10 cool holiday gifts that are 'Made in Russia'
Need inspiration for that perfect holiday gift from Russia? Fed up with the khokhloma painted wooden tableware, as well as ushankas (hats with earflaps) and vodka? Russia Beyond has picked some chic Russian-made contemporary gifts for you to choose from.
In the run-up to the New Year and Christmas holidays, Russia Beyond looks at some exciting items that you can bring (or order online) from Russia to surprise your family and friends. It also proves that there's more to Russian gifts than the usual samovar, matryoshka doll or khokhloma item. Russian gifts can be contemporary and cool, ranging from perfume to books.
1. Malevich Suprematist ring by Natalia Bryantseva, Avgvst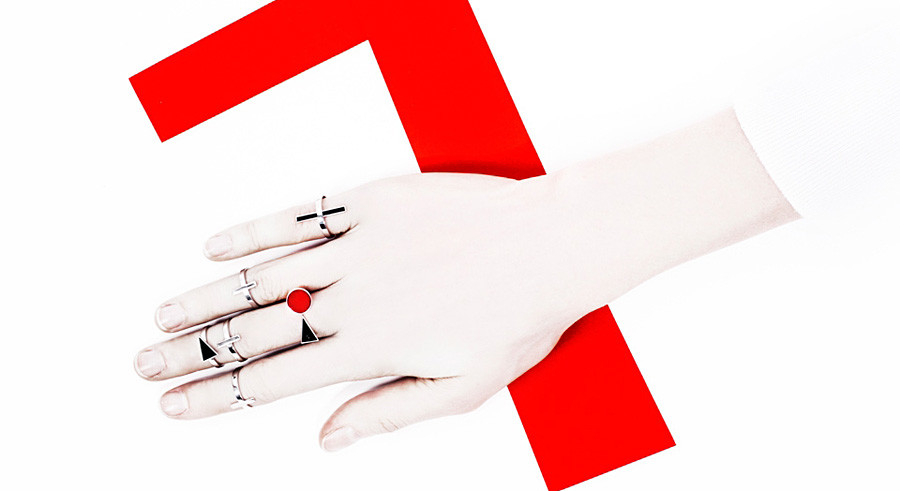 Natalia Bryantseva is a young designer from Ekaterinburg, and founder of the Avgvst brand. She offers a range of designer jewelry, including inexpensive items made from silver, agate and enamel, and more pricey ones made with precious metals or diamonds. Natalia is inspired by minimalism, simple geometric forms, and of course, Suprematism, as can be seen in her Malevich Collection, which is timely in this year of the Russian Revolution's 100th anniversary.
2. Northern Lights Siberian sweaters, by Deerz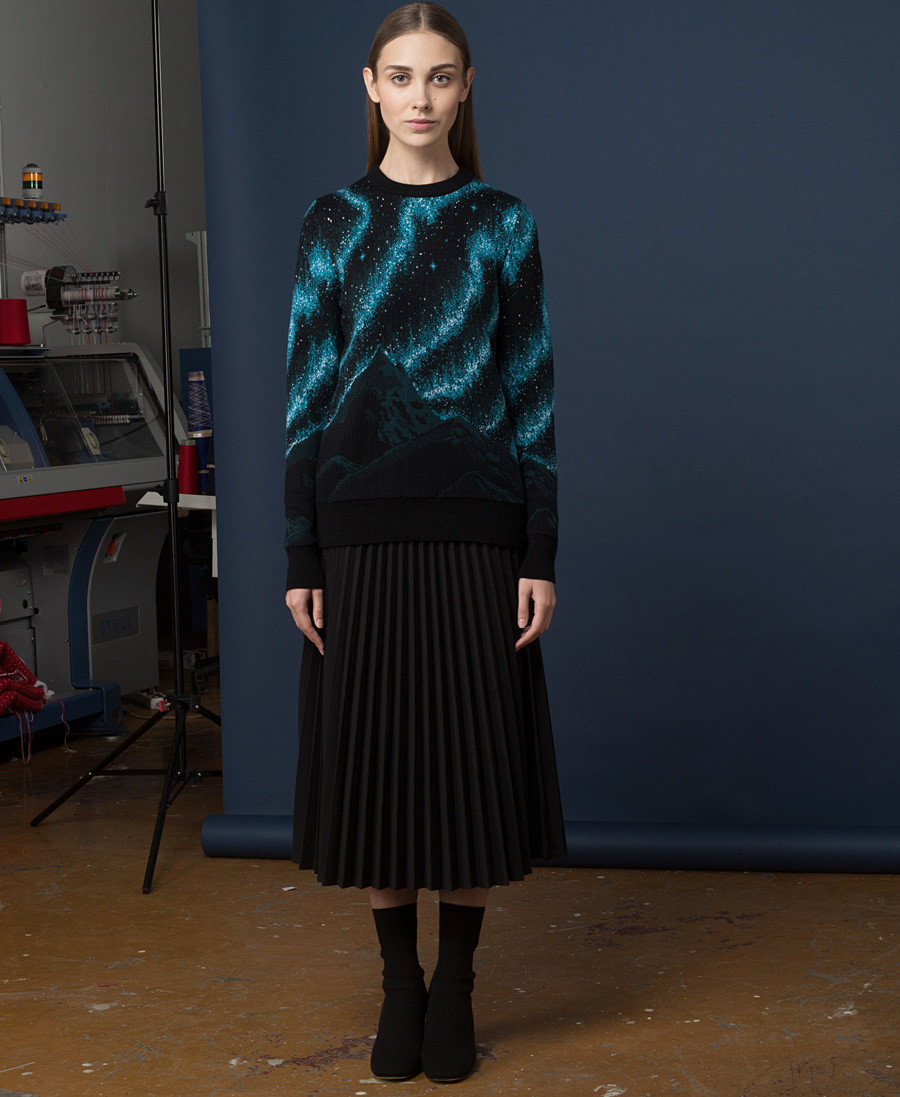 Deerz
Deerz is a Moscow family business. Brothers Alexander and Alexei Mineyev are originally from Norilsk, a city beyond the Arctic Circle. They make high-quality woolen sweaters with unique prints, including Scandinavian deer designs, and nostalgic themes from the Soviet era. They reminisce about how when playing outside in minus 30 degrees Celsius they first saw the Northern Lights one frosty night. So, of course, they had to include this motif in their collection.
3. Heart of Moscow pins
Heart of Moscow
The unconventional Moscow gift brand, Heart of Moscow, makes magnets, mugs, sweatshirts, notebooks and many other things imbued with love for Old Moscow. This year, the company has created the Avant-Garde collection to mark the 100th anniversary of the Russian Revolution. The series of pins are fragments of classic works of Russian avant-garde art from the Tretyakov Gallery collection. Buy at least 10 pins because this universal souvenir will delight anyone, even if they're not interested in art.
4. Gosha Rubchinskiy socks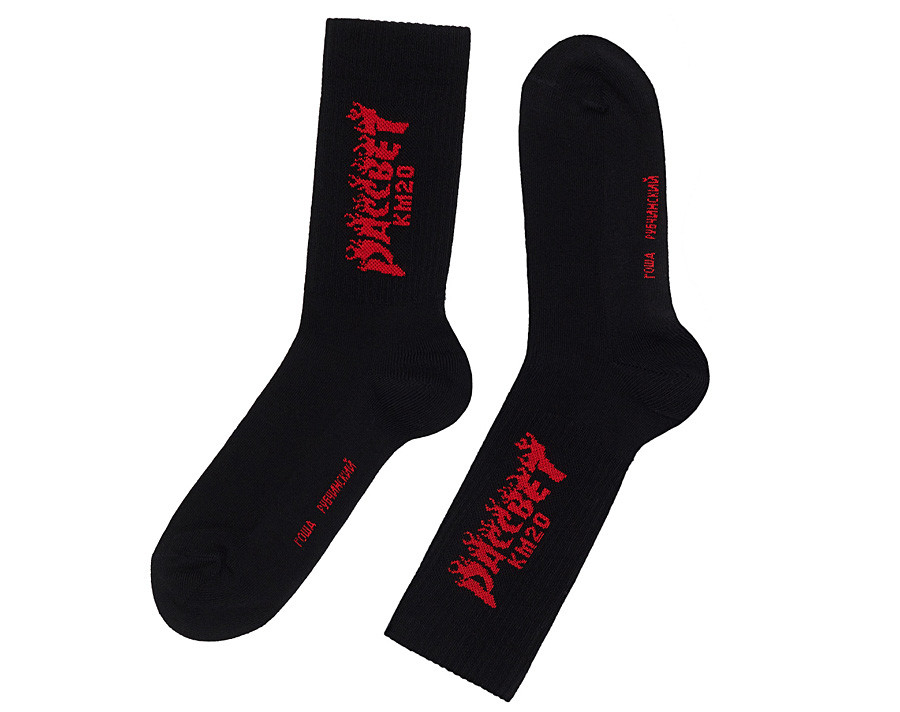 km20
Gosha Rubchinskiy is all the rage in Russian fashion right now. He has made the 'hooligan' style fashionable, and introduced the fashion industry to the image of the Russian gopnik [ruffian] from the suburbs. Recently, he created a capsule collection, especially for his Moscow concept store that includes shirts, socks, and scarves with Rassvet KM20 (Dawn KM20) printed on them. A fashionista in any country is certain to appreciate any of these as a present.
5. 'Girl with Peaches' pot stand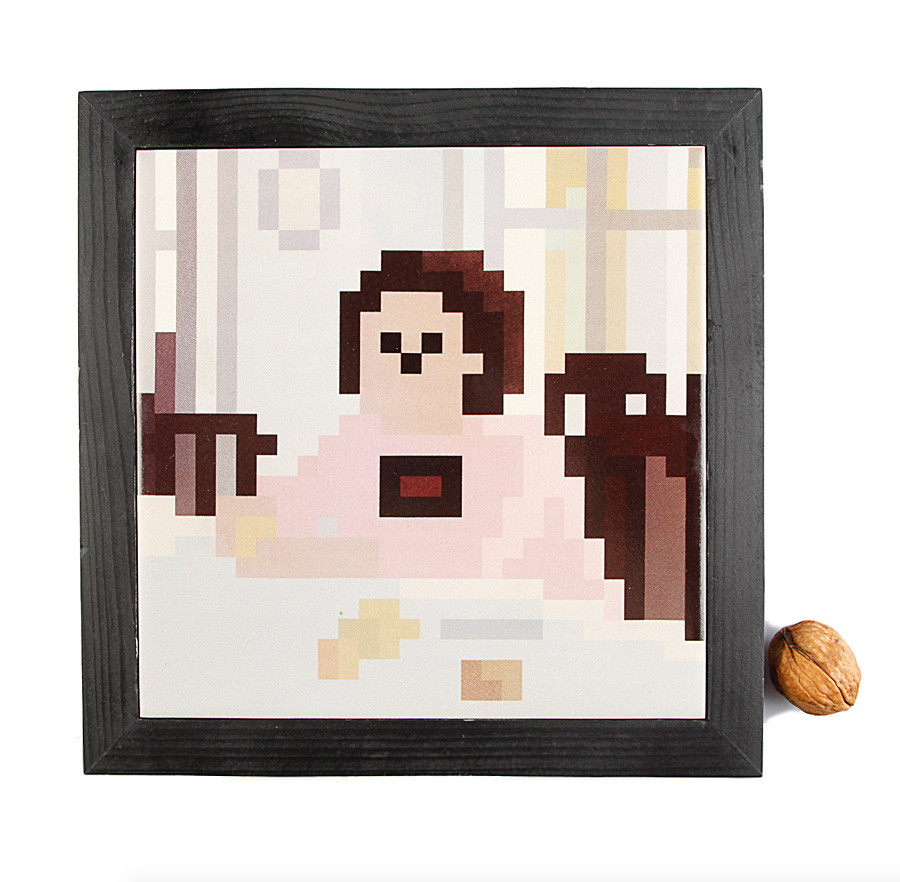 Shaltai-Boltai
Of course, this is not just kitchenware, but an art object created by designer Ivan Tuzov for the NNedre brand and the Shaltai-Boltai store. It is the latest interpretation of one of the most famous portraits in Russian art – Girl with Peaches by Valentin Serov. Fans of Mario and Minecraft will appreciate this ironic and functional object that can be used as a decorative panel or pot stand.
6. Giraffe children's construction set by PakLi Wood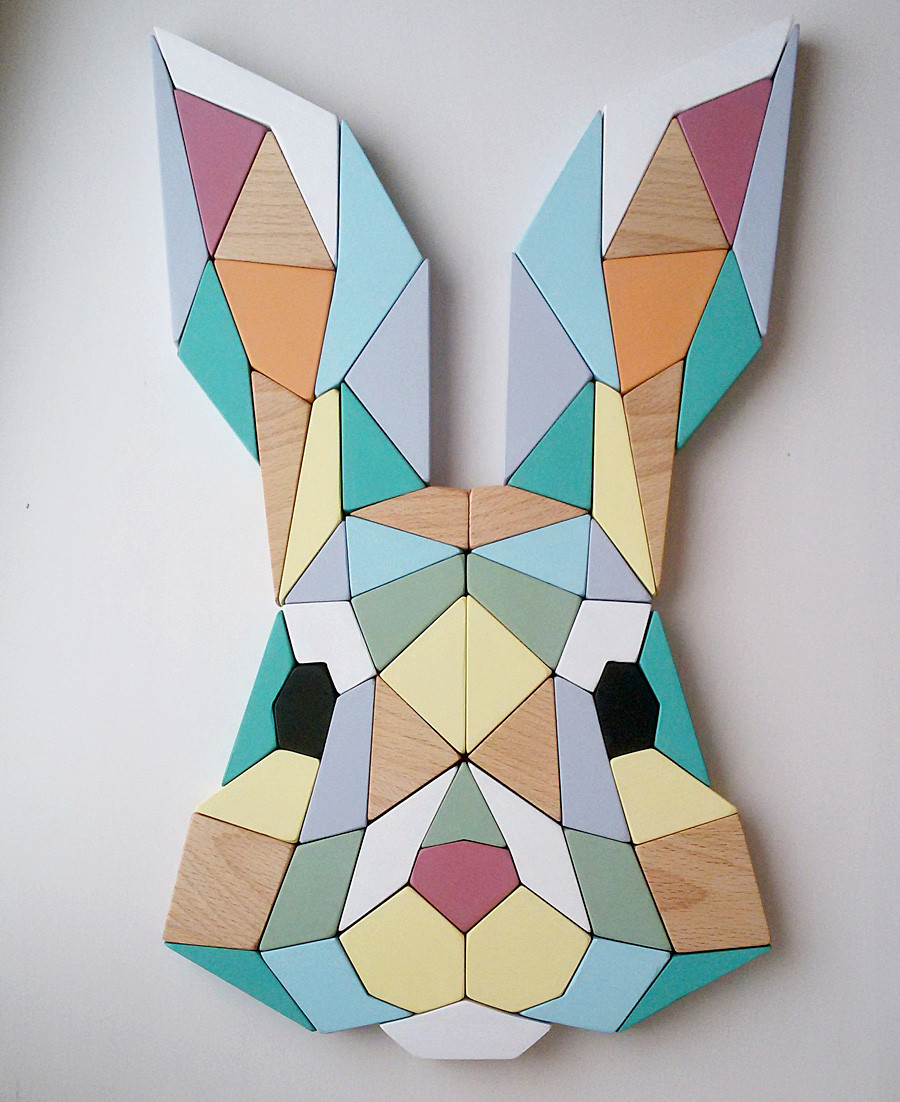 PakLi
These bright wooden puzzles are constructor sets made by PakLi, a company in St. Petersburg. The collection includes wild animals made of wood, and which are colored using safe paints. The large puzzle can be assembled on any surface or on a blackboard, and parts don't have to be used as intended. You can build small houses with the wooden pieces, or draw with chalk on the blackboard.
7. Sergey Naumov lipstick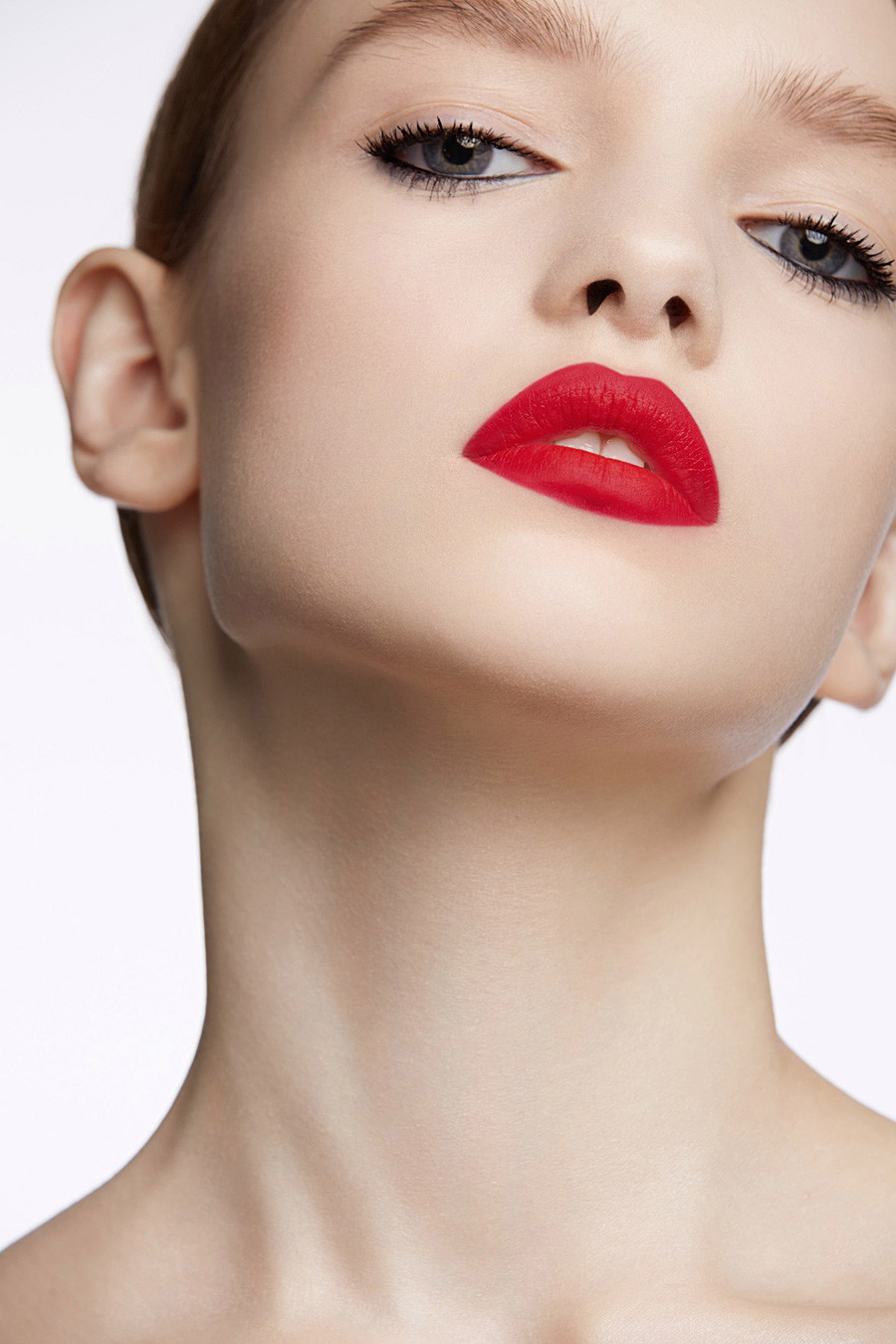 Sergey Naumov
Any woman will be pleasantly surprised with decorative cosmetics from Russia, especially those by renowned makeup designer Sergey Naumov. His most recent success is Lipstick Matte, which can compete with any international premium brand and comes in six universal shades to suit any skin type. The lipstick contains apricot kernel oil to moisturize the lips, preventing delicate skin from drying.
8. №15 Selection Excellence perfume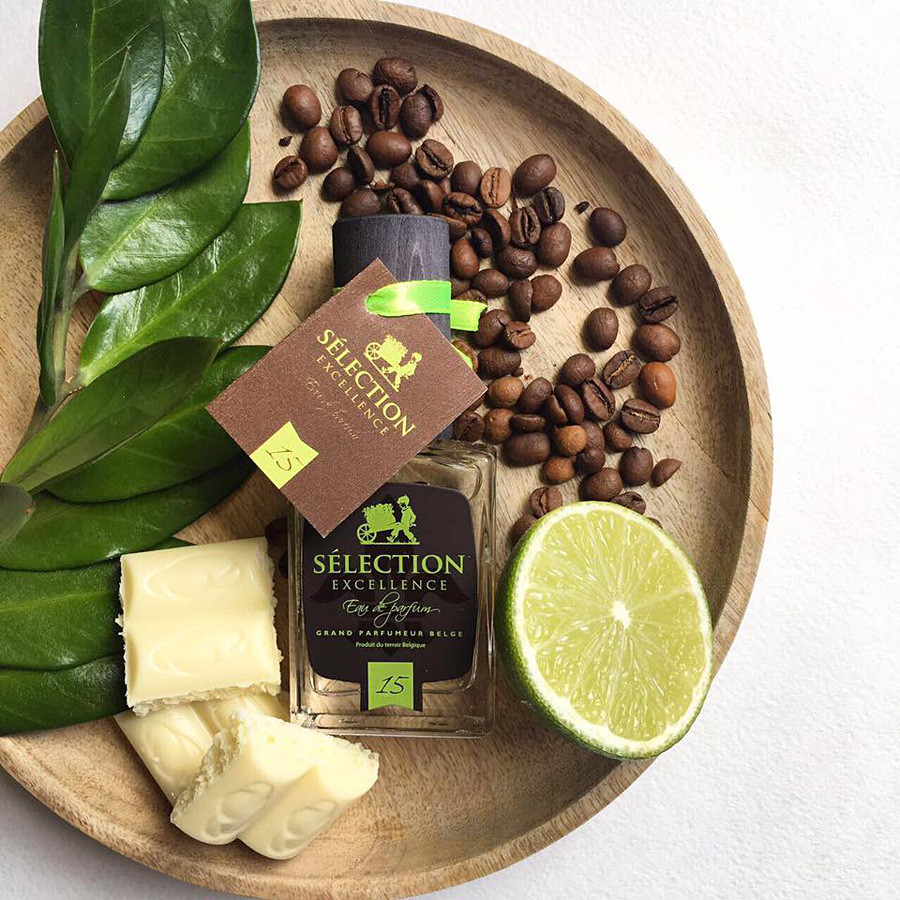 Selection Excellence
Selection Excellence is the first Russian brand of niche perfumery. The collection has 30 fragrances, and each is a complex cocktail of natural ingredients and essential oils. All the perfumes are unisex, and create different aromas on the female and male skin. №15, the most sophisticated and most popular, is sweet and sour, and tends to linger. Enticing and exhilarating, it's suitable for special occasions, as well as everyday use.
9. Imperial Porcelain Factory: dog figurine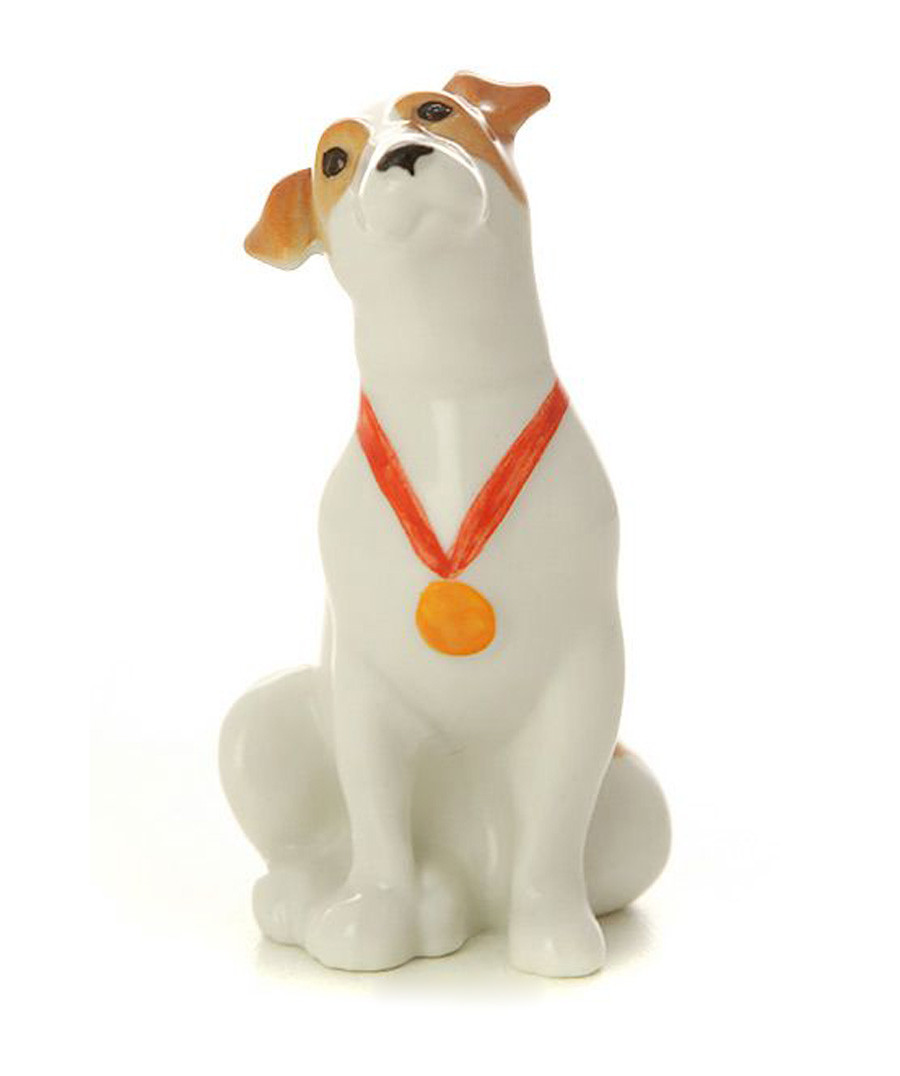 Imperial Porcelain Factory
Founded in 1744, this is one of the oldest porcelain producers in Europe, and was the first Russian company to make ornamental porcelain objects. The variety of items is ample, and it's difficult to recommend one particular item. It all depends on your budget. If you're funds are limited, then try a dog figurine; the company has an enormous number of breeds to choose from.
10. 'Sergei Shchukin and His Collection,' published by Slovo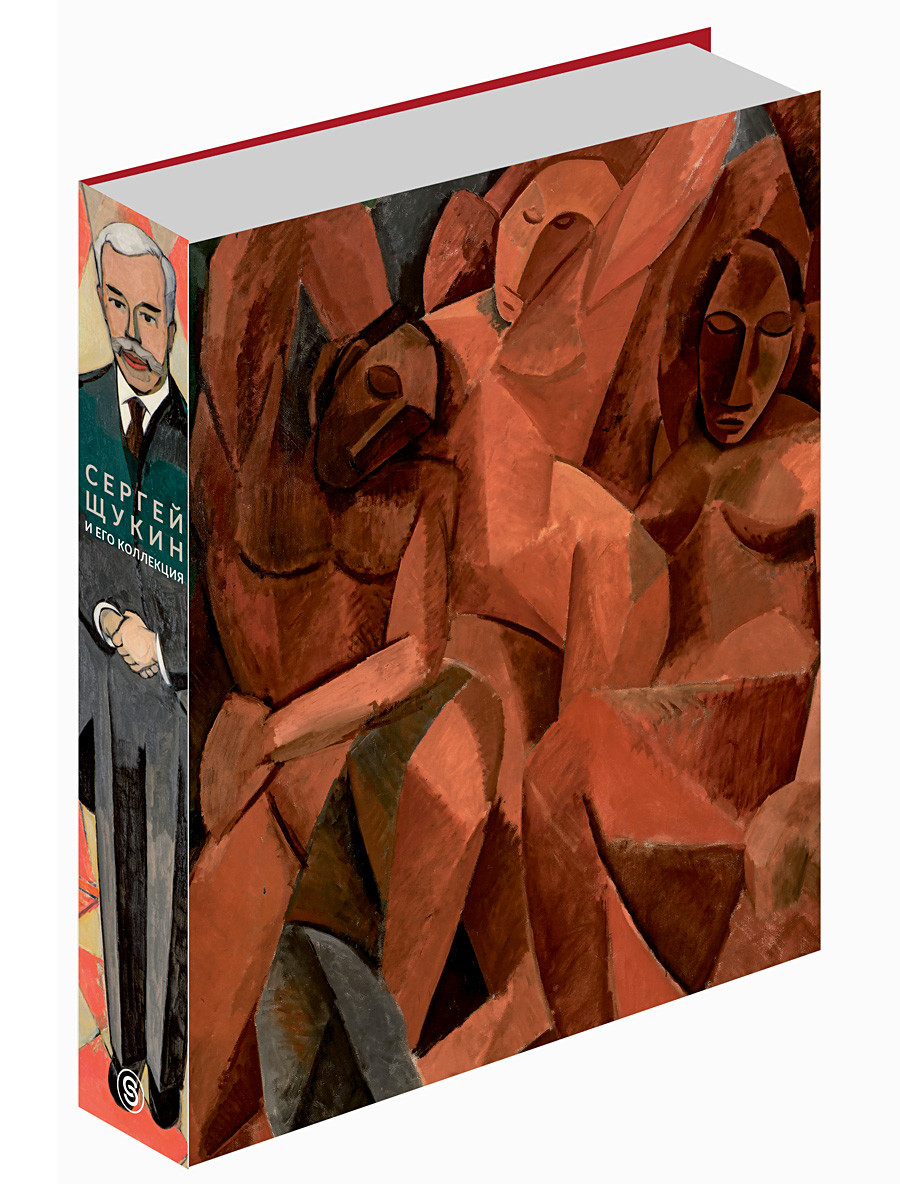 SLOVO
Many Russians believe the best present is a book. What better choice than a coffee table book about fine art? The first fully illustrated catalog of Sergei Shchukin's legendary collection ticks all the right boxes. Monet, Cézanne, Renoir, Picasso, Van Gogh and Matisse are just some of the geniuses in the long list of artists whose works were in Shchukin's legendary collection that now adorns the State Hermitage Museum and the Pushkin State Museum of Fine Arts. The collection's exhibition last year at the Louis Vuitton Foundation in Paris became the world's most visited exhibition, with over 1.2 million visitors.
If using any of Russia Beyond's content, partly or in full, always provide an active hyperlink to the original material.