The collections of famous museums such as the State Hermitage and the State Tretyakov Gallery never cease to amaze. Private Russian museums, however, have appeared in recent years, and they also offer pleasant surprises for art lovers. Here is Russia Beyond's top 10.
1. Garage Museum of Contemporary Art, Moscow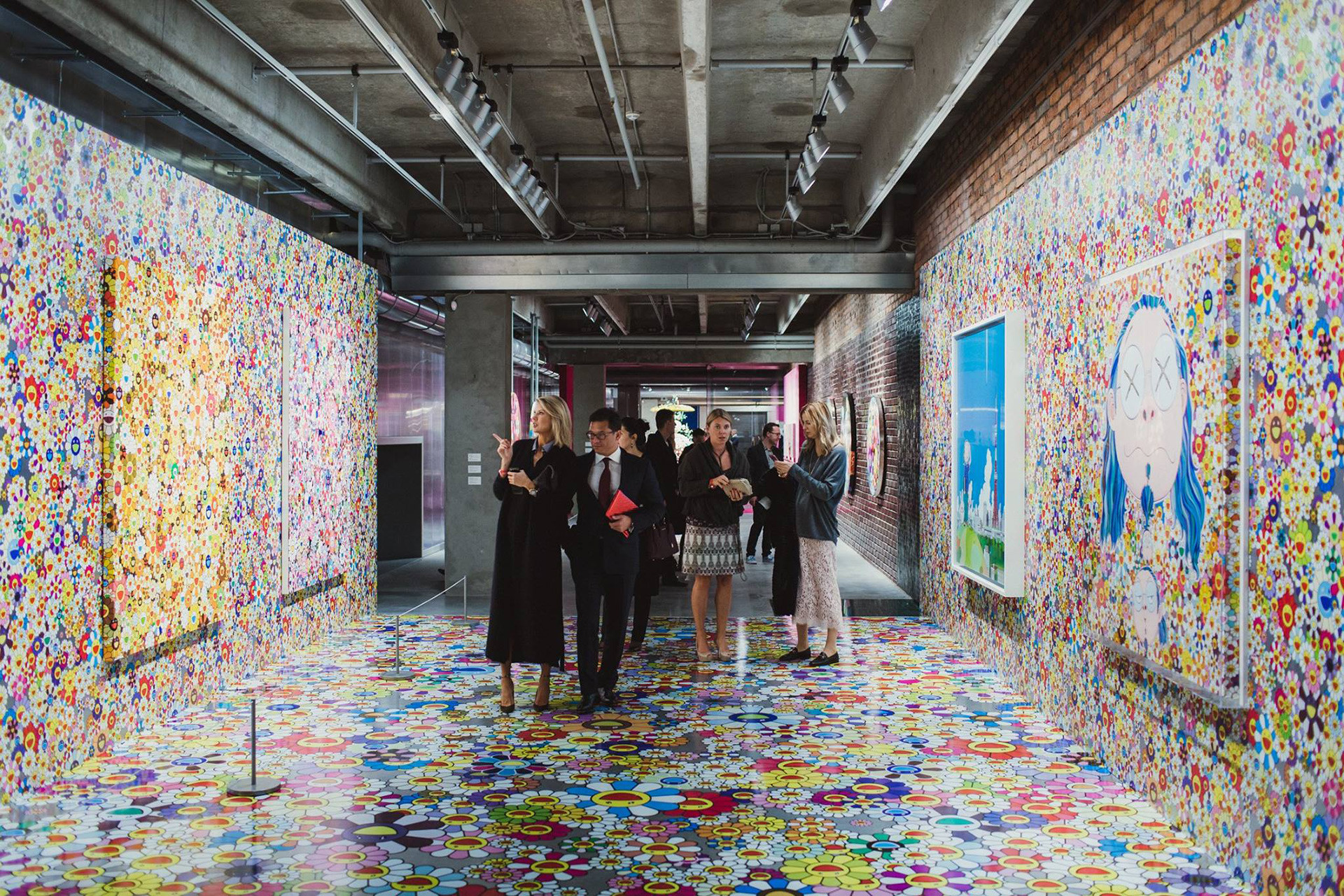 Founded in 2008, Garage is the brainchild of Dasha Zhukova and her estranged husband, billionaire Roman Abramovich. The museum moved to its current location in Gorky Park in central Moscow two years ago. The building, which in Soviet times housed a restaurant, was reconstructed by Rem Koolhaas, the famous Dutch architect.
While the museum does not have a permanent art collection, it stages exhibitions of postwar and contemporary art from around the world. These include major exhibitions by Antony Gormley, Mark Rothko, Raymond Pettibon and Takashi Murakami. It also has exhibited the collection of French luxury goods billionaire, François Pinault.
2. Fabergé Museum, St. Petersburg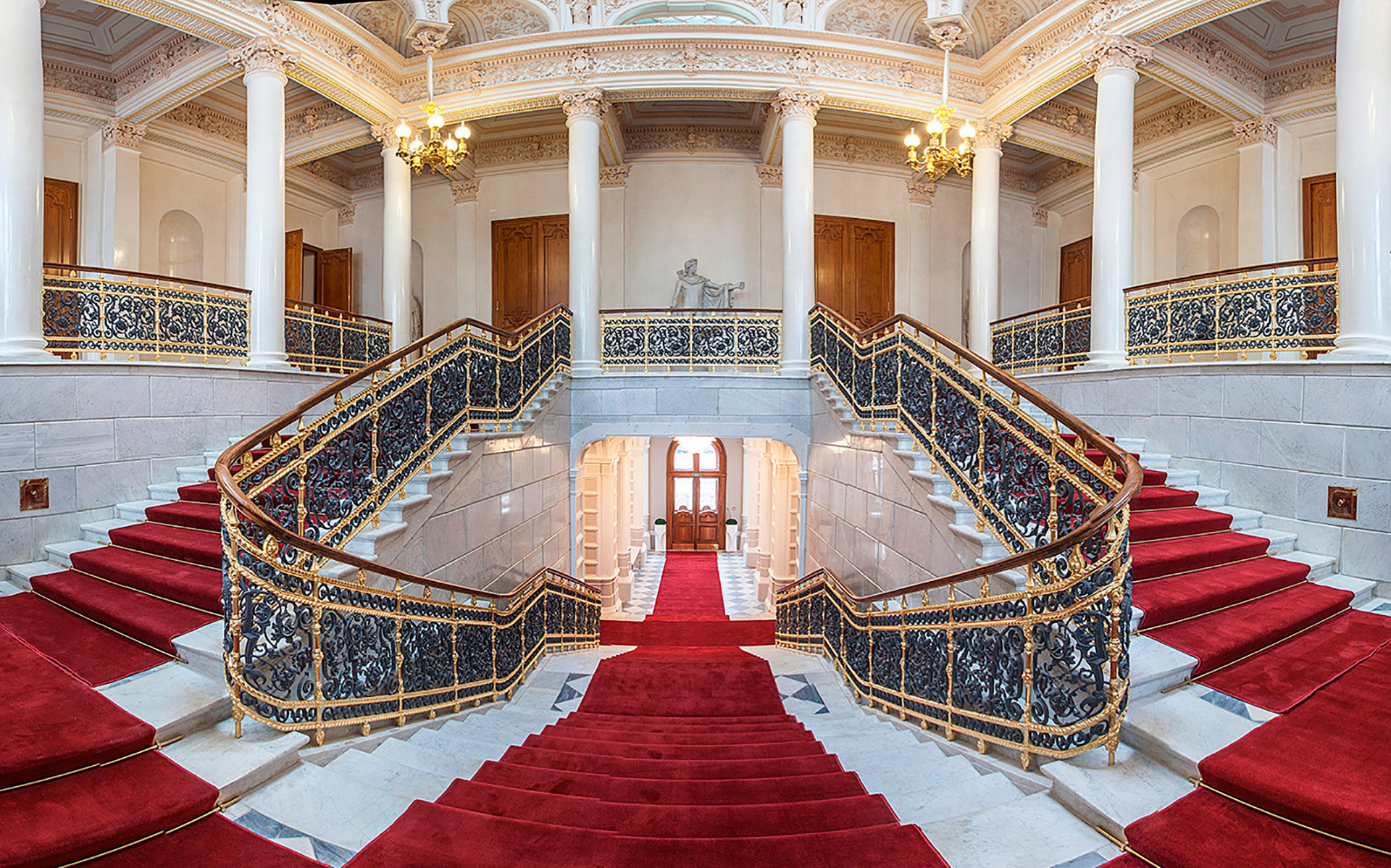 Approximately $120 million is the amount spent by billionaire Viktor Vekselberg in 2004 to acquire the Malcolm Forbes's collection before it went to auction at Sotheby's in New York City. These treasures were made for the Imperial family by court jeweler Carl Fabergé. The collection has nine Imperial Easter eggs and another 200 items that can now be seen in the magnificent rooms of the Shuvalov Palace in St. Petersburg.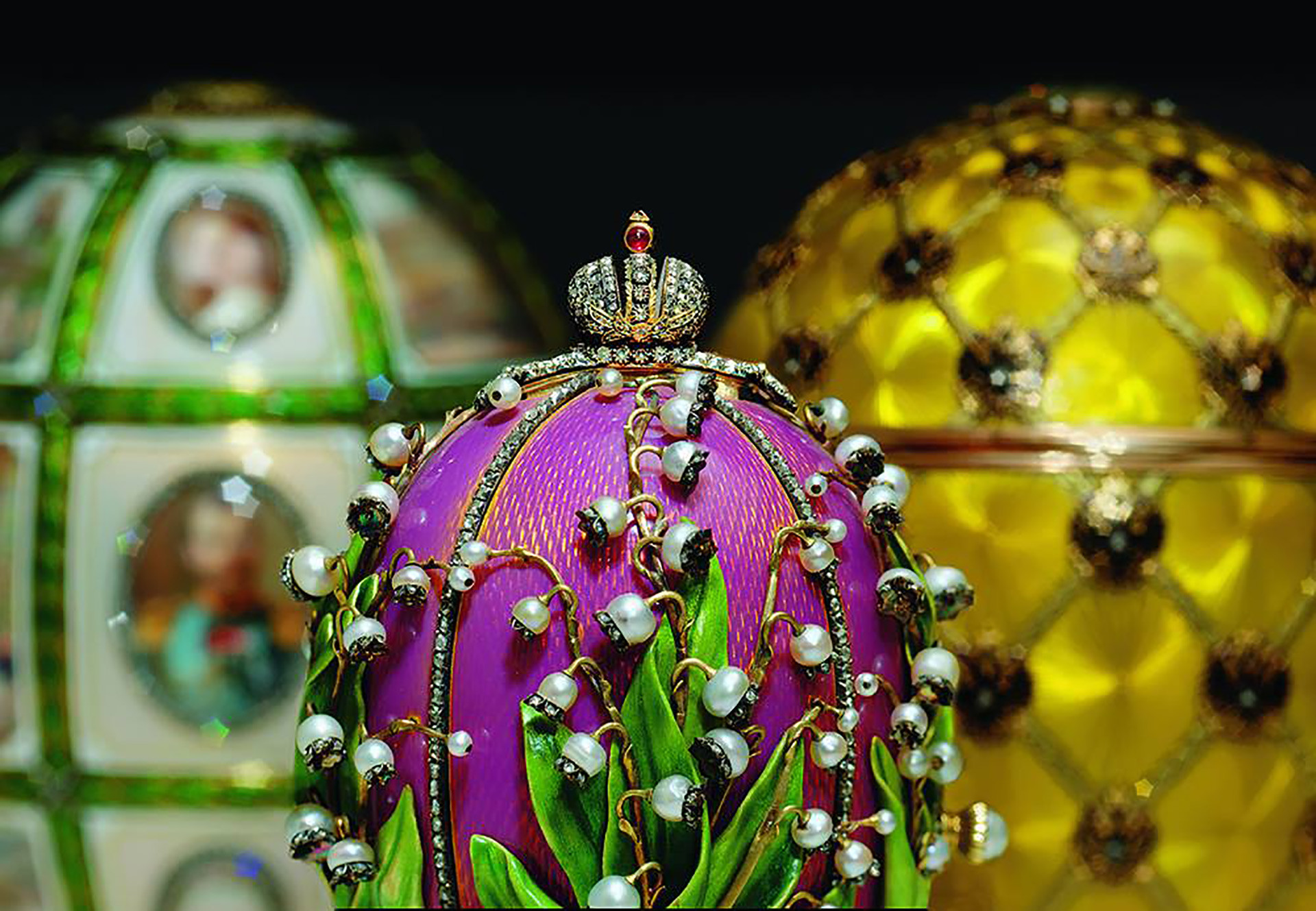 The museum displays not only works by Fabergé and his craftsmen, but also Russian religious, decorative and applied arts that Vekselberg's experts searched the world for - icons, silver, porcelain, clocks and jewelry. The museum also puts on temporary exhibitions of paintings, and past exhibitions included Frida Kahlo and Salvador Dali.
3. Museum of Russian Impressionism, Moscow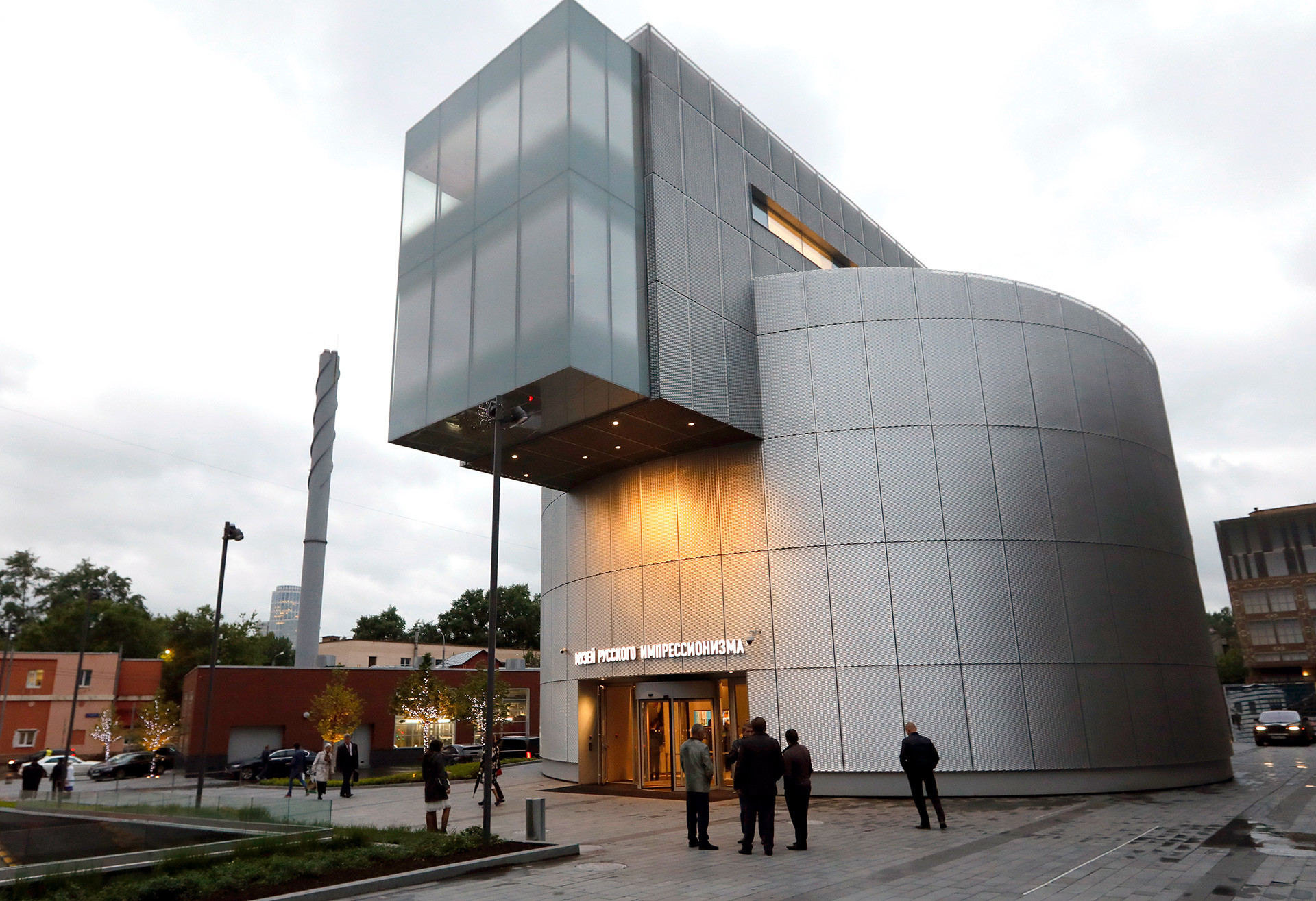 Mikhail Japaridze/TASS
Last year, this former flour storage building was transformed into a museum by British architects, John McAslan + Partners. Commissioned by businessman Boris Mints, the museum owns works by Russian impressionists, including those who lived at the same time as the famous late 19th century French innovators, as well as our contemporaries.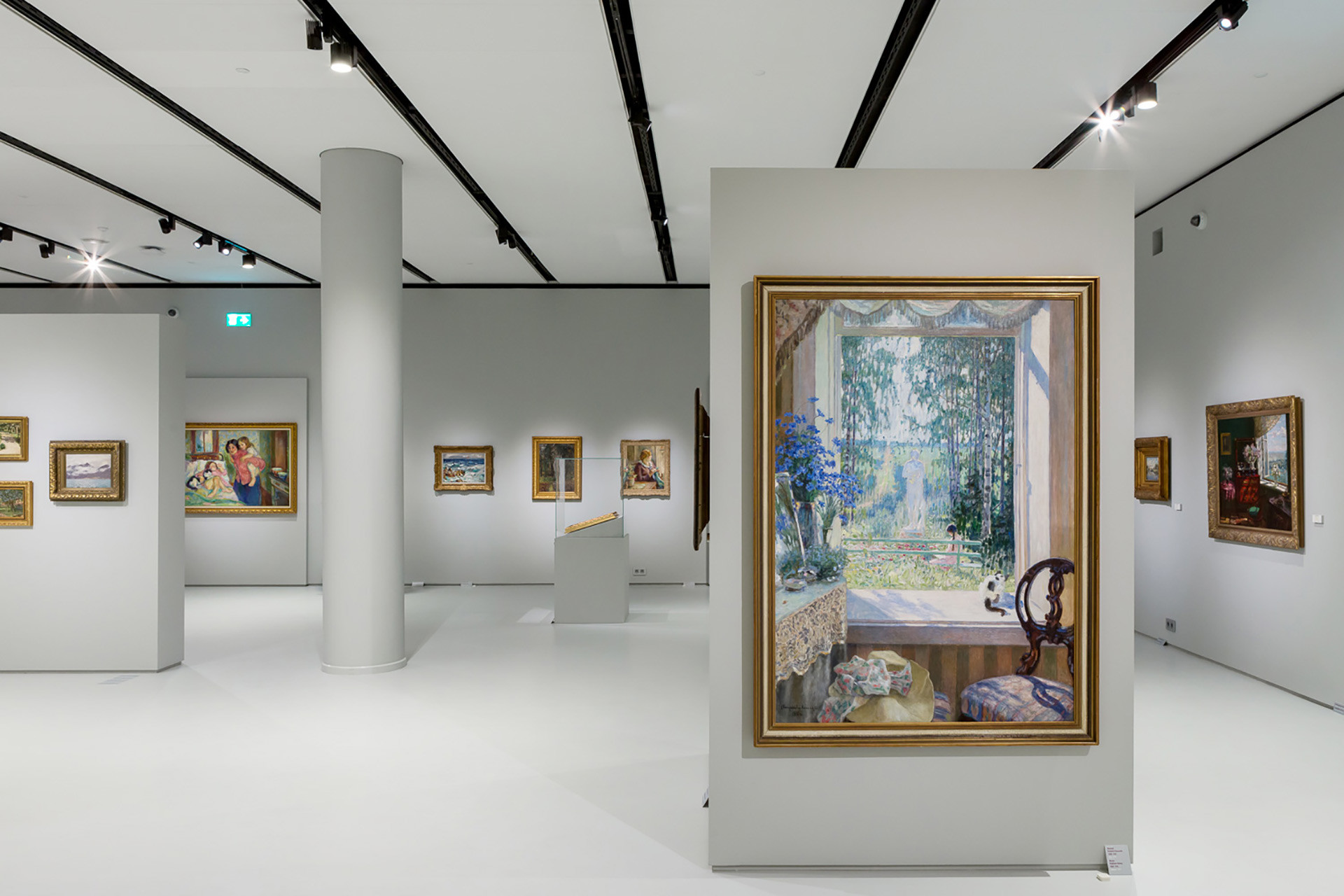 The permanent exposition includes magnificent paintings by Valentin Serov, Konstantin Korovin, Boris Kustodiev and Pyotr Konchalovsky. As for temporary exhibitions, the museum displays works by contemporary artists who curators classify in the category of "Russian impressionists;" for example, artists Arnold Lakhovsky and Valery Koshlyakov.
4. New Museum (Novy Muzei), St. Petersburg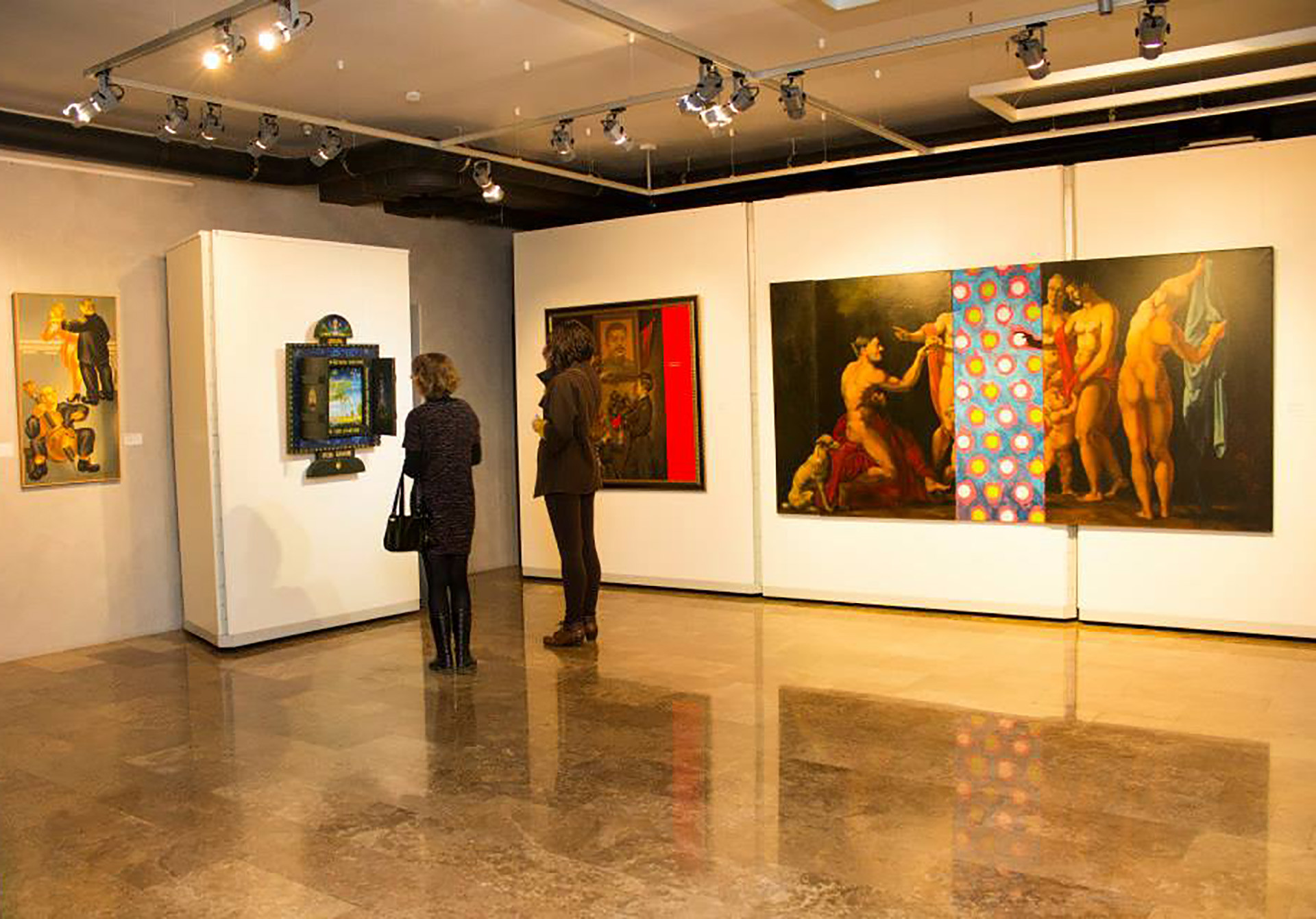 Aslan Chekhoyev, a collector and patron of the arts who died suddenly in 2016, left behind a museum (in Russian) with a large collection of unofficial Soviet and contemporary Russian art. His wife continues the museum's busy exhibition activity. The permanent exposition represents the crème de la crème of Russian Non-Conformism, from Yevgeny Mikhnov-Voitenko to Oscar Rabin and Vladimir Nemukhin, along with living contemporary artists such as Ilya Kabakov, Grisha Bruskin, AES +F and others.
5. Museum of Russian Icons, Moscow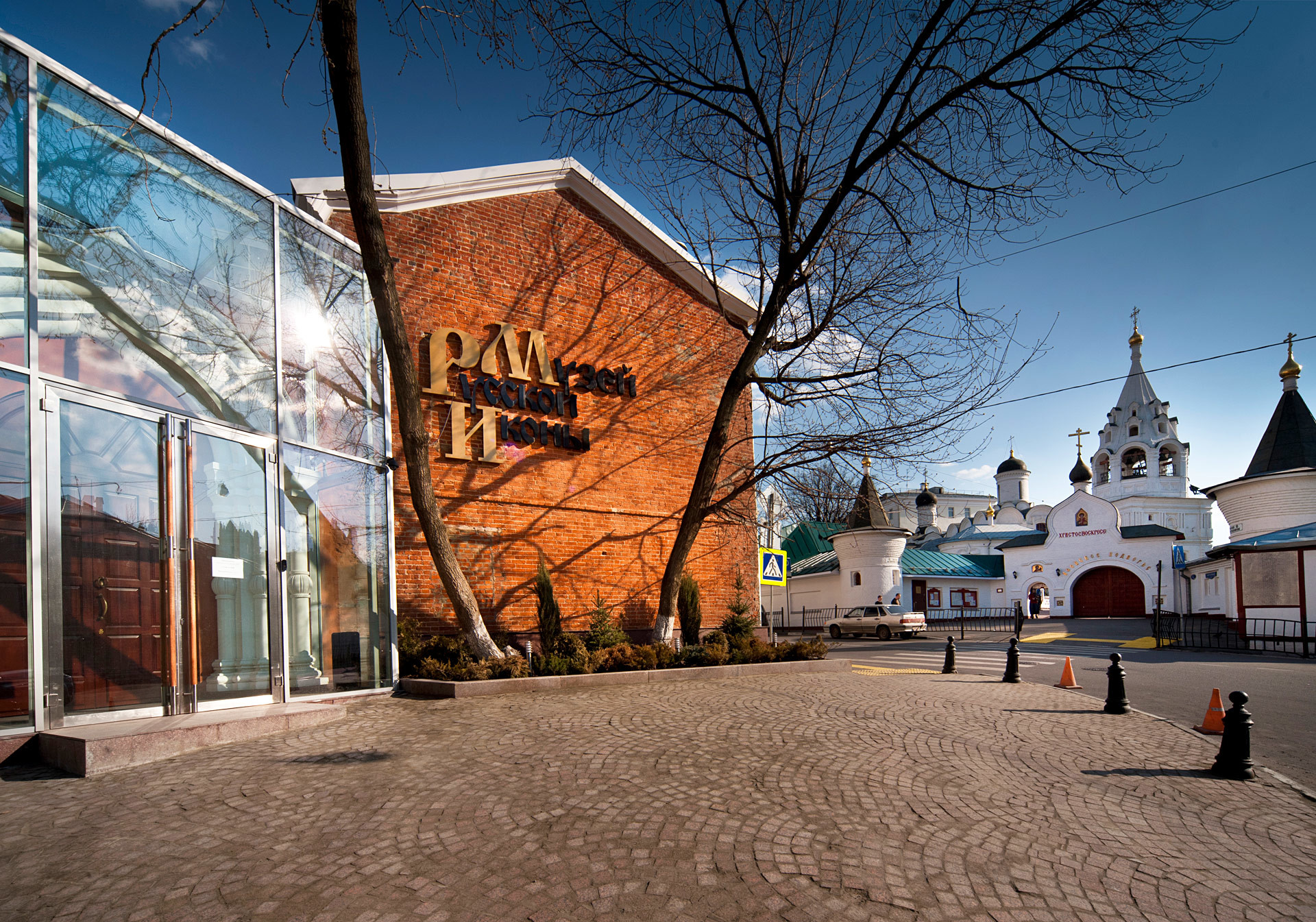 Global Look Press/Global Look Press
Since the day it opened this is Russia's only private museum that doesn't charge for entrance. In 2016, its 10th anniversary was celebrated.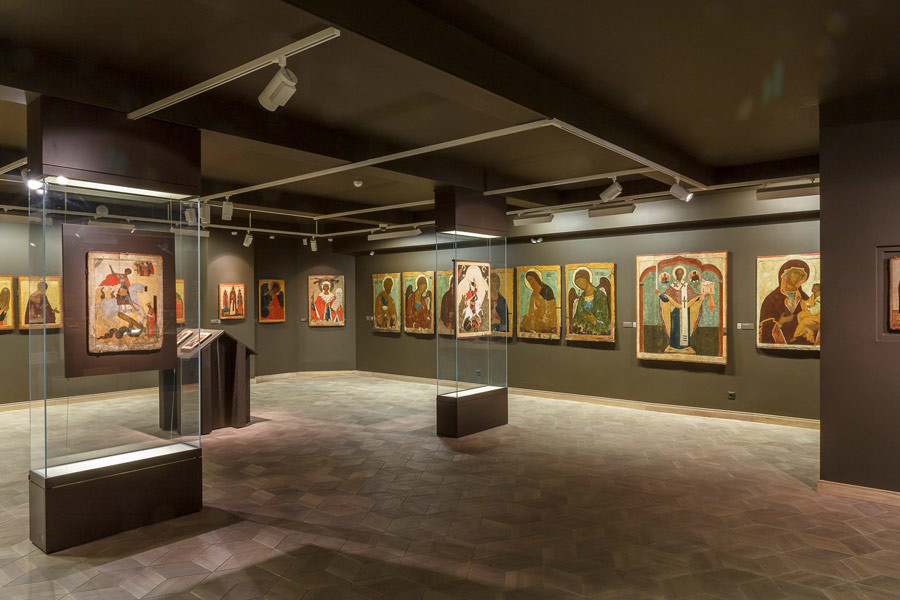 Founded by developer Mikhail Abramov, the collection numbers over 5,000 items - icons, religious embroidery and casts, as well as religious wooden sculptures. In addition to Russian art, there is also Byzantine and post-Byzantine Greek art, and a collection of Ethiopian Christian art.
6. Ekaterina Cultural Foundation, Moscow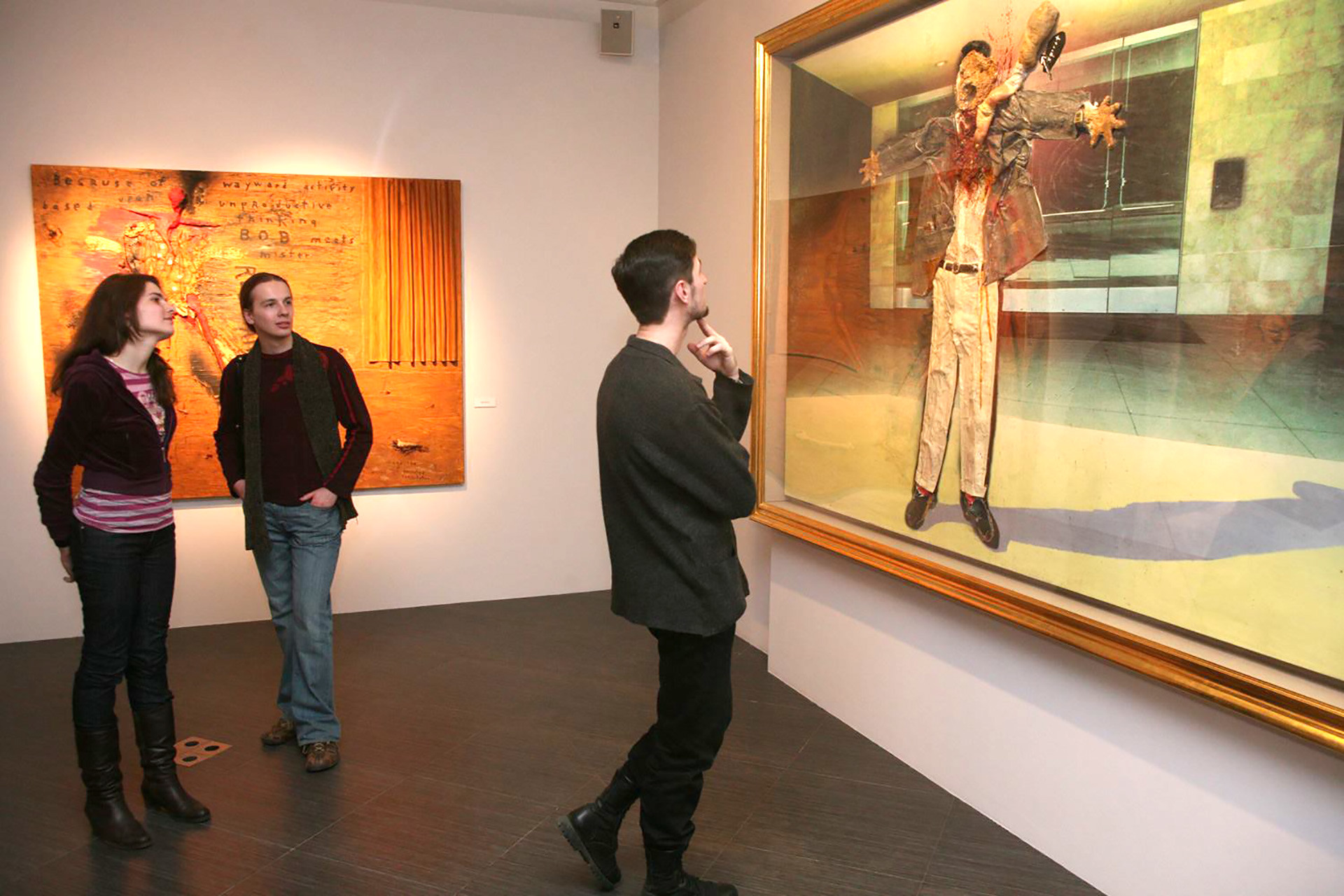 Founded by Vladimir and Ekaterina Semenikhin, this is the largest exhibition space in the center of Moscow. They exhibit their own eclectic treasures, from 19th century Russian academic art to global contemporary art luminaries, as well as traveling blockbuster exhibitions such as, "The Grace Kelly Years," and "On Sharks & Humanity." The foundation has also staged shows of Valie Export, Andreas Gursky, David Lynch and Annette Messager, as well as many other Russian and Western artists.
7. Erarta Museum of Contemporary Art, St. Petersburg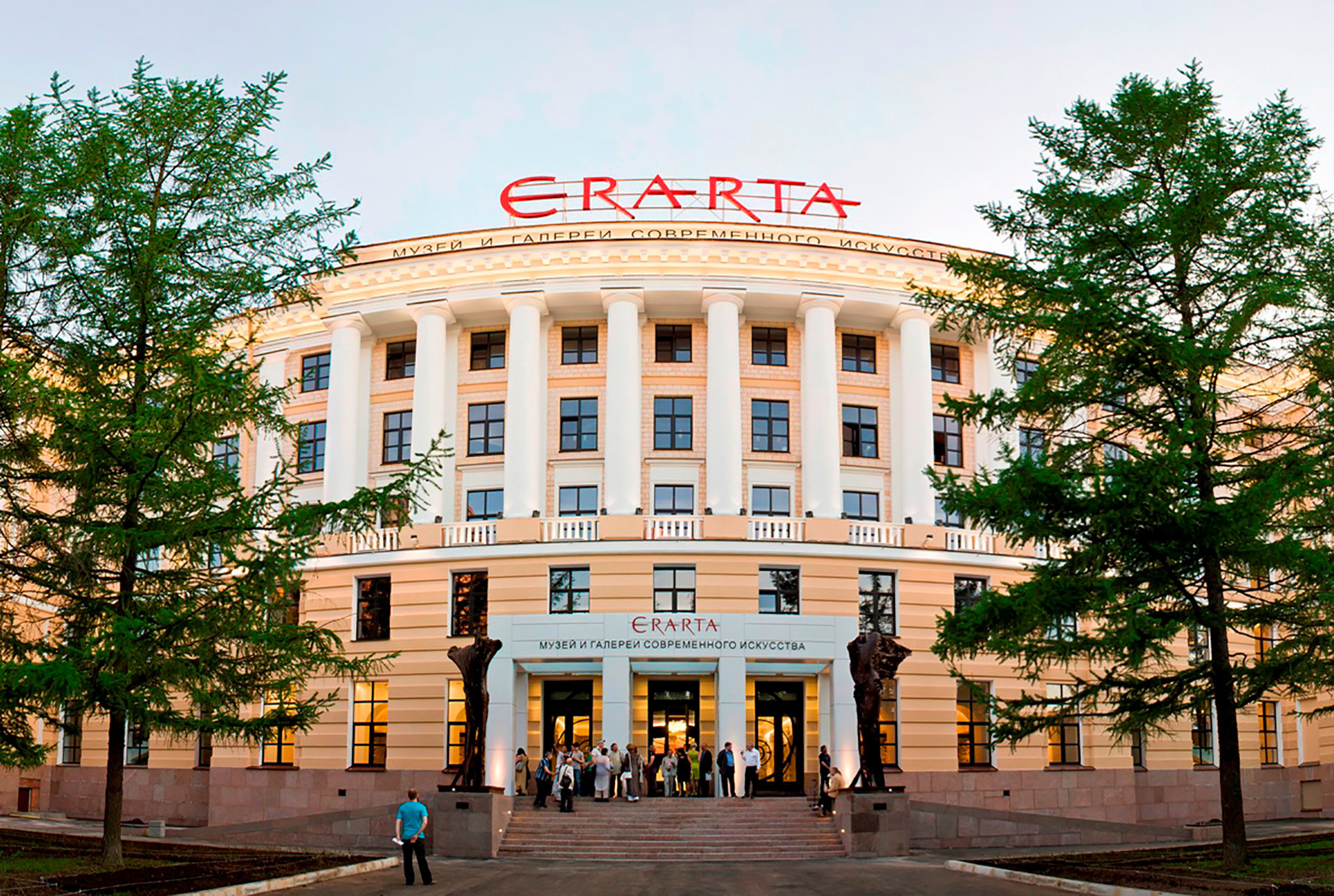 This private museum in St. Petersburg functions as an exhibition space and a venue for theater and music performances.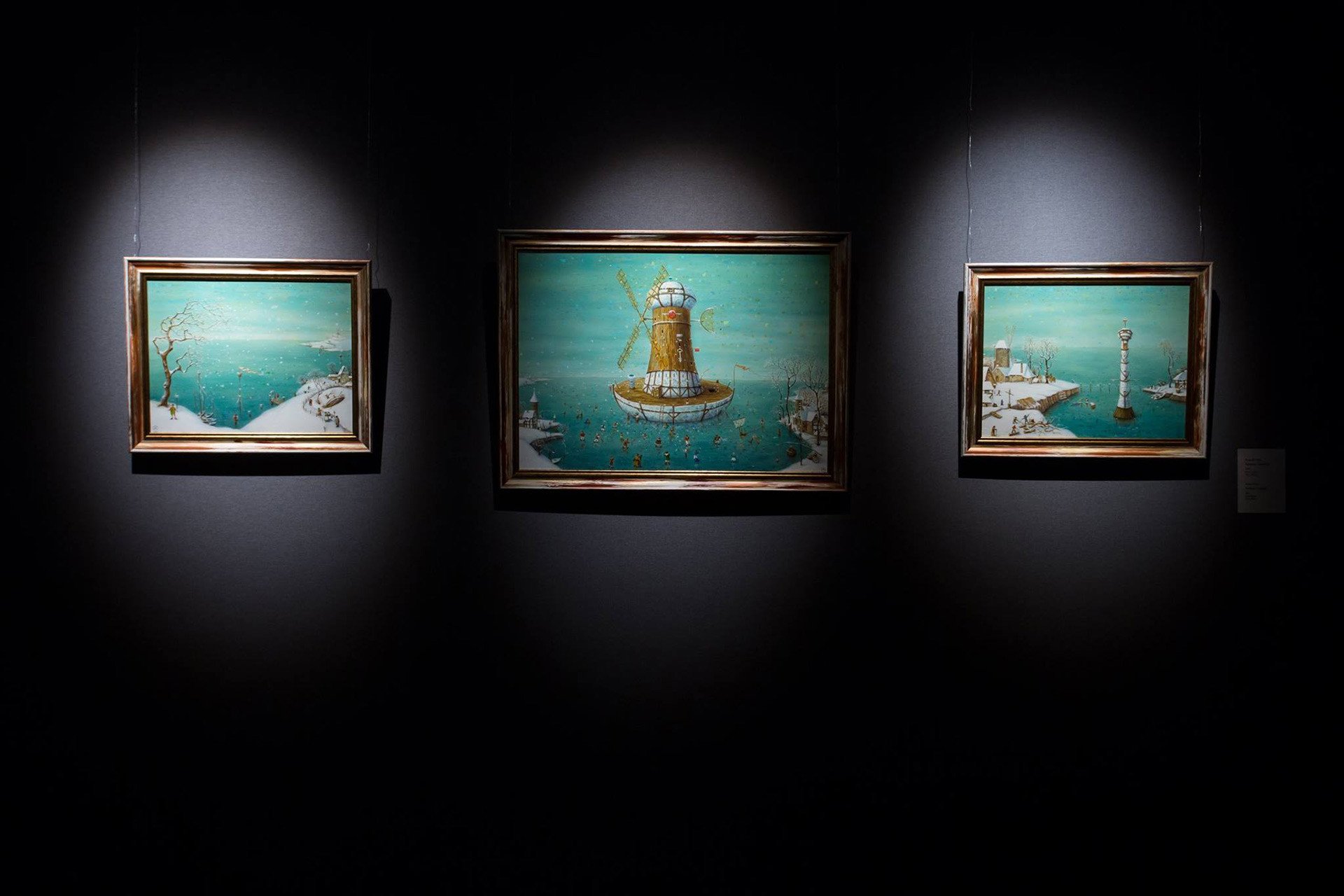 Its collection numbers about 3,000 works by Russian artists, ranging from postwar to the present day, executed in various techniques, from painting and sculpture to video art. There might be up to five temporary exhibitions simultaneously, and everyone can find something to their liking and learn about Russian contemporary art.
8. In Artibus Foundation, Moscow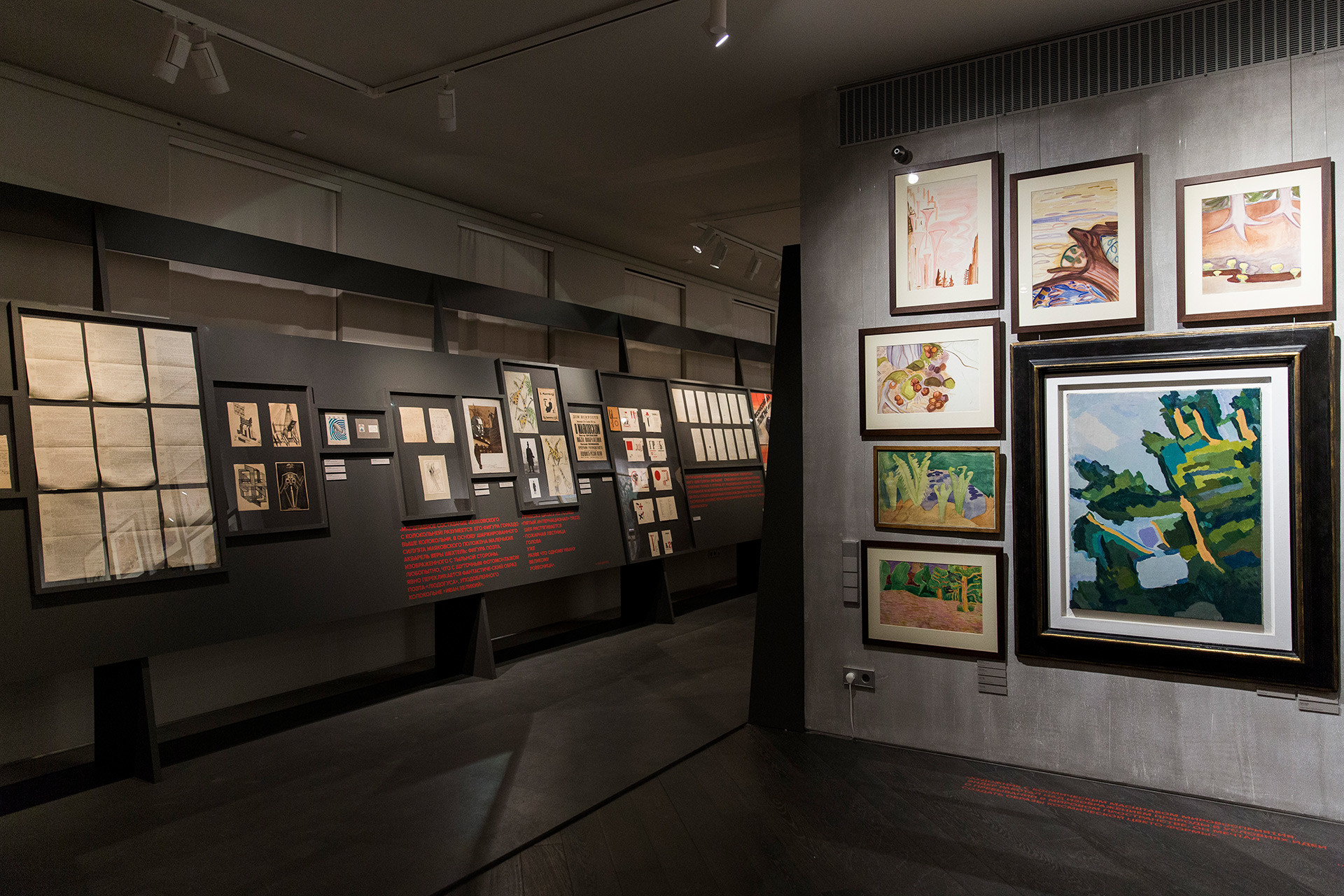 This foundation stages different exhibitions that reflect the eclectic spirit of its founder, Inna Bazhenova, the owner of the famous British monthly, The Art Newspaper. In her collection a medieval altar perfectly coexists with landscapes by Maurice Utrillo, and drawings by François Boucher in the Rococo style with non-conformist Mikhail Roginsky.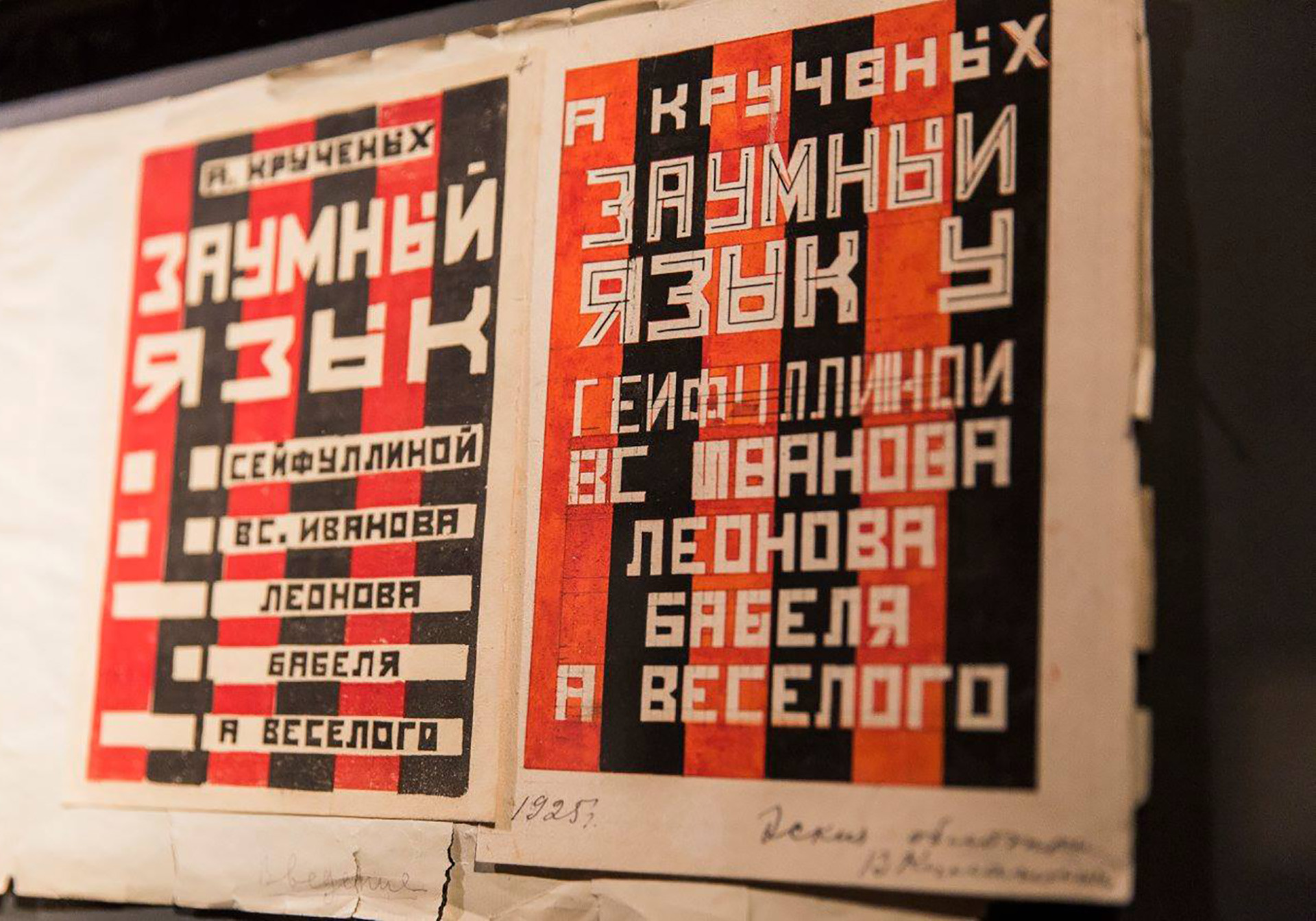 Among the foundation's latest projects is an exhibition of Nikolai Khardzhiev's famous archive of the Russian avant-garde, and a special edition of The Art Newspaper devoted to his collection.
9. Anatoly Zverev Museum (AZ Museum), Moscow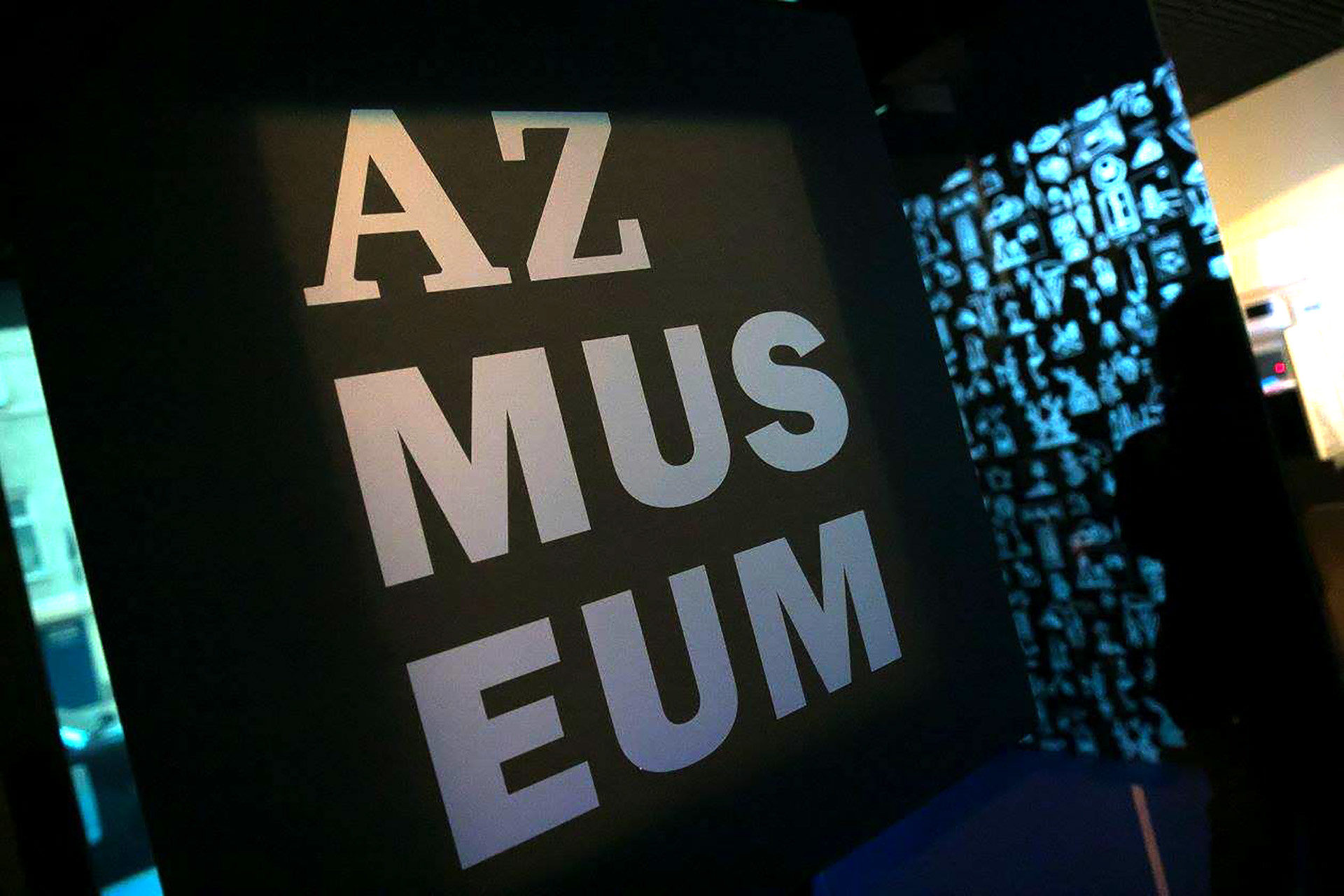 The museum is dedicated to one artist - Anatoly Zverev, the enfant terrible of Russian art of the 1960s-1980s. Collector Natalya Opaleva was brave enough to open this monographic institution.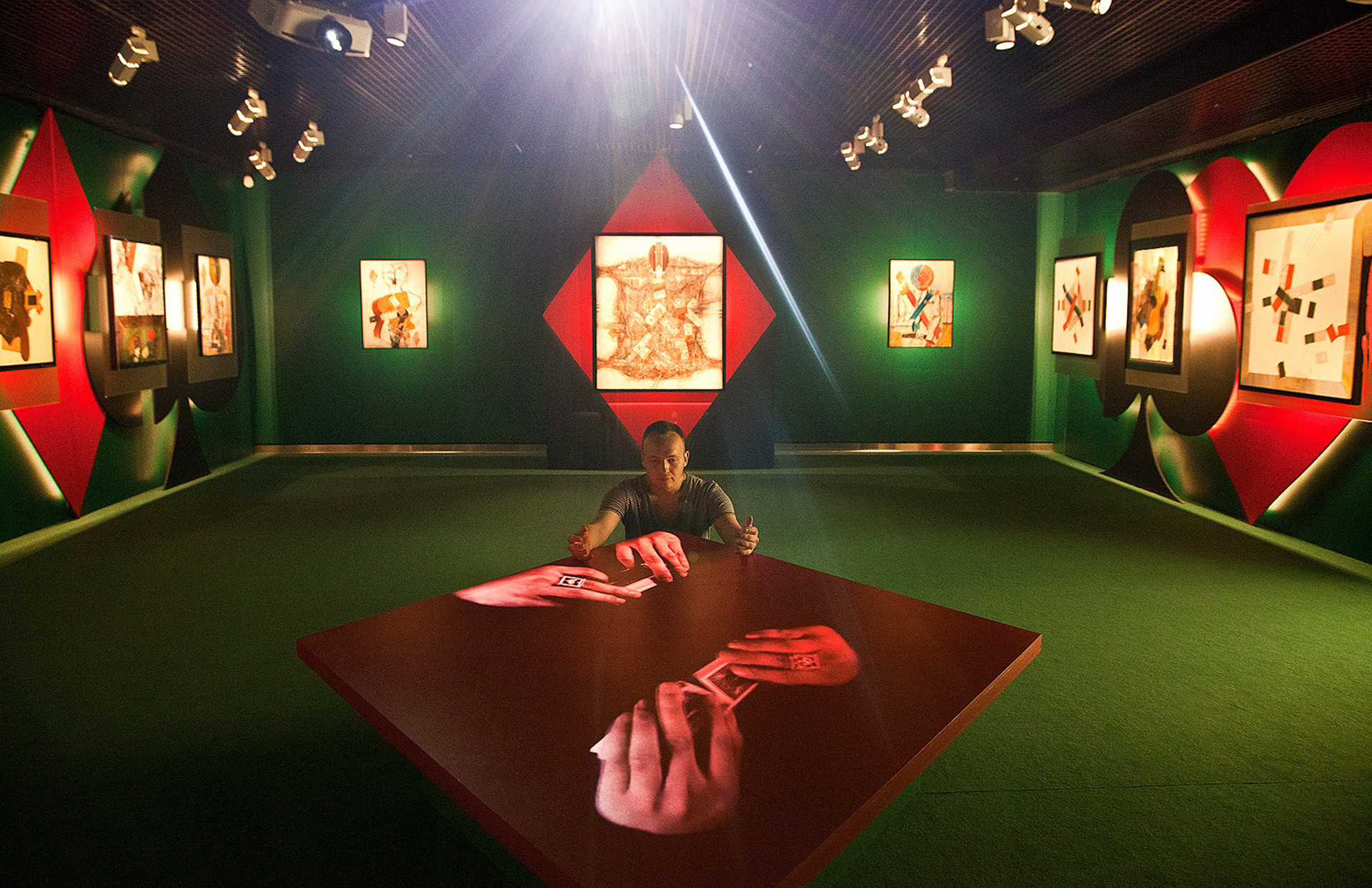 The museum has no permanent exposition, and so temporary ones change several times a year. These include not only expressionist and abstract paintings by Zverev, but also interactive installations by contemporary artists.
If using any of Russia Beyond's content, partly or in full, always provide an active hyperlink to the original material.