13 realistic paintings that will help you understand Russia's soul
If you're preparing for a trip to Russia or just mulling over the idea, take a look at these stunning pictures that bring village houses, churches and forests to life and give a real sense of "being there."
1. May Courtyard (Velokoye village, Yaroslavl Region)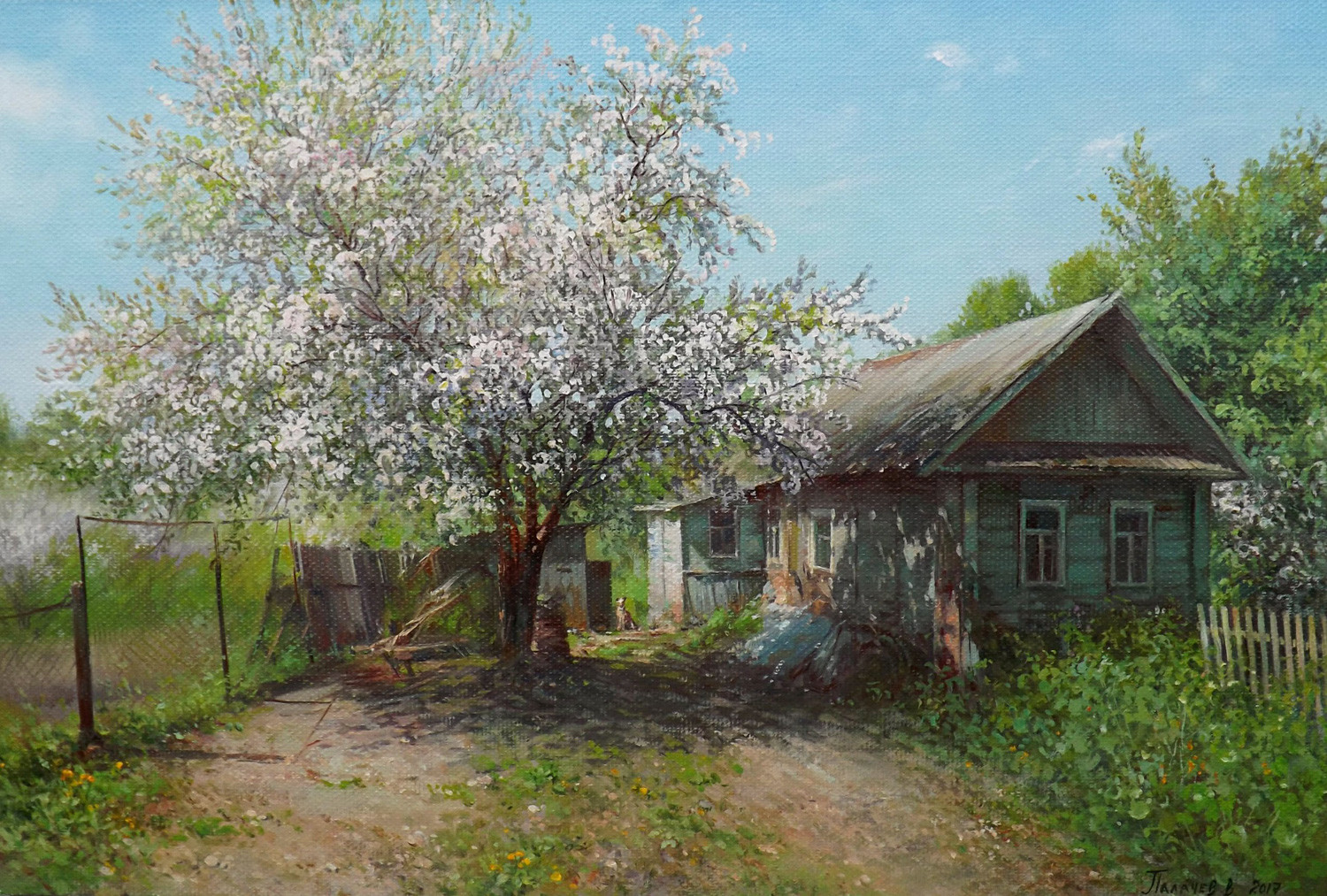 Artist Vyacheslav Palachev was born in the village of Semibratovo, situated between the ancient Golden Ring cities of Yaroslavl and Rostov Veliky, about 300 km north of Moscow. Ever since childhood he was surrounded by small villages full of picturesque houses and ponds, tiny churches and breathtaking nature. His entire childhood and youth was spent exploring this area. "I try to embody all these impressions and memories in my paintings," the artist told Russia Beyond.
2. Spring on Tugovaya Hill (Yaroslavl)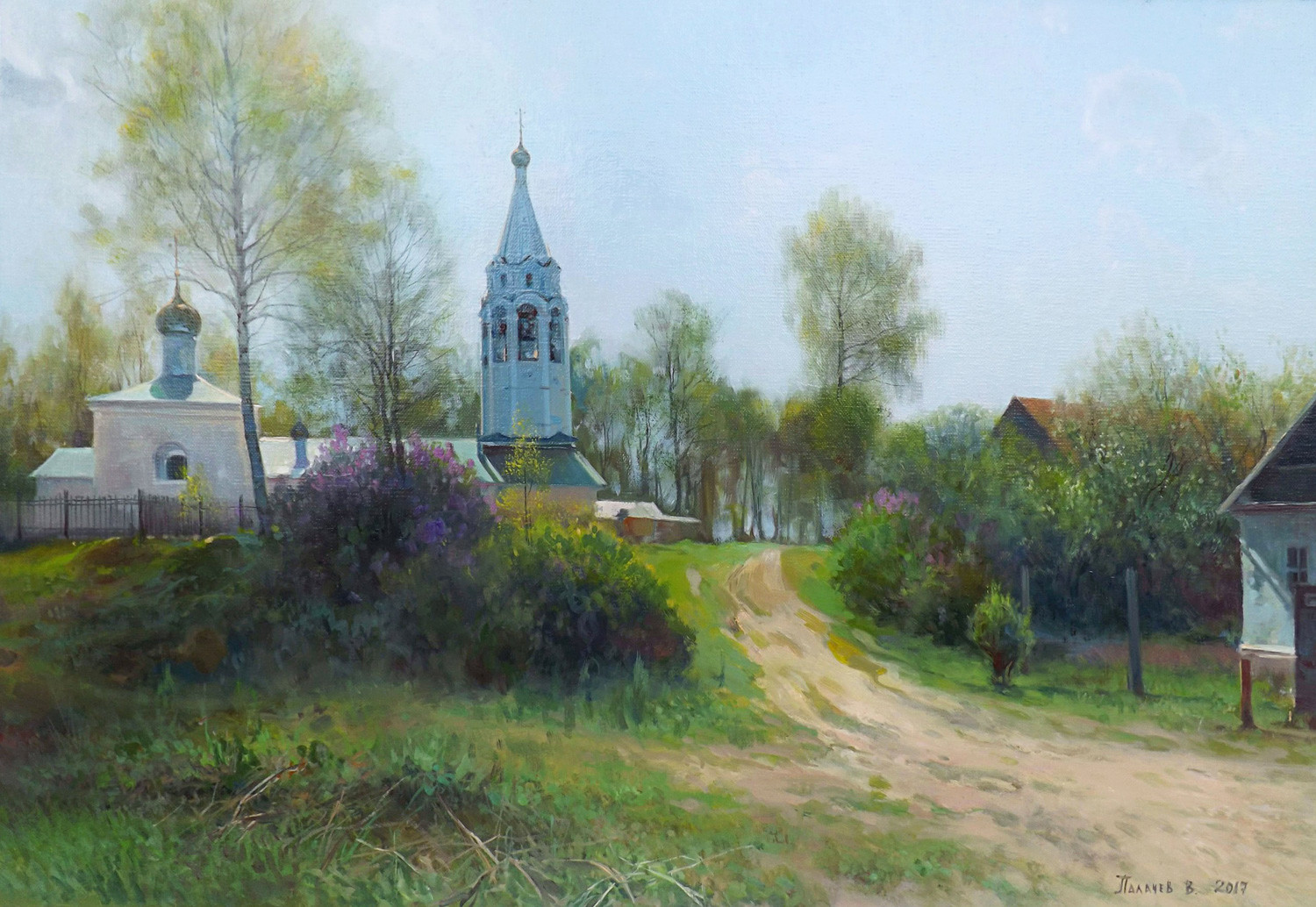 Vyacheslav Palachev
The picturesque landscapes of the Yaroslavl Region are an artistic paradise and the ideal place for a spot of plein-air painting. "All around there are pine, fir and birch forests. Large sand quarries with clean water lie within walking distance, and nearby are rolling fields and the banks of the Volga."
3. White Road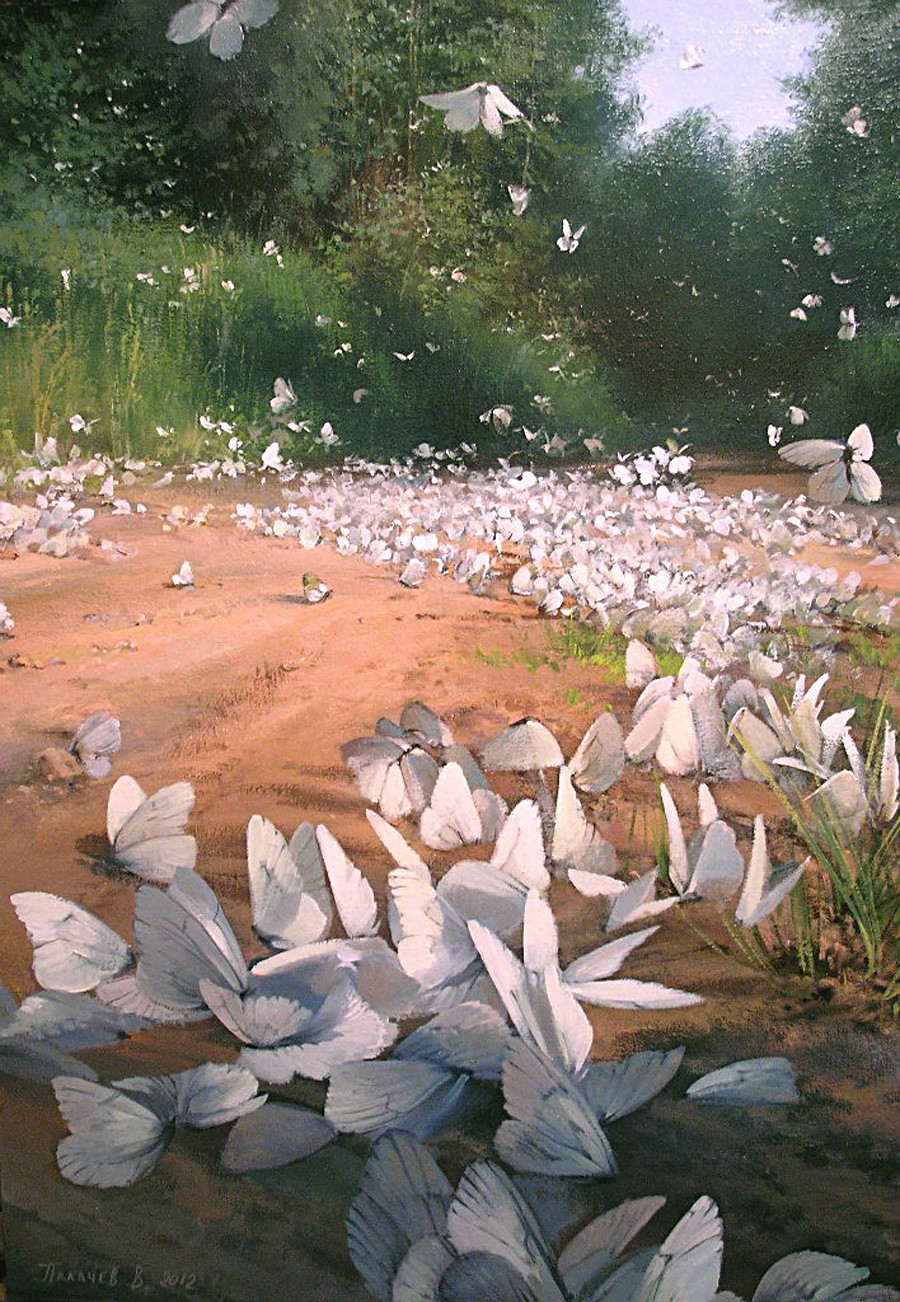 Vyacheslav Palachev
Vyacheslav's mother and grandfather are also artists, but they work mostly in Khokhloma handicraft and Rostov enamel — two forms of applied decorative art unique to Russia. "I too started with enamel miniatures, which explains my constant attention to detail and striving to elaborate the subject matter of the painting."
4. In a Pine Forest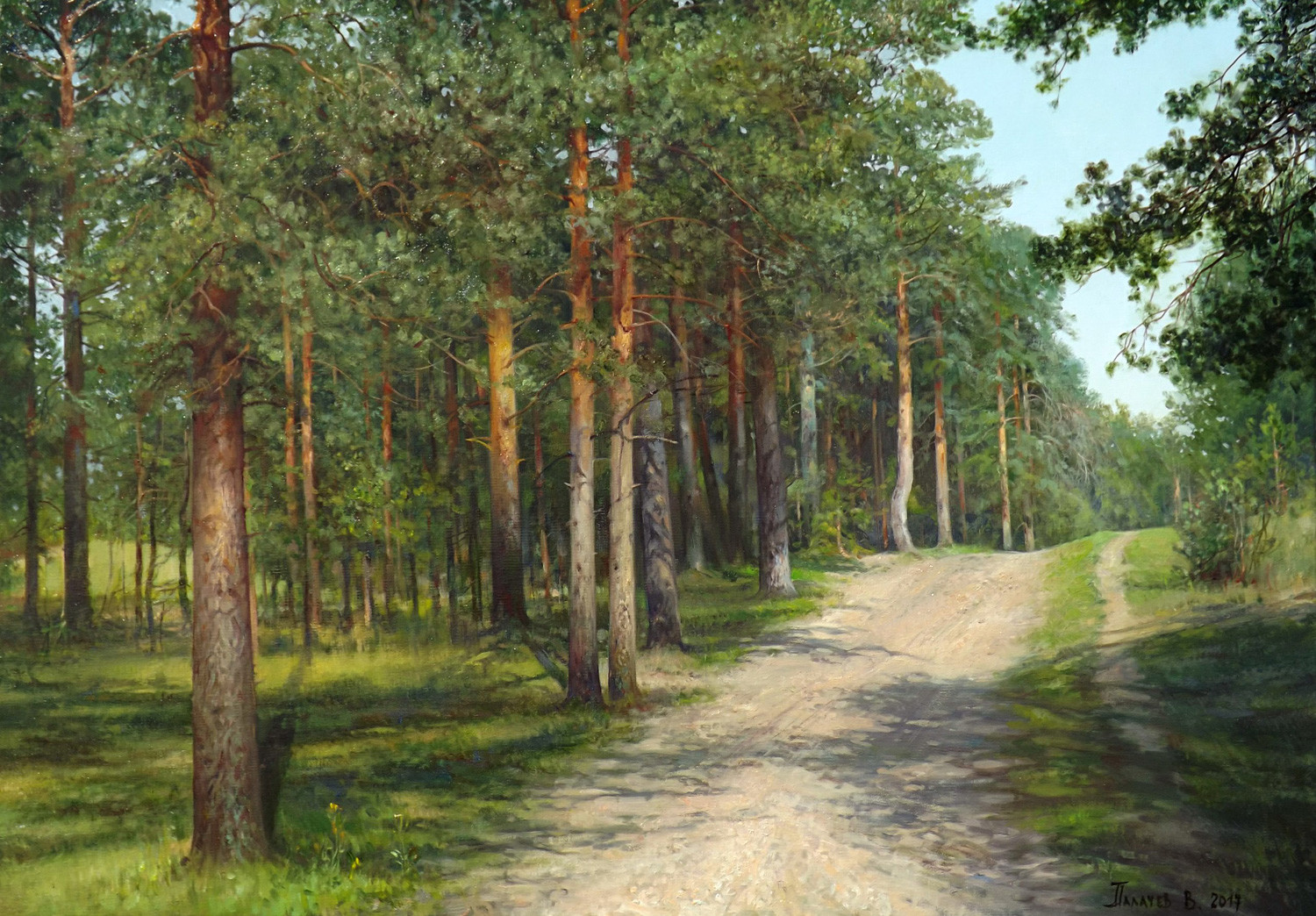 Vyacheslav Palachev
Vyacheslav picked up the basics of drawing from his older relatives, after which he taught himself painting by trial and error, at first copying and imitating his favorite classic artists: Ivan Shishkin, Isaac Levitan, Vasily Polenov, and others. "Their realism and vital depiction of nature in all its diversity are what resonate most of all in my work. The ability to capture the coolness of a fog or warmness of a sunset is what inspires me the most."
5. Colors of the South (Balaklava, Crimea)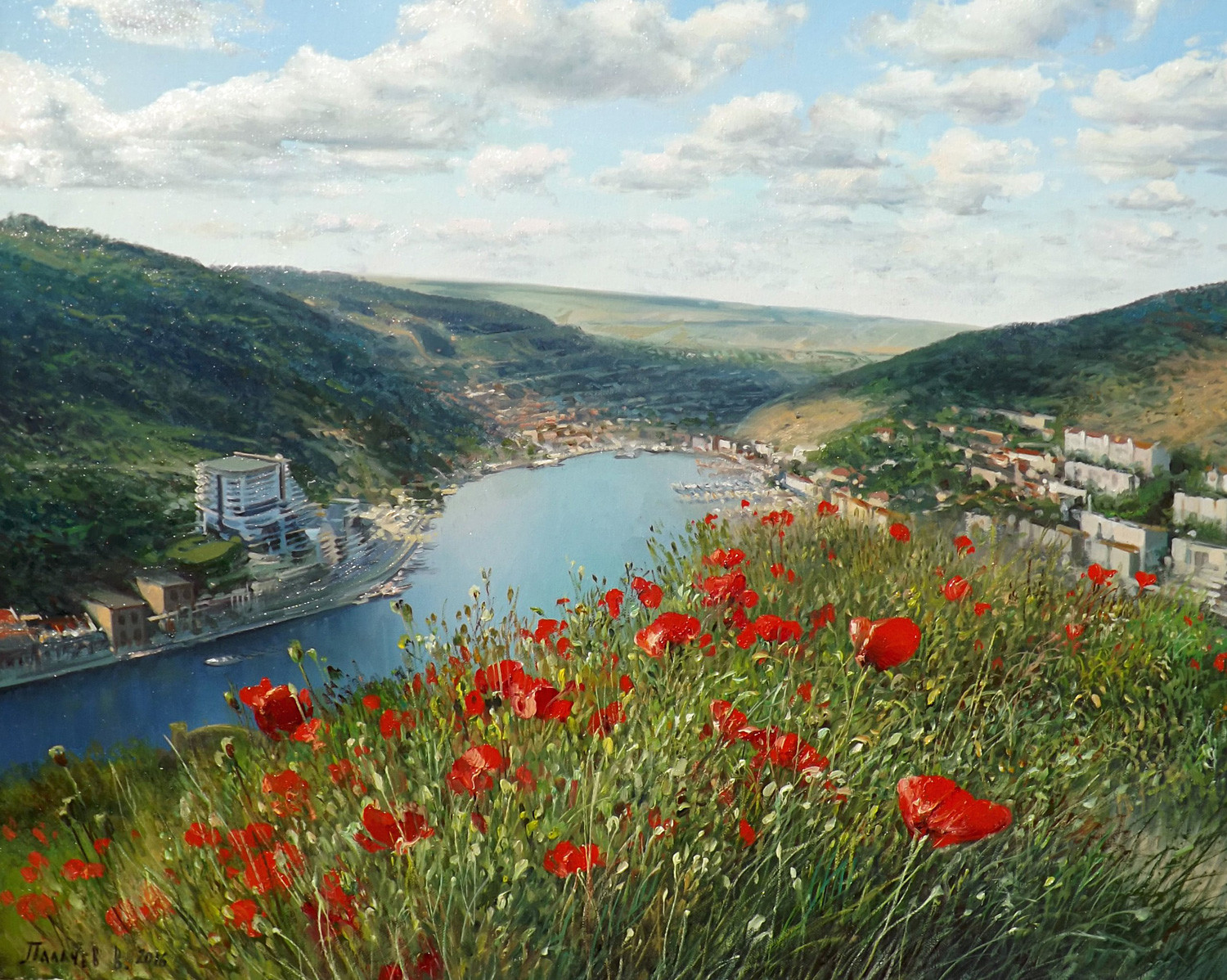 Vyacheslav Palachev
Vyacheslav doesn't have a studio, so when the weather is bad he just draws at home. During his travels he makes lots of sketches and takes many photos. "This helps me to mentally recreate my impressions of nature when I'm working on a painting at home."
6. Childhood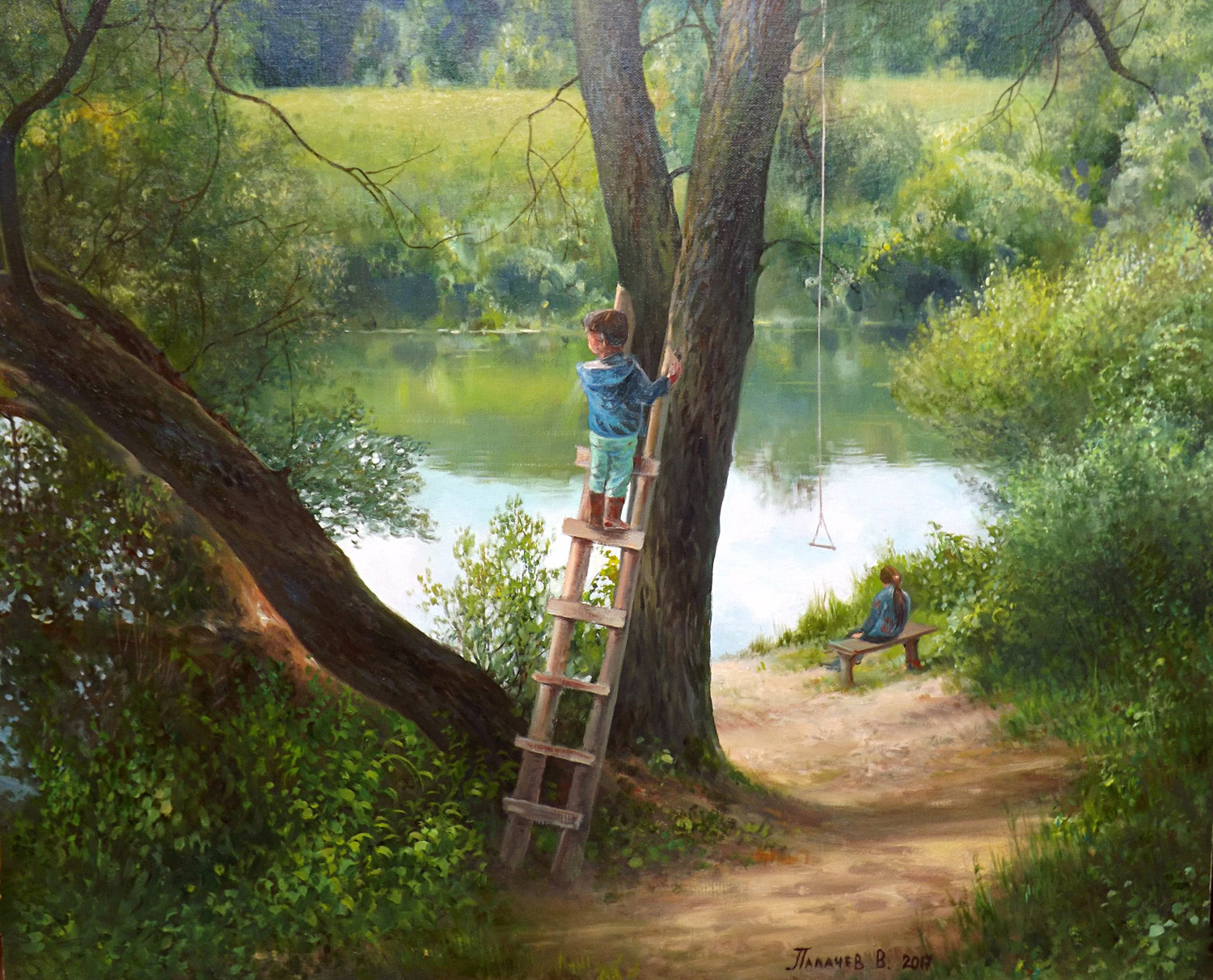 Vyacheslav Palachev
The artist also produces made-to-order works. "I often get asked to paint pictures with views of people's native villages and homes based on photographs, descriptions, and memories." Occasionally, visions from Vyacheslav's own imagination are set down on canvas.
7. Yaroslavl. Bank of the Kotorosl River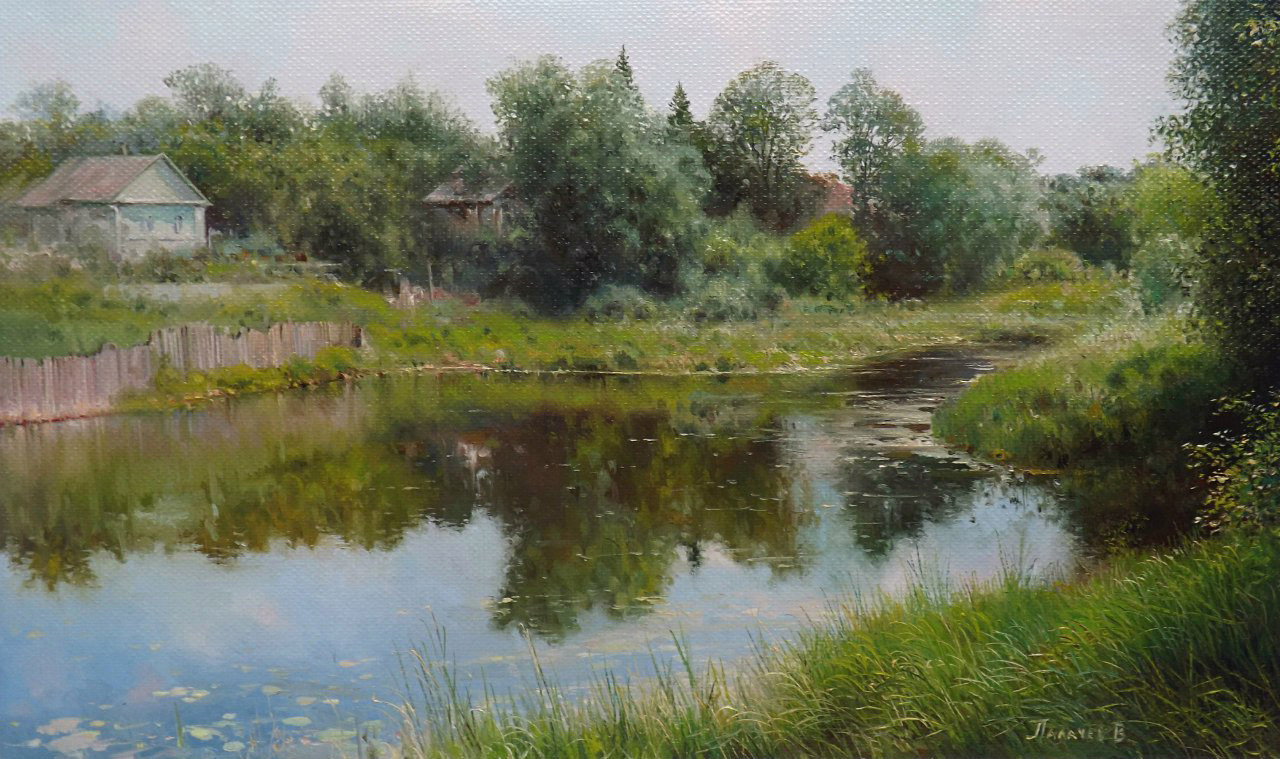 Vyacheslav Palachev
The time required to complete one picture ranges from several days to several weeks. "Much depends on the dimensions, the complexity of the subject matter, and the level of detail. Many works are painted in stages, allowing the different layers of color to dry."
8. Morning Dew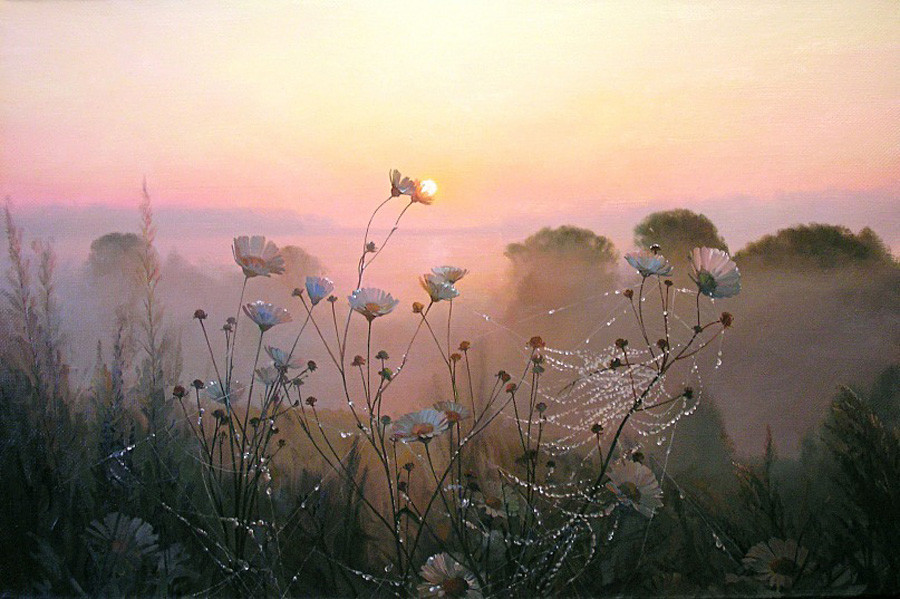 Vyacheslav Palachev
Vyacheslav admits that the first seven to eight years were tough. "It was basically about making ends meet so as not to go hungry and have a chance to devote myself to mastering my art."
9. Village Lane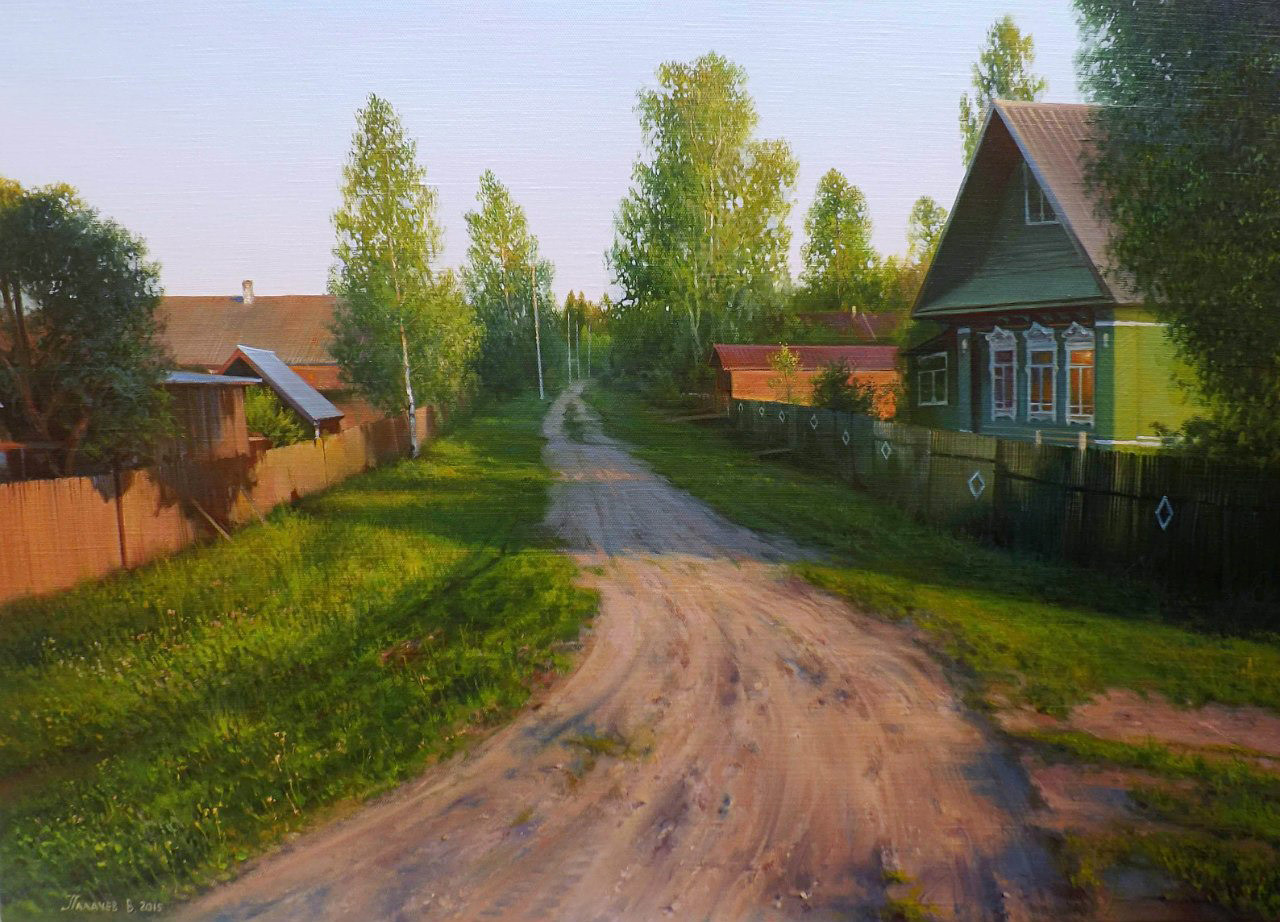 Vyacheslav Palachev
Now after 20 years of toil, Vyacheslav can more than afford a modest life out in the sticks. His paintings are in fairly high demand, yet relatively inexpensive: 8,000-10,000 rubles ($140-180) for 30x40cm and up to 20,000 rubles ($350) for 50x70cm (canvas/oil).
10. Dandelion Morning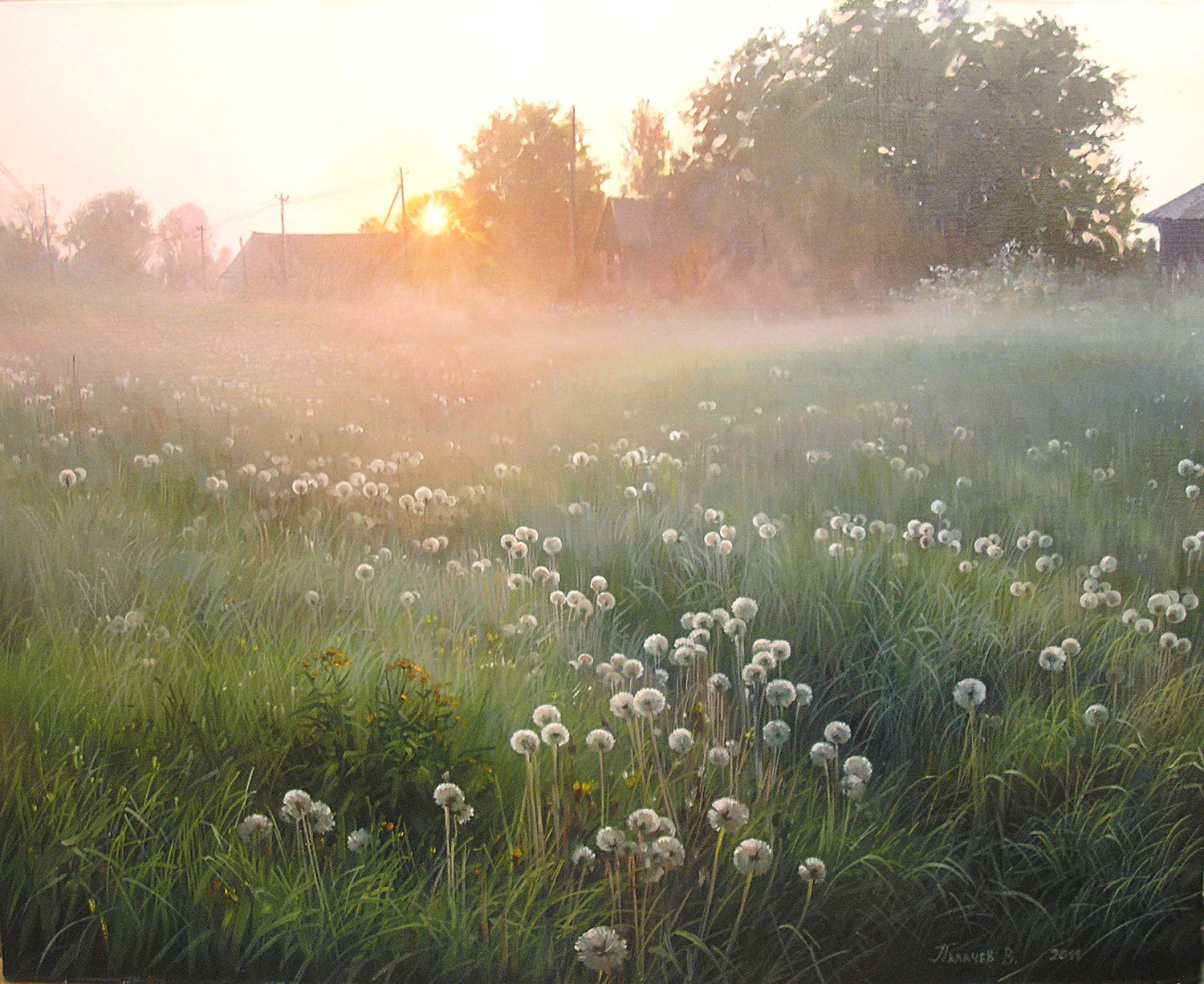 Vyacheslav Palachev
"I often encounter stereotyped opinions of artists as idle, fickle or downright lazy, spending most of their time observing and reflecting while the paint dries," Vyacheslav complains.
11. Sketch (Karelia, Lake Ladoga)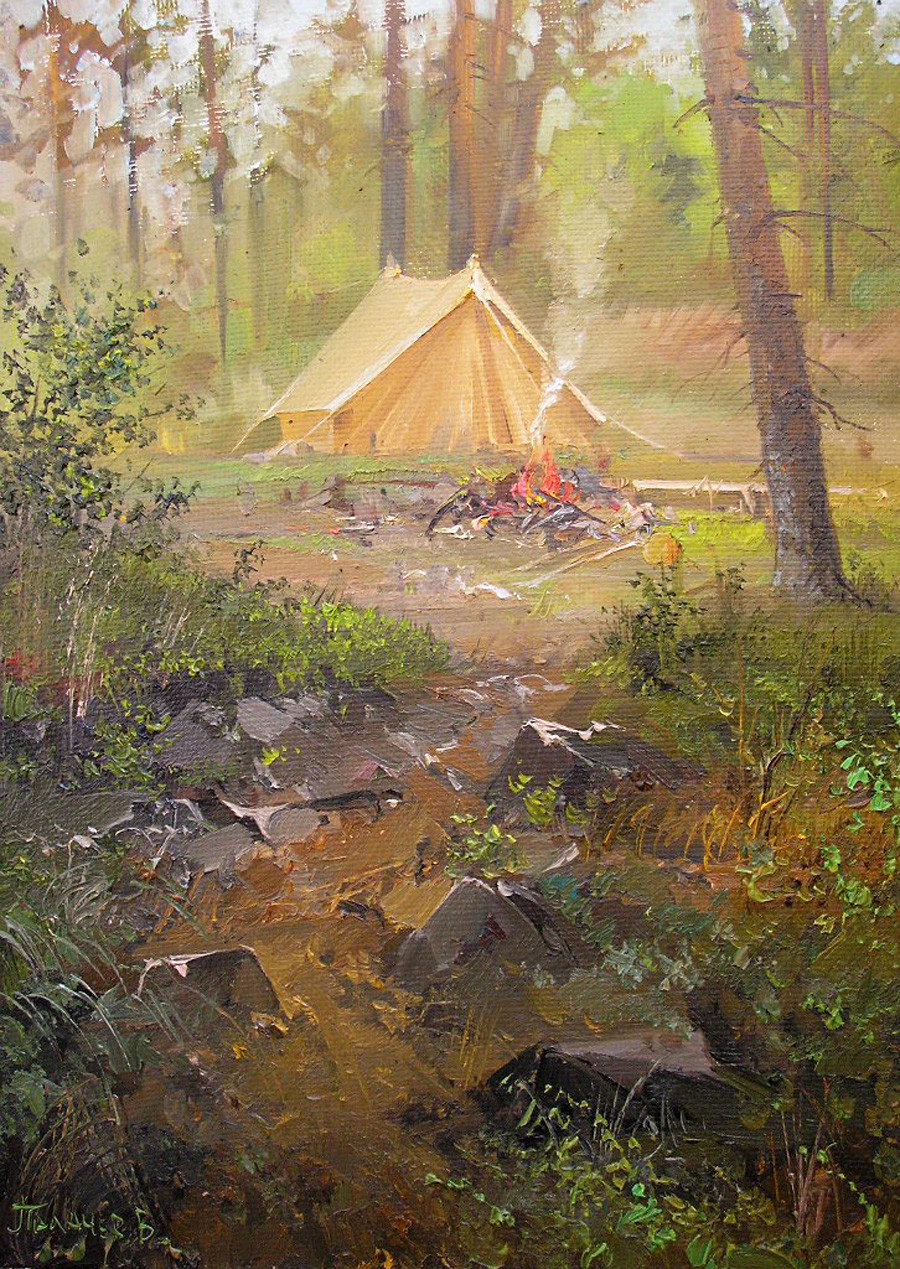 Vyacheslav Palachev
In actual fact, to succeed in painting requires blood, sweat and tears, working up to 10-12 hours a day. "Your whole existence is geared toward perfecting your skills and techniques, and that takes years."
12. Interrupted Calm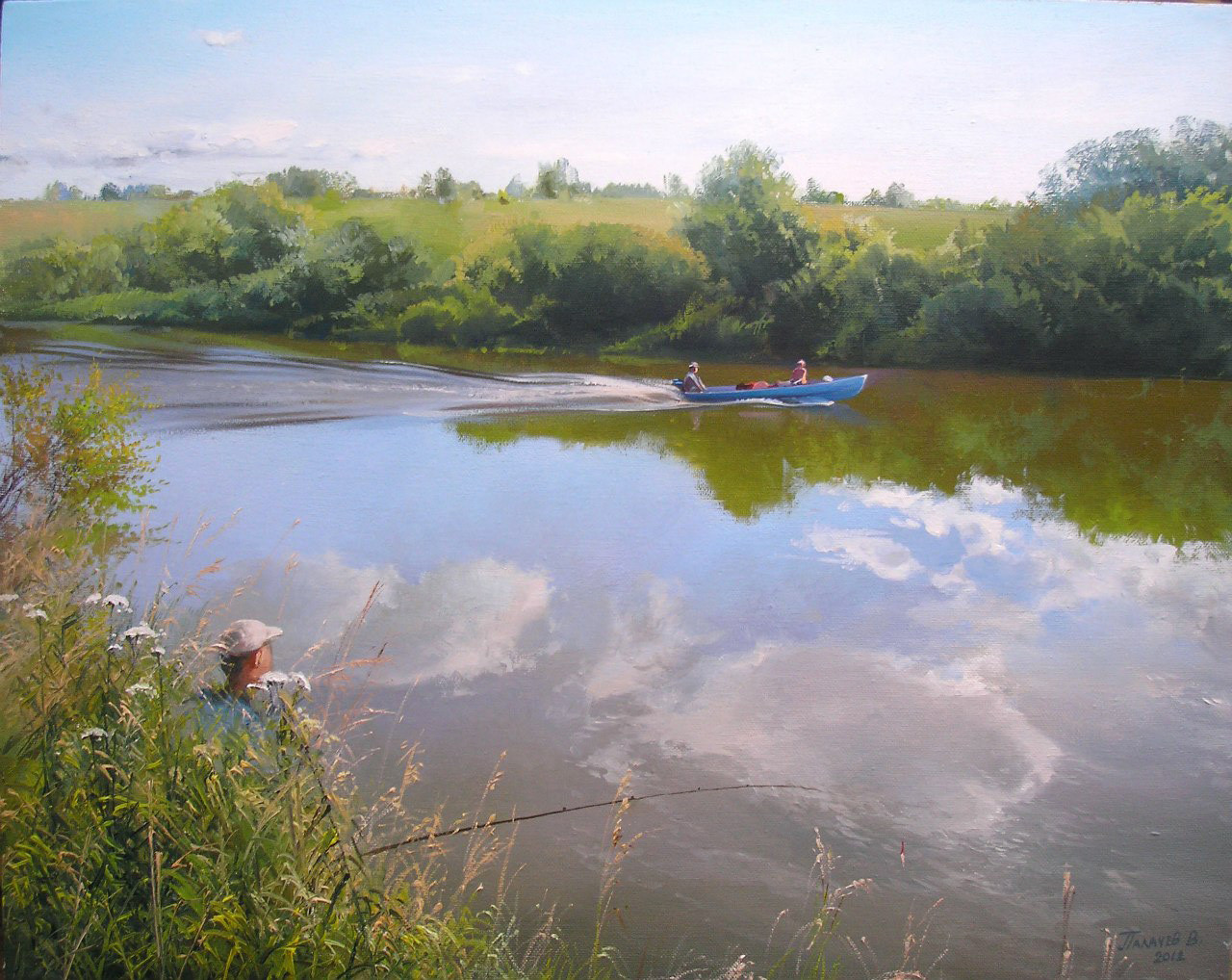 Vyacheslav Palachev
Roughly every two to three years, Vyacheslav holds a solo exhibition, usually in his native Yaroslavl. Sometimes there simply aren't enough works for a full-scale display. "Many pictures are snapped up immediately, but I only manage to paint several pieces a month."
13. Rich Catch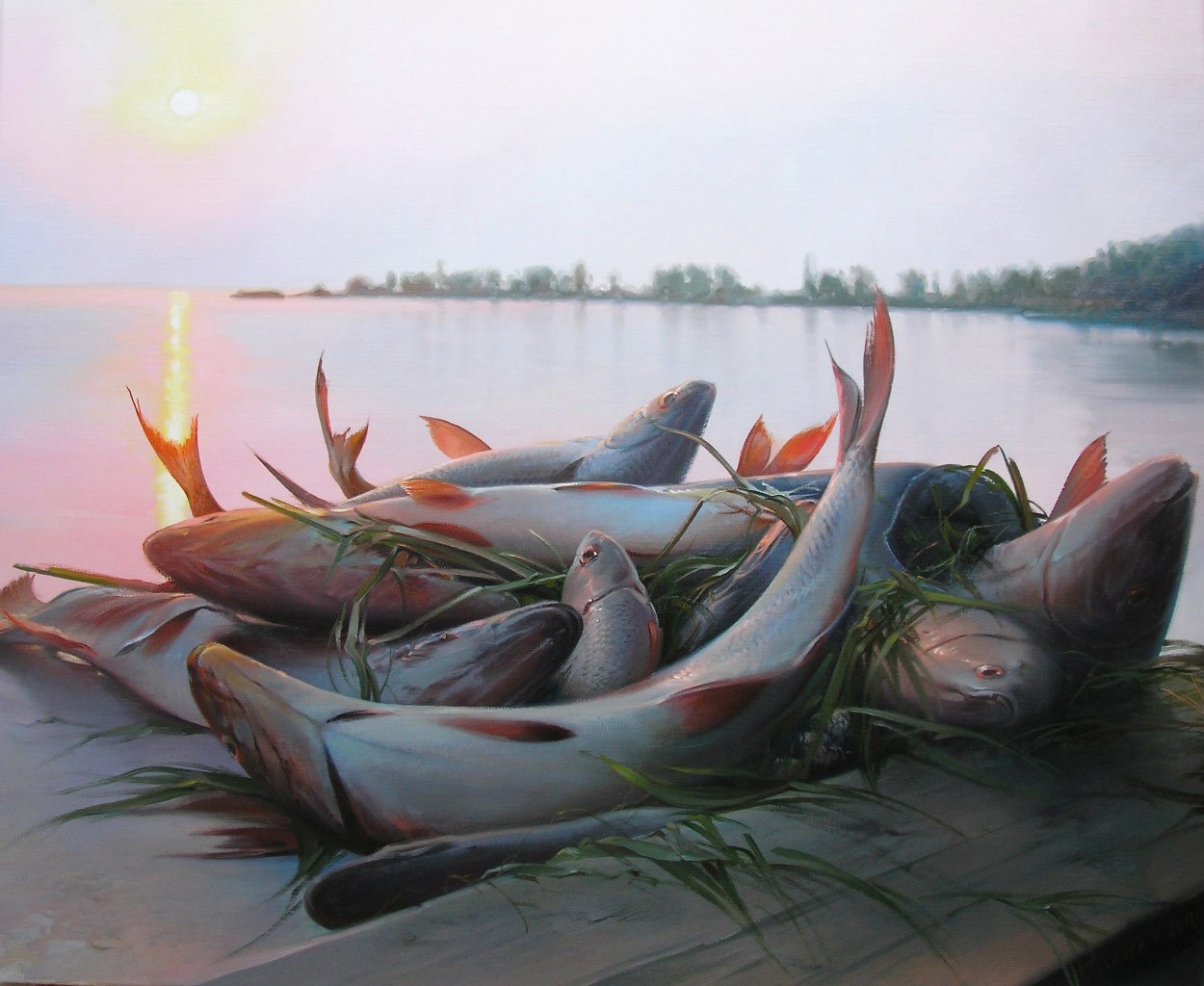 Vyacheslav Palachev
Vyacheslav's paintings can be seen in art salons across Yaroslavl, Rostov Veliky and Moscow, as well as on his personal website art.yar.ru (link in Russian), where you can even order a picture for yourself.
Have a look at some other paintings showing the charm of provincial Russian life.
If using any of Russia Beyond's content, partly or in full, always provide an active hyperlink to the original material.