8 amazing folk bands from Russia that will surprise you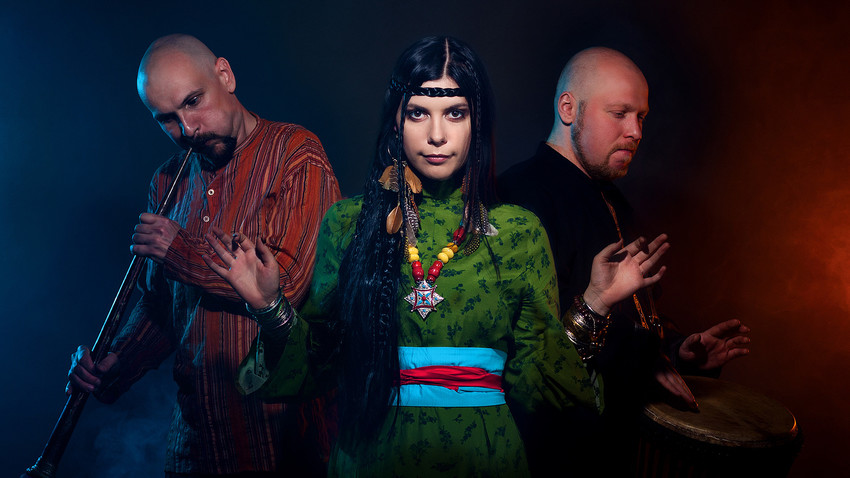 Long plaintive melodies, balalaikas and women wearing sarafans… How would you imagine folk musicians in Russia? These bands use folk motifs to create modern sounds.
1. Little Big
The videos of this trash rave band from St. Petersburg have garnered millions and millions of views on YouTube. The band's shocking style mocks Russian culture and emphasizes the grotesque. The band became famous in 2013 after the humorous video "Every Day I'm Drinking." Little Big mixes in their music rave rock and folk sounds. And flavors it with satire.
2. The Hatters
This young folk rock band from St. Petersburg often guests at many Russian summer festivals! The Hatters describe their music as "Russian Gypsy folk street alco-hardcore on soulful instruments." But that's too serious an explanation about what they really do!
3. Huun‐Huur‐Tu
The Huun‐Huur‐Tu (literally "sun propeller") band from the Tuva Republic plays traditional ethnic music. Combining Tuvan folklore with throat-singing, the band was even spotted in the world music charts! The uniqueness of throat-singing is that the performer is able to produce two or even three melodic lines that vary greatly in pitch at the same time. Sounds fascinating, quite literally.
4. Melnitsa
The founder and vocalist of the Melnitsa ("Mill") band is a linguist. In her songs she employs not only Russian ethic motifs, but also Scandinavian, Celtic, and Balkan, as well as legends and fairy-tales from Indo-European folklore. In Russia, this acoustic folk band is very popular and often tours the country.
5. Kalevala
The Kalevala band from Moscow plays quality folk-metal. The band name refers to a magic land where Karelian heroes are said to live. And in their songs, the group also relies on Karelian-Finnish folk epics. The result is a great combination of Scandinavian melodies and Slavic texts.
6. Grai
A folk-metal band from Naberezhnye Chelny (Tatarstan). Grai means the cry of birds. The highlight of the band is some great female choral singing mixed with wind instruments and guitar drive.
7. Buranovskiye Babushki
These grannies from the village of Buranovo, Udmurtia, became real stars after the 2012 Eurovision song contest. All the singers are over 70, by the way. Their music features a mix of traditional singing and international music hits sung in both Russian and their region's native Udmurt language.
8. Theodor Bastard
The band has been playing ethno-electronics since 1996! To create a unique atmosphere, they use musical instruments from around the world: from the Egyptian goblet drum to the Peruvian cajón. If you have no idea what these things look like (neither do we), don't worry — just listen to their charming music.
If using any of Russia Beyond's content, partly or in full, always provide an active hyperlink to the original material.