How street art turned into city navigation on Sakhalin Island (PHOTOS)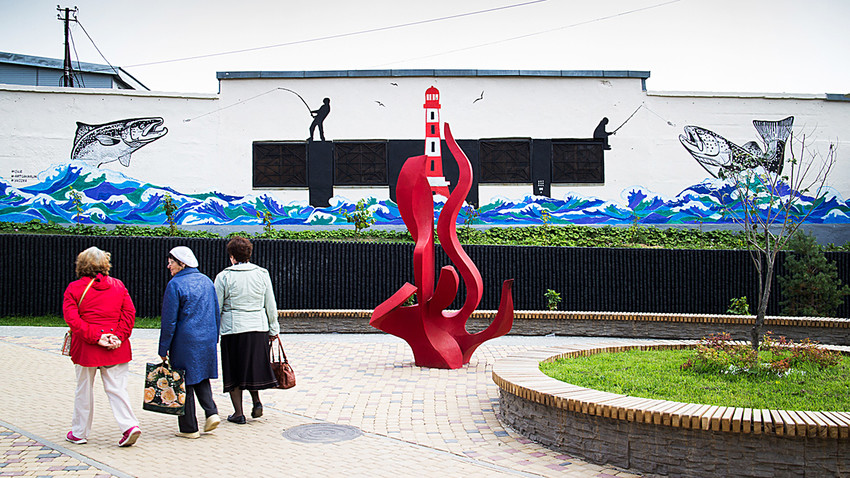 About a year ago a group of enthusiasts made their first drawings on the city walls, and now local authorities and citizen are ordering more and more new images.
Art Sakhalin, a free community of artists from Sakhalin Island in Russia's Far East, recently decided to try out a new (for them) type of street art, which immediately became a key part of the community's work, earning a rapturous response among the locals. There are currently only about 13 street artists in Sakhalin, and many of the projects are joint efforts.
"Street art is a brand new thing for Sakhalin, that's why it's generating lots of feedback (both positive and negative, but mostly positive of course)," Art Sakhalin artist and creative director Aleksey Druzhinin told Russia Beyond.
There is nothing vulgar or dark about Art Sakhalin's graffiti — artists rather emphasize the aesthetics and beauty of art, yet the conceptual meaning behind their drawings is no less important for them.
"We just want to make the world more beautiful. In our case the world is Sakhalin and the Kuril Islands," Aleksey says.
Art Sakhalin creates projects for residential apartment blocks, confirming the sketches with local authorities and the public beforehand. Most of these projects not only have a decorative function, but also reflect the street names and help with navigation. For example, in the suburban district Dalnee (literally Faraway) of Yuzhno-Sakhalinsk there are many identical buildings and streets, so thanks to the drawings you can identify the street you need more easily.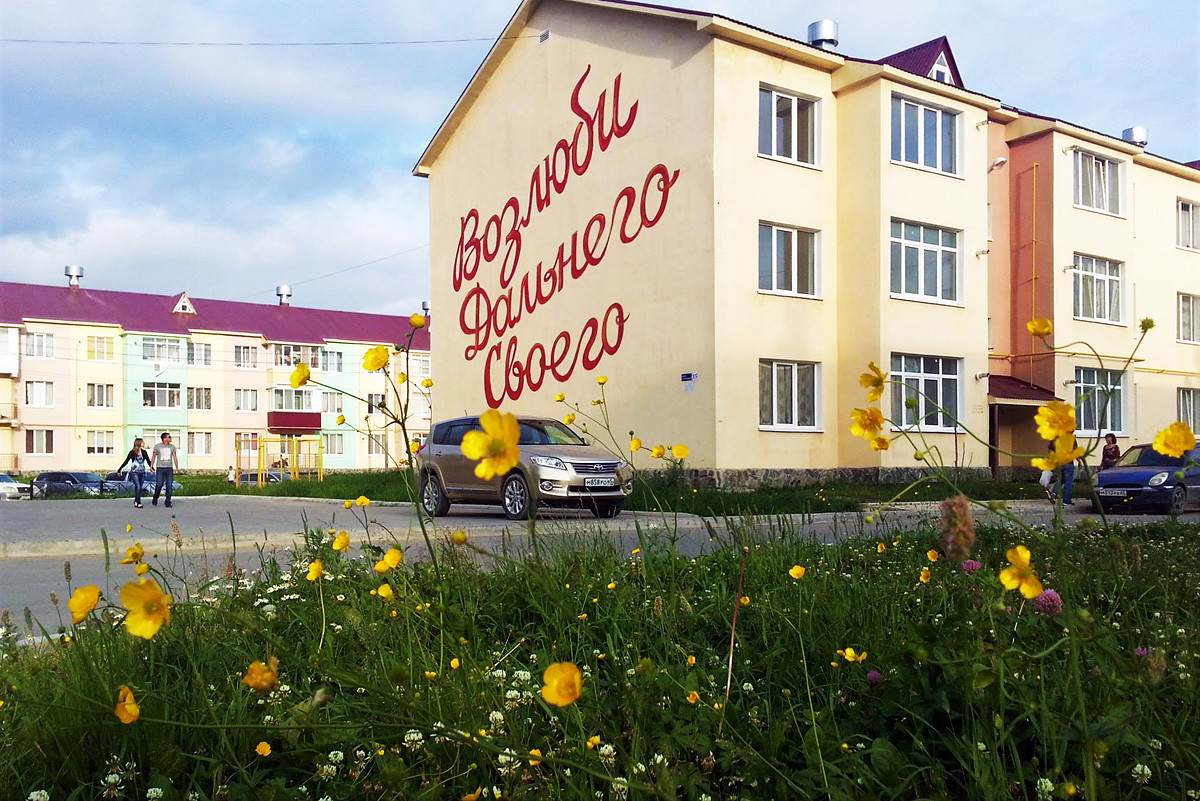 Art Sakhalin's first work was created without official approval. This phrase plays on the Bible's "Love your neighbor" – it says "Love your Faraway," a reference to the name of the district.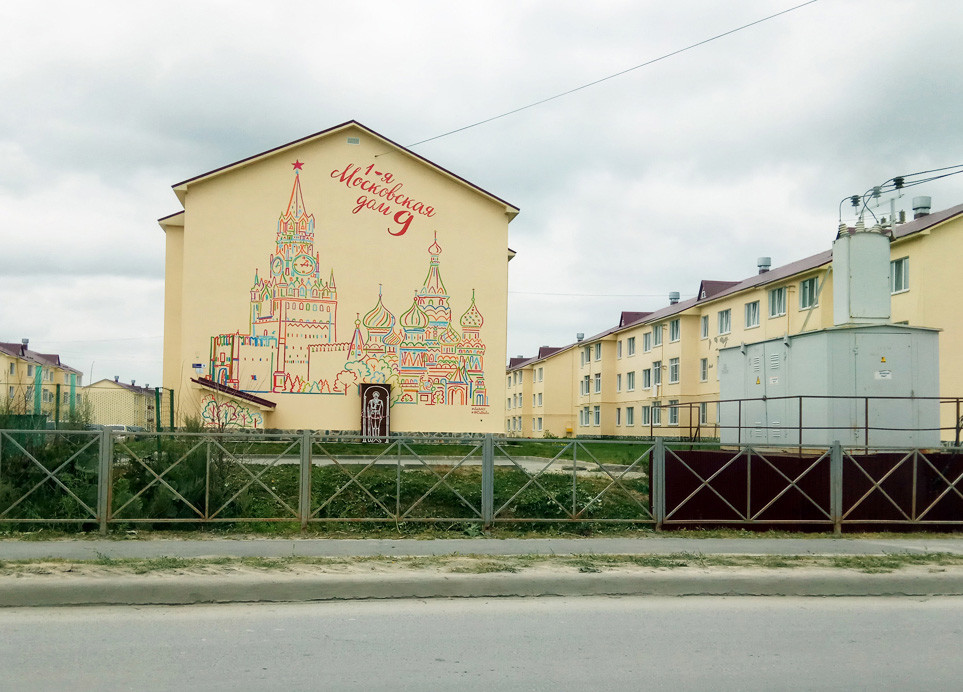 Art Sakhalin
The most obvious association with Moskovskaya (Moscow) Street is the Kremlin.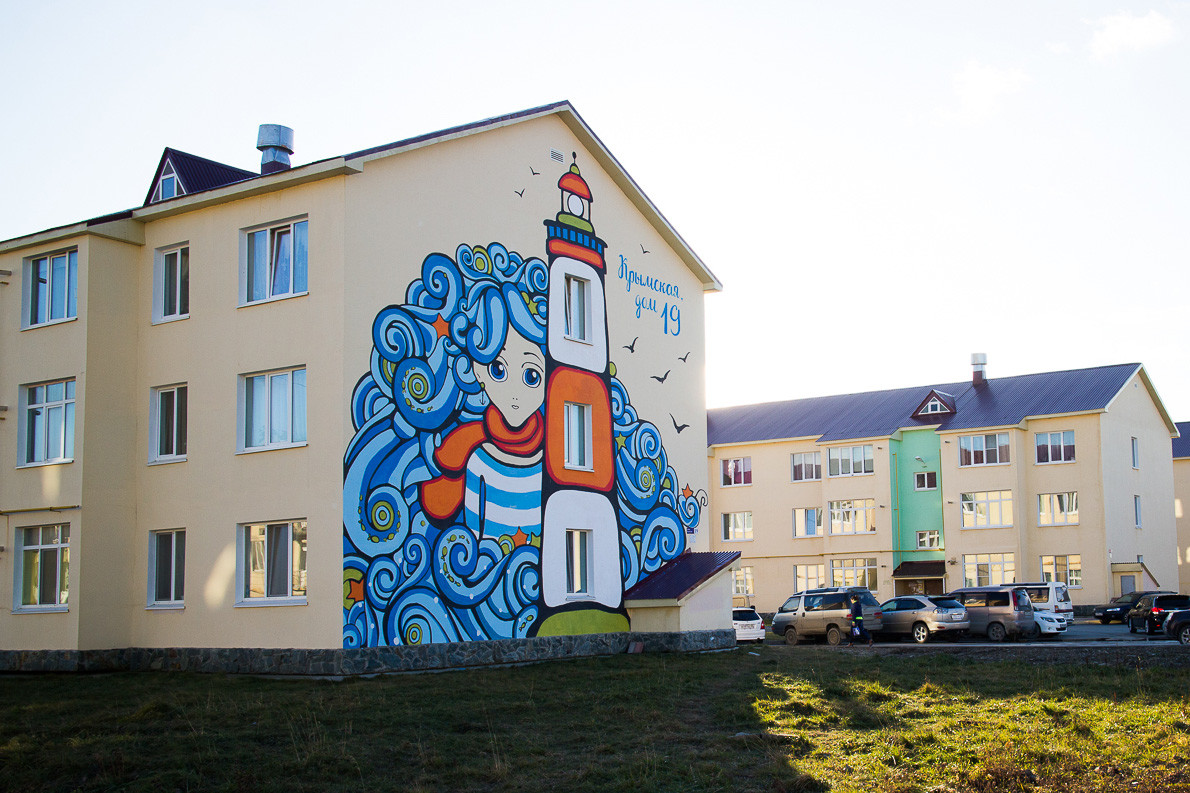 Art Sakhalin
Crimea and Sakhalin seem to have not much in common besides the sea. So artists gifted Krymskaya (Crimea) Street its own lighthouse and the sailor girl Natuska.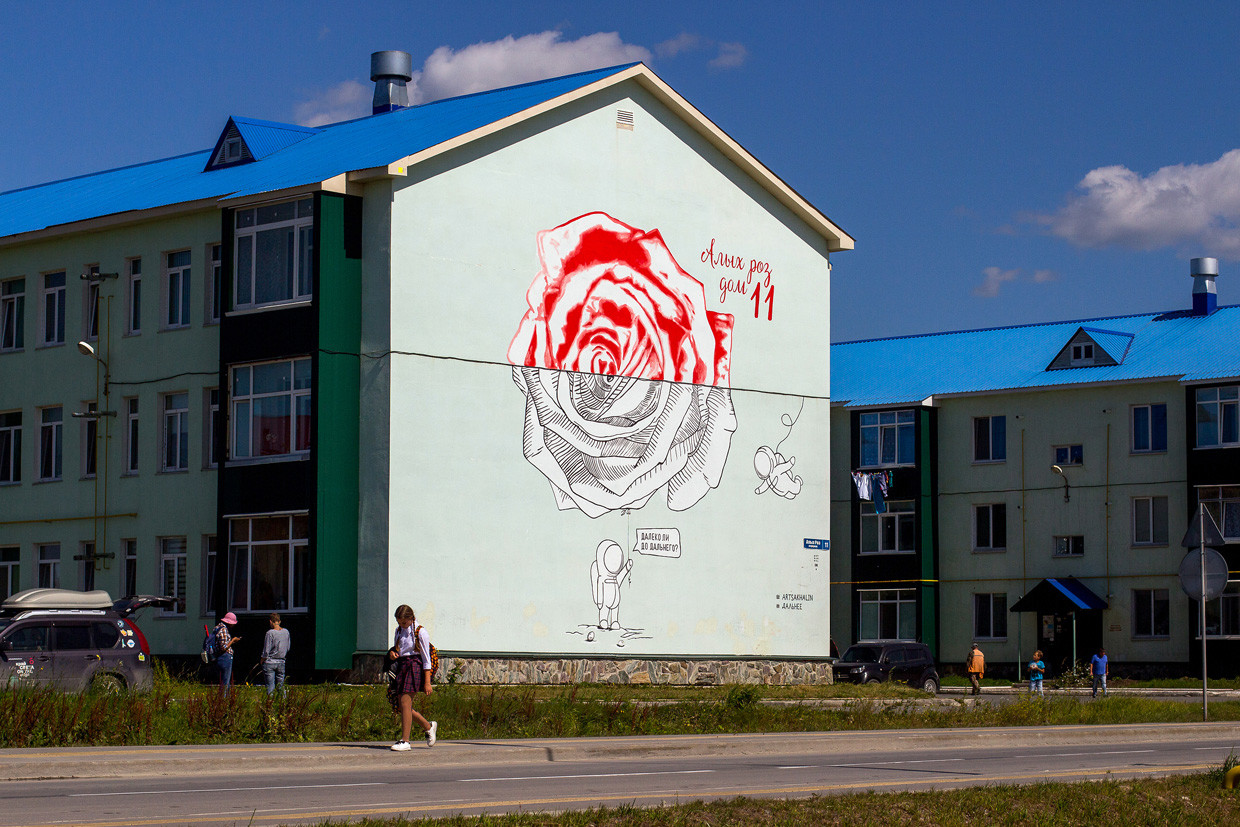 Art Sakhalin
The mural on Alykh Roz (Scarlet Roses) Lane was designed with a cosmonaut holding a rose and asking if it's still far from Dalnee. The wire stretched across the whole facade determined the color scheme, splitting the composition into two parts.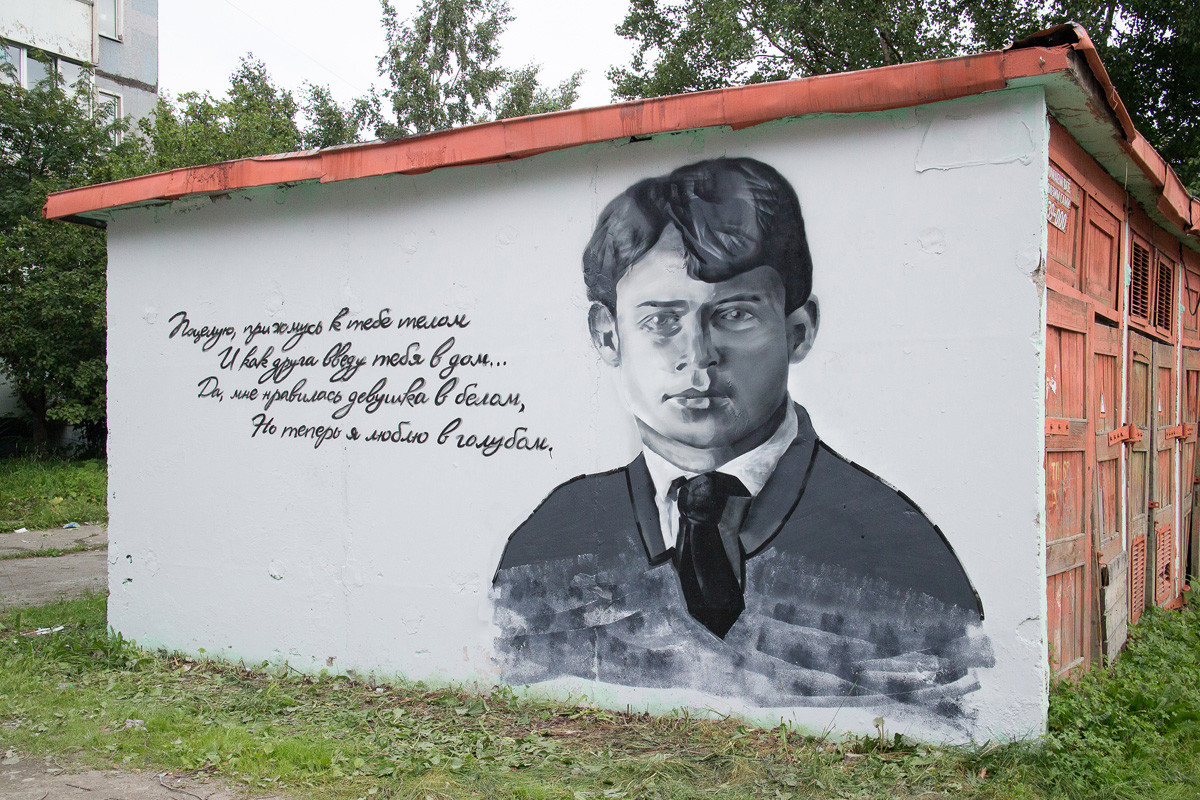 Art Sakhalin
Alongside official work, artists draw "in the hoods." This is a result of such art "vandalism": the portrait and poems of Russia's famous "peasant" poet Sergei Yesenin decorate Yesenina Street.
Read more: How to become an expert in Russian art
If using any of Russia Beyond's content, partly or in full, always provide an active hyperlink to the original material.