1. Luis Fonsi feat. Daddy Yankee – Despacito
YouTube's most-played video was parodied by every vlogger under the sun. All are annoying, but to be fair, the Russian phrase, "Нет, спасибо" ("Nyet, spasibo" – "No, thank you") does surprisingly rhyme smoothly with the original's namesake. This was picked up on by Russia's ND Production, which used the summer of 2017's most annoying earworm to chart one man's epic journey towards the Sochi seaside.
On his way, our hero encounters a man giving him a leaflet for a well-priced fan, a shop assistant offering a bag for his bottle of water, and a salesman at the beach selling everything from fish to iPads to hydraulic boosters. All are given the firm, but fair, "Nyet spasibo," treatment.
Just for karma though, a girl he tries to chat up with the old line - "Doesn't your mother-in-law need you?" - puts him down with an equally conclusive, "Nyet spasibo." Got a taste of your own medicine, you leaflet-refusing meanie.
From the song:
"I sat in a seat under an open window,
A babushka with a bag of fish stood beside me,
I couldn't stand the smell, so I said, 'Please, sit down.'
'Nyet, spasibo'"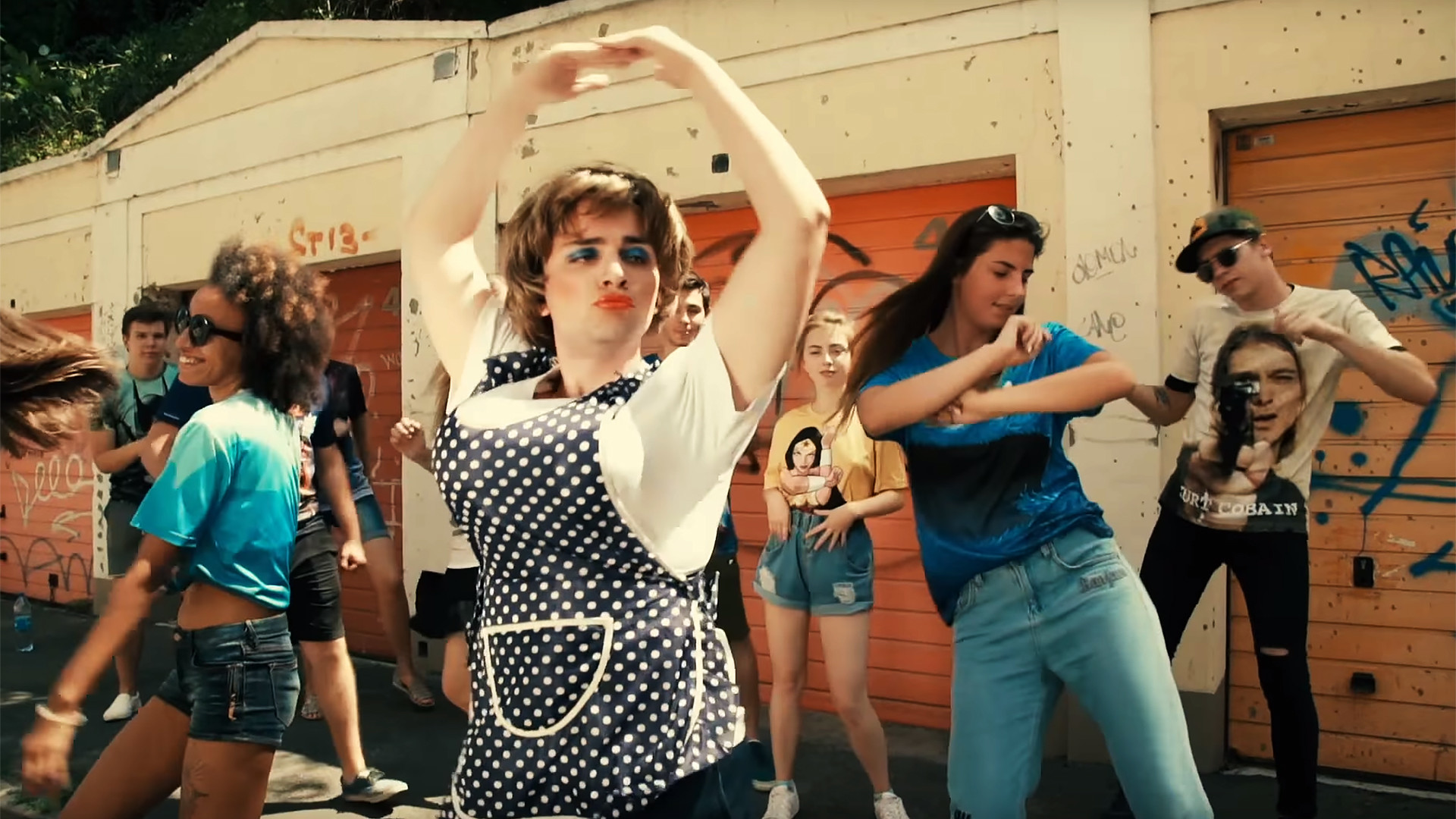 2. Childish Gambino – This is America
Donald Glover's chaotic performance art masterpiece blew up the Internet overnight, and it seems that the opportunity to do a novelty spin-off, "This is Russia," was too tempting for the Motherland's online community to pass up. Popular comedian-cum-vlogger, Yuri Khovanskiy, stepped up to the plate and well, replaced the opening blues chanting of, "This is America," with traditional Russian accordion-playing.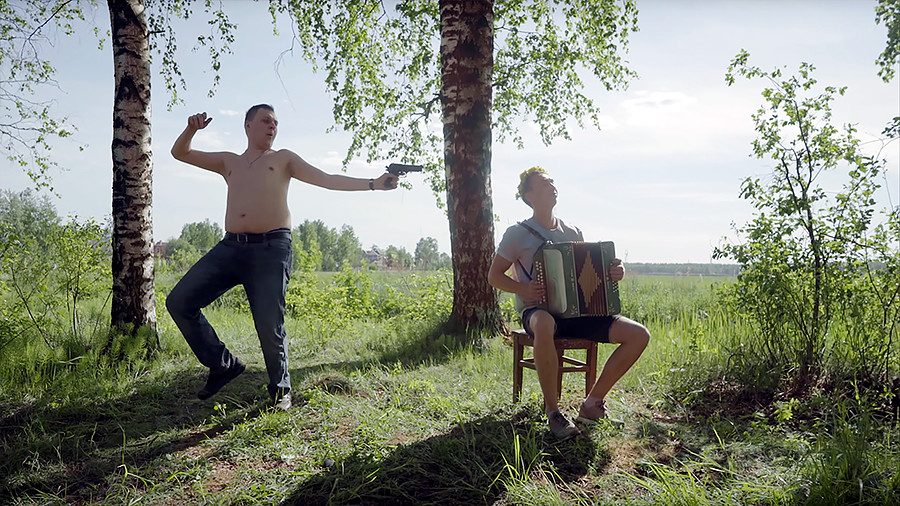 At first glance, his attempt seems like a repetition of the memes that we all know and love about Russia: Washing down vodka with caviar; an unsmiling face like a matryoshka doll; bribing bears not to eat you; etc.
But is it possible that there's something more to this parody than meets the eye? Is it the stereotype-spewing clickbait that it looks like, or is this shirtless, out-of-shape comedian absurdly inviting Russia to the self-reflecting notion of, "Is this all we are?" - just as Donald Glover's original did for his home country? You decide for yourself. It's pretty entertaining to watch either way.
From the song:
"This is Russia, f*** no I'm not cold,
I was born in an ice-hole, baptized in hops and malt,
Gloomy faces, closed off like matryoshkas,
Weeds grow by the roadside, they'll hardly fill you."
3. Post Malone feat. 21 Savage – Rockstar
The same people who brought us the aforementioned cover, 'Despacito,' were a little unorthodox with this version of the White Iverson's first Billboard No. 1 hit. Whereas the original details the ins and outs of popping pills, downing liquor, and throwing TVs out of hotel windows, ND Production went for a slightly different (but equally badass) flavor of being afraid of needles.
Throughout this rollercoaster ride, our tat-laden hero stipulates the process of being calmed by his mother in the doctor's lounge, being told by the doctor of the dangers of a mosquito bite, and even offering to go to the army instead of taking a spikey one to the flesh.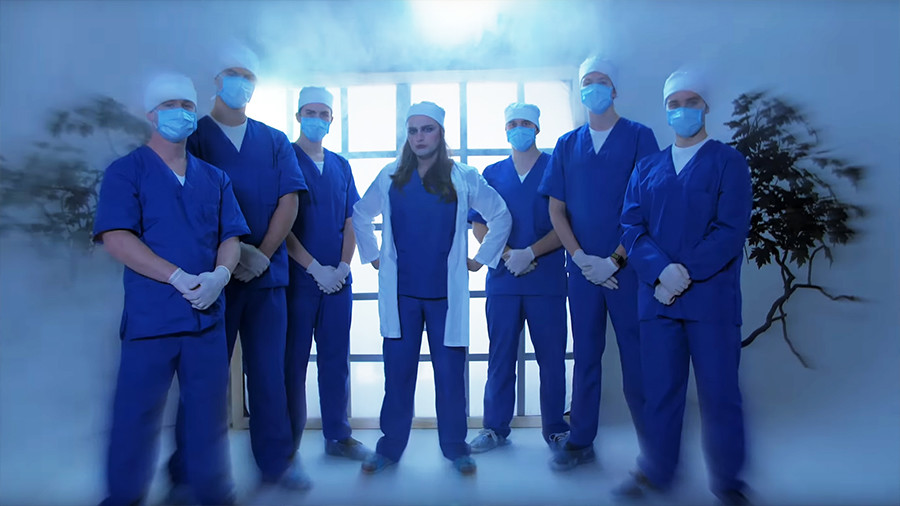 And if that wasn't weird enough, we get the reverse side of the story through 21 Savage's lookalike verse, which portrays a needle-taking veteran who's made an absolute mint off blood donations – so much so that he suggests that the best hospital in the world is in fact his office, and even makes the bold claim to have money running through his veins (an audacious allegation, but we're not going to write him off).
Issa bit weird.
From the song:
"My mother said, 'Be quiet and do what the doctor says,'
But I'm so afraid of needles so it's really not that easy,
I was called up for the draft, first gotta see this unwanted guest,
But I'm willing to bribe my way out just so I don't see the needle sharpened."
4. Kiesza – Hideaway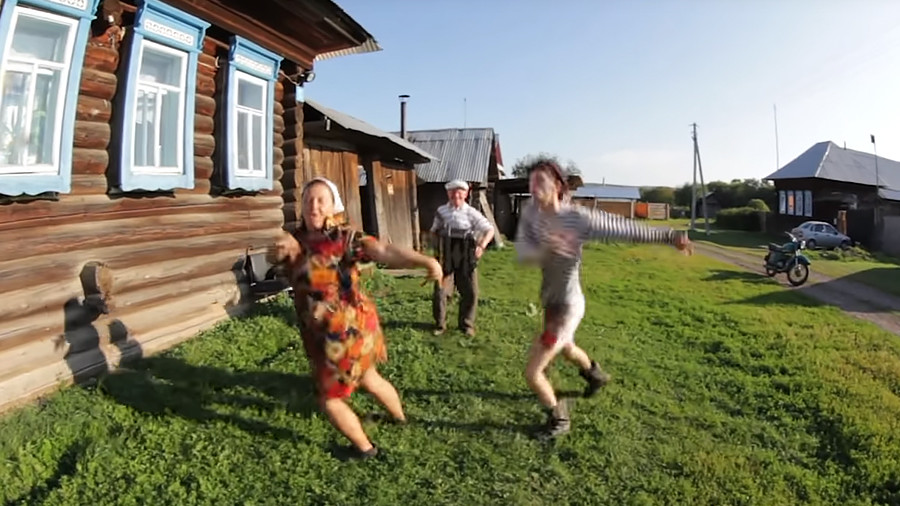 This is solid gold, completely inexplicable "Meanwhile in Russia" content. There's no fancy studio or camerawork to brush this one up, just a big-boned woman from the Urals and the environs of her middle-of-nowhere village. This one blew up the Internet in 2014, and is best viewed alongside the original, where the contrasts can be seen in full effect. Istead of slick moves and hunky blokes, we get tractor-riding, chicken-washing, accordion-playing and carpet-rinsing. The sex appeal is mad.
If using any of Russia Beyond's content, partly or in full, always provide an active hyperlink to the original material.