First it was "big in Japan" – now being "big in Russia" is the claim to fame every would-be Western star dreams of. It turns out there are some unfamiliar faces (and a few you've probably forgotten) representing Western culture in Russia, somehow managing to stay relevant where they've failed in Europe and the Americas. Some of these are pretty surprising.
1. Scooter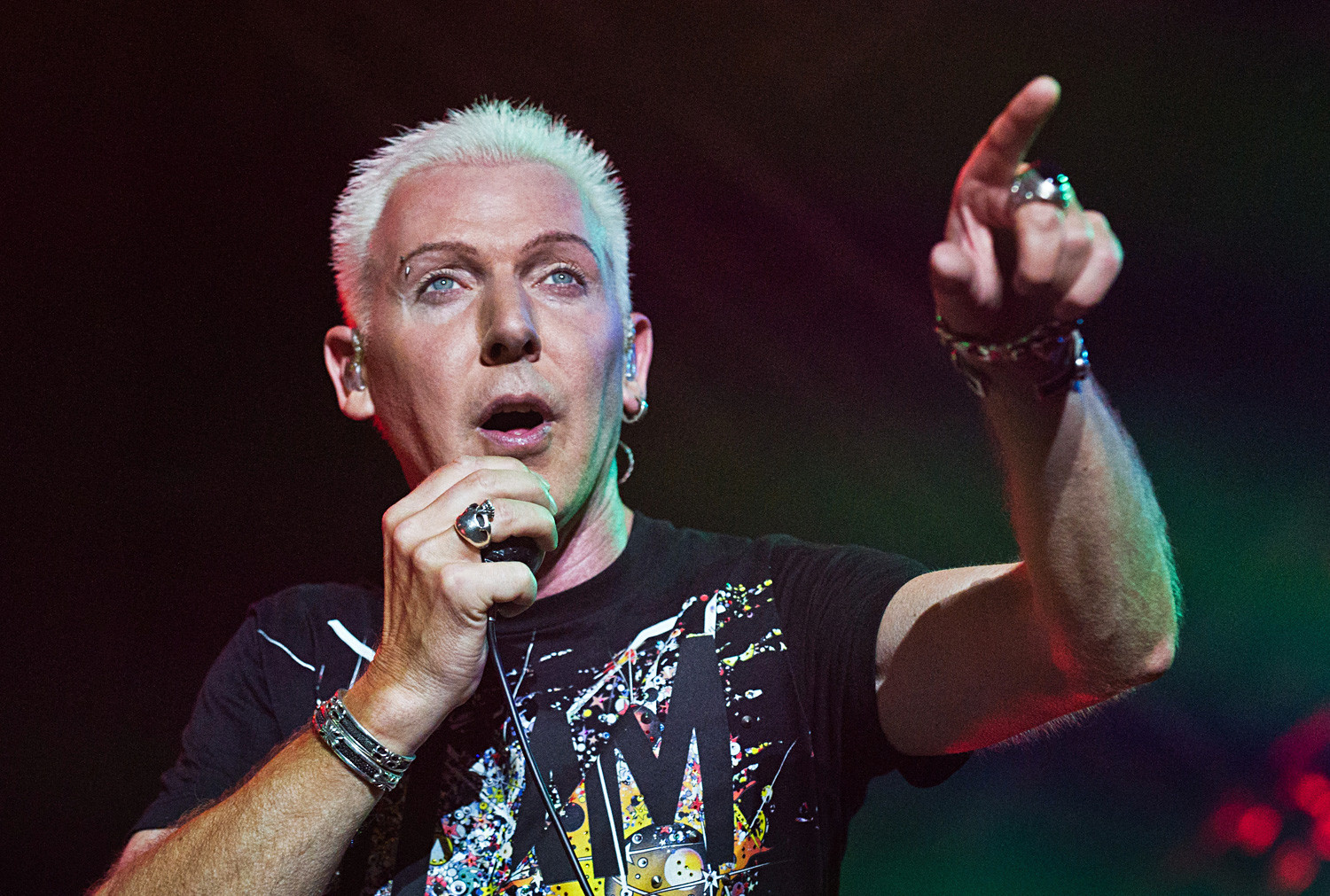 Hard dance trio from Hamburg. Forever immortalized for their pre-Internet meme music.
How big are they in Russia?
In the West, they're that band you pretend you never listened to. In Russia, it's still socially acceptable to say that you are, in fact, a Scooter fan.
Scooter had hits in every country in Europe in the 90s and early noughties, but their success in Russia is completely unparalleled. Number 1's for "We Are the Greatest," "Faster Harder Scooter," and "How Much is the Fish?" are just the tip of the iceberg – the band was named the "Best Band in the World" by Russian MTV viewers in 1998, and have done an all-Russian tour as recently as 2013. When their 2017 monstrosity "The Stadium Techno Experience" came out, it went to the top of the Russian charts overnight.
The band's frontman has also appeared in a series of Russian ads for electronics company MediaMarkt, like this one:
Assistant: Careful, it's a very powerful hoover.
Scooter man (after de-robing a girl with the hoover): And do you have anything more powerful?
Why?
Seriously – why? Well for a start, Scooter have done some serious grooming of their Russian fans, even making a few Russia-themed songs like "Kalinka" and "Whistling Dave," which both sample Russian folk songs.
Going out on a limb, we can blame Soviet censorship for this. Russians couldn't legally get their hands on some electronic music until the 90s, so when they finally did, they wanted no frills – just the most pounding, ear-wrecking, fist-pumping insanity they could find.
While we're at it, could we possibly give Scooter an audacious accreditation for the birth of hard bass?
2. Somerset Maugham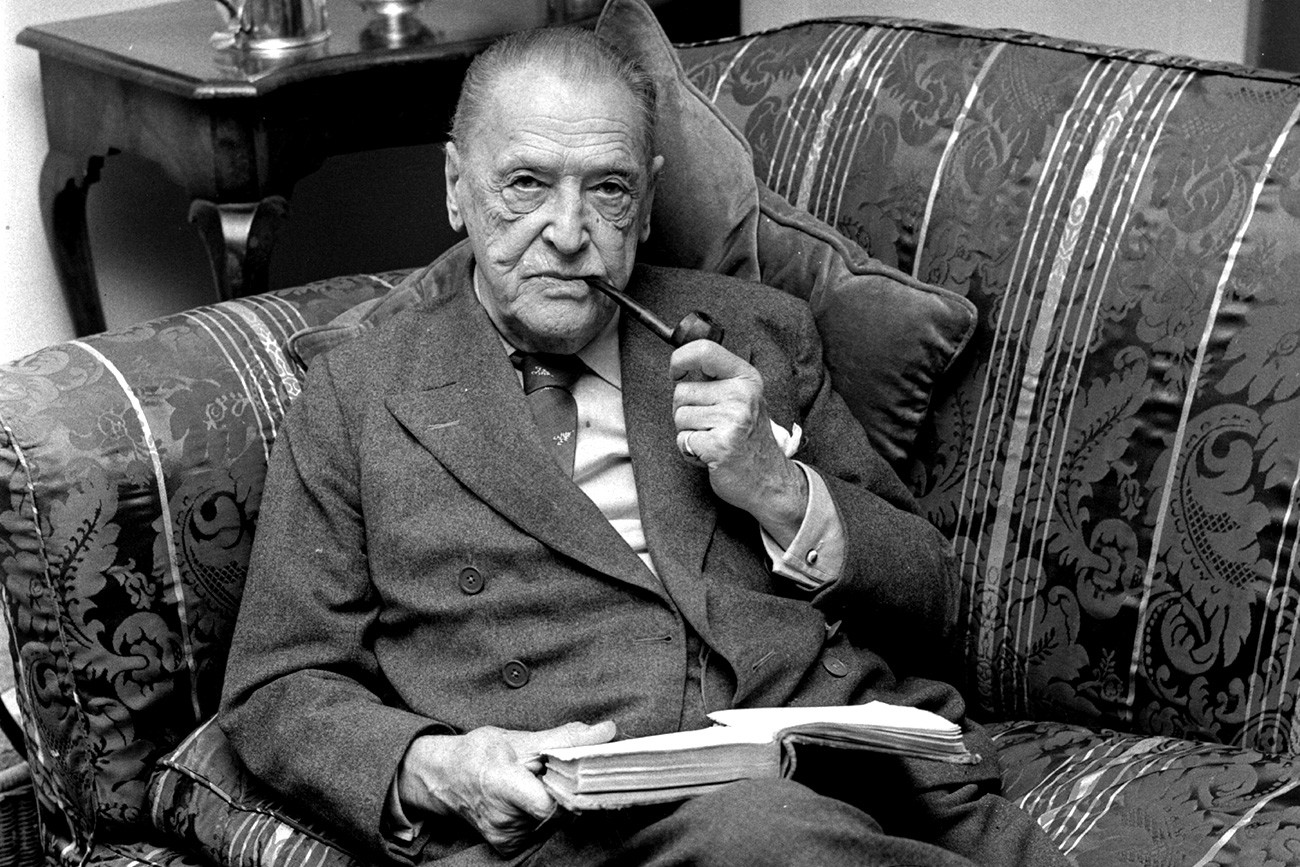 Somerset Maugham
Getty Images
English writer and dramatist, popular in Britain during the interwar years.
How big is he in Russia?
Almost no foreign writer is bigger than Maugham over here. BBC journalist Howard Amos explained that, "Maugham was very popular in his lifetime, but in modern Britain, he is not in fashion and is rarely mentioned." On the other hand, most Russians have read at least one of Maugham's books in their lifetimes, and often mention him in the same breath as Dickens, Shakespeare, or Chaucer. His books can be seen being read in almost any Russian café, or on any Moscow metro carriage.
Why?
One explanation for Maugham's popularity in Russia is that he was big in Soviet times. It's hard to believe, given that he worked as an anti-Bolshevik spy during the First World War and may have even been sent to kill Lenin, but it's said that censors admired his anti-imperialist stance and saw his prose as relatively harmless. His book "The Theatre" was dramatized for film in the USSR in 1978, and was an instant hit.
He's also a very light read for Russians: Whereas Shakespearean language can be hard to grasp and Dickensian humor is often badly translated into Russian, Maugham gives readers a deep, romantic image of Victorian Britain in relatively straightforward prose.
3. Depeche Mode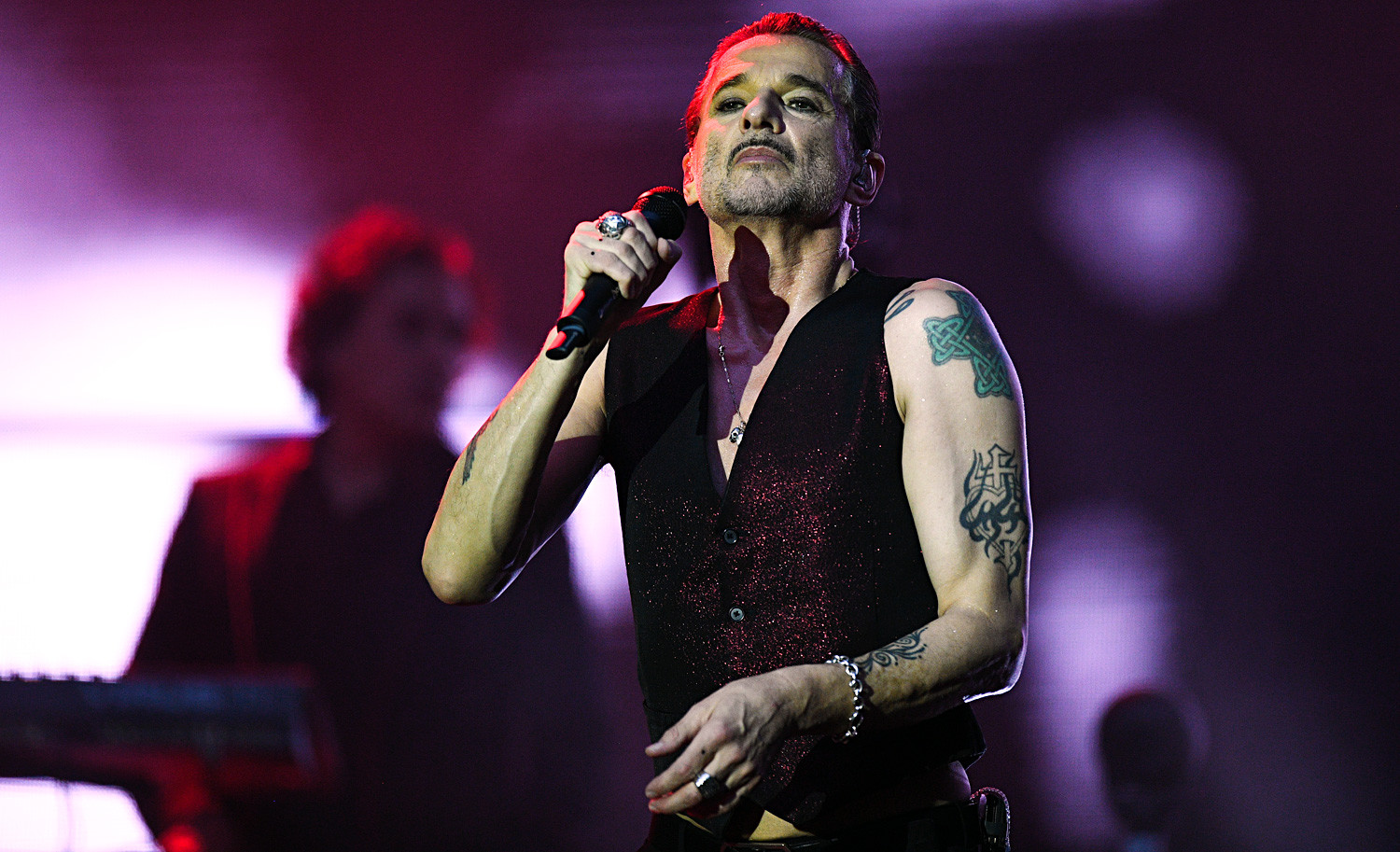 Depeche Mode vocalist Dave Gahan performs live at the Otkrytiye Arena stadium in Moscow as part of the band's Global Spirit Tour.
Vladimir Astapkovich/Sputnik
Legendary new wave synth-pop band from Basildon, England, and the living epitome of the 80s. Arguably the only people on this list with an actual remaining fanbase in the West.
How big are they in Russia?
The Russian cult of Depeche Mode is at almost creepy levels of obsessiveness. The 2006 documentary Our Hobby is Depeche Mode shows how the group's Russian superfans have kept photos, videos, and various relics from concerts better than in any other country, and how Depeche Mode-themed house parties were the place to be in Russia in the late 80s and early 90s. The subculture is also famous for celebrating "Dave Day" (lead singer Dave Gahan's birthday) every May 9 while the rest of Russia celebrates Victory Day, and also for organizing public brawls with Duran Duran fans. Incredibly, there is even a Depeche Mode bar in St. Petersburg.
Why?
Melancholy synths, nonconformism, jeans – essentially everything the perestroika generation felt it was denied.
The raw, dreamy darkness of electronic music in Margaret Thatcher's Britain resonated perfectly well with the Soviet teenagers who managed to get their hands on a Depeche Mode LP in the 80s, and the fact that their CD's were banned only added to the appeal.
4. Onyx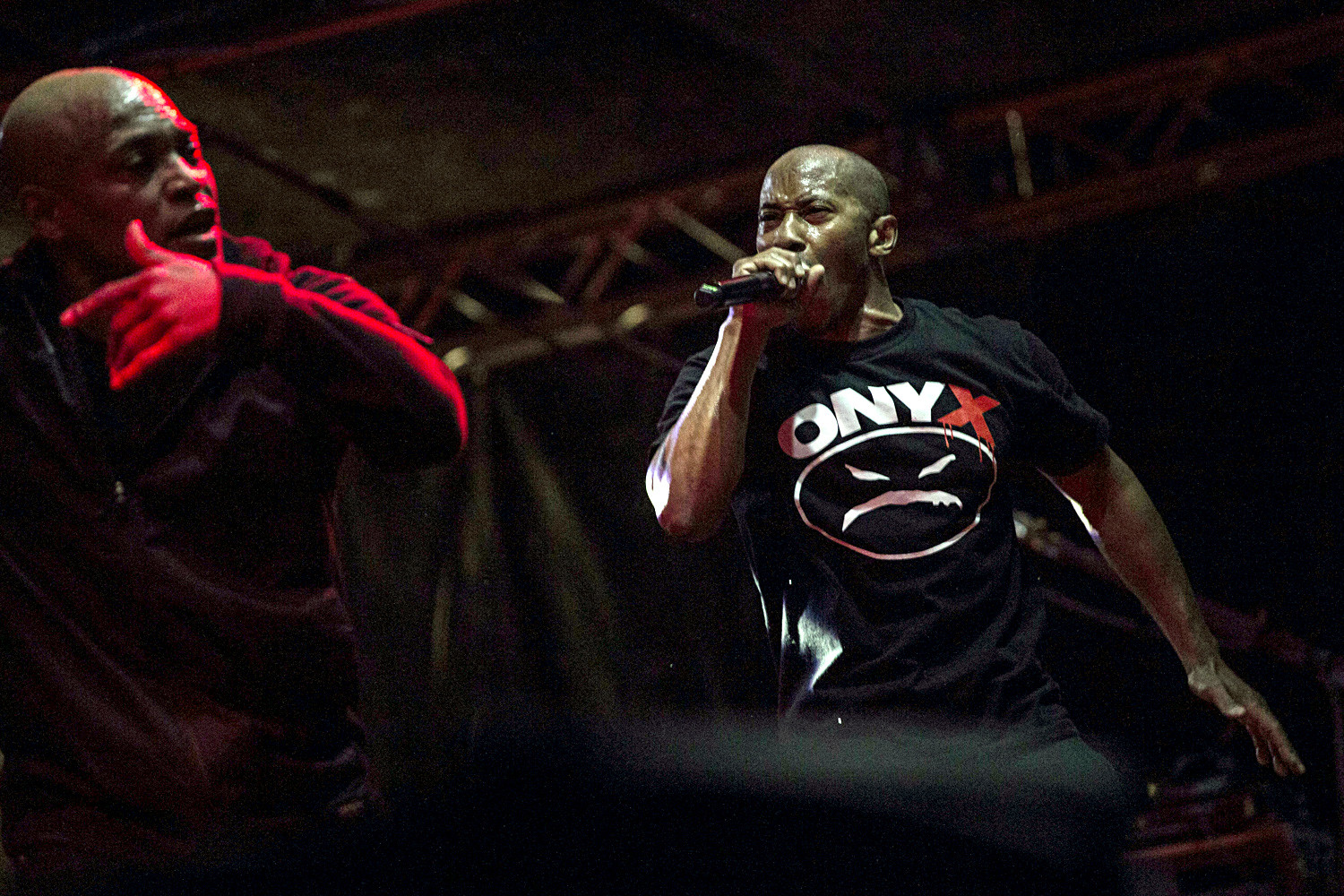 Onyx hip-hop band during Warsaw Challenge festival in Warsaw on May 15, 2017.
ZUMA Press/Global Look Press
Gangster rap group from Queens, New York. They had their heyday in the 90's, and to be fair, worked with some big names like Raekwon, Big Pun, and Method Man. But let's be honest here: Even if you have heard of them, they're nowhere near your top five rap names.
How big are they in Russia?
Onyx are the absolute rap gods over here. It's almost as though someone booked Wu-Tang for a concert, these guys turned up, and all of Russia collectively agreed to pretend it was part of the plan. At least their tunes are half-decent.
The remaining group members, Fredro Starr and Sticky Fingaz, now spend much of the year in Samara (1000km southeast of Moscow), where they run their Mad Money Movement record label, manage their clothing line, and have toured over 100 Russian cities. In the words of Fredro and Sticky themselves, they have become "black Russians".
Why?
It's a cult thing, but not a complete phenomenon. It's quite common for floundering American rappers to look for that sweet, sweet feature money abroad: Onyx just so happened to find it through Russian rappers like Rem Digga, N'PANS, and Ligalize.
After getting the Russian audience's attention, the group's all-black clothes and angry aesthetic caught on. Ever since, they've been filming videos in Samara to target the Russian audience and cash in on that run-down post-Soviet aesthetic, just like this one:
5. Natalia Oreiro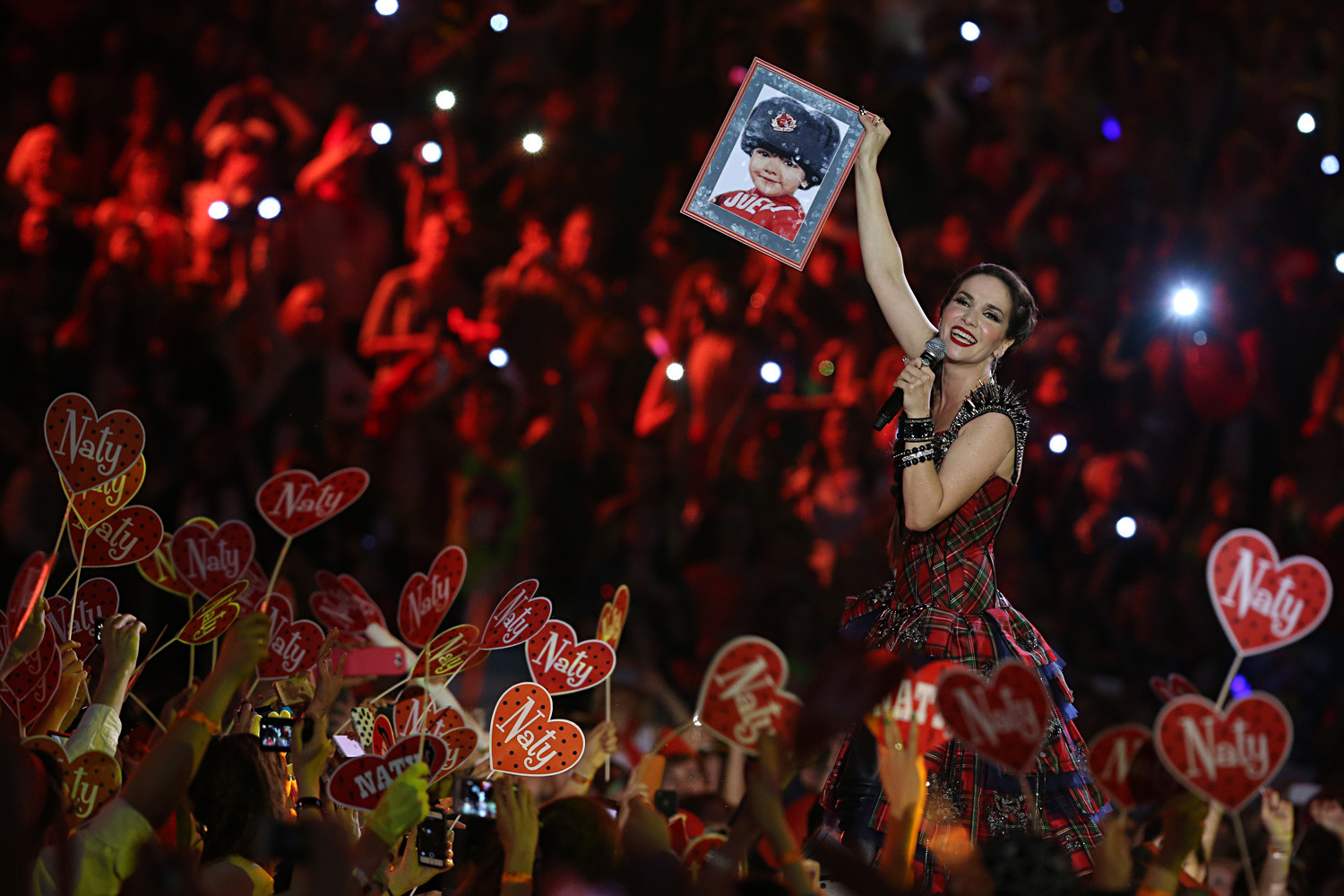 Natalia Oreiro at the "90s Superdisco" concert, Olympic Stadium. Moscow.
Вячеслав Прокофьев/TASS
Half-Argentine, half-Uruguayan singer and telenovela actress. Basically the Latina Kylie Minogue.
How big is she in Russia?
Oreiro is practically an honorary Russian at this stage: The 40-year-old has been coming to Russia since she was 23, and gets mobbed by crowds of doting women everywhere she goes. The 2016 documentary Nasha Natasha ("Our Natasha") portrays Oreiro's recent 16-city Russian tour and special connection with her Russian fanbase. She was also chosen to perform the official World Cup 2018 song:
A recent ESPN survey even determined that the actress is far more recognizable to Russians than her compatriot Lionel Messi, the world's best footballer. Says it all, really.
Why?
It all dates back to the 90s, when almost out of nowhere, Russia fell head over heels for telenovela. Some say Russian women relate to Latina expressiveness, and it's also thought that the "knight in shining armor" aspect provided great escapism for a generation of Russian women going through extreme economic hardships.
Of all the telenovela actresses beloved by Russians, Natalia Oreiro came out on top. Her shows Muñeca Brava and Ricos y Famosos will forever be timeless symbols of 90s Russia.
If using any of Russia Beyond's content, partly or in full, always provide an active hyperlink to the original material.