10 Russian wooden toys that adults could love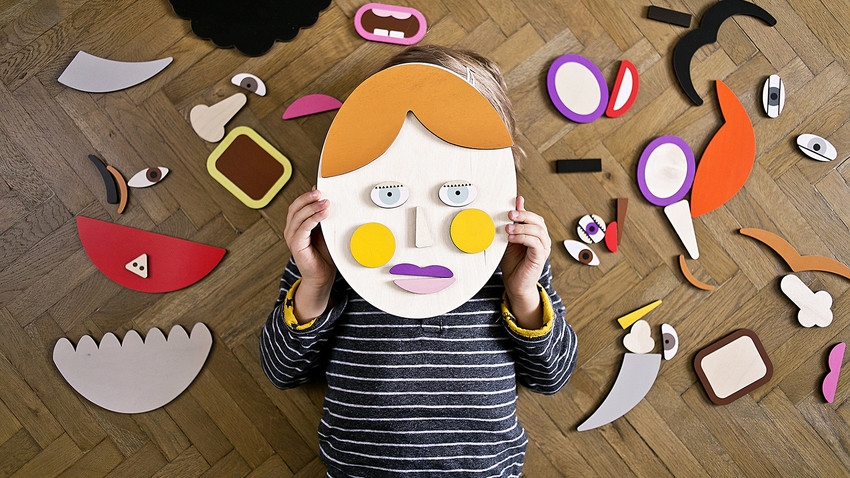 Designer wooden toys from studios across the country.
1. Young lady with bright thoughts
This young lady is a wooden Christmas tree toy made by the Grgrrgrrr family studio based in the Siberian city of Tomsk. Painted by hand and retro in style, the small figure is reminiscent of pre-revolutionary Christmas decorations.
2. Canine family
The Mikheyev family studio from Smolensk makes toys only from precious wood using flaxseed oil. This set of dogs consists of four figurines, and every bend and indentation is made so they can be arranged in a variety of ways. According to the manufacturers, the toys can even be nibbled!
3. Rainbow gnomes
These gnomes are made by the Moscow-based Raduga grёz family studio. Its founders are sure that a single wooden toy is better than a dozen plastic ones! The studio's bestseller is a team of rainbow gnomes. There are 12 of them, like months in a year. The facial features of the gnomes are only slightly outlined, which is deliberate: you can decide for yourself whether the gnome is sad, happy, bored, or smiling. An important detail is that the gnomes are hatless.
4. 'Make a Portrait' kit
The design approach of Moscow's Shusha studio is rooted in the traditions of Russian art in the late 19th–early 20th century. All its toys are intentionally minimalistic, an allusion to the figurative language of Russian avant-garde images. The concept has already found favor with children and adults in Russia, the US, Europe, Japan, Korea, and China.
The "Make a Portrait" kit lets you create faces with a range of emotions, ages, and nationalities.
5. Eskimo family
Another hit from the Mikheyev studio is the charming family of Eskimos, a group of people who today inhabit Alaska, northern Canada, Greenland, and the Magadan region of Russia. The minimalist design is no accident: moderation and simplicity are the hallmarks of the lifestyle of these northern inhabitants.
6. Turnip
"Turnip" is one of the most popular Russian folk tales that every child knows by heart. Not surprisingly, this magnetic turnip from the Skazki Dereva (Tales of the Wood) studio in Yaroslavl is a big hit. The toys are cut from a single piece of wood, and all the figures are hand-painted. The kit includes a booklet with illustrations in Russian, English, German, and French.
7. Edible-Inedible
"Edible-Inedible" is the name of a popular game in Russia, and this is its wooden incarnation. Using wooden pieces, a clever chef helps children figure out which foods are edible and which are not. He tastes numerous delicacies, but does not eat anything inedible (the "inedible" pieces do not fit into the chef's mouth).
8. 'Baby Elephant' rattle
Wooden toys made by the Bukashka factory have to be approved by a children's focus group before going on sale. Production began quite recently, in 2017, but the factory team has already made six types of toys, including educational ones with parts threaded onto laces, rattles, and other delights.
9. Unicorn with gnome
This toy was created for anyone who believes in fairy tales, regardless of age. Each unicorn comes with its own gnome rider. All unicorns are made of natural lime wood.
10. Yoke with buckets
The Teplota (Heat) family studio from Ryazan makes toy crockery, doll houses, mosaics, animal figurines, pyramids, and even frames for mirrors and lamps. The creators adhere to the principle of not dyeing or painting their products, and make everything only by hand. Their hope is that their toys (such as the yoke with buckets) will be passed down from one generation to the next.
Read more: Dymka: The secrets of making a medieval North Russian toy
If using any of Russia Beyond's content, partly or in full, always provide an active hyperlink to the original material.