Fifteen years ago bread figures, which now occupy a central place in the works of Andrey Kuzkin, held no interest for the artist. He considered anthropocentrism (the placing of humankind at the center of culture) to be erroneous.
He started out with abstract landscapes, using gouache on paper to paint only two subjects: heaven and Earth. Later, his stepfather, the artist Evgeny Gor, advised him to switch to more substantial materials, giving rise to various three-dimensional conceptual installations. He began to depict earth with the help of cement, sand and clay, using molten lead and aluminum to visualize the oceans and sky, respectively. "For organic matter and grass, I took real straw and soaked it in PVA adhesive. It was such a naive primitive alchemy, recalling the works of Anselm Kiefer, Antoni Tapies or Papuan art, as one of my village neighbors said," the artist told Russia Beyond.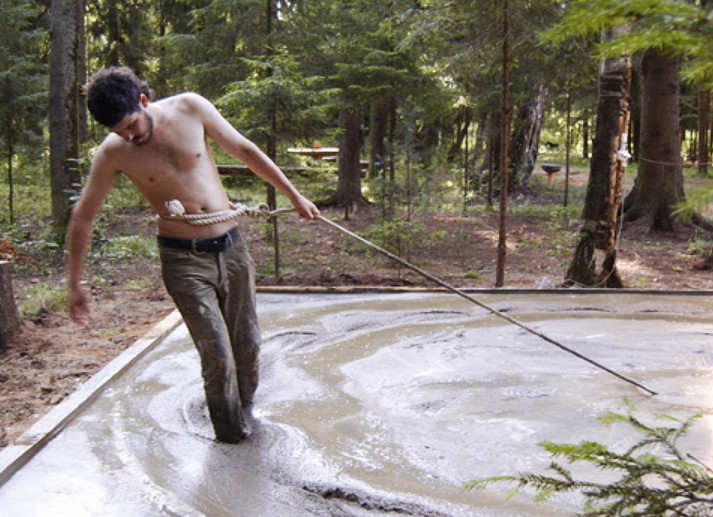 At the same time, Andrey became fascinated with performance art. The art community remembered well his sensational first experiment in this genre at the Moscow International Biennale for Young Art in 2008. Having tied himself with a rope to the center of a pool filled with liquid concrete, he walked circlewise until no longer able to wade through the solidifying mass.
From gouache and cement to bread
His exhibitions were followed by biennales and prizes, but Andrei decided that his sculptural world needed to be peopled. The search commenced for a suitable material, and bread suggested itself as both the most appropriate and atypical. In doing so, he touched upon several cultural codes at once, as he came to realize later.
"On the one hand, there is the Christian symbolism (bread is the symbol of the body of Christ), as well as the symbol of sacrifice dating back to pagan times (the tradition in Slavic and other cultures of greeting visitors with bread and salt). On the other, there is the Russian prison tradition of making things out of bread. All this merged and coalesced in my head into such a powerful ball of energy," Andrei explains.
In Russia, bread is also a symbol of fullness and satiety, a very intelligible "material" for Russian folk that can be used to express human commonalities: "Everyone has a body, frail and perishable. Likewise, bread is not an eternal material—it is not bronze, it decays."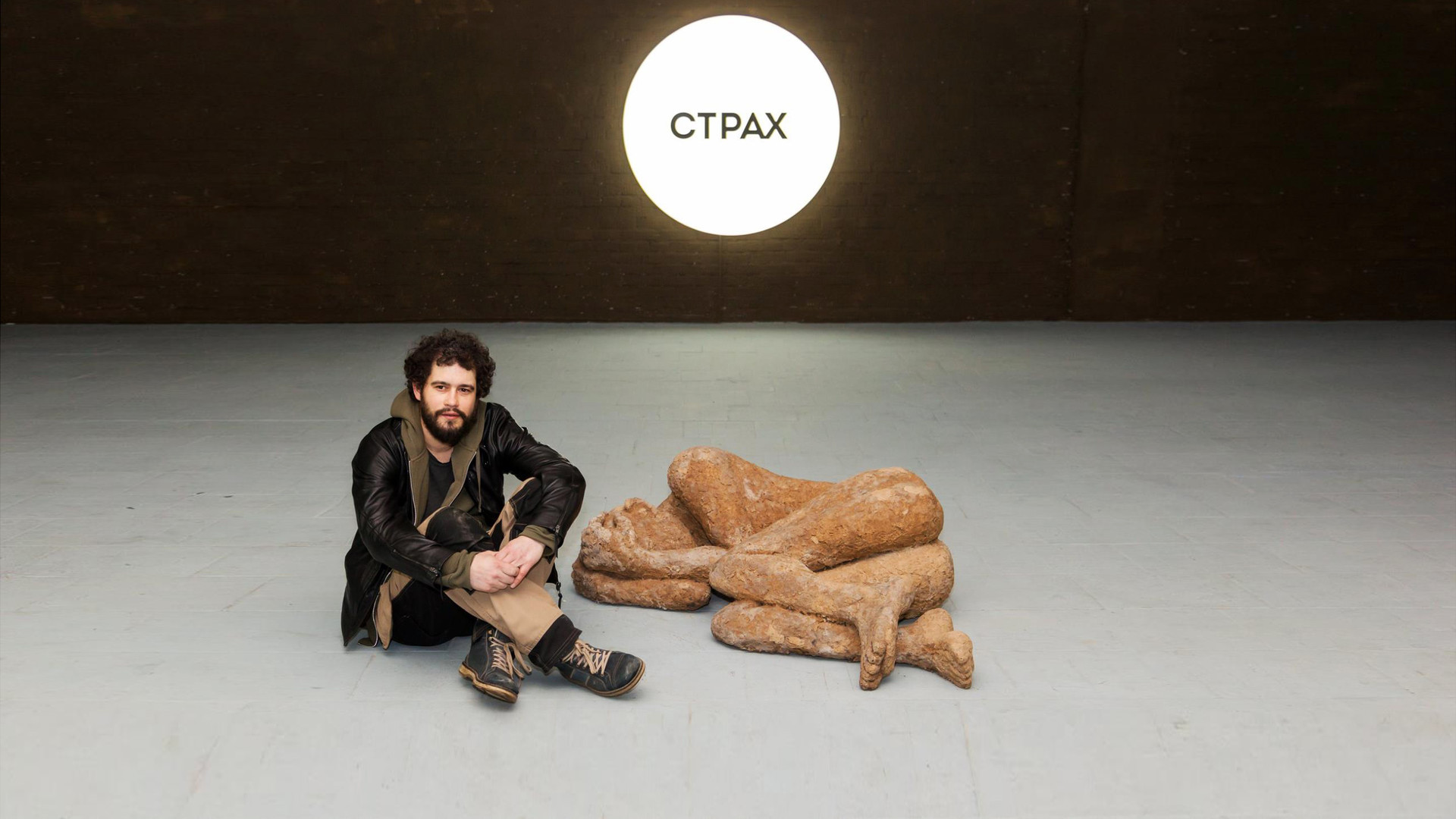 In 2010, Kuzkin held a solo exhibition at the Stella Art Foundation entitled "Levitation Heroes." There, he premiered his bread figures—three of them, huge and naked, in postures indicating that earthly gravitational attraction is nothing but torture.
A year later, the figures were exhibited in Venice, but the artist was bitterly disappointed. No one got it, it seemed to him.
"All this symbolism I mentioned had no resonance over there. It is primarily a Russian theme, with this innate complex of sacrifice... Endless endurance, disrespect for the individual personality, cruelty and sentimentality all rolled into one... And for them, bread doesn't have such a symbolic connotation... It's just food," opines Andrei.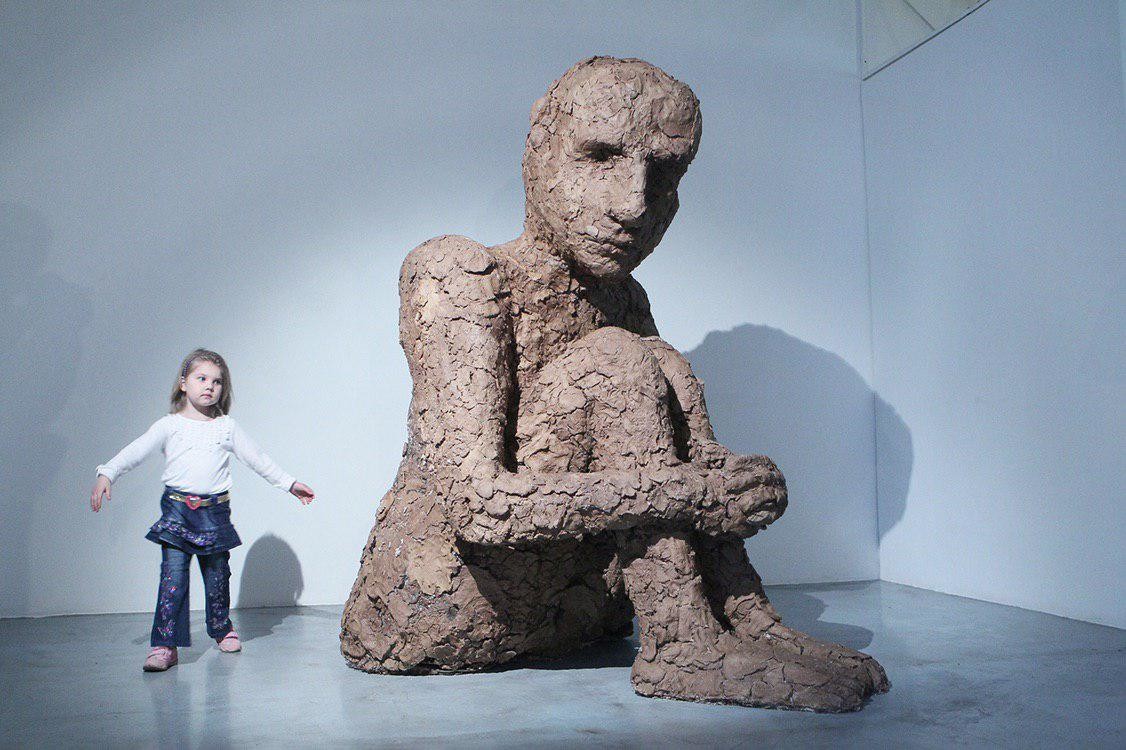 Levitation Heroes
Alexey Kudenko/Sputnik
After that, the artist decided to reach out to the people. He made a large batch of small figures and put them on sale in an underground walkway near his workshop on Khlebozavodsky [literally translated as 'bread factory'] Lane in Moscow. "Funny, isn't it? I only sold one figure—to a boy of about eight for five rubles. After more than two hours, the police told me to pack up."
This "performance" was filmed on video and shown at the next Venice Biennale. Andrei feels that it was more comprehensible for foreigners. This time there was a context: "Lots of 30-something drug addicts on crutches, swollen-faced babushkas, and other simple folks from my region in southern Moscow... and not just bread figures."
A year later, the artist "reached out" again, sculpting little figures for a whole week with inmates at the Bely Lebed prison in Krasnoyarsk. The project resulted in the shooting of a film full of dialogues between Kuzkin and the philosophical jailbirds.
They're multiplying!
Andrei's tenure at the art-residence of the Fabrika creative cluster in Moscow, where he has spent the last year, is now drawing to a close. Here, his little figures evolved, becoming "smaller, more numerous and sadder." 1,104 human figures 10-15 cm high appeared in his workshop, which will form part of a major installation called "Supplicants." He plans to seat his figures inside cement boxes—440 cm high and 360 cm long and wide, and to exhibit them in one of Moscow's art galleries (he doesn't know yet which one).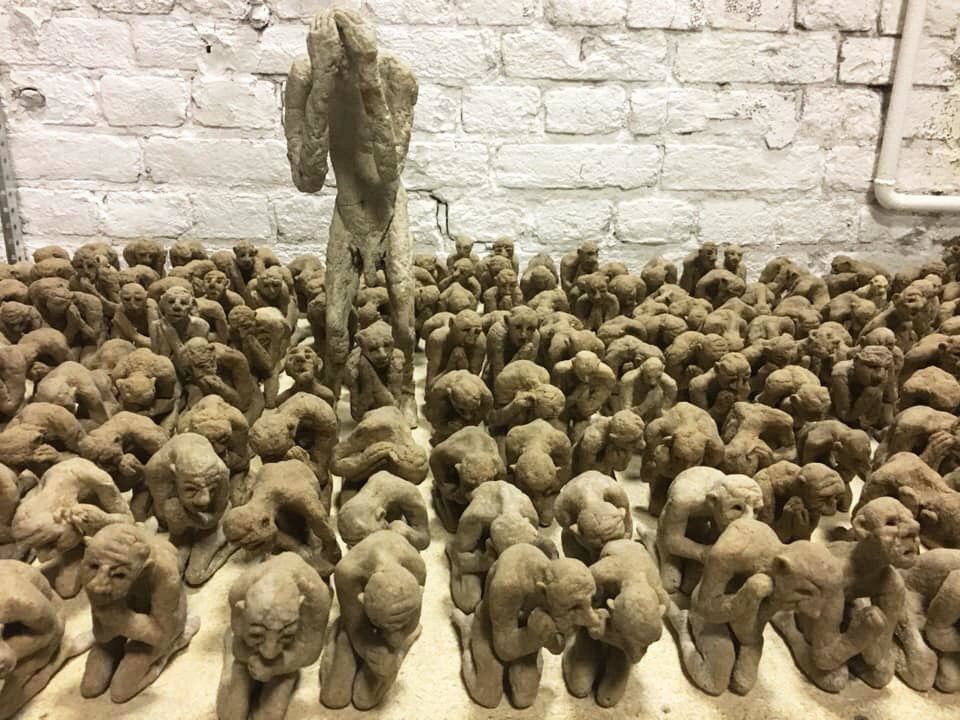 Oleg Krasnov
"More broadly, I'd like to put all my sculptures together and create a big 'bread' exhibition. I don't know why, but it seems like it's important not only for me..."
Read more: Overcoat man, or how one artist became a successful art dealer without a gallery
If using any of Russia Beyond's content, partly or in full, always provide an active hyperlink to the original material.