This 'Capybara' viral track was made by a Russian student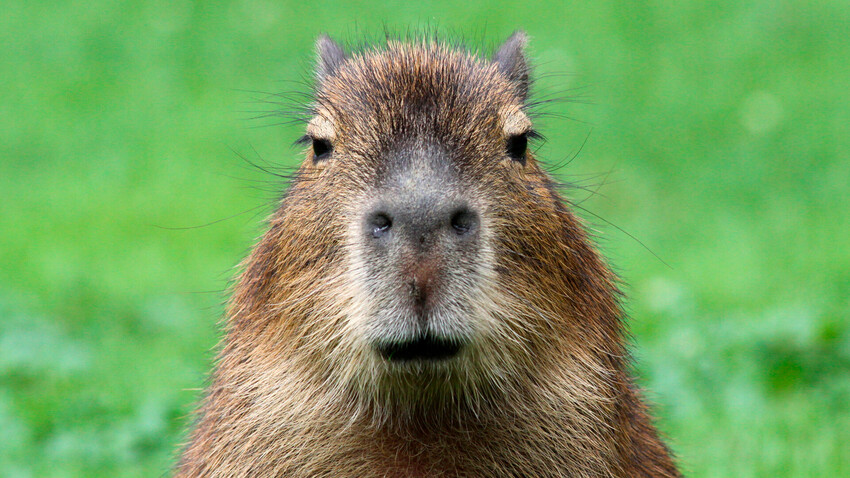 That's one hell of an addictive funny song about the serene rodent – just wait till you press 'play.' BREAKING! The author of the viral hit just released a PHONK remix, see inside!
Currently, the original video with the song, uploaded on January 25, has over 3 million views. The song itself went incredibly viral on TikTok – there is even a place called 'CapybaraTok', where users share their texts to the backdrop of the song. There are more than 500 thousand TikToks made to this song, over 2 million plays of the song on Spotify, and innumerable remixes, references and remakes.
On music services, the song is in the top 200 in 28 countries, in eight of them it's in the top 20, with Thailand making the top playbacks. Now, even Kim Kardashian's little daughter North is singing it while making homemade pasta.
Like most viral tracks, this one was also created by chance.
"I remember well that it was almost six in the morning and I couldn't sleep," Alexey Pluzhnikov, the 22-year-old producer from Moscow, told Metro Moscow. "Not knowing what to do, I decided to sit down at the computer – and the idea of the track came instantly. On the game project in which I work, we just introduced a capybara character. I bought a suitable melody online from a beatmaker and the words were pure improvisation. In the end, it took only half an hour to record."
The rap verse in the song goes:
This lil' beast is real cool,
This is, bro, a capybara boy.
He's running around looking like he's dumb,
But he's a real capybara boy.
Alexey uploaded the track and forgot about it, but it suddenly went viral. Pluzhnikov didn't consider becoming a full-time musician before, but now he does. He says he already has a contract offer from a major label, undisclosed, and he is going to sign with them.
BREAKING: Alexey just dropped a phonk remix of his track!
If using any of Russia Beyond's content, partly or in full, always provide an active hyperlink to the original material.