1. Ivan Valberkh (1766-1819)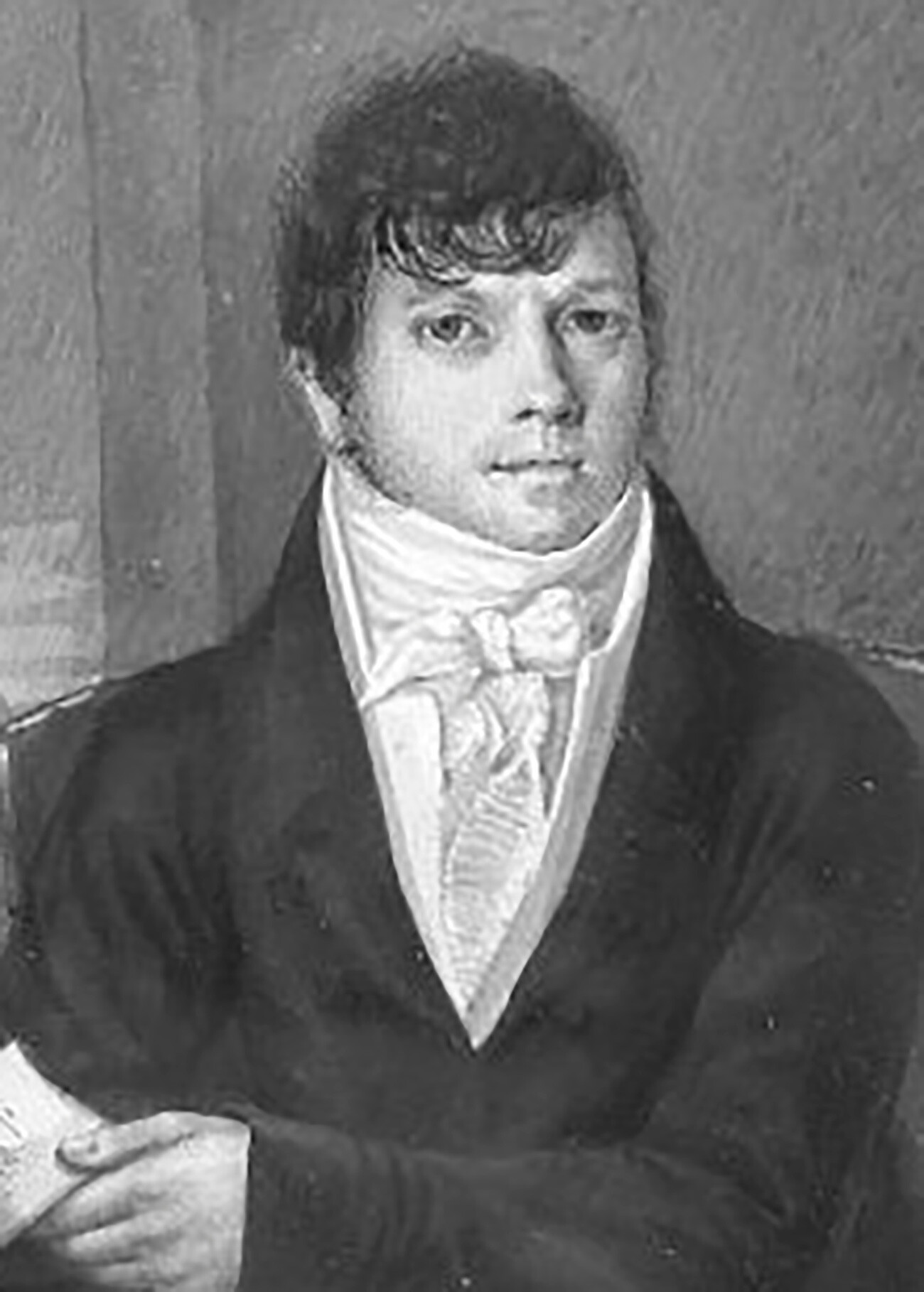 We don't know what his ballets looked like and we know very little about Valberkh, despite the fact that he was one of very few people to leave an epistolary legacy. It's believed that his great-grandfather was a Swede in the army of King Charles XII captured during one of the Russian campaigns and then remained in the country; while the father of the future ballet master served as a humble theater tailor.
Only a foreigner could gain a foothold in the Russian ballet during the first decades of its existence. So, Ivan Lesogorov had to go back to his roots and resurrect the name of his ancestors - Valberkh. After that, this favorite pupil of Gasparo Angiolini and Giuseppe Canziani — both famous Italians invited by Catherine the Great — was accepted into the Imperial Ballet troupe in a senior position from the start. About 10 years later, he became the first Russian to be entrusted with staging ballets.
The titles of his productions mostly repeat the European repertoire - The Count Castelli, or A Murderous Brother, Cendrillon (Cinderella) and Orpheus and Eurydice. He was the first to attempt to create a ballet on a contemporary theme (The New Werther) and the first to bring the characters of Romeo and Juliet to the stage.
2. Charles Didelot (1767-1837)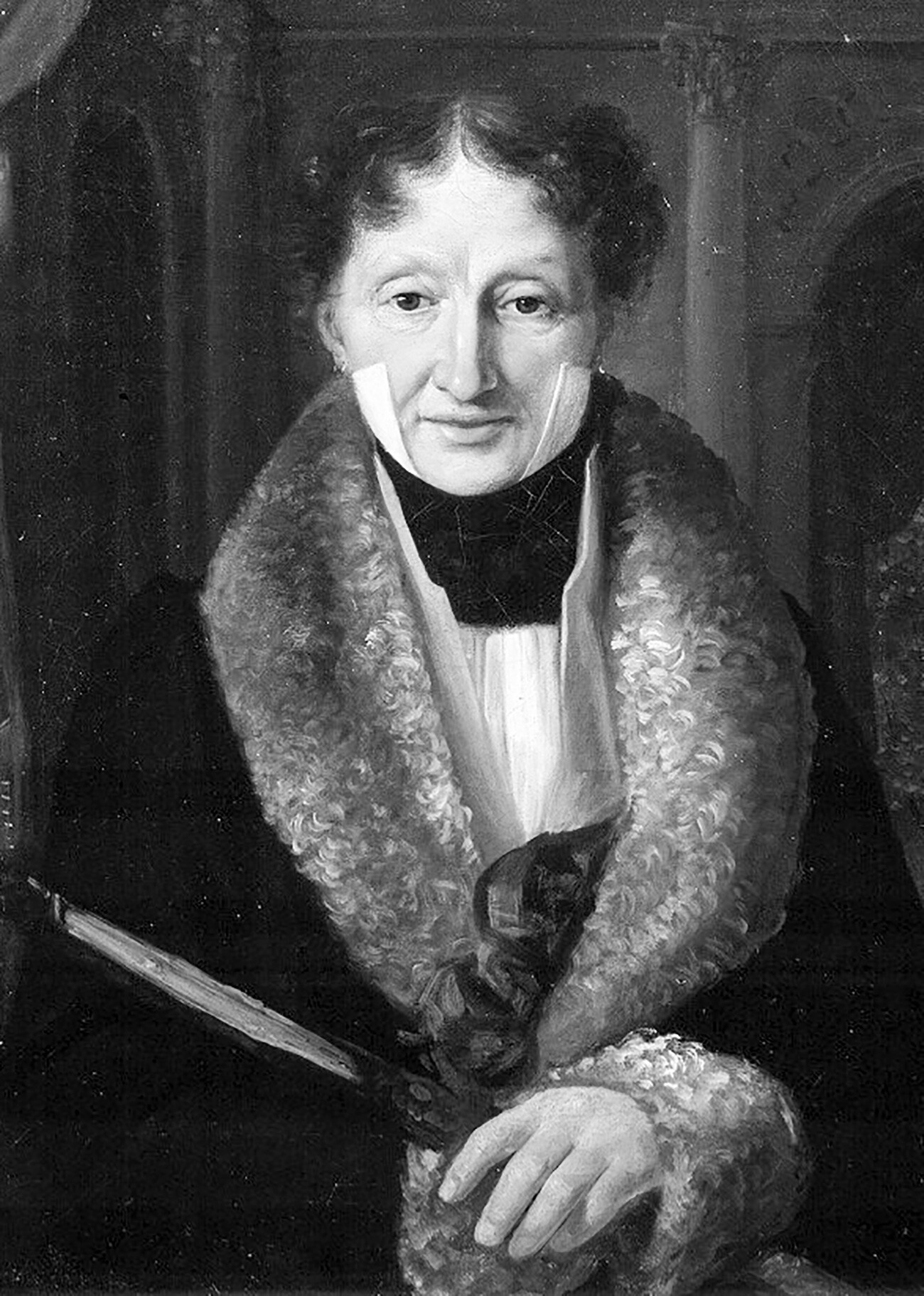 Public domain
Paradoxically, Valberkh spent almost his entire life in the shadow of Didelot, a Swedish immigrant who became a dominant influence in Russia, as evidenced by lines in Alexander Pushkin's Eugene Onegin. A favorite of the King of Sweden, Gustav II, who discerned talent in him when he was a little boy, he was sent by the King to Paris for training. After that, Didelot wandered from country to country for decades. He fled the French Revolution to London, where the premiere of his legendary Flore et Zéphire (Flora and Zephyr) took place, and then, at the height of his success, he moved to St. Petersburg. While he no longer danced there, the Empress Dowager Maria Feodorovna took a liking to his ballets. He was one of the first to recognize Pushkin's talent and brought his Ruslan and Lyudmila and The Prisoner of the Caucasus to the ballet stage soon after their publication.
3. Marius Petipa (1818-1910)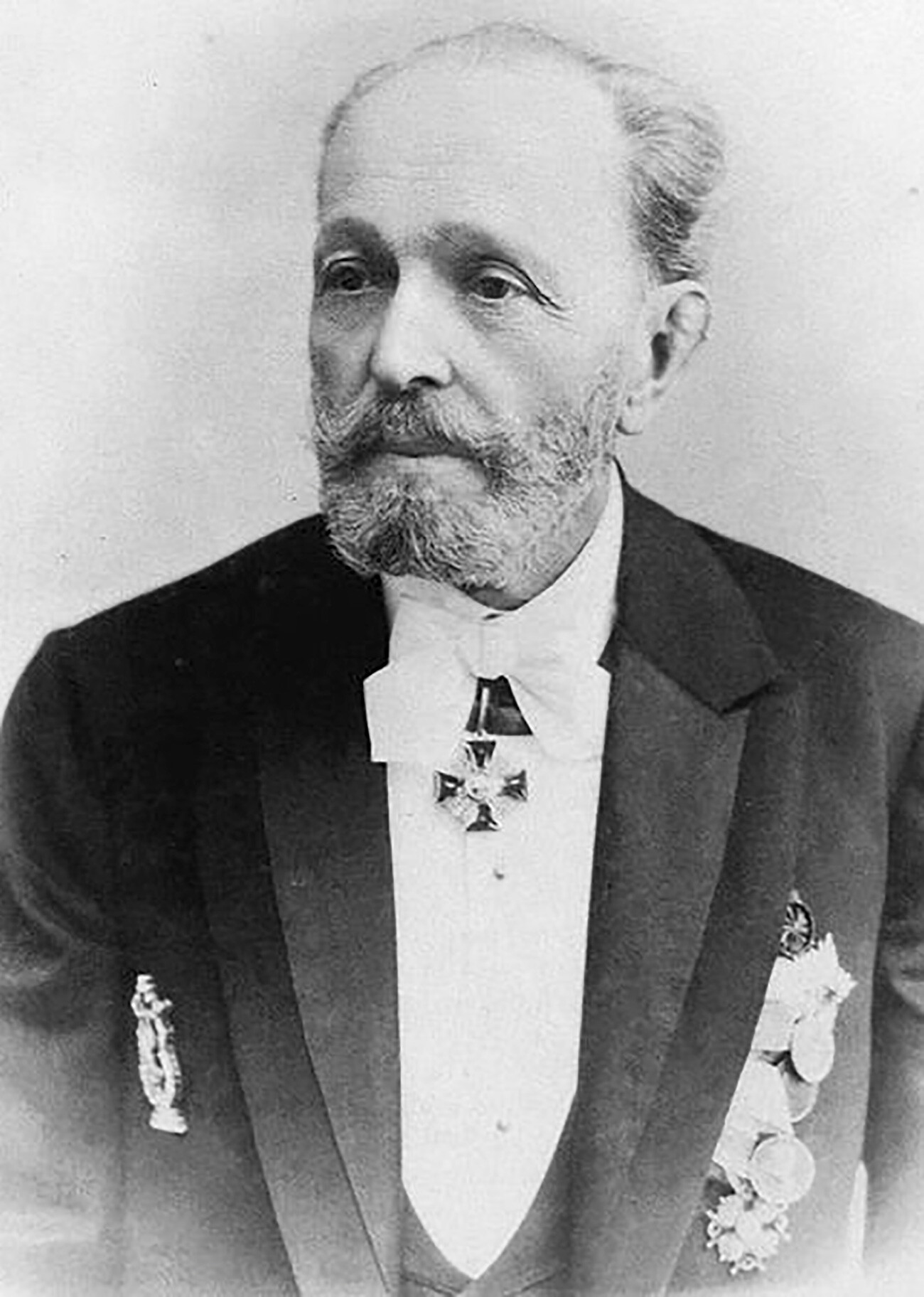 Public domain
Petipa was a Russified Frenchman who wasn't able to master the Russian language until near the end of his life. Still, he was fond of jokes about this and did not mind being called Marius Ivanovich. He devoted 57 years of his life to Russian ballet, opportunistically turning up in St. Petersburg in place of his famous brother. As a result, almost all the ballets in the world known under the general term "classical" were his creations: Among them are Swan Lake (created together with Lev Ivanov), La Bayadère, The Sleeping Beauty, Le Corsaire, Raymonda and many others. Petipa masterfully synthesized the achievements and innovations of his predecessors and created the grand academic ballet form. As ballet in Europe went into decline, Petipa forged in Russia a dance company that became the ideal instrument for performing his complex ballets.
Read more: How Marius Petipa made Russian ballet the best in the world
4. Lev Ivanov (1834-1901)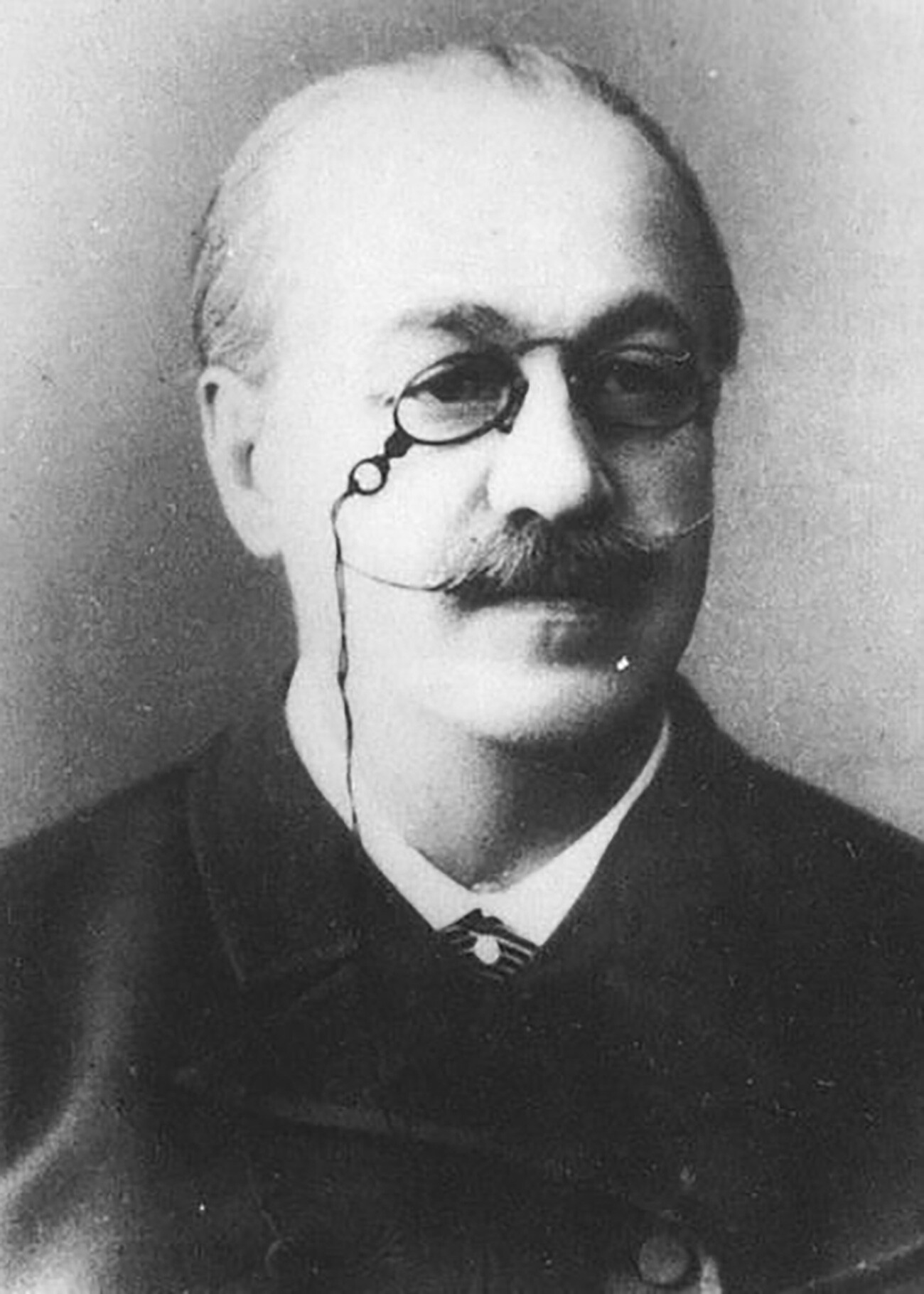 Public domain
The diffident Lev Ivanov was number two throughout his life. Initially, he was the second dancer in the Imperial Ballet troupe. And he did not have a chance of becoming the first ballet master. Petipa, who held the post, was not just a great professional but also a consummate courtier. It seems that Ivanov did not have the ambition to be first. He meekly toiled away at his job doing the menial work for Petipa. But when the opportunity arose, he responded with a masterpiece. And whereas Petipa had to make a supreme effort to adapt his gifts to the music of Tchaikovsky — the favorite composer of the reigning Tsar, Alexander III -- Ivanov was in his element. Regarded as too complex for ballet, Ivanov found the music inspiring. He managed to find such ideal correspondence between music and dance movements that they eventually developed into the formulas of classical ballet. Although neither his staging of The Nutcracker nor his Polovtsian Dances from Borodin's opera Prince Igor have come down to us, nothing in history can replace Ivanov's "white acts" from Swan Lake with their dancing lines of swans, the Dance of the Little Swans or Odette's adagio with Prince Siegfried.
5. Alexander Gorsky (1871-1924)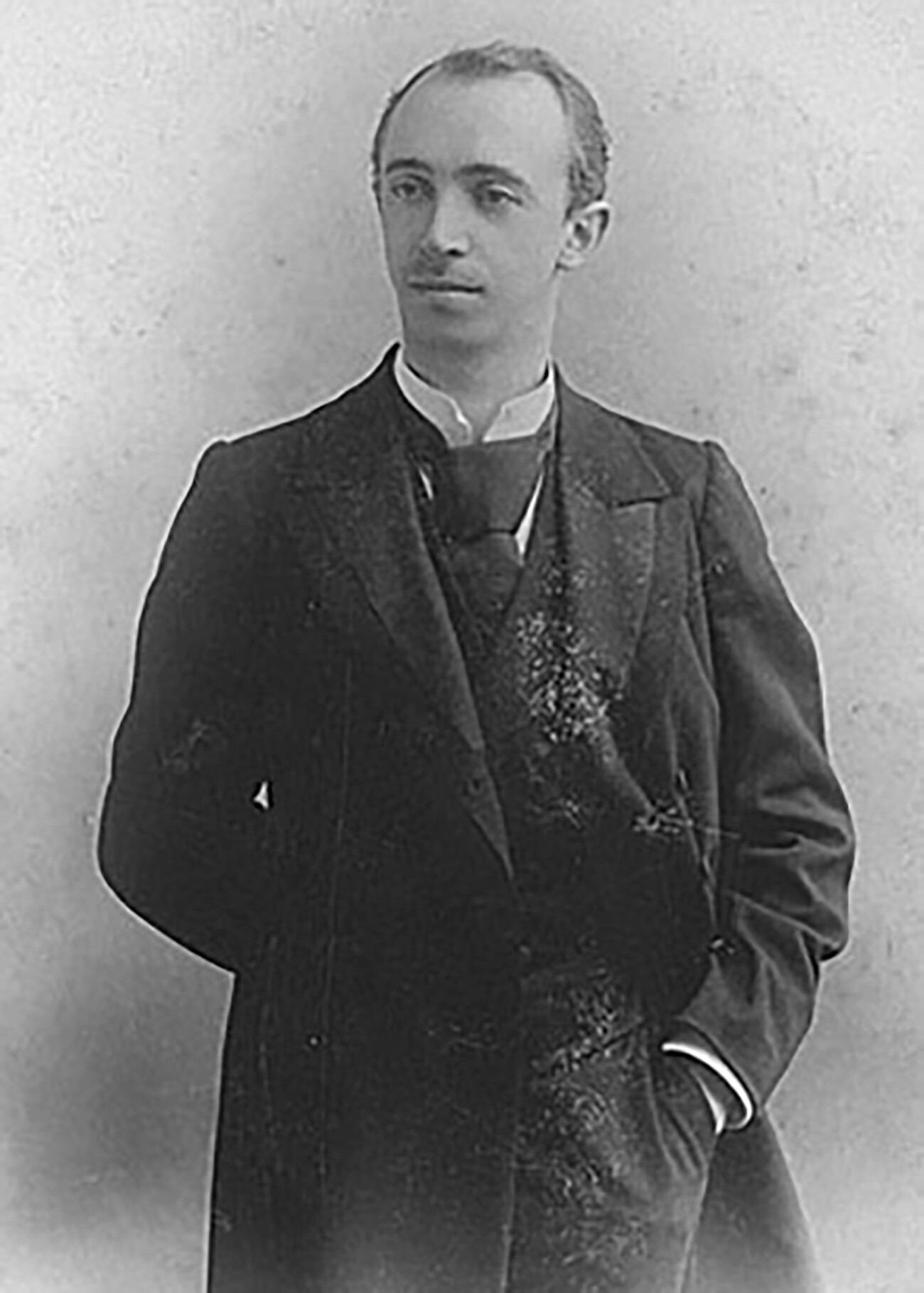 Public domain
"Decadence and ignorance on a flagship stage," was the title of a review in a leading newspaper of the premiere of his Don Quixote at the Bolshoi Theater. Who could have known that the very same Don Quixote would immortalize Gorsky's name, and that this version, albeit in edited form, would be staged in Australia and in small-town America?
Starting out as a favorite and assistant of Petipa, Gorsky became managerof the Bolshoi Theater Ballet in Moscow at the age of 30. He sensed the need for urgent reforms in the manner in which ballet was performed. At the time, even the appearance of a dancer with her back to the audience seemed to spell the downfall of academicism. In spite of Petipa's maledictions, he reworked the latter's landmark ballets - Swan Lake, The Pharaoh's Daughter and Raymonda. Like every pioneer, he was poorly understood by both colleagues and even collaborators. Gorsky was in charge of the Bolshoi Ballet for almost a quarter of a century, but hardly any of his stage productions have survived.
6. Michel Fokine (1880-1942)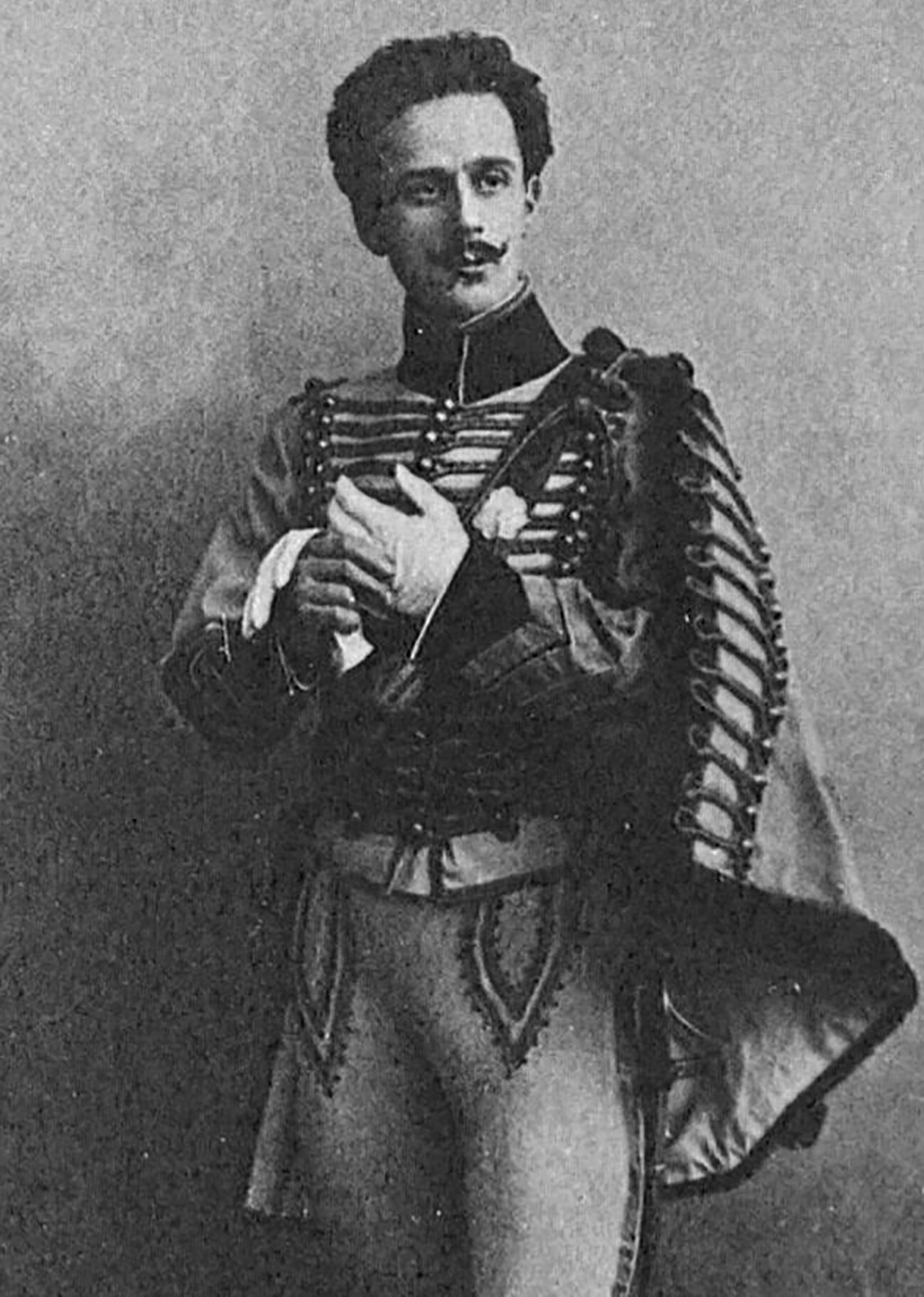 Public domain
Just after he graduated from the St. Petersburg Theater Academy, Fokine became a solo dancer and soon afterwards, a principal dancer at the Mariinsky Theater. But in 1904 the American dancer Isadora Duncan came to St. Petersburg and Fokine was left thrilled by her dancing, which upended all the rules of classical ballet. He saw his job as liberating ballet from the shackles of moribund academicism. His meeting with impresario Sergei Diaghilev proved fateful. The latter saw ballet as a universal art, a synthesis of music, art, literature and dance. Fokine became the instrument by which these ideas could be presented to the world. It was no accident that the choreographer subsequently spent many years combating the attribution of his ballets to Diaghilev. Although the latter was not capable of choreography, he was nevertheless the author of many ideas. Their collaboration was difficult and short-lived, but without each other they could not have created Petrushka, TheFirebird or Le Spectre de la Rose, not to mention the overall impact on the performing arts of the 20th century.
7. Vaslav Nijinsky (1889-1950)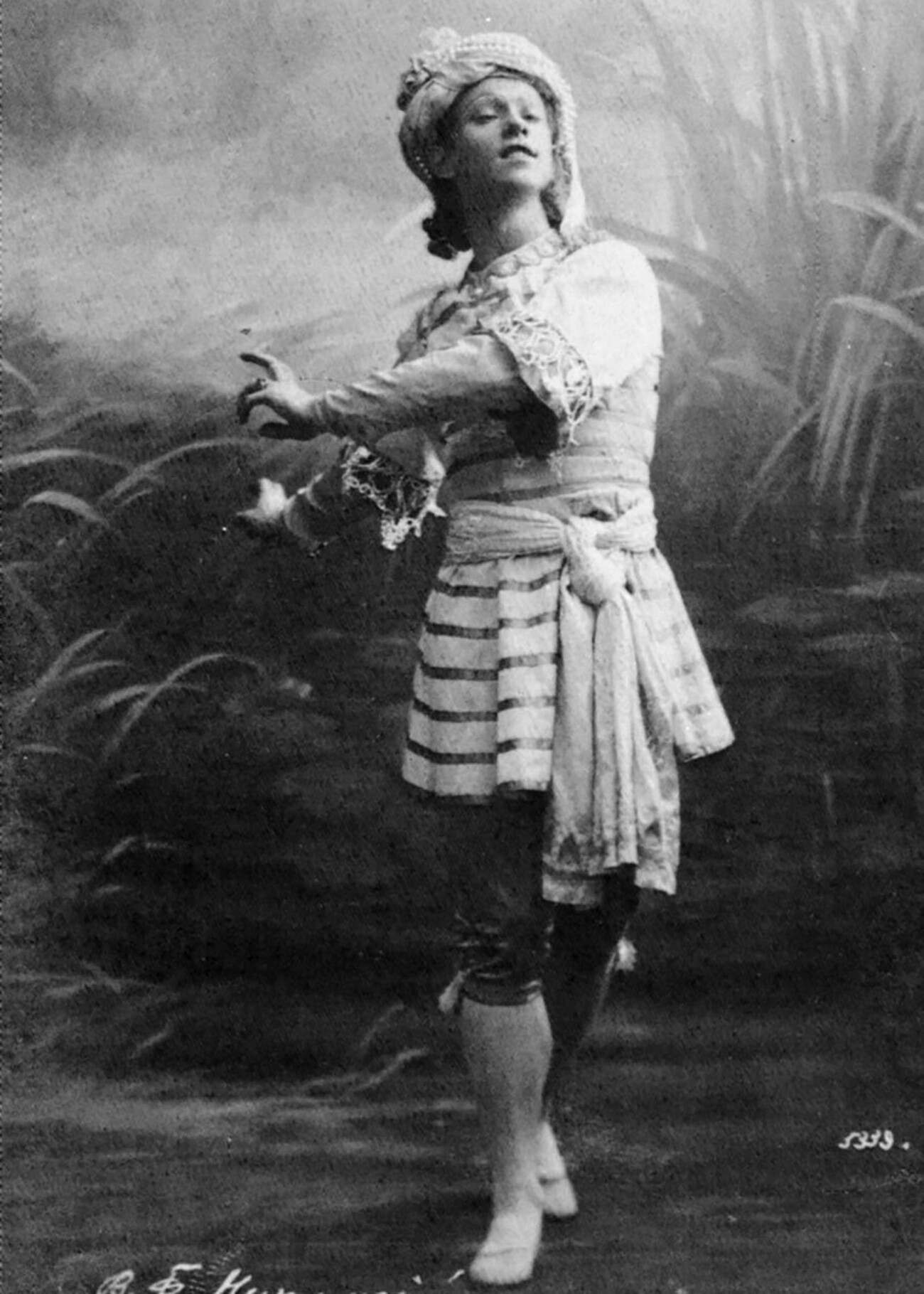 Public domain
Nijinsky's dance movements, which combined the suppleness of a dexterous animal and the polish of a principal dancer of the Imperial Ballet, captivated Proust and Rodin, Strauss and Chanel. But the naturalness that was so thrilling in his dancing intimidated and repulsed many when it came to his stagings such as L'après-midi d'un faune and The Rite of Spring. The premieres of these ballets, inspired by Diaghilev and his Ballets Russes, sparked actual fistfights among fans. Nijinsky was the first choreographer to pave the way for genuine modernism on stage. His entire career spanned just nine years, and his work as a choreographer lasted only four. But this was sufficient for him to become a leading symbol of 20th century performing art.
8. Leonid Yakobson (1904-1975)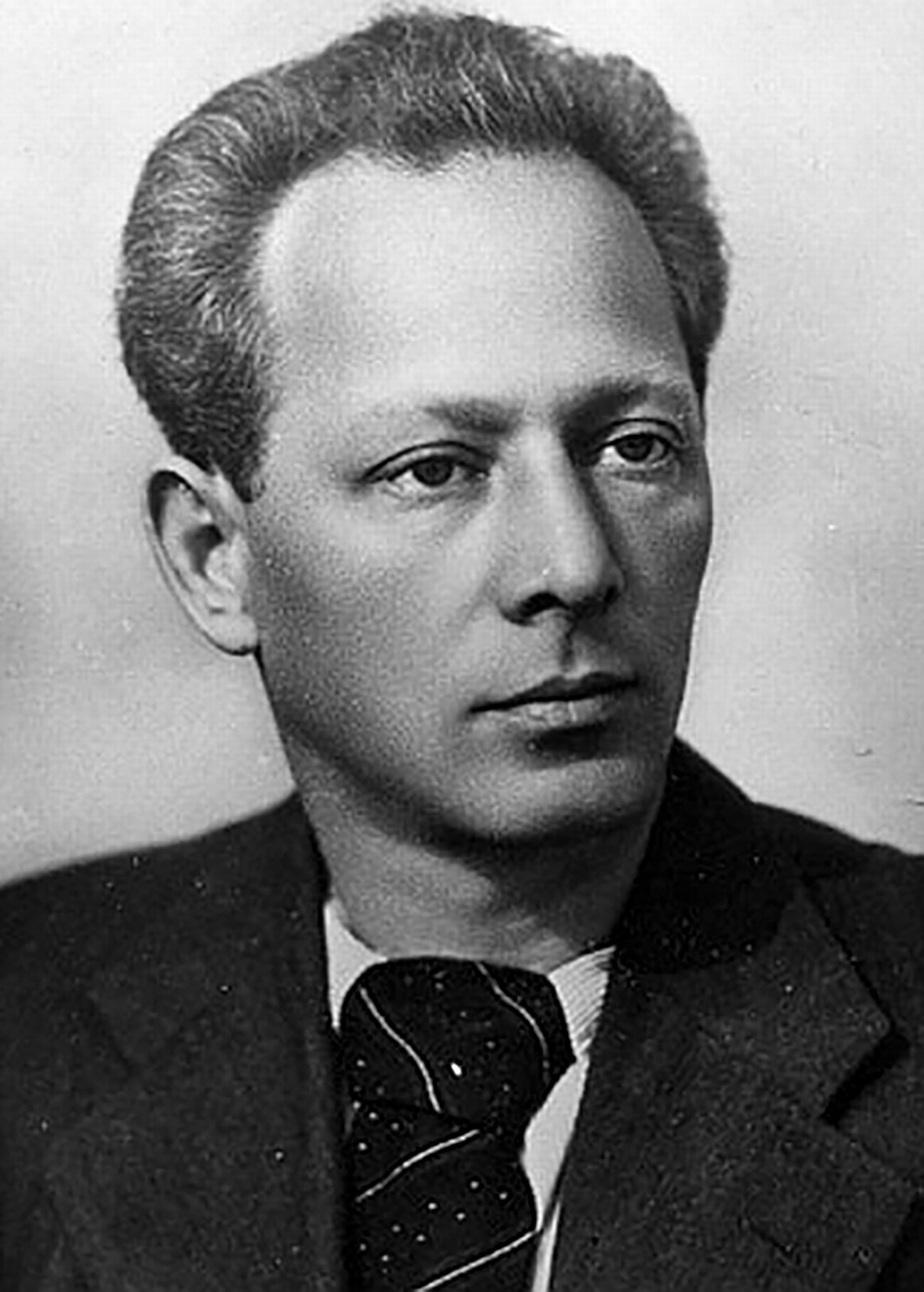 Public domain
He occupies a peculiar place in contemporary ballet: No encyclopedia of modern ballet is complete without his name. His work was not only sparsely preserved for posterity, but it was also well nigh inaccessible to his contemporaries. His productions, staged between the 1930s and 1970s, at best disappeared from repertoires soon after their premieres, and quite often was not even seen at all by audiences -- the choreographer was accused of eroticism, acrobatism and other "-isms" that allegedly betrayed a servility to depraved Western art. The ultimate reproach was that Yakobson was ignorant of classical dance and was destroying the greatness of Russian ballet with his experiments. In the meantime, all great ballet stars, from Galina Ulanova and Maya Plisetskaya to Mikhail Baryshnikov, would queue up to dance to his choreography. Towards the end of his life, in 1969, he finally managed to set up his own troupe, Choreographic Miniatures (today known as the Leonid Yakobson Ballet Theater), thanks to which we can see how the choreographer stripped ballet of its usual ritualized conventions.
9. Yury Grigorovich (born 1927)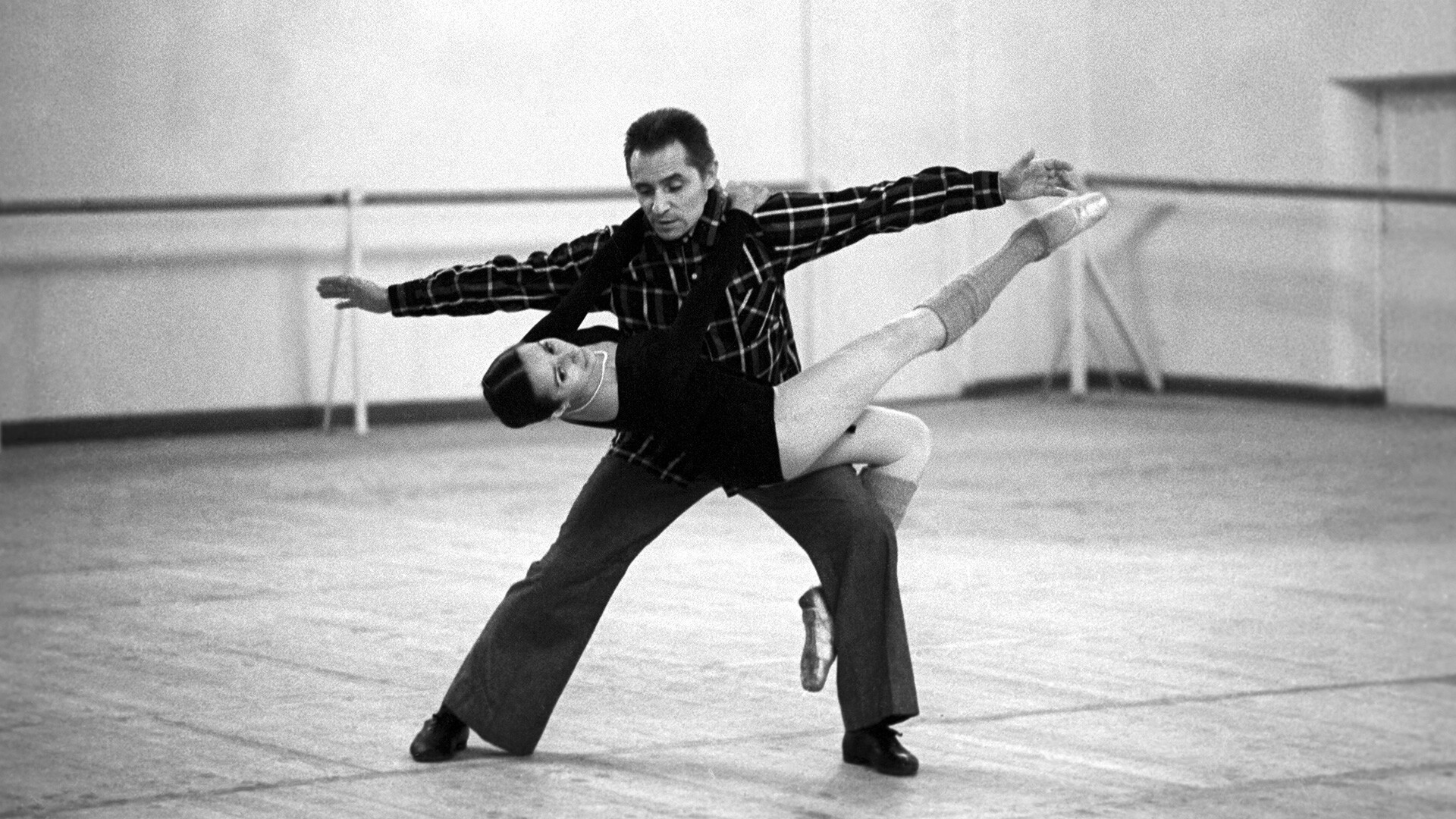 Alexander Konkov/TASS
In the second half of the 20th century Yury Grigorovich and the Bolshoi Theater came to be inseparable notions, and the style that's known internationally as the Bolshoi Ballet emerged from his productions — huge story-driven ballets, directorially virtuosic, finely detailed and demanding vast energy from the very least dancer in the corps de ballet. The style had begun to emerge in Leningrad where Grigorovich was a dancer at the Kirov Theater (today the Mariinsky). It was there, in the second half of the 1950s, that he staged his first productions. The Stone Flower, based on the Urals tales of Pavel Bazhov, and The Legend of Love, after the long poem by Nâzım Hikmet, were the standard-bearers of the new "choreosymphonic" ballet style. Moving to the Bolshoi in the early 1960s, Grigorovich turned his attention to classical stagings - and today the Bolshoi's The Nutcracker, Swan Lake, Raymonda, The Sleeping Beauty and La Bayadère are staged according to Grigorovich's versions.
10, Alexei Ratmansky (born 1968)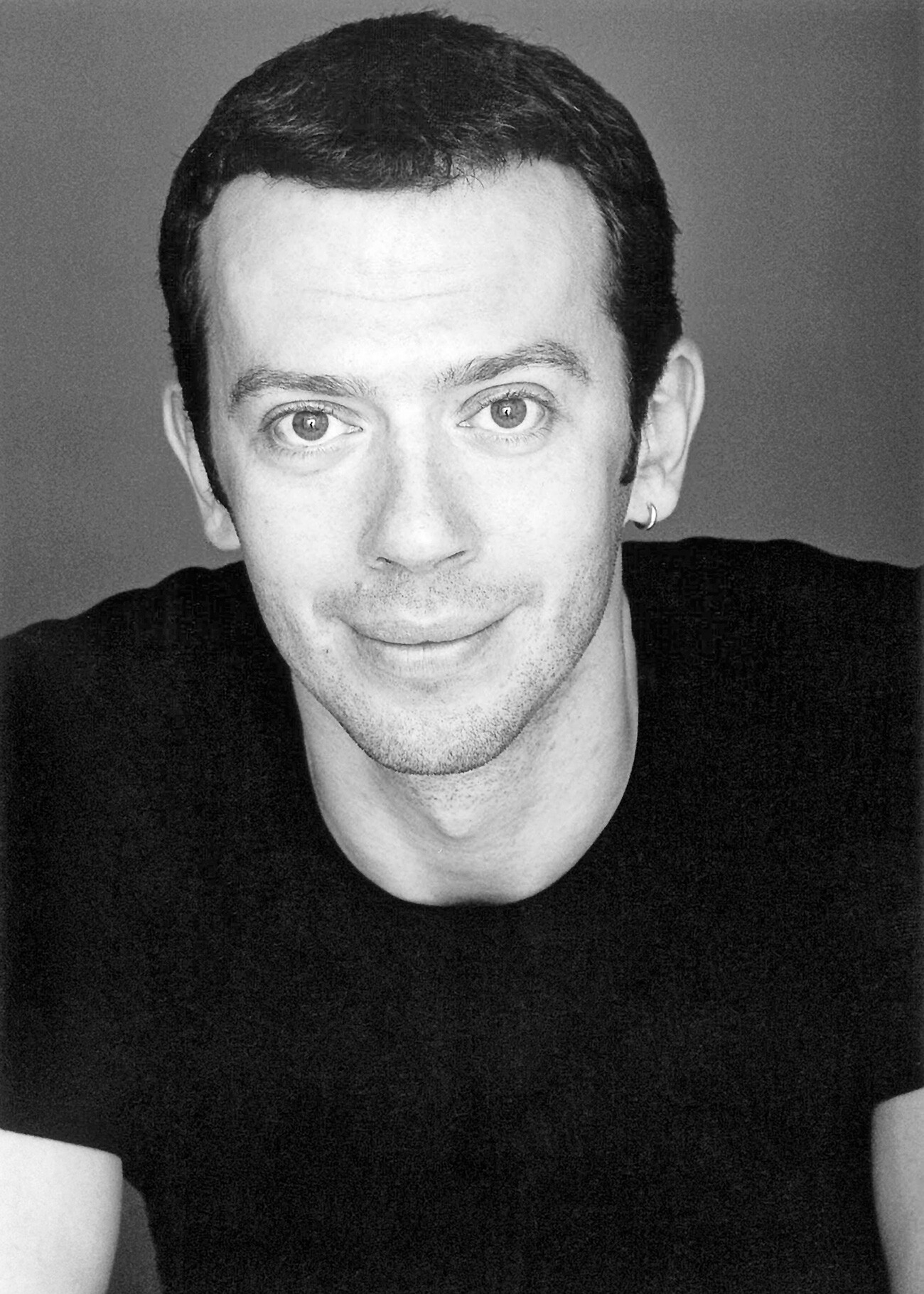 Sputnik
After graduating from the Moscow State Academy of Choreography and failing to get into the Bolshoi Ballet, Ratmansky danced at the National Opera Theater in Kiev. On winning the Diaghilev International Ballet Competition in Moscow, he sought his fortune overseas - first in Canada, and then in Denmark. Seeing him dance, Maya Plisetskaya called Ratmansky her favorite dancer. But he willingly suspended his performing career in order to stage his own productions.
His Capriccio and Dreams of Japan marked the start of a new era at the Bolshoi and for Russian ballet. It comes as no surprise that soon afterwards Ratmansky became director of the Bolshoi Ballet and completely transformed its image in just five years, allowing the company to recover its top standing in the world.
After that, he again drastically changed course. He left Russia in order to work with the Paris Opera, Britain's Royal Ballet, La Scala in Milan and other companies - it would be difficult to find a notable company where he has not staged productions. This September he will become resident choreographer at New York City Ballet.
Dear readers,
Our website and social media accounts are under threat of being restricted or banned, due to the current circumstances. So, to keep up with our latest content, simply do the following:
Subscribe to our Telegram channel
Subscribe to our weekly email newsletter
Enable push notifications on our website
Install a VPN service on your computer and/or phone to have access to our website, even if it is blocked in your country
If using any of Russia Beyond's content, partly or in full, always provide an active hyperlink to the original material.