Week in Russian kitchen: Pizza for pigeons and meals on wheels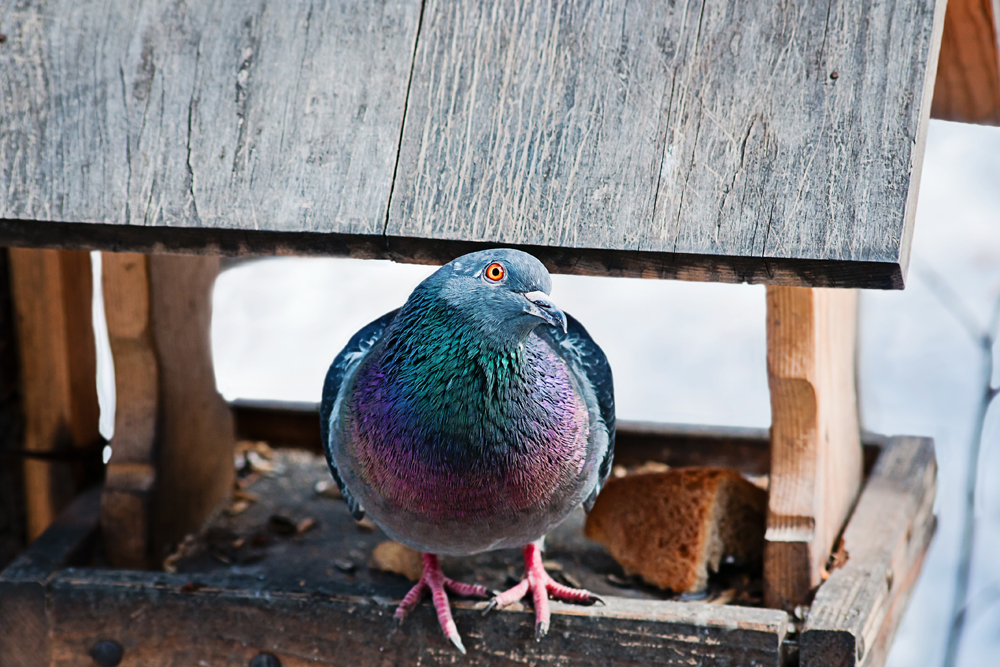 This pigeon is waiting for his Domino's!
Shutterstock / Legion-Media
RBTH presents a digest of Russia's most delicious culinary events from April 13-19, 2016.
Domino's is for the birds
The Domino's pizza chain has started a unique "ptizzeria" project that aims to help birds living in the city.
The name is a play on "pizza" and "ptitsa," which is Russian for "bird." As part of the project, the company redesigned its packaging so that leftover pizza boxes can be transformed into birdhouses.
Anyone who orders a Domino's pizza will receive the new boxes and can later make the birdhouse. Maybe you can even leave your leftover pizza crusts for our feathered friends.
Meals on wheels at the food truck festival
Source: Shutterstock / Legion-Media
This weekend, April 23-24, food trucks will take over the All-Russia Exhibition Center (VDNkh) in northern Moscow for the 4th annual Food Truck Festival. More than 25 portable food vendors from Moscow, St. Petersburg and as far away as Samara will bring a wide range of cuisine choices to the gastronomic event.
Italian, Asian and vegan food will compete for space with single-origin coffee, homemade lemonade and molecular ice cream. The Food Truck Festival will also feature a number of free lectures and workshops.
If you would like to rent a food truck and get in on the action yourself, submit your request to market@locallocal.ru or http://worldfoodtruckfestival.com/ (please note, the site is only in Russian).
This festival should put a spring in your step
The Food Truck Festival won't be the only place you can try interesting dishes in the great outdoors this month. The Moscow Spring festival (please note, the site is in Russian only) which opens this Friday, April 22 and runs through May 9, involves 25 small fairs spread out across the city. The fair sites will feature edibles from around the former Soviet Union along with performances, workshops and excursions — including the City Quest. Answer the questions at 11 special festival spots, win some gold coins and exchange them for a prize!
All rights reserved by Rossiyskaya Gazeta.