New piano contest unveiled, for children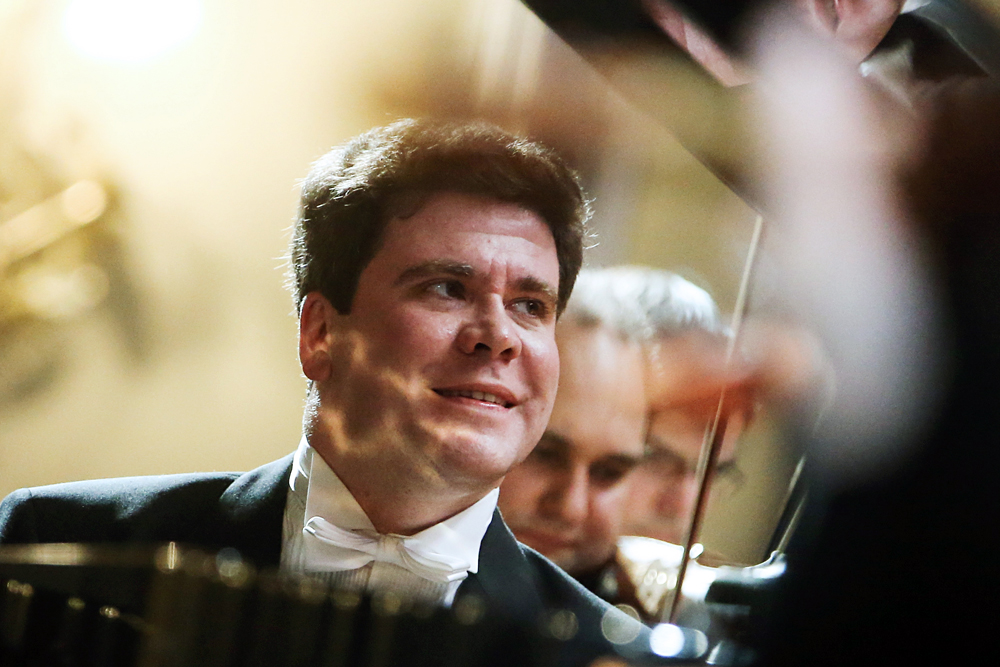 Russian pianist Denis Matsuev.
Vyacheslav Prokofyev/TASS
One of Russia's leading classical pianists, Denis Matsuev, has announced the launch of a new international piano competition for children. The first edition is to be held in Moscow this spring.
An International Grand Piano Competition, the first ever for children up to 16 years of age, will be held at the Moscow Conservatory between April 30 and May 5, 2016.
Budding, skilled young pianists will be able to apply on the official site of the competition up to March 20, said Denis Matsuev, Russian virtuoso and founder of the competition. The competition will be broadcast online on Medici.TV, the organisers said.
"The competition's charter is unusual," said Matsuev. "There will be no screening between the two rounds of the competition, therefore everyone who comes to Moscow to compete after the preliminary video viewing will become laureates and graduates."
The awards fund is worth $40,000. From this corpus, five awards worth $5,000 each will be given to the competition's laureates and 10 awards worth $1,000 to the graduates. The grand first prize is a Yamaha AvantGrand Hybrid Piano.
"This will be a killer contest and I don't envy the jury members," said Matsuev. "Judging by the applications already received, the talent level in the competition is expected to be the same as in the adult Tchaikovsky Competition."
Matsuev adds that he expects most of the applications to come from regions with strong piano traditions and schools: Russia, China and South Korea.
The large international jury will consist of musicians and composers from all over the world. Among them will be Barry Douglas, British pianist and 1986 Tchaikovsky Competition winner, and the renowned teacher and pianist Arie Vardi from Tel-Aviv.
The full jury list will be announced next week, while maestro Matsuev himself will be the jury's honorary chairman without the right of vote.
More information about the competition
All rights reserved by Rossiyskaya Gazeta.