Christopher Merrill: Work in the humanities asks our minds to wake up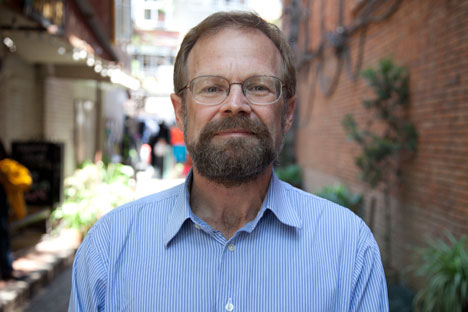 Christopher Merrill, an American writer and translator who is the director of the International Writing Program at Iowa University, studied with the great Russian writer Joseph Brodsky, which was to have a profound effect on his literary tastes and development as a poet. RBTH discussed this and more during a conversation with Merrill at the 9th Krasnoyarsk Book Fair in Siberia.
RBTH: You studied under Brodsky – how did he influence you?
Christopher Merrill: He dramatically shaped my thinking and development as a poet. Brodsky invoked W.H. Auden's notion that poets have a code of conscience, and he instilled some of that code in me. He believed that writing poetry is the most important thing that you can do, and that it is a writer's obligation to write well.
Brodsky read everything from many countries and historical periods. He was only 40, but he seemed much wiser and older because of the extraordinary range of his reading and how deeply he thought about the meaning of every line in a poem. One day he came to class and read an essay about Dostoevsky, in which he plumbed the depths of his thinking. This was profoundly important for me: I realized that we should not just honor writers who came before us but try to figure out how they did came to be who they are.
Two notable writers he introduced me to were the Greek poet Constantine Cavafy, and Czeslaw Milosz, who won the Nobel Prize in Literature in 1980 – the same year Brodsky was my teacher at Columbia University.
He was also very funny. For example, this was the period of Solidarity and martial law in Poland. One day he told the class that the Soviets had invented a new holiday – 'tanksgiving'.
RBTH: What Russian poets are significant for you?
C.M.: Mandelshtam, Akhmatova, Tsvetaeva are incredibly important writers for me, and we have their work in a number of translations. I can think of at least four different versions in English of Akhmatova's Requiem, each of which haunts me.
Pasternak is also on my mind, though he is not so much translated, but there is a book of letters between Tsvetaeva, Pasternak and Rilke that is absolutely crucial to my thinking.
RBTH: Do you follow contemporary Russian literature?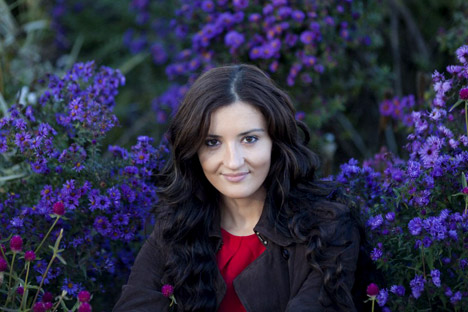 C.M.: I can't read Russian, so I'm limited to what has been translated. The nature of translation means that you can't get a big picture of what's going on, but you can pay attention to the writers that get through.
One example would be Alisa Ganieva, who's doing something really interesting. I was taken with the fact that her first novel [Salam, Dalgat] was published under a male pseudonym. I liked that on purely practical level: when you say you going to tell the story of a young Dagestani man, it's likely to get more attention if readers think it was written by a young man. And of course her new book, The Mountain and the Wall, expands the range of what she is able to do. She writes very beautiful prose and brings a kind of critical intelligence to the page that you wouldn't see in, say, Dostoevsky, but you would find in a writer like Brodsky.
RBTH: Have you heard about the Russian Library project? It was established by Columbia University and the Read Russia organization with the goal of translating and publishing 100 volumes of Russian literature.
C.M.: I think that's a great idea. China has a similar project, and there is a Qatari foundation translating Arabic works into English and vice versa. It's always good to have those kinds of programs because it allows translators with different skills to get involved and gives us a full range of what's going on at any particular time.
In America we only know young Russian writers from Moscow and St. Petersburg, so being here is an opportunity for me to find out more.
RBTH: What do you think about the idea of having a book fair in Siberia?
C.M.: When I was looking at Krasnoyarsk on a map, my editor told me that it was in the middle of nowhere. But having come here and seen how many interesting events are going on, nothing seems further from the truth.
The average American thinks of Siberia as somewhere that's very cold, with a lot of trees and a history of holding political prisoners – that's all we know. Yesterday I visited the museum of Viktor Astafyev, the novelist who wrote The Tsar-Fish. I'd never heard of him before, but I found out lots of interesting stories about him and his novels. He's a writer Americans need to know about. When you learn about writers from different parts of the country it complicates your view of that literary tradition.
RBTH: Dostoevsky once said that beauty will save the world. President Obama appointed you to the National Council on the Humanities. What, in your view, can save the world now?
C.M.: W.H. Auden famously wrote that poetry makes nothing happen, but is a way of happening. I don't think that any writer imagines that a poem or a novel is going to save the world, but it may help us to understand something about the world.
My role on the council is to review grants and advise the chairman. I get to look at the incredibly broad range of intellectual work being done by people in the humanities—work that invites to wake up, to hope that forces for good will prevail over evil.
All rights reserved by Rossiyskaya Gazeta.