Not just Salinger: Andrey Astvatsaturov blends academic and literary style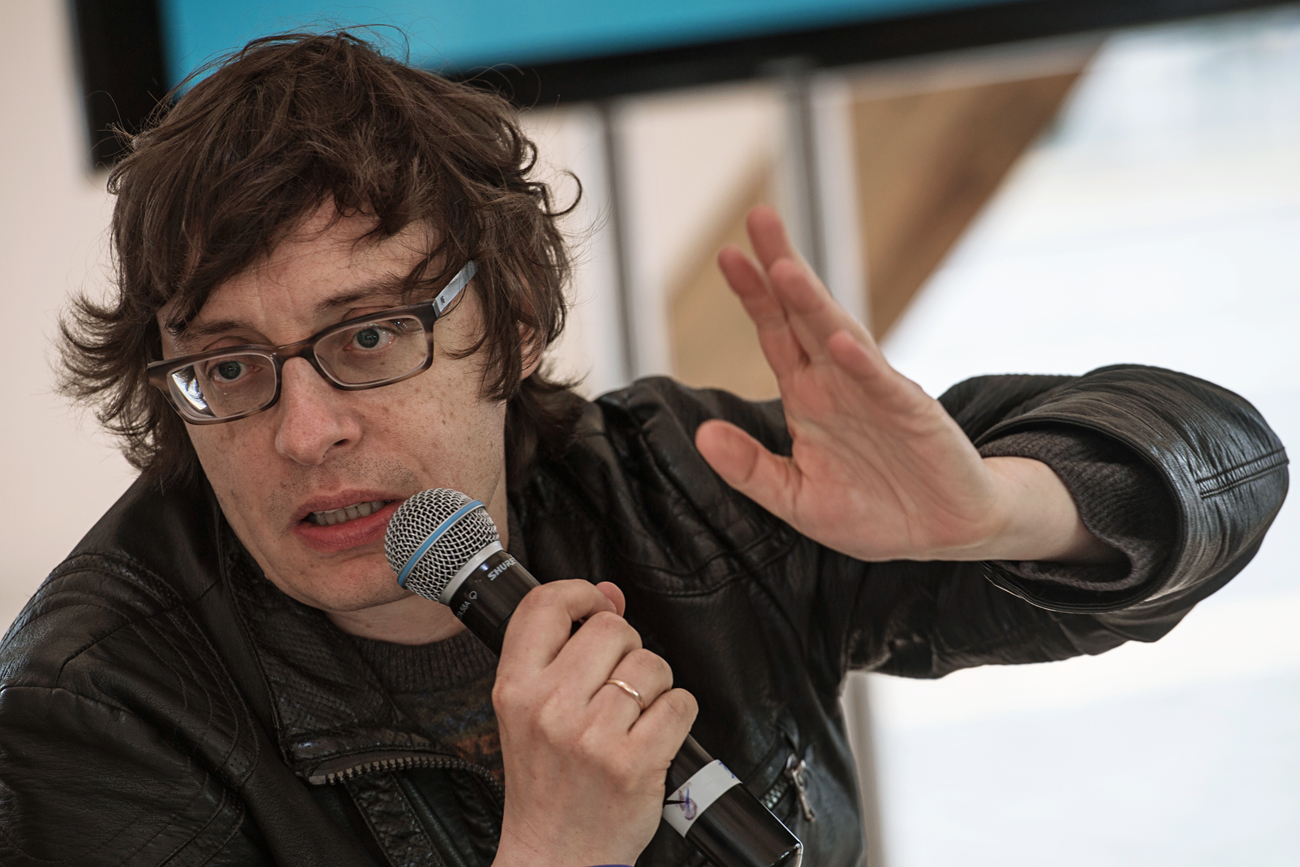 Writer Andrei Astvatsaturov performing at the Red Square Book Festival in Moscow.
Evgenya Novozhenina/RIA Novosti
Writer and scholar Andrey Astvatsaturov – who once considered American literature too simple, before dramatically changing his mind – has released a book chronicling his experience of reading English-speaking writers.
An academic by trade, Andrey Astvatsaturov is also renowned for his autobiographical fiction, which depicts his life and creative development through numerous flashbacks to his childhood. He found fame as an author in 2009 with People in the Nude, the first in his "future trilogy," which also includes Skunkamera (2010) and Autumn in Pockets. The writer, who recently attended the London Book Fair, has released a new book, Not just Salinger. A collection of essays about American and British literature, the book combines what Astvatsaturov has described as his "two sides": philology and creativity.
A reluctant Americanist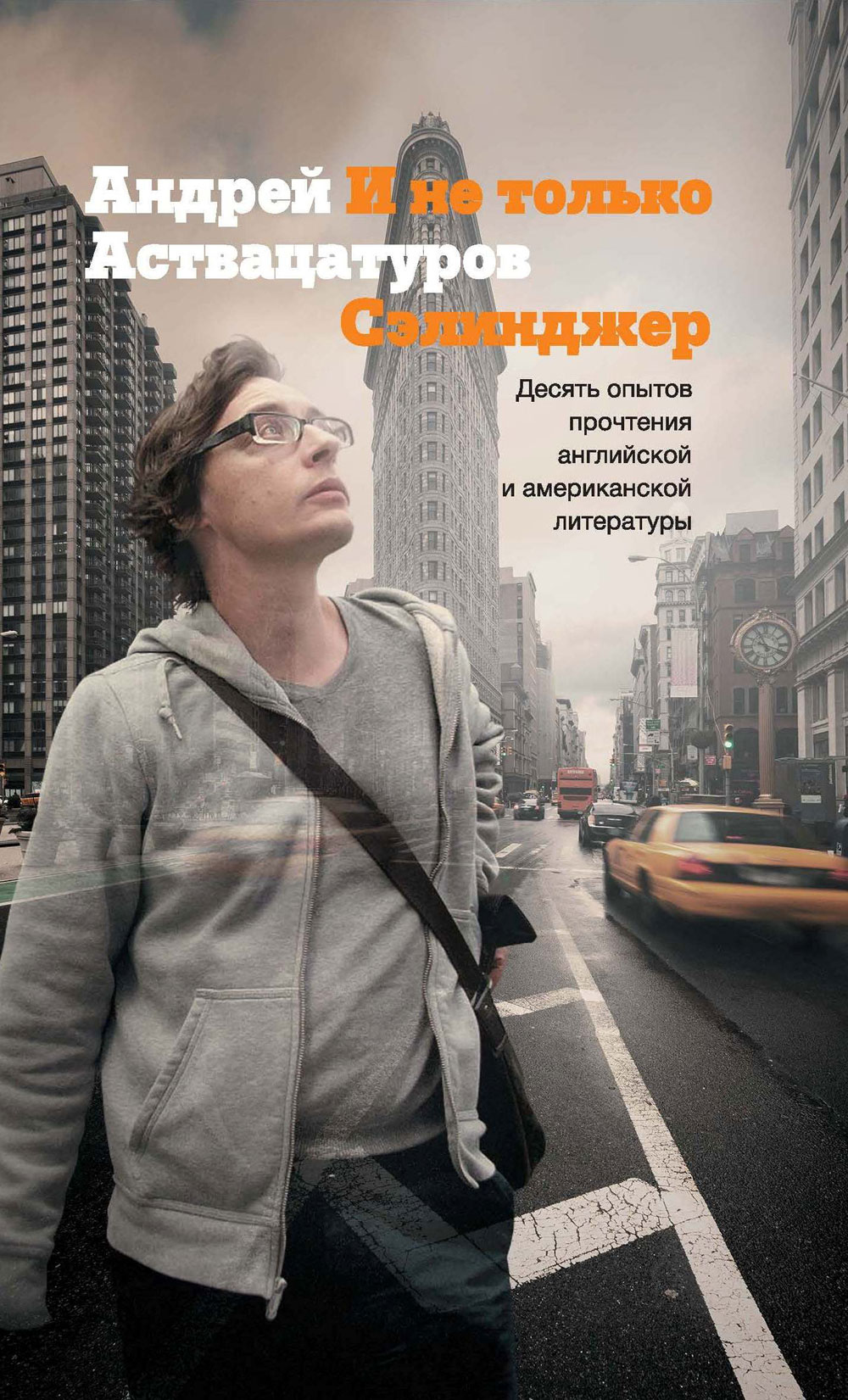 Andrei Astvatsaturov. Not Just Salinger. Yelena Shubina publishers, 2015
Astvatsaturov has had a career spanning more than two decades at St. Petersburg University, where he lectures on foreign literature and has become one of the best-known Russian specialists on American literature. It is perhaps surprising, then, that he dismissed American literature almost out of hand for many years, preferring to stay to the European side of the Atlantic and focus on British writers such as James Joyce and Virginia Woolf.
"I didn't concern myself with American literature for a long time," Astvatsaturov notes. "I considered it too simple, too primitive. I had a sudden change of heart around a decade ago and now I see its cultural and linguistic value."
Not just Salinger is an expression of this interest. With an unashamedly academic undertone, it seeks to put Astvatsaturov's own theories about language and literature into practice. He believes that critics and academics put too much of their own experience, feelings and impressions of a writer into their analysis. Astvatsaturov's approach is different, as it seeks to get rid of such subjectivity. "I understand what writers want to tell their readers and simply explain it," he explains. "My view is sober and analytical."
Learning to read
The publishers approached Not just Salinger with caution, as it combines literary analysis about famous American and British writers with lyrical reflections and flashbacks to points from Astvatsaturov's life. As he explains, "It's a very different book, so we were a bit scared of losing readers – it was with the publishers for a year-and-a-half."
There is a didactic quality to Not just Salinger; Astvatsaturov is keen for his readers to learn something concrete from the English-speaking writers featured in the book, and is perhaps unique among Russian authors in this desire. "I didn't select my subjects randomly," he says. "All 10 writers featured in the book taught me something beneficial, and I'm sure they can teach my readers as well."
Embracing difference
Astvatsaturov's drive to teach in Not just Salinger reflects the book's origins. It is partially a collection of lectures that he gave with his colleague Dmitry Orekhov within the framework of their Literary Workshop, which is designed to help aspiring writers. This series has been running for four years with the aim of helping these budding authors to hone their literary skills.
"The workshop series is different to my university workshop," says Astvatsaturov. "At university I give the students as a whole information, but I can be much more hands-on at the workshop – and interact individually with every participant."
Astvatsaturov and Orekhov diagnose the strengths and weaknesses of the attendees and suggest specific authors to help them improve certain skills. "For example, if I see that a particular student has a talent for noticing details, I might recommend him to read more Salinger," Astvatsaturov explains.
He admits that it is not just fans of his work that attend the course. "Plenty of students at the Workshop are very skeptical about my books – and they're my favorite kind. Both sides are interested in arguing with each other." Astvatsaturov believes that it is through this kind of dialogue that writing as an art form can develop, and he never seeks to be dogmatic that his way is right. "I never impose my view and writing style on anyone," he says.
All rights reserved by Rossiyskaya Gazeta.