Robert Chandler: I translate books that matter to me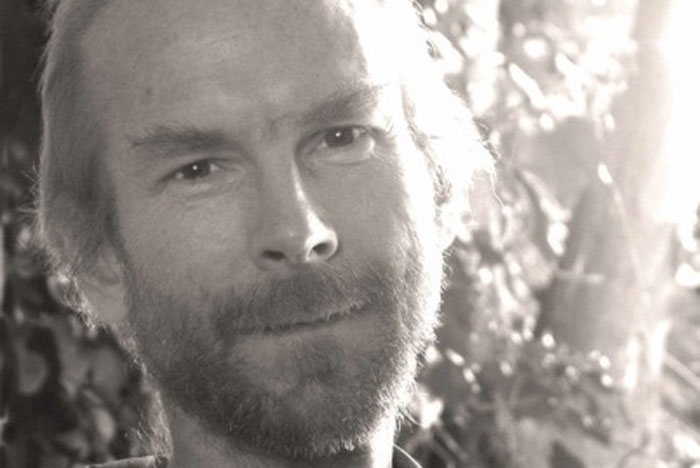 Robert Chandler has produced critically acclaimed translations of Pushkin, Vasily Grossman and Platonov among others. RBTH spoke to him on the eve of his monthly translation workshop in London.
As a translator, Robert Chandler's work includes Vasily Grossman's Life and Fate and Everything Flows, Pushkin's The Captain's Daughter and Nikolai Leskov's Lady Macbeth of Mtsensk. He is particularly noted for his work on Andrei Platonov, whose allusive, lyrical style can be challenging even in the original. He has also edited anthologies of Russian poetry, short stories and fairy tales. For almost two years he has hosted translation workshops at London's Pushkin House, which attract a range of attendees, from professional translators to students and Russian speakers eager to discuss well-written literary texts.
Robert Chandler. Source: Personal archive
RBTH: This year NYRB Classics has published two books by Teffi: Memories: From Moscow to the Black Sea and Tolstoy, Rasputin, Others, and Me: The Best of Teffi. She is not that well known in Russia; her works are not taught in most schools and universities and most Russians have not read any of her books. What makes her so special as a writer, and what can readers expect from her?
Robert Chandler: Almost all her contemporaries thought very highly of her indeed: Ivan Bunin, Mikhail Zoshchenko, Georgy Ivanov, to name only a few. Probably because of her lack of pretence, and because émigré literature was forgotten about for several decades, she remains underestimated. As the Russian émigré poet Georgy Adamovich wrote about her in 1931: "There are writers who muddy their own water, to make it seem deeper. Teffi could not be more different: the water is entirely transparent, yet the bottom is barely visible." These words are still more apt with regard to Memories, an elegant and carefully composed work of art that appears, on first reading, to have been thrown together casually and spontaneously.
Read more about Teffi here
RBTH: You are probably the best known translator of Vasily Grossman and Andrey Platonov. What marks them out for you?
R.C.: With regards to Platonov it is because he uses language as creatively as Tsvetaeva or Mandelstam, or any other of the greatest Russian poets of the last century. For Vasily Grossman it is his honesty and the steadiness of his imagination. Also, he is an unusual example of a writer who wrote better with almost every year of his life. His very greatest, still underestimated works are Everything Flows and some of the short stories he wrote during his last three years, which we have included in The Road. One of his masterpieces is Mama, an astonishing story about the small girl who was adopted by Nikolay Yezhov, the head of the NKVD in 1937 at the height of the Purges.
RBTH: Apart from Hamid Ismailov, you don't tend to translate contemporary literature in Russian. Is there a particular reason for this and do you admire any other modern authors writing in Russian?
R.C.: Among the writers I most admire are Alexey Slapovsky and Maxim Osipov. I would be very happy indeed if I could find time to translate them too. As it is, all I can do is to encourage publishers to take them on. Sadly, I have not yet succeeded. I also greatly admire Marina Boroditskaya, who is a poet, children's writer and translator.
RBTH: Would you like to collaborate with any other translators?
R.C.: Among the other translators whose work I admire are Oliver Ready, for his translation of Crime and Punishment, Joanne Turnbull, who has translated many books by Sigizmund Krzhizhanovsky, and Andrew Bromfield, who has translated a huge number of contemporary writers. The translator I most enjoy working with is Boris Dralyuk, who has, among other writers, translated Isaak Babel. Dralyuk is much younger than the other translators I mention, but he is very gifted indeed and has already achieved a great deal. His forthcoming anthology 1917: Stories and Poems from the Russian Revolution is remarkably fresh and original – the perfect Xmas present for anyone with the least interest in Russia!
Click here to see Robert Chandler speaking about Grossman on YouTube.
Next monthly translation workshop with Robert Chandler will be held by London's Pushkin House on Oct. 7.
All rights reserved by Rossiyskaya Gazeta.