During a police training exchange in St. Petersburg in 2010, UK police office Mark Bullen noticed something unusual about the criminals he saw.
"I began to notice that almost everyone the cops dealt with had these bluey-green tattoos," Bullen said. "We have this prison tattoo thing in the UK, too, but nothing on the scale that I saw in Russia."
The trip in 2010 wasn't Bullen's first experience in Russia. He spent two years studying in the country during the 1990s, becoming fluent in Russian. During the 12 years Bullen served in the police force in Hertfordshire, an area north of London, he was the only Russian-speaking policeman on the force.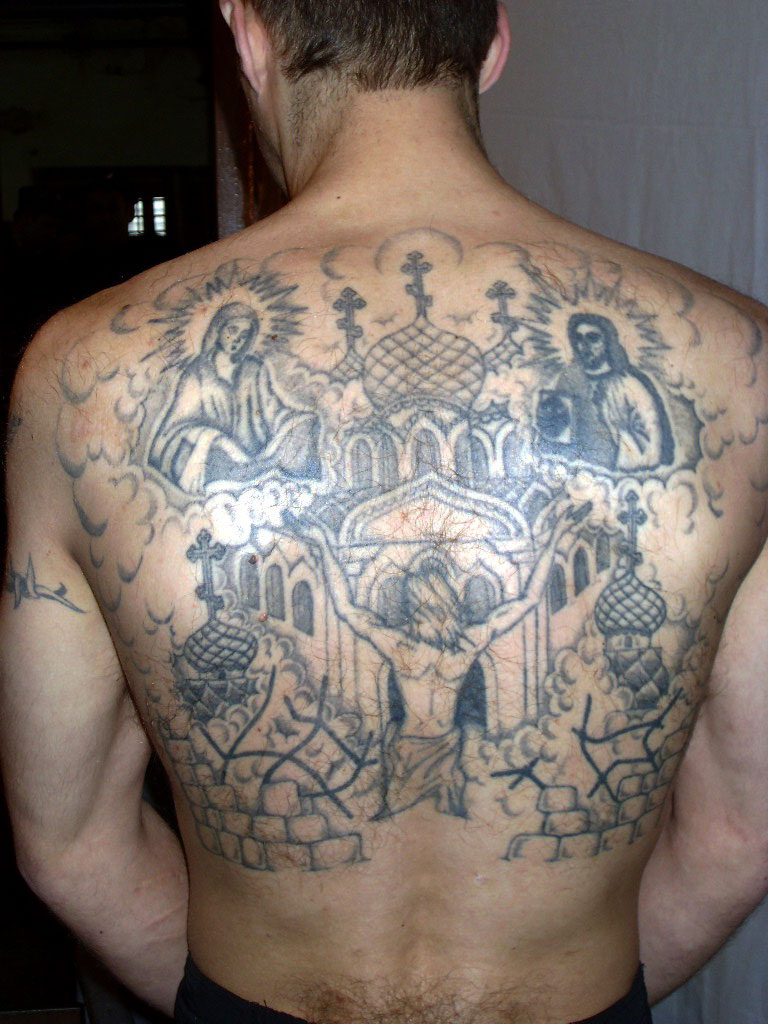 Pictures of criminal tattoo Bullen took in Russia. Personal archive
Throughout the exchange program and upon his return to the UK, Bullen began gathering facts about Russian prison tattoos, doing research on his own and asking his St. Petersburg colleagues for help.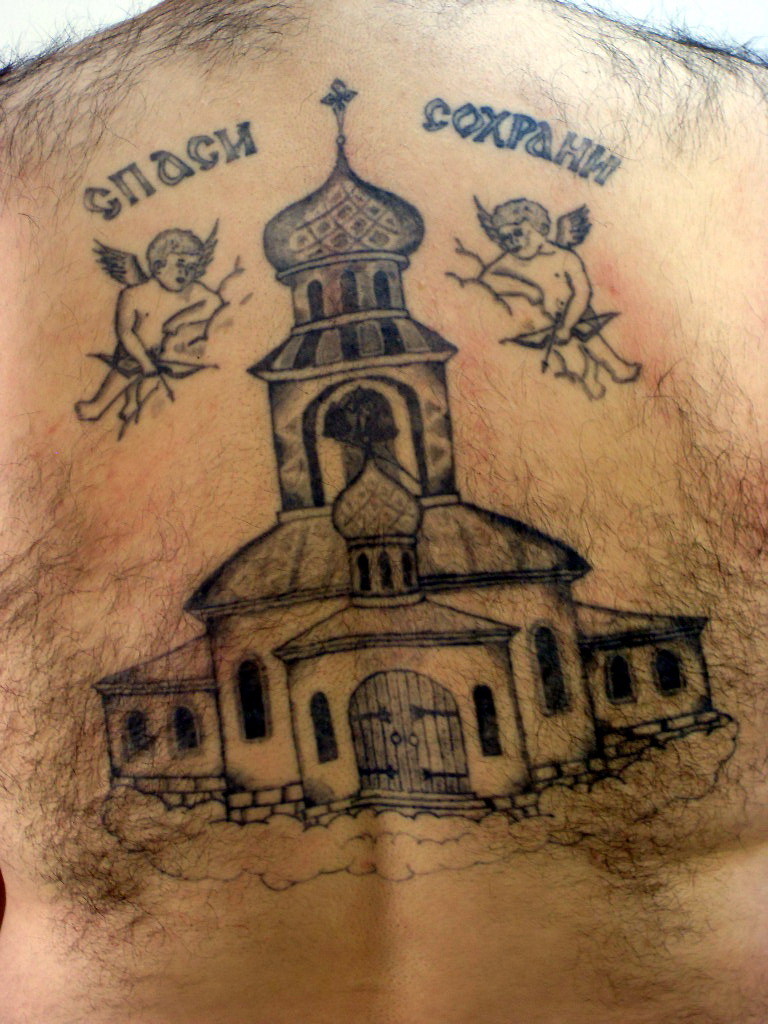 Personal archive
"I asked the cops I was on patrol with what it was all about, and they explained that all prisoners in Russia jails tattoo themselves in a sort of 'criminal CV' — almost like a uniform. A cop could know all about an offender just by reading his tattoos; it was an important part of their job."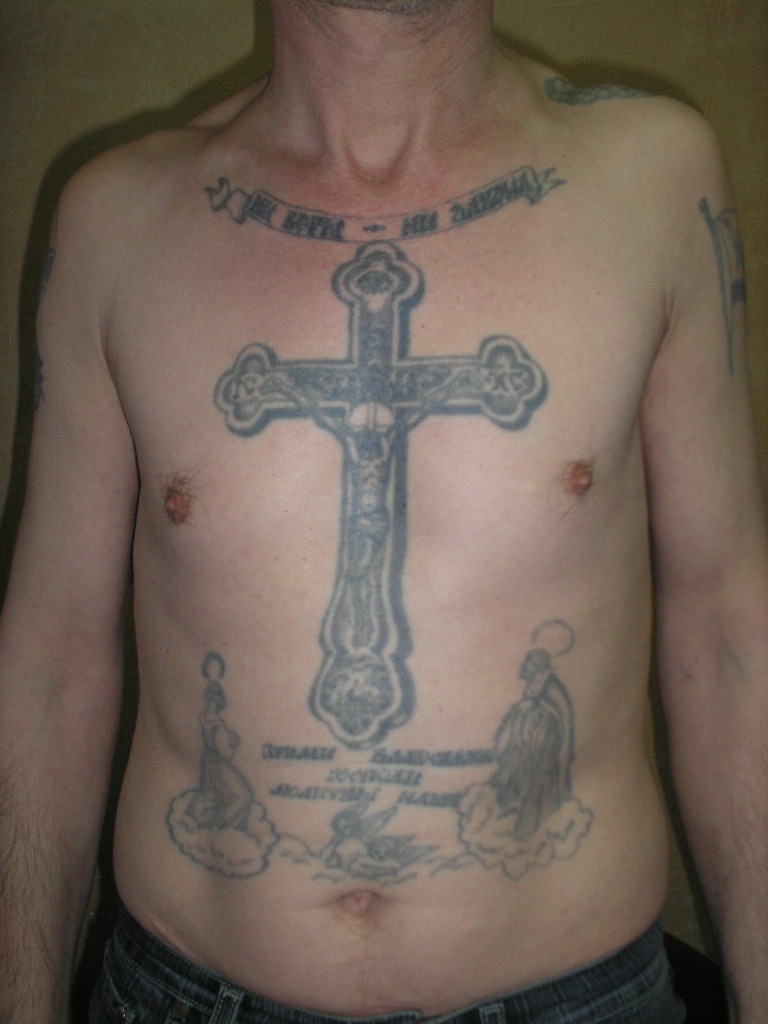 Personal archive
His research culminated in the book Thief in Law published in the UK in 2016 and to be published in the U.S. in 2018; a self-described "guide to Russian prison tattoos and Russian-speaking organized crime gangs."
The origin of criminal tattoos
Bullen writes that the phenomenon of prison tattoos began in the imperial period, possibly inspired by meetings between Russian sailors and their tattooed British counterparts. But Russia at that time already had a way of marking criminals. "The branding of thieves in Tsarist Russia must also be considered as a reason why tattooing became so widely spread among the class of professional criminals," Bullen writes. Until the mid-19th century, offenders sentenced to hard labor were branded with the words, vor (thief) or kat (katorzhnik – hard labor convict), directly on their faces so that they could never hide their crimes. Over time, tattooing became an important part of criminals' image.
Bullen notes that the significance of prison tattooing in Russia changed over time. During the Stalinist period, tattoos were a kind of secret code describing specific crimes. "Each tattoo would have some symbolism defining the acts the wearer had committed," Bullen writes. Today, he says, the tattoos are more a tribute to the traditions of the past time. "The strict code around them is no longer enforced to the extent it was prior to 1945," says Bullen.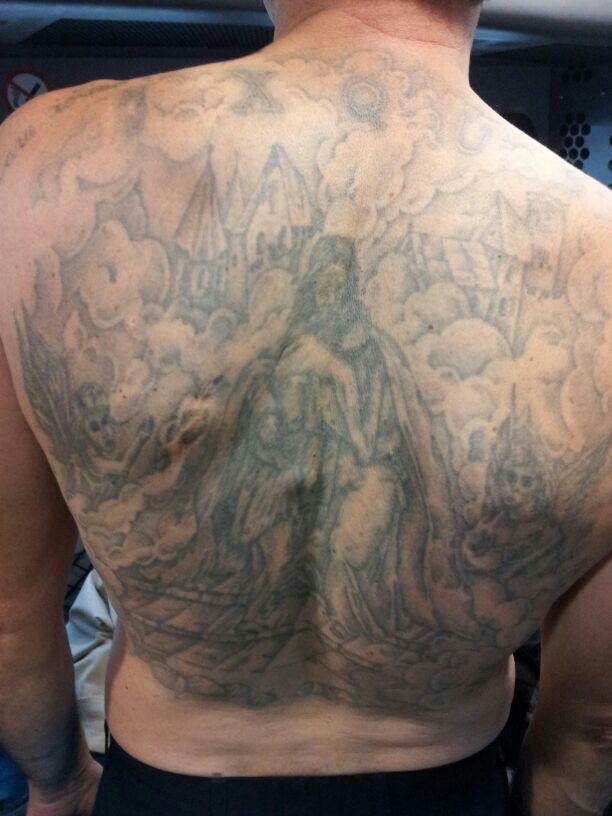 Personal archive
He also explores the differences between tattoos on men and women. Despite the fact that tattoos on women "are based more around sentimentality, the tragedies of life and love" they also have a special code. Bullen notes that the tattoos female criminals, especially punishment tattoos, can be even more graphic than those on men.
Russian criminals then and now
Bullen also provides an overview of crime and prison culture in Russia in the 20th and 21st centuries, focusing in particular on the "vory-v-zakone" or "thieves-in-law" -- an elite group of career criminals influential in the Russian mafia. Bullen describes them as an "ultra-efficient group that emerged from the ruins of Soviet Union." He considers them one of the most powerful Russian crime groups in the 1990s who still maintain influence today.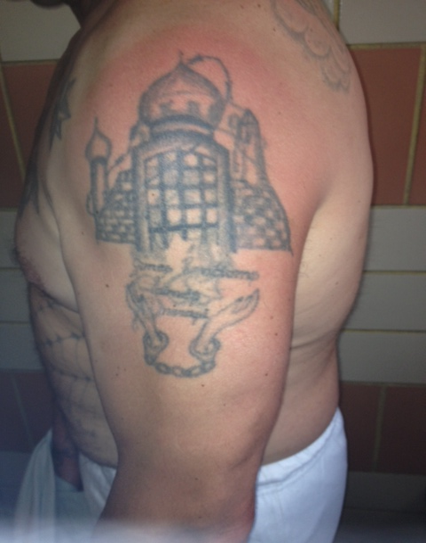 Personal archive
Thief in Law is worth a read not only as an encyclopedia of Russian prison tattoos but also as a guide to Russian prison history and culture. Bullen for his part says he will keep exploring tattoos and how their meanings change - for his own interest as well as part of his current work teaching about the activities of Russian crime groups and their tattoos.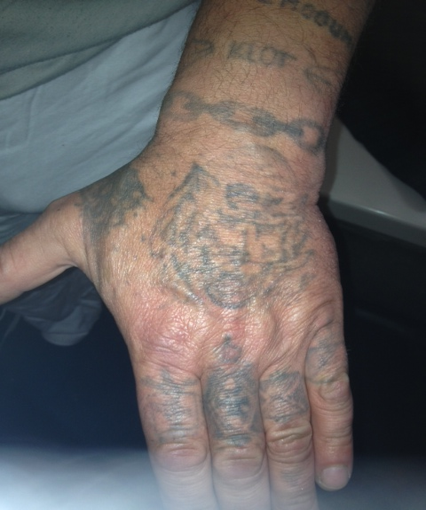 Personal archive
Mark is now taking the police training package he wrote on the subject on tour and will be showing his work in London, Manchester, Leicester, Leighton Buzzard and Cologne this September. Tickets are available on his website - markgbullen.com and through Funzing UK. Thief in Law to be published by Schiffer books and available in hardback in U.S. bookshops as well as from Amazon worldwide.
The article was updated on Aug. 20, 2018.
Read more: Russian criminal tattoo archive
All rights reserved by Rossiyskaya Gazeta.