Business and hi-tech - Young entrepreneurs pursue Forbes' billionaires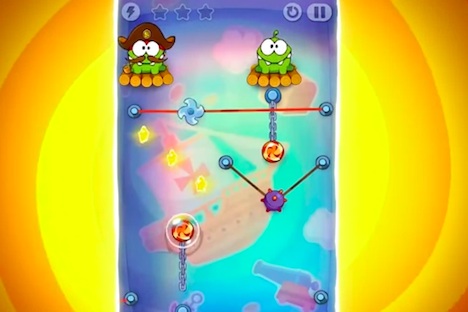 Only two tycoons from the recently published Forbes ranking of Russian billionaires made their wealth investing in hi-tech. Younger generations of businessmen, on the contrary, have made of IT their preferred sector
Arkady Volozh, the co-founder, main shareholder and CEO of NASDAQ-listed search company Yandex. His estimated wealth amounts to $1.15 billion. Source: yandex.ru / press photo
Earlier this month the Russian version of business magazine Forbes presented its ranking of Russian billionaires by wealth. According to an analysis carried out by East-West Digital News (EWDN), only two out of the top earning entrepreneurs in Russia made a fortune out of investments in hi-tech. One of them is Arkady Volozh, the co-founder, main shareholder and CEO of NASDAQ-listed search company Yandex, with a wealth of $1.15 billion. Valentin Gapontsev, founder of IPG Photonics, trails behind by a few digits, with $1.3 billion. IPG is a leading provider of high-power fiber lasers and fiber amplifiers, introduced to NASDAQ in 2006. At the top of the ranking is Alisher Usmanov, whose estimated wealth amounts to $17.1 billion. "Although he made his first billions through mining and lumber operations," reports EWDN, "telecommunications, Internet and media assets now account for more than half of Usmanov's fortune."
EWDN also published a list of Russian businessmen having an interest in hi-tech industries:
Mikhail Fridman ($16.5 billion in wealth, with a stake in mobile operator Vimpelcom);

Viktor Vekselberg ($15.1 billion, who controls ISP Akado and heads the state-owned hi-tech hub Skolkovo);

Vladimir Potanin ($14.3 billion, who owns media group Profmedia);

Alexey Mordashov ($12.8 billion, who controls online retailer Utkonos.ru);

Alexey Kuzmichev ($8.2 billion, with a stake in Vimpelcom);

Vladimir Evtushenkov ($6.7 billion, who controls AFK Sistema, a diversified holding with diversified assets including mobile operator MTS, Sitronics and Sarov Technopark);

Gleb Fetisov ($1.9 billion, who has a stake in Vimpelcom through Altimo);

Alexey and Dmitry Ananiev ($1.7 billion each, co-owner of system integrator Technoserv as well as online and print media group Media 3);

Andrey Kosogov ($1.5 billion, who has a stake in Vimpelcom);

Maxim Nogotkov ($1.3 billion, investor in online/offline retailer Enter.ru);

Mikhail Abyzov ($1.25 billion, who has links with the venture fund Bright Capital and with tech event platform Digital October).
The new generation of Russian entrepreneurs is definitely more oriented towards digital. British newspaper The Guardian talked to Zeptolab's Mikhail Lyalin about the new edition of Cut the Rope and its terrific success. Cut the Rope: Time Travel was released on April 18, and has just achieved the top spot among the paid apps in iTunes. This time the little green monster Om Nom travels back in time to meet his ancestors. Among the announced features, new modes (Middle Ages, Renaissance, Pirate Ship, Ancient Egypt, Ancient Greece, and Stone Age), gameplay based on physics and Om Nom animation shorts from the ZeptoLab's YouTube channel enrich the experience of the game. If luck and success will continue to be with Mikhail in the years to come, chances are Lyalin's name will soon appear in the Forbes ranking.
The new edition of "Cut the Rope: Time Travel" is already available for iOs and Android.
Previous post: Business giants look to Russia for new business opportunities
All rights reserved by Rossiyskaya Gazeta.