Mumbai and St. Petersburg: Sisters in arms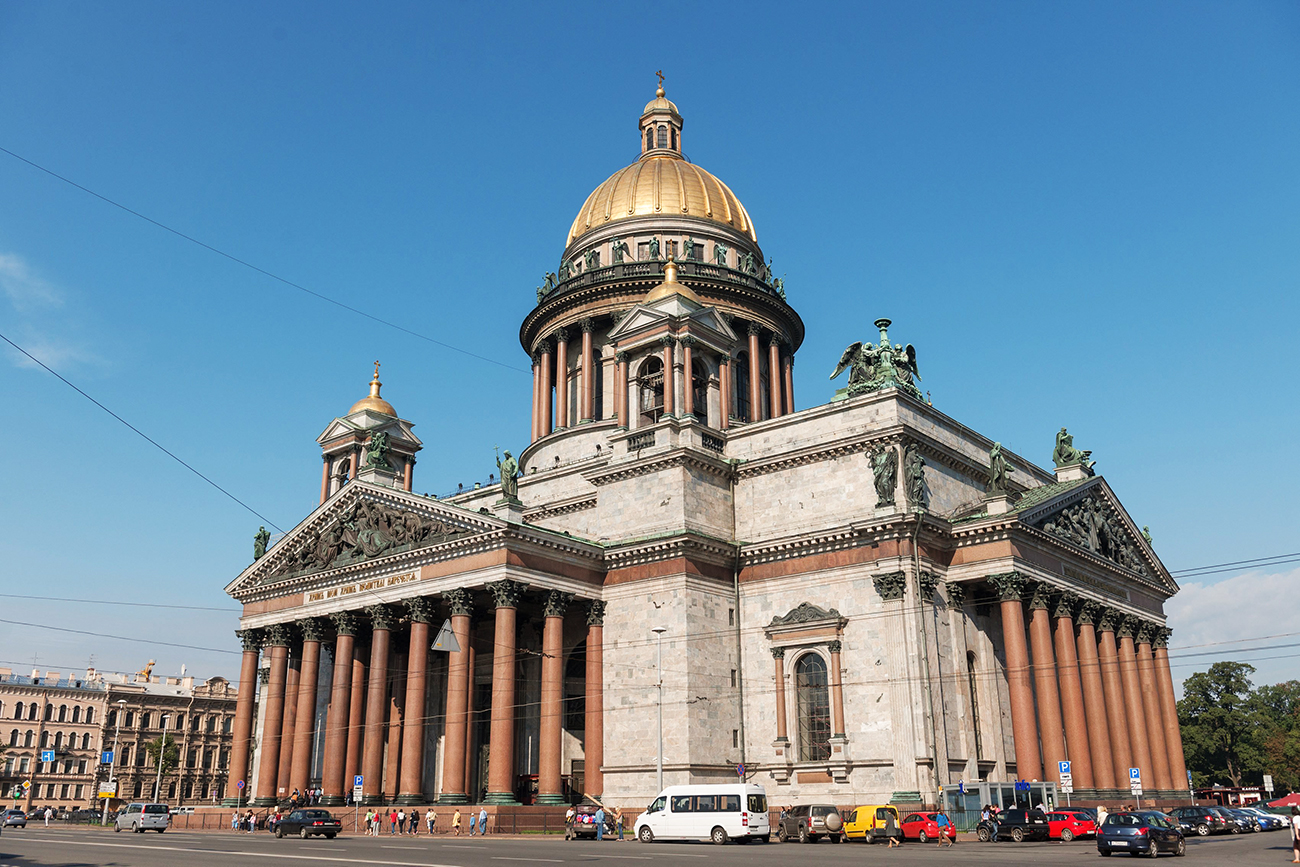 St Issac's Cathedral in St. Petersburg. Source: Canadian Press/Global Look Press
As different as they are, Mumbai and St. Petersburg have more than enough in common to justify their status as sister-cities. As they celebrate 50 years of this relationship, a lot more can be done to bring the people of these two coastal cities together.
At first glance a Russian visitor to my hometown, Mumbai, could easily be mistaken for thinking that the city is a twin of Moscow. Yes, there are plenty of people in both cities, who are hurried and stressed, and yet somehow almost always end up being late! Both cities have the claim of being the most important financial centre of their respective country, and have ridiculous real estate prices. But this is where the similarities end.
Mumbai's real soul sister is St. Petersburg. Back in 1967, Leningrad and Bombay officially became sister cities. Far away from the real source of political power, both cities have one foot deeply set in the West. Both cities have traditionally been at the forefront of the liberal movement.
Then there is the contribution to the world of performing arts and cinema respectively. While St. Petersburg is home to famous ballet dancers and singers, there would be no Bollywood without Bombay.
In both cities, culture matters. Whether it's a western classical music concert at an old church on Nevsky Prospekt (avenue) in St. Petersburg or a session of Carnatic or Hindustani music in one of Mumbai's many concert halls, one can expect the audience to be of all age groups and comprising largely of people who know their matter.
The recent staging of Giacomo Puccini's opera, La bohème by the Symphony Orchestra of India was a smash success with tickets selling out quickly for each of the three performances. Indian maestros often get the same kind of response in St. Petersburg, a city that loves Indian culture.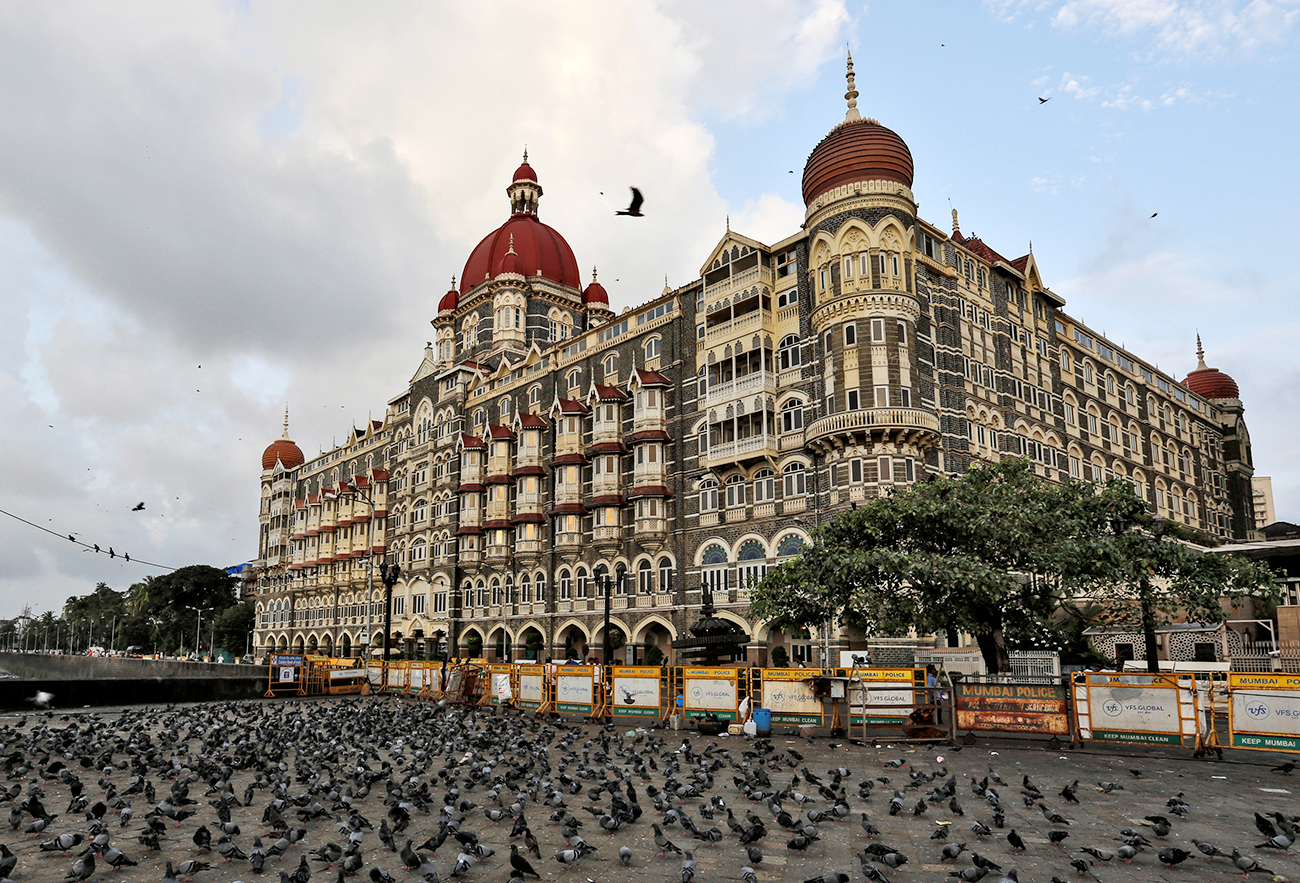 The Taj Mahal hotel in Mumbai. Source: Reuters
Residents of both cities care less about image than their counterparts from Moscow and Delhi do. At least from my experiences, one's less likely to get judged for not having an iPhone in the coastal sister cities than in the capitals of Russia and India.
While it's nice to see women looking their absolute best even at 8 am on the Moscow Metro or seeing the radiant and stately beauties of Delhi well groomed in all seasons, for the women themselves, it is probably much easier to live in a place that has a laidback and casual attitude towards these things.
Mumbai and St. Petersburg let people be! Be the way you are, dress the way you want, live life as you please. These are unofficial mottos of these two great coastal cities.
Freedom, enlightenment, indifference to politics, openness, liberalism are terminology that could be easily associated with both the cold city by the Baltic Sea or the warm and balmy metropolis by the Arabian Sea.
There is a bit of St. Petersburg in Mumbai, although one has to look hard to find it. No, I am not talking about the little-known Leningrad Chowk that is in a corner of Dadar. There are decaying late 19th century buildings in some parts of south Mumbai that could easily fit into many corners of St. Petersburg's historic centre.
There is also a bit of Mumbai in St. Petersburg, and this is not necessarily in terms of the landscape or architecture, but more in terms of the vibe and the feel of the city.
In 2017 both cities will mark the 50th anniversary of the establishment of the sister-city relationship. There will be photo exhibitions and an exchange of cultural events, but frankly this is just not enough.
So much more can easily be done to enhance the relationship. Residents of India's financial capital would pay a good amount of money to watch the Mariinsky Ballet troupe and soloists performing in a great venue like the National Centre for Performing Arts. Cultural exchanges would enrich both cities.
The relationship should also be extended to areas like educational exchange, even at the school level.
In addition to this, some sort of tourism cooperation, including with the launch of direct flights, would boost two-way tourism.
Tailpiece:
As I go for run on any of Mumbai's seaside promenades, the early morning light and colours remind me so much of the glorious summer days and White Nights of Russia's Northern Capital. May the sister cities grow closer together and develop stronger connections.
Ajay Kamalakaran is RBTH's Consulting Editor for Asia. Read more of his articles here. Follow Ajay on Twitter and Quora.
If using any of Russia Beyond's content, partly or in full, always provide an active hyperlink to the original material.