Why do so few Indians live in Russia?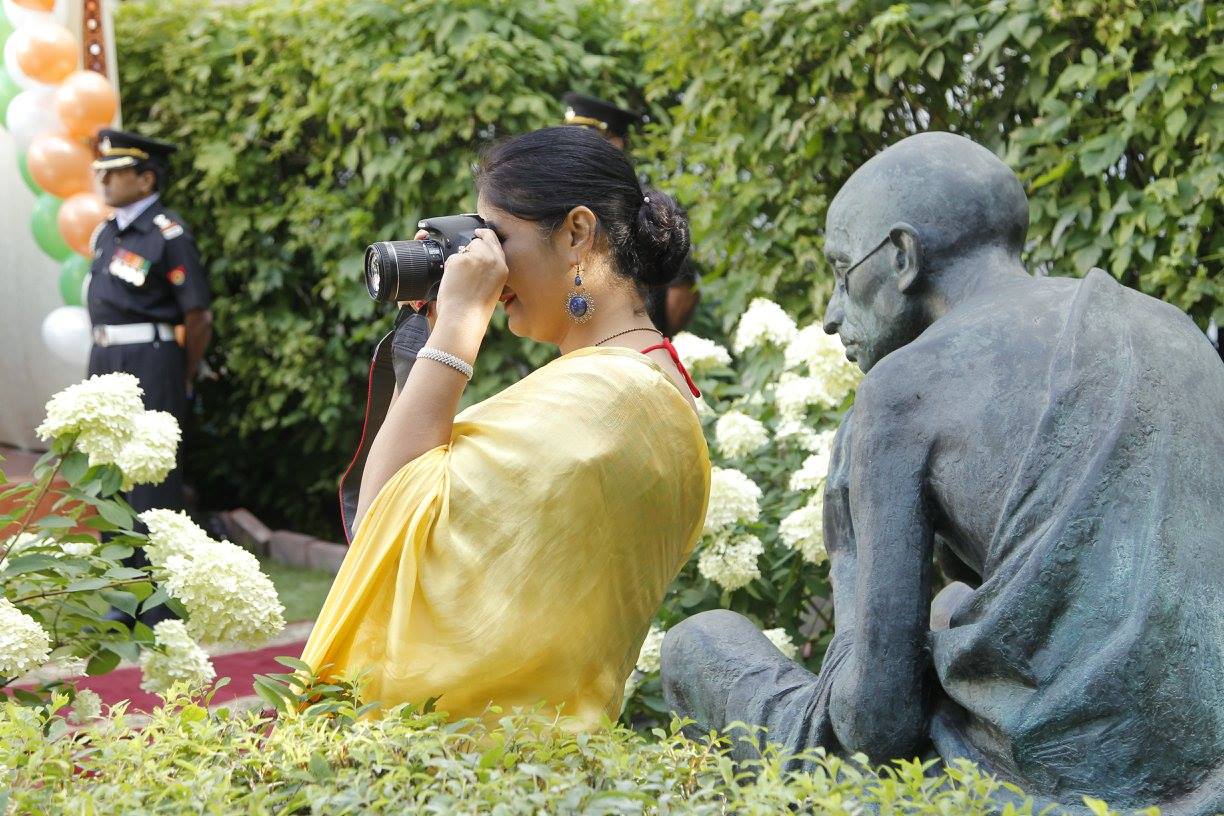 A member of Moscow's Indian community at the Independence Day celebration hosted by the Indian Embassy. Source: Vadim Shuts/Indian Embassy in Russia
Indian citizens are yet to take complete advantage of the numerous opportunities that Russia offers.
On my most recent trip to Russia an Indophile friend asked if I knew how many Indians lived in the country. Going by what I read on the website of the Indian Embassy in Moscow, I answered that there were about 14,000, including 4,500 students. That essentially means that less than 10,000 Indians actually live in Russia at least on a semi-permanent basis.
This friend wanted to know whether people were afraid of moving to the country, to which I answered in the negative. With a growing number of Indian tourists visiting Moscow and St. Petersburg, the old and silly ideas about the country are fading away. Hardly anyone is afraid of getting killed in a mafia shootout or getting attacked by non-existent skinheads.
Despite the fact that Russia is more or less seen as a safe country, it's only the enterprising and adventurous lot that want to try and settle in the country. Believe it or not, most of the large cities in the country (even outside Moscow and St. Petersburg) have a tiny Indian community.
In the early 2000s, there were at least a few hundred Indian citizens living in Sakhalin, where ONGC is participating in an oil project. The Indian oil and gas bellwether just had one representative on the island, but many multinationals employed Indians. One of the earliest Indians to live on the island was a turbaned Sikh gentleman who made many heads turn.
Siberian cities boast of Indian restaurants and cafés. 'Little India' and 'Om' are household names in the city of Novosibirsk. Irkutsk also has a popular Indian café. I have also spotted an Indian outlet at a food court in Vladivostok's centre. The city has a Hare Krishna café and another restaurant that was started by the same Indian businessmen who opened Yuzhno-Sakhalinsk's Bombay restaurant, which grew into a popular place for wedding banquets.
In each of these restaurants, I have seen Indian chefs and owners, but when it comes to people in other lines of business, the main destination for Indians is usually Moscow. According to the Indian Embassy's website, from the 500-odd businessmen from India in the country, over 200 live in Moscow. The Indian community in Moscow is small and closely knit, and takes an active part in cultural events in the city. Among them are former Indian citizens who are now naturalized Russians via marriage. Even these numbers are minuscule.
You also find student communities in cities like Tver, Smolensk and even Vladivostok, where the new and expanded campus of the Far Eastern State University offers generous scholarships.
As a country that is still aligning its systems with the rest of the world, there are plenty of opportunities for skilled Indian citizens. And for the ones with an entrepreneurial knack, the sky is the limit.
I suspect the biggest reason that more Indians don't want to settle down in Russia is the fear that the country may go into another major financial crisis sometime in the future. That need for stability is etched hard in the psyche of most Indians and some still fear that Russia is some sort of bubble that will burst - which it isn't by any means.
With the world moving towards automation and being on the threshold of change, the old idea of absolute stability simply does not exist anywhere.
As someone who lived for a significant part of my 20s in the country, I would highly recommend a Russian sojourn for my fellow Indians. I have hardly come across a single country (and I have travelled to more than 70 nations) where an Indian person is made to feel as welcome as in Russia. A lot of this has to do with the fact that there is no chance of any geopolitical tension between the countries and that most people above 45 still have overwhelmingly positive attitudes towards India, thanks to Hindi films of yesteryear.
Would I like to see more Indians living in Russia? Sure! But just the kind of law-abiding and respectful people I know in India. Let the masses head to the shores of countries where they see streets paved with gold. We definitely don't need people to come and ruin the nice reputation that Indians enjoy in Russia.
Ajay Kamalakaran is RBTH's Consulting Editor for Asia. Read more of his articles here. Follow Ajay on Twitter and Quora.
If using any of Russia Beyond's content, partly or in full, always provide an active hyperlink to the original material.