What strange things are Russians doing with camels?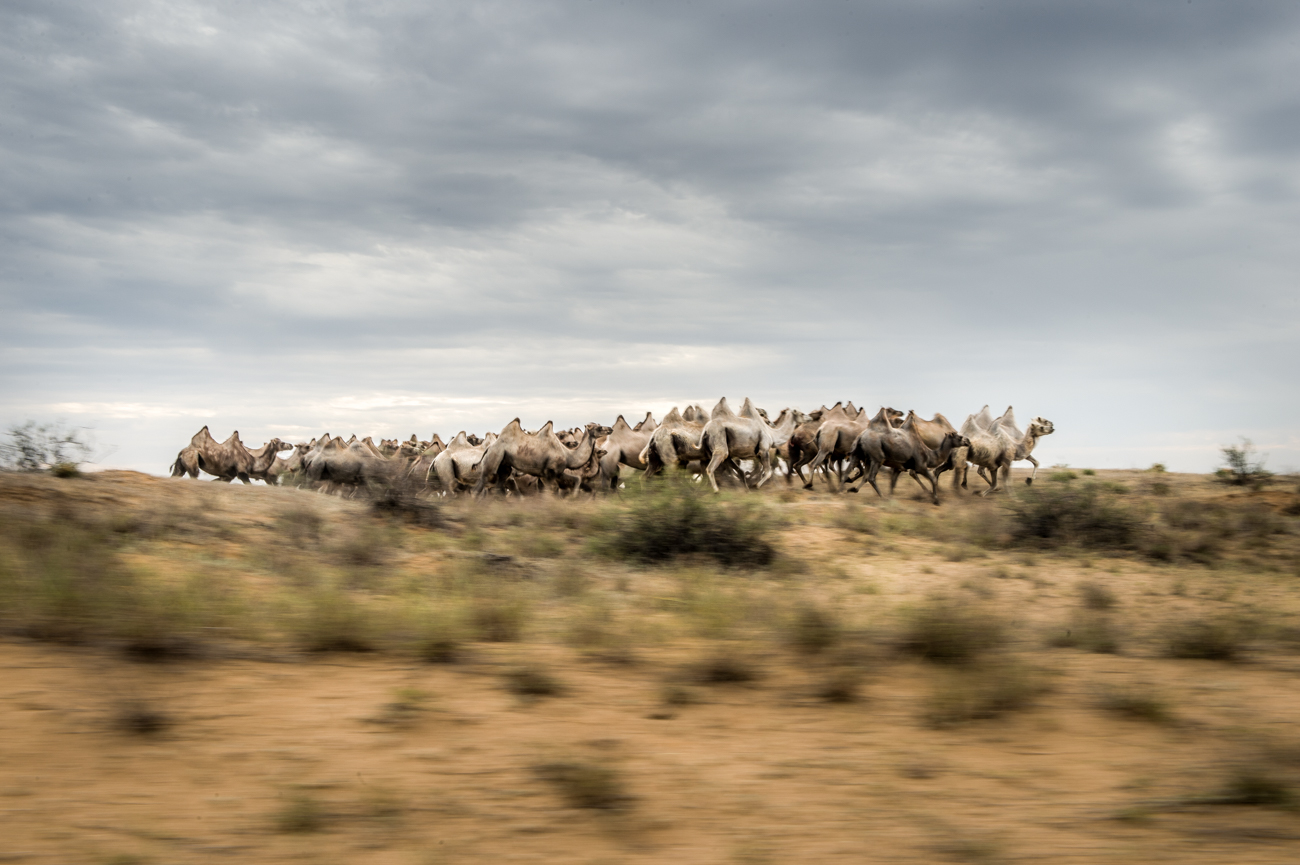 Riding a camel in Siberia is rather strange and unusual, but breeding camels for export is not a crazy idea. And all of this is done today in Russia.
Camel races in Siberia and the Urals, and exporting camels - yes, Russians are masters at these! But one needs vast fields, a wolf hunter and friends among border guards. Other than that, breeding camels in Russia is easy. As farmers say, "There's really nothing special about it."
Not a costly business
Recently, two Moscow suburban residents were attacked by camels living in the yard of a private house. Some women came face-to-face with the two camels in a local forest when they were on a walk. No one was prepared for the encounter: the camels were on their honeymoon and were excited, and one woman ended up getting bitten.
Such encounters are not common in Russia, however. Camels are usually bred on an industrial scale in just a few places. One is in the Astrakhan Region, not far from the Russian-Kazakhstan border. About 500 camels live side by side in the Zarya ranch, a former Soviet kolkhoz.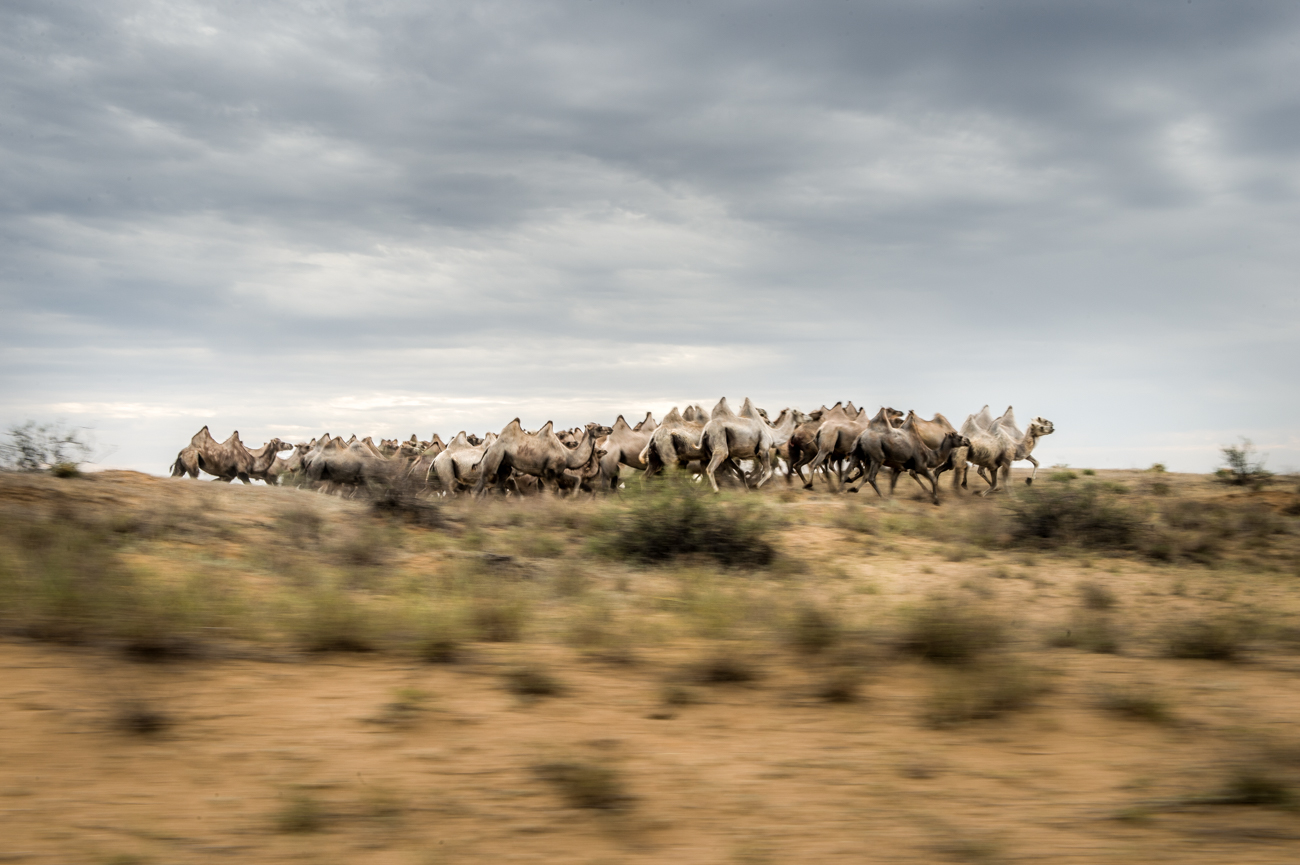 Photo: Alexey Nikolaev
In the USSR, camels were seen as exotic, but it wasn't clear what to do with them. No one thought of selling them - there were state subsidies, and that was enough. Now everything is different.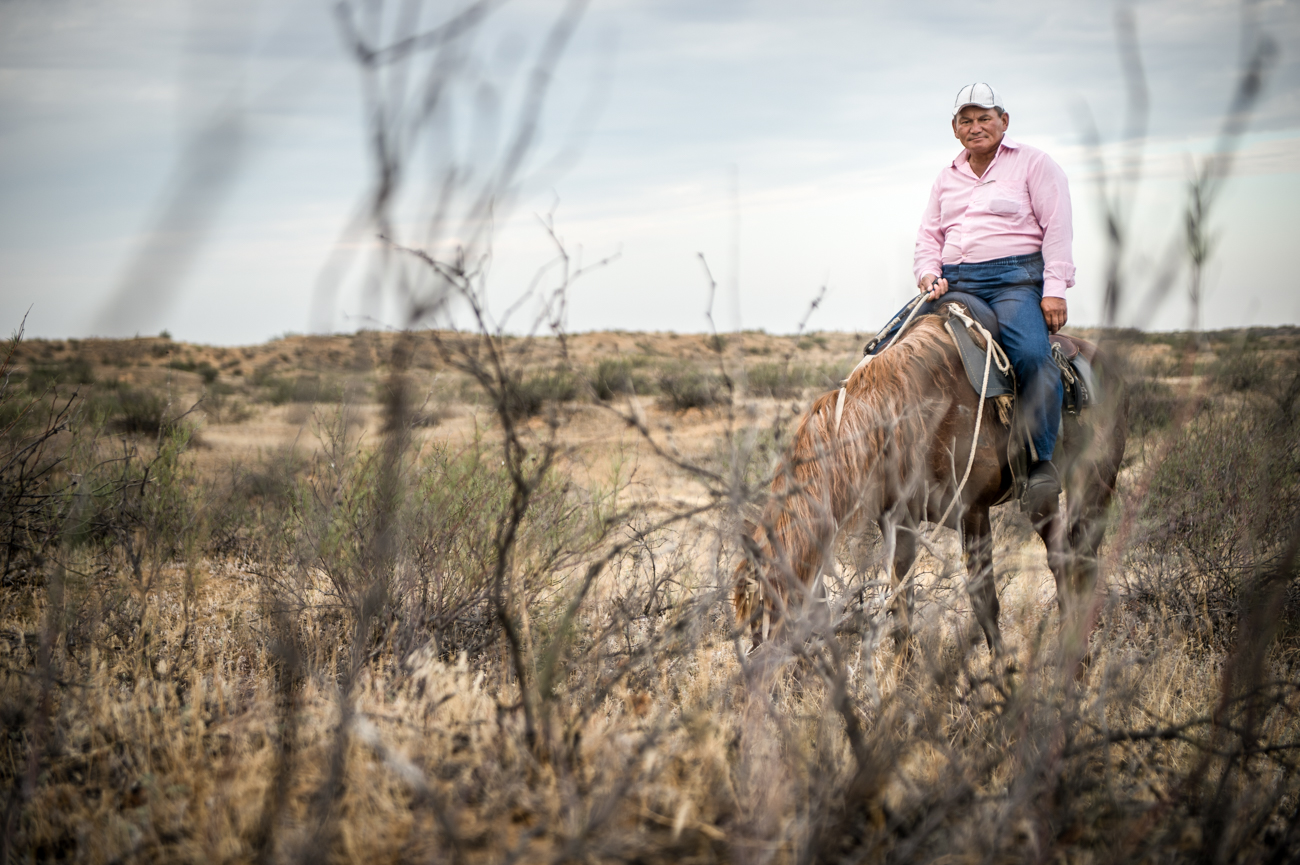 Photo: Alexey Nikolaev
"The frenzy began five years ago when the mayor of the town thought of organizing camel races. Suddenly, the 'exotic' turned into an obsession. People came here from Finland, Switzerland, and Norway. Recently, we sent five camels to buyers in Chelyabinsk in the Urals," said Khalida Yusupova, who has been chairwoman of Zarya since 1998.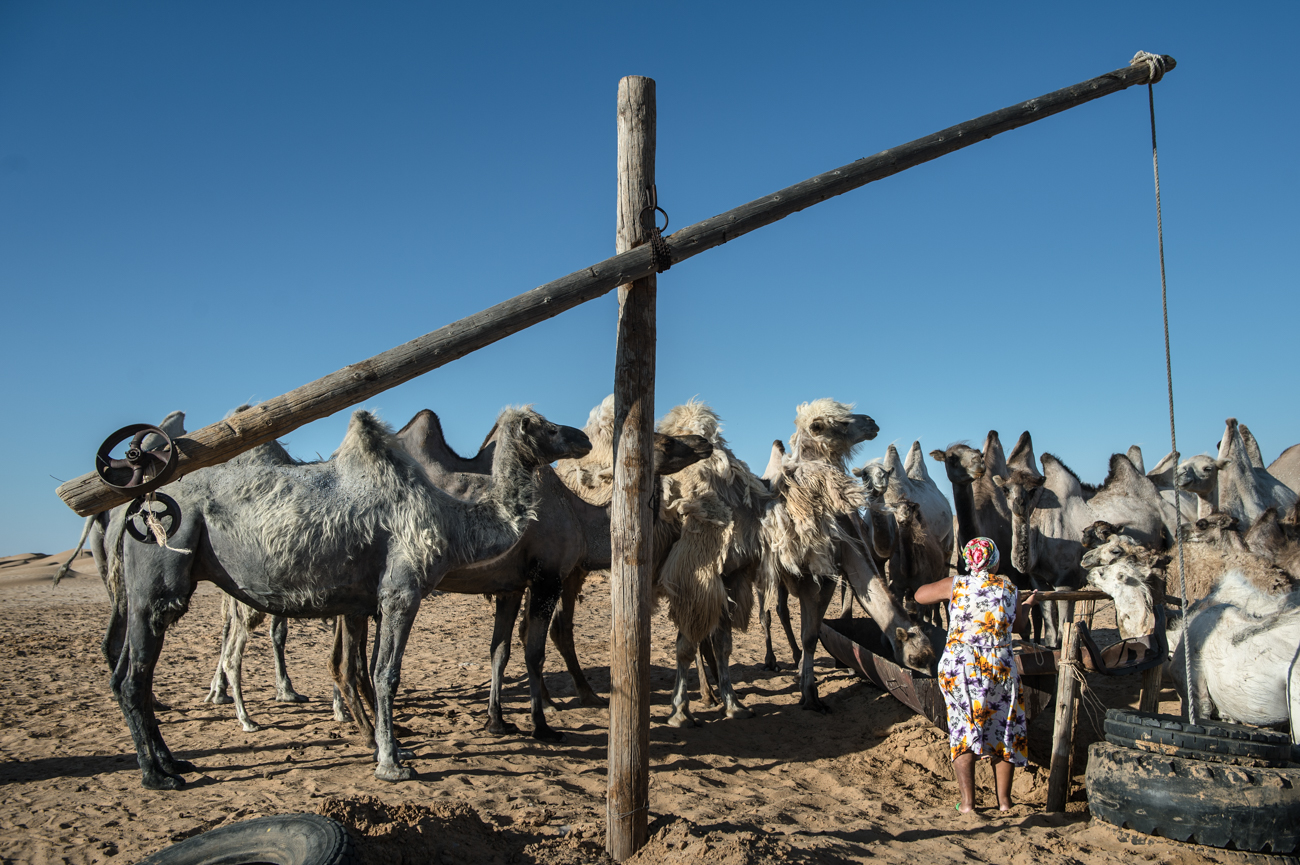 Photo: Alexey Nikolaev
This is not a costly business. If you have a small herd of camels, it costs less to care for them than cattle, adds Yusupova. Prices for camel milk range from $6.6 to $13.2 a liter and at least $0.6 for a kilogram of wool, which farmers say is not that much.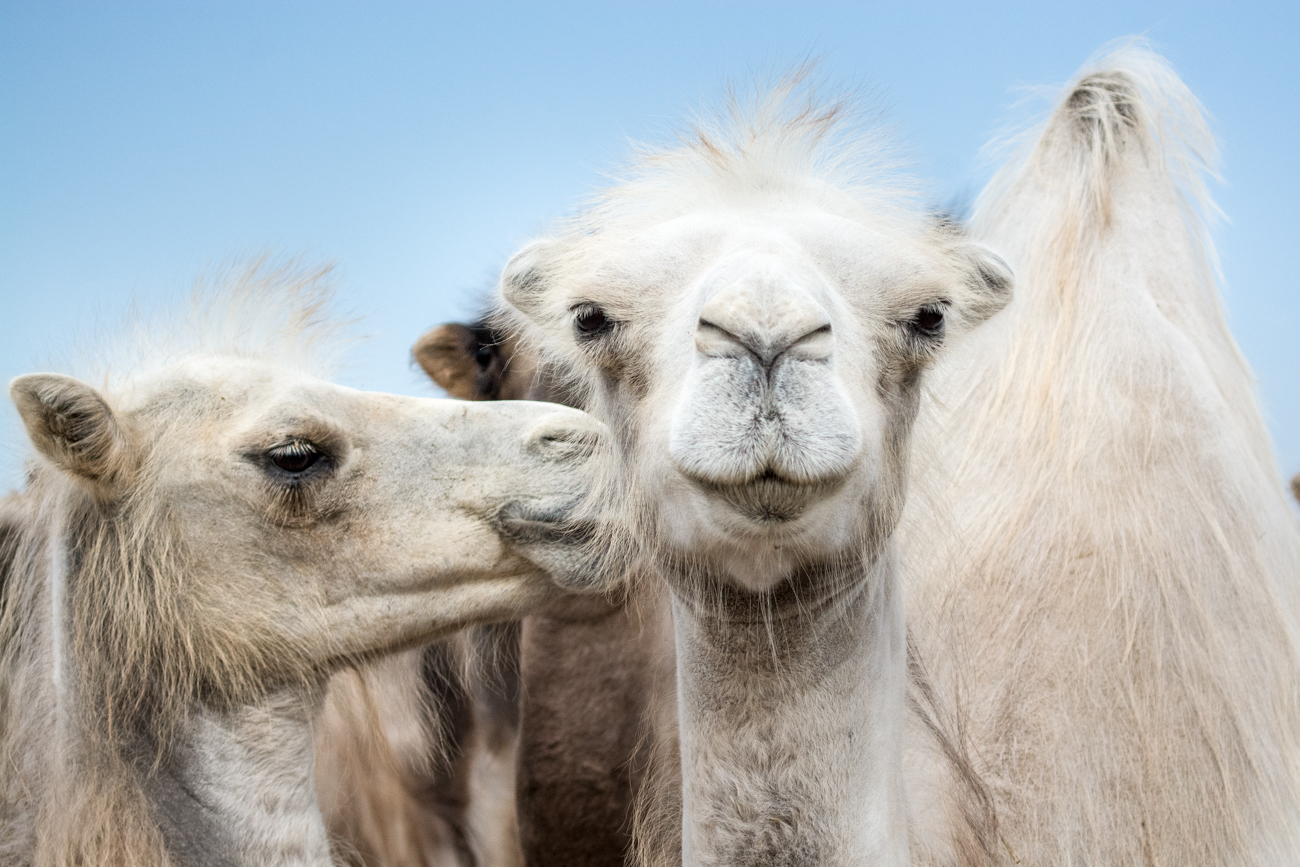 Photo: Alexey Nikolaev
"It's difficult to breed them. Also, camels are not guinea pigs."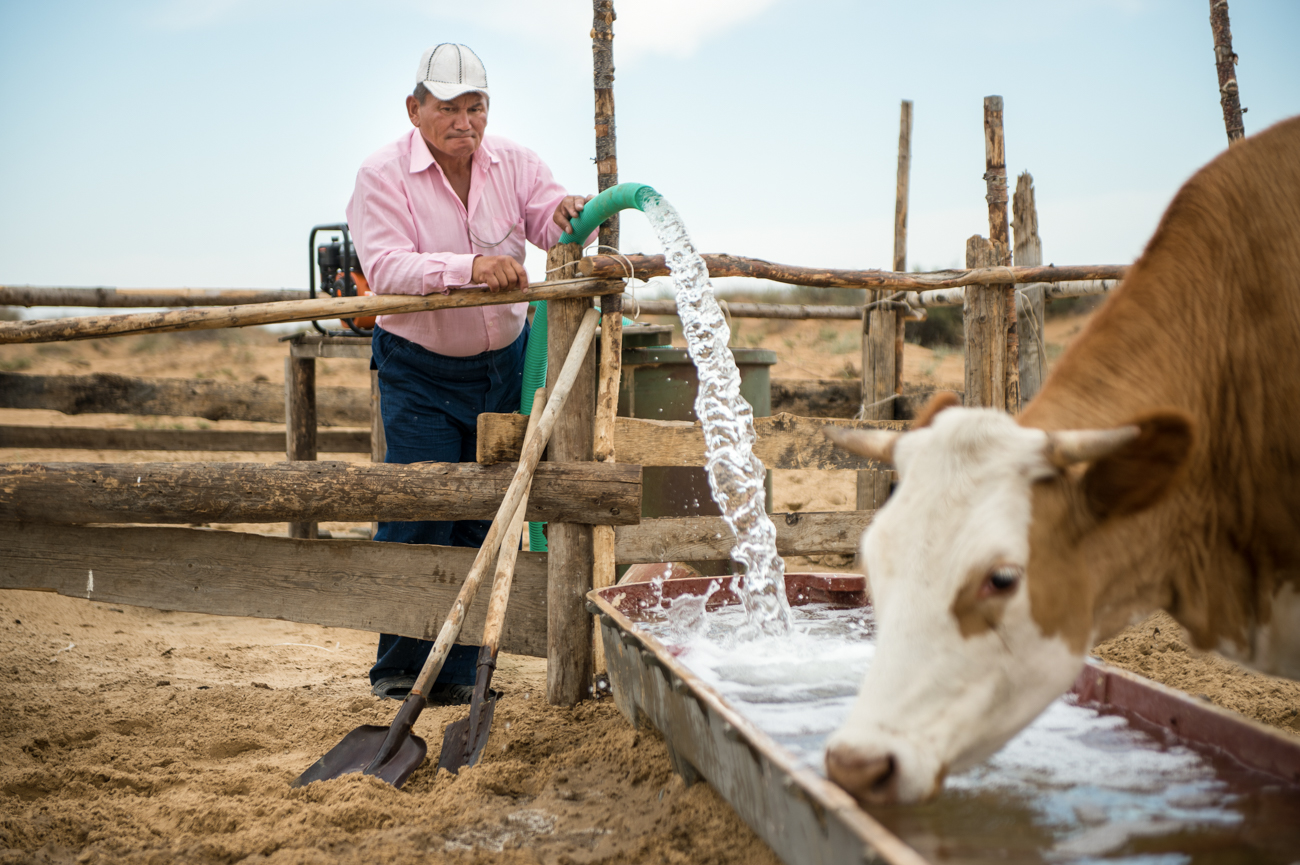 Photo: Alexey Nikolaev
"They live for 20-30 years, which means that the animal will be with you for half your life," remarks Sugunduk, a Zarya employee who has been breeding camels for more than 30 years.
Photo: Alexey Nikolaev
If the camel has a broken hump, he is butchered for food.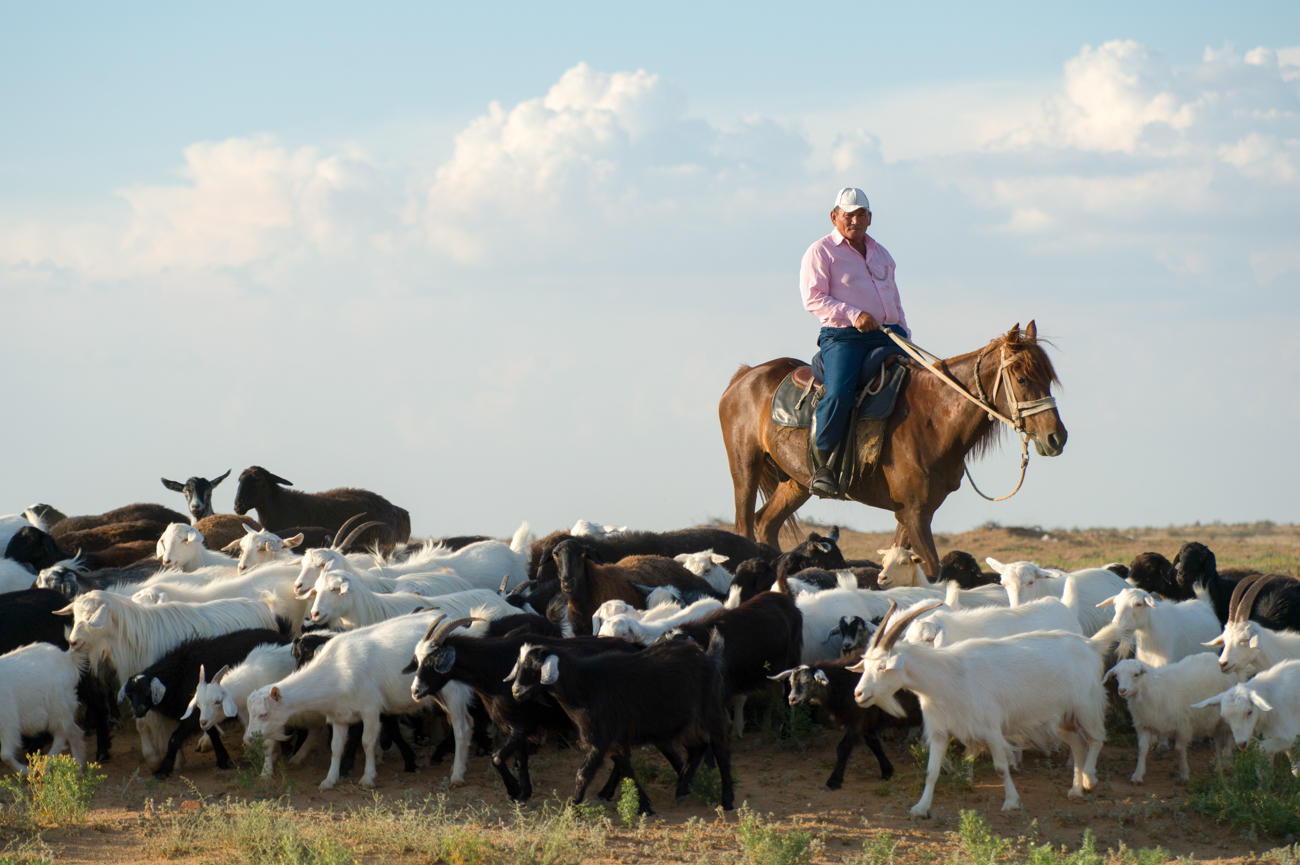 Photo: Alexey Nikolaev
"We have many farming settlements. One camel per week," says Khalida.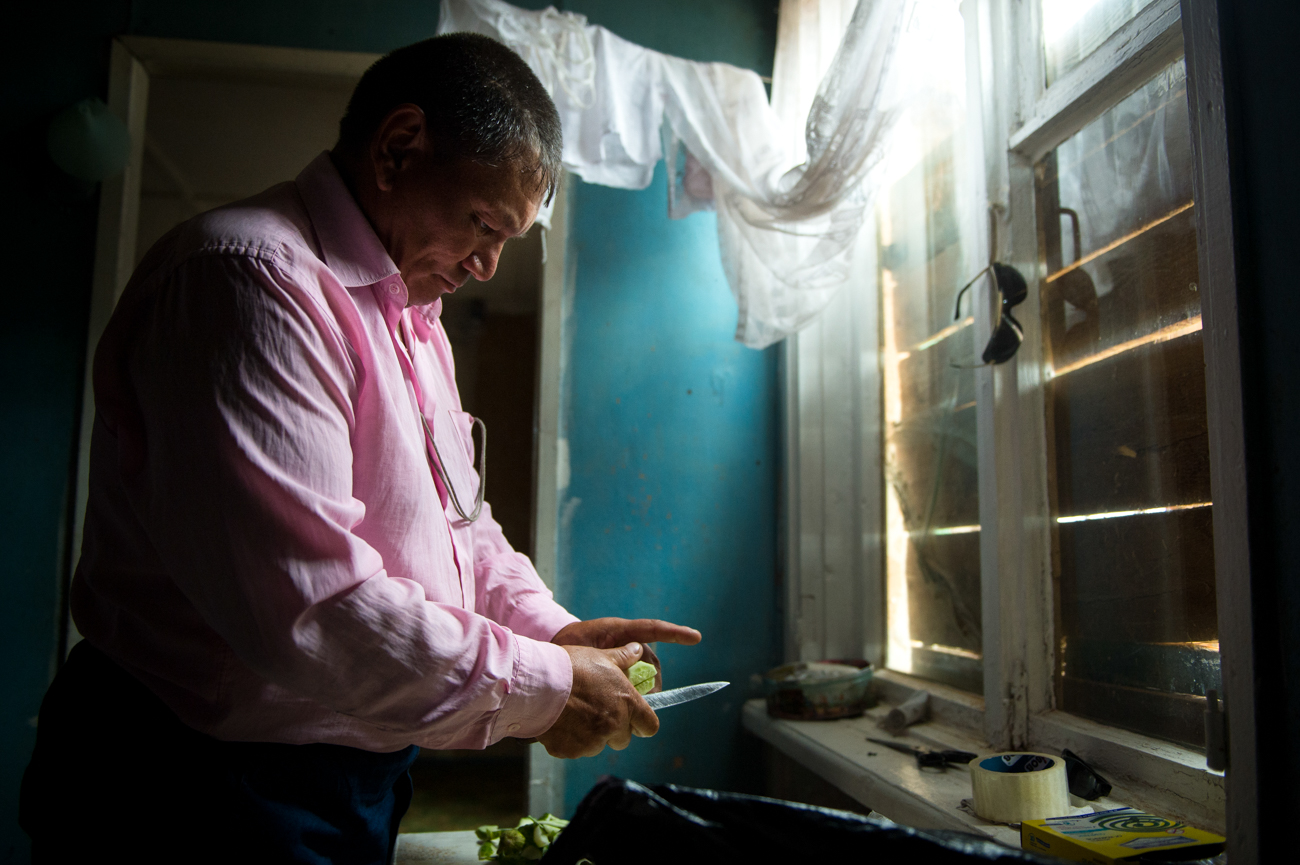 Photo: Alexey Nikolaev
In general, the main source of revenue is the sale of the herd: one head costs from $420 to $750.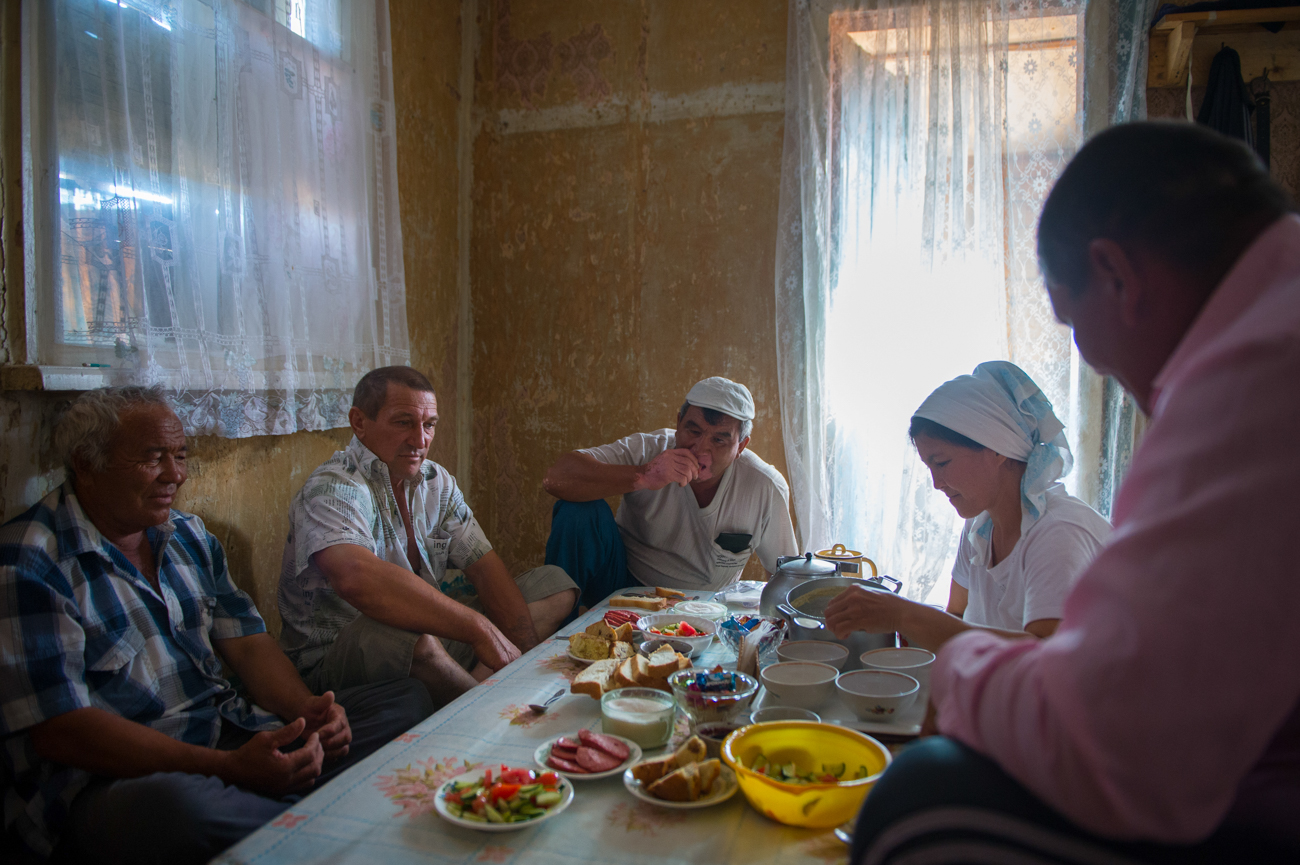 Photo: Alexey Nikolaev
Throughout summer it might rain just once in the Astrakhan Region.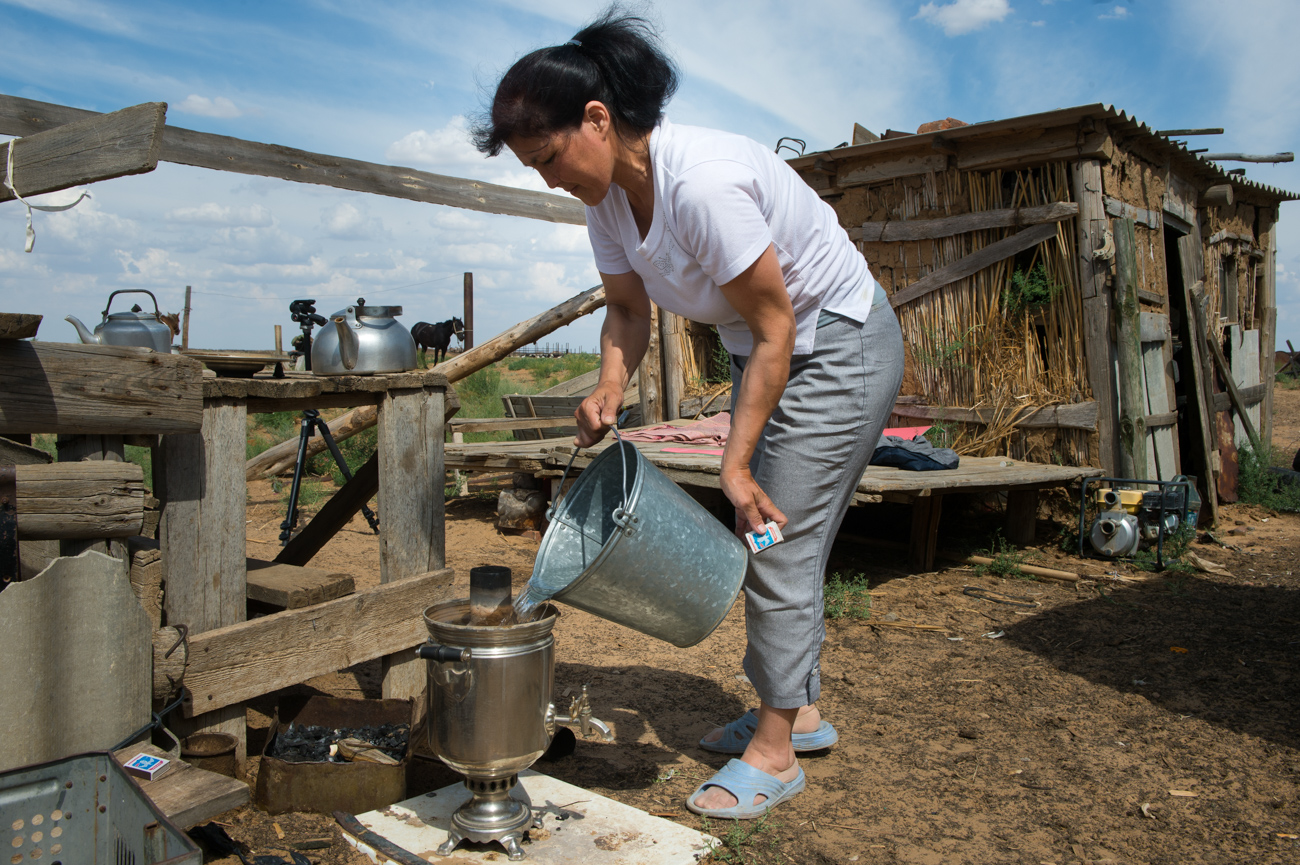 Photo: Alexey Nikolaev
The camels also tolerate winter, but there are some problems.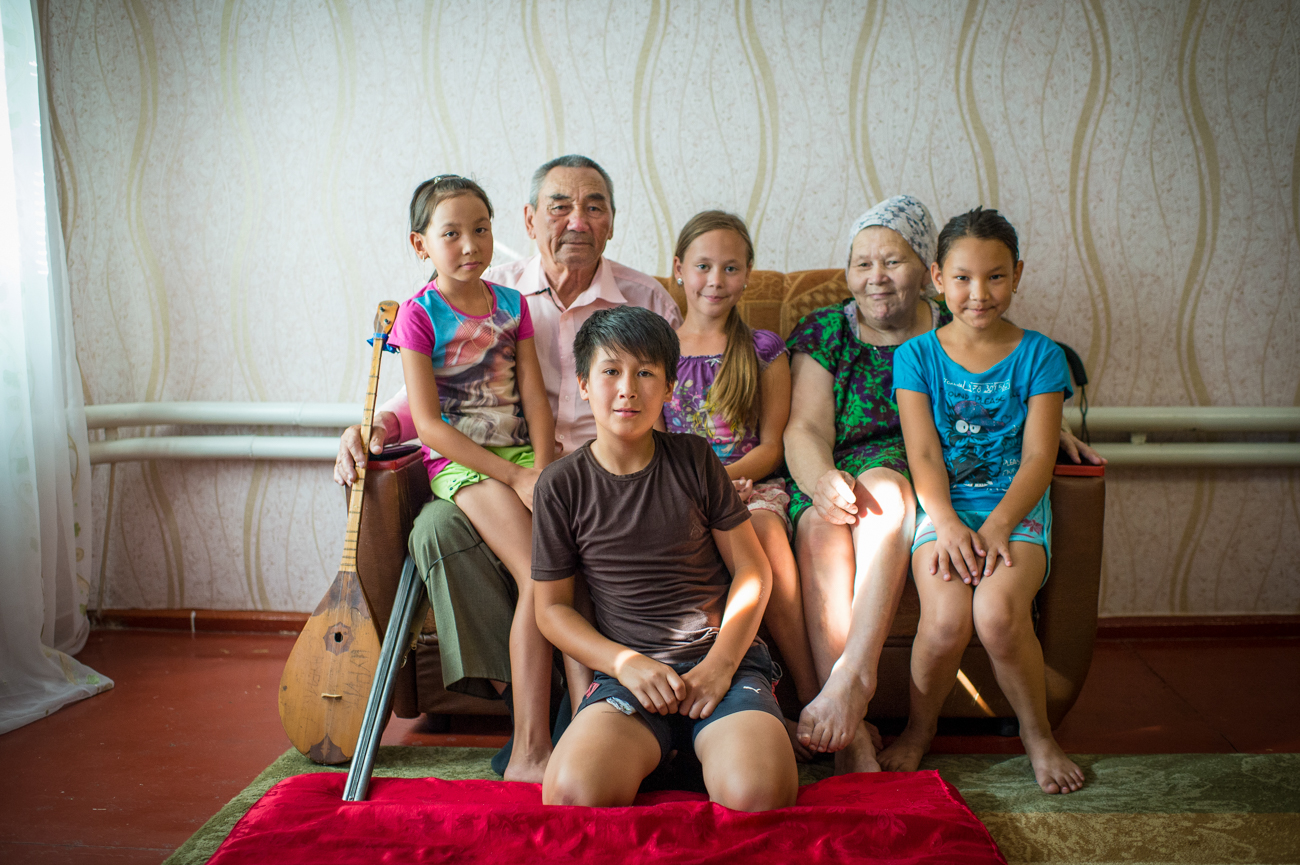 Photo: Alexey Nikolaev
Trouble with border guards
The camels move freely within a radius of 20-80 kilometers. In other countries, helicopters are used for herding, but Zarya doesn't have any.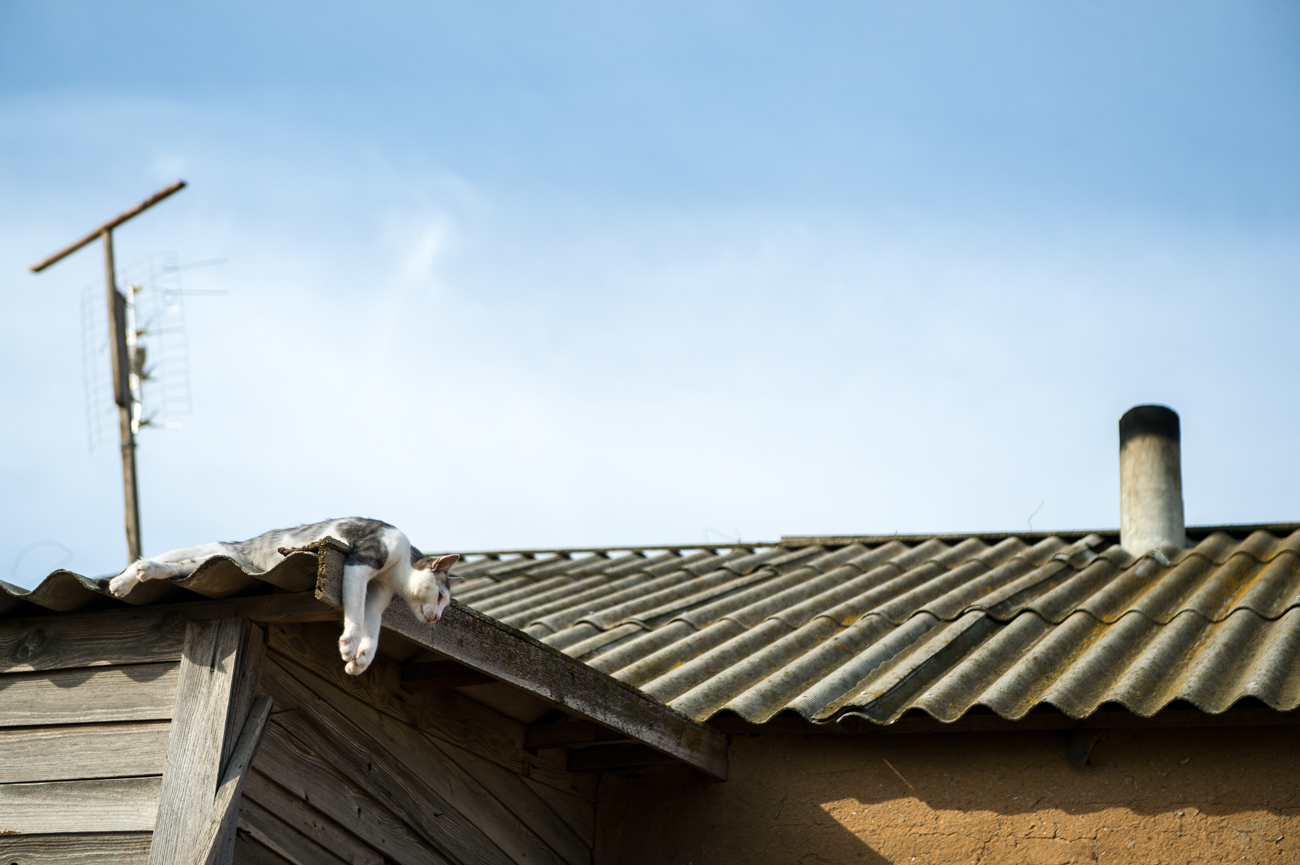 Photo: Alexey Nikolaev
Just like 30 years ago, they use horses.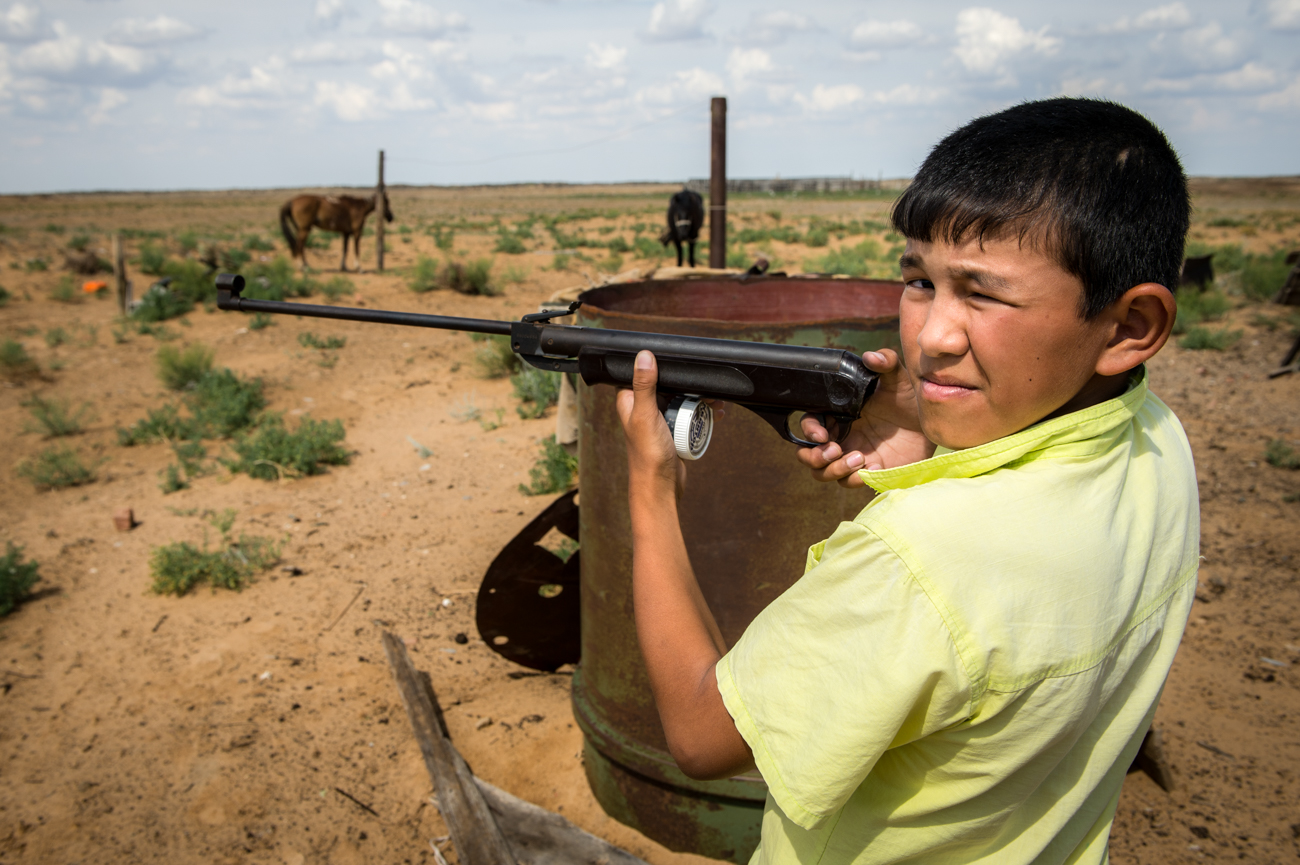 Photo: Alexey Nikolaev
"The Kazakh border is nearby, but the camels don't care, they cross it anyway," Khalida smiles. "I always imagined the border as plowed land, as was shown on television. But it's not like this. Once I didn't even notice how I had crossed the border. I was detained for a day and fined. But my camel was returned."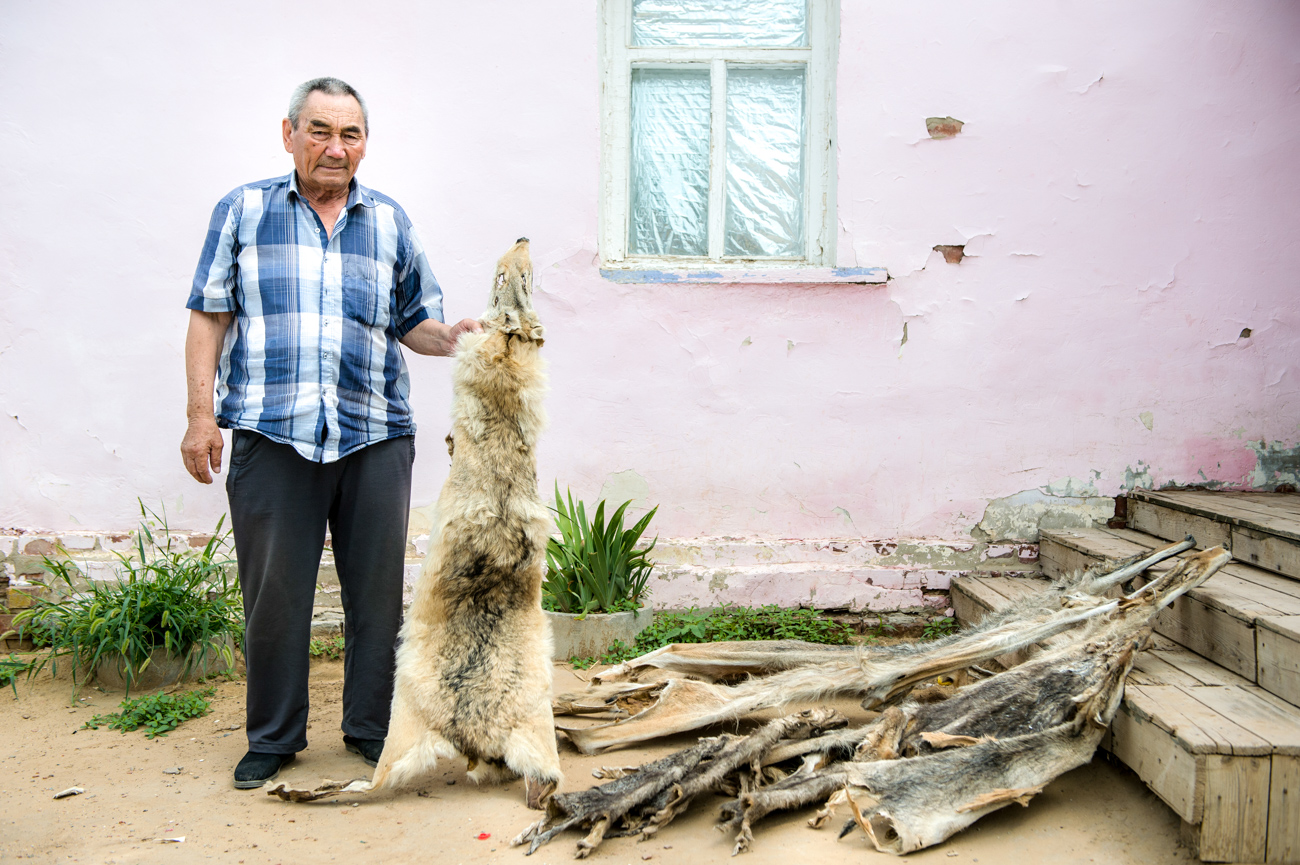 Photo: Alexey Nikolaev
Now, farmers use GLONAS (global navigational system), and they implant microchips into the animals. This is not cheap, but it is efficient.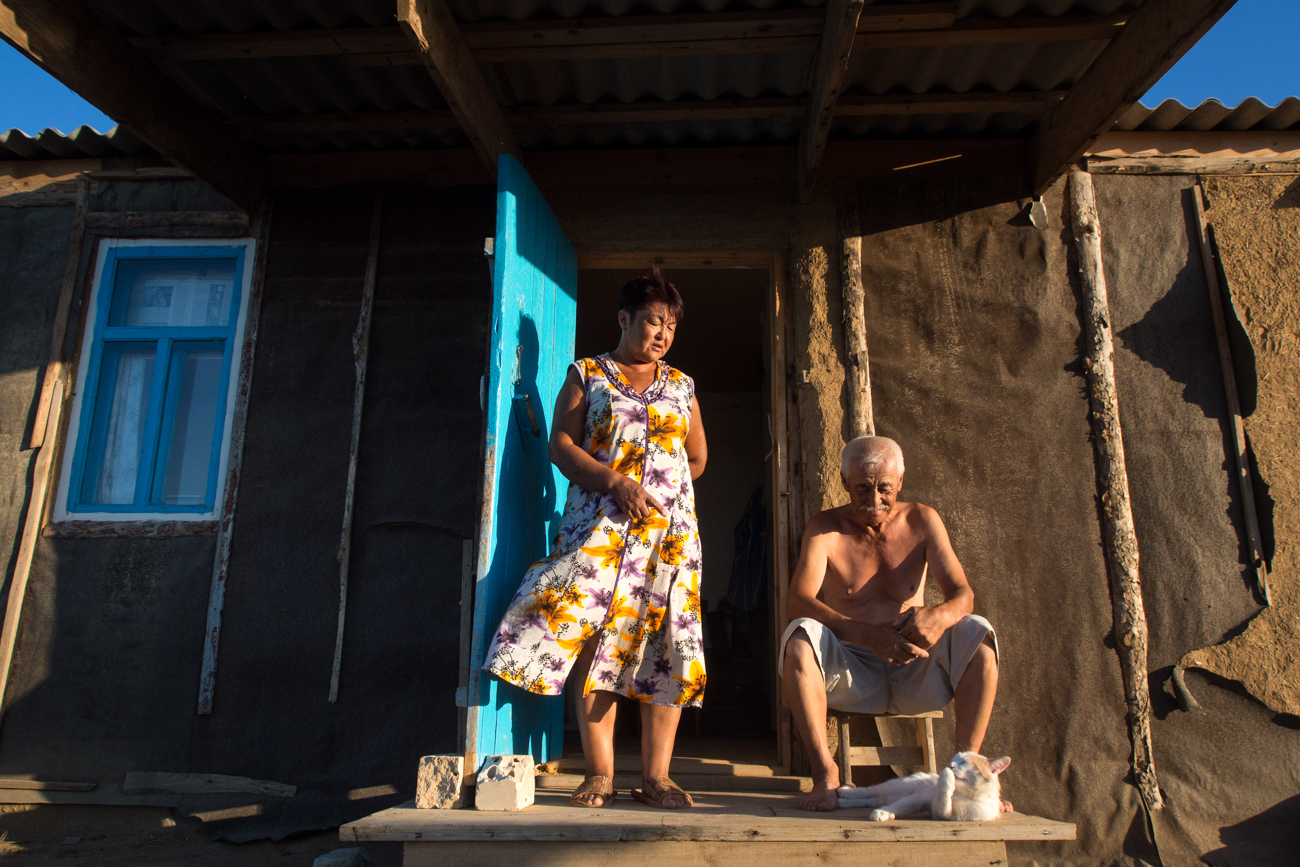 Photo: Alexey Nikolaev
Some things remain unchanged, however. Wolves are still a real threat for camels in Russia. So, wolf hunters must work in the farms. The wolf is tracked in the morning as he leaves fresh footprints.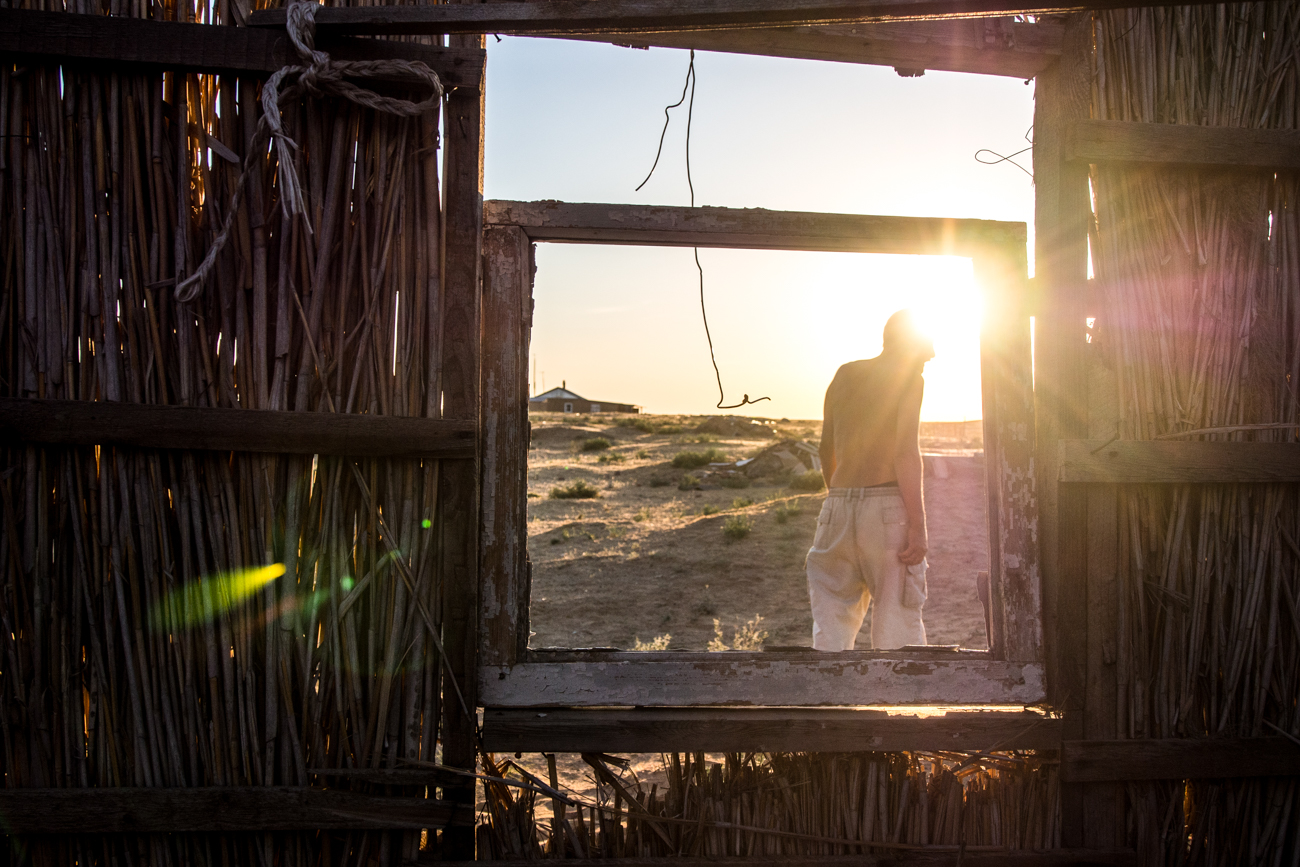 Photo: Alexey Nikolaev
"Wolf hunting is a science, and excruciating work," said Khalida.
Read more:
If using any of Russia Beyond's content, partly or in full, always provide an active hyperlink to the original material.