Stanislav Kislov is a short and sturdy man with a contagious, boyish laugh. In 2005, he founded the company, Geoenergetika, and five years later it was celebrated as Russia's Best Innovational Enterprise. The company offers clients a unique technology, developed by his father, used to coat metallic surfaces, increasing the lifetime of parts tenfold.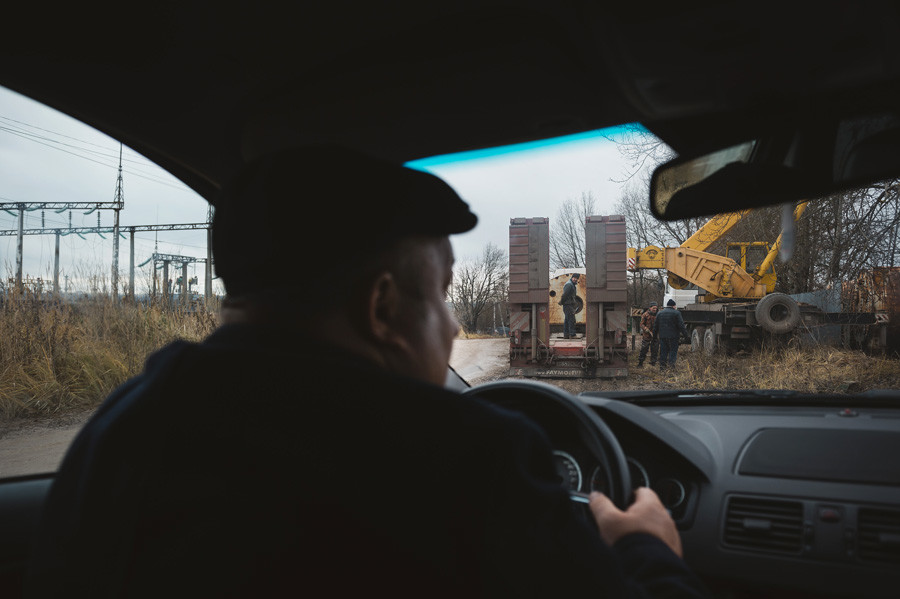 Kislov Sr.'s entire life had been spent at the Kaluga Turbine Plant (KTP), which today is a subsidiary of the holding company, Power Machines, Russia's leading producer of turbines for civilian power plants and navy vessels.
When the USSR collapsed and the country began moving to a market economy, KTP stopped receiving state orders and tottered on the edge of bankruptcy. By 2000, Russia's overall industrial production had fallen by 20-25 percent compared to 1989.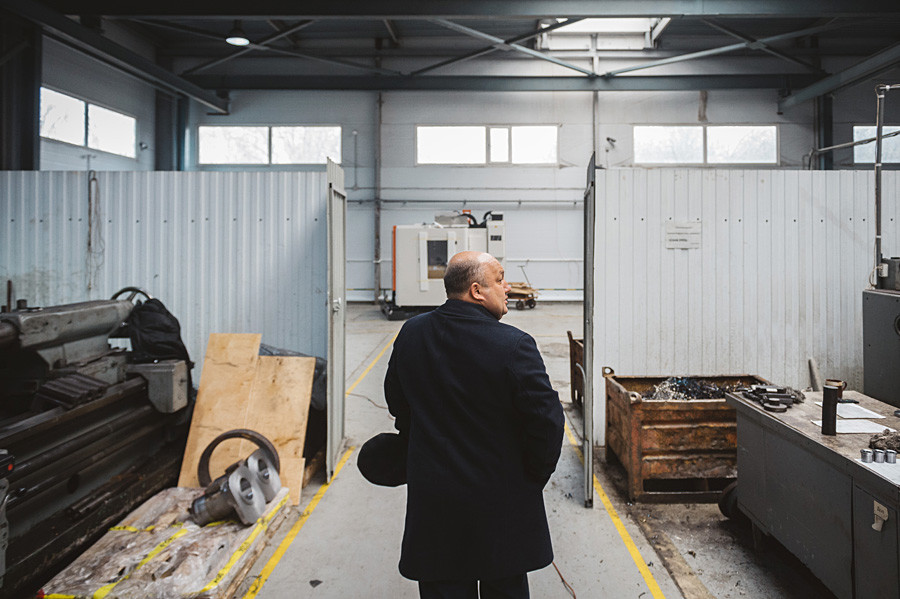 Anton Belitskiy
Although the plant's employees had not been paid for six months, no one walked off the job, and people continued to work without pay, believing that eventually the country would again need turbines.
While Russians can work without pay, they can't go on without having a purpose and goal. That's why in the 1990s KTP engineers made work for themselves, and this is when Kislov Sr. developed his unique technology.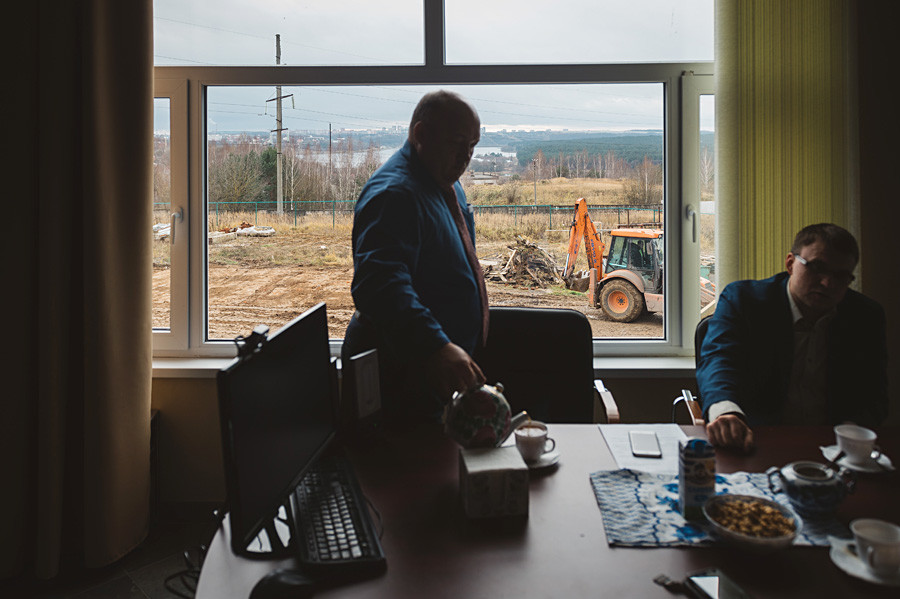 Anton Belitskiy
Mineral 'soup' in a dream
The idea of a mineral-based liquid coating came from the famed Russian scientist, Vladimir Vernadsky. Once during research Vernadsky noticed that certain minerals had qualities that couldn't be reproduced in a laboratory. However, he presumed these qualities could be transferred to metal. Theoretically, it looked easy: take a stone, crush it into small pieces and apply to metallic surfaces.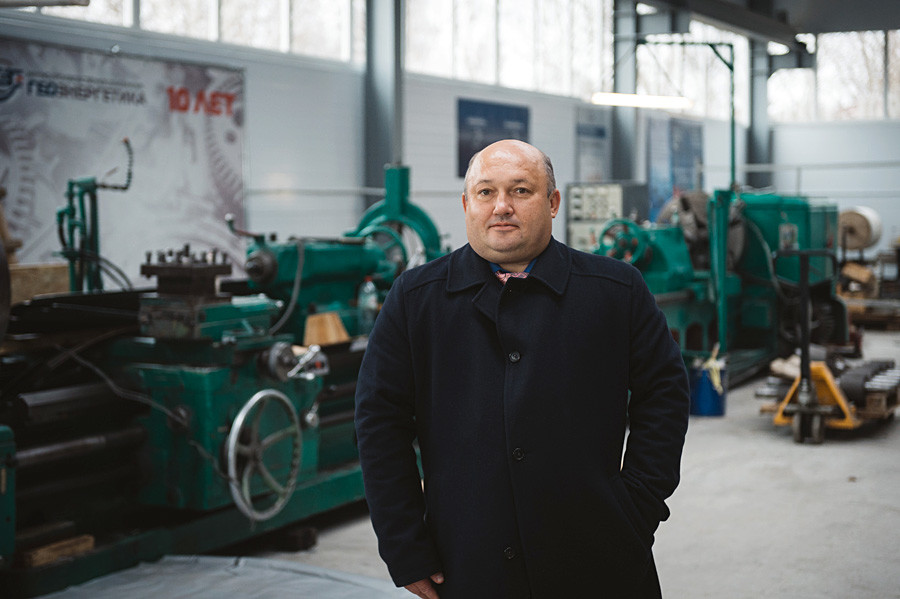 Stanislav Kislov
Anton Belitskiy
"They say Mendeleev saw his chart in a dream," said Kislov. "But you have to be a genius of a chemist to see such dreams. My father was a born engineer, and he dreamt of these technologies. One day the idea came to him, of a way to apply minerals to metal."
Kislov Sr.'s method was radically different from previous ones. The technology utilized diffusion, which is penetration of the mineral mass into the metal's structure, resulting in the metal obtaining qualities that offered metallurgy a revolution. Resistance to corrosion, abrasion and any physical impact increased tenfold.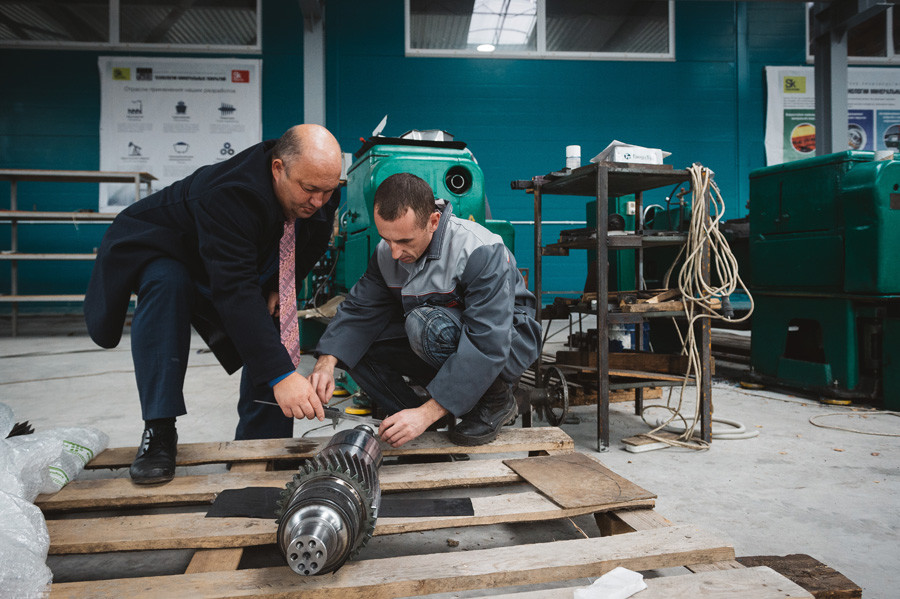 Anton Belitskiy
While he developed this innovative technology, Kislov Sr. wasn't able to apply it commercially. KTP was near bankruptcy, and only in the early 2000s, when the economy improved, was there hope that the technology would be in demand. So, when he retired in 2004, Kislov Sr. offered his son to continue the family business.
Kislov Jr. had studied engineering and economy. While his father had developed the unique technology, Kislov Jr. knew how to sell it. In 2005, he launched his own company.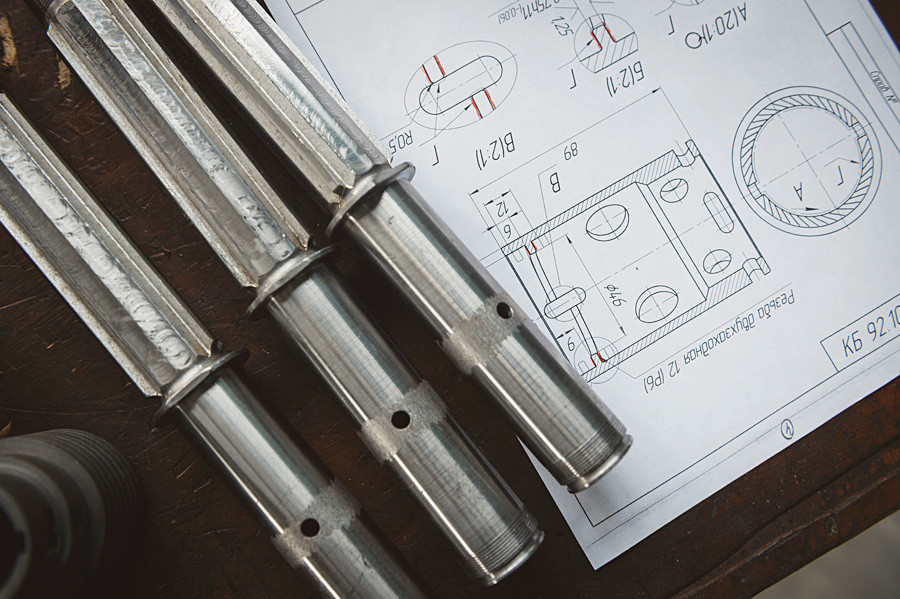 Anton Belitskiy
The peculiarities of Russian marketing
Geoenergetika sits on a hill in the center of Kaluga, a medieval Russian town 180 km southwest of Moscow. The hill offers a view of birch groves, the waters of the Yachenskoi Reservoir and golden Orthodox church domes. The company's production unit is a small two-story building made from light-blue panels. An apple orchard lies next to the building and hides a recently built bathhouse.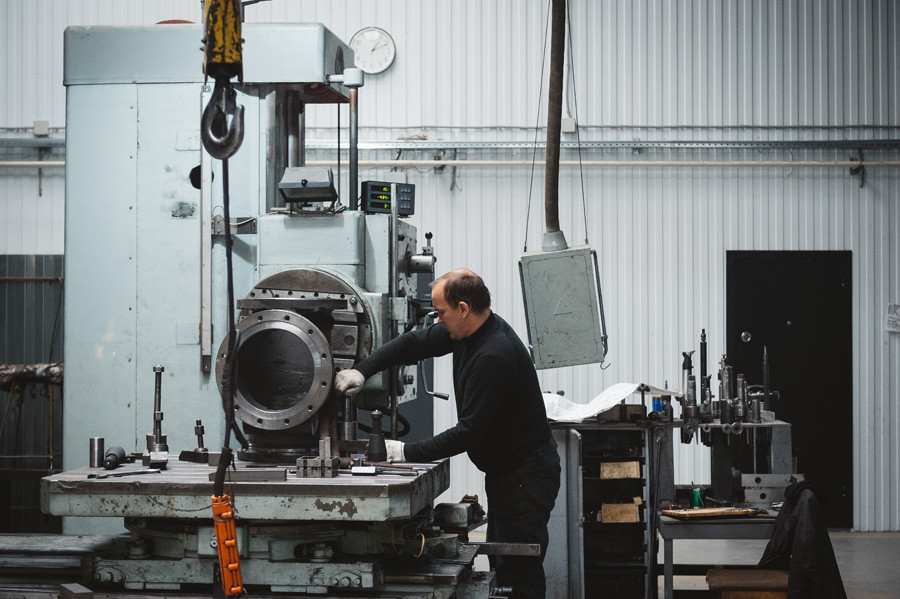 Anton Belitskiy
"If you take your client to the bathhouse and steam it up with an oak broom, negotiations go much smoother," said Kislov, who advocates a human approach with clients, as he explained the peculiaritiesof Russian marketing.
With two workshops and about 30 employees, wooden boxes stand along the workshop walls. These are Kislov's clients – the metallic parts to which he must apply his technology.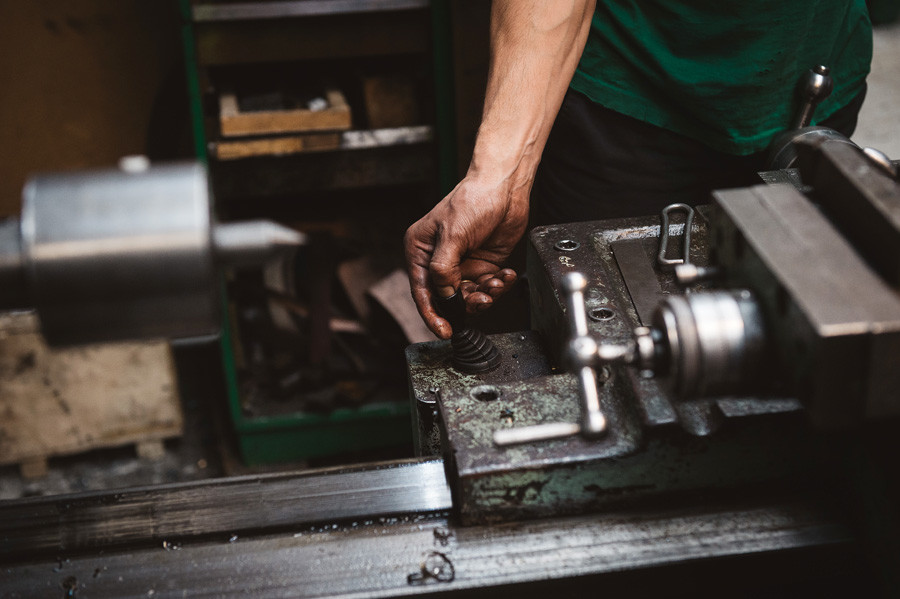 Anton Belitskiy
"For example, take these shafts used in metallurgy," Kislov points to three opened boxes, and inside are shiny metallic parts. "Each costs 10,000 euros, but they haven't been working for over two years. We process them with our mineral coating and their longevity grows fivefold. Imagine how much money is saved!"
Each ruble spent on the mineral coating brings the client five rubles in revenue. The technology was suspiciously easy when demonstrated. It didn't change the part's geometry, and did not require large equipment and logistics calculations. Geoenergetika's specialists were able to do everything on the spot. Furthermore, the technology was easily adapted to the needs of concrete production, and could satisfy practically any condition set forth by the client.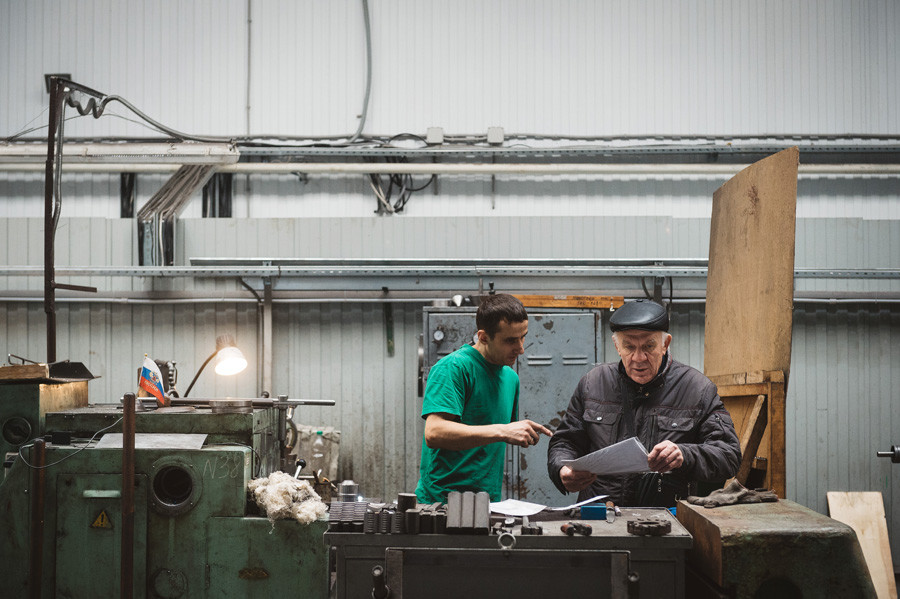 Anton Belitskiy
"I compare our company to a chef who can make soup saltier or spicier," remarks Kislov. "By varying the mineral's qualities we can achieve various technical parameters. It depends on what the client wants. If he needs resistance to corrosion, we make one type of coating. If he needs resistance to abrasion, then we make another."
Mobile installation across the globe?
Geoenergetika won the market's recognition thanks to tests performed by Berlin's Federal Institute for Materials Research and Testing (BAM), whose experts are world authorities on material science.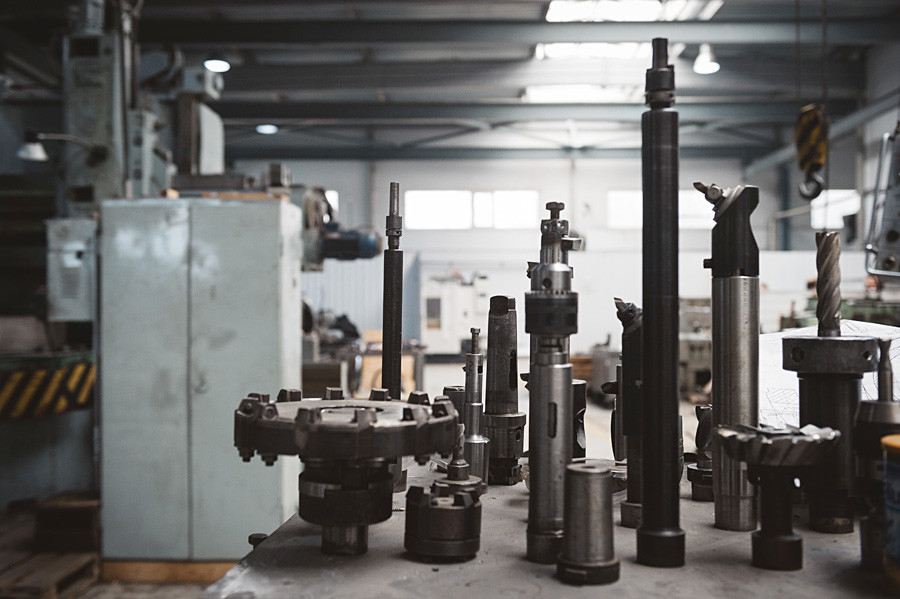 Anton Belitskiy
"This is what our technology can do," said Kislov, showing charts made by the German experts. "There's practically no wear, and our curator said, 'If I hadn't seen it with my own eyes, I'd have never believed it.'"
The parts' increased resistance to wear drastically reduces production costs and gives manufacturers a serious advantage, which is what the Russian economy needs today as it tries to boost productivity. As a result, manufacturing costs are three times less than the global average.
Kislov's technology has strategic significance for Russia. There's a demand for it whenever and wherever there's an aggressive environment, or metal touches metal, forming an abrasive pair. Kislov's diffusion technology is needed whenever breakage could lead to catastrophe. Geoenergetika's clients are strategic industries, and the first customer was KTP, which makes turbines for nuclear submarines.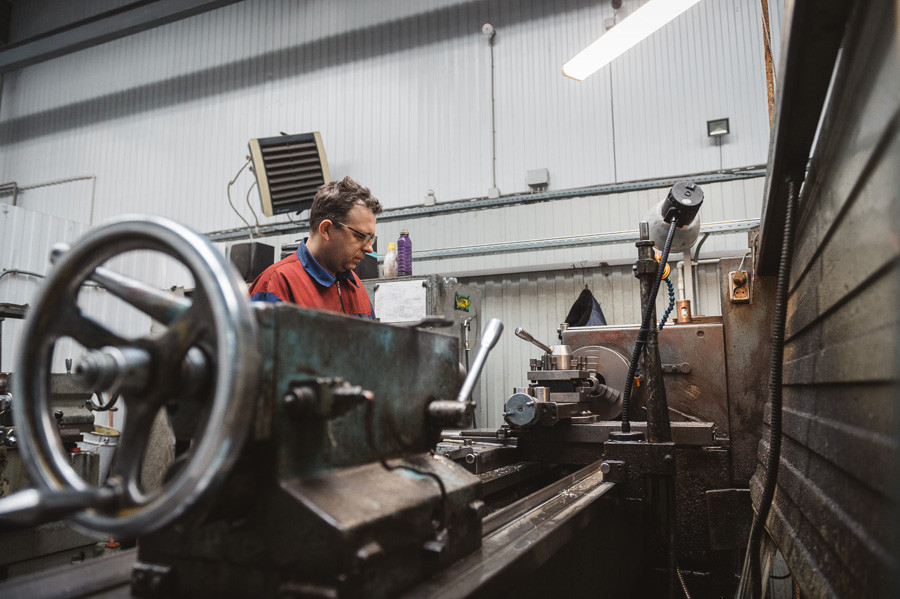 Anton Belitskiy
Currently, Geoenergetika works with companies from a dozen industries. Among its clients are Russia's three leading metallurgical plants and several large thermal and hydroelectric power plants. Germany's SMS Group, the world's leading player in metallurgical equipment, is one of the largest foreign clients.
More and more of Kislov's clients are asking him to develop a mobile version of the equipment, or sell the production license. Kislov is convinced that in one year clients will receive the first portable module to apply the coating.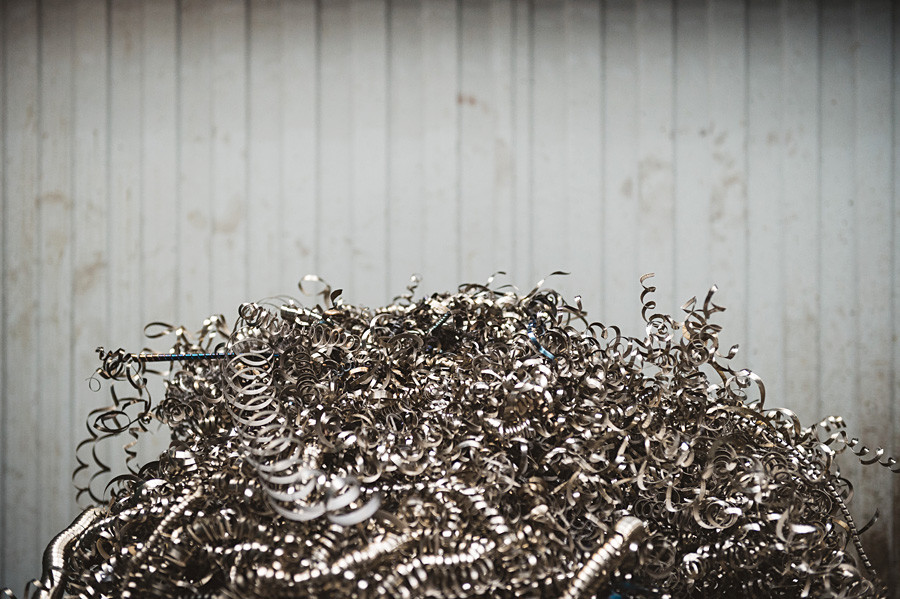 Anton Belitskiy
"For now, we apply the coating ourselves. This is logical and economically justified at a radius of 1,000 kilometers. But how can we apply this coating in Brazil or India?" said Kislov. "We have orders from across the globe and our business model will soon evolve."
If using any of Russia Beyond's content, partly or in full, always provide an active hyperlink to the original material.