Although time travel as we know it from sci-fi films remains a dream, there are some creative individuals who can offer you exotic experiences such as being teleported back to the "Silver Age" of St. Petersburg or to the freedom-loving 1960's and 1970's.
Tigran Ayrapetyan knows the history behind almost every stone in St. Petersburg, enjoys browsing flea markets at home and abroad for all kinds of curious bric-a-brac, speaks Pushkin's Russian beautifully and can play Tchaikovsky on the piano perfectly.
He also owns a small chain of hotels and hostels dotted around the historic center of Russia's 'Northern Capital' where he tries to impart his love for his favorite historical epochs to his guests.
Experiments in time travel
The aptly named Epoch Hostels, the group which Ayrapetyan founded seven years ago with a friend, is a chain of four hotels and hostels all dedicated to different cultural epochs in the city's – and world – history.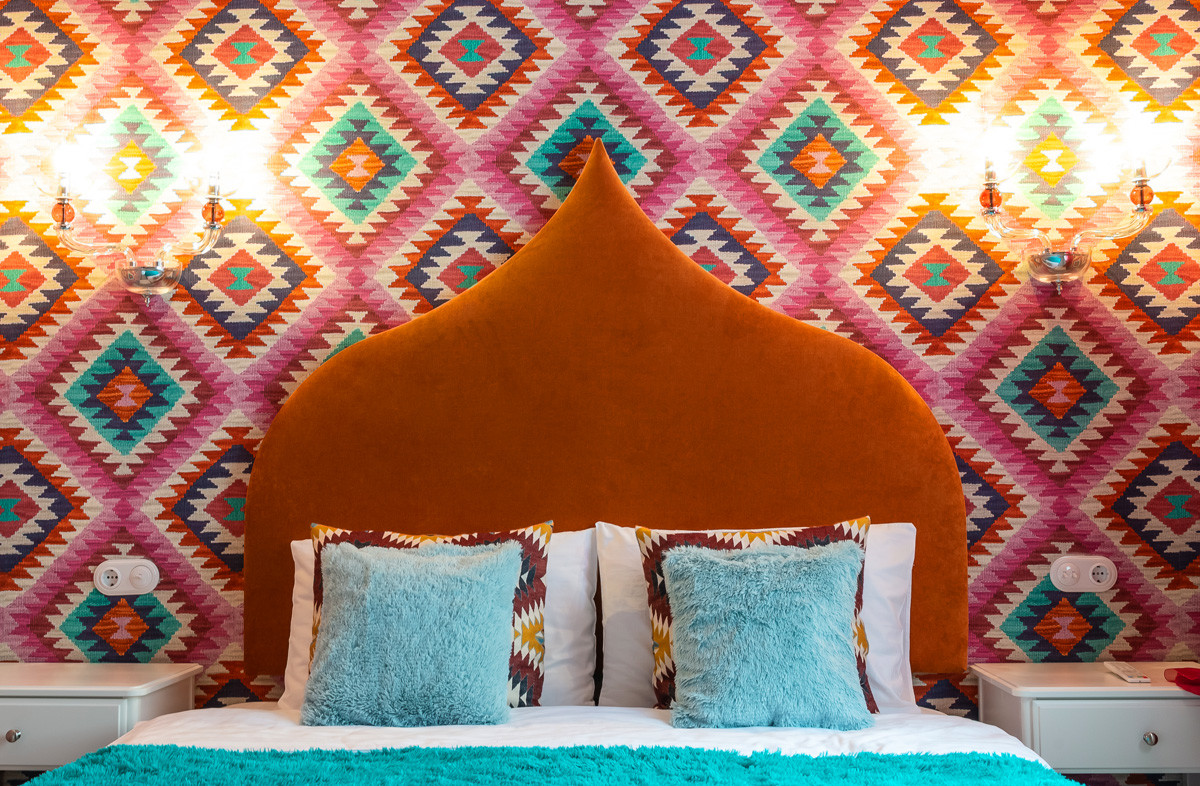 "The main concept comes from the idea of time travel...or, rather, experiments in time travel. There are different epochs in history that influenced the world in which we live in now. Some more, some less," says Tigran. "When we started this adventure we adored (and still do) the sixties and seventies, the time of post-war dreams, a totally new world that emerged from the generation born between 1940-1947."
For Tigran, an avid music fan, the time of the Beatles, Pink Floyd, Bob Dylan and other great groups, was not just about the music, design or art. That epoch symbolized a time when dreams did actually come true. His admiration for that period led to the decision to create something like a memorial to those great ideas and great people in the form of a hostel that could pass on those notions and vibes to fellow wanderers and travelers.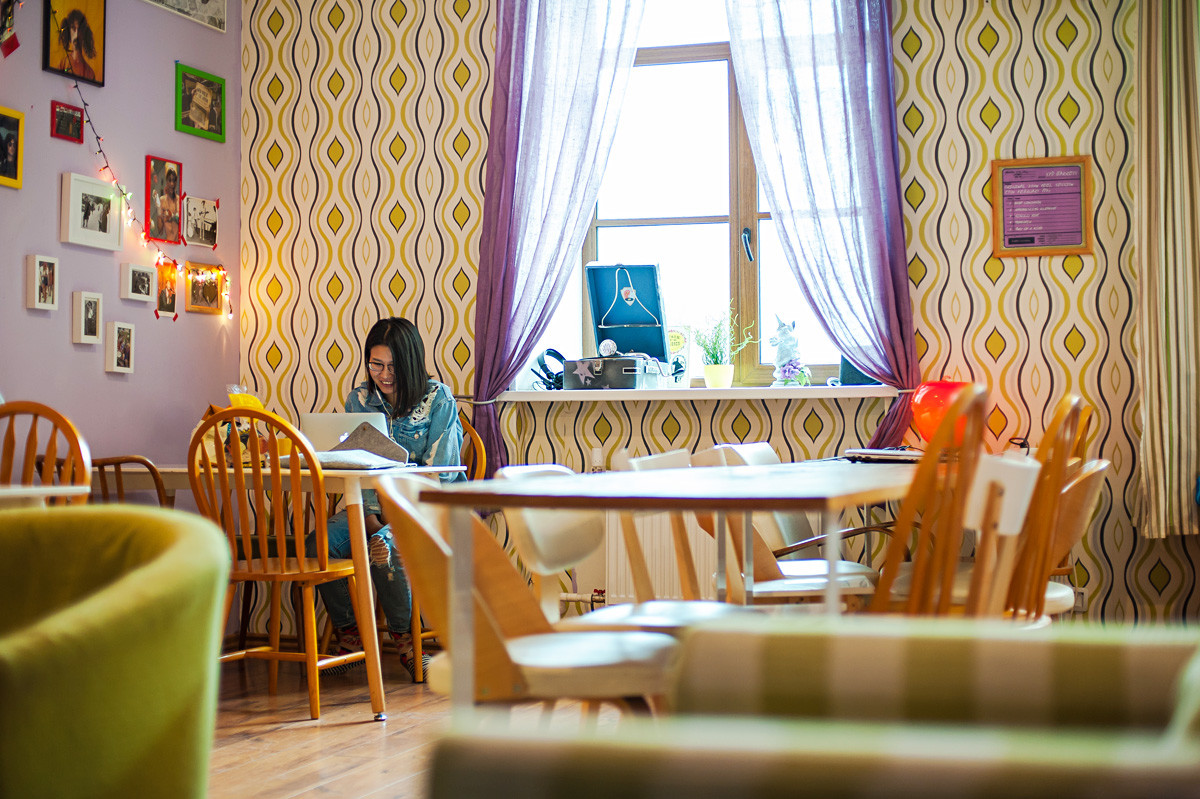 Baby Lemonade hostel.
Press photo
"Backpackers sometimes look and behave like those guys from the sixties, so it worked!" Tigran remarks. Every detail in the interior – think surrealistic wallpapers and patterns, pop-art objects, LP's, album covers, tulip chairs, Volkswagen hippie buses, artificial fur, old gig posters – scream the 1960's. After the renovation currently underway in the Baby Lemonade hostel, the guys even have plans to build a small version of London's iconic Battersea Power station.
'We teleported our guests to 1911'
After the success of their first hostel Baby Lemonade, Tigran and his partner decided to look more closely at their hometown.
"We studied St. Petersburg's history and cultural legacy a lot more thoroughly and came to the realization that this place really rocks. And also that it's so underestimated, so forgotten compared to how it was before the Russian Revolution of 1917 and after almost 70 years of communism when the city was about to lose its original purpose".
Thus, it really was a no-brainer deciding how to pay their respects to this marvelous city when thinking about the direction they wanted to take with their new project, the Offenbacher Hotel.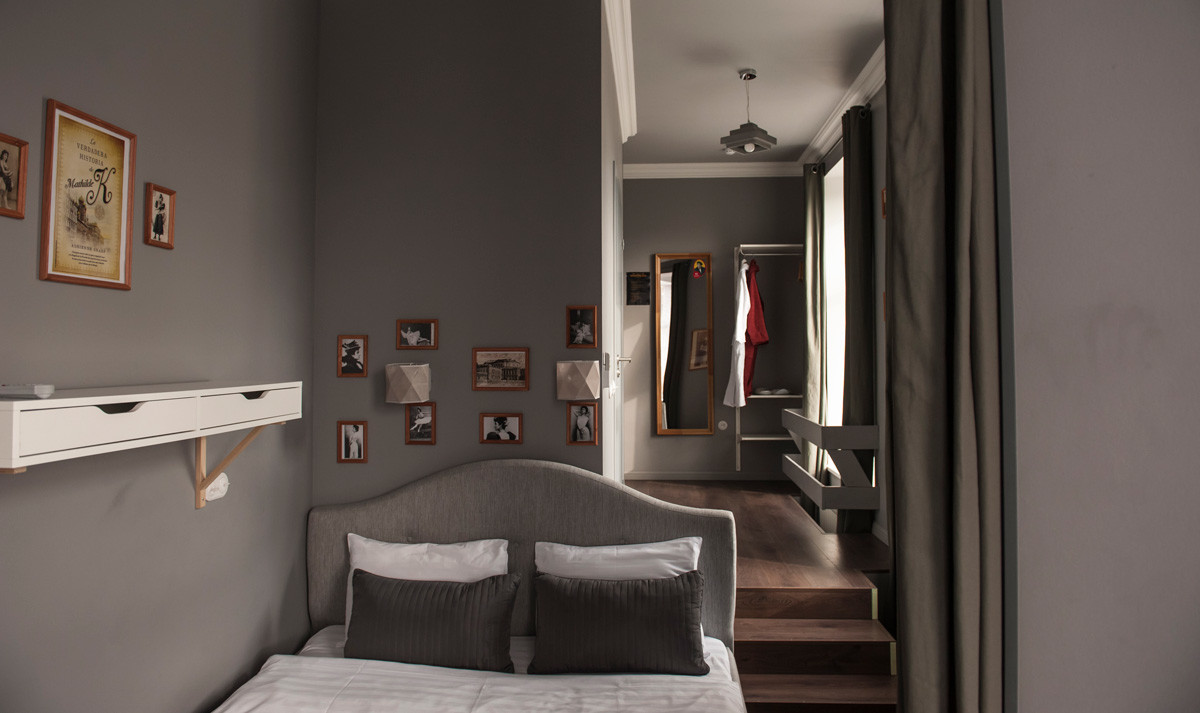 Offenbacher Hotel.
Press photo
"We teleported our guests to 1911, the time that's most commonly referred to as 'The Silver Age of Russian Culture', six years before the 1917 Revolution and three before the start of Word War One. It was the highest point of that European civilization that later dissolved in the mud and battlefields of the war. And not only in Russia, but all across Europe," Tigran explains.
Guests staying at the Offenbacher can stay in themed rooms that are dedicated to Silver Age greats such as Isadora Duncan, Stravinsky, Diaghilev and the like.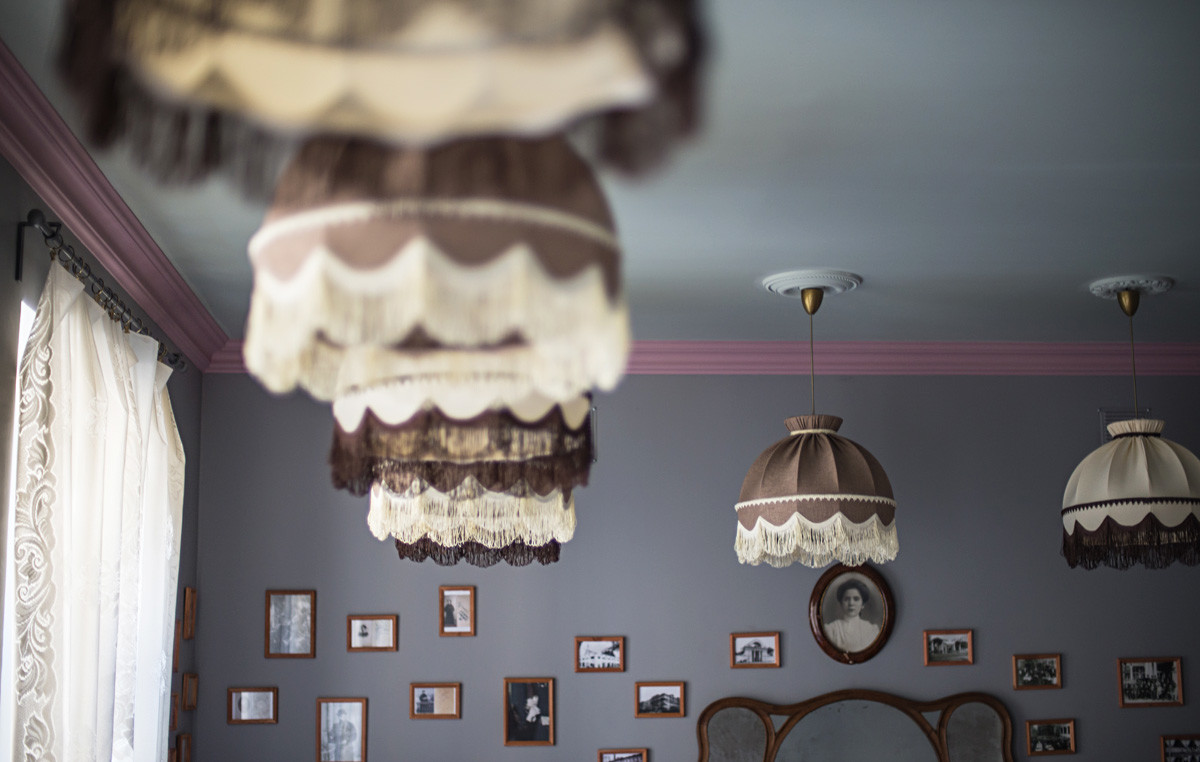 Offenbacher Hotel.
Press photo
"If you close your eyes and imagine the beginning of 20th century I'm sure you're going to see black and white pictures," says Tigran. "That era is about black and white photographs and early cinema. So visually you're in a monochrome world. After that it was easy to realize that the entire hotel should be one color (grey) with the invasion of small portions of bright colors and a lot a lot of old photographs along with the inventions of that period: gramophones, old cameras, art-nouveau wallpapers, advertisement banners and the Offenbacher piano itself."
Sibling cities
The latest addition to the Epoch Hotels family is Metropolis, a mini-hotel at the start of Nevsky Prospect just two minutes' walk from Palace Square. Like its older siblings, Metropolis also has a story to tell, but one that is steeped more in fantasy than facts.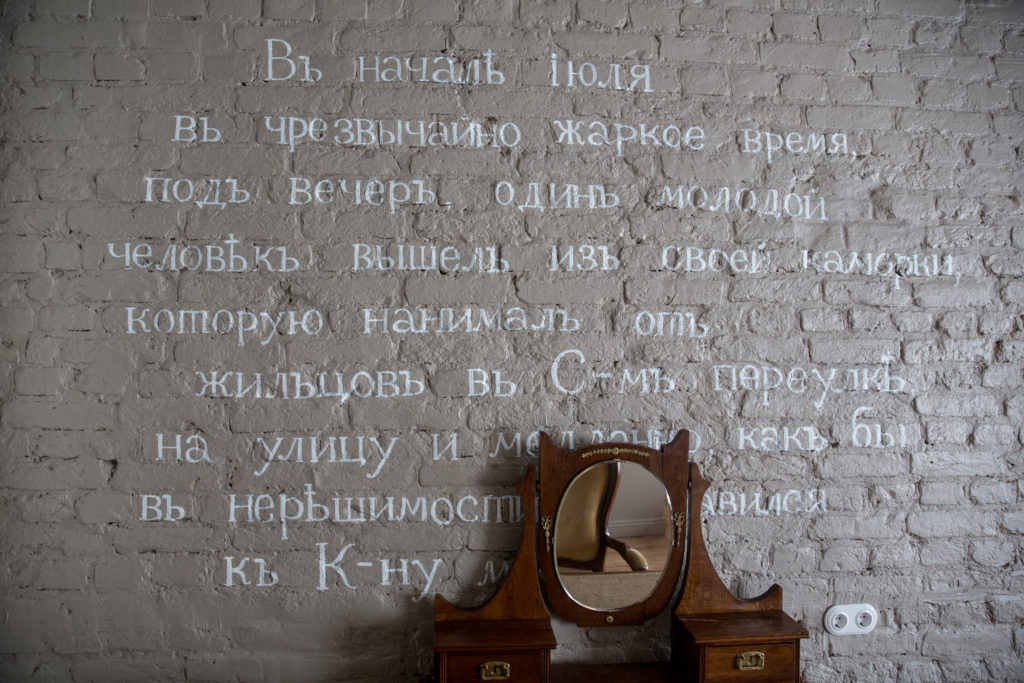 Metropolis hotel.
Press photo
"'Metropolis' is the story of a legendary mystery city that was discovered by some unknown scientists. It is set in a renovated former communal apartment. Imagine a communal apartment in the shabbiest possible condition just in front of Palace Square – you can only find something like this in St. Petersburg!" Tigran exclaims.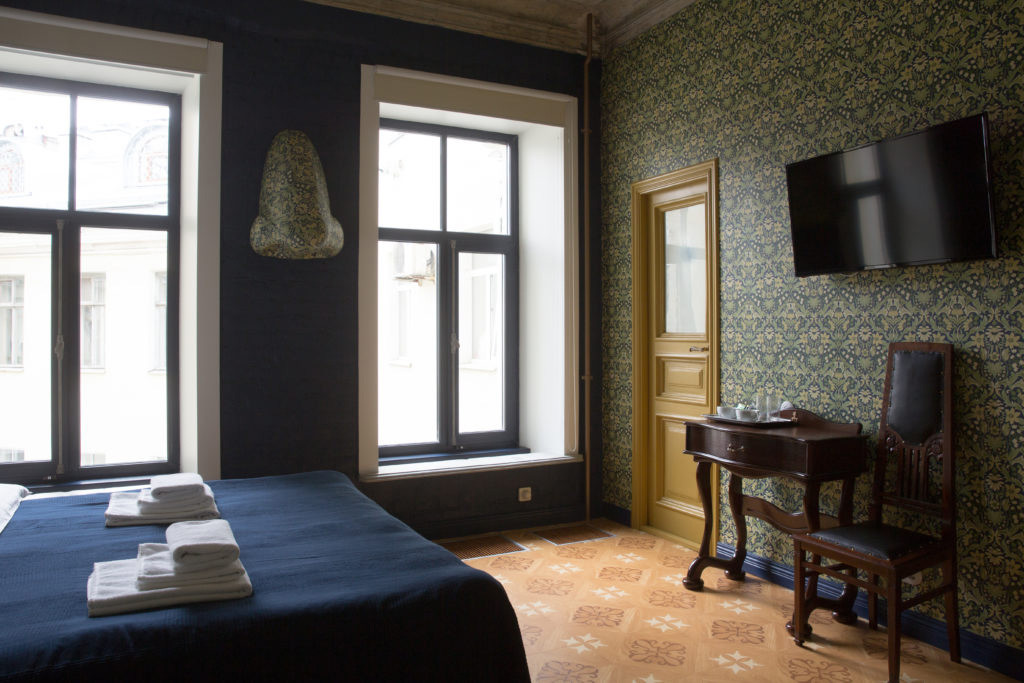 Metropolis hotel.
Press photo
After they cleaned up years of Soviet era neglect, they discovered a totally different world under a century of dirt, dust and paint. Stunning old doors and windowsills, ceiling moldings and fireplaces...the guys totally in fell in love with it. For them, it was like discovering an ancient civilization buried for many years. And renovating it and giving all the artifacts a new lease on life was an extremely exciting adventure.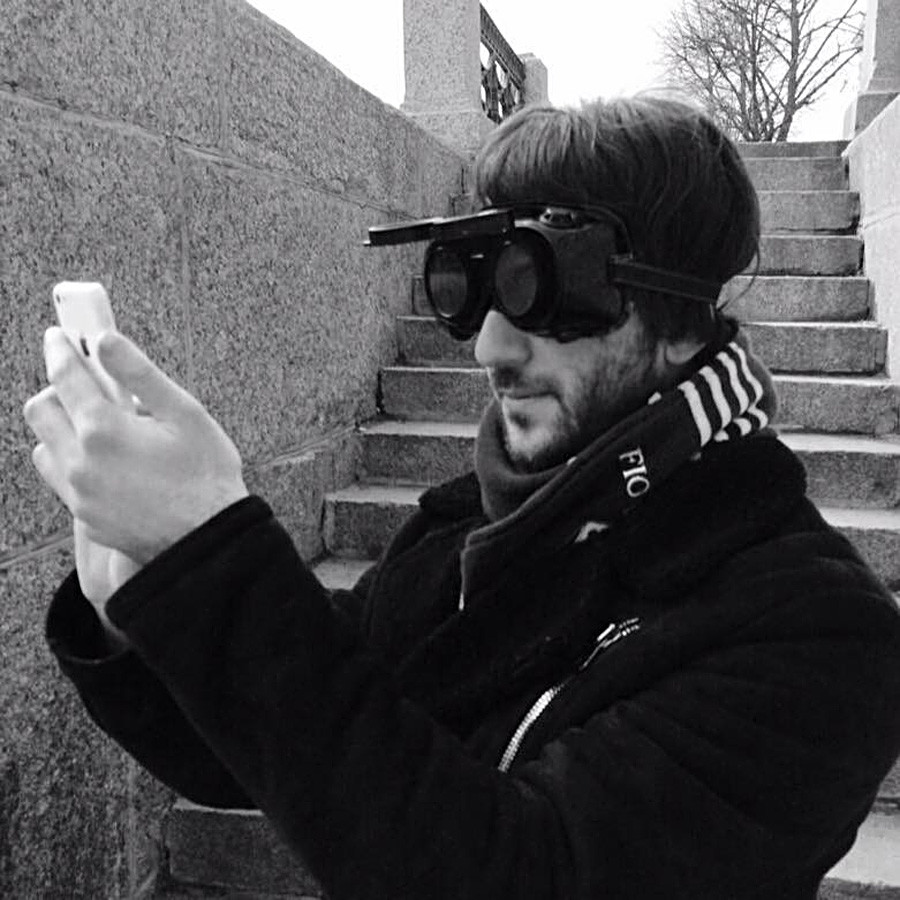 Tigran Ayrapetyan.
Press photo
When asked where he'd go if a real time machine were invented, Tigran replied:
"I would definitely transport myself back to St. Petersburg in the early 1900's. But before then we need to finish all the projects here, making them more interactive for the guests and then, who knows! The time of the Weimar Republic, the roaring 1920's full of hopes and expectations... we could travel there for sure."
If using any of Russia Beyond's content, partly or in full, always provide an active hyperlink to the original material.