How to choose a hotel in Moscow: Your guide for every travel occasion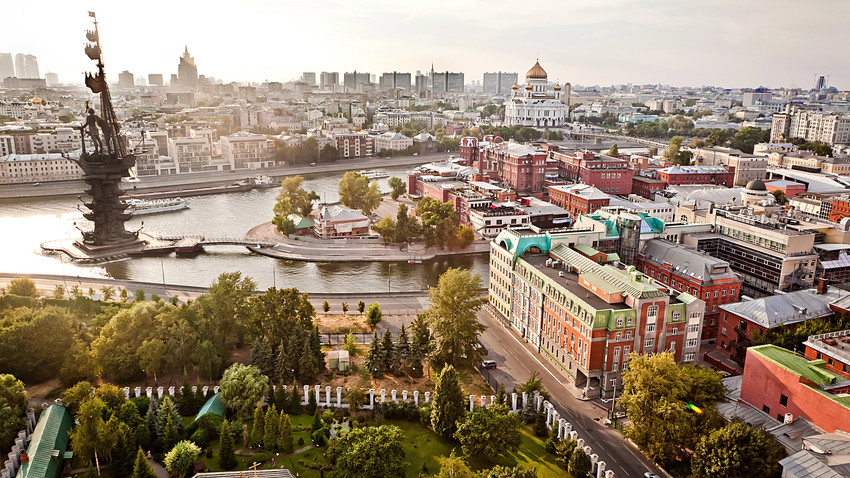 Aerial Moscow city panorama
Legion Media
We know how frustrating it can be with Booking.com, which offers hundreds of hotels at various prices. Let's find something suitable for your trip to Moscow.
Some basic advice for travelers:
Don't be afraid to book a hotel that's not in the city center, even if it's a little further out. But make sure there's a metro station nearby. Even from the most distant metro stations it takes no longer than 30 minutes to reach the city center, and close to many of these stations you can find a nice park, be it Izmailovsky or the Soviet-era VDNKh, or perhaps an exceptional historical site or museum. In addition, the metro is also an important site that deserves to be enjoyed. Check out the interactive metro map here metro.yandex.ru.
Hotel Astrus – $60-150* (next to Yugo-Zapadnaya metro station, red Line 1)
Hotel complex in Izmailovo: Alfa, Beta, Gamma, Vega, Delta – from $40 to $400 (five big hotels of various quality next to the huge Izmailovsky Park and Partizanskaya metro station on blue Line 3 and Moscow Center Railroad)
Holiday Inn Sokolniki (metro station Sokolniki, red Line 1, next to the beautiful park) – $60-200
Hotel Cosmos (next to VDNKh metro station on orange Line 6 and VDNKh, with space museum and oceanarium inside) – $50-220
If you're traveling for a sporting or big musical event: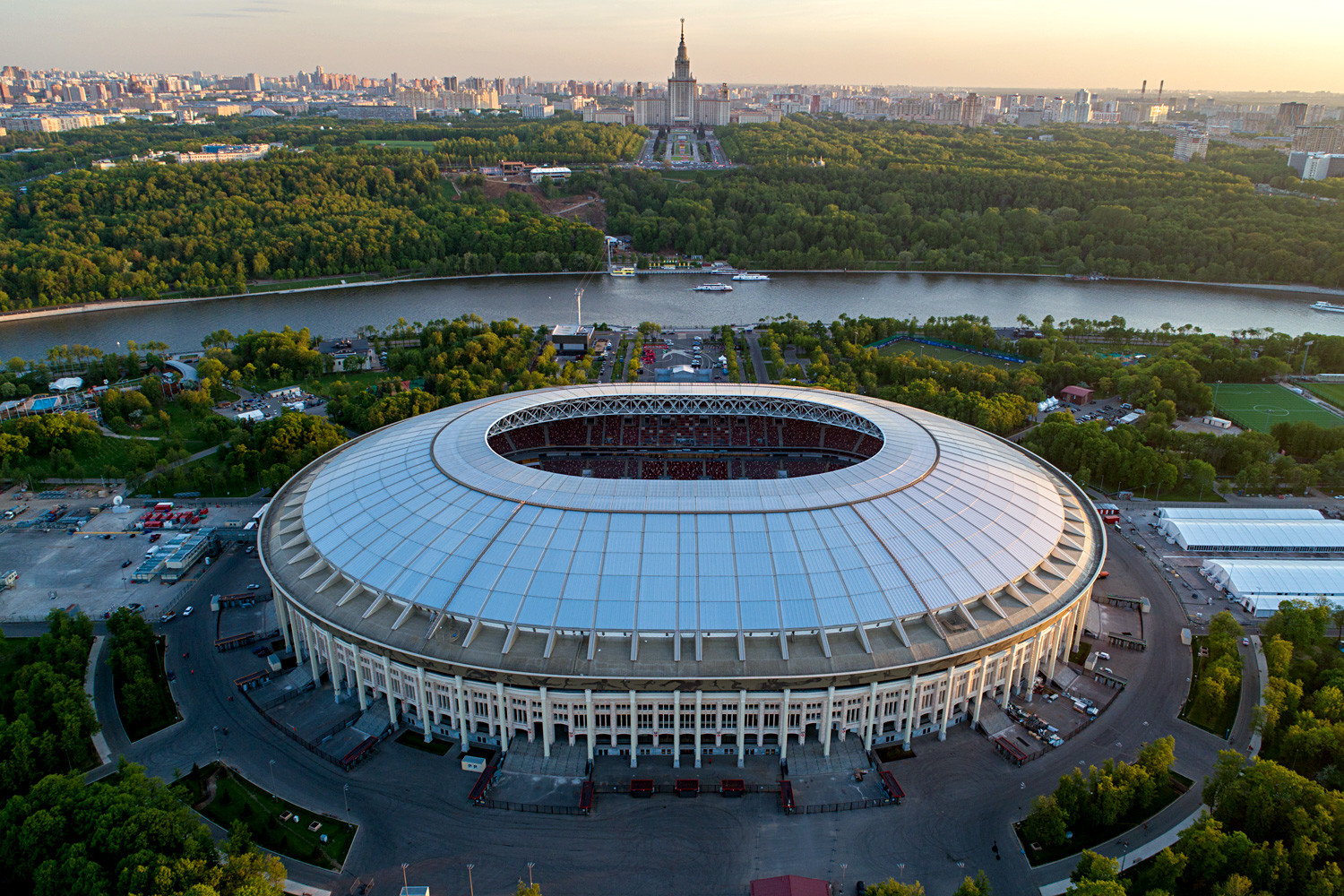 We strongly recommend inquiring in advance about your stay before such major events as FIFA World Cup™. Prices are quite high at these times and hotels are overbooked, so you might have to rent an apartment, which is not always a guarantee of a good price-quality relationship.
If you need to be close to Spartak Stadium:
For Luzhniki Stadium:
For CSKA Arena:
For VTB Ice Arena:
On a business trip: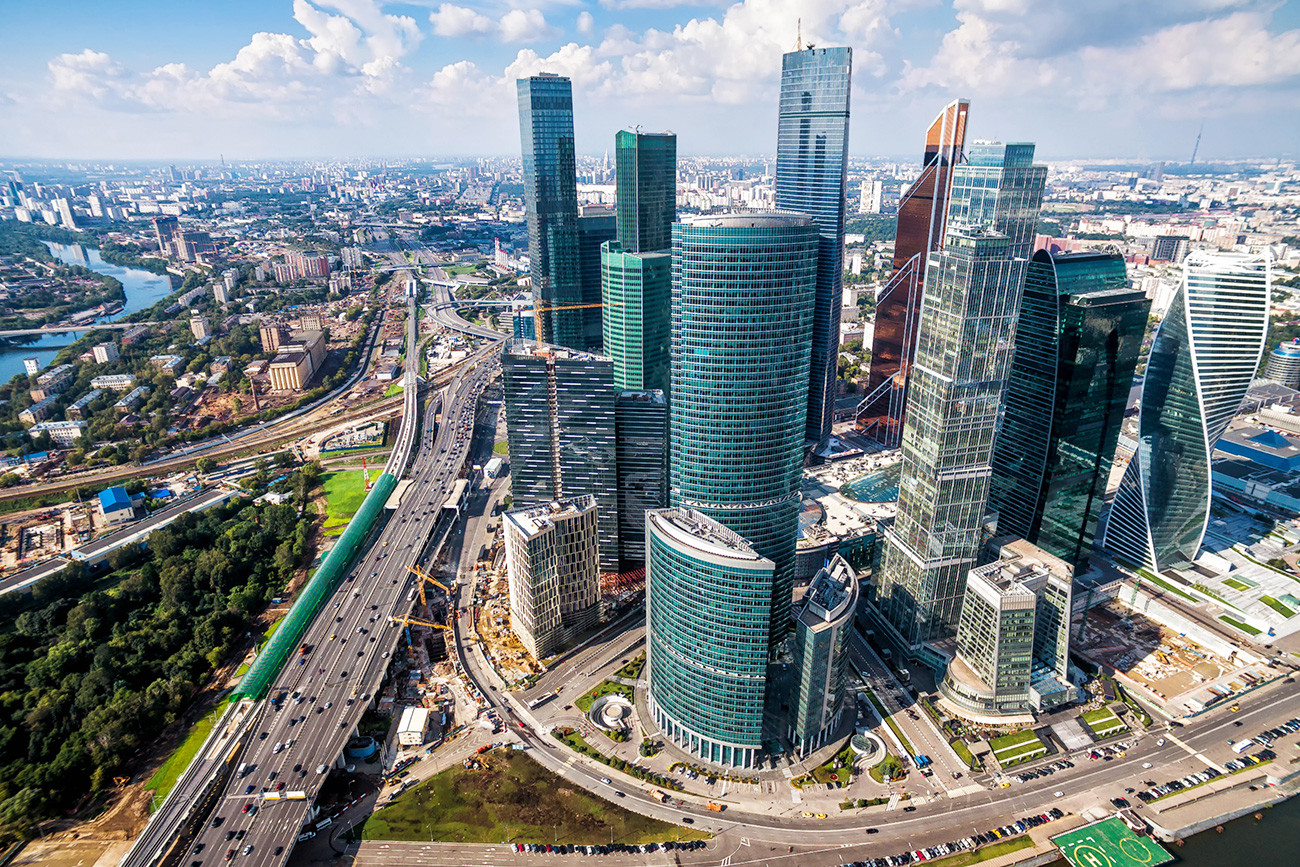 Moscow City business center
Legion Media
If your personal assistant hasn't booked a good hotel, or if you don't have a personal assistant yet, then it's better to stay close to your office or conference hall, or a rail station with Aeroexpress trains to airports.
If you want to party hard: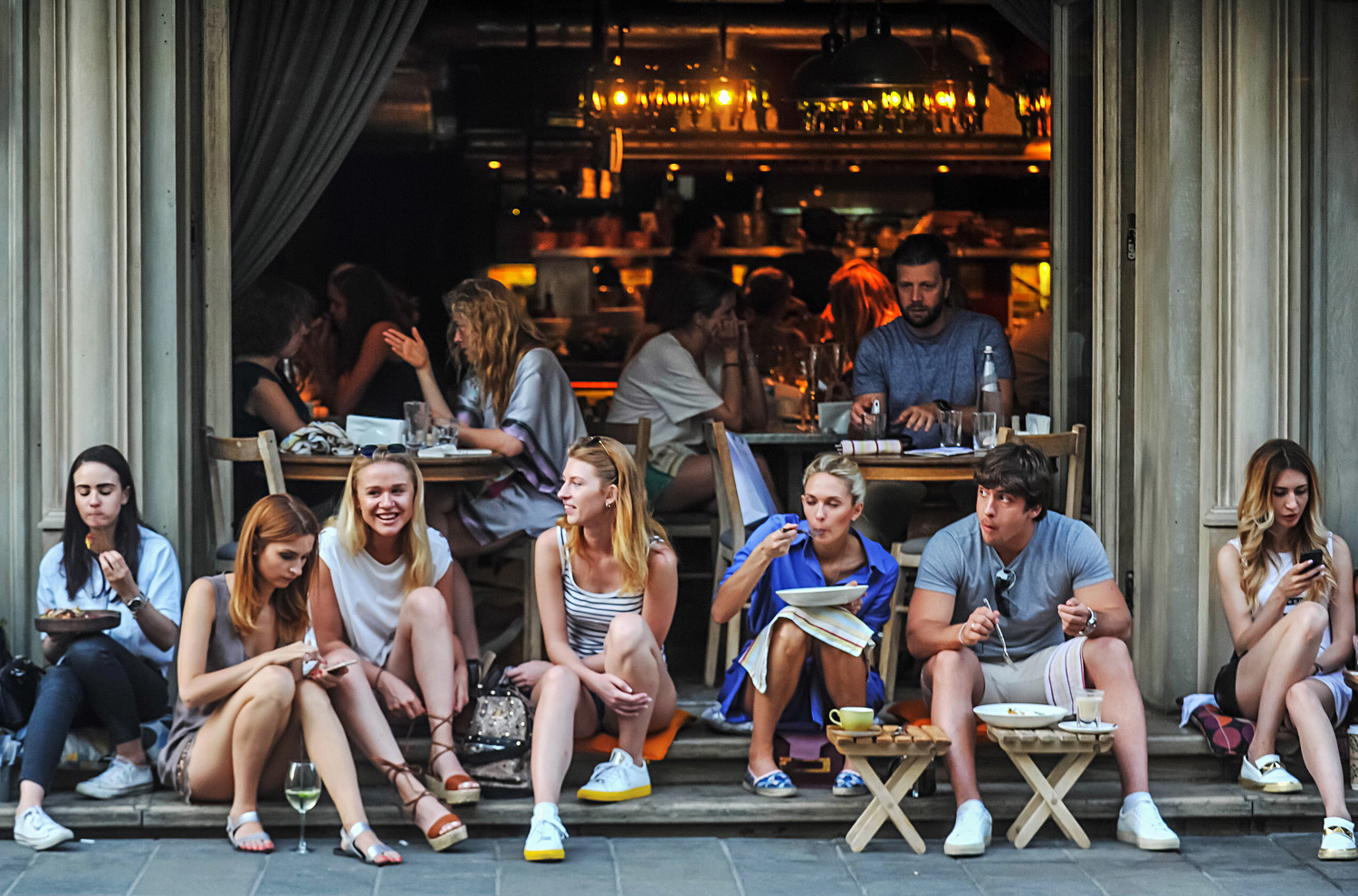 Patriarshiye Ponds
Andrei Makhonin/TASS
Moscow has great nightlife, and clubs open 24/7 can be found almost everywhere. But these places have a large concentration of restaurants and bars: Pyatnitskaya Street, Patriarshiye Ponds, Tverskaya Streets and the former Red October factory zone. The best option will be to choose something nearby to save money on taxis (the Moscow metro works from 5:30 a.m. to 1 a.m.).
If you're in town for museums and cultural life: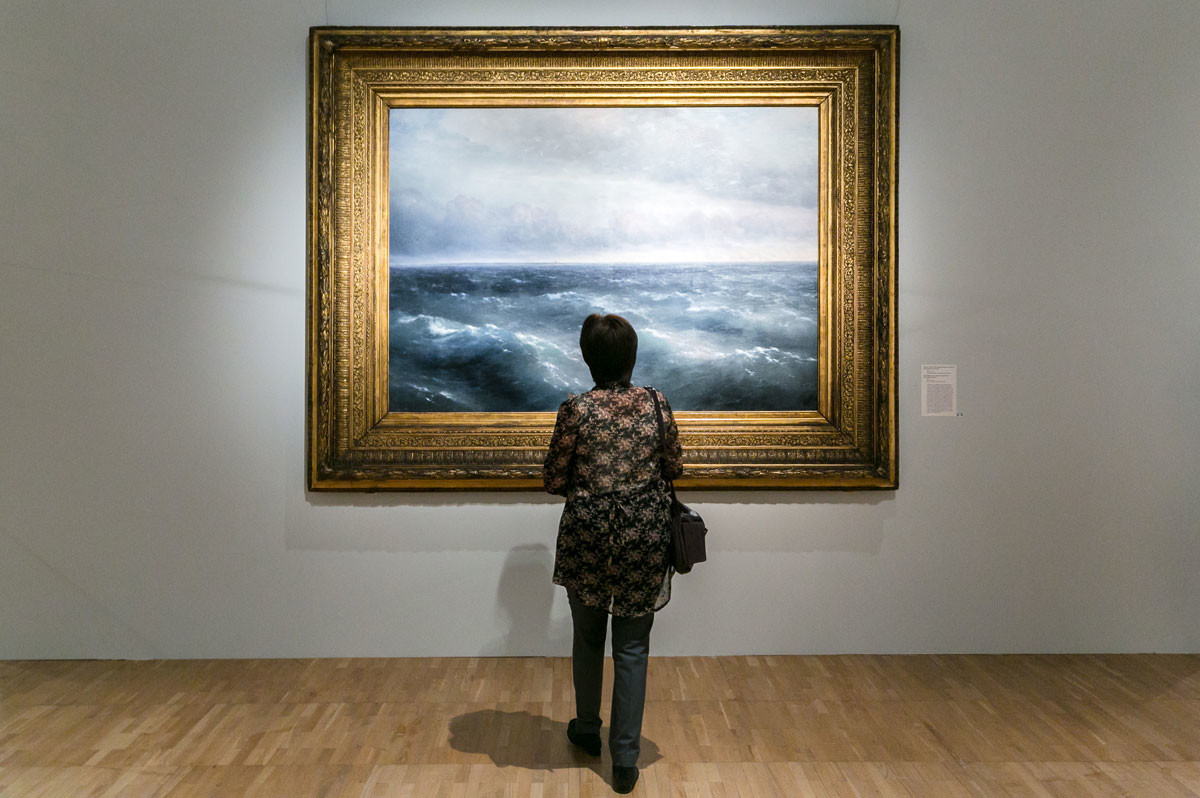 Aivazovsky at the Tretyakov Gallery
Yevgeny Alexeyev/Tretyakov Gallery
If you've come to Moscow for the first time, the most important things to see can be found in a maximum range of 20 minutes walk from each other. There are two options. The first is the area near the Kremlin, State Historical Museum, Pushkin Museum for Fine Arts and Multimedia Art Museum. In that case, the following hotels will suit you:
The National – just 5 minutes walk from Kremlin. If you can't afford staying here, have breakfast at the Dr Zhivago restaurant; from $270
In Time Hotel next to Kremlin and Biblioteka Imeni Lenina metro station; $70-100
Option No. 2: if you prefer the Garage Museum in Gorky Park, the State Tretyakov Gallery and New Tretyakov Gallery, then:
A riverside room please: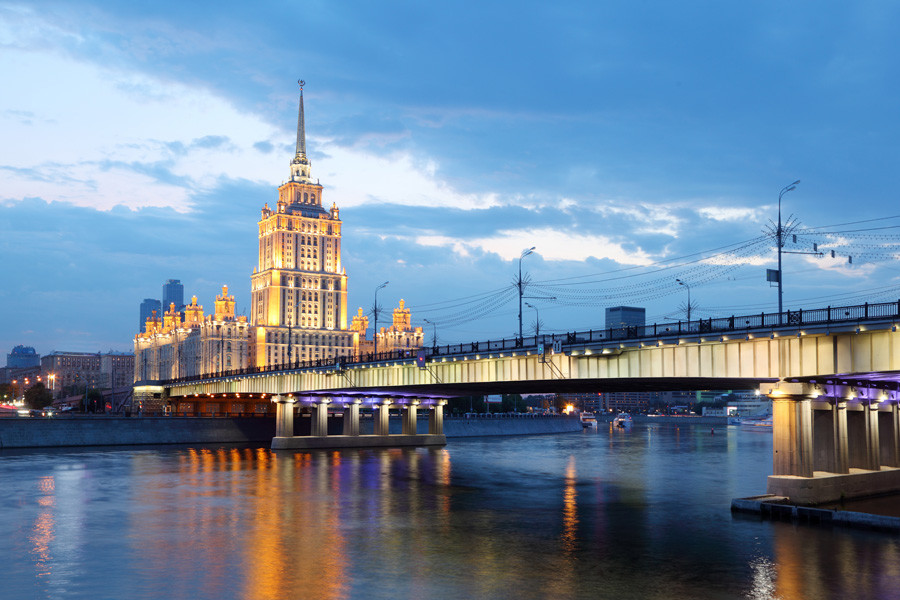 One of the Stalin's seven sisters, former hotel Ukraina
Legion Media
The Moskva River might be not as famous as St. Petersburg's Neva, but its banks are no less picturesque.
If you're a badass luxury traveler: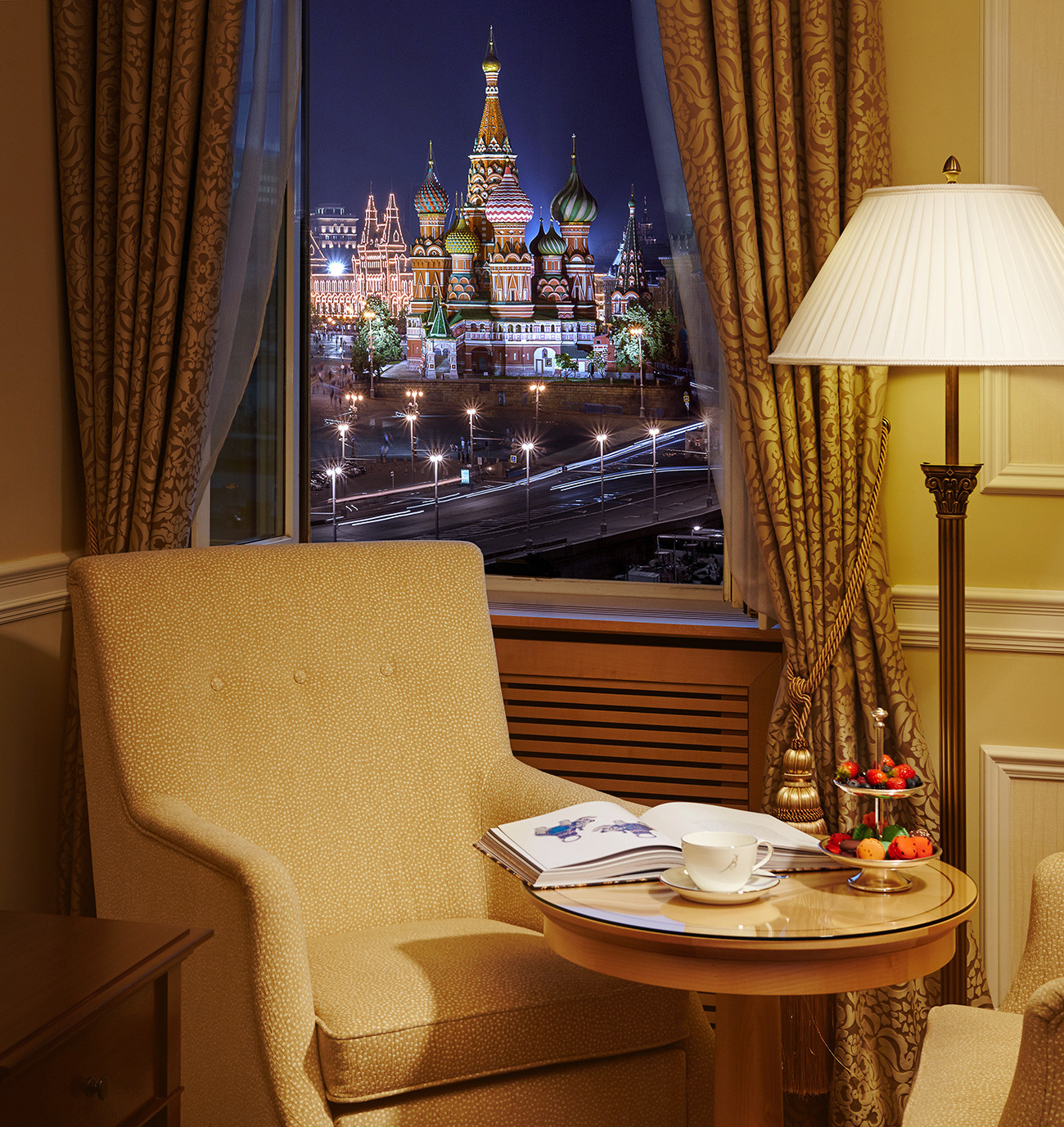 A Kremlin-view room in Baltschug Kempinski
Hotel Baltschug Kempinski
These hotels don't need special introduction; they have history and offer services at the highest level. But they're not affordable for everyone. Foreign celebrities, presidents andsheikhs often stay here.
*All prices are taken from Booking.com's summer offerings.
Don't forget to read our guide, What to do in Moscow 24 or 48 hours (you can even download and print it as a small brochure).
If using any of Russia Beyond's content, partly or in full, always provide an active hyperlink to the original material.