Indonesia to buy Russian Flanker-E fighters - report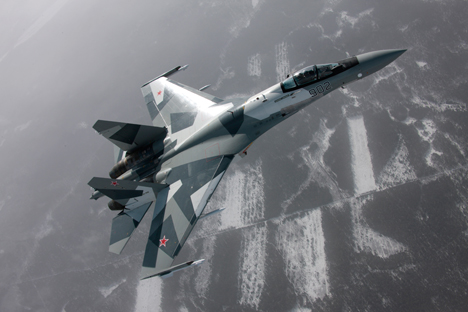 The Russian air force is due to receive 48 Su-35S aircraft before the end of 2015.
Sukhoi.org
Jakarta would also like to build a service center for Su-35 aircraft.
Indonesia will buy Russian-made Flanker-E or Sukhoi Su-35 fighters Viktor Kladov, head of the International Cooperation Department of Rostec told Sputnik News on November 8.
"Indonesia decided on its choice, what next – we will see," Kladov told the news agency, when asked about the progress of negotiations on the delivery of Su-35 aircraft to Jakarta.
Indonesia is also interested in the construction of service facilities for the aircraft on its territory, Kladov added.
The Su-35 is an upgraded version of the Su-27 multirole fighter.
All rights reserved by Rossiyskaya Gazeta.