What does it mean to be a Russian soldier? Watch this new RTD show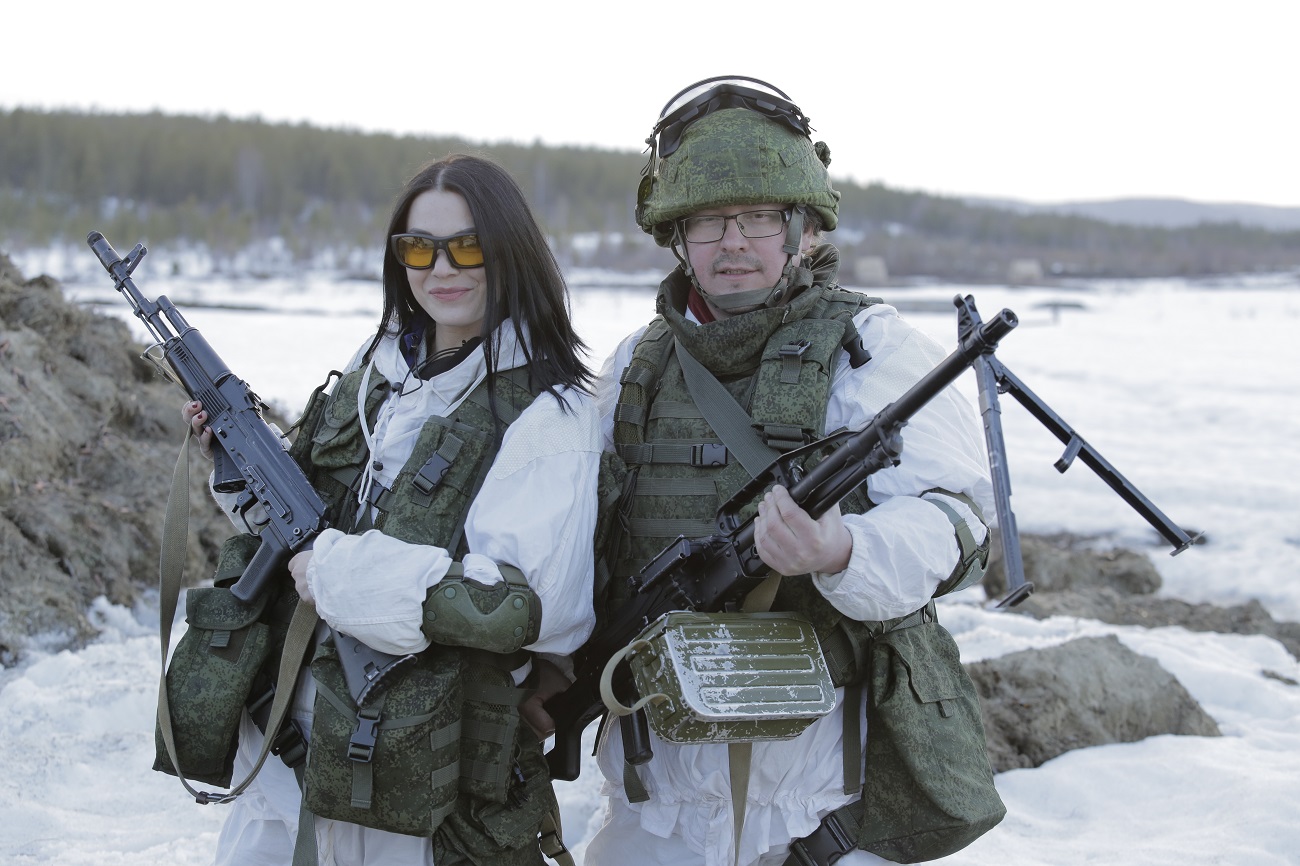 Anna Nedelko and Pavel Selin. Source: RT Documentary
"In the Army Now" is a non-fiction series produced by RT Documentary, and it debunks the many myths about the Russian army, offering an inside look at the life of Russian soldiers.
The Russian army remains terra incognita for most foreigners. Of course, they see it successfully fighting terrorists in Syria and marching on Red Square during annual Victory Day parades, but only few know just how the Russian Armed Forces looks like from the inside far from the glare of TV cameras.
To debunk the myths and legends about Russia's military RT Documentary channel launched a new show – "In the Army Now."
The two hosts – journalist Pavel Selin and charming comedian Anna Nedelko – dip into the daily life of average Russian soldiers. They live in barracks, eat soldier food, train, run, march, ski, shoot, and do everything Russian soldiers ought to do. No excuses and no indulgence!
"In the Army Now" will not show you ceremonial parade troops. Quite the opposite: Selin and Nedelko travel to the most distant Russian Army garrisons and join secret units that are ready to give unprecedented access.
You'll get a chance to meet Russian peacekeepers in military bases other than in Syria – for example, in Tajikistan or in one beyond the Arctic Circle, and other numerous interesting places of the vast Russian landscape from Murmansk to Vladivostok.
Pavel and Anna ride with huskies, shoot machine guns, sit in the cabin of a multiple rocket launcher vehicle when it unleashes hell, and even become godparents of combat vessels.
Why is a woman on board a warship bad luck? Is a soldier obliged to dress up before a matchstick goes out? Has the Russian military really seen UFOs? Watch "In the Army Now," and you'll find out.
Here you can find all the episodes.
If using any of Russia Beyond's content, partly or in full, always provide an active hyperlink to the original material.