Russian SMEs step up exports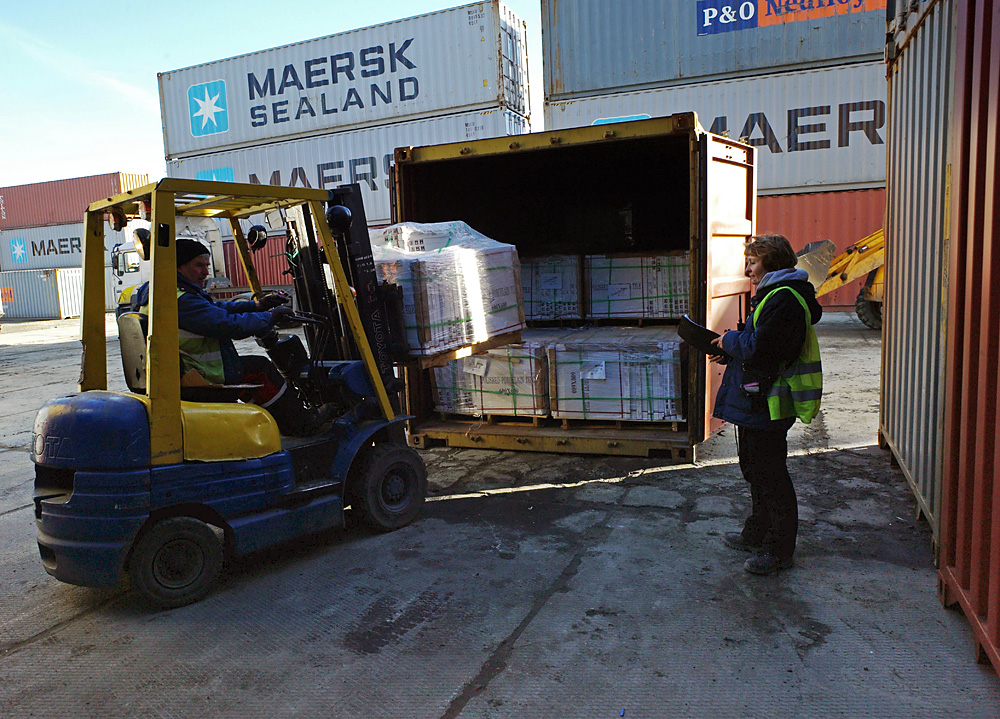 As many as 13,500 of SMEs are already exporting $5 billion worth of goods.
Igor Zarembo/RIA Novosti
A growing number of small- and medium-sized business enterprises in Russia are expanding their horizons and scope by exporting their products, which include including electronics, household goods and even ice cream. They are stepping up exports in the backdrop of falling revenues from traditional commodity exports.
Russia, contrary to popular perception, does export more than just oil and gas. Domestic manufacturers also export a variety of items including electronics, household goods and food products. A vast segment of these goods are produced by small and medium-sized enterprises (SMEs).
Around 13,500 of these companies are exporting $5 billion worth of goods. However, further development of export SMEs is hampered by a lack of understanding of foreign markets.
Non-commodity exports now almost equal to raw materials
In recent years, the gap in earnings between commodity and non-commodity exports has been narrowing. According to the Ministry of Economic Development, the volume of non-oil exports amounted to $141.3 billion in the first nine months of 2015, while exports of raw materials totalled $168.2 billion. The current low price of crude oil is has significantly contributed to this trend.
"We see dozens of high-tech industrial products, the export of which has been growing steadily over the past four years," said Vladimir Salamatov, CEO of World Trade Centre, Moscow.
"These include micro-processors, household washing machines, polyester fibres, artificial joints, turbine generators, X-ray-based equipment for the filtration and purification of liquids. Shipments go to many European countries," he said.
Selling amusement rides to South Africa
It is crucial that production of non-primary goods for export, including technically complex products, involves not only large companies but also small and medium-sized enterprises.
As the ruble remains weak, the number of SMEs that have decided to sell their goods abroad has been increasing. For example, the total number of SME exporters rose in 2014 by 27 percent, totalling around 13,500, growing nearly tenfold in some regions.
The number of export-related SMEs particularly grew in the Primorsky Territory on Russia's Pacific coast, increasing by 1,900 percent during 2014, while in neighbouring Khabarovsk Territory it grew by 2,100 percent, and in Murmansk (in northern European Russia) by 4,200 percent. The number of SME exporters in Moscow rose by 139 percent in 2014.
One company in Khabarovsk has been exporting ice cream to China and South Korea for several years, while a manufacturer of children's sport equipment from Cheboksary exports its products to Estonia and Germany. There are also Moscow-made interactive cinemas and amusement rides that are sold to South Africa.
First published in Russian in Gazeta.ru.
All rights reserved by Rossiyskaya Gazeta.