Russia looks to sell MiG-35 fighters to India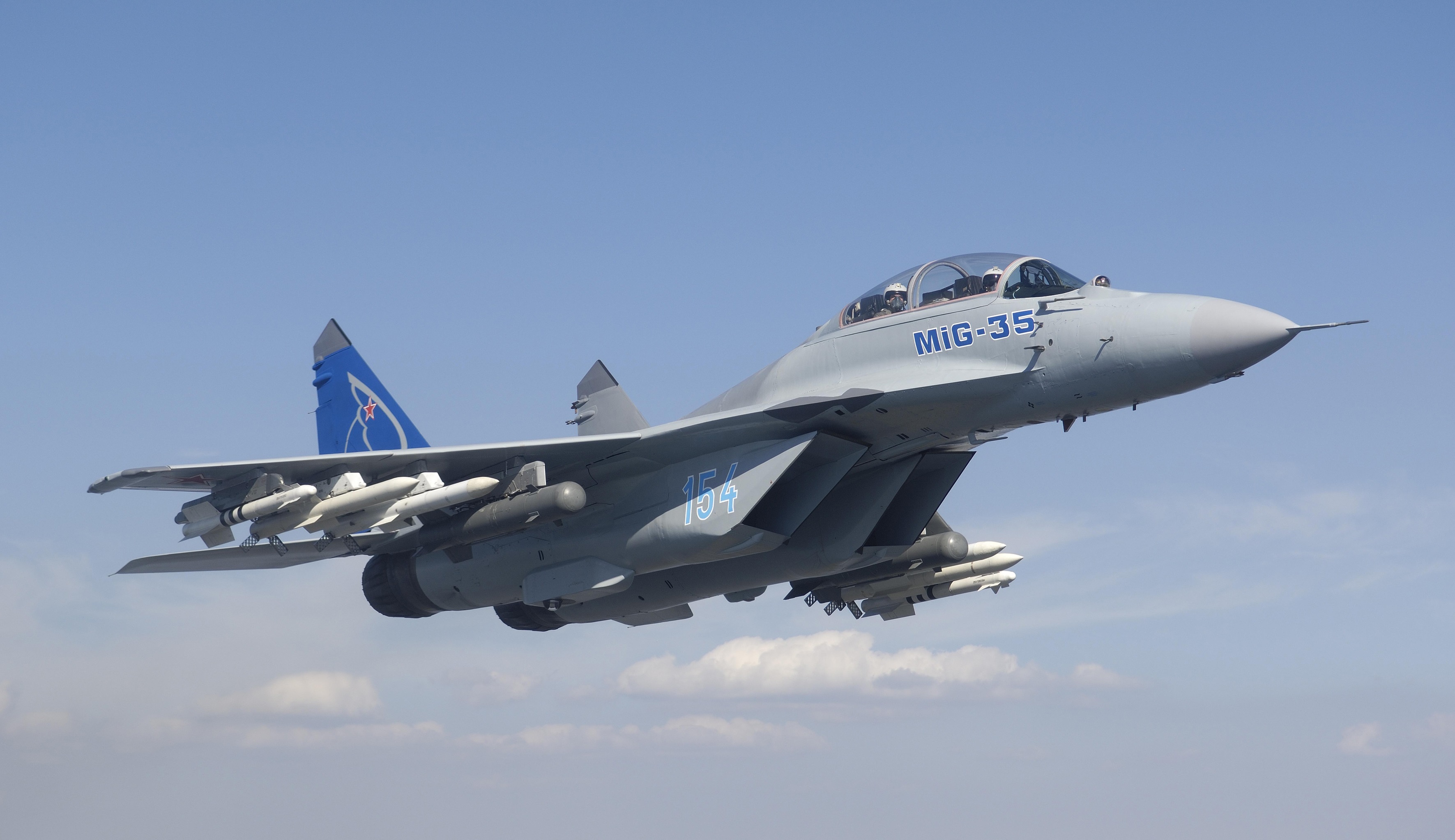 The prototype of the MiG-35 fighter. Source: migavia.ru
With the Indian Air Force reportedly looking to relaunch a tender for the purchase of multi-role fighters, a senior official from United Aircraft Corporation is hoping that New Delhi explores buying the newly unveiled MiG-35 4++ generation multipurpose fighter.
Russia hopes that an Indian tender for the purchase of Medium Multi-Role Combat Aircraft (MMRCA) will be relaunched, and that India would consider buying the latest MiG-35 fighter jet, Konstantin Biryulin, Advisor to the President of the United Aircraft Corporation told RIA Novosti on Jan. 27.
Dassault Rafale won India's 2011 MMRCA tender to supply 126 multi-role fighters. However, liability and quality assurance issues led to negotiations breaking down with Dassault. In 2016, India purchased 36 Rafale multi-role fighters in fly-away condition.
The Indian Air Force aims to field up to 45 squadrons within the next decade and is woefully short of modern fighters. Indian media reports suggest that a MMRCA tender will be relaunched.
Biryulin believes that the MiG-35 may evoke the interest of India, which has a range of the MiG aircraft such as the MiG-21, MiG-23 and MiG-29.
The MiG-35 was officially unveiled on Jan. 27. Russian President Vladimir Putin watched the commencement of flight tests of the aircraft via video conference.
The MiG-35, a 4++ generation multipurpose fighter, is an advanced version of the MiG-29K/KUB and MiG-29M/M2 combat aircraft. It is designed to destroy aircraft as well as moving and stationary ground and surface targets in any weather condition.
Viktor Bondarev, Commander of Russia's Aerospace Forces said recently that the MiG-35 would replace all Russian light fighters in a phased manner.
Source: TV Channel Zvezda/YouTube
If using any of Russia Beyond's content, partly or in full, always provide an active hyperlink to the original material.