Do foreigners have the right to read and borrow books at Russian libraries?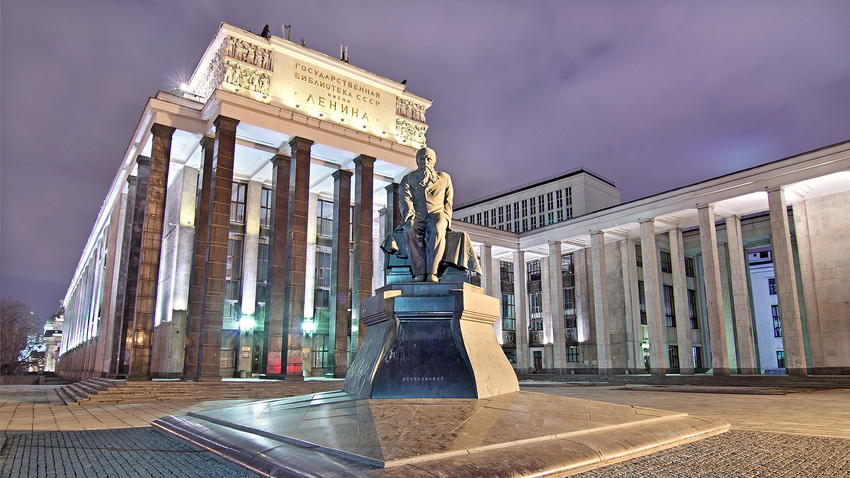 The Russian State Library (Leninka)
Legion Media
Urgently need a rare issue of the newspaper, Pravda? Or a 1945 edition of a novel by Dostoyevsky? Russian libraries have all of this and much more. But if you're a foreigner, do you have the right to enter these temples of knowledge, or do Soviet-era rules meant to stop spies from stealing secret information still exist?
How to register in the Russian State Library
The country's main library puts both Russians and foreigners on equal footing. To register at the Russian State Library, colloquially known as "Leninka," you need to be 18 or older. Bring your ID and 100 rubles, and they immediately make a photo for your library card. Note: prepared photos usually don't process well when making a library card. While you can't take out books, there is a huge digital archive. If you're waiting long for a hard copy, there's a good and inexpensive cafe. Imagine how many geniuses have eaten there, and maybe are even now sitting next to you. Enjoy your time!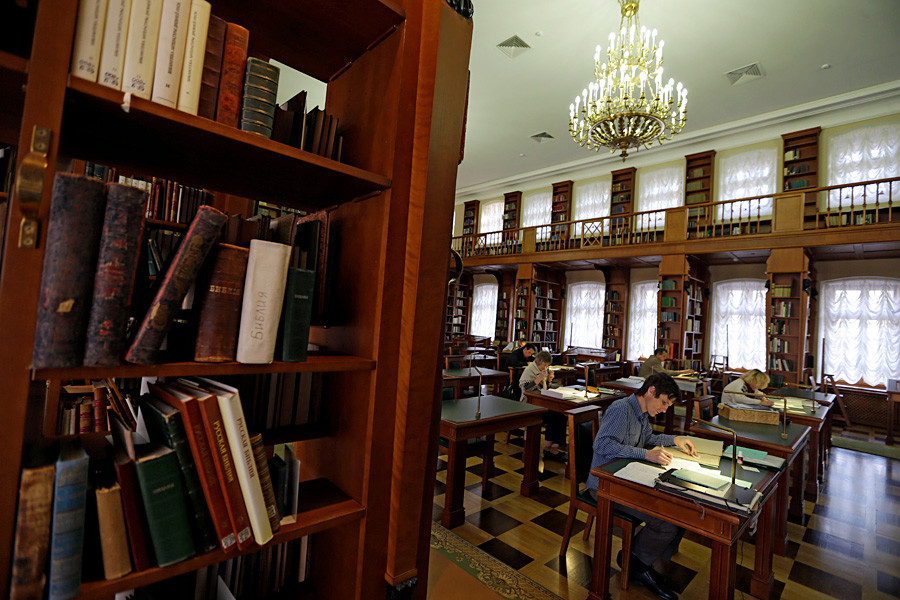 How to register at other major libraries
Most other Moscow libraries are also open for foreigners. The only problem is that books can be checked out by residents of Moscow and the Moscow Region.
Linguists and translators will be happy to know that the Rudomino All-Russia State Library for Foreign Literature, colloquially known as "Inostranka," is open to foreigners free of charge. An ID is required to check in, and books can be taken out if you have a Moscow residence registration for at least a year.
The Russian State Public Historical Library, colloquially known as "Istorichka," has the strictest rules and requires not only an ID but also a card proving you are studying or teaching in an institution of higher learning. Its services are available free of charge, and has a fine unique archive of periodic press and other historical materials. There's also a digital catalogue and you can look for a book or issue in advance. According to the librarian, foreigners often visit. The website is in Russian.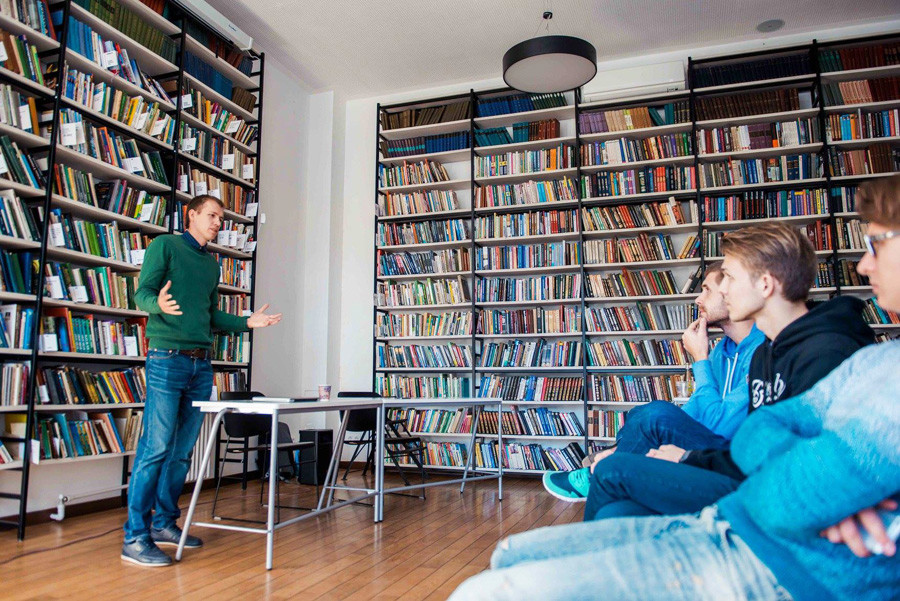 Popular and modern libraries, such as the Russian State Library for Young Adults, and the Turgenev Library, are open to the general public. Registration is free, and only an ID is required.
There is a long list of libraries situated more or less close to the Moscow city center where a foreigner can register with just an ID. Almost all the libraries now have a co-working area with computers, Wi-Fi, and cafes, and they also have entertainment and educational events.
How to register in local district libraries
At local district libraries, the rules are almost the same. Foreigners must show an ID, but some libraries also require Moscow registration. The Yesenin Library No 186, (15/5 Krzhizhanovsky Street), welcomes foreigners in its reading halls.
The Library for Science and Technology says that it doesn't have many foreign visitors, but for some reason the occasional Italian walks in.
What about other regions?
Most libraries in St. Petersburg are also ready to host foreigners, and an ID is also needed for access. The Russian National Library says foreigners often visit. The Nikolai Gogol library requires a St. Petersburg registration in addition to an ID, and it frequently has bookworm guests from China, Korea, and the Baltic States.
One of the largest Russian libraries, the Murmansk State Regional Universal Library, located near the Arctic Circle, accepts foreigners who show an ID, as well as without it. But in that case, your rights will be limited. A librarian there said that Japanese, Norwegians, Finns, Brits, and many other nations are frequent visitors.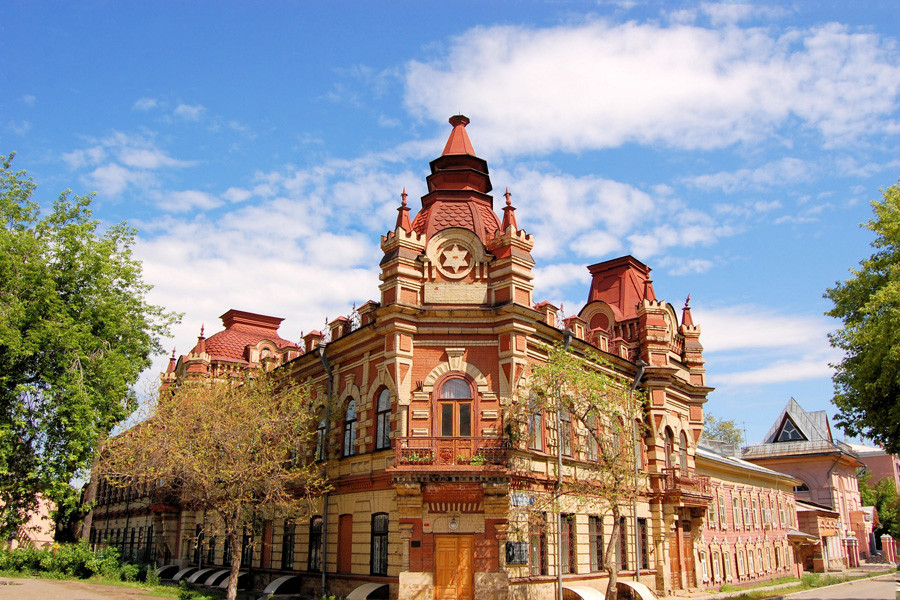 The Irkutsk Regional Library
Legion Media
Workers at the Magadan Regional Universal Science Library admit that in the past decade there has been growing interest in their archives, periodic press and books, especially in relation to the GULAG. Scholars from France, Germany, Sweden, the U.S., and Romania often do research there. Foreigners are not subject to limitations, but an ID is required. If one has a temporary Magadan residency registration, you can even check out books.
The Molchanov Sibirsky Library of Irkutsk welcomes people from all over the world. The librarian said they usually have many students from Mongolia, China, and Korea who study in Irkutsk.
The Herzen City Library of Yekaterinburg is a very popular place among foreigners living in the area. According to the library manager, Galina, students from China, Korea and Japan come here primarily to improve their Russian language skills. They even organized a club and hold different events. Everyone who has an ID can register for the library.
If using any of Russia Beyond's content, partly or in full, always provide an active hyperlink to the original material.