Does studying in Siberia sound far-fetched to you? Think again! If you're looking for high-quality and affordable education, carrying out scientific research and meeting students from around the globe, take a look at the University of Tyumen (UTMN). It's one of the leading higher educational institutions in Siberia and among the top 60 in Russia. Read these FAQs to find out what awaits you there.
1. What major can I get there?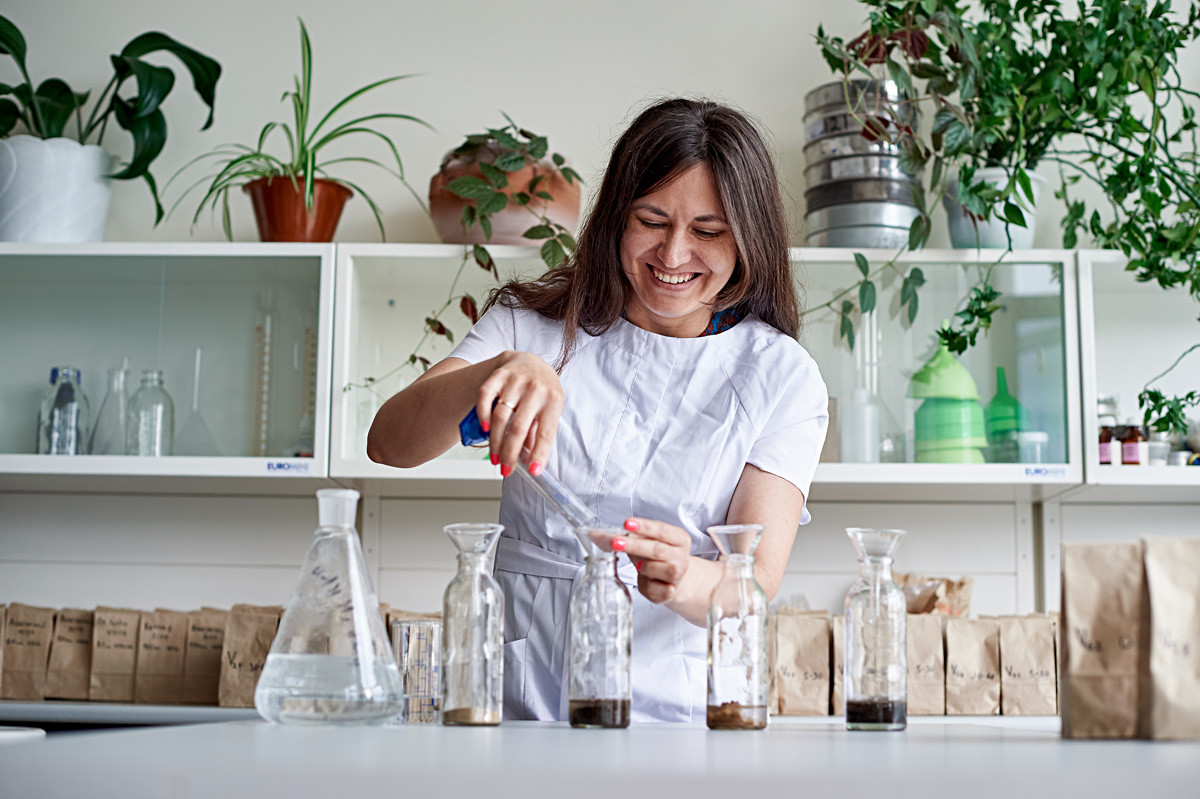 The university teaches a large number of technical and humanities subjects (the list is so long).
The most popular majors among international students are:
- linguistics
- economics
- IT
- biology (especially the X-BIO Institute of Environmental and Agricultural Biology that focuses on global biosecurity issues),
- international relations
- mechatronics and robotics
If your goal is not only to gain fundamental knowledge and a profession, but also to engage in multidisciplinary scientific research, the School of Advanced Studies is a great choice. Here studies are conducted in both Russian and English, and the courses are taught by teachers with scientific degrees from the U.S., Canada, and Europe.
Want to immerse yourself in the world of media and study modern digital culture? Take a look at the Media Communications major (baccalaureate and masters study), where theoretical lectures are combined with applied research. You'll study cult TV series and shows, cinema, and media production.
2. How exactly will I study there?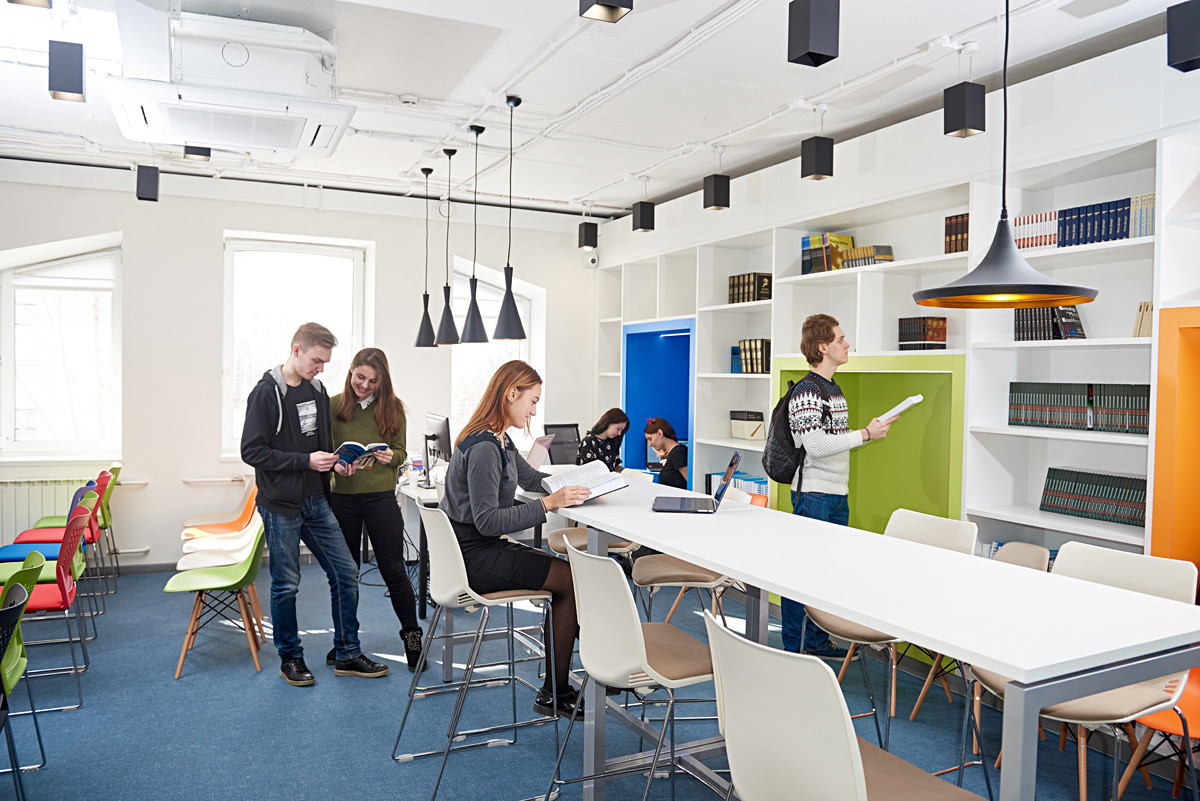 Press photo
Education is based on the traditional Bologna Process: Four years of baccalaureate and two years of masters study.
Besides core courses, students can choose additional disciplines, even from other majors. In total, there are over 200 such disciplines, so you can create your own curriculum and get an additional certificate. Students are also able to do internships at leading oil and gas, IT, commercial, and other companies in and out the region during their studies.
For people with higher education, UTMN offers Ph.D. programs. Moreover, you'll get the opportunity to carry out applied and theoretical research and to be published in scientific journals.
3. In what language will I study?
Almost all the programs are taught in Russian. International students study together with local students.
However, there are some programs in English. For example, you can get a master's degree in Plant Biosecurity (at the X-BIO), as well as seven programs at the School of Advanced Studies.
4. What if I don't speak Russian?
There are currently over 400 international students at UTMN who didn't speak Russian before arriving. You can learn Russian at the university. Start with the Foundation (Pre-university) Program, which offers intensive Russian courses and some disciplines that will help you to enroll at the university.
You'll also meet the volunteers of the Buddy Project who are always ready to help international students.
5. How much does it cost?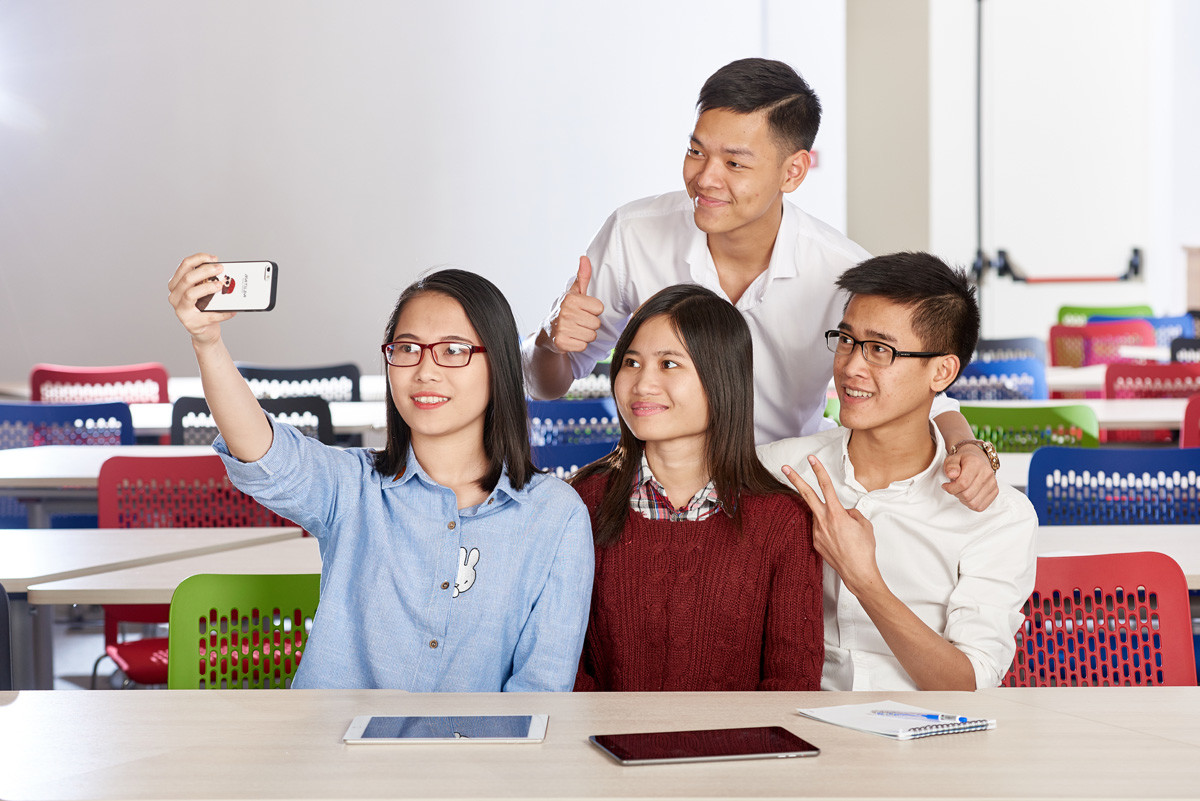 Press photo
The Foundation Program costs about $1,500 (for two semesters), while the price of education depends on the program (from $1,500 to $4,100 a year). Note that if you pass your exams with flying colors you might get a discount.
6. Can I study for free?
Yes! You can apply for the Russian Government Scholarship, that covers the tuition fee for the Foundation Program and the entire duration of the degree program, as well as a monthly maintenance allowance.
Talented Ph.D. seekers may get a special grant from UTMN with a monthly allowance of $500 (about the same as an average salary in the city). Read more about the sources of funding your studies here>>>
7. Ok, but do I need a visa?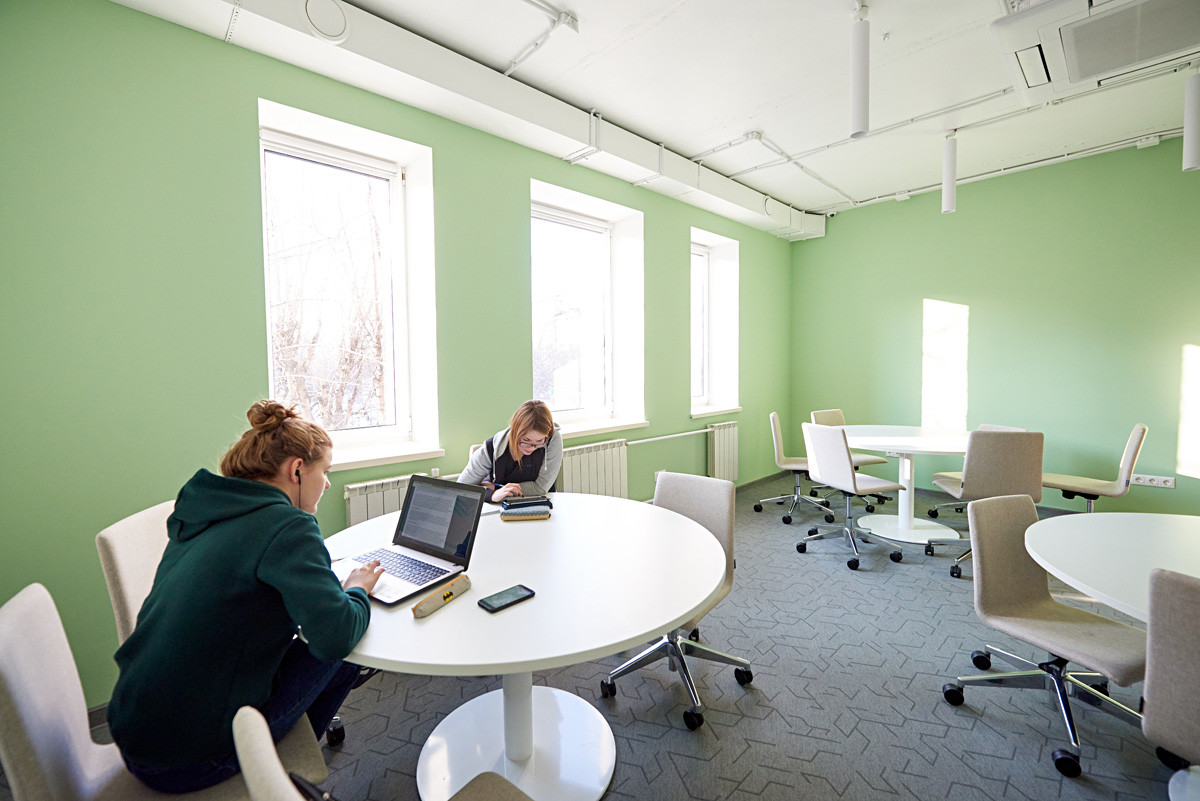 Press photo
International students (except students from mostly all CIS countries) do need a student visa before entering Russia. You can apply for the visa at your nearest Russian embassy or visa center with an official invitation from UTMN. Your visa will be extended for a year on your arrival to Tyumen.
8. Where will I live in Tyumen?
There are several dorms at UTMN. All of them are located within walking distance of the university buildings in the central and ecological district of the city.
Students live in modern one, two, or three-bedroom apartments, furnished with all necessary domestic appliances and of course, fast Wi-Fi. Take a look at the photos here.
One to four students live in a dorm room and the rent only costs $10-15 per month. There are lots of parks, stadiums, and cultural centers near the dorms where students like to gather and spend their free time.
9. What goes on beyond the university?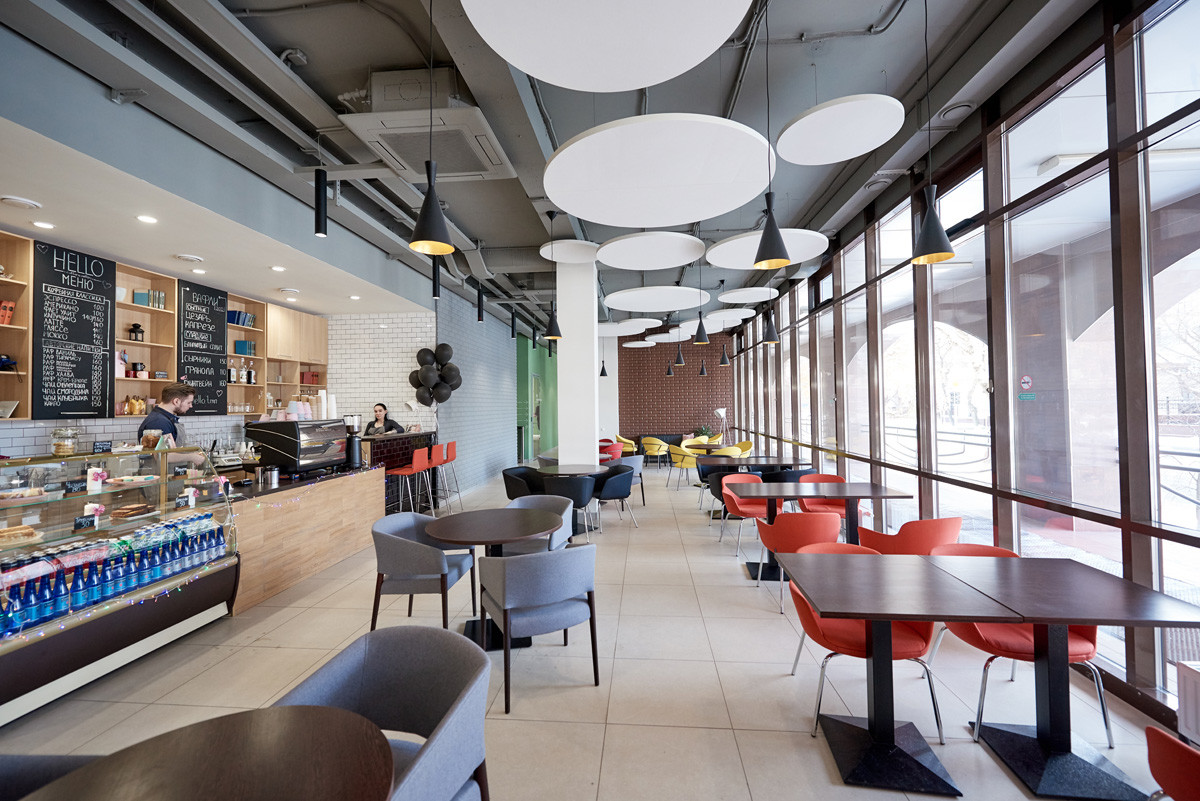 Press photo
This will probably upset you but you won't meet bears on the street. Tyumen (2,000 km east from Moscow) is the oldest Siberian city with a population of almost 800,000. Founded in the 16th century, it's now among the top 20 biggest cities in Russia. The weather is sharply continental but comfortable here (in July, the temperature may be over 30°C, while in January the temperature dips to about -15°C).
Many young people move here to study and work as Tyumen is among the top 10 Russian cities with the highest salaries. The city's main industries are oil and gas (natural resource giants like Lukoil, TNK, and Gazprom have their offices here) and machine engineering. Aircraft engines, accumulators, and medical equipment are produced here. By the way, Tyumen is ranked as the most comfortable city for living in Russia according to the "Russian City Ranking."
There are drama theaters, cinemas, shopping malls, museums, cafés, gyms, swimming pools, and the biggest waterpark in Russia. The Dmitry Mendeleev Library is the go-to place for any scientific source you might need for your studies.
10. Sounds interesting. How can I enroll at UTMN?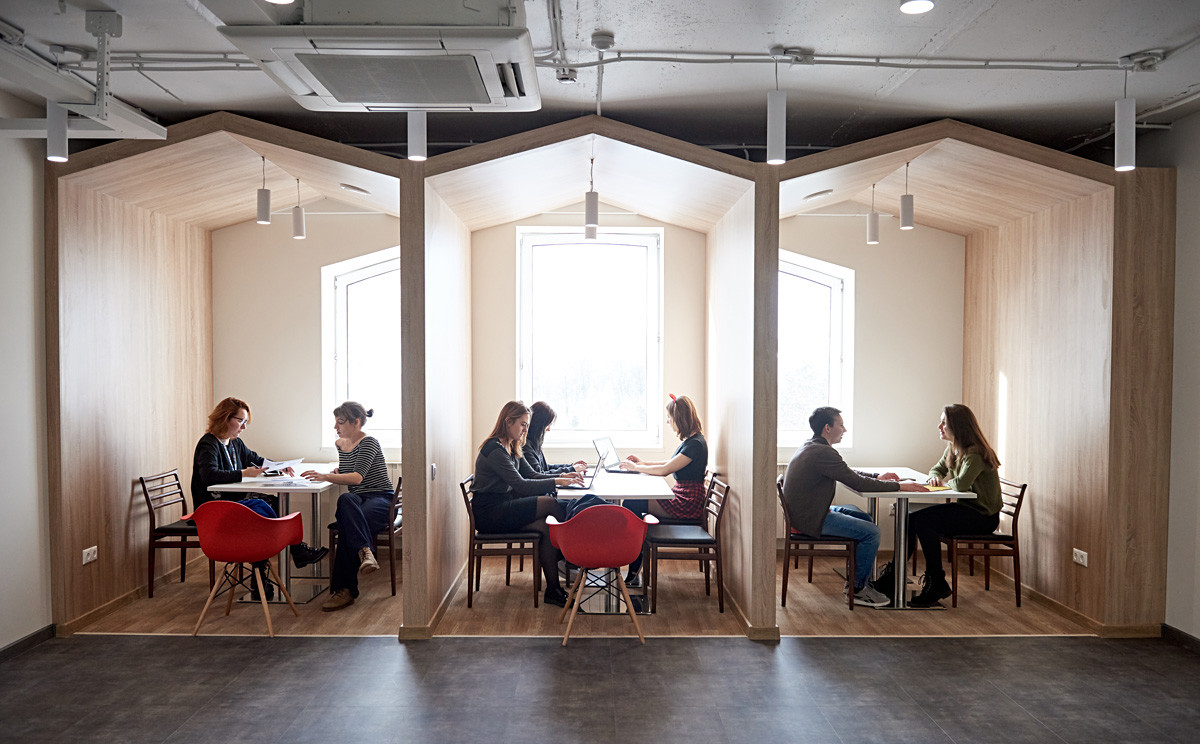 Press photo
Step 1. Choose your major (here).
Step 2. Apply online and don't forget to add your motivational letter and previous academic certificates. It takes about three weeks for documents to be reviewed. The application for the 2019 academic year starts in October 2018.
Step 3. Study Russian at UTMN with the Foundation Program.
Step 4. Pass the required exams: Russian as a foreign language and disciplines for the major. You can do it in Tyumen or online.
Step 5. Pay the education fee, get a student visa, take the necessary documents and travel to Tyumen!
If using any of Russia Beyond's content, partly or in full, always provide an active hyperlink to the original material.