5 places in Moscow known for epic stories of royal love, wine and poems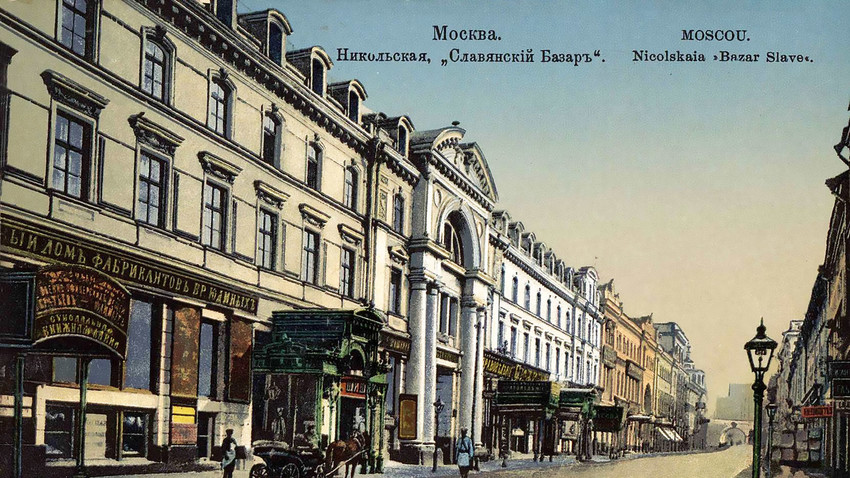 Nikolskaya Street in Moscow. Slavyansky Bazar Hotel.
Archive photo
RBTH selected five places that witnessed quirky, pioneering and captivating moments in Moscow's rich history. Among the heroes of these stories are the son of an 18th century industrialist and mining magnate, a tea merchant, the first Romanov tsar, Stanislavsky and Pasternak.
Live statues at Demidov's estate
Prokofiy Demidov, son of a wealthy industrialist and mining magnate from the Urals, was a famous eccentric in 18th century Russia. Fond of plants, he had many exotic herbs and flowers at his estate that is now a part of Neskuchny Garden, the oldest park in the capital. In the center of the park he set up a flowerbed with classical statues.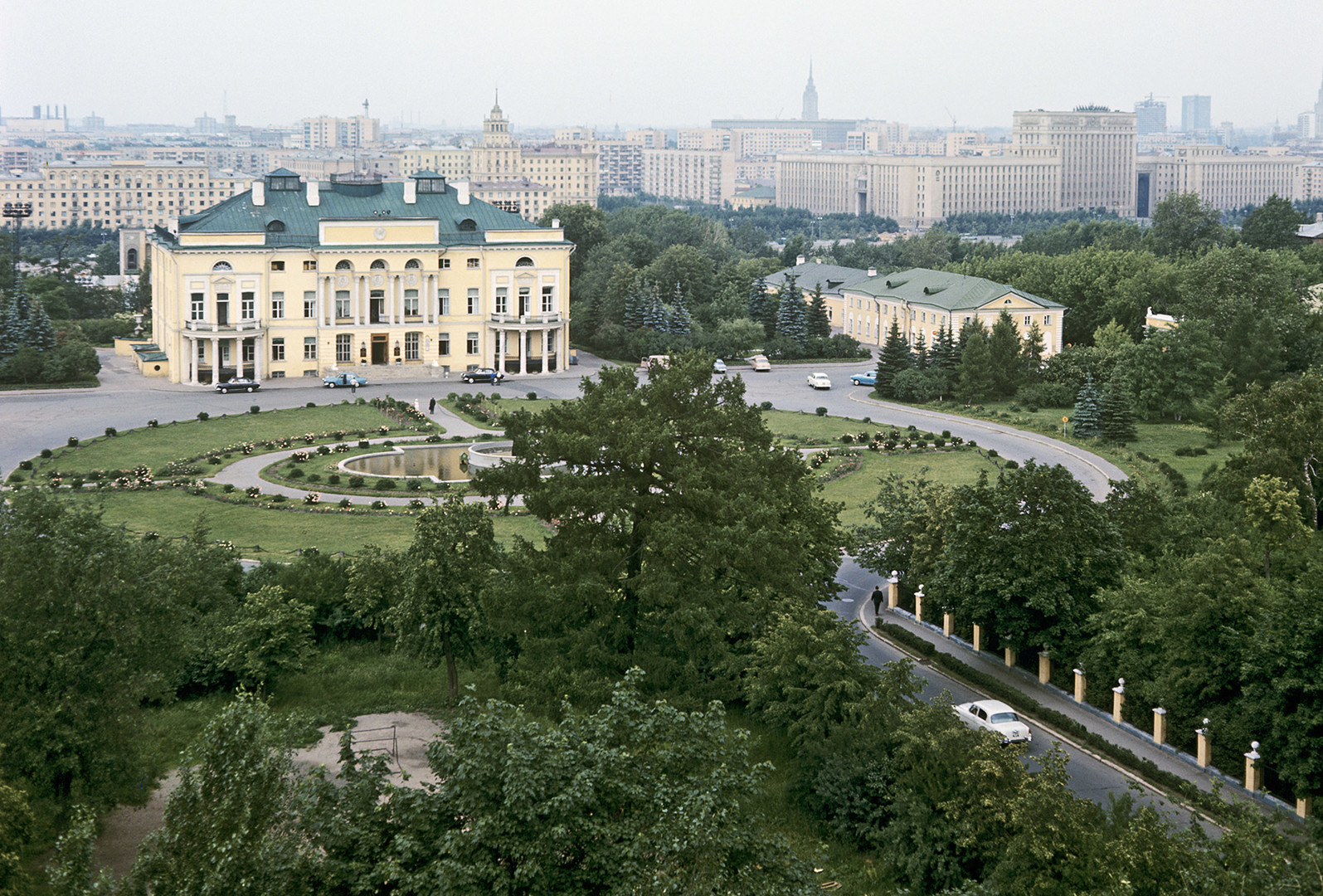 Moscow gardeners, who were mainly women at the time, were intrigued by the unusual plants and started to dig them up. To put an end to this, Demidov came up with an unusual solution. He replaced the statues with real, naked men covered in flour. When the women came during the night to take the plants, the statues suddenly came to life, scaring off the thieves. It's said that no one has stolen flowers from the park since then.
The birth of modern Russian theater at Slavyanskiy Bazar
An iconic place for Russian theater history, the Slavyanskiy Bazar restaurant was located only 500 meters from the Kremlin on Nikolskaya Street. It was a place where two stage legends, Konstantin Stanislavsky and Vladimir Nemirovich-Danchenko, had their famous breakfast in the summer of 1897. The meeting lasted 18 hours, and after spending time in the restaurant, they finished their conversation at Stanislavsky's dacha.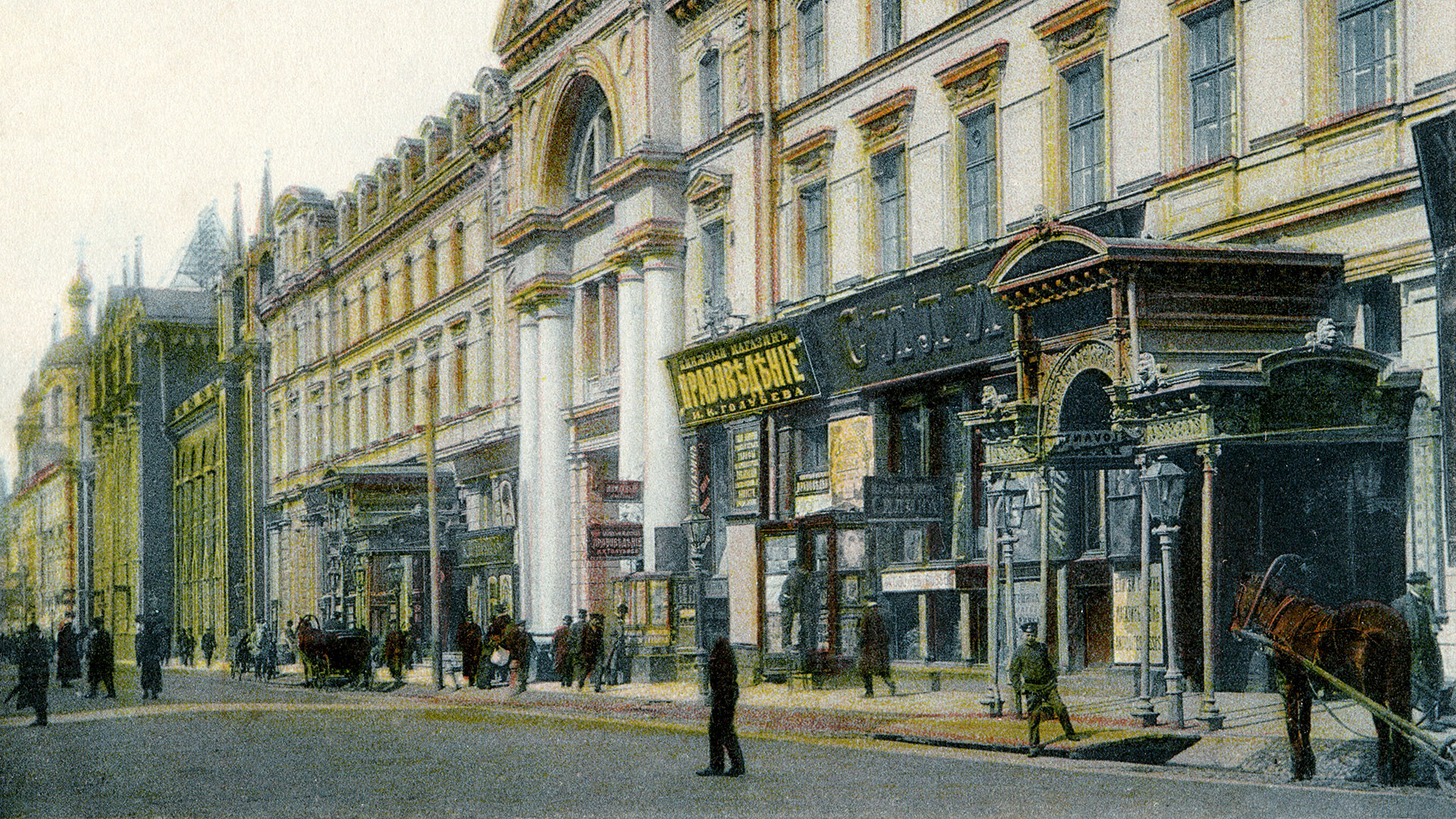 Nikolskaya Street in Moscow. Slavyansky Bazar Hotel. A pre-revolutionary postcard.
Legion Media
They discussed the principles that became the foundation of a new theatre, MKhAT, which they opened the following year. It was supposed to be a people's theater and would be radically different from other theaters.
"The world conference of nations does not discuss important state issues with the accuracy with which we discussed the features of our future project," Stanislavsky later recalled about this decisive meeting. Unfortunately, the place hasn't survived, and was closed in the early 1990s.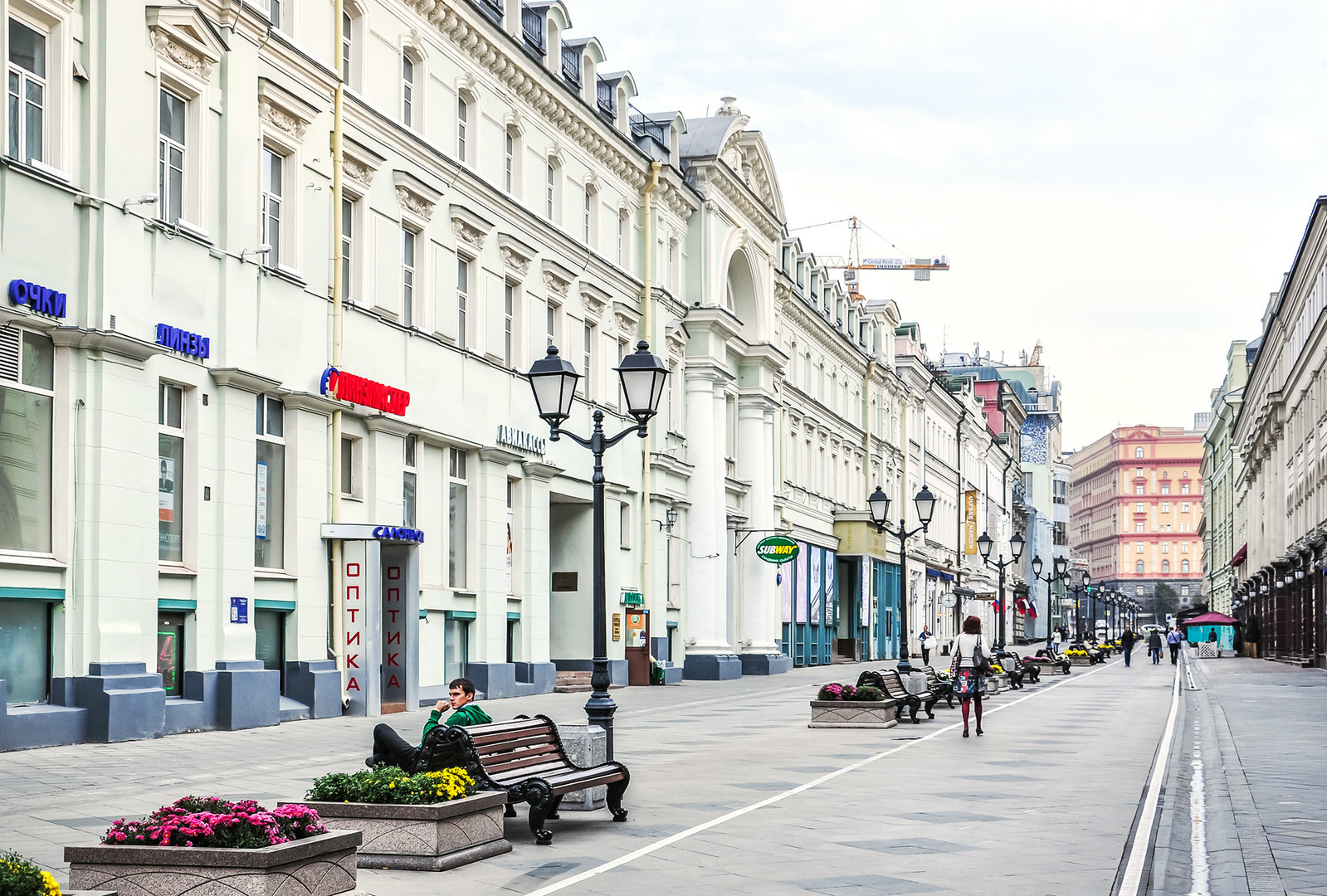 Nikolskaya Street in Moscow, where Slavyansky Bazar Hotel and Restaurant used to be.
Legion Media
Royal Kremlin love affair
The first Romanov ruler, Mikhail, ascended the throne in 1613, but for a long time he remained unmarried. He finally found a spouse in 1624, but she died several months later. In order to find a new wife for the tsar, a bride show was organized. Scores of beauties from all over the country gathered at the court in the Kremlin. As legend has it, Mikhail did not like any because all the potential brides had too much make up on.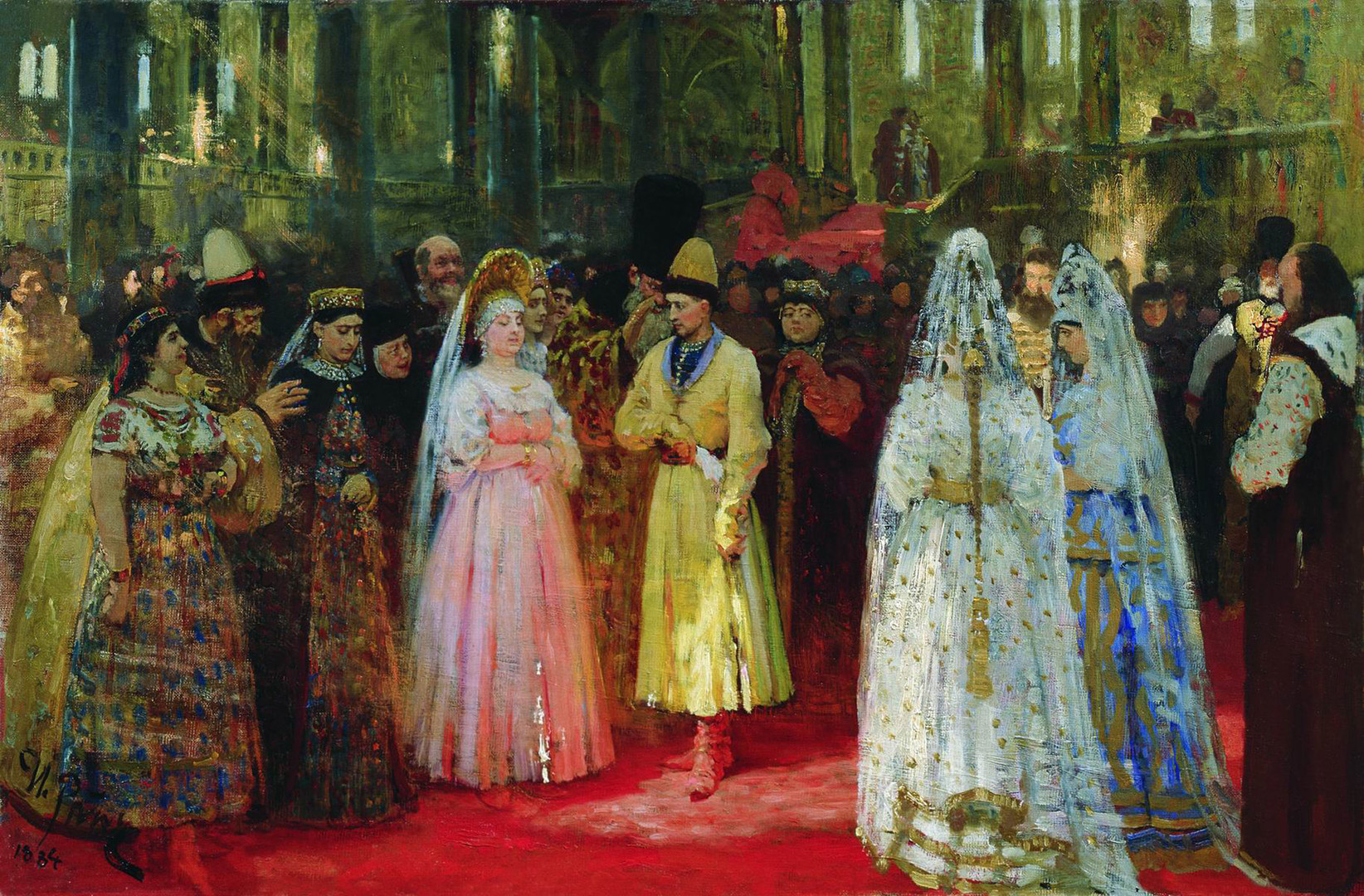 Choosing a Bride for the Grand Duke by Ilya Repin.
Perm State Art Gallery
Mikhail decided to give it another try, but this time secretly at night. When it was dark and he saw the brides, the tsar was astonished by one beauty. She was not a contender, however, but merely a friend of one of them. Her father, however, belonged to the poor provincial gentry, and the tsar's family wasn't happy with this. Still, Mikhail remained adamant in marrying her, and thus, Eudoxia Streshneva was his tsarina for almost 20 years.
Wine and love on Petrovka
The Camille Deprez wine shop on Petrovka Street in central Moscow was famous in the 19th century, and was mentioned in Alexander Herzen's book, My Past and Thoughts.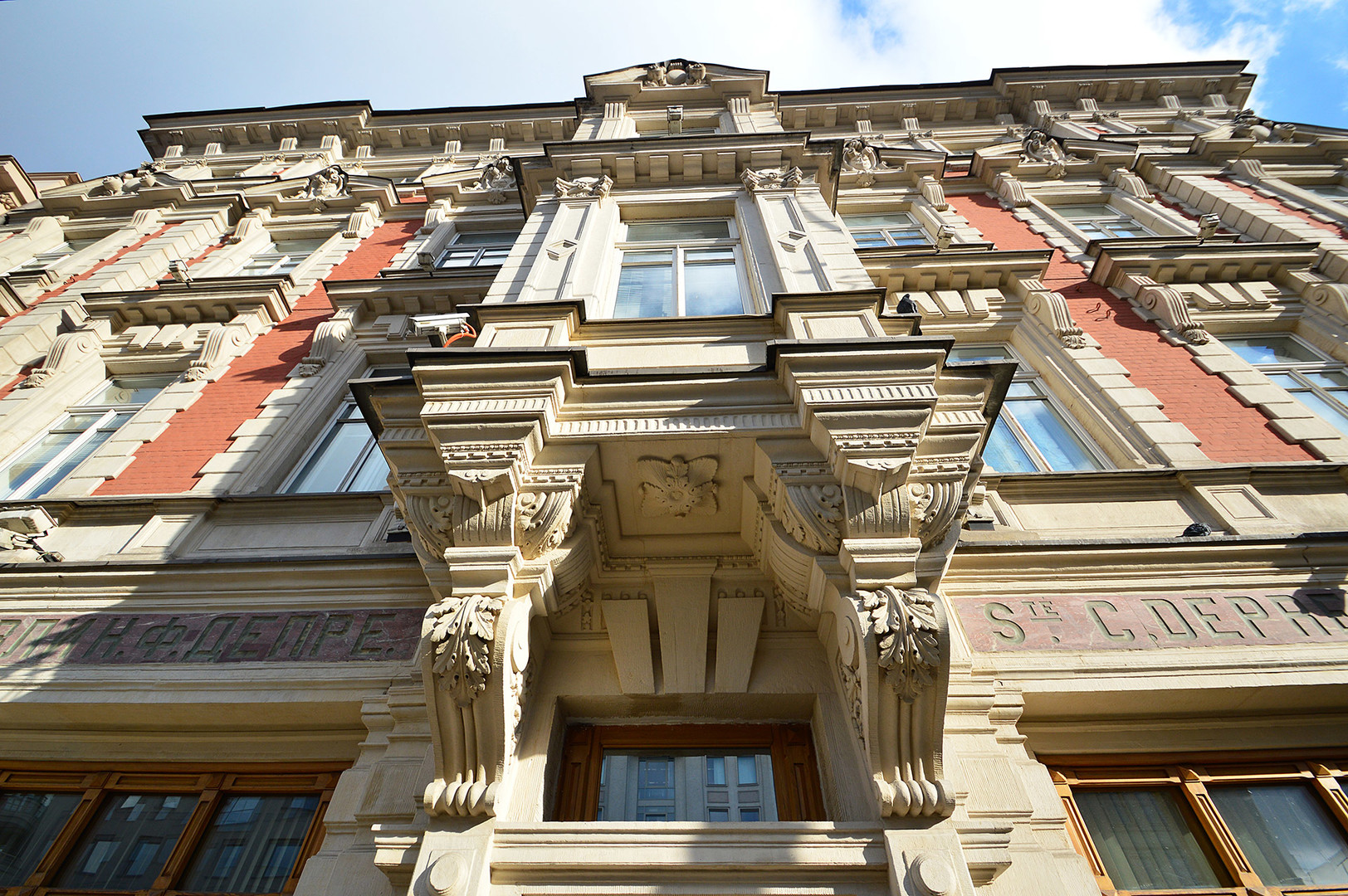 The former house of the wine seller Deprez in Moscow.
Legion Media
"Wine, of course, was bought at Petrovka in Deprez's," the famous Russian revolutionary wrote in the book. Anton Chekhov was a big fan of Deprez, and he mentioned Deprez's Benedictine liquor in one of his writings. Deprez also supplied the wine for the tsar's court.
This successful business started as a love story. Camille Deprez, an officer in Napoleon's army, was wounded at Borodino, and he fell in love with a nurse who took care of him. When his health improved, he proposed to her and they married. The location on Petrovka belonged to his new spouse's family, and there he opened the first store of his new wine company.
Love at tea seller's house
Tea merchant David Vysotsky, or rather his daughter, Ida, played an important part in the life of poet and writer Boris Pasternak. The young Pasternak was in love with Ida and would come often to their house on Ogorodnya Sloboda Street. At first, he came there with his father who was a painter, and who then started to give lessons to Ida. As Pasternak recalled, he did not know or care much what kind of lessons these were.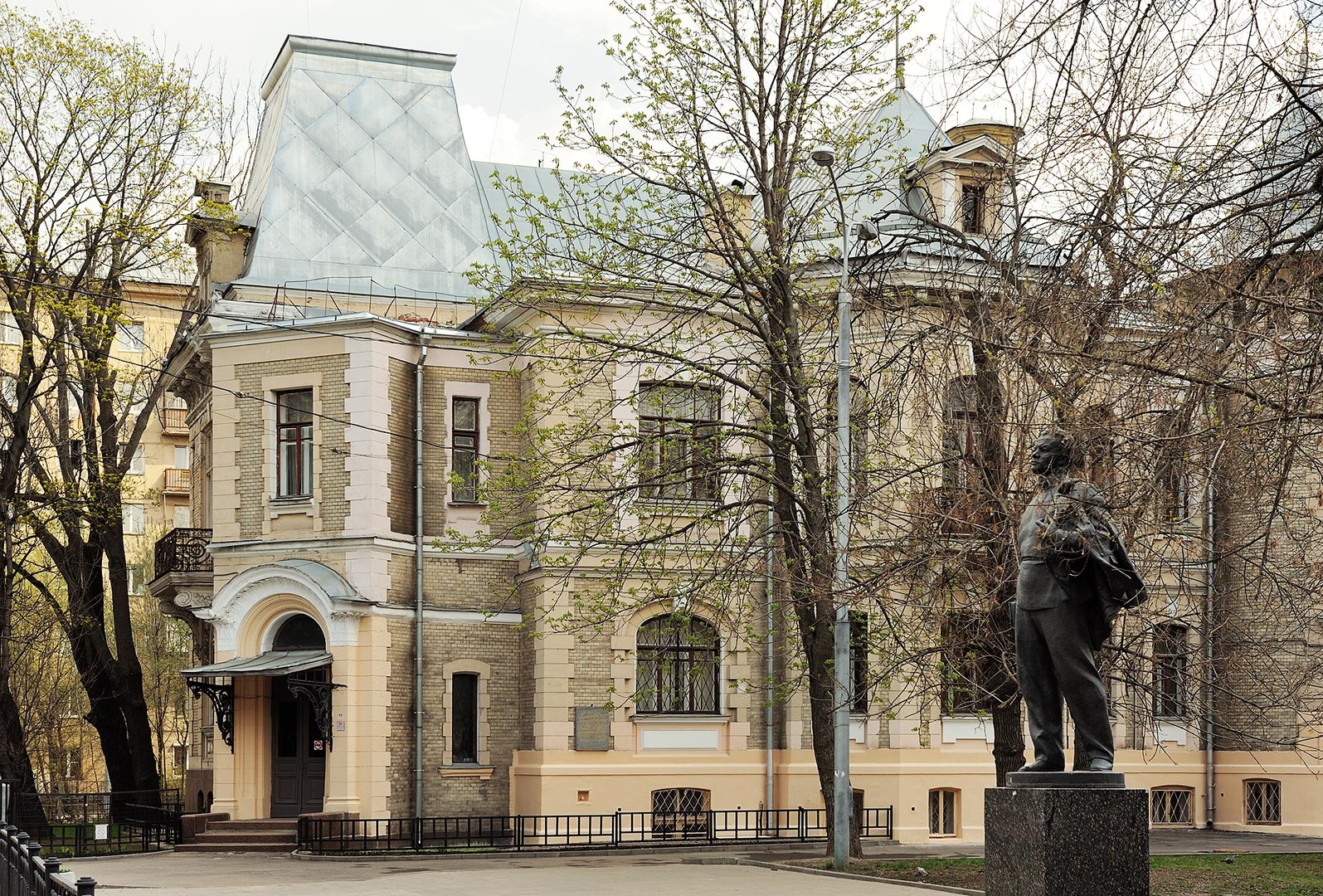 The former house of tea merchant David Vysotsky in Moscow.
Legion Media
Three years later he proposed to her in Marburg, Germany, but Ida rejected him. Pasternak was deeply hurt, and while trying to overcome his broken heart he began writing more and more poems. It's believed these events greatly increased Pasternak's productivity as a poet.
Read more:
If using any of Russia Beyond's content, partly or in full, always provide an active hyperlink to the original material.