What secrets are hidden in St. Petersburg's metro?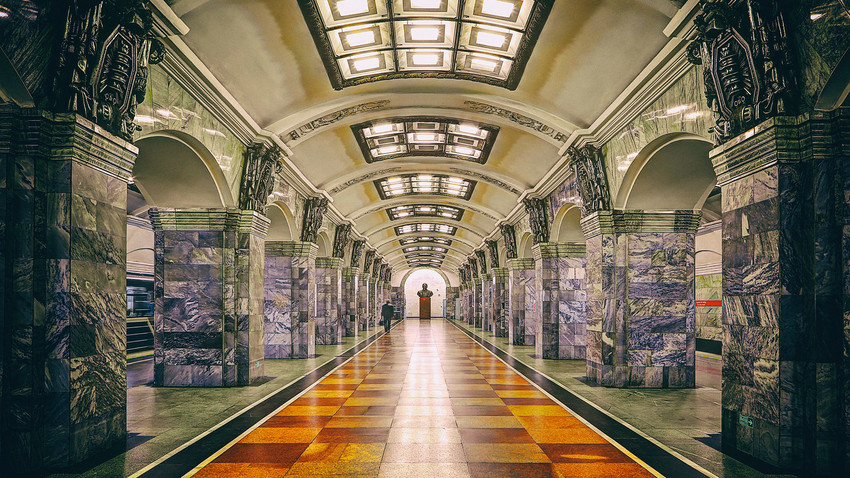 Kirovsky Zavod metro station
Getty Images
Stalin, ghosts, floods and omens – here are some fascinating and bizarre trivia about the cultural capital's metro system
Natural erosion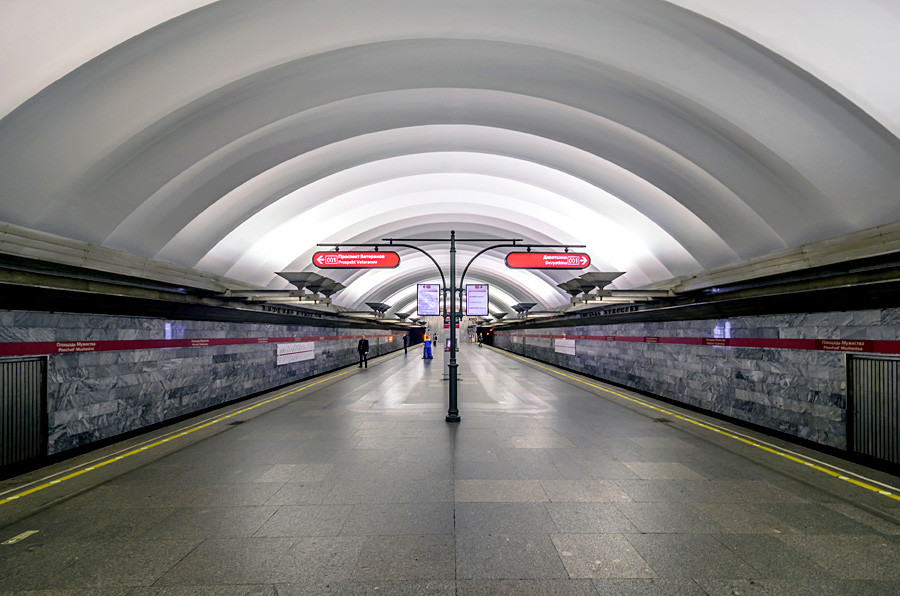 St. Petersburg has always suffered from water issues: floods, washouts and so on. The most disastrous underground erosion happened in 1995, between the Ploschad Muzhestva and Lesnaya stations, forcing their closure. The damage was so severe that it took almost 10 years to complete repairs and resume traffic. Moreover, this washout led to the destruction of buildings above ground. Because of fast-moving flood waters the emergency gates did not close fully, but luckily all the passengers were rescued. Although the fundamental conditions that paved the way for the accident were first noticed in 1974, nobody took it seriously at that time and no preventative action was ever taken.
'Dead' and 'ghost' stations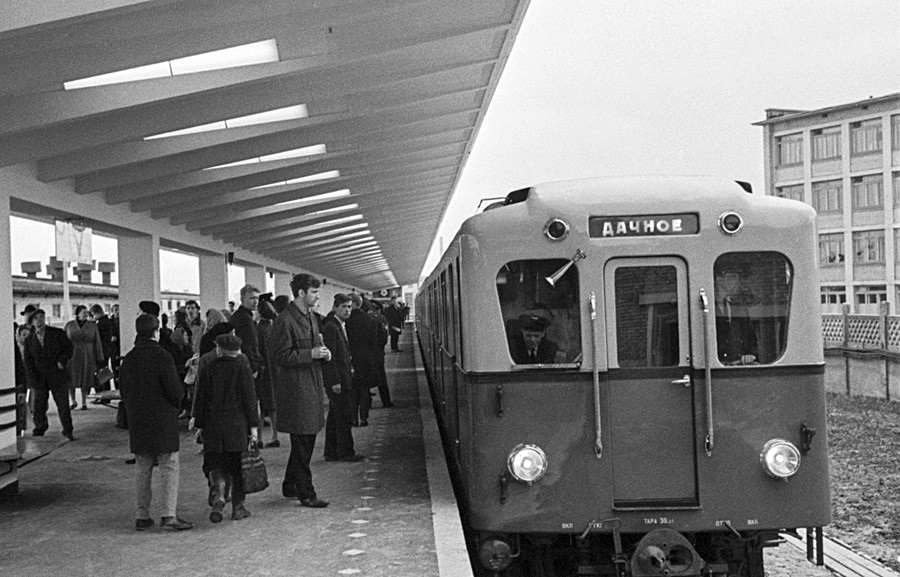 Passengers wait for a train at the Dachnoye metro station, 1966
Sergo Grigoryani/TASS
Few are aware that some St. Petersburg metro stations have been closed. One such "dead" station is Dachnoye, which opened in 1966 as an aboveground station. This was rather odd for the city because of its harsh climate. Dachnoye was originally planned to be temporary while the planned permanent stations were under construction. It was taken out of service in 1977, and later became a local traffic police headquarters.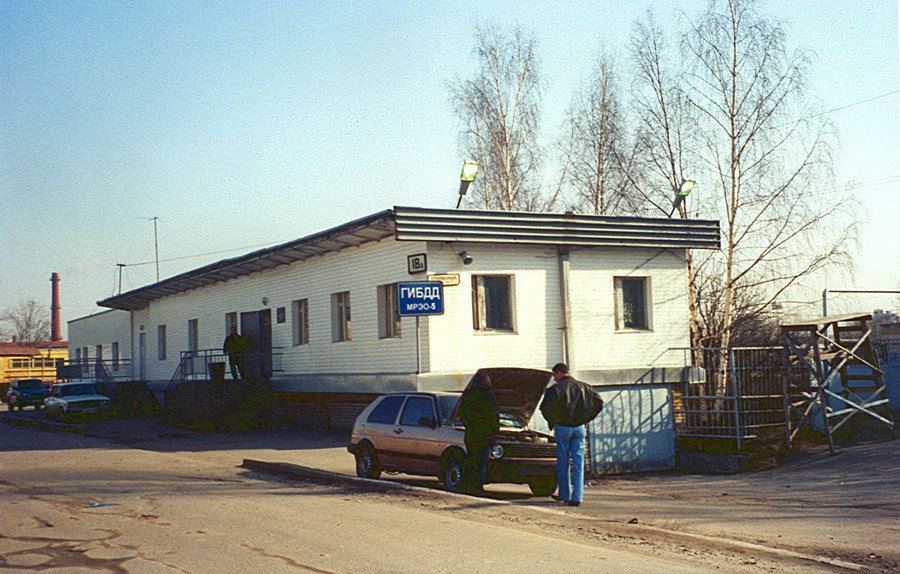 That is what remained from Dachnoye station
K. Kartashov
Another mysterious feature of the city's metro are so-called "ghost" stations – those stations that trains pass through without stopping. For the longest time Russia's deepest station (89 meters) was Admiralteyskaya. While builders tried in vain to complete its vestibule on the surface, metro passengers could barely discern the dark station hall when the train passed through underground.
Metro stations instead of churches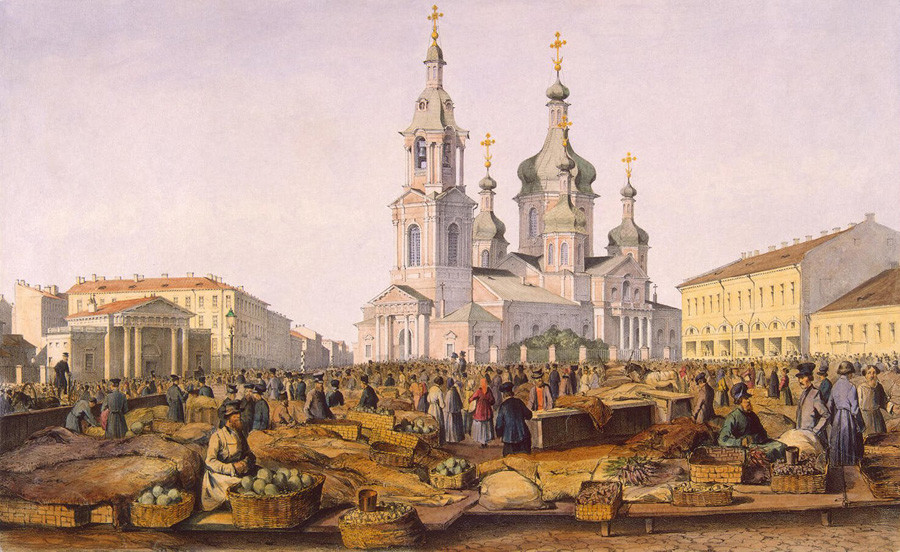 The Assumption Church on Sennaya Square in St. Petersburg
The State Hermitage Museum
Most St. Petersburg metro stations were built in the Soviet era when religion was repressed, and at least three Orthodox churches were destroyed for the sake of the metro. One was Savior Church on Sennaya Squarethat was built in the 1750s, and which was supposedly designed by Rastrelli.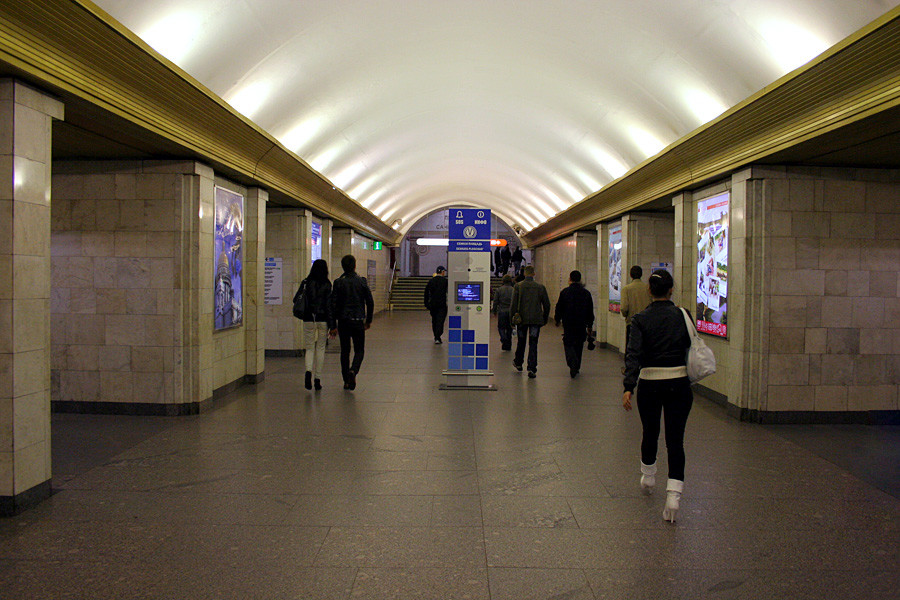 Sennaya Ploshchad station
Alexander Savin
At the height of Nikita Khrushchev's anti-religious campaign in 1961, it was savagely blasted to bits, and in its place appeared the vestibule of the Sennaya Ploshchad metro station. Recently, it was decided to rebuild the church close to the metro station.
Hidden Stalin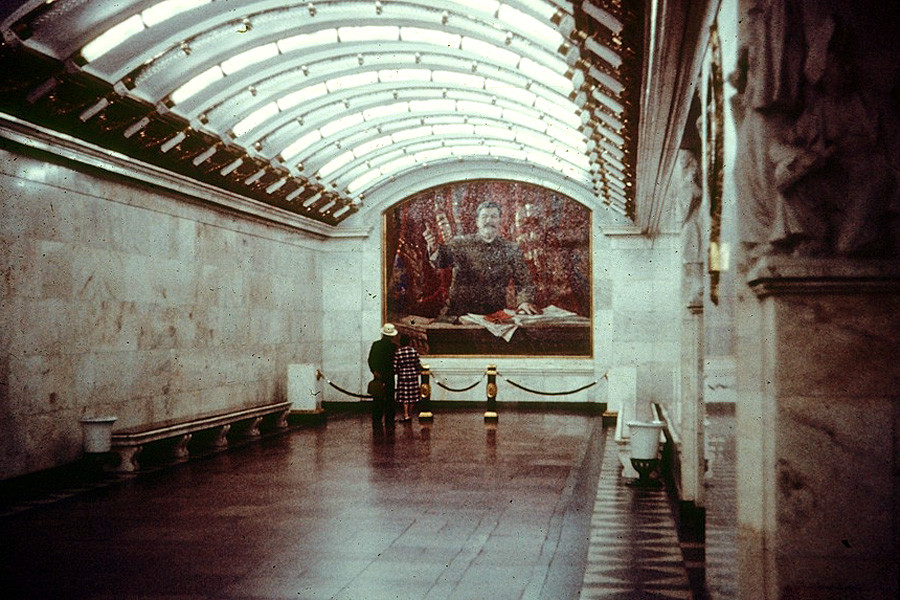 Continuing the Soviet theme, it's worth to remember Joseph Stalin's impact on the St. Petersburg metro. Since the system was rapidly built after World War II every station was slated to have at least one image of the victorious Soviet leader. However, the metro system opened only after Stalin's death in 1955, and there soon followed a campaign against his memory. So, the metro opened without any mosaics of Stalin's image, and the only extant bas-relief is on Ploshchad Vosstaniyastation. Narvskayastation had one of the largest inlaid panels with Stalin's image, but in 1961 it was covered by a false wall, without damaging the mosaic. Today, there is no clear evidence whether Stalin's image remains intact under the wall.
Clever decorations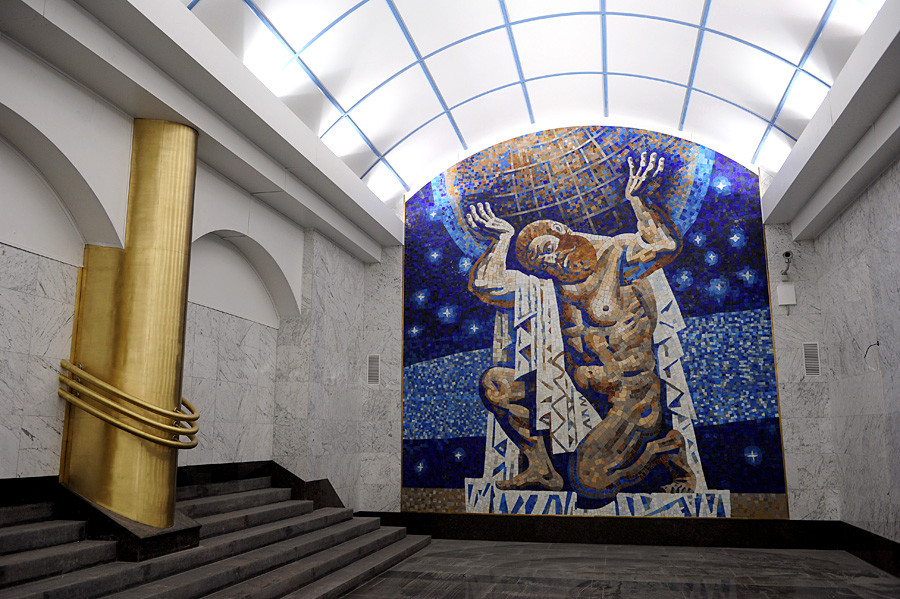 A mosaic pano on Mezhdunarodnaya, a new station of the St. Petersburg underground
Ruslan Shamukov/TASS
Not only the old but also some new metro stations are known for outstanding design. One amusing incident happened when Mezhdunarodnaya stationopened in 2012. Its interior decoration was themed with the Creation of the World, which included a huge mosaic featuring a completely naked Atlas. On the eve of the station's opening it was decided that the image might be too embarrassing for some passengers, and so Atlas was quickly covered with a cloak.
Bukharestskaya station also has an interesting design element with meaning. The platform's walls are decorated with a golden-red ornamental pattern along its length. Only those with the most attentive eye can make out a small songbird. This little fellow quickly became a good omen for those who see it while getting off the train.
Stations flooded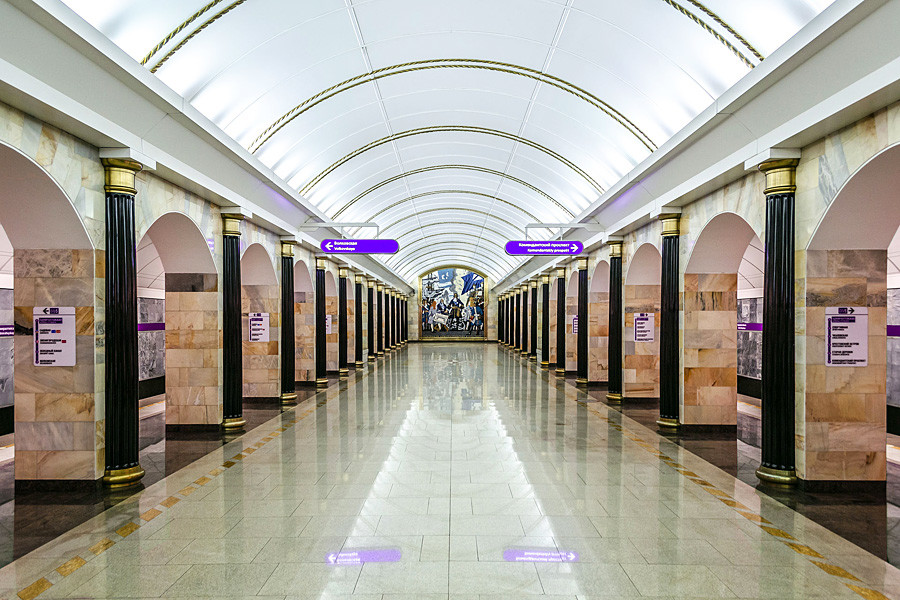 Admiralteyskaya station
Alex 'Florstein' Fedorov
Some St. Petersburg metro stations are located in areas that are prone to floods - Nevsky Prospect, Admiralteyskaya, Krestovsky Ostrov, and Sportivnaya. These and other stations are built in such a manner that their foundations are higher than the average station so that it's safer to use them when floodwaters rise.
If using any of Russia Beyond's content, partly or in full, always provide an active hyperlink to the original material.