288 years ago: Great Russian military commander Alexander Suvorov was born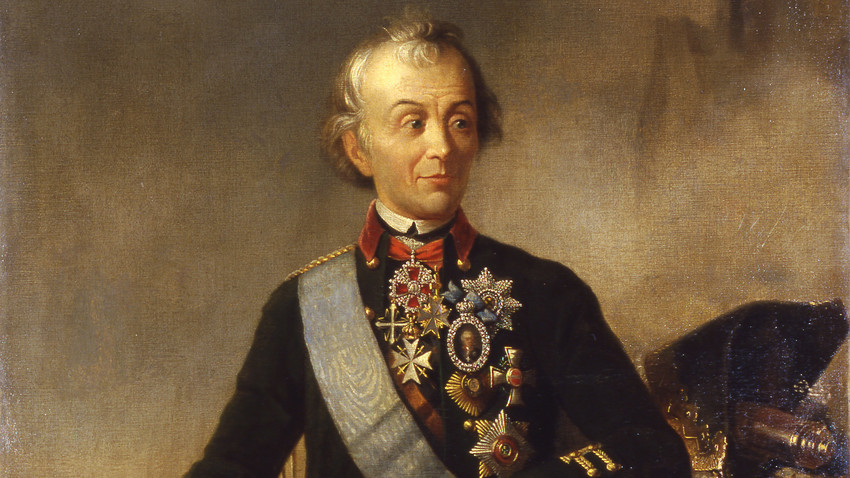 Alexander Suvorov (1730-1800)
Vladimir Boiko/Global Look Press
He didn't lose a single battle during his career
Every Russian school pupil knows the name of Alexander Suvorov. Often when they are naughty, parents threaten to send boys to the Suvorov School, the well-known military boarding school in Moscow, founded in 1944.
Alexander Suvorov, born on Nov. 24, 1730, is one of the greatest Russian commanders. He is as well-known and popular as Mikhail Kutuzov who defeated Napoleon, and Georgy Zhukov who beat Hitler.
Suvorov's image has frequently been used in literature and art, and there are lots of legends and stories told about him. The most famous is how he taught soldiers how to march. An illiterate peasant recruited into the army didn't know his left from his right. So Suvorov tied hay to one foot and straw to the other and ordered them to march "hay, straw" instead of "left, right."
Suvorov's main accomplishments were the reform the Russian army, leading the two Russo-Turkish wars, and an unbelievable crossing the Alps with his army in 1799 at the age of 69 during the war with Napoleon.
If using any of Russia Beyond's content, partly or in full, always provide an active hyperlink to the original material.