Russia's own lady Hamilton: Why did the first Russian Emperor execute his Scottish mistress?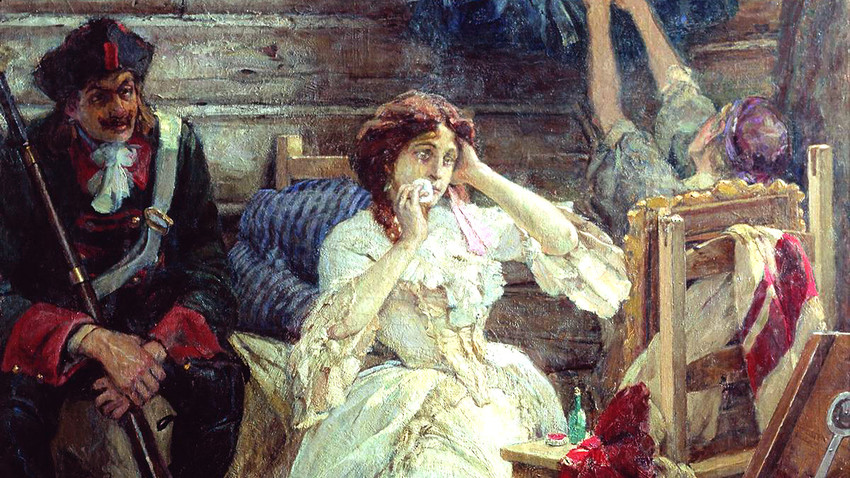 Mary Hamilton before her execution, a painting by Pavel Svedomsky
Omsk Oblast Museum of Fine Arts / Wikipedia
A descendant of Scottish aristocrats, Mary Hamilton (died in 1719) was not only a lady-in-waiting in the court of Peter the Great, but also his (not so) secret lover. Her fate was sealed when she tried to hide the truth from the imperial family.
Peter the Great (ruled from 1682 – 1725), the creator and first ruler of the Russian Empire, was shocked after chancing upon a horrific sight near one of his palaces: A little baby's corpse, strangled, wrapped in a handkerchief – having been drowned in an outhouse. This happened around 1716; at the time no one had any idea who the unlucky child was.
A couple of years later, however, the truth unfolded. The baby belonged to Mary Hamilton, or, as Russians called her, Maria Danilovna Gamontova. She was the lady-in-waiting to Empress Catherine, Peter's spouse and future ruler of Russia after his death.
Mary had given birth out of wedlock – but who was the father? As Mikhail Kubeev, a Russian journalist and author wrote in his 100 Great Crime Stories book, "it could have been Peter's own child. According to the state laws of that time, for murdering the baby of royal blood Mary should have been subjected to anathema and buried alive." But how did she end up in Russia in the first place?
Affair and prosperity
Mary's ancestors, members of the Scottish Hamilton family, moved to Russia during the reign of Ivan the Terrible (1547 – 1584) and for decades served Russian tsars. She's generally believed to have been the daughter of William (Daniil) Hamilton and presumably joined the court of Catherine in 1713.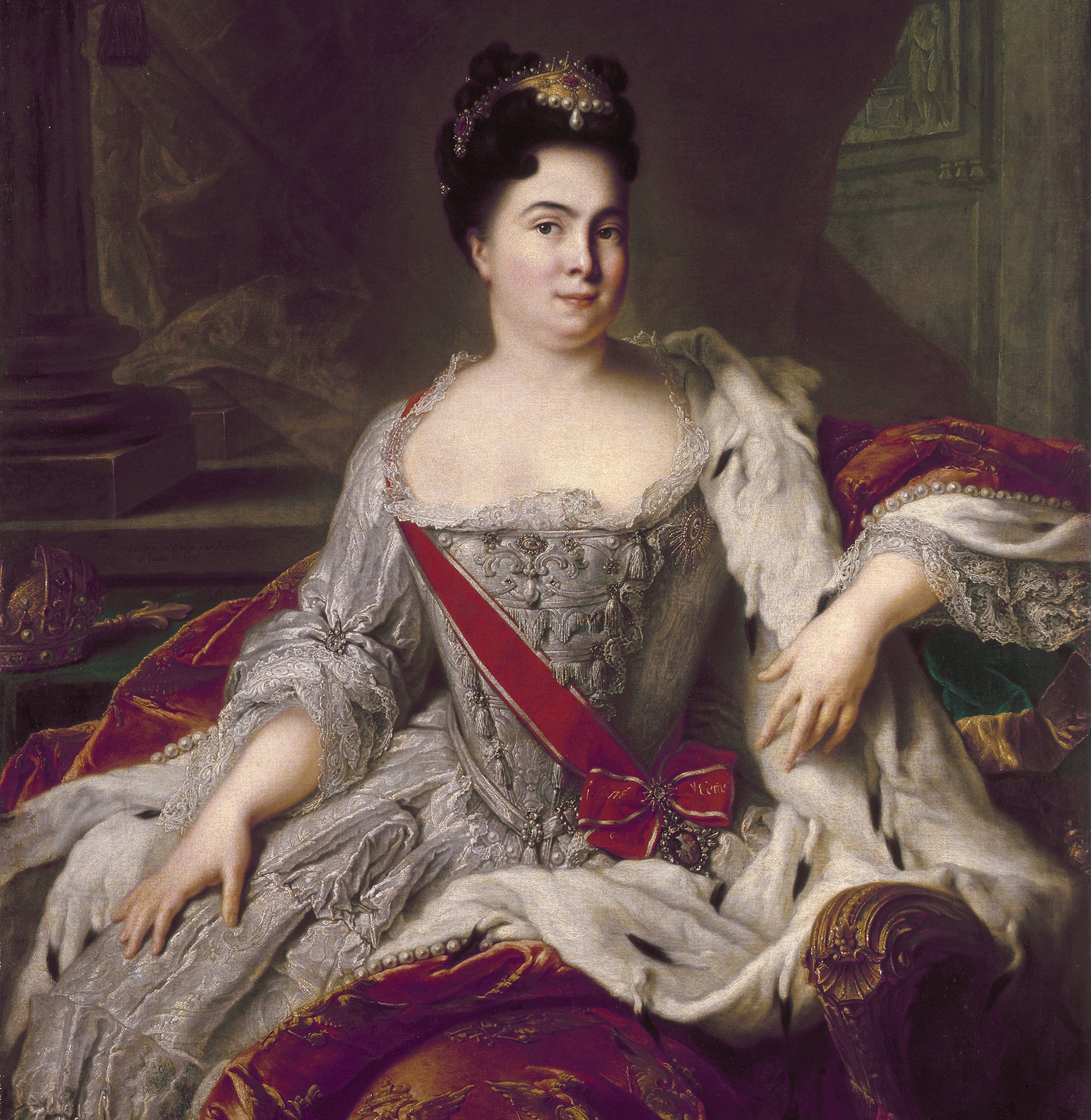 As chroniclers of that time noted, Peter couldn't help but notice the young and beautiful Mary and "saw some features in her that provoked lust in him." In other words, Mary became Peter's mistress – back then saying "no" to a tsar was hardly an option.
Such practice was common. Peter had many affairs. His wife Catherine wasn't the jealous type; after all, she also had risen to her position by being Peter's (and his several officers') concubine. So she even showed kindness towards Peter's mistresses including Mary, and the Emperor always returned to his wife after his dalliances. This is exactly what happened to Mary and after Peter's interest flagged her life took a dive.
Downwards spiral
After things almost ended with Peter, Mary fell in love with his aide-de-camp Ivan Orlov, but their relationship was doomed from the very beginning. An abusive drinker, he often beat her. As Mary would later confess, she started "stealing from her Majesty the Empress – different things and gold coins" to give to Orlov as presents.
Mary had other problems though. As contraceptive means barely existed in early 18th century Russia, she got pregnant, at least three times. She aborted the first two babies by forcing miscarriages with "medicine I was taking from palace doctors, pretending that I need them for other reasons." But she could not prevent the birth of her third baby (for months she hid signs of pregnancy under wide crinolines, a stiffened or structured petticoat) – so she drowned it.
No one knows for sure who the father was. Some historians, including Kubeev, say the bay could be Peter's as the tsar has still been paying visits to Mary even after she fell out of favor, but others argue the child's most likely father was Orlov. Anyway, giving birth to a bastard would have destroyed Mary's life in the imperial circle.
Ratted out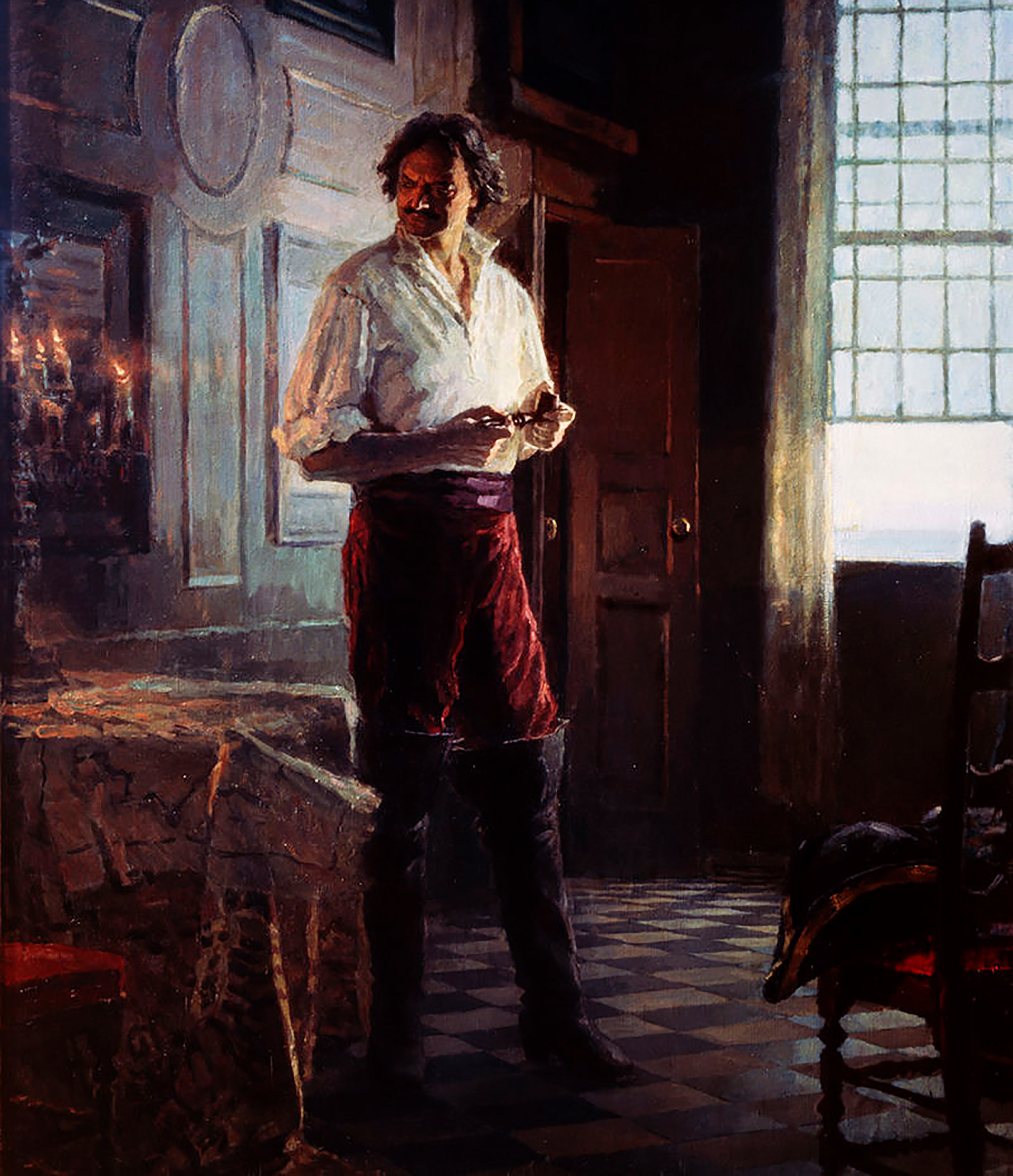 Peter I (Peter the Great), a painting by Sergei Kirillov.
Sergei Kirillov / Wikipedia
It was Orlov who revealed the truth about Mary but out of cowardice rather than honesty. According to the Russian Biographical Dictionary "one day the Emperor got angry with Orlov for losing a document." Orlov believed he was suffering the Emperor's ire due to his relationship with Mary, so decided to tell Peter about his relationship with the lady and her miscarriages. Peter recalled the dead baby found several years ago and grew suspicious.
Interrogated and tortured in the tsar's presence, Mary confessed to provoking her miscarriages, killing a baby, and stealing from the empress (she, however, remained loyal to Orlov claiming he had nothing to do with it – all the while he blamed everything on her).
Peter didn't bury his mistress alive – but he did send her to the executioner, despite his wife Catherine asking him to pardon her. The Emperor is reported to kiss before the execution and telling: "Without breaking the laws of God and the state, I can't save you from death, so take your execution and believe that God will forgive you." Moments later, the head of Mary Hamilton was lopped off.
Peter I actually had a great deal of work apart from executing his exes – here's an article on the new things and traditions he brought to Russia from Europe.
If using any of Russia Beyond's content, partly or in full, always provide an active hyperlink to the original material.