20+ rare PHOTOS of Imperial-era Crimea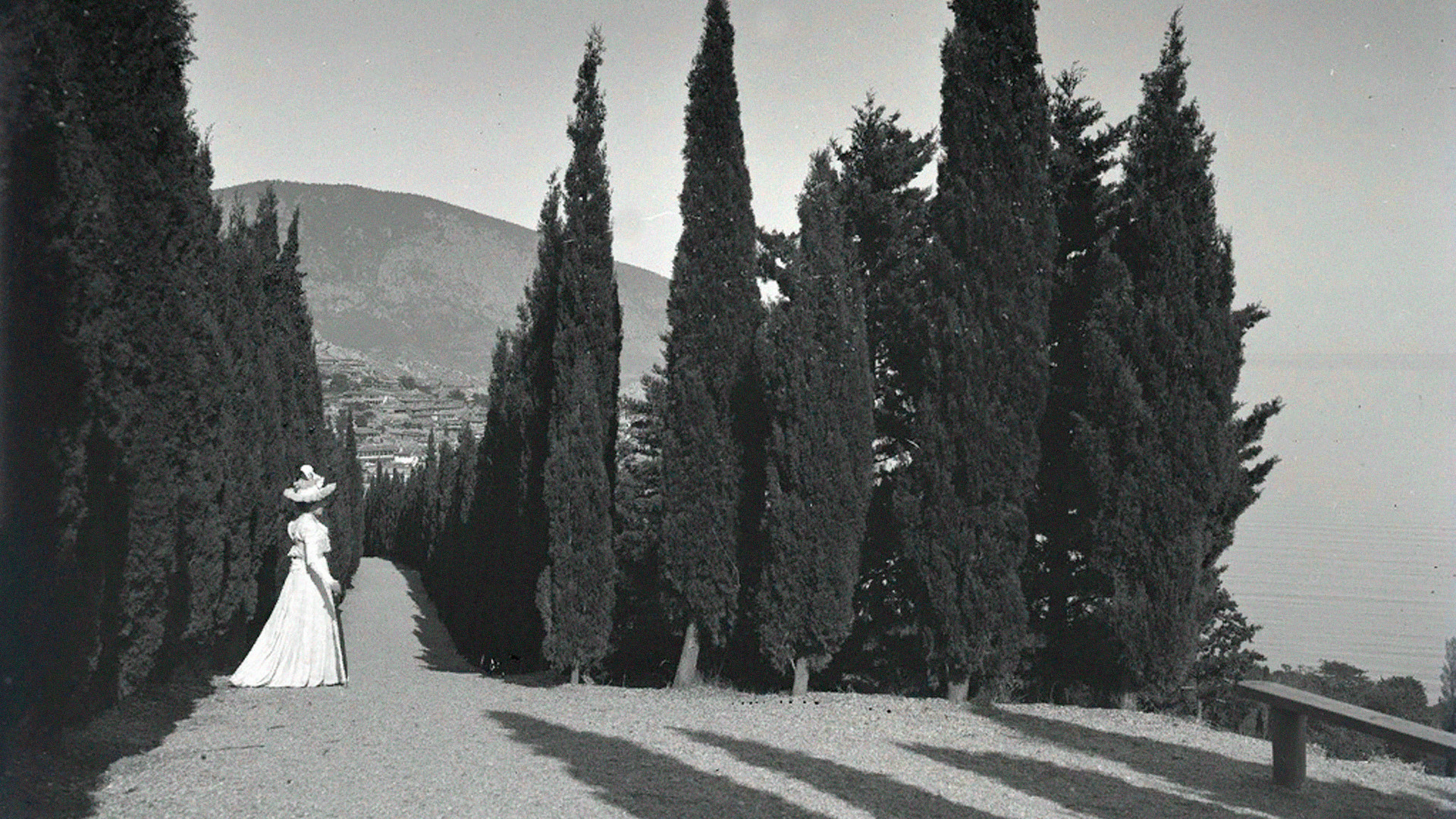 The picturesque peninsula has its all: mountains, sea, fir trees and royal palaces. It was always an important military port, as well as the favorite summer resort for the tsar's family and many Russian noblemen. Take a glimpse at how this unique place was like before the Bolshevik Revolution of 1917.
1. The Crimean coast, 1890s
2. Nicholas II loved Crimea. Posing with wife, Alexandra, 1910s
3. The Inkerman cave monastery near Sevastopol, 1910
4. Nicholas II posing with his daughters, 1913
5. Simeiz landscape, 1890s
6. A horse carriage riding via Foros, the most southern and very cliffy point of Crimea, 1897
7. A lady standing among cypress trees, 1897
8. Yalta, the "Crimean Nice", 1897
9. Ships docking in Yalta, 1897
10. Sellers at a market in Yalta, 1913
11. Yalta's shoreline, 1890s
12. Leo Tolstoy posing with his daughter Alexandra in Crimea, 1901
13. A picturesque angle of the Crimean coast, 1900s
14. A family enjoying a picnic in Crimea, 1910
15. A father and son climbing the rocks in Alupka, 1890s
16. Bakhchysarai Palace, 1897
17. Princess Zinaida Yusupova (left) enjoying tea in Yusupov's family palace in Koreiz, 1913
18. A horse carriage going through the Baydar Gate, a mountain pass to the Black Sea, 1897
19. A mother and son on summer holidays in Crimea, 1910
21. The Saint Vladimir Cathedral in the antique city of Chersonesus, 1890s
22. Writer Anton Chekhov had dacha in Crimea. Here he is pictured walking with dogs in Yalta, 1903
23. The Massandra Royal Palace, 1910s
24. The Swallow Nest Castle, 1900s
25. Crimea is also famous for its wine. Pictured: a lady inspecting a vineyard, 1903
If using any of Russia Beyond's content, partly or in full, always provide an active hyperlink to the original material.