20+ atmospheric PHOTOS of Soviet Crimea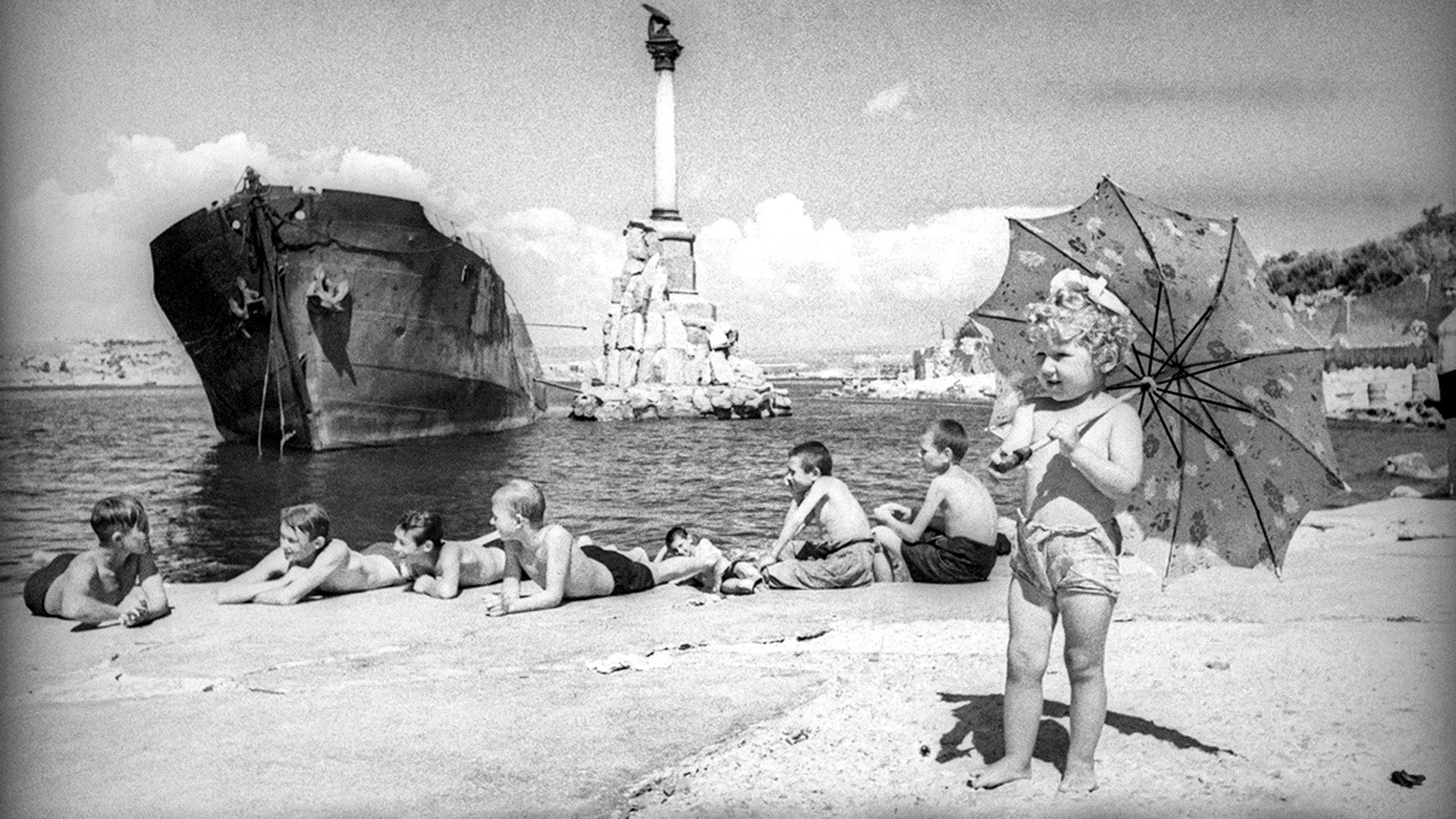 Crimea was considered the most favorite resort of all the Soviet people: kids spent summer in pioneer camps, while adults took vacation and went for treatment in sanatoriums based in former royal palaces. The peninsula was also the scene for turbulent events: from Russia's Civil War battles to Nazi occupation during WWII.
1. A woman sunbathing with her kid on a beach in Crimea, 1925
2. Physical exercises in the Livadia sanatorium, based in the former royal palace, 1925
3. Workers taking a rest in the former royal garden, 1925
4. Factory workers relaxing on vacation in Crimea, 1928
5. Billiards in the courtyard of the Livadia sanatorium, 1930s
6. Black Sea fleet's sailors going through their daily routine, 1930s
7. Two women relaxing on the rotonda in Simeiz, 1930s
8. A busy beach in Balaklava Bay, 1932
9. A young girl posing in the Black Sea, 1934
10. Revellers enjoying a mud treatment, 1934
11. A sanatorium in Yalta, 1930s
12. Women posing on a beach in Yalta, 1937
13. A scout standing watch in Sevastopol, 1942
14. A Soviet soldier helping to free the city of Kerch from the Nazis, 1944
15. On the 'Red Crimea' cruiser in Sevastopol harbor, 1944
16. Sevastopol in ruins, 1944
17. Winston Churchill, Franklin Roozvelt and Joseph Stalin posing for a photo at the Yalta conference in Crimea, 1945
18. Sailors going through drill training, 1944
19. Kids relaxing on a beach in Sevastopol, 1944
20. Two sailors taking a rest on the beach, 1944
21. Pioneer girls at the Artek summer camp, 1944
22. People posing in front of a ruined Sevastopol building, 1944
23. A sea cadet and participant of WWII posing, 1944
24. German POWs marching in Crimea, 1944
25. Monument to the Sunken Ships in Sevastopol, 1944
26. Pioneers launching glider aeroplanes, 1945
27. A lady posing on a boat, 1946
28. A call for swimming time at the Artek pioneer camp, 1948
29. A picturesque angle of the city of Gurzuf, 1950
30. Tourists posing in front of the Swallow Nest castle, 1953
31. Girls riding a catamaran in Yalta, 1960
32. Soviet leader Leonid Brezhnev sunbathing on vacation in Crimea, 1972
33. A packed Yalta beach, 1973
If using any of Russia Beyond's content, partly or in full, always provide an active hyperlink to the original material.
Get the week's best stories straight to your inbox