It's March 1919; Civil War is raging across Russia, but, inside the Mariinsky Theatre in St. Petersburg, an eerie silence prevails. The curtain lifts to reveal a slender figure bathed in soft light - ballerina Olga Spessivtseva, preparing to debut in the ballet 'Giselle'.
As the music starts, Olga springs into motion, her every movement a testament to grace and emotion. She embodies the character of Giselle so convincingly that critics claim they're witnessing an extension of her own existence. They are spellbound, unable to tear their eyes away from the performance that would set the standard for all future Giselles.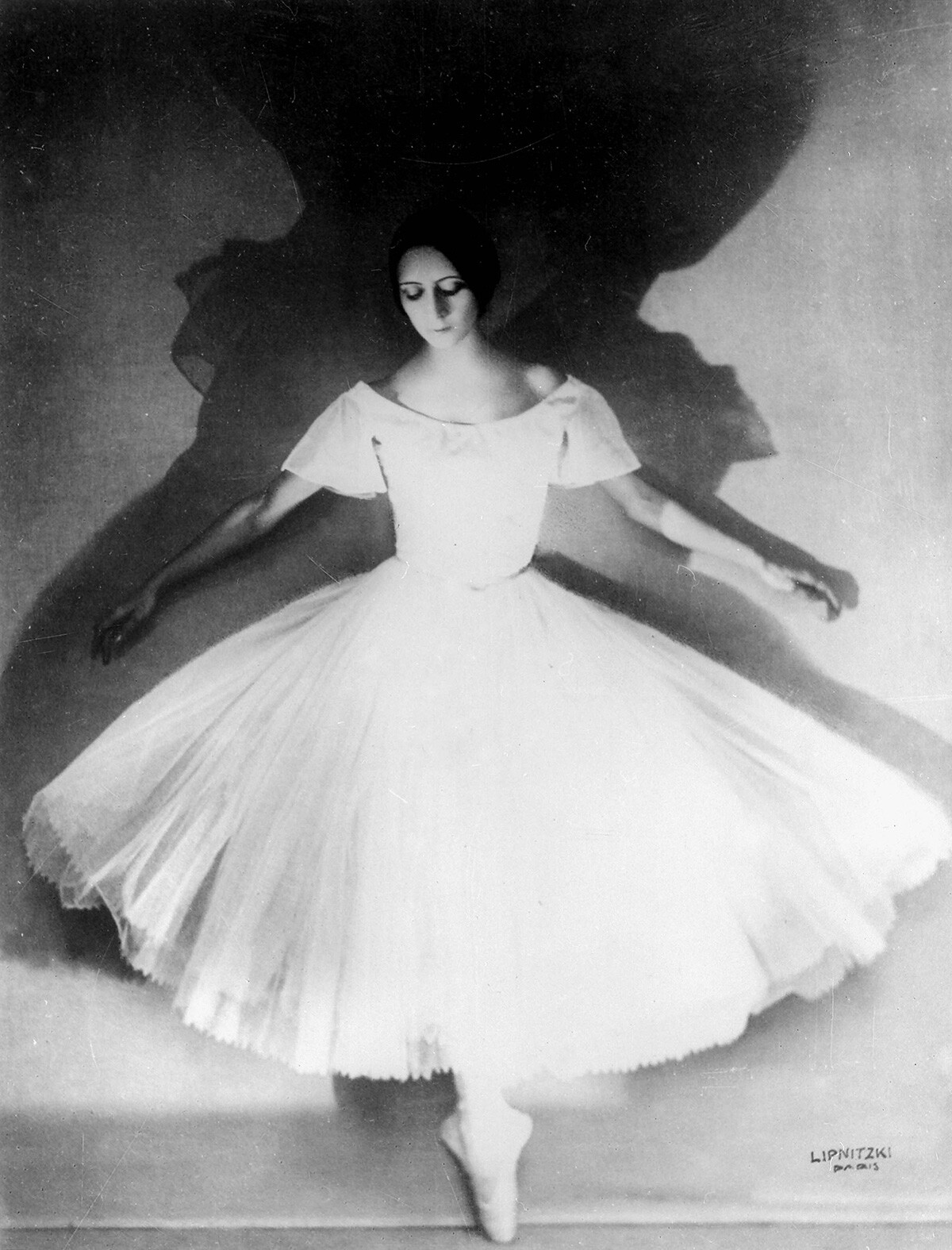 This riveting performance was but one of the many highlights in the life of Olga Spessivtseva (1895-1991), one of the greatest ballerinas of the 20th century. Born in a small village outside of Rostov-on-Don in southern Russia, Olga's journey to the world stage was marked by hardship, extraordinary talent, global acclaim and, ultimately, a descent into poverty and oblivion.
Olga's father, a local theater actor, died when she was just six. Facing much hardship, her mother struggled to feed five children and, eventually, sent Olga to an orphanage in St. Petersburg.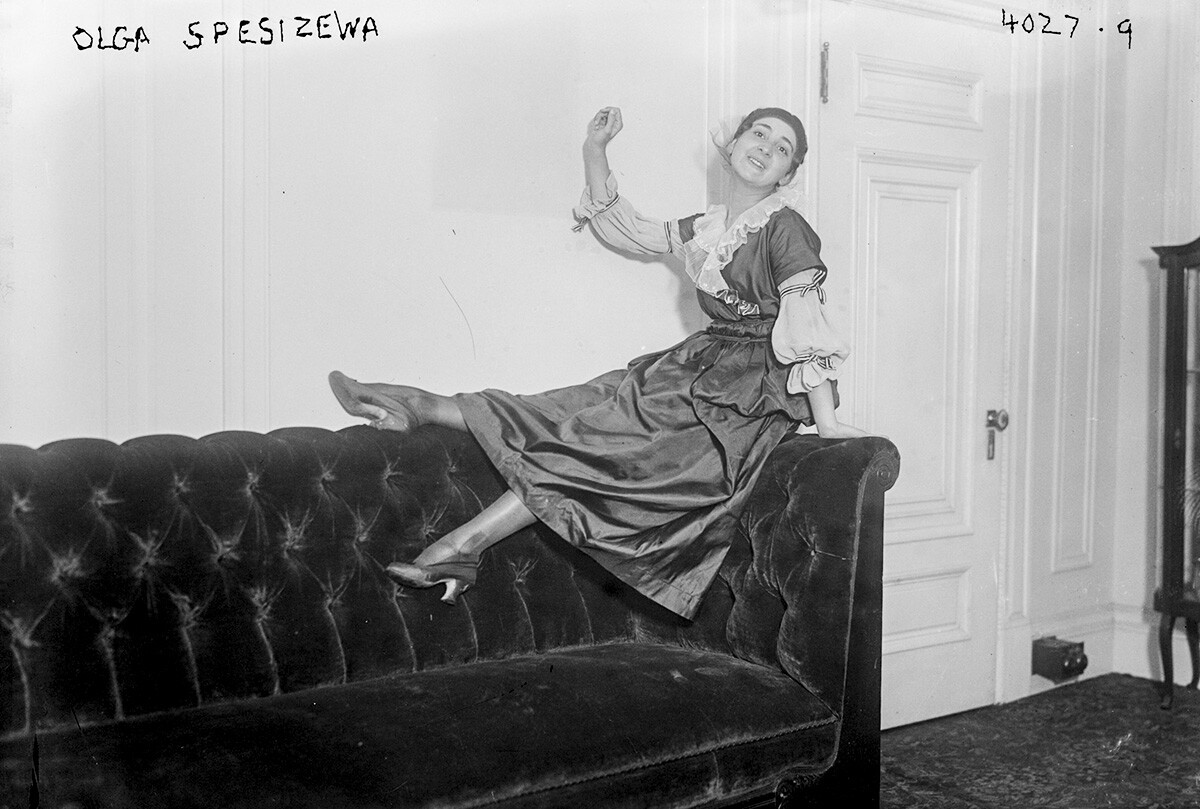 Olga Spesizewa, 1915
Library of Congress
Four years later, at the age of 10, Olga was enrolled at the Imperial Ballet School, because of the natural talent she had shown. Under the eye of influential teachers, such as Agrippina Vaganova, Olga honed her skills, displaying a natural grace and a rare ability to convey emotion through movement.
Meteoric rise
Olga's rise to stardom was meteoric. In 1913, at the age of 18, she joined the Imperial Russian Ballet (later known as the Kirov Ballet) and quickly gained recognition for her exceptional technique and expressive artistry. Olga's first real success came in May 1916 when she danced the adagio in the 'Kingdom of the Shades' and also the role of Nikiya in Marius Petipa's 'La Bayadere'.
"The beauty of her arabesques rivaled [one of the most famous ballerinas of all time, Anna] Pavlova; each pose was measured and firm," said Akim Volynsky, the famous critic of that era. Next, Olga wanted to take on the role of Giselle, but Pavlova and Tamara Karsavina were considered the reigning ballerinas. To sharpen the details of her characterization, Olga visited a mental institution to study patient behavior and expressions.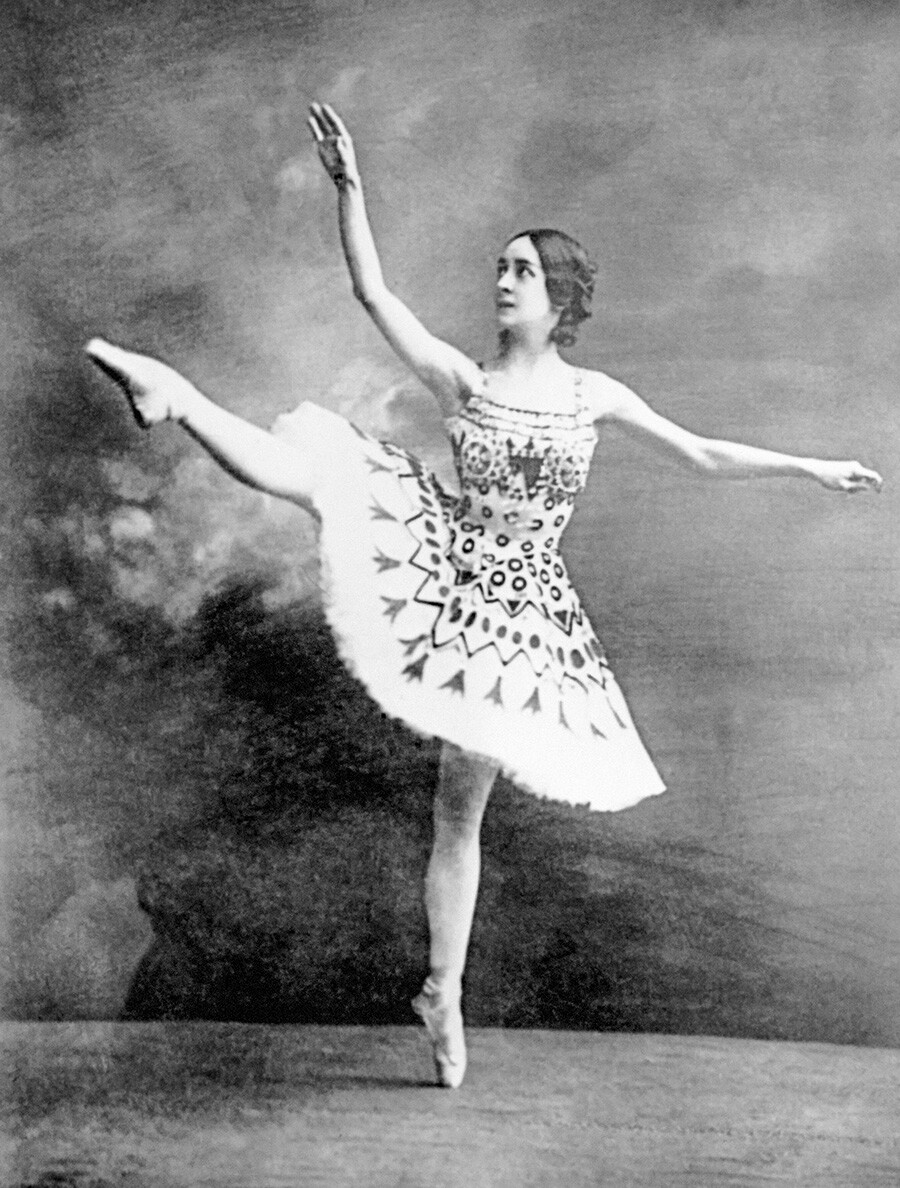 Olga Spessivtseva as Princess Aspicia in 'The Pharaoh's Daughter' ballet, 1923-1924
Sputnik
Her debut in 'Giselle' in March 1919 was a huge success. "The lightness of her elevation was almost inconceivable and she went beyond the limits of art," wrote critic Valery Bogdanov-Berezovsky.
"Her performance of Giselle was unsurpassed by any living actress; none of them could compare in artistry and dramatic interpretation after her," recalled ballerina Vera Nemtchinova in a letter dated May 1960. "Everything was so easy for her and I have never seen any performer who could be compared to her."
Seeking fame abroad
In 1916, as World War 1 raged, but the U.S. was still neutral, great Russia theater impresario Sergei Diaghilev invited Olga to tour America with his 'Ballets Russes'. She danced in New York City with the brilliant Vaslav Nijinsky in 'Le Spectre de la Rose' and 'Les Sylphides'.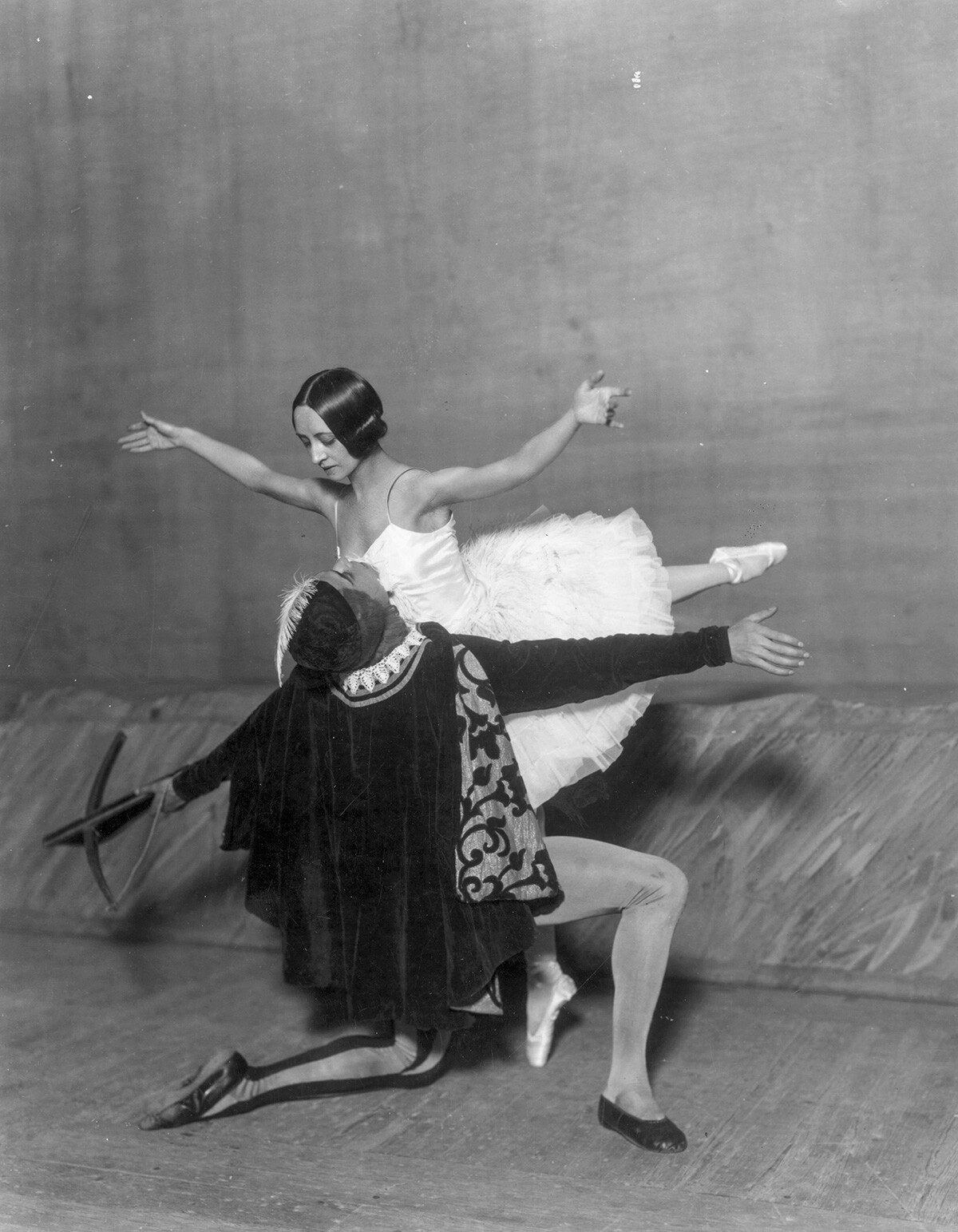 Olga Spessivtseva and Serge Lifar in a production of 'Renard', by the Diaghilev Ballet company
Sasha/Hulton Archive/Getty Images
Her first big international success, however, came when she went with Diaghilev to London in 1921 and Buenos Aires in 1923, where she danced at the Teatro Colón. During that tour to London, she danced in Marius Petipa's 'The Sleeping Beauty' that was set to the music of Tchaikovsky. When dancing abroad, she was frequently billed as Olga Spessiva, because her name was long and difficult to pronounce.
Back in Russia, with the rise of Soviet power, Olga gravitated into the arms of a Bolshevik official named Boris Kaplun (some say he was a Chekist officer), who helped her to leave the USSR in 1924. At that time, it was increasingly difficult to leave the country, since citizens needed an exit visa, which was practically impossible to get.
Once abroad, Olga joined the European tour of Ballets Russes. The first stop was Paris, the ballet world's epicenter. As a prima ballerina, Olga danced in 'Swan Lake', 'Esmeralda' and 'The Pharaoh's Daughter'. Her performances in 'Les Sylphides' and 'The Sleeping Beauty' captivated audiences. Parisian critics hailed her as the epitome of grace and elegance.
Diaghilev said of her: "My astonishment was unbounded when I met Spessivtseva, a creature finer and even purer than Pavlova."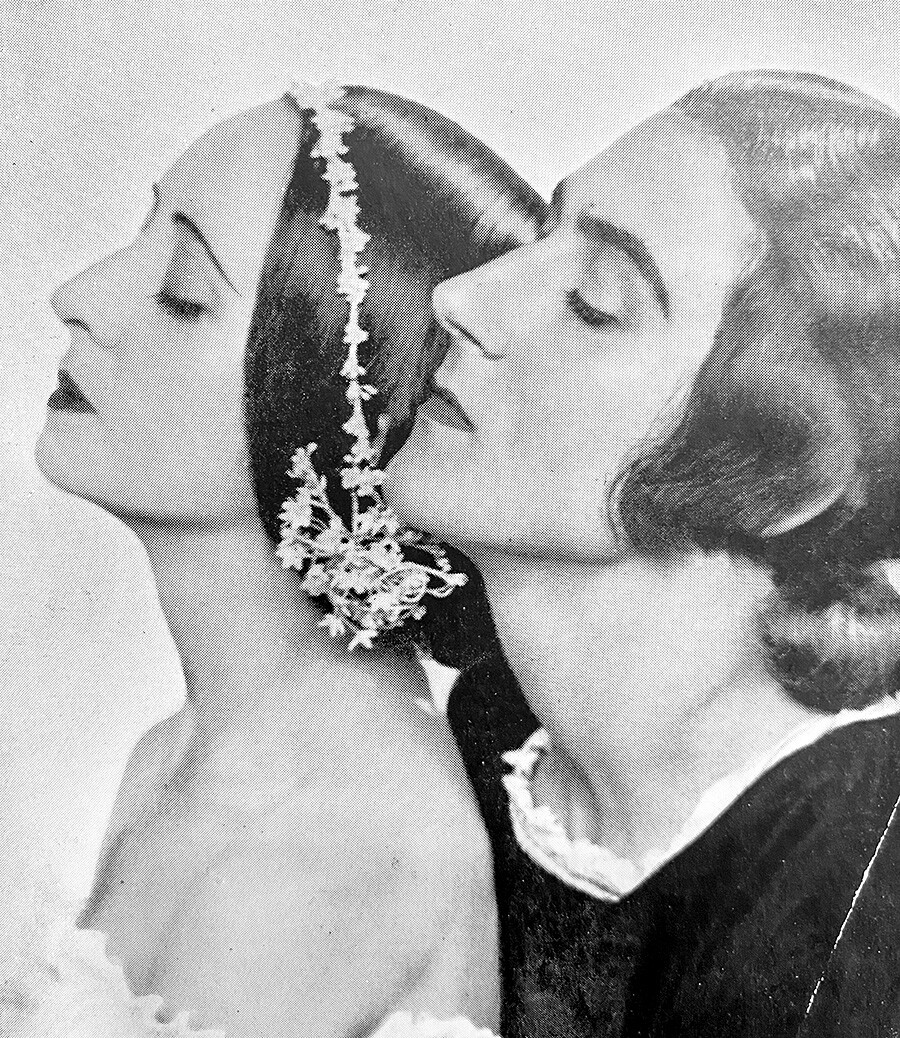 Olga Spessivtseva and Anton Dolin in 'Giselle'. London, 1932
New York Public Library
Throughout her career, Olga collaborated with renowned choreographers and dancers of her time. Her partnership with the legendary ballet master Michel Fokine produced memorable interpretations of ballet classics, such as 'Les Sylphides'. Her chemistry with acclaimed male dancers, including Leonide Massine and Serge Lifar, added depth and intensity to their performances, in turn making them an artistic force to be reckoned with.
A hardworking perfectionist
In the 1920s and into the 1930s, Olga's star continued to shine thanks to her technical prowess and natural grace. Colleagues often remarked that she was very hardworking and a perfectionist. In 1927, ballet master George Balanchine created the ballet 'La Chatte' specially for her. Olga's interpretations were marked by an exquisite musicality and a rare ability to evoke profound emotions through dance.
When Diaghilev died in 1929, his 'Ballet Russes' fell apart. In 1932, Olga joined the newly-formed 'Ballet Russe de Monte Carlo', where she took on iconic roles such as Odette/Odile in 'Swan Lake' and, of course, the title role in 'Giselle'.'
"She was a sensitive, quiet girl; she was always on time and never had any tantrums; she was very close with her mother who accompanied her everywhere," recalled ballerina Romola Nijinsky in a letter dated May 1960. Romola was the wife of the legendary Vaslav Nijinsky. "My husband was convinced that, in Olga, he had found a dancer of the same caliber as Pavlova."
Olga's work also brought her into contact with other great Russian cultural figures; for instance, the renowned artist and theater designer Leon Bakst. "In 1921, in London, I met [Bakst] personally, and danced 'Sleeping Beauty' - also staged and designed by Bakst. In 1924, [Bakst] was working in Paris at the opera. He spoke to the director about me and, thanks to [Bakst's] intervention, I signed a contract and danced in 'Giselle'," recalled Olga in a letter to a friend.
Descent into madness
In Fall 1934, while dancing in Australia, Olga experienced her first mental breakdown, suspecting that other dancers were spies who were trying to poison her. In 1939, she had her farewell appearance at the Teatro Colón (Buenos Aires) and, that same year, moved to the U.S., where she taught at the Ballet Theatre Foundation in New York City.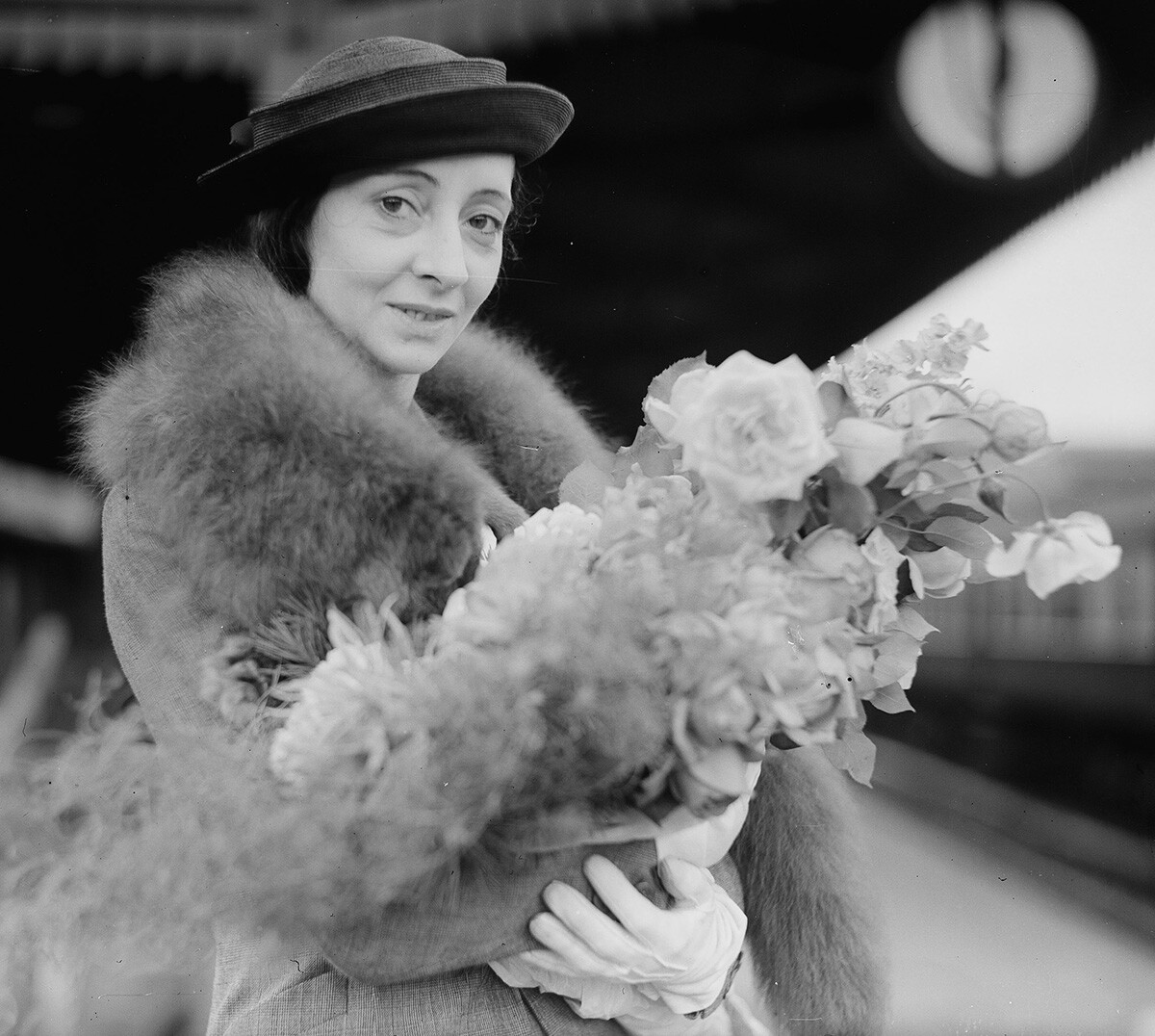 Olga Spessivtseva in Sydney, 1934
Sam Hood/State Library of New South Wales
In 1941, her romantic partner, the wealthy American businessman Leonard G. Braun, died suddenly and her delusions intensified and were difficult to conceal from the public; she hid in a hotel room in New York City, crying that the spies were back and would poison her.
All alone in America, in late 1941, Olga was admitted as a charity patient to an insane asylum just north of Manhattan. "Mme Spessiva has no relatives in this country and she is not rational enough to talk intelligently about herself and her past," wrote New York lawyer Edmond Mann in November 1949; he represented her. "She sometimes realizes that she was once a great star. Because of her delusions and hallucinations, she shows little interest in her surroundings and is inclined to neglect her personal needs and appearance."
"I went and visited her many times… it was a heart-breaking sight… another great dancer whose career was broken. Olga, today, is forgotten by the world, a few ballet-loving people remember her," recalled Romala Nijinsky in 1960.
Wanted to return to Russia
The stay at the insane asylum tormented Olga, who, at this time, became a devout Russian Orthodox believer. Documents in the New York Public Library indicate that she was held there against her will. Her family in Leningrad (now St. Petersburg) and the Soviet Consulate tried to get her released and returned to Russia.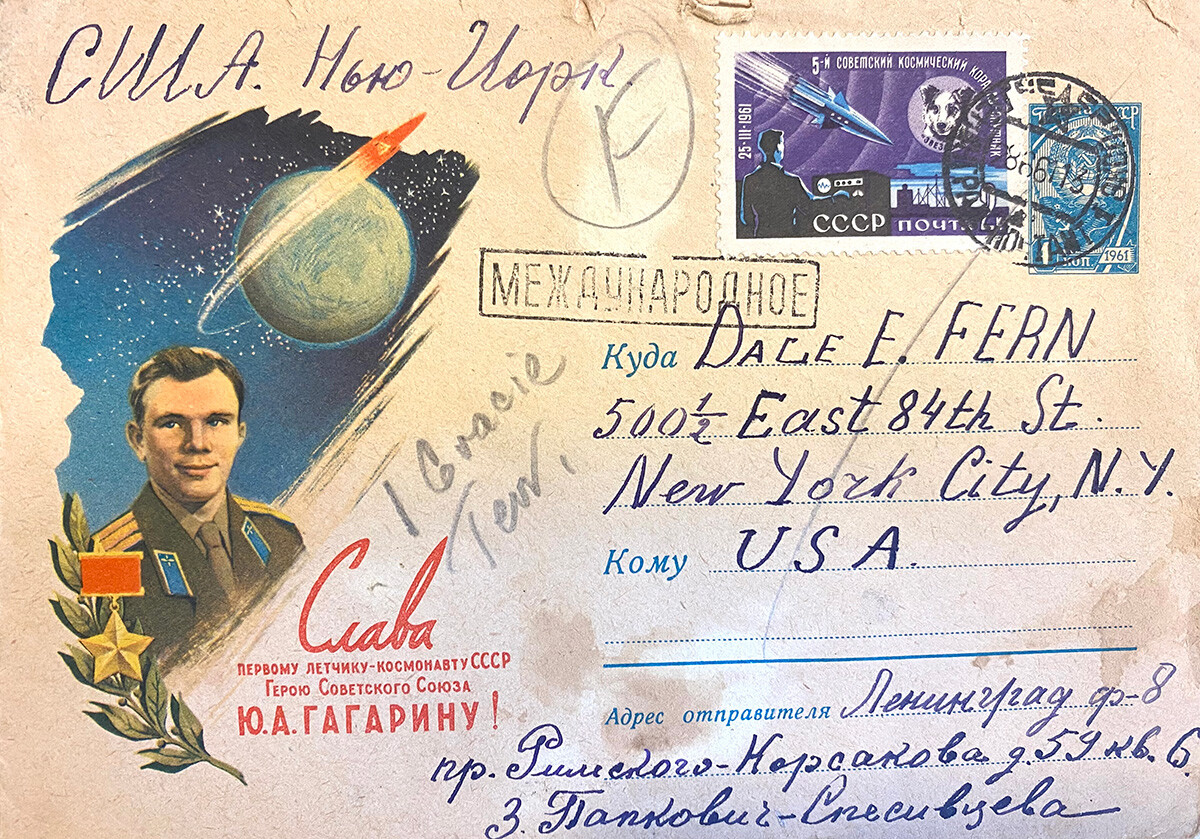 The Soviet envelope of a letter from Olga's sister in Leningrad
New York Public Library
"She is determined to return home to Russia, to Leningrad, which is not exactly the St. Petersburg of her childhood. After 20 years of exile, she is homesick – for her family, her sister and her brother, for the Russian people. She is 67 years old. She wants to go [to Russia] to die," wrote Olga's close friend, Dale Fern, in a letter to First Lady Jacqueline Kennedy in July 1962.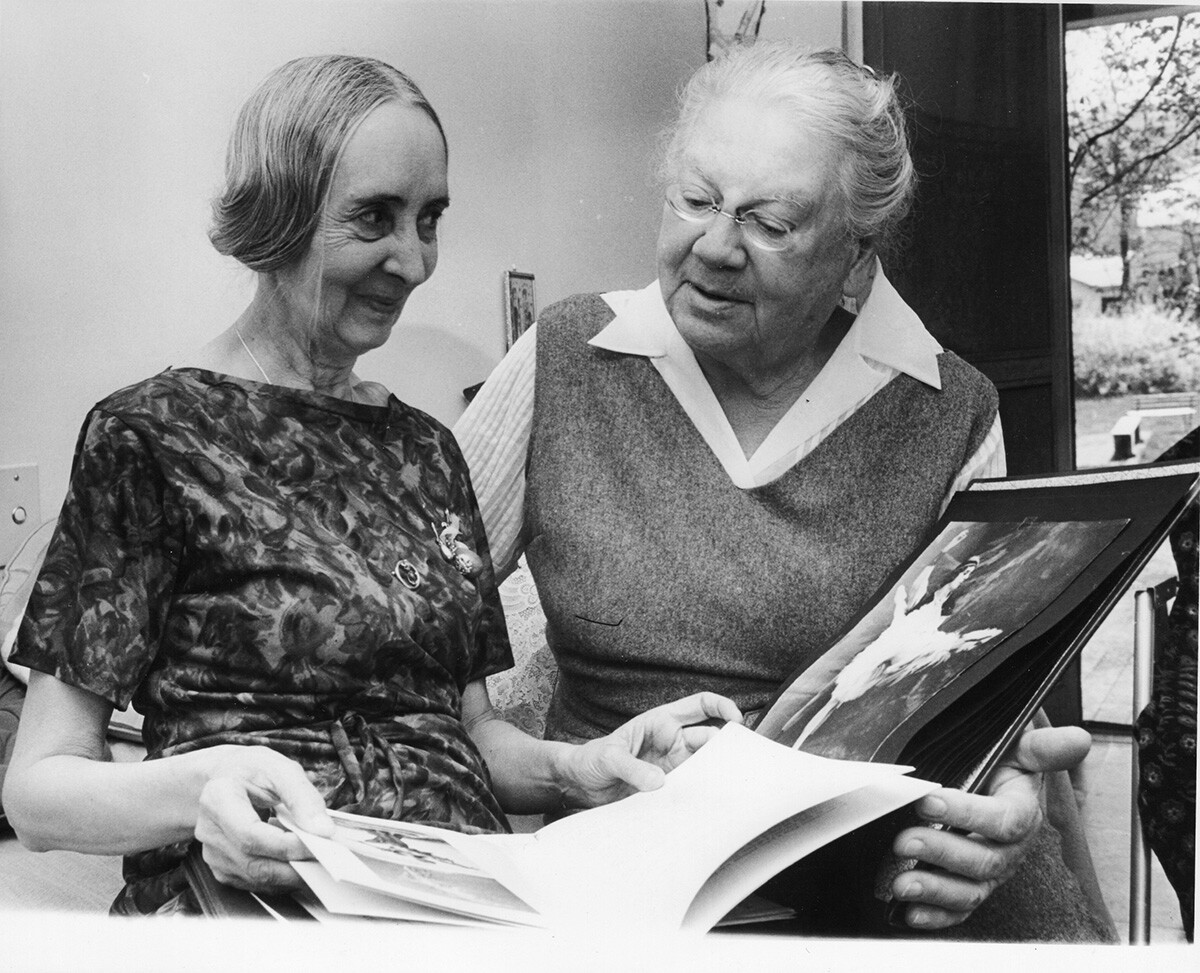 Olga Spessivtseva and Alexandra Tolstoy, daughter of Leo Tolstoy, in New York, 1964
Alan Raia/Newsday RM/Getty Images
In late 1963, Olga was discharged from the asylum, after having made a dramatic recovery, due to new medication. But, instead of fulfilling her wish to return to Russia, the local emigre community, which was staunchly anti-Soviet, arranged to have her placed in the care of the Tolstoy Foundation in Valley Cottage, New York.
That institution had been founded in 1939 by Alexandra Tolstaya, the youngest daughter of the great writer, in order to assist Russian refugees and to give a home to elderly emigres who faced destitution. Olga spent the rest of her life at the Foundation, dying there in 1991 at age 96. She is buried in the Novo-Diveevo Russian Orthodox Cemetery in Nanuet, New York.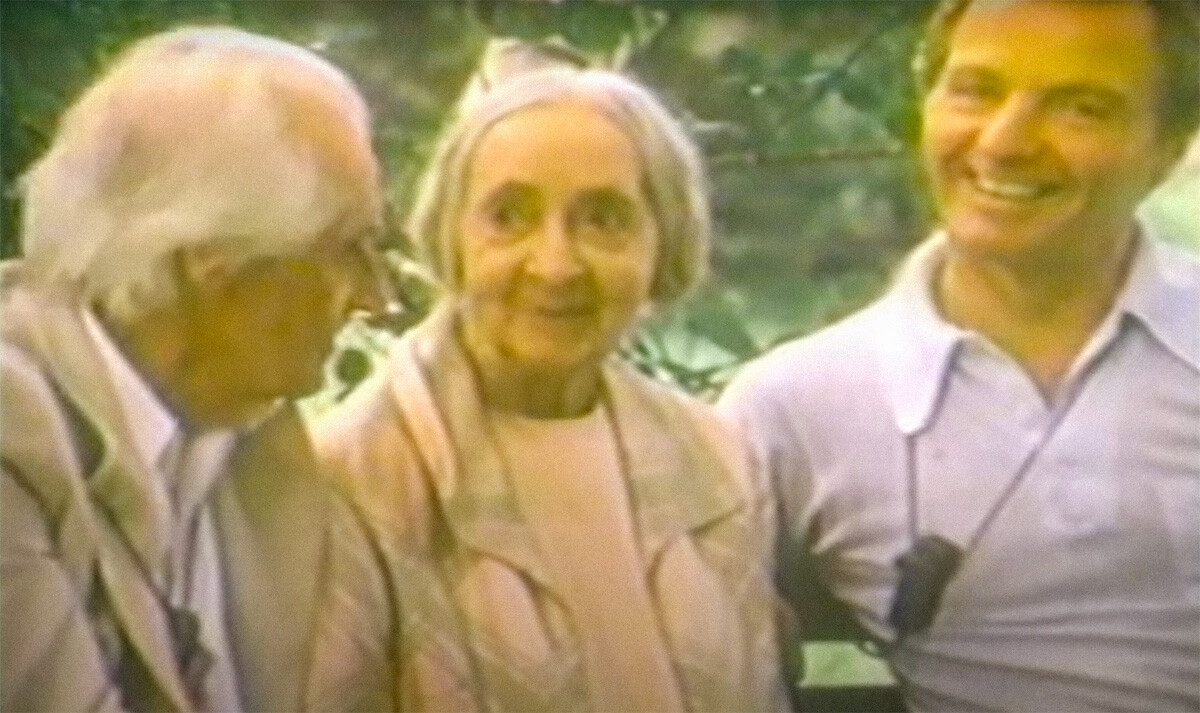 In January 1997, the Boris Eifman Theater in St. Petersburg premiered 'Red Giselle', the angst-ridden story of a ballerina caught up in the drama of revolutionary Russia and its aftermath. Olga Spessivtseva's life served as Eifman's inspiration.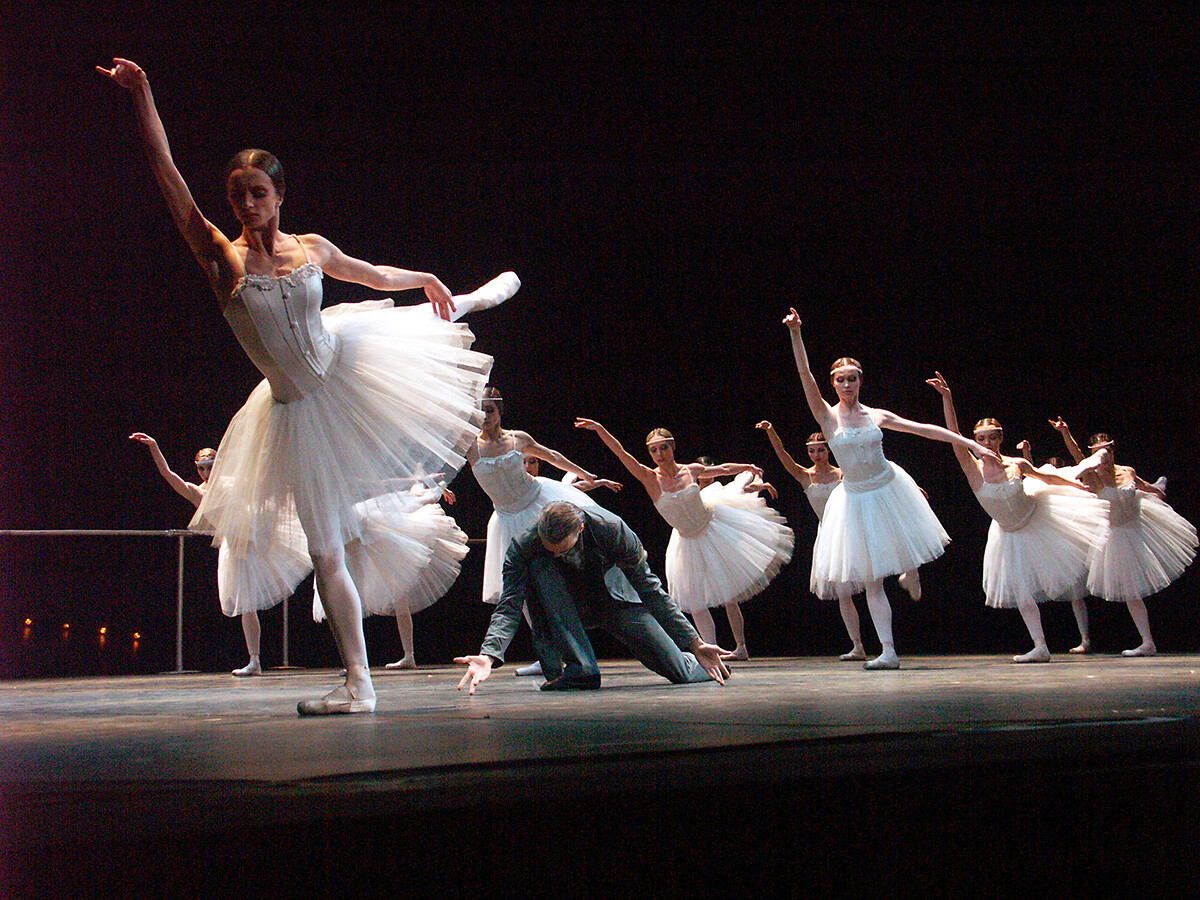 Boris Eifman's 'Red Giselle' production, 2004
Dmitry Korobeinikov/Sputnik
(The author wishes to thank the New York Public Library for granting access to the Dale Fern and Olga Spessivtseva archives).
Dear readers,
Our website and social media accounts are under threat of being restricted or banned, due to the current circumstances. So, to keep up with our latest content, simply do the following:
Subscribe to our Telegram channel
Subscribe to our weekly email newsletter
Enable push notifications on our website
Install a VPN service on your computer and/or phone to have access to our website, even if it is blocked in your country
If using any of Russia Beyond's content, partly or in full, always provide an active hyperlink to the original material.