Asia-Pacific Digest: Vietnam-EAEU FTA and Islamic capital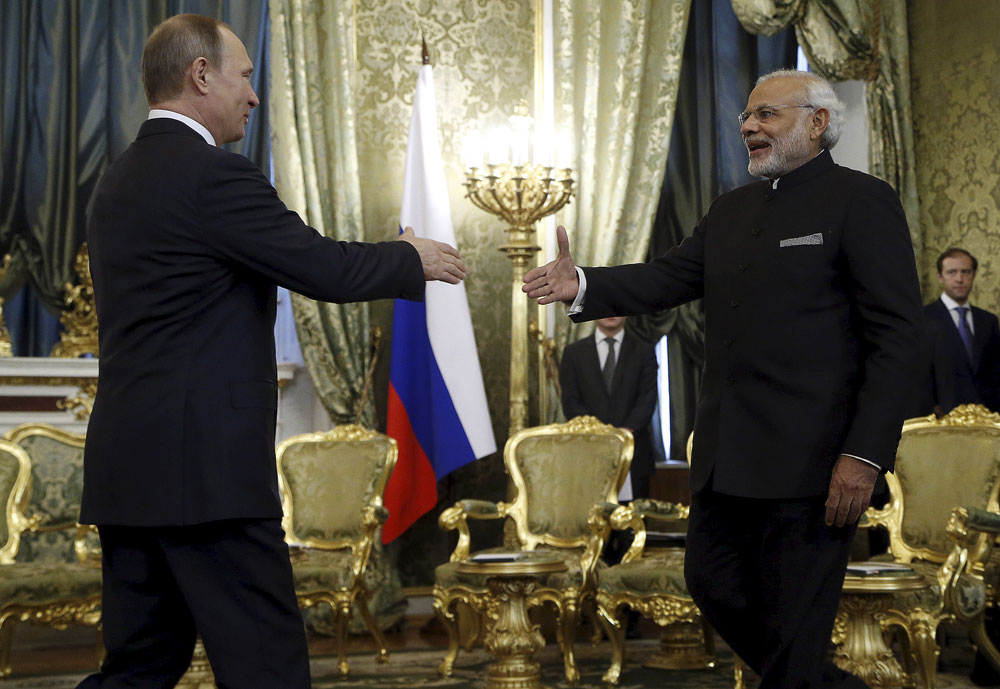 Russia's President Vladimir Putin (L) shakes hands with India's Prime Minister Narendra Modi during a meeting at the Kremlin in Moscow, Russia
Reuters
Articles and features about a project linking China's Silk Road with the Eurasian Economic Union, Russia's growing business ties with Thailand, and the U.S. lifting its arms embargo on Vietnam were among the Asia-Pacific highlights on rbth.com.

In an exclusive interview with RBTH, Russian Ambassador to Vietnam Konstantin Vnukov spoke about the state of Russia-Vietnam ties and the economic opportunities generated by a free trade agreement between Vietnam and the Eurasian Economic Union.
Russia hopes that Islamic banks will help make up for a deficit in international finance caused by sanctions.
In an exclusive interview with RBTH, leading South Asia expert Petr Topychkanov tries to dispel the myths surrounding Moscow's recent outreach to Islamabad.
A major project aimed at linking the Eurasian Economic Union with China's Silk Road is being plagued by the questionable economic feasibility of certain railway routes and mutual distrust between Russia and China.
Russian arms exporters to face tighter competition.
Sistema is looking at joint ventures in the kingdom.
Asia-Pacific nights: Moscow exhibition features images from the East
'Night,' an international photo exhibition, is being held at the Oriental State Museum.
All rights reserved by Rossiyskaya Gazeta.