Could Trump have passed sensitive information to Russia?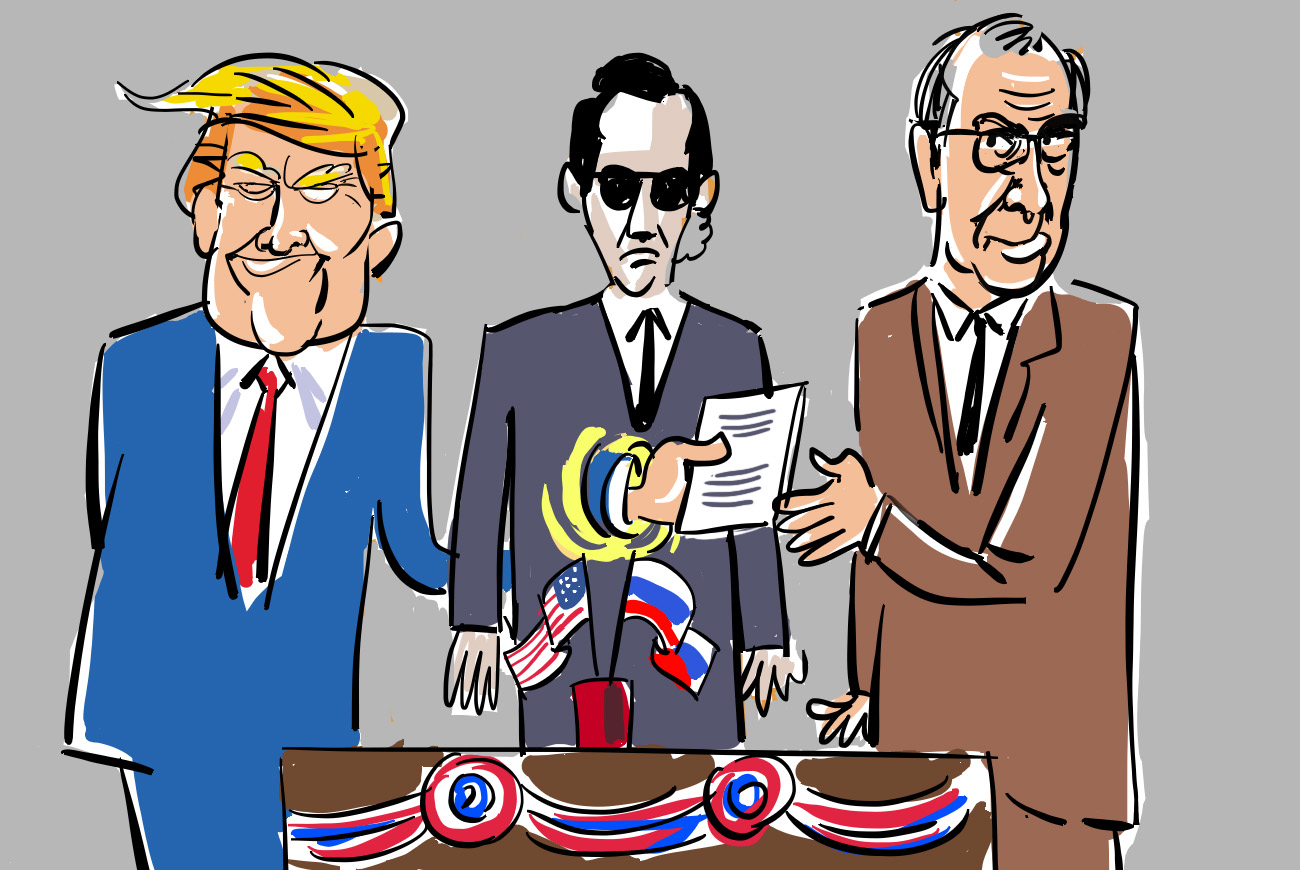 Heads of state are extremely rarely told about the methods of obtaining information and its sources. A state leader needs the information, not the method used to obtain it.
Alexey Iorsh
On Monday, May 15, many media outlets in the U.S. strong criticized President Donald Trump. This time he was accused of passing confidential information to Russian Foreign Minister Sergei Lavrov, relating to the fight against Islamic State (ISIS). The accusers themselves, however, admit that Trump has not violated any American laws.
The first media outlet that claimed President Donald Trump had disclosed sensitive data was The Washington Post newspaper. It cited unnamed sources among former and current civil servants, and reported that during a meeting behind closed doors with Russian Foreign Minister Sergei Lavrov, the U.S. president allegedly disclosed information revealing the operating methods used by America's special services and their allies, as well as their sources of information. The problem is that the U.S. leader has the authority to declassify any information and decide how it should be used in future. Trump's many critics may slam his actions and their risks, but they cannot claim they are unlawful.
The meeting between Lavrov and Trump took place on May 10, the day following the controversial dismissal of FBI Director James Comey, whose agency, inter alia, is responsible for the protection of state secrets. Anyway, it's more likely that the information describing ISIS terrorists' plans to stage attacks on civilian aircraft which was discussed by the Russian minister and the U.S. leader, according to national security adviser H.R. McMaster, was provided to the occupant of the White House not by the "Feds" (FBI) but the NSA and CIA. Incidentally, according to McMaster, no methods or specific sources were disclosed.
End user
Who is the end user of intelligence information, the most important "product" of the special services? Naturally, it's heads of state. Every morning heads of state receive summaries of intelligence reports. For leaders of superpowers, reading them is akin to ordinary people checking the news over their morning coffee. Naturally, in the event of major developments (such as terrorist acts, deteriorating local conflicts, or the possibility of a military attack), heads of state receive special memoranda.
In most countries the heads of intelligence services periodically report the most important information to state leaders in person. Heads of state are extremely rarely told about the methods of obtaining information and its sources. A state leader needs the information, not the method used to obtain it.
At the same time, state leaders are always informed of the most important intelligence operations. Thus, during World War II the British broke the code of Germany's Enigma cipher machine and gained access to a huge amount of information about the plans of Nazi Germany. In the end, it was British Prime Minister Winston Churchill who personally decided how such information should be used. In particular, he decided against the interception of a number of major air raids on British cities, fearing that successful actions by the Royal Air Force would make the Germans realize that their data transmission system had been hacked.
Unlike Churchill, Soviet leader Nikita Khrushchev was very careless with sensitive information. Thus, the report on Khrushchev's dismissal at a plenary session of the CPSU Central Committee in October 1964 openly pointed out that in conversations with foreigners, Khrushchev had disclosed confidential information about the Soviet Union's armaments and its space programme. At the same time, such behaviour by a leader of a superpower is very rare in world history.
Good sign for Russia
Russia's more recent leaders have not been known to reveal any confidential information. And the country's media prefer to receive information about top level meetings behind closed doors from official sources. Therefore Lavrov is a more than reliable partner for Trump in exchanging information to help the two countries jointly oppose terrorism.
Following the recent air strike on the Shayrat air base, the exchange of information about IS actions between the two countries' special services and military was reduced to nought. However, it's obvious that Trump, who is dreaming of making tangible progress in the Middle East, wants to enlist Russia's support. And as today he is the only person who can legally pass sensitive information to Moscow about Islamic State's plans, he simply does it with his own hands. So it's quite possible that Sergei Lavrov returned to Moscow with a significant amount of information that will be used effectively to counter radical Islamists in Syria. And Trump must have received something in return.
Following Comey's sacking, Trump is facing even more opposition. The campaign criticizing him "for disclosing the secrets of the special services," which started on May 15, could indeed affect his popularity rating for a short while. However, in this situation it is more important that the American leader may have indicated his readiness to continue to exchange information on terrorism with Russia. And this may well lead to serious success in the fight against ISIS and, as a result, a spike in popularity for the 45th U.S. president.
If using any of Russia Beyond's content, partly or in full, always provide an active hyperlink to the original material.