6 unusual things to do in the Moscow Region that make you happy
When the weekend comes many Muscovites exit the capital to enjoy a wide range of activities, and there's much more to do than visit the Moscow Region's well-known historical and cultural sites. Here's a list of some exciting, blood-pumping and relaxing activities.
1. Year-round skiing and snowboarding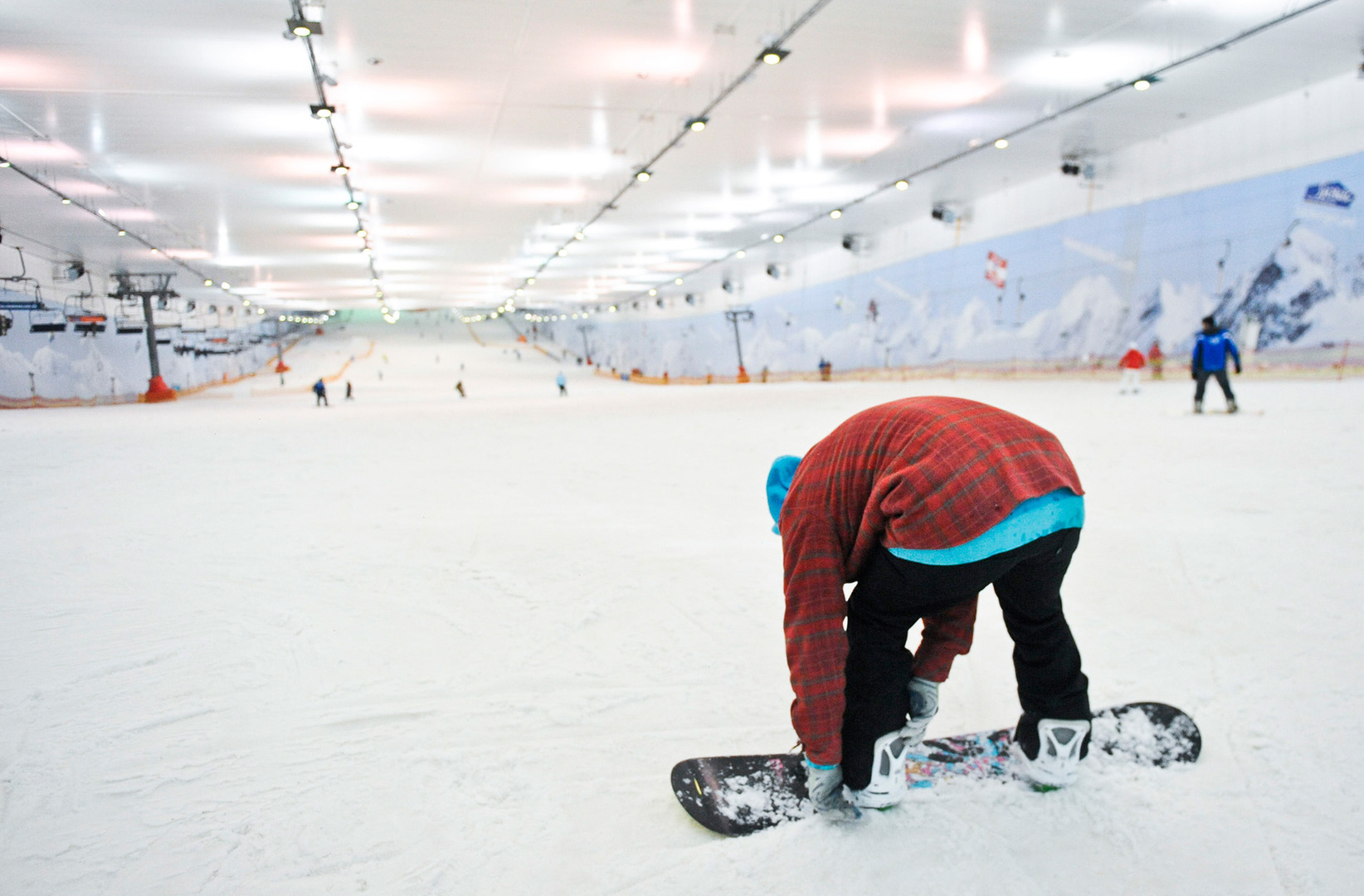 No, this doesn't mean that the Moscow Region is covered by a year-round permanent layer of snow. Instead, it means there's a covered ski resort called Snejkom - from the Russian word, sneg, which means "snow." A ski pass costs 1,500 rubles ($26) for 30 lift trips, or 900 ($15) rubles per hour; equipment rental costs from 300 rubles (ski only) to 1,700 rubles for the entire rental package including coat and pants. There is a ski and snowboard school, as well as private lessons. The center also has a skating rink, fitness center, laser tag and various forms of entertainment. Open daily from 10 a.m. to 12 a.m.
Krasnogorsky Boulevard 4; Krasnogorsk, Moscow Region
www.snej.com
2. Ride on a children's railway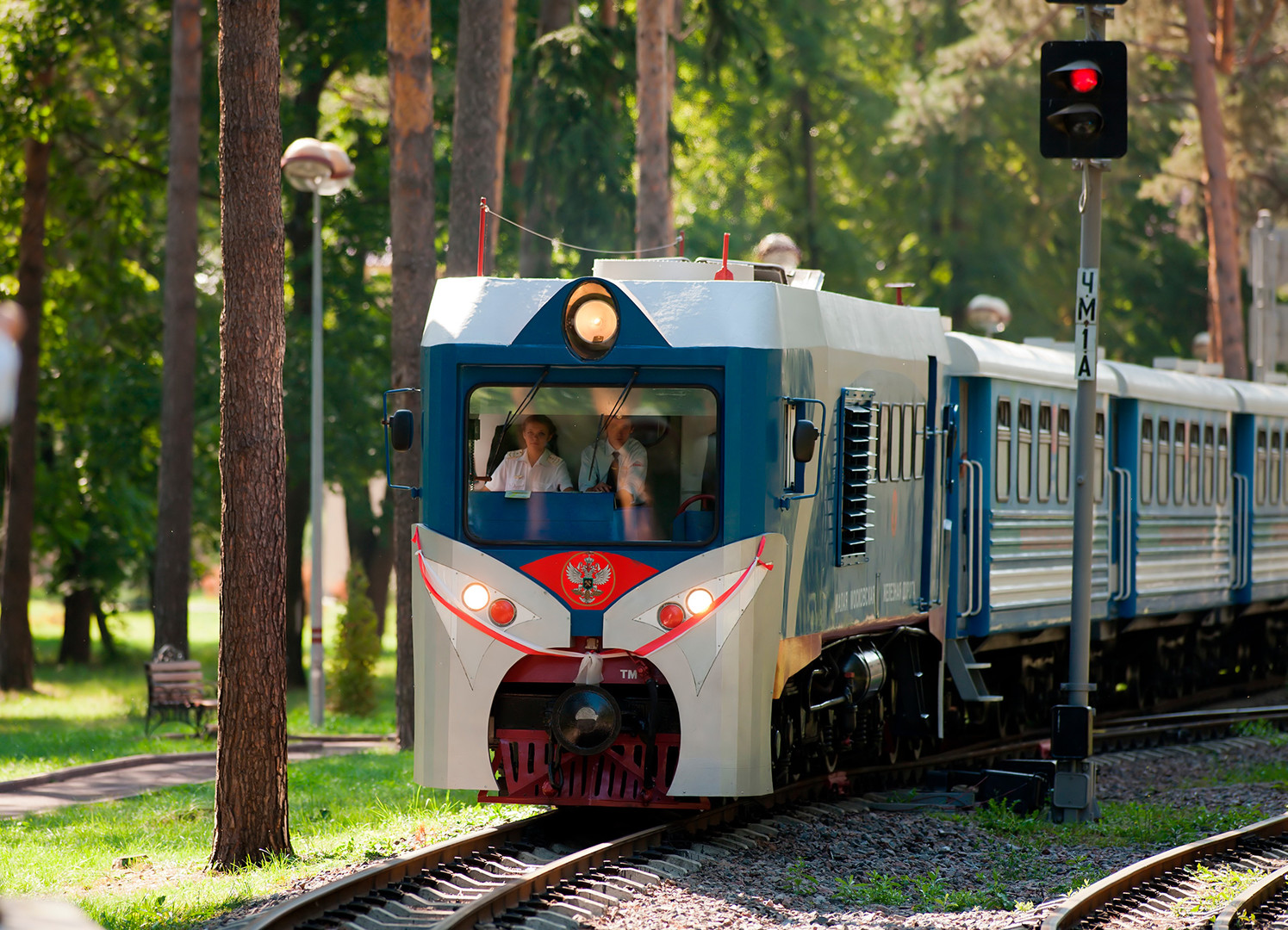 Сhildren's railway
Legion Media
This nearly five-kilometer railway is entirely operated by children. Your kids probably won't be able to drive the locomotive, however, because child engineers must be specially trained beforehand. But you will be able to take a small 15-minute ride between two stations, Yunost and Pioneerskaya, which only costs 80 rubles ($1.4) for a one-way ticket, and 160 rubles ($2.8) for a round-trip ticket. By the way, the railway has been working since 1937, and even transported cargo during the World War II.
Tsentralnaya Street 5; Kratovo, Moscow Region
www.dzd-ussr.ru
3. Pretend you are in Universal Studios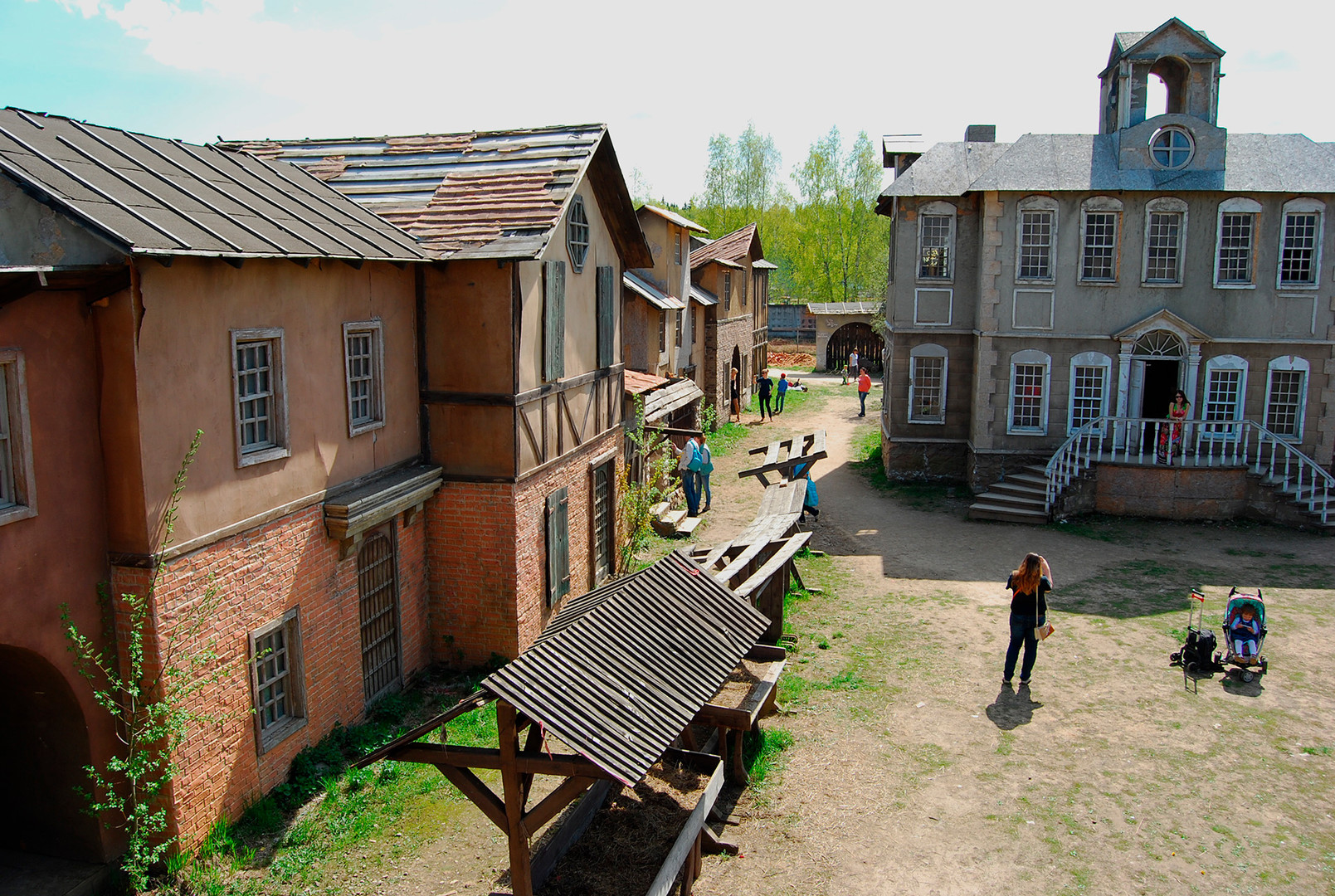 The Pilgrim Porto film studio
Legion Media
The Pilgrim Porto film studio and theme park can make you feel like Captain Jack Sparrow… not of the Caribbean but of the Moscow Region. The park looks like a European city of the mid-to-late 18th century, and was built as a set for the movie, Memoirs of a Secret Agent. Entrance is 150 rubles ($2.6), and the cost of professional photo shoots starts at 1,000 rubles ($17.5). Making professional video footage requires official permission, but mobile and other amateur video shooting are free. Visitors are welcome to wear costumes and bring props. The park works from Wednesday to Sunday, 10 a.m. to 7:30 p.m. Nearby you'll find the Serednyakovo Estate, where the great Russian poet Mikhail Lermontov spent his summers.
Firsanovka village, near the Serednyakovo Estate, Solnechnogorsk district, Moscow Region
www.piligrimporto.ru
4. Safe parachuting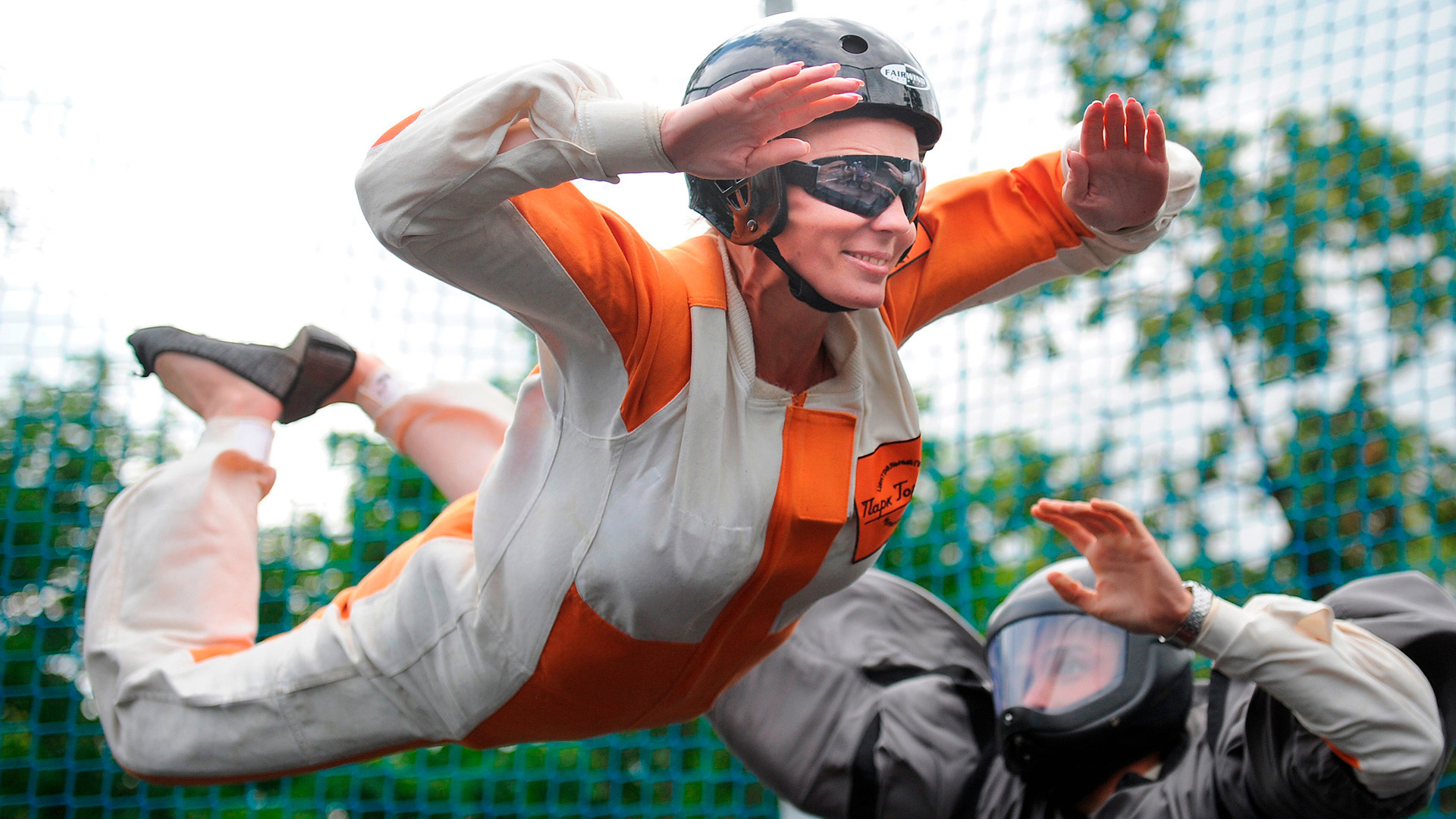 Aerotube
Valery Sharifulin/TASS
If you want to experience parachuting without falling from a high altitude, then you try the aerotube – a safe imitation of free falling. It offers different options where you are taught to "fly like a bird," couple flight, or group flight in two tubes (12 and 17 meters high). Of course, serious parachutists ridicule it as fake, but you still get an adrenalin rush and… why not try? The cheapest two-minute flight costs 1,650 rubles ($30).
54th Kilometer on the Simferopolskoye highway, Moscow Region
www.freezone.net
5. River cruise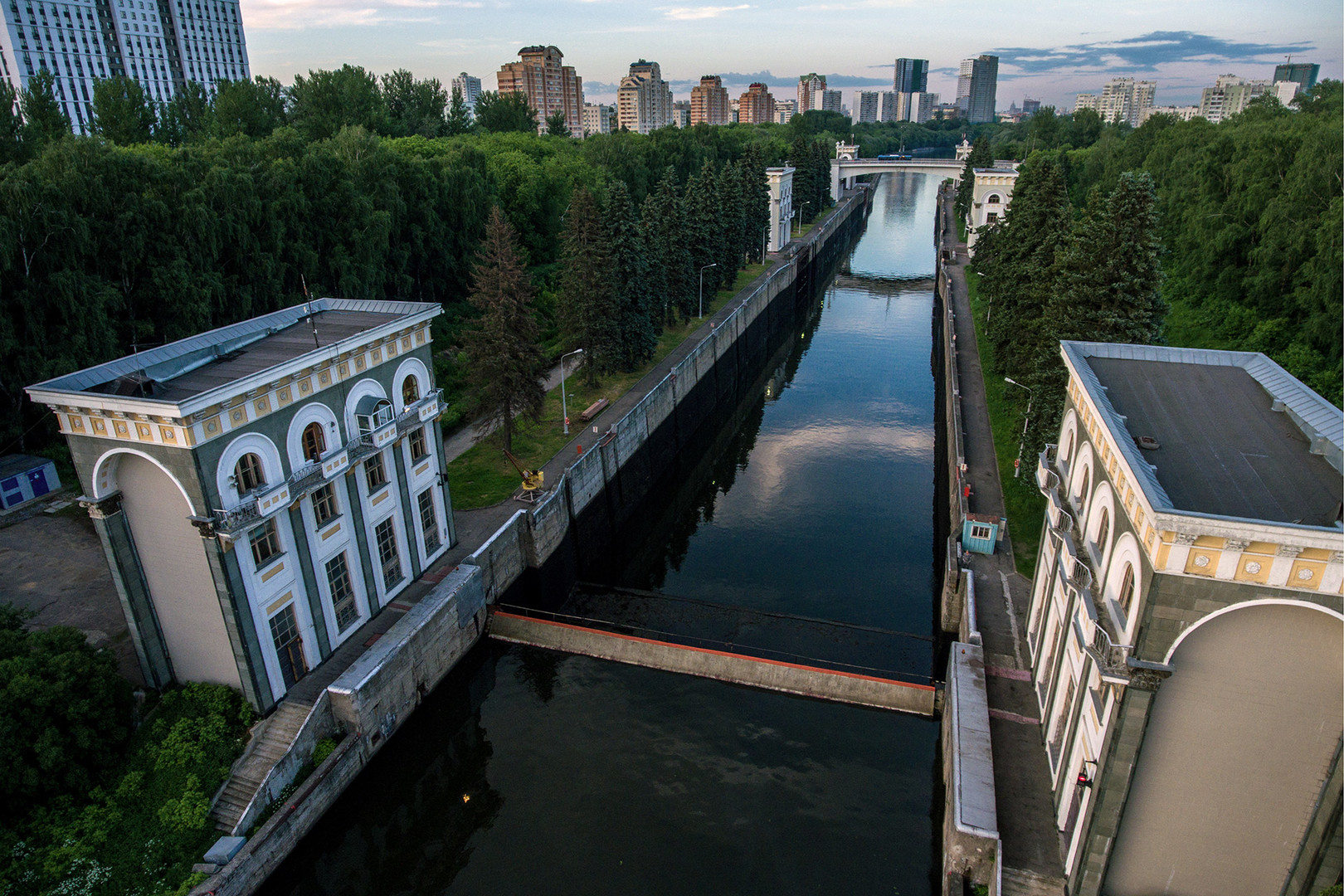 A view of a Moscow Canal lock
Sergei Bobylev/TASS
Dozens of ships cruise the Moscow River in the city center, but there are also picturesque places for voyages outside the city. First, a two-hour tour from the Troitse-Lykovo port passes through the Moscow Canal gateway, and the final destination is the Moscow City Business Center port, Mezhdunarodnaya vystavka. The ticket price is about 800 rubles ($14). Another option is a one-hour cruise from the North River port, across the Khimkinsky Reservoir and back, for 600 rubles ($10).
Buying tickets online is 30 percent cheaper:
rivertickets.ru
6. Dog sledding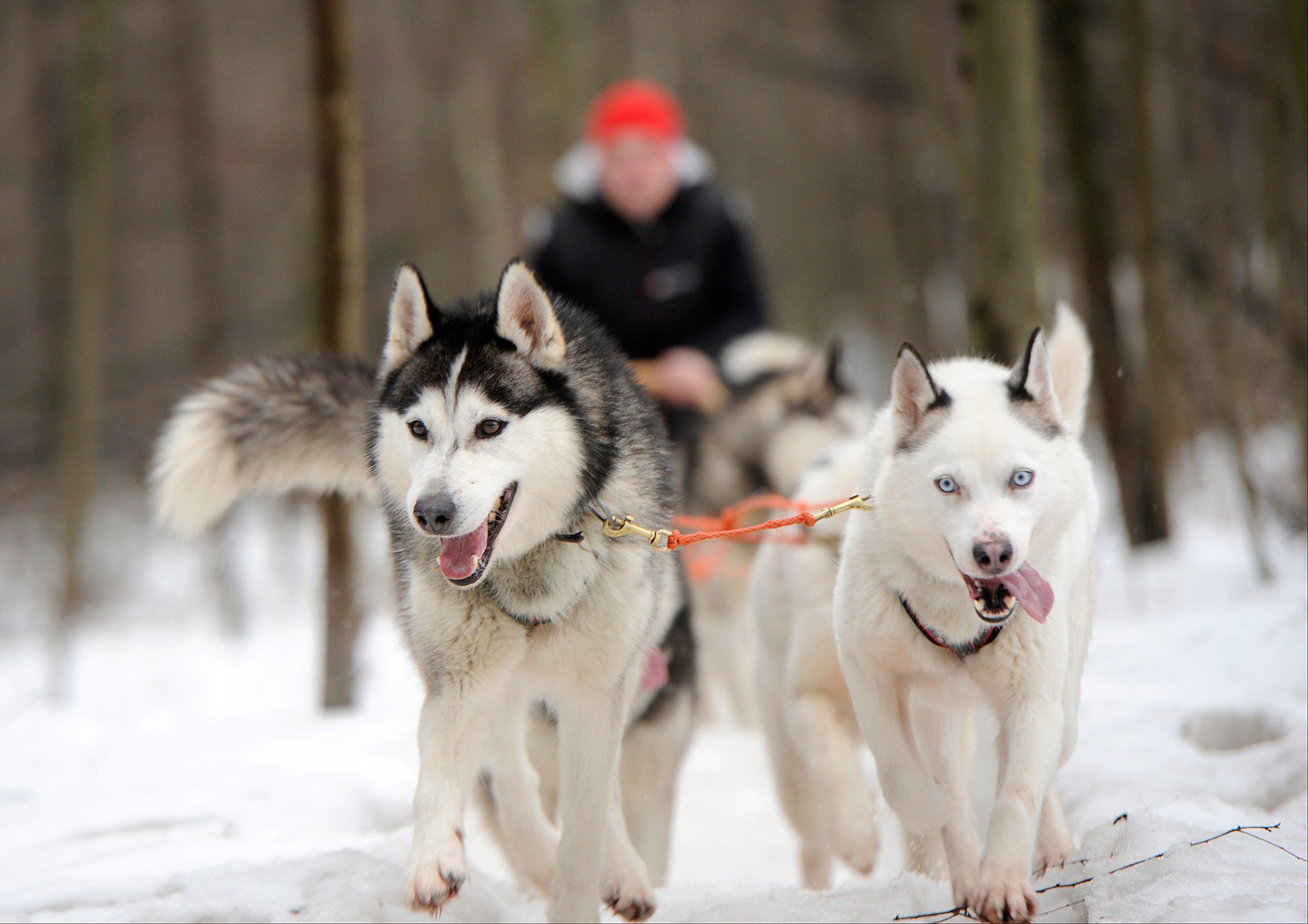 Dog sledding
Moskva Agency
This activity might seem abusive, but it's not because huskies are born to run. Pulling a sled and speeding across the snow is actually exercise for huskies. You'll also be able to learn how these dogs live, hug them, take pictures with them, drink tea made according to ancient tundra recipes, and in certain parks you can even take part in shaman rituals.
There are several places to ride a dog sled in the Moscow Region, but since prices don't differ much best to choose the one closer to you:
- Husky Land (Orlovsky hotel complex, Bogdanikha village, Leninsky district) huskyland.ru
- Husky Park (57/1 Smidta Prospekt, Nikolina Gora village, Odintsovsky district) www.huskypark.ru
- North Wind (Abramtsevo village, Sergiev-Posad district) huskyhome.ru
- Artyomov Kennel (Rybnoye village, Dmitrovsky district) www.vip-dog.ru
If using any of Russia Beyond's content, partly or in full, always provide an active hyperlink to the original material.