1. Kolomna's ancient beauty
The Kremlin in Moscow is by far Russia's most famous, and always spelled with a capital, "K." Compared to the massive walls of Kolomna's kremlin, however, it's tiny. (All other kremlins in Russia get a lower case "k".)
This kremlin in this city is one of the main reasons to visit. Located about 60 miles southeast of Moscow, the scale of this medieval castle, built in 1525-1531, is absolutely striking. And one major feature is that it isn't a soulless museum with guards always telling you to be quiet. The city today is organically assimilated in and around the Kremlin, so you won't notice that you're already inside.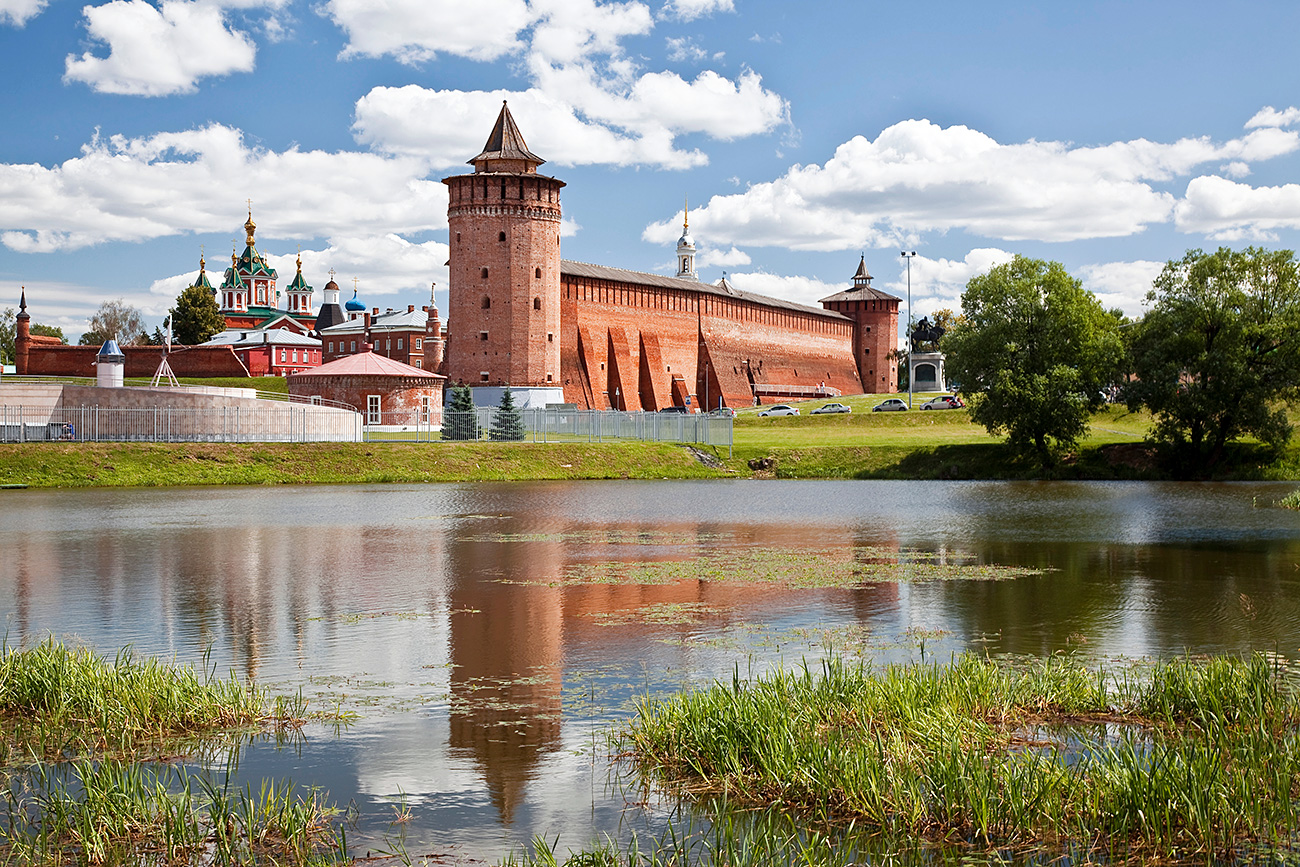 Kolomna kremlin / Legion Media
Entrance is free, so walk, climb the walls and enjoy the view. After seeing the kremlin's churches, we recommend a visit to the Pyatnitsky Gate and Kalachnaya Museum where you can listen to the story of Russian kalach, the large tasty bread in the form of kettlebells. Try a freshly baked one. However, the main souvenir to bring from Kolomna is pastila, a dessert made from whipped berry or apple puree. We recommend visiting the pastila museum and its shop that offers much more pastila than you can find anywhere else, and which is gift-wrapped in gorgeous boxes. If you feel hungry, the museum has a cozy café, Pervaya Chaynaya (Первая чайная), where we recommend the traditional herring with potatoes.
How to get there:
By train: Take a suburban train from the Kazan Rail Station to Kolomna (or Golutvin Station). The trip will take about 2 hours and a ticket costs about 300-400 rubles ($5-6.5). The last train from Kolomna to Moscow departs about 10:30 p.m. Check the schedule at www.tutu.travel.
By bus: Take a bus from Kotelniki metro station, which takes about 1 hour 40 minutes if you don't get stuck in traffic, and costs 250 rubles ($4.1).
2. Orthodox elegance in Sergiev Posad
You can't leave Russia without visiting at least one monastery. We recommend a visit to the largest and most important Orthodox monastery – the St. Sergius Trinity Lavra, located 42 miles northeast of Moscow in the town of Sergiev Posad. This stunning monastery is named after one of Russia's most venerated saints – St. Sergius of Radonezh – and all year long people stand in line to bow and pray before his remains. This is Russia's spiritual heart and a visit will inspire you and leave you with feelings of goodness.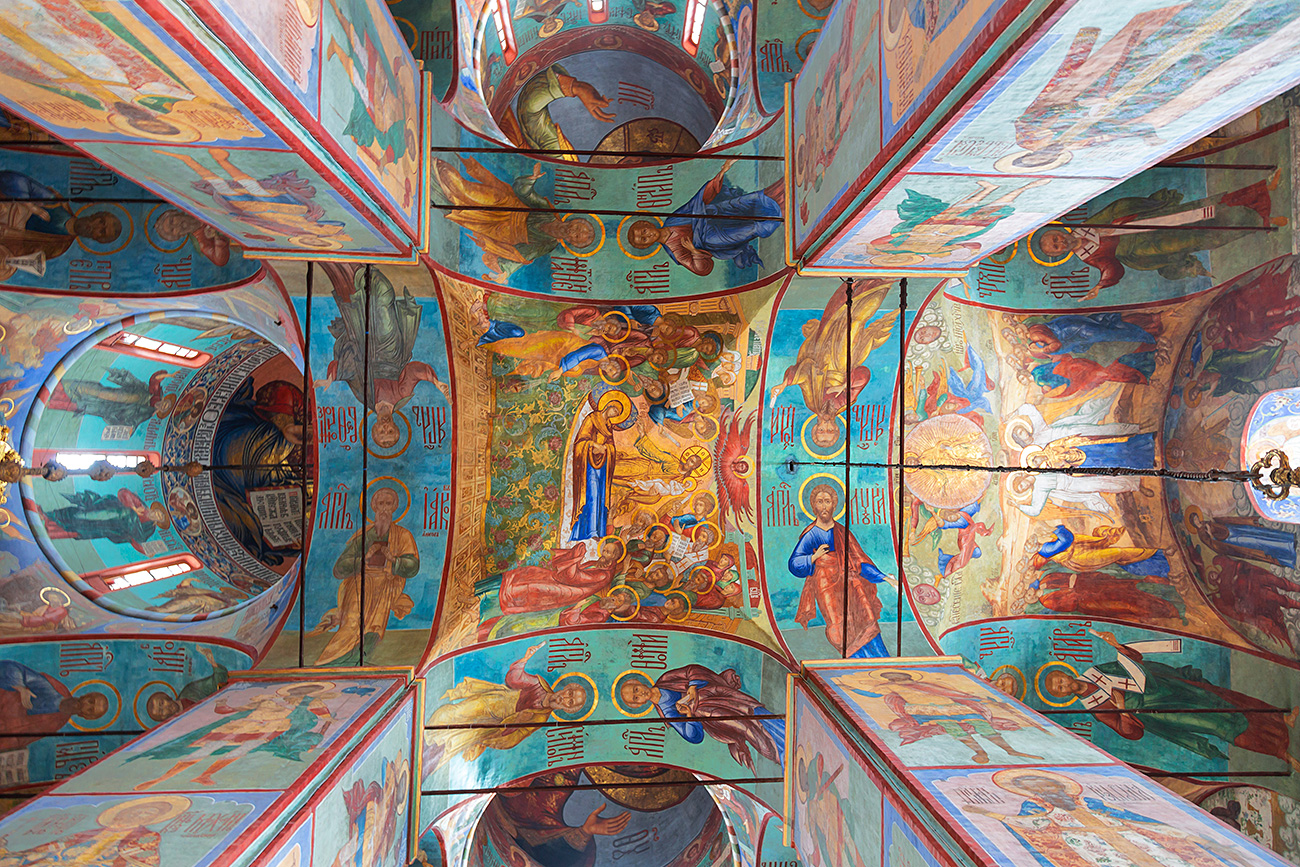 Frescos of The Assumption Cathedral in the St. Sergius Trinity Lavra / Legion Media
Take a guided tour to better hear all the mysteries of the 680-year monastery's history, which often was at the center of many major political events, and even besieged during the Time of Troubles in the early 17th century. The monastery has 10 cathedrals, so it probably will take time to walk around and see all of them. By the way, the Lavra is under UNESCO patronage, and is among Russia's most visited sights. In the Trinity Cathedral you can see frescos by Russia's great icon painter Andrei Rublev.
After a healthy dose of spiritual nourishment, we recommend something more earthly. Across from the monastery is Russky Dvorik, which offers traditional pirozhki, pelmeni and other delicious Russian food.
Not far from Sergiev Posad is the Abramtsevo Museum Estate where you can find ornate 19th century wooden houses in the neo-Russian style. In czarist times, leading artists visited and worked here, and sketches of great art works remain, for example, ceramic studies by Mikhail Vrubel.
How to get there:
By train: take a suburban train from the Yaroslavsky Rail Station to Sergiev Posad. The ticket costs around 200 rubles ($3.3), and the trip takes about 90 minutes. (For Abramtsevo, exit on the Abramstevo station)
By bus: take a bus from the VDNKh metro station, the duration is about 75 minutes (not counting possible traffic jams), and also costs around 200 rubles.
3. Picturesque side of Serpukhov
Situated on the breathtaking bank of the Oka and Nara rivers, 60 miles south of Moscow, hilly Serpukhov is the perfect place to spend a day exploring both ancient Russia's spirit and World War II history. In 1941, the Nazis came within four miles of the city. After several months of Soviet counterattacks, the Nazis were pushed back 90 miles. Now there is a war memorial in the city center.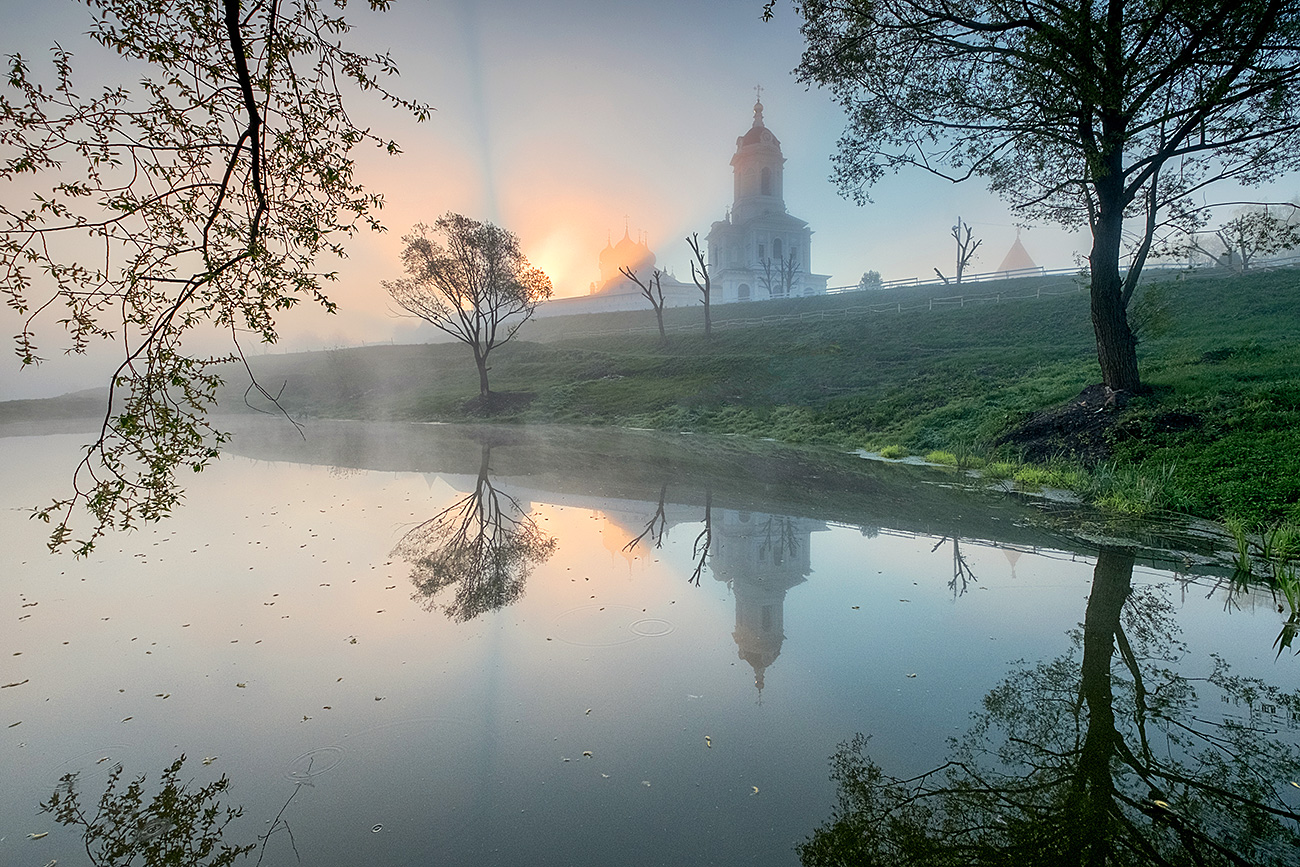 Vysotsky Monastery in Serpukhov / Legion Media
Within walking distance are Serpukhov's kremlin, the restaurant Gusarskaya ballada, Pinarsky Park and Vysotsky Monastery – all on the Nara River's picturesque bank. If you see all the sights, we recommend two beautiful places divided by the Oka River: the small town of Tarusa in the Kaluga Region, with its river landscapes, small churches and museum to poet Marina Tsvetaeva; and Polenovo in the Tula Region, the beautiful estate of artist Vasily Polenov.
How to get there:
By train: Take a train from the Kursky Rail Station to Serpukhov, duration about 2 hours, price 250-300 rubles ($4-5).
By bus: Take a bus from Yuzhnaya metro station, price is 250 rubles, duration depends on traffic.
To Tarusa and Polenovo: Take a bus from Serpukhov central bus station to Tarusa. For a great experience and photos, take a ship cruise from Tarusa to Polenovo across the Oka River.
4. Moscow Region's Jerusalem
Russia has many monasteries, and we also recommend seeing this one, called New Jerusalem, which was recently reopened after major renovations. Founded in 1656 by Patriarch Nikon, it's famous for his reforms of Russian religious rites with Greek traditions; for example, making the sign of the cross with three fingers and not two. His reforms caused a schism in the Russian Orthodox Church, leading to many people breaking away from the Church, and who eventually became known as the Old Believers because they didn't accept Nikon's new rules and instead clung to the old beliefs.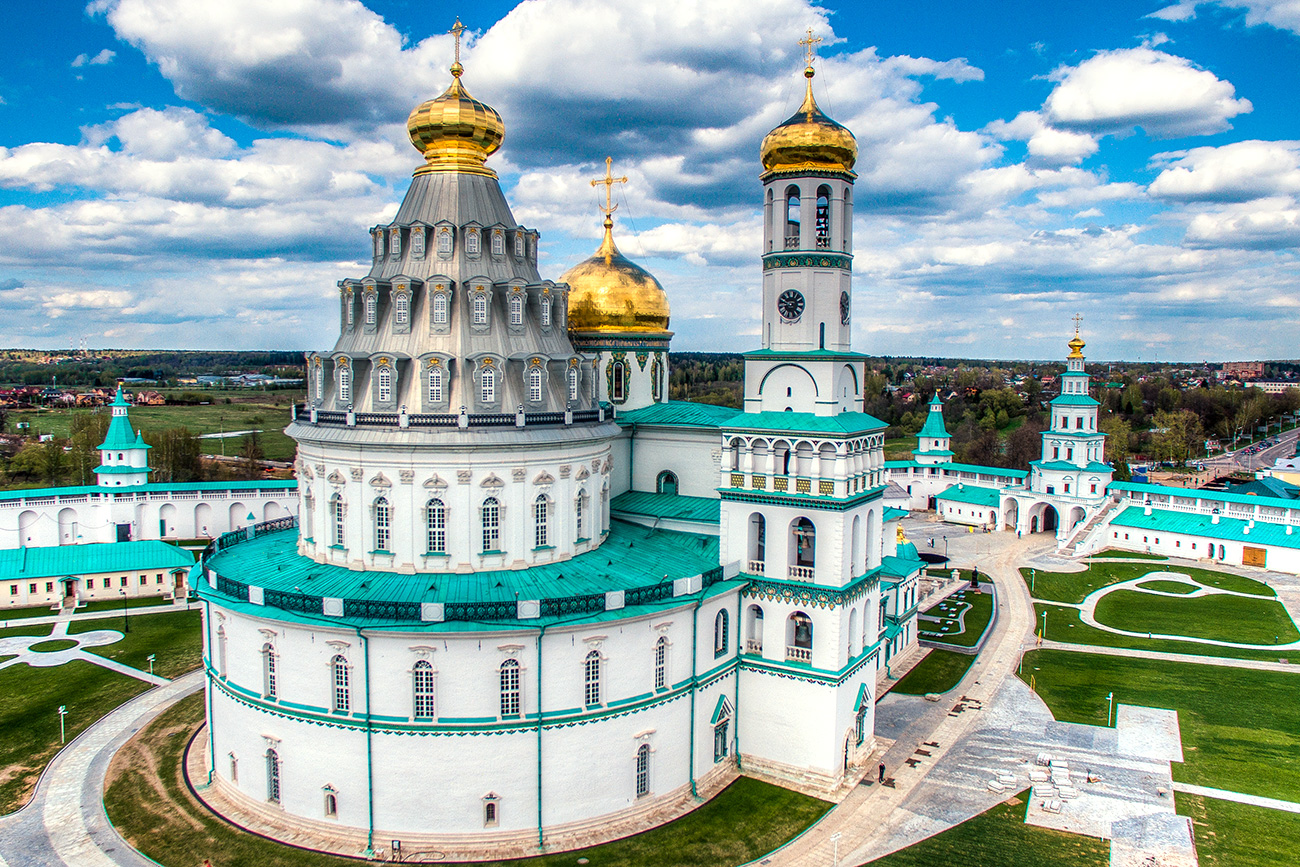 New-Jerusalem monastery / Legion Media
Nikon also wanted to make a copy of Jerusalem's sacred Christian places. The Resurrection Cathedral in New Jerusalem symbolizes the Church of the Holy Sepulcher, and the Istra River on whose bank the monastery was built, symbolizes the Jordan River in the Holy Land. The Resurrection Cathedral's rotunda was damaged by the Nazis during World War II and has been recently been renovated. There is a museum in the monastery devoted to its history.
How to get there:
By train: Take a train from either the Rizhsky or Kursky rail stations to Novoierusalimskaya Station; duration is about 90 minutes, price about 150 rubles ($2.5).
By bus: Take a bus from Tushinskaya metro station; it takes about an hour and costs about 120 rubles ($2).
5. Pushkin hills of the Moscow Region
There are many estates of famous writers in the Moscow Region, among which are Anton Chekhov's Melikhovo, Alexander Blok's Shakhmatovo, Mikhail Prishvin's Dunino, Lermontov's Serednyakovo and many more. But we recommend visiting places where Russia's leading poet Alexander Pushkin grew up.
Zakharovo is the small wooden house of Pushkin's grandmother, Maria Gannibal. Here, little Sasha Pushkin spent his early childhood, running between linden trees – the park is said to date to the time of Pushkin.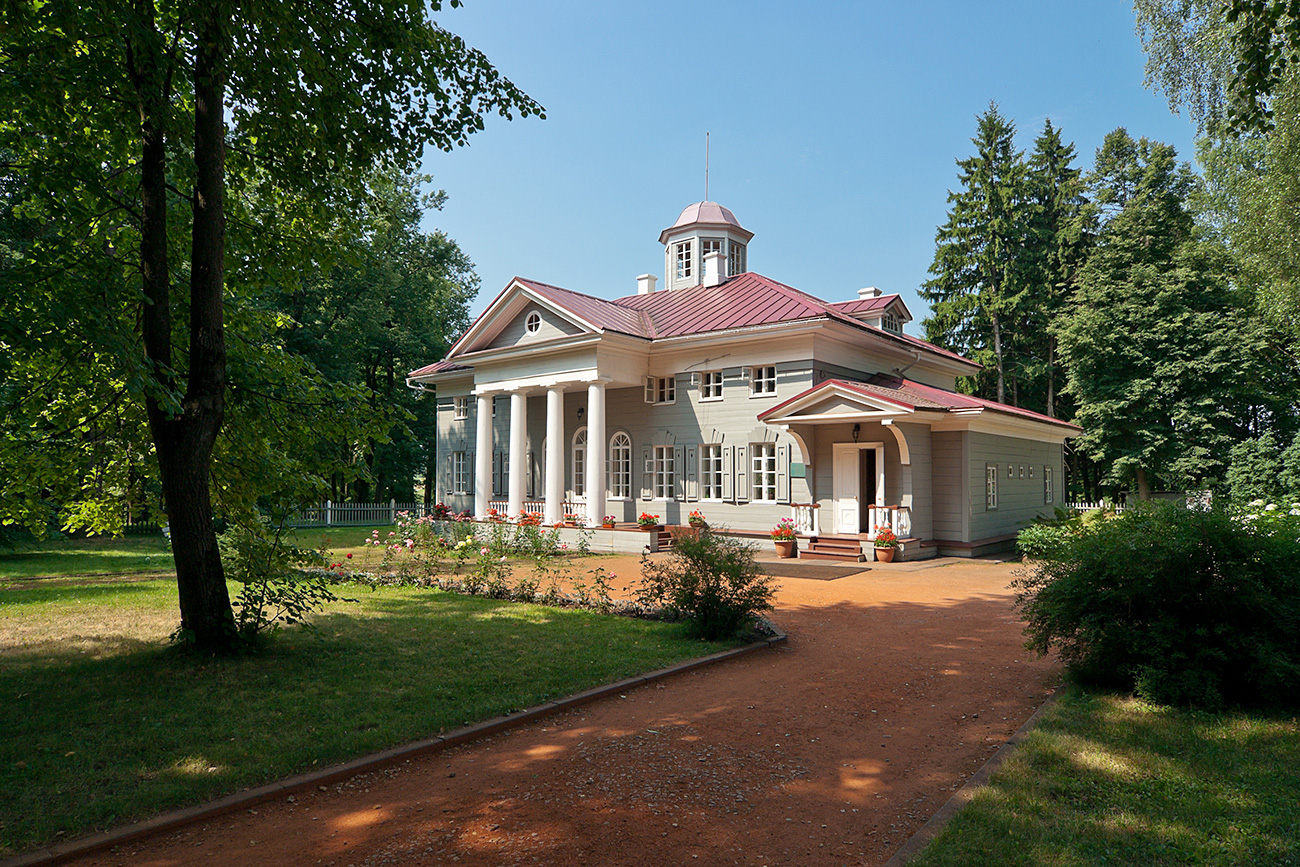 Zakharovo / Legion Media
Not far from Zakharovo, on the picturesque bank of the Vyazemka River, stands the aristocratic estate of the Golitsyny family, called Bolshiye Vyazemy. During the 1812 Russian-French war, both Russian General Kutuzov and Napoleon slept in this palace, but at separate times of course. There is even a legend that they slept on the same couch, though that couch is long gone.
How to get there:
By train: Take a train from the Belorusskaya Rail Station to Golitsyno Station; the trip takes around an hour and cost about 100 rubles ($1.6). Bolshiye Vyazemy estate and park is a five-minute walk, and from there you can take a bus or taxi to Zakharovo. Another option is to take a train to Zakharovo station.
Read more:
If using any of Russia Beyond's content, partly or in full, always provide an active hyperlink to the original material.