8 things you can learn in Moscow in one day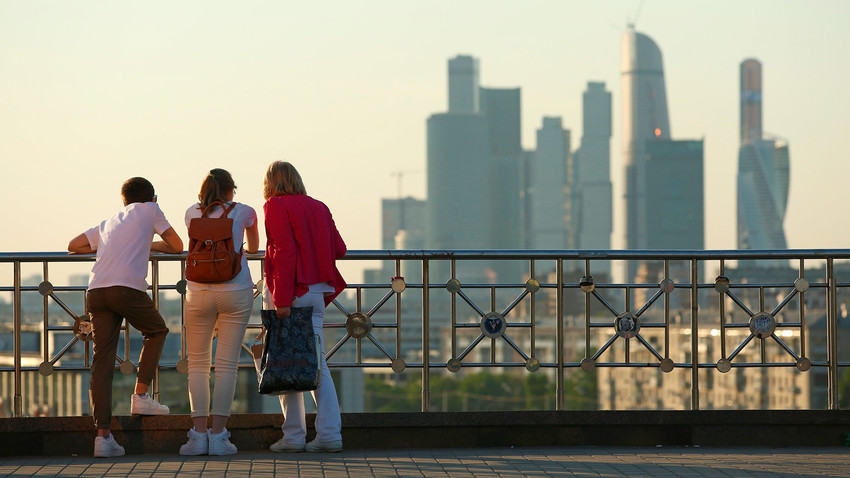 View of Moscow
Moskva Agency/ Kirill Zykov
How to survive in a forest in winter, draw a portrait or break someone's jaw - RBTH has compiled an alternative leisure guide that you might find handy in the future.
1. Learn to break someone's jaw
Short but tough training, strict coaching and demonstration performances in front of the whole group (or your parents, if you are a junior) are required. All you need is to spend just one day learning street style MMA (mixed martial arts) and applied mix fighting and you will be telling your friends how Moscow has taught you to perform a hip throw against your enemies and to break their jaw. In schools similar to this one the first lesson is free (it could also be your only lesson and no-one will blame you). But for a fee you can arrange to be taught self-defense skills for a whole day. Don't forget to say afterwards that in reality nobody attacked you here - you just wanted to adopt something of a Russian macho image or learn how to stand up to the "Russian mafia".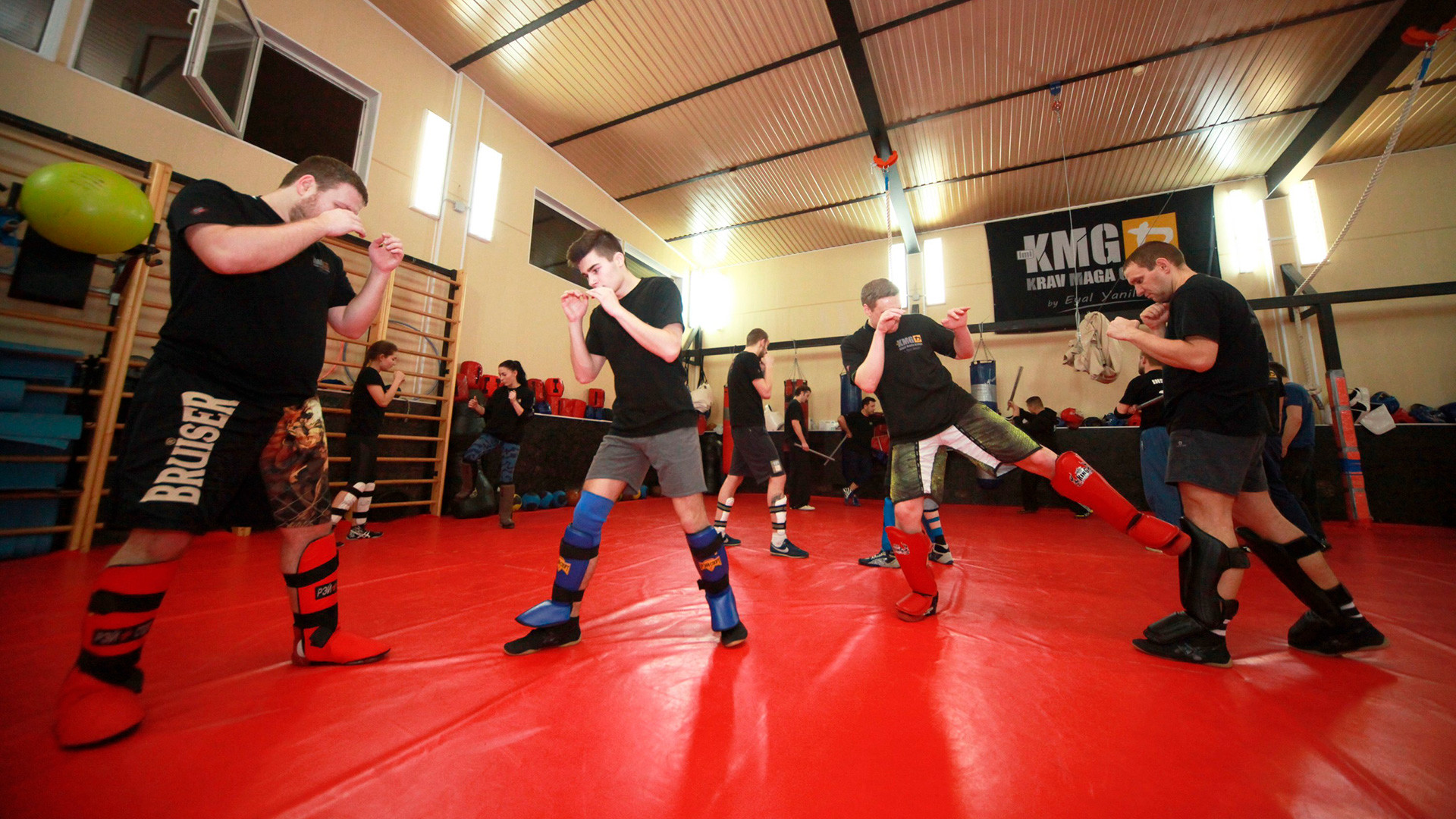 2. Spend a day at a Russian Spetsnaz school
If conventional hand-to-hand combat is no longer enough and you need something more exciting, then you can sign up for a one-day special training course with Spetsnaz special forces instructors. Here they promise to put you through an assault course, give you rapid-fire shooting practice and send you on a forced march in the forest - everything as in the real special forces and on a real training ground. But you need to sign up in advance.
3. Become a musher (a dog or reindeer driver)
As mushers say, it is not easy to be a musher but everyone can have a go. In Moscow there are several dog sledding centers. Usually they harness Siberian huskies. With them you can even celebrate a birthday with shashlik (skewered meat), adventure games and a tea party in a warm reindeer skin tent. It costs between 500 and 3,000 rubles depending on the program: One can go for a ride in the forest at night, try husky tubing (using a snow tube) or go skiing with huskies. You can try it here, for example.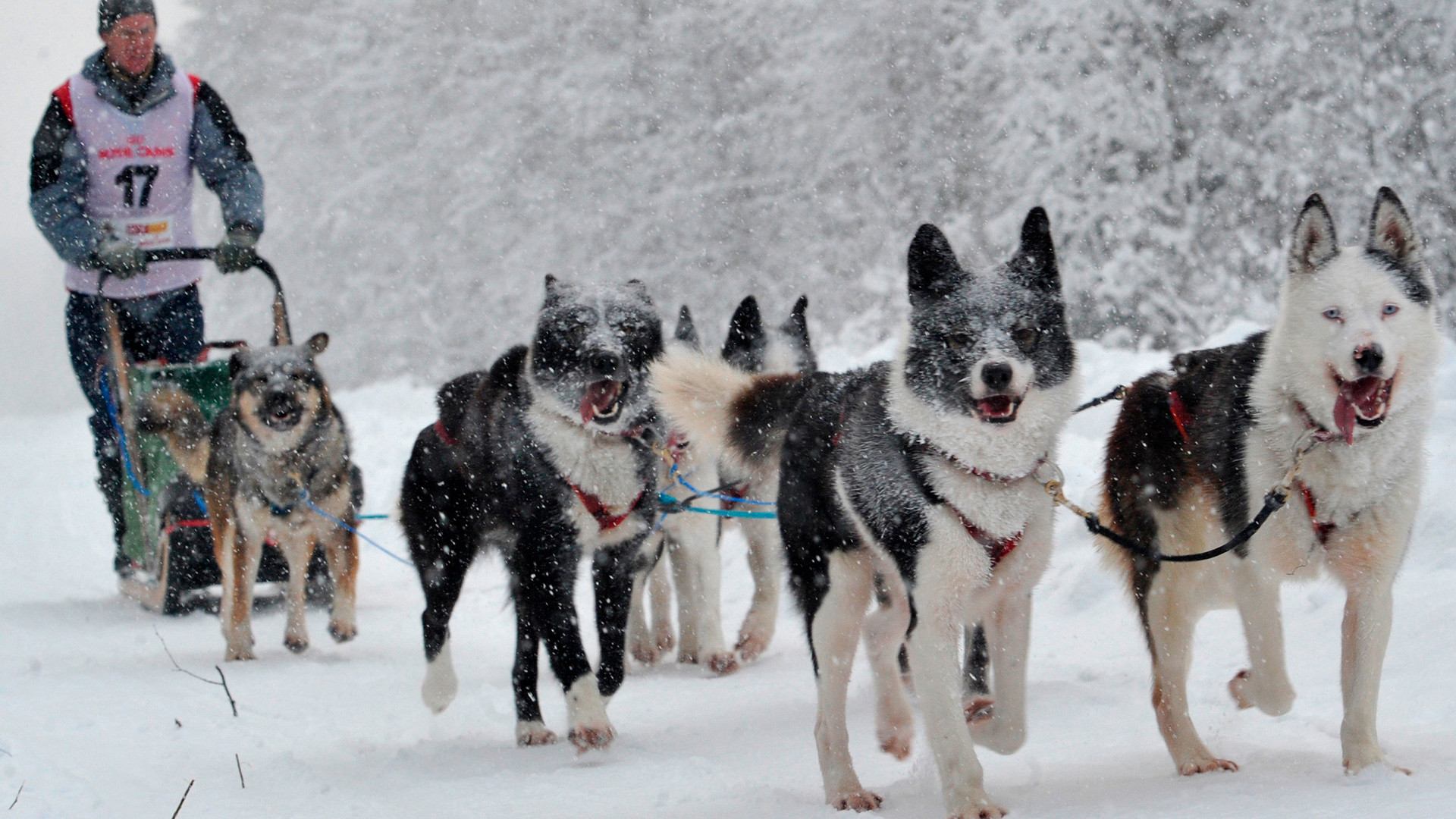 The siberian huskies
Aleksandr Utkin/RIA Novosti/RIA Novosti
4. Survive in a forest in winter
If you happen to be in Moscow in the winter, make the most of it. Go to a forest without an axe and matches, find animal tracks and try to interpret them, or shelter from snow or rain like a professional. A special one-day course (3,000 rubles per person) at the Za Tuman club will teach you all these survival skills. While it is not a glamorous winter walk 3 miles from the Moscow Ring Road, it is of course unlikely you will be left on your own outside Moscow with just a crust of bread, but you will have to do everything for yourself.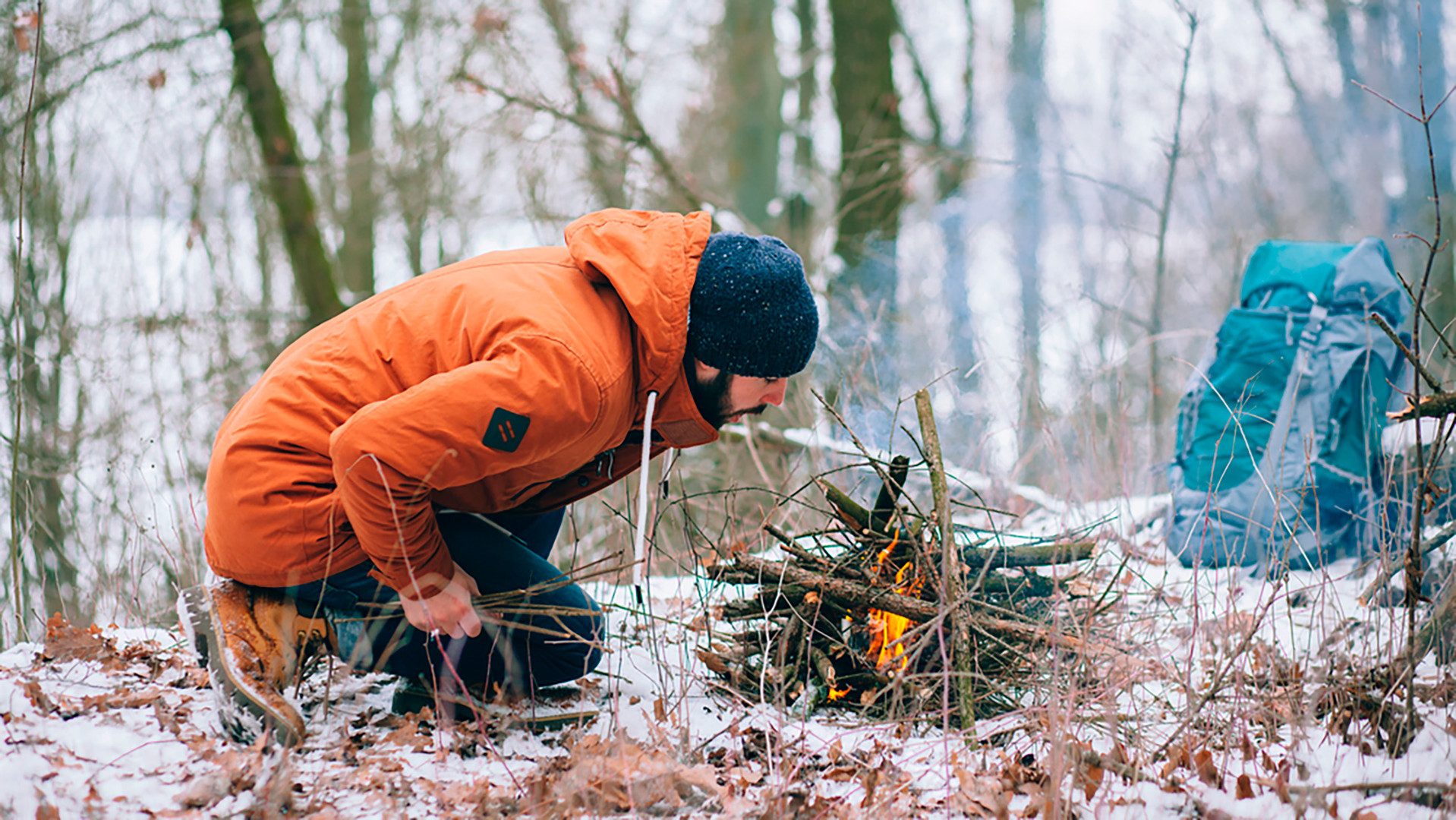 Survive in a forest in winter
Legion Media/Legion Media
5. Learn the Islamic prayer in an hour
In 60 minutes we can teach you to perform the Namaz - that is what the Moscow Cathedral Mosque is offering anyone who wants to give it a try. Usually on the Internet there are offers to teach the Namaz in a day, but Moscow's Muslims have diversified their offer. All you have to do is turn up at 11.00 on a Sunday in the main prayer room at 7 Vypolzov Lane and look for the promotional stand.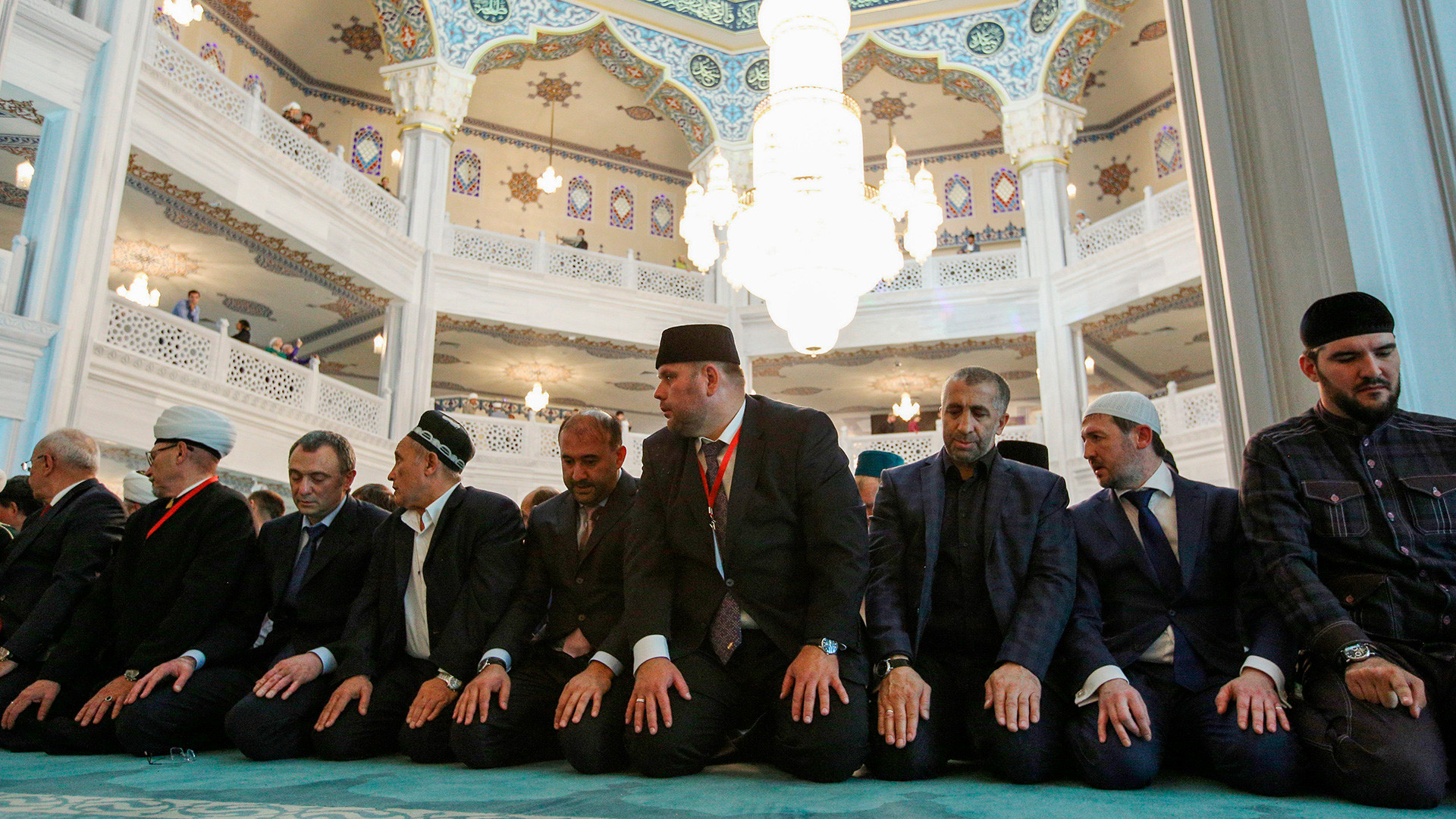 Islamic prayer the Namaz
Moskva Agency
6. Make a ring or spoon at a blacksmith's forge
At a traditional Russian blacksmith's workshop you'll have 3 hours to hammer into shape a spoon, a knife or a ring. Along with the finished product you'll get to wear authentic gear (a leather apron, as a rule), beat an ancient anvil and feel the heat of the smithy's furnace. A single session costs 3,500 rubles (around $50). The venue is the Flacon Design Factory.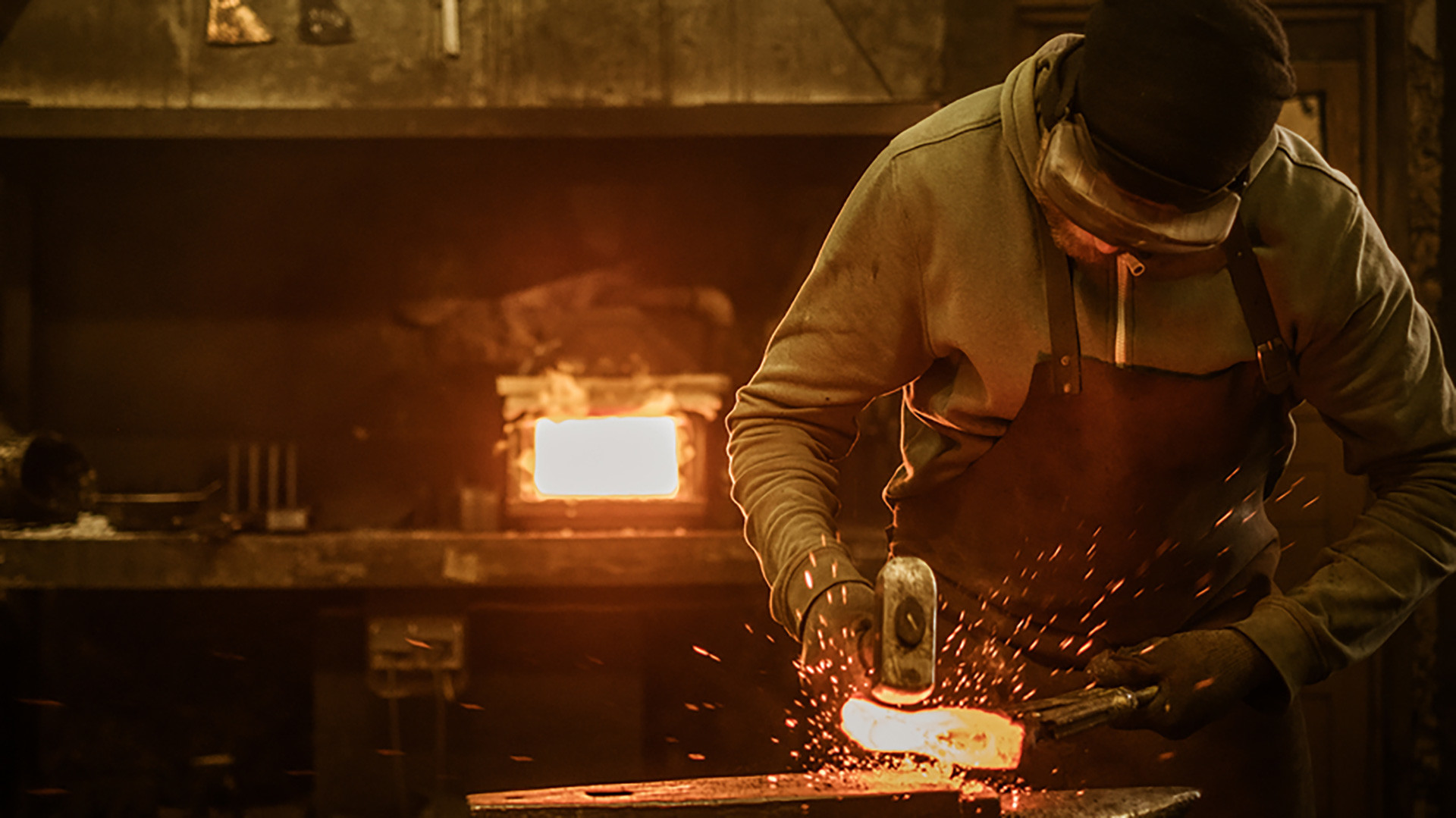 The Russian blacksmith's workshop
Legion Media/Legion Media
7. Learn Tibetan throat singing
If you're looking for an effective way to scare neighbors or colleagues, learn to sing like a Tibetan monk. Throat singing is taught in Moscow for 500 rubles (around $8) for a two-hour session by Eduard Utukin at the Khyung Nagpo school every weekend (see video). To enrol send a message to the school's account on social media. You are advised to bring along a thermos flask of hot tea.
8. Draw a naked lady
Perhaps the only reputable place to meet a naked Russian lady is at one of the life drawing clubs. You can trace all the curves of the human body and dash off a rapid and realistic sketch in an art studio every Sunday. It costs 500 rubles (around $8) and the actual class lasts two hours. Aside from the life model, you can expect tea, coffee and occasionally wine. Entry is also open to beginners.
Read more:
If using any of Russia Beyond's content, partly or in full, always provide an active hyperlink to the original material.