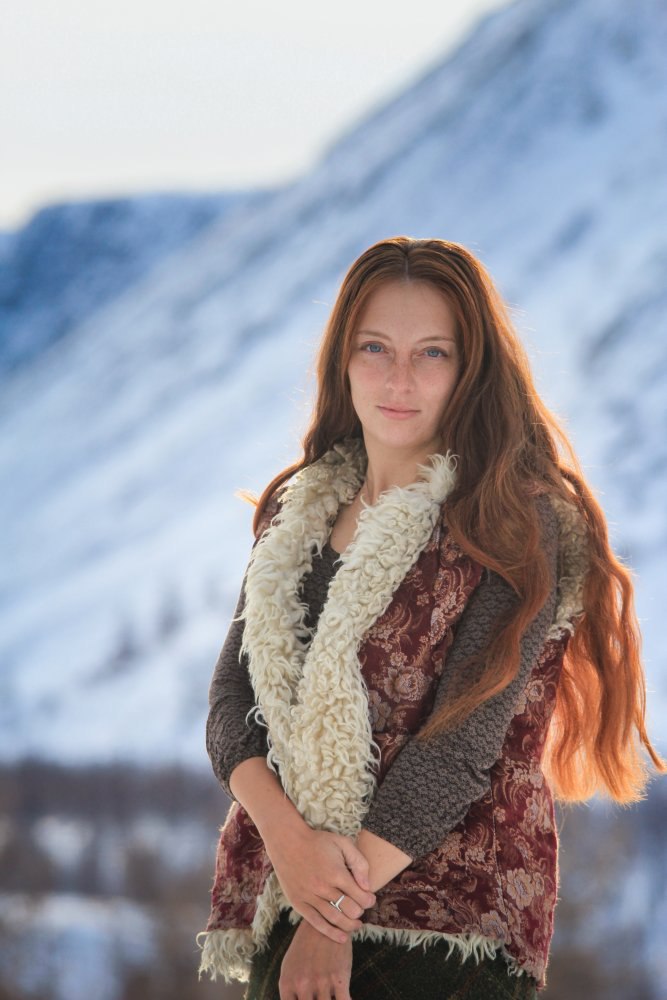 Elena Besedina
Meet Elena Besedina from Siberia. This itinerant artist, photographer, traveler's wife and mother of two lives with her husband and children in a small wooden house in the dense taiga forest in Yakutia, more than 4,800 miles from Moscow.
Before Elena met her future husband she used to live and work in the city of Chelyabinsk in the Urals, but the couple decided to radically change their lives, and so they gave up urban life to become nomads.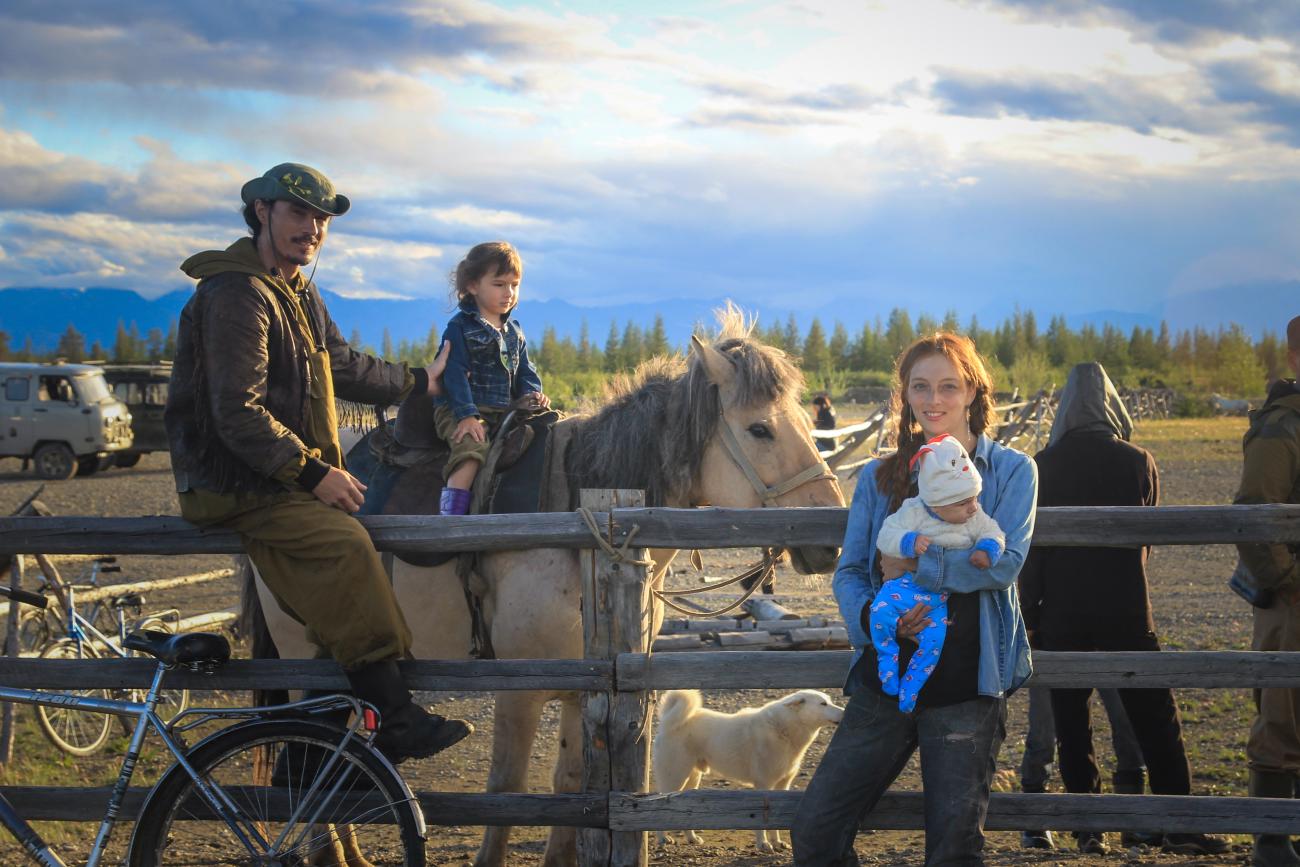 Elena Besedina
"Usually, wives of passionate travelers only see their husbands twice a year, or even once in two years. They wait for their dearly beloved to return home from distant travels, and often they are bored and, of course, often worry. We solved this problem in a peculiar way — we take the whole family on our adventure," Elena wrote in her blog, Taiga woman.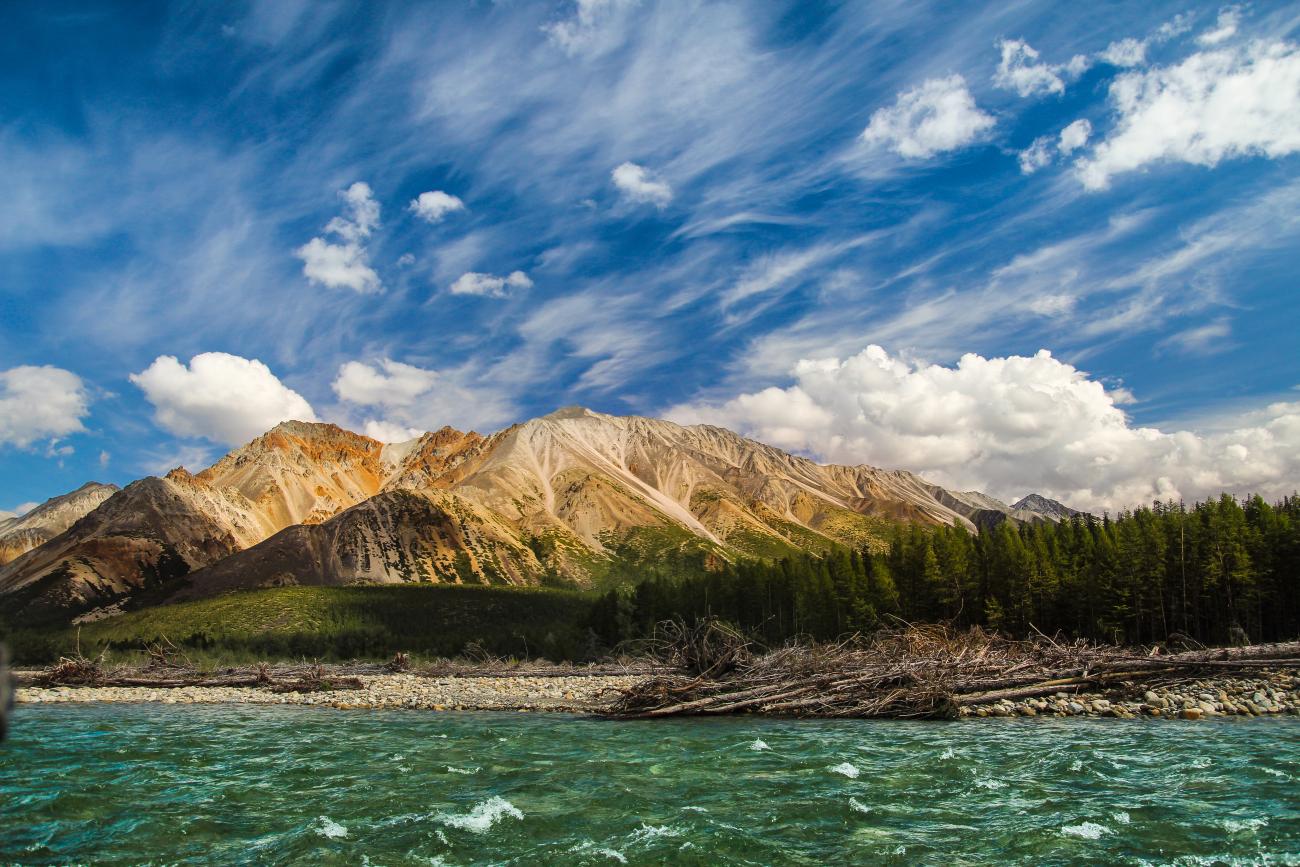 Elena Besedina
Elena's husband, Akbure, needed just three weeks to build a hexagonal wooden house for the family in the middle of the forest. Needless to say, his wife is very proud of him. The taiga can be a very romantic place thanks to the hundreds of chances to show what you're really made of.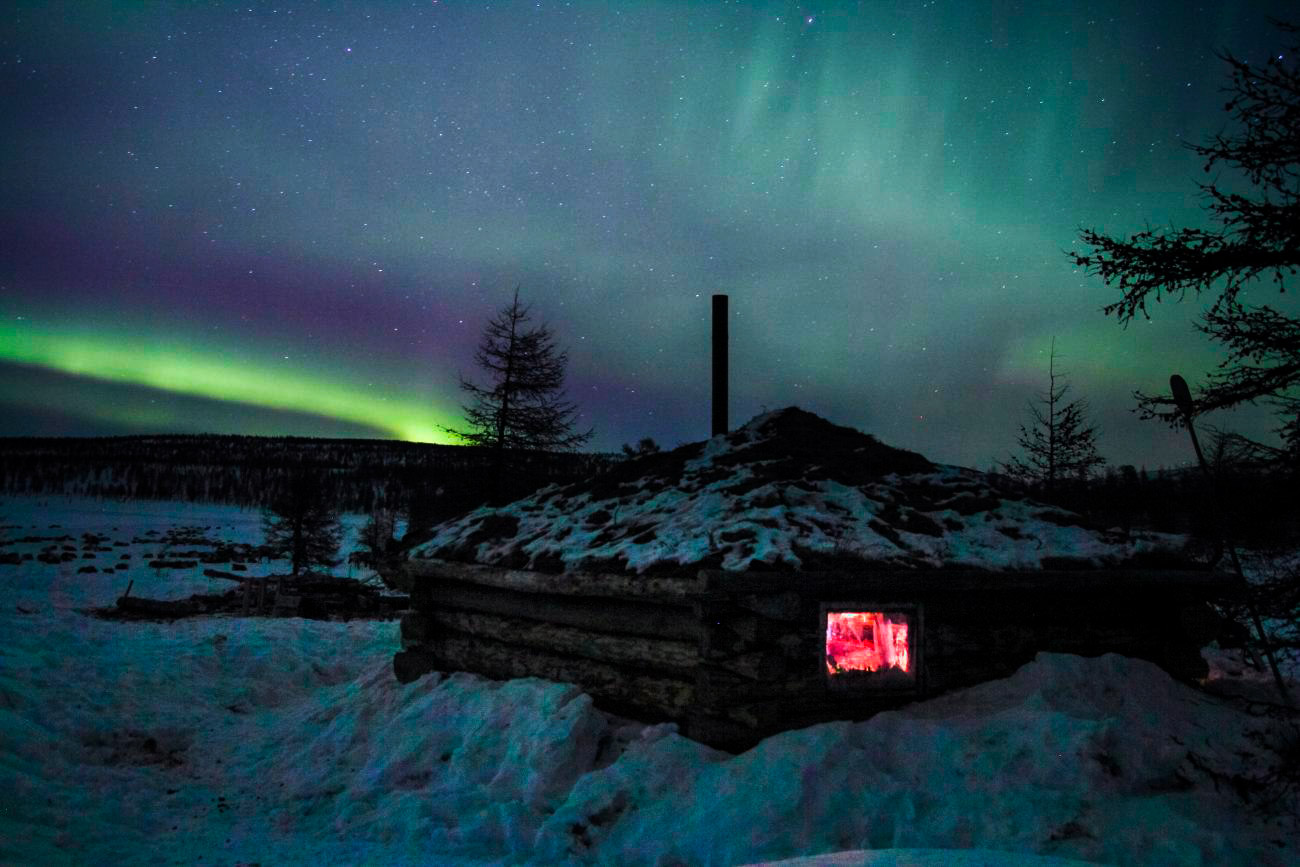 Elena Besedina
This family adventure began three years ago in Siberia, starting in the Krasnoyarsk Territory, about 1,900 miles from Moscow. The next stop was Russia's Sakha Republic, also known as Yakutia. The family lived with reindeer in the tundra, traveled to the famous UNESCO-protected Lena Pillars rock formation on the Lena River, celebrated New Year in summer, and even stayed beside the 'miniature Himalayas'. Planes took over where trains stopped, and thousands of miles were also crossed by water and mud-covered roads by aerocraft.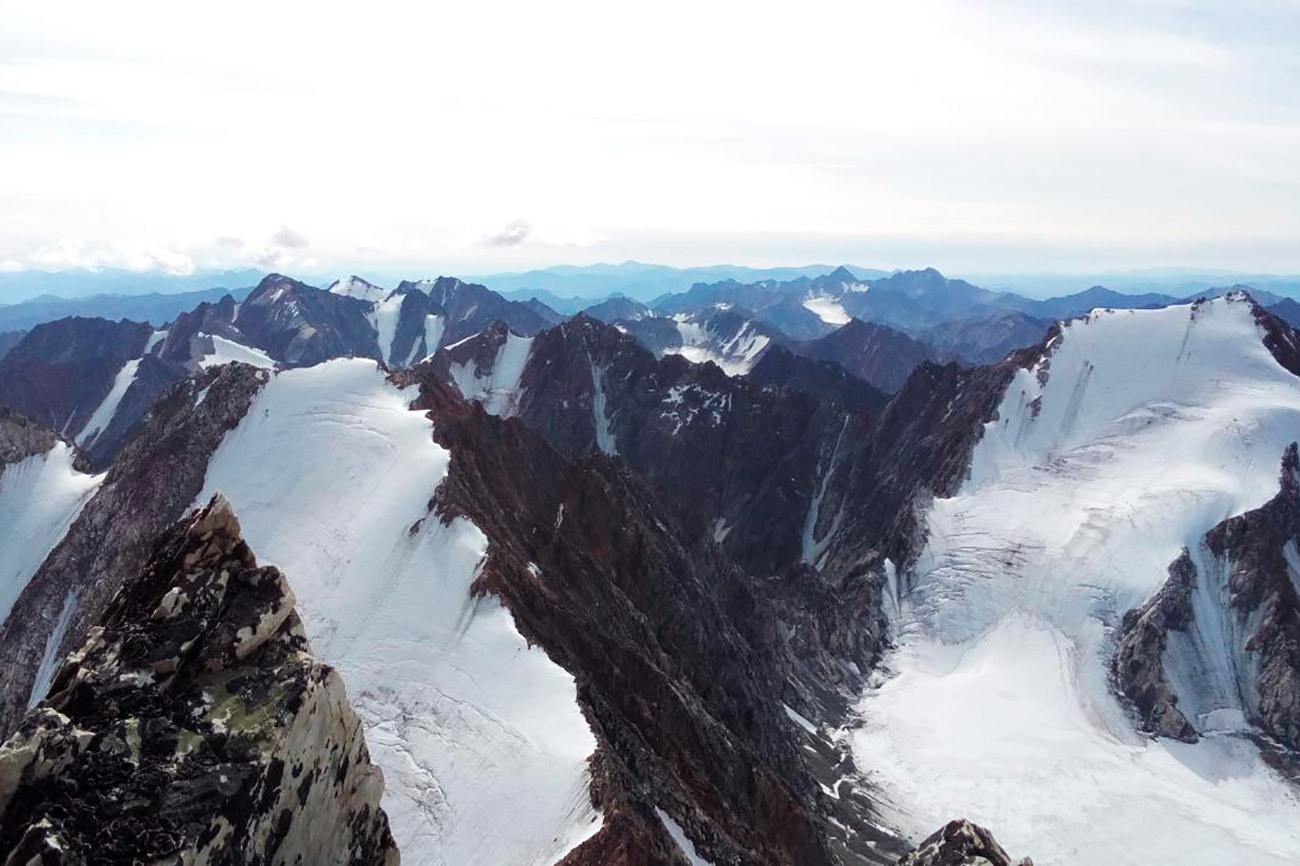 Elena Besedina
Yakutia is a land of wild legends; just look at the Sarkychan mountain range. Locals believe that if you conceive a child here, she or he will become a superhero. Well, if you ever get in the mood among these mountains, just remember that Sarykchan is one the world's most dangerous places and a kingdom of unpredictable chaos. Extreme cold reigns here in winter, and when the sun starts to warm the rocks in spring an endless number of landslides begin. It doesn't stop until the next sub-zero temperatures appear. Also, incessant rains in summer trigger mudslides.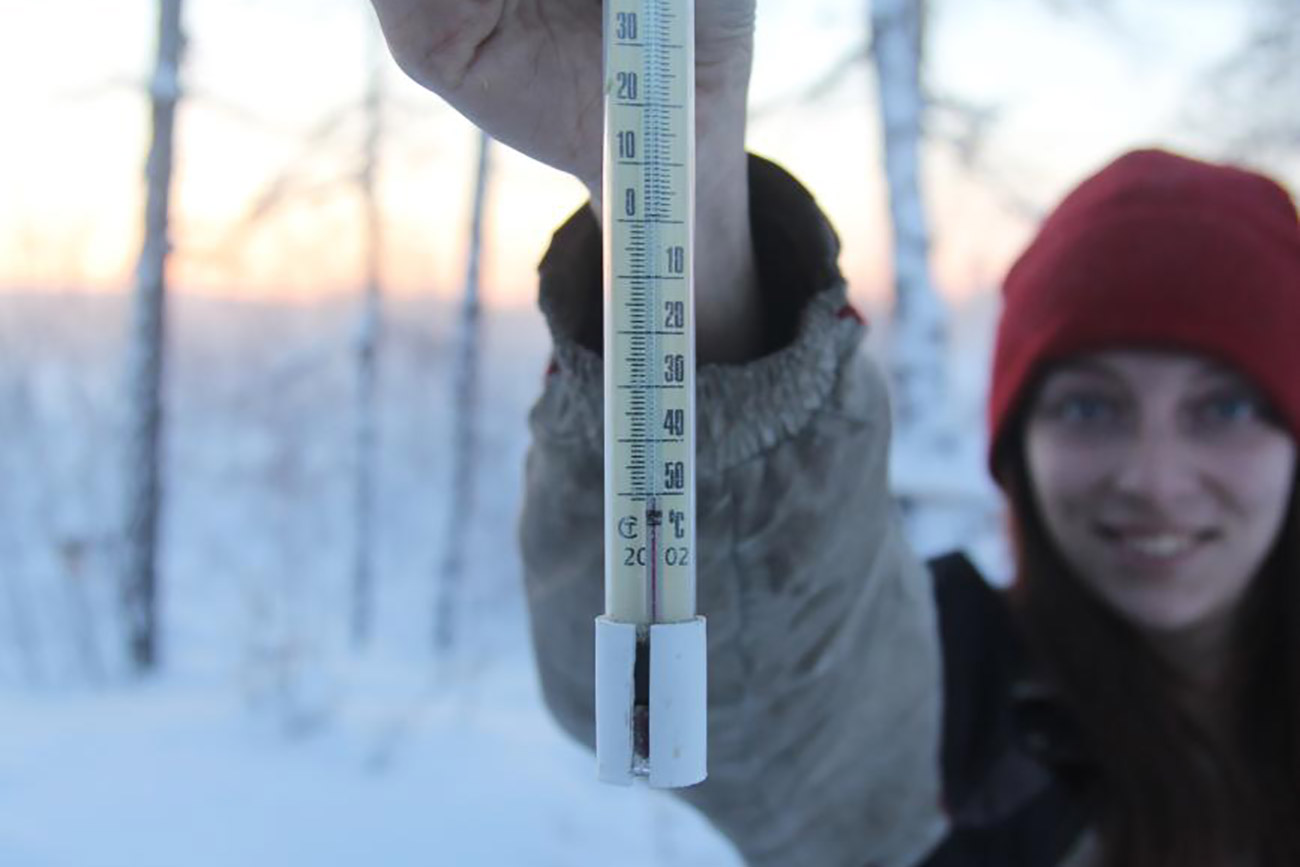 Elena Besedina
Winters here are long, and the temperatures are far below freezing.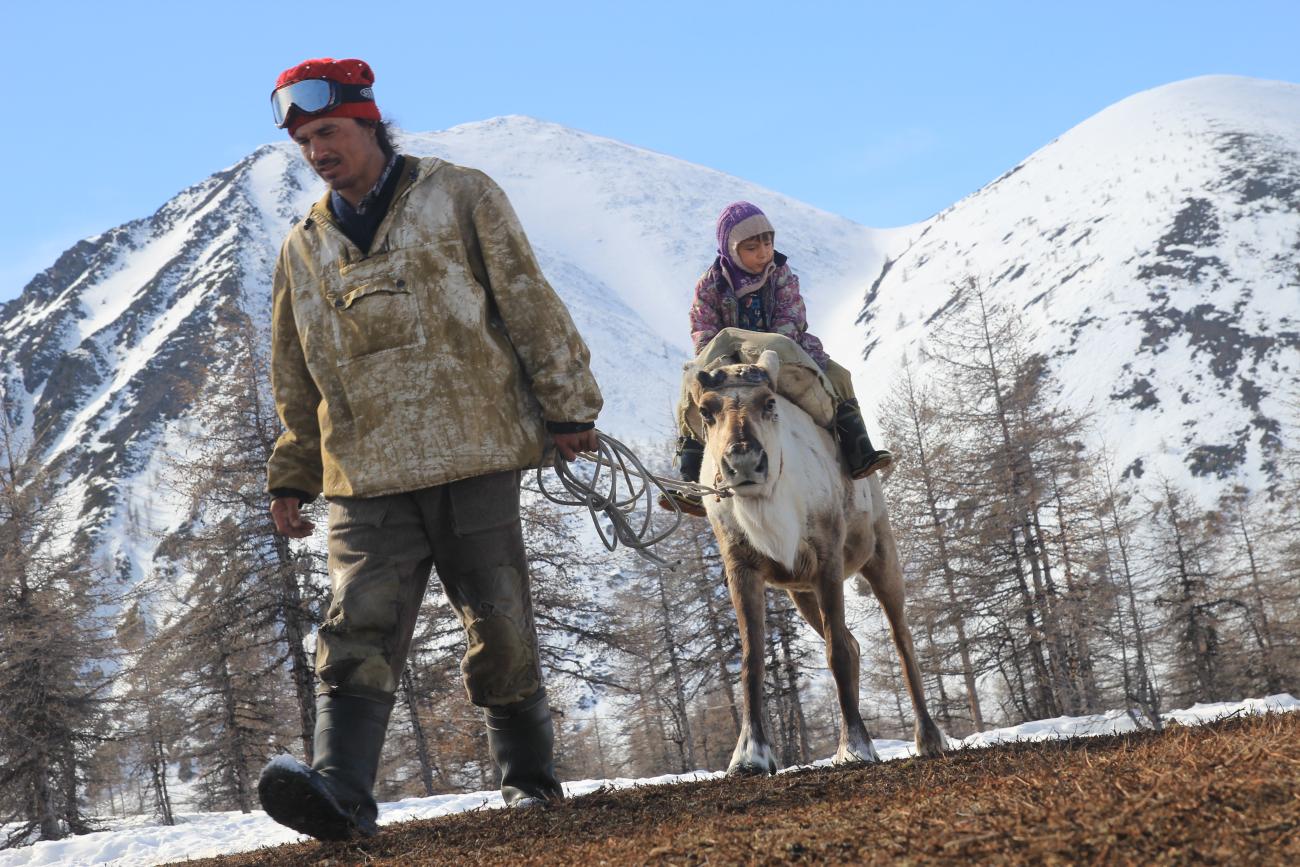 Elena Besedina
Yet, life in Yakutia is a fairytale: you can go to school riding a reindeer, just like in Disney's Frozen. "Sure, I also rode a reindeer," Elena recalls, "First, I had a few falls from the saddle, and a bunch of falls with the reindeer into the snow. I even rode 100 meters and the reindeer had almost followed the direction I intended, but just 80 degrees to the opposite side. Yet this is not 180 degrees; you know what I mean?"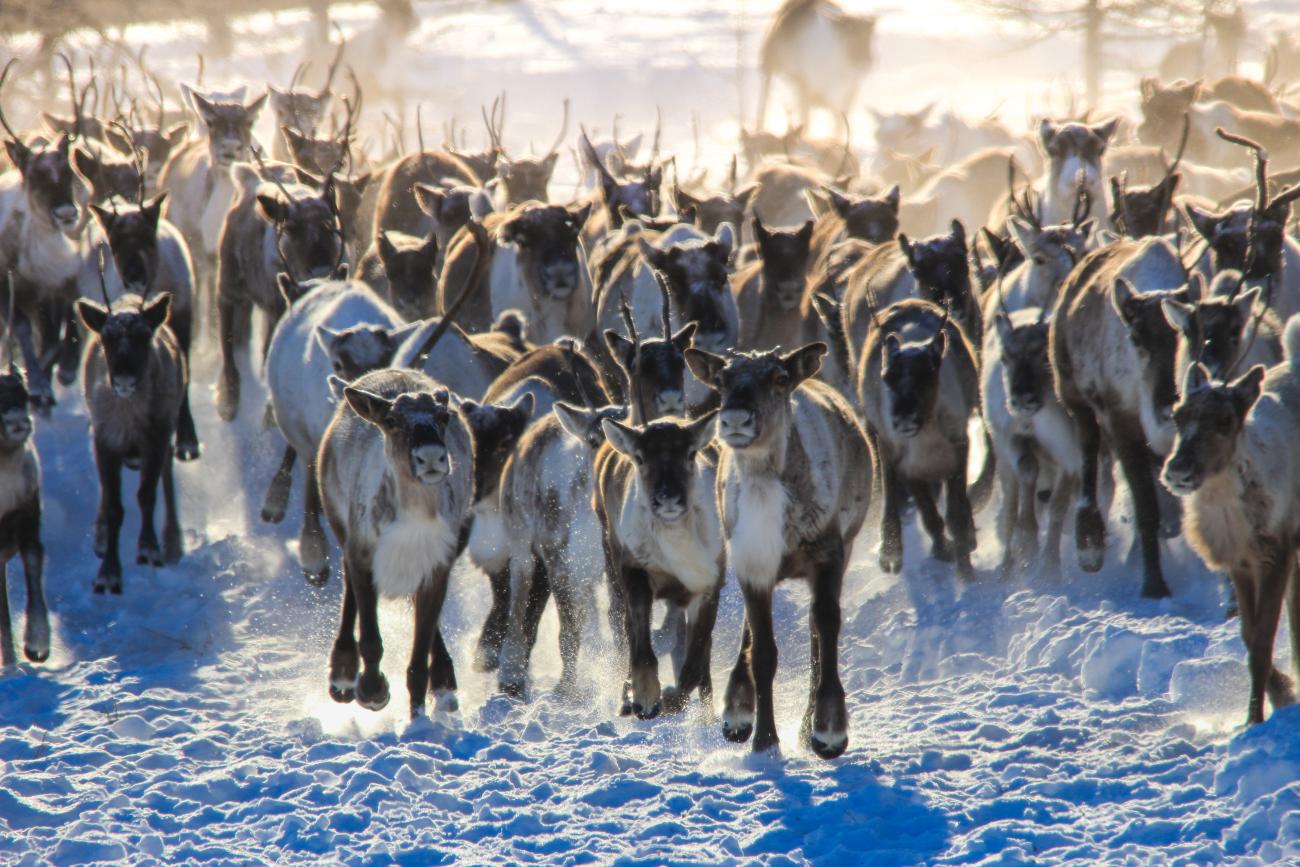 Elena Besedina
Can you guess where these reindeer are rushing? To get their morning salty snack, of course! Salt is an essential element for proper metabolism. Predators obtain it from the blood of their prey, but there's no salt in the plant food that deer feed on, so they like to lick salty cubes.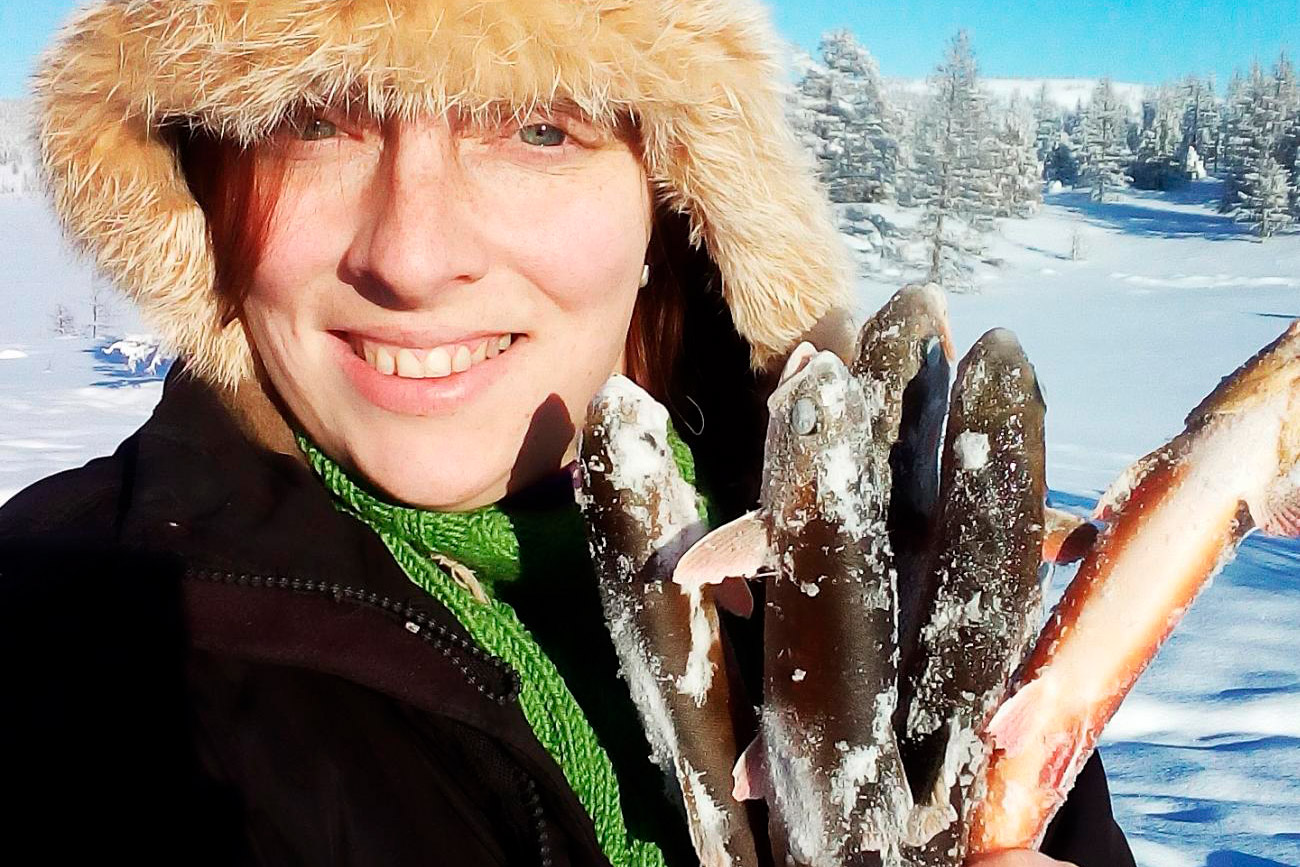 Elena Besedina
In Yakutia, fish grow on trees and you must collect them every day just like Elena does in winter: "I collect this 'bouquet' almost every day, right where I collect water. The higher the sun, the more pleasant the fish gathering around the ice hole becomes. Sometimes I understand all those men who put tents around the hole, bring a portable stove and boil tea. I would definitely do that one day," Elena wrote.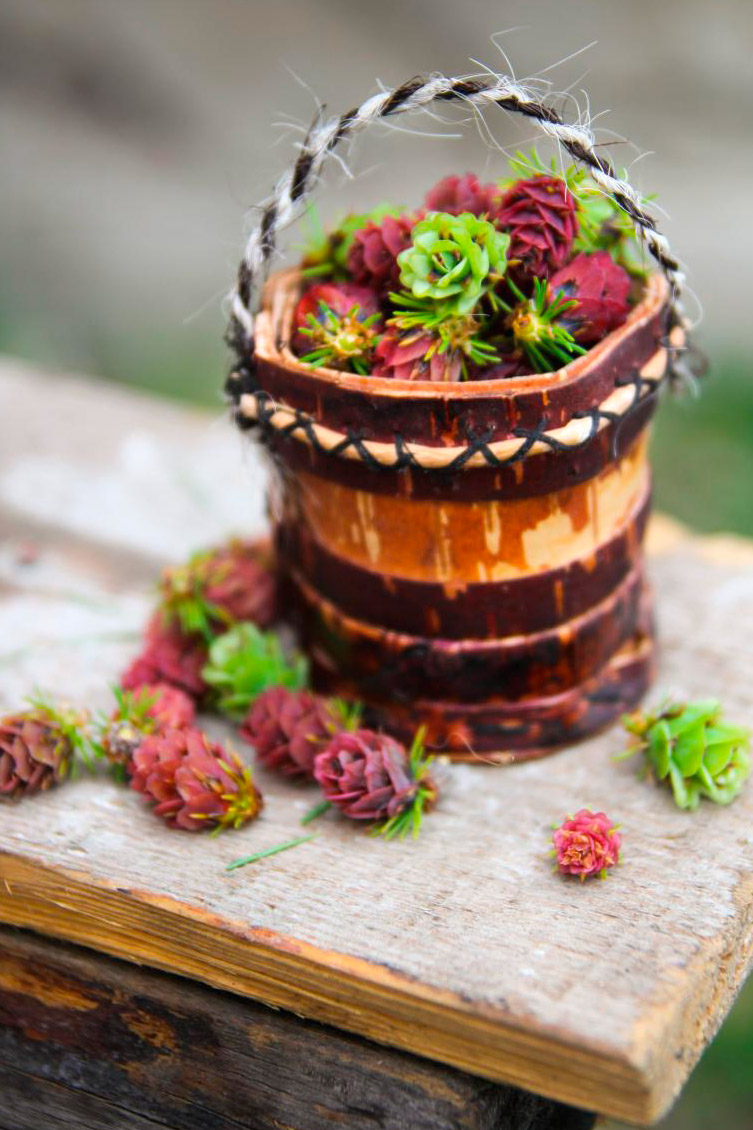 Elena Besedina
When you live in Siberia, the average pine cone can magically turn into a sweet delicious dessert with the taiga's harsh fragrance. "Our dinners, lunches and breakfasts could make any healthy food fan go green with envy," Elena said.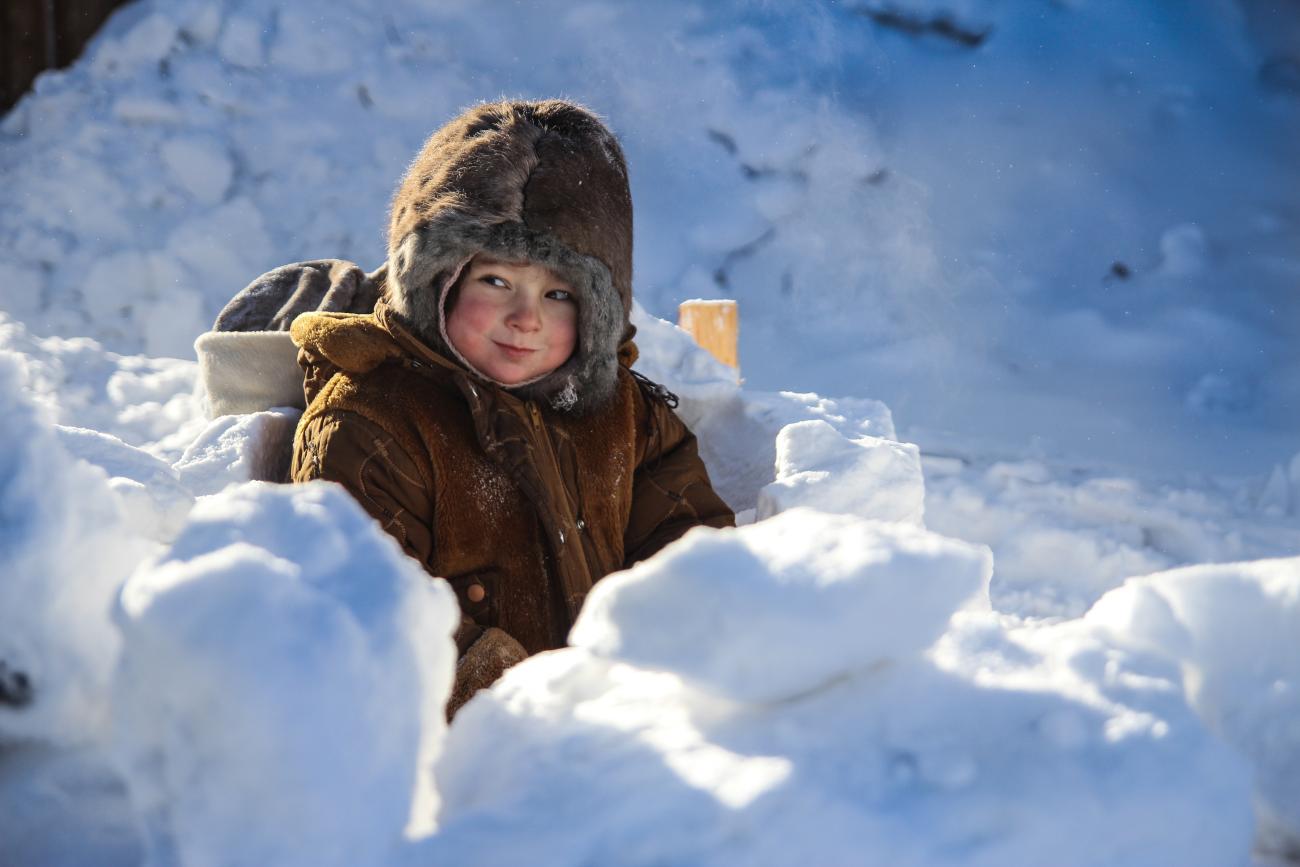 Elena Besedina
Children grow up in the wild and have an amazing childhood. Their best friends are reindeer and dogs, and they are allowed to freely explore everything, and their playground is all of Siberia.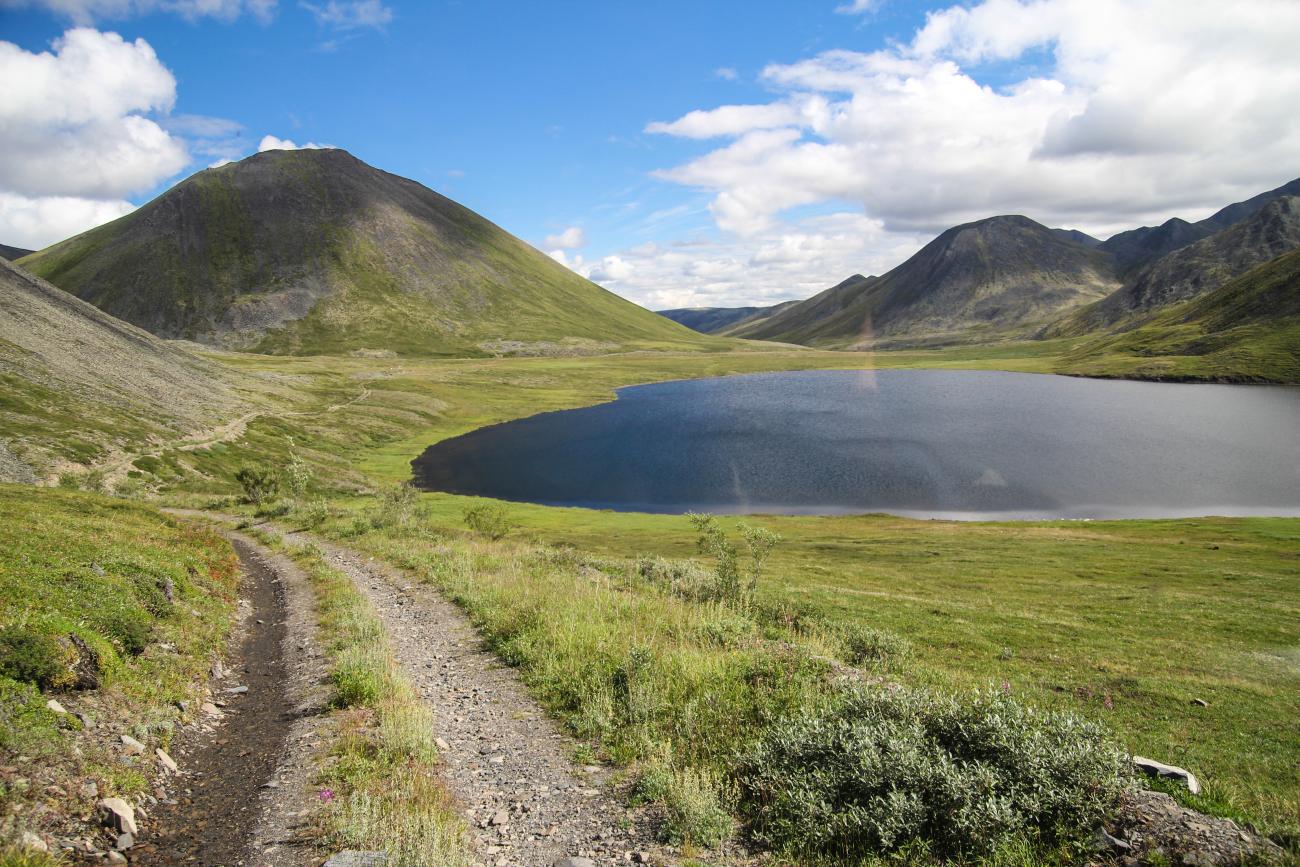 Elena Besedina
"The purpose of traveling is that you are not attached to one place and you are not limited by everyday comfort; you are a free wanderer. And as a wandering master of your life, you can make a living both in the steppes of Ukraine, in the mountains of China and even in the middle of the ocean," Elena wrote.
She admits that sometimes it's not easy. And "not easy" doesn't mean not having enough money to go to a restaurant or buy a new gadget. Traveling in the wild with two small children is no picnic. Elena says, "We earned satellite Internet and solar panels with our own hands and with hard labor, and every member of our small team has invested the best of their ability. I know for sure that we will survive in any condition, we will fit in everywhere, we will tighten our belts when hard times come, and then we will be happy that we managed everything by ourselves. We will become stronger, more independent, and we will go even further."
If using any of Russia Beyond's content, partly or in full, always provide an active hyperlink to the original material.