What do Russians do, beyond Moscow? They surf in snowstorms, lead dog sleds, and export vintage mics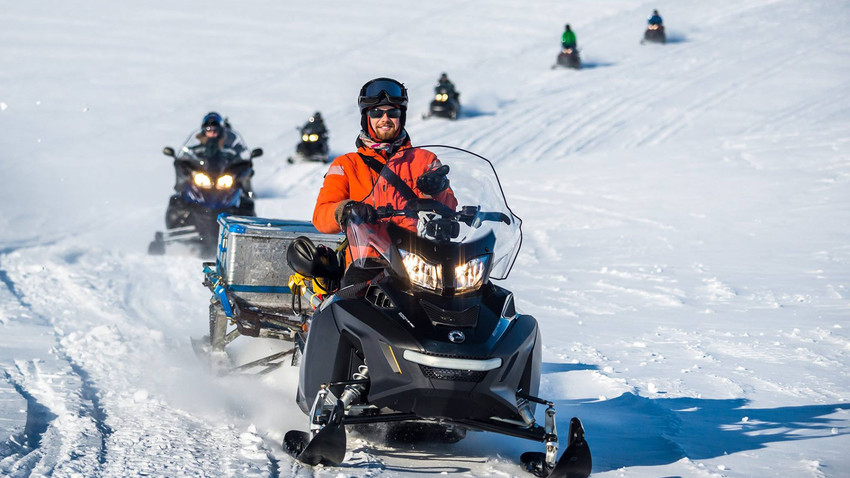 4,000 polar bears share the island with only 3,000 humans.
Grumant
Google has launched its Beyond the Capitals project to find the most committed people who live outside Moscow and St. Petersburg and make their endeavors known to the world. Russia Beyond selects the most interesting projects listed by Google.
Arctic tourist camp
Take a look at this Russian tourist camp in Spitsbergen on the Svalbard archipelago (2,700 km north of Moscow). This inhospitable island, where the temperature rarely exceeds 5℃ during the summer, is the perfect spot for what businessman and owner of Grumant Company - Tomofey Rogozhin - calls "arctic tourism."
Although the Svalbard archipelago is officially Norwegian territory, Russian citizens are allowed to travel to the islands visa-free. Before signing up for the exotic tour, however, consider that 4,000 polar bears share the island with only 3,000 humans.
Snowave surfing school
Kamchatka, where the average summer temperature rarely exceeds 15 ℃, probably doesn't strike many people as a good place to catch some waves…but give it a chance. Anton Morozov (surname translates as "Frost") - a businessman and keen surfer - has opened a surfing camp on the harsh coast of the Pacific Ocean.
The Snowave Kamchatka school promises adventure seekers from all over the world one-meter tall waves (often higher) and average water temperatures of 12 to 15 ℃ - at only 2,500 rubles ($45) for a two-hour masterclass. You need to get to Kamchatka in Russia's Far East first though.
Vintage mics
Many ventures Google has featured in its project are not related to tourism at all. Russians also export, some very successfully indeed. This firm from Tula (180 km south of Moscow) makes Soyuz vintage microphones and ships them to Europe, Australia, North and South America, the Middle East, and Southeast Asia. The company's customers include Grammy award-winning producers like Nigel Godrich, Justin Meldal-Johnsen, and Ryan Hewitt.
Magadan360
Many of the projects Google features are run by small groups or individuals who really love their regions. One such project, Magadan360, features an impressive collection of 360° shots taken in hard to reach places. Just click on the map and see Russia's wilderness in all its beauty.
All-Russian dog sled race
Imaging telling your friends you went dog sledding in Russia! Some 200 racers travel to Kabarskoye village near Nizhny Novgorod (500 km west of Moscow) to compete - be prepared for scores of cute, blue-eyed huskies.
If using any of Russia Beyond's content, partly or in full, always provide an active hyperlink to the original material.