Why Russian women wear stiletto heels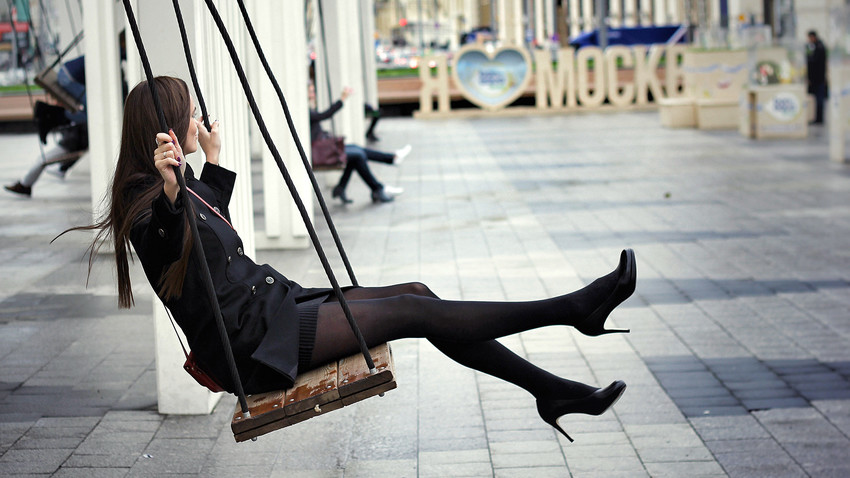 Russian women often wear high heels.
Getty Images
No, they are not in search for a husband!
When Italian designer Salvatore Ferragamo designed a pair of stiletto pumps for Marilyn Monroe for the movie Some Like It Hot, he probably had no idea his creation would become so popular in Russia.
Everyone knows that Russian women are beautiful and take fashion very seriously. It's not unusual to see them dressed up as if they're going for a gala dinner in the Kremlin when in fact they're just popping into the shops. High heels are a firm favorite, and Russian women can even be seen wearing them while braving icy pavements - but why do they do this? The West seems convinced it's to attract men. So why do Russian women prefer high heels?
Stiletto shoes improve the gait
"I don't wear stilettos every day, but definitely several times a week, except during severe winter frosts," Maria Kozhevnikova, a Moscow-based PR manager, told Russia Beyond. "I love such footwear because it improves posture, gait, and even walking pace. If there's no ice, I really don't feel any difference wearing such shoes indoors or outdoors."
Of course, a woman needs to learn how to wear high heels gracefully, like any other accessory, said marketing manager from St. Petersburg Valentina Pakhomova. "Sometimes I see girls walking in very high stilettoes and they look like grasshoppers. They suffer and there's no beauty in it."
The issue of comfort depends more on the pads inside the shoe, as opposed to the height of the heel, added Maria. "But wearing high heels throughout the day is wrong from a physiological point of view. My favorite cozy slippers wait for me at home."
High heels inspire confidence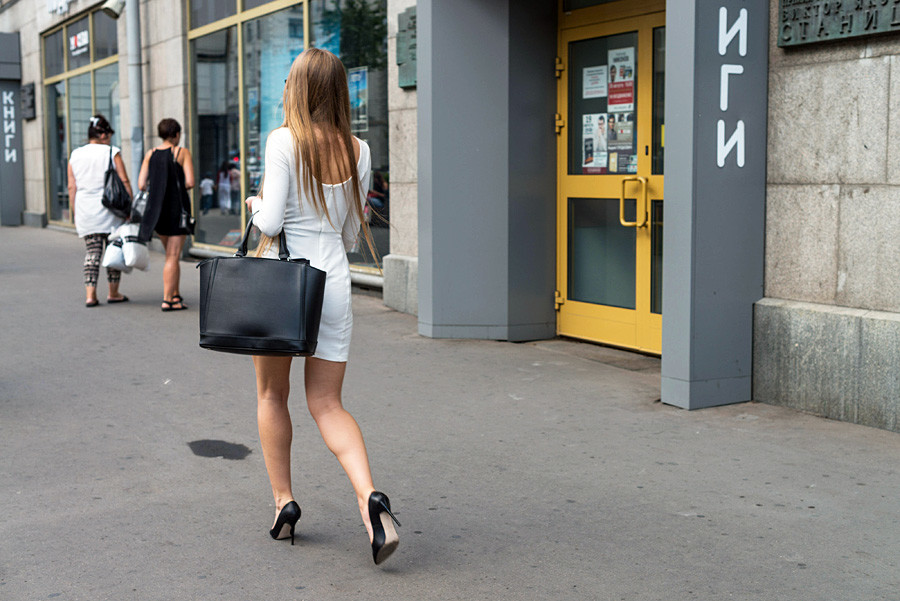 Different studies claim that women wearing high heels are more attractive.
Legion Media
"I wear heels to look more elegant," says Yelena Guzeva, a chief accountant from Moscow. "After many years I have already got used to them and feel absolutely comfortable walking in them for the whole day, and even driving."
Maria also thinks that stilettos are simply more attractive.
"I used to wear high heels all the time: Even when it was icy," says Valentina. "First of all, because I was a bit chubby and it seemed to me that heels helped me look slimmer with longer legs. Then I moved to St. Petersburg and this city made me slower: I wanted to walk for longer and had to reduce the height of my heels. Then our office moved to an industrial district, and I only had to wear heels in the office. But if previously I felt uncomfortable without high heels, now I don't care about them. Also, I lost weight and I no longer need to deceive myself. Some time ago, I injured my knees and can now only spend a couple of hours on heels. This also forced me to choose comfort."
Are women in heels more appealing?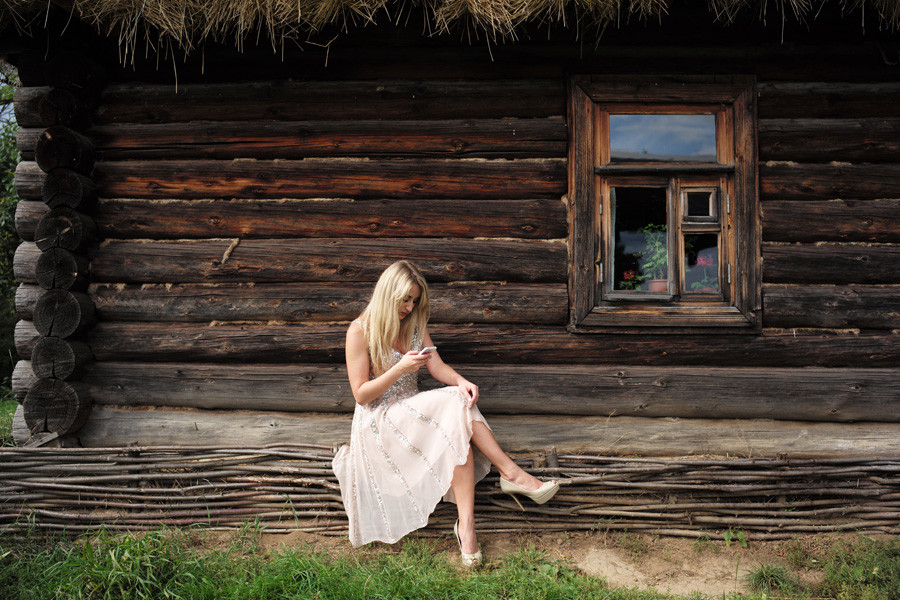 A girl on the premises of Yasnaya Polyana Museum-Estate.
Sergey Pyatakov/RIA Novosti
Different studies claim that women wearing high heels have a "sexier walk" and are more attractive. Most Russian men endorse their other halves wearing them, but only if they feel comfortable.
"No doubt, a woman in high heels is more attractive if her shoes are not massive," admitted Moscow engineer Dmitry Volkov. "Of course, discomfort from wearing heels can spoil the girl's mood and her suffering is seen on her face. This neutralizes the positive effect of her heels. I consider high heels a woman's trick to attract men's eyes."
A woman can be attractive without high heels, believes Valentina. "I think that it's just ridiculous and a kind of sexism. I often hear that woman should wear high heels, it's 'ladylike.' But where is it written? Your femininity is not about your shoes."
If using any of Russia Beyond's content, partly or in full, always provide an active hyperlink to the original material.