Who is the first person to zoom around the Kremlin in an electric car?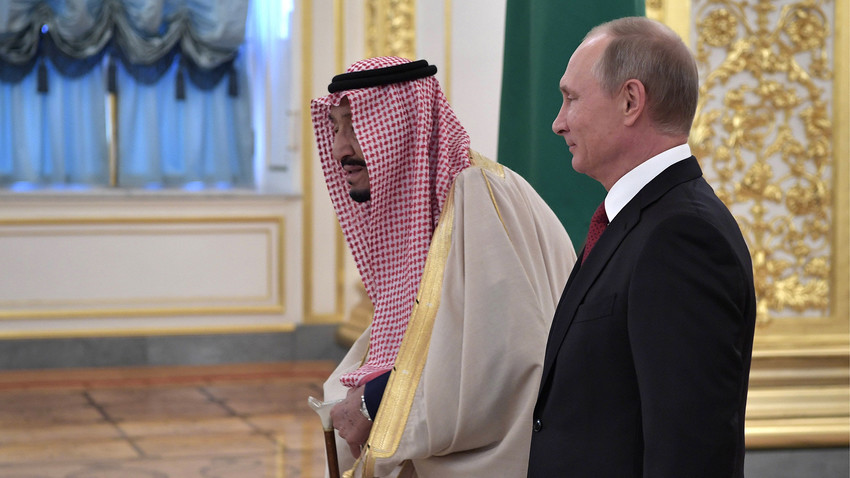 King Salman bin Abdulaziz Al Saud (L) of Saudi Arabia and Russia's President Vladimir Putin meet at the Moscow Kremlin
Alexei Nikolsky / Russian Presidential Press and Information Office/TASS
His entourage comprises 1,000 people and he's booked up all of Moscow's luxury hotels.
Moscow is currently hosting an important guest. For the first time in history the reigning king of Saudi Arabia, Salman bin Abdulaziz Al Saud, is visiting Russia.
As we've already reported, the Russian capital's luxury hotels are completely overbooked as the king's entourage is made up of no more than 1,000 people. Russian journalists were awaiting the flood of Saudis at the airport and have followed their every step since. His landing wasn't as smooth as expected after a special lift malfunctioned, meaning he had to disembark the plane on foot – no easy task for an 81-year-old.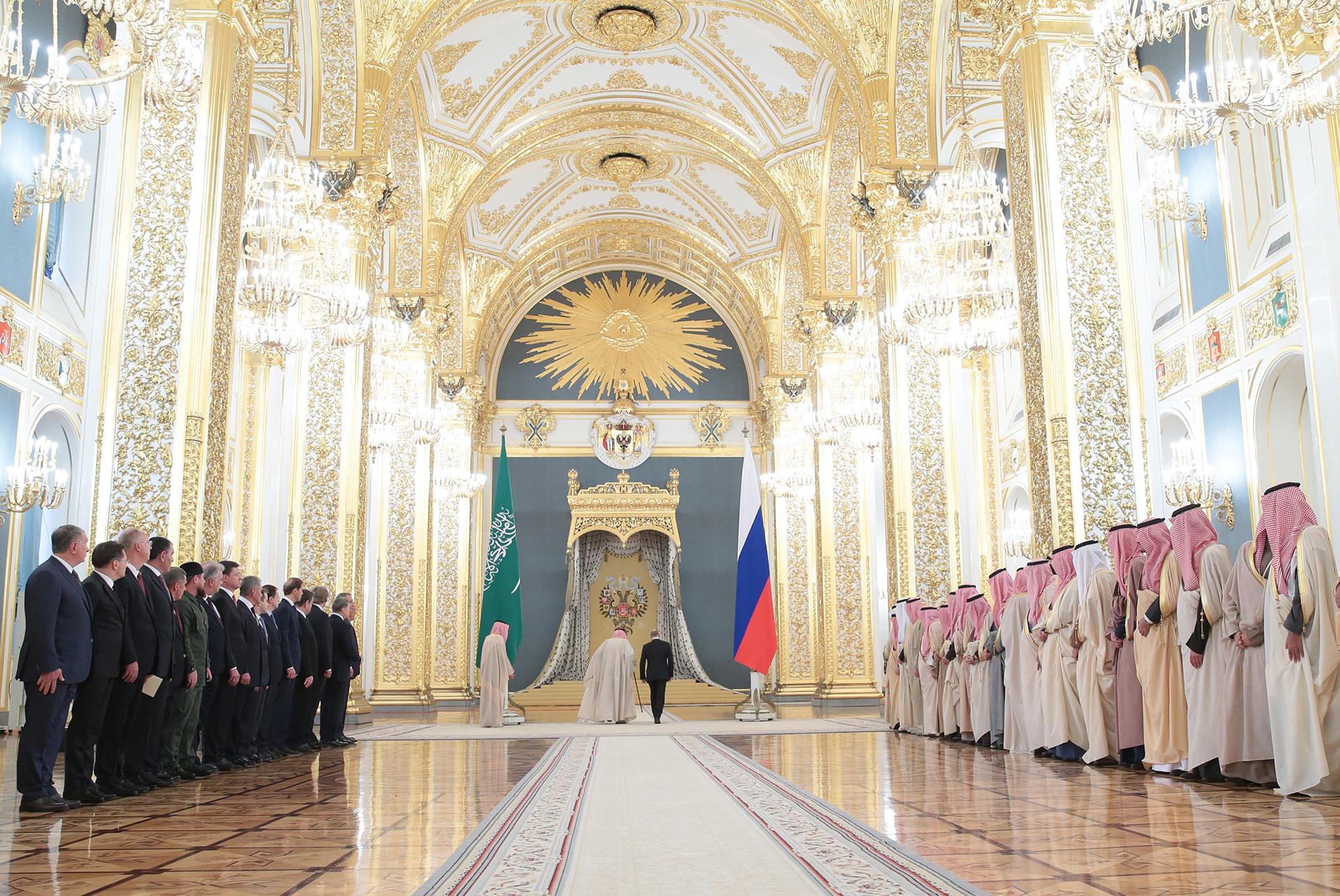 The king made an unprecedented request prior to his visit: He asked for an electric car to drive him around the Kremlin Palace. The Saudi authorities were apparently worried that the king would be forced to walk further than his body could carry him during his big televised meeting with President Vladimir Putin. Tradition dictates that the king should walk alone without anyone supporting him, but as the Kremlin's special correspondent – Andrei Kolesnikov – found out, the royal actually walks with confident stride that's anything but slow.
He also put in another request: The installation of handrails up the palace staircase. But Kolesnikov can't say for sure if the king used them.
If using any of Russia Beyond's content, partly or in full, always provide an active hyperlink to the original material.