10 places to visit with kids in St. Petersburg that even adults won't want to go home from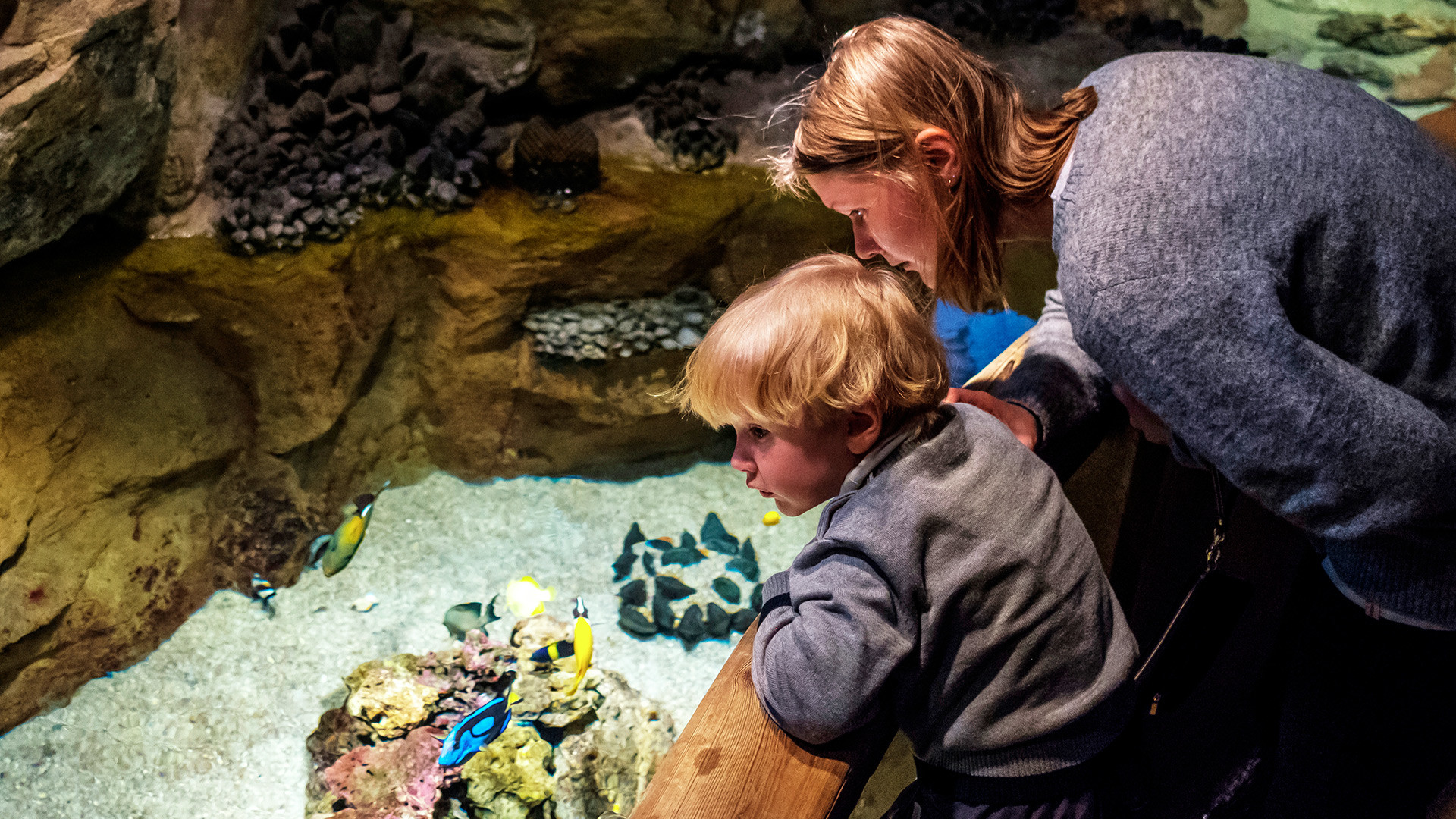 Sure, it's always fun to visit the Hermitage, St. Petersburg's most renowned museum, but what if your children don't share your passion for art and history? Here are some handy tips for visiting Russia's northern capital with children. From the largest planetarium in the world to Russia's oldest circus, Russia Beyond presents some of the best places in St. Petersburg to keep both you and your kids entertained.
Play with sharks and stingrays at the aquarium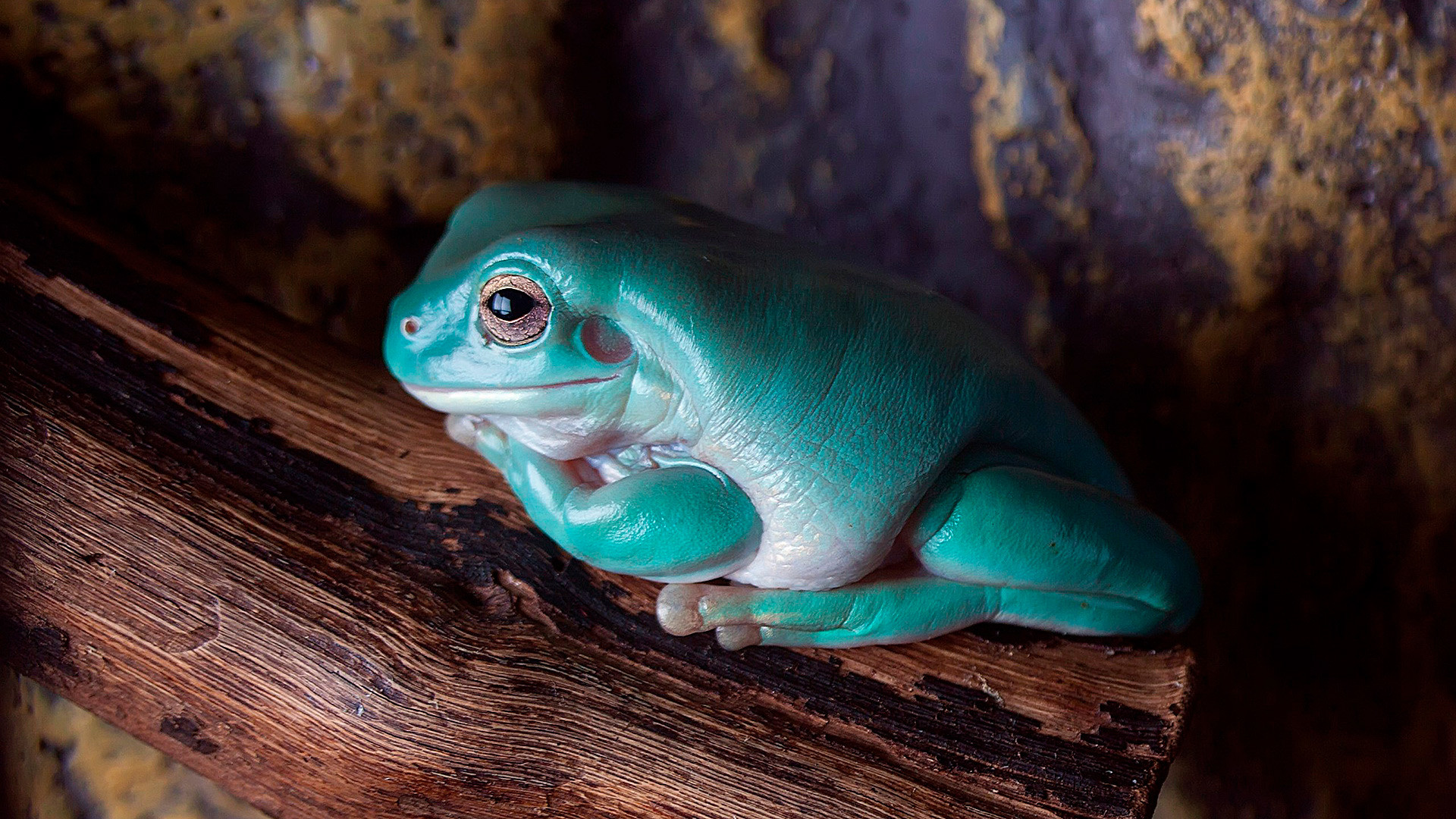 The aquarium "Planet Neptune" is a huge museum dedicated to the sea and includes numerous live aquatic exhibits. You can watch with excitement as piranhas and morays feed or attend exciting shows featuring seals, stingrays and sharks. Both children and adults are sure to enjoy these activities. We advise checking the aquarium's schedule in advance to make sure you don't miss these interesting programs.
Ride the children's railroad
The children's railway is quite a unique phenomenon that originated in the Soviet Union—the world's first children's railroad opened in Moscow in 1932. It is a kind of educational institution where children can learn about different railway-related professions. You can still find lots of children's railroads throughout the entire former Soviet Union, with more than 20 scattered throughout Russia alone. One of the most modern of these is St. Petersburg southern children's railroad. You can take a tour and ride a small train with young drivers and conductors from the south of the city. The ride begins at station Molodyozhnaya and goes all the way to the station Tsarskoye Selo in Pushkin (a small historical town where the great Russian poet Alexander Pushkin lived in his youth). Take a note that the children's tourist railroad works during the summertime only. The railroad's website doesn't provide up to date information or schedules, so it is better to call or email in advance.
www.dzd-ussr.ru (website in Russian)
Go on wild rides at Divo Ostrov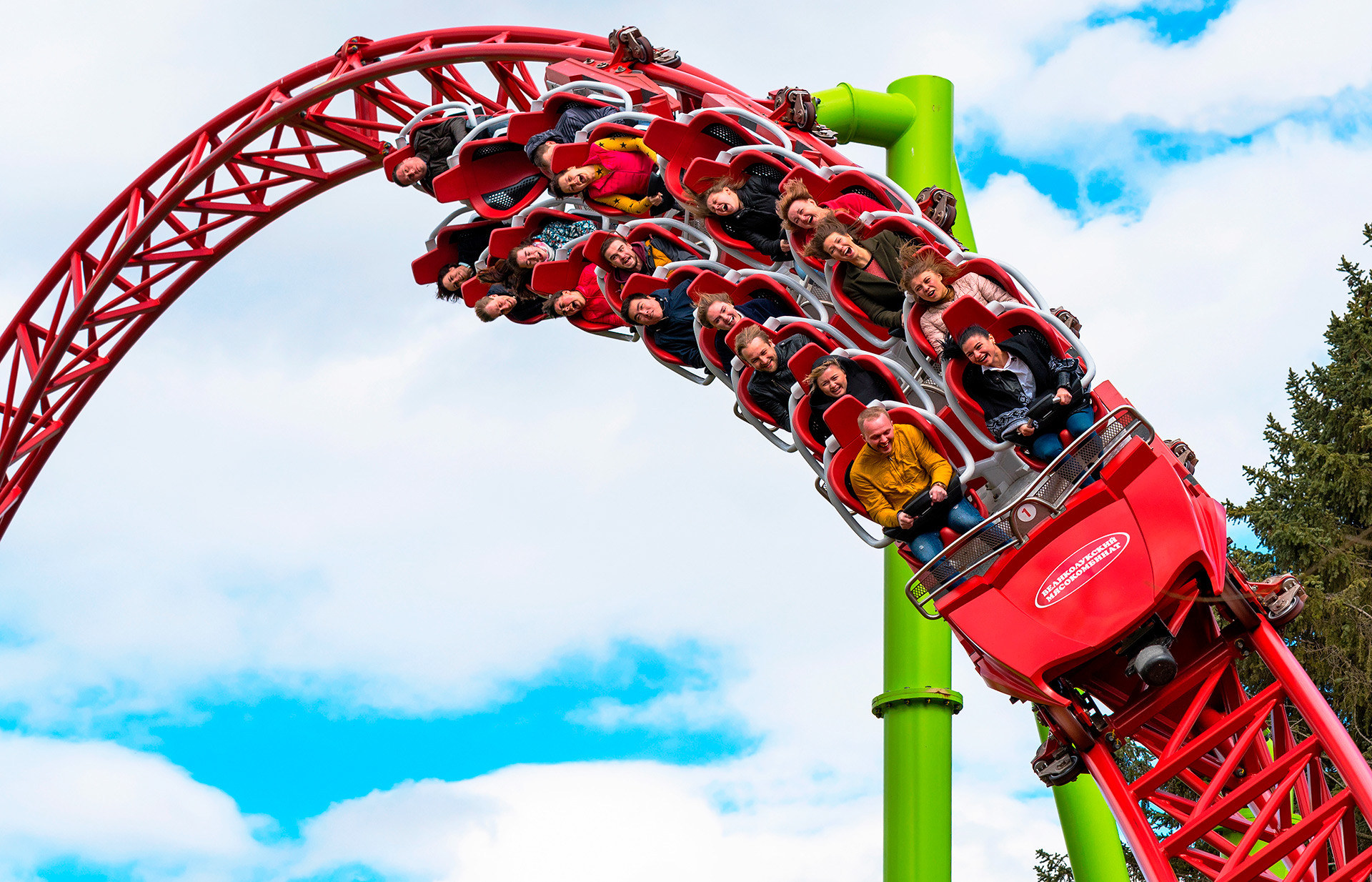 Legion Media
If your kids want to do something more active and fun, the amusement park Divo Ostrov on Krestovsky Island is exactly what you've been looking for. After all, what could be better to use up your children's endless energy than an enormous open space with numerous rides, attractions and activities? But don't think this place is for kids only. You can hear even adults screaming at the top of their lungs as they ride the most extreme rides. With that in mind, we advise splurging for a family ticket.
www.divo-ostrov.ru (website in Russian)
Swim with dolphins
Another great place for kids is the so-called dolphinarium, which is not far from the amusement park. Here you can watch exciting shows featuring dolphins, walruses and sea lions. There is also a swimming pool where you can play one-on-one with the dolphins. The dolphinarium even offers sessions of what it calls "dolphin therapy," and you can partake of these relaxation programs along with your kids.
dolphinarium.spb.ru (website in Russian)
There is another dolphinarium in southern St. Petersburg that also puts on shows featuring sea animals.
дельфинарийвспб.рф (website in Russian)
Learn science while having fun at LabirintUm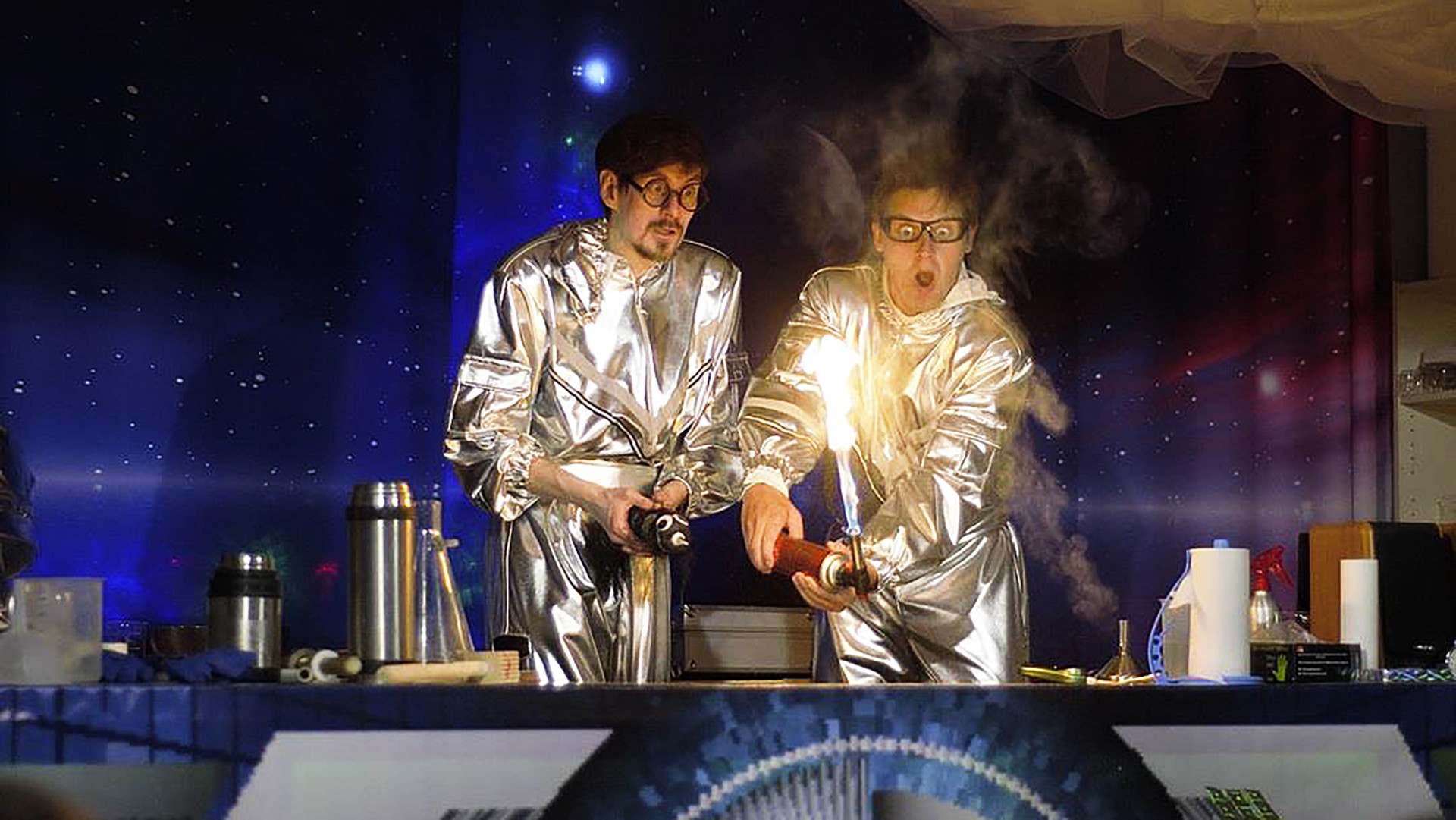 Are you at a loss on how to explain the elementary laws of nature to your inquisitive child? If so, it is worth visiting LabirintUm, an interactive science museum filled with all sorts of technical exhibits that demonstrate the laws of physics, biology and chemistry through simple examples. The exhibits explain the laws of science through games that are far more exciting than how they teach them in school. Children can create a tornado with their own hands, navigate a maze of mirrors, become a part of an electrical chain and much more.
Experience the naval spirit on the legendary Aurora cruiser
Every child will feel like a captain on board the Aurora, a historical Russian navy cruiser that has been preserved and turned into a museum. The Aurora made it through the Russo-Japanese War, World War I, the Russian Revolution and World War II and became a key symbol of the Russian Navy. These days, the ship houses lots of interesting expositions and has a fully reconstructed historical appearance.
Take in fabulous shows at the Ciniselli Circus
The St. Petersburg State Circus was Russia's first circus that was constructed using bricks. It was founded in 1877 by Gaetano Ciniselli, an Italian circus performer. Nowadays, the Ciniselli Circus, with its famous trainers, focuses primarily on animal performances. So if your kids are fascinated by wild animals—and what kids aren't?—we highly recommend checking it out.
Explore a gigantic scale model of Russia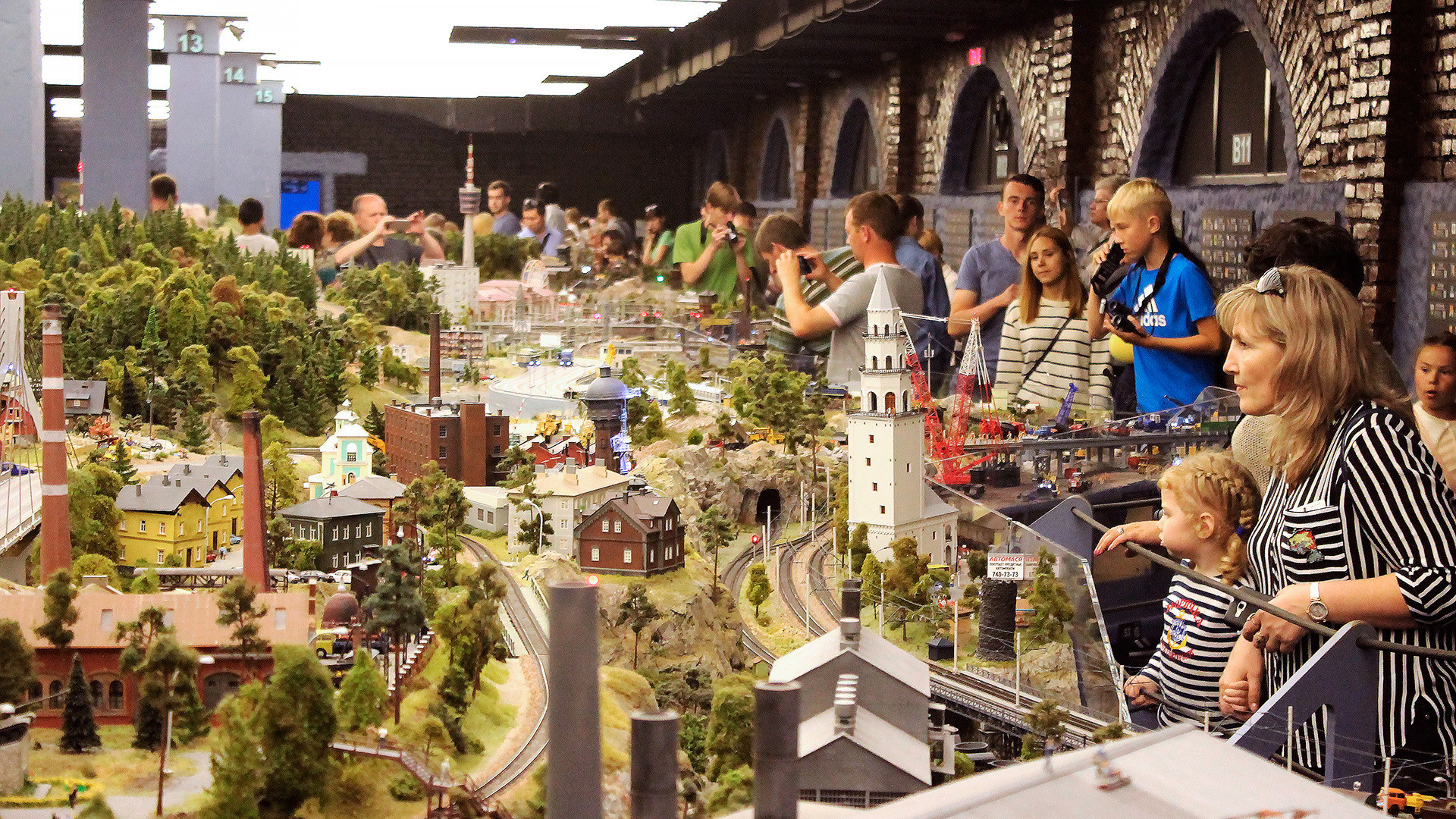 Pavel Kuzmichev
The grand "Maket Rossiya" ("Model of Russia" in English) is an interactive museum featuring a 1:87 scale model of Russia. The museum is very popular in St. Petersburg, both among adults and children. Here you and your children will have a chance to learn more about the largest country in the world, including its smallest and most hidden regions. The Grand Maket is the largest scale-model in Russia and the second biggest in the world after the Miniatur Wunderland in Hamburg.
Gaze into space at the world's largest Planetarium
In November 2017, St. Petersburg surprised both tourists and locals by opening a new planetarium. Furthermore, it is currently the largest planetarium in the world. Both adult and child visitors can look up at the stars, take in an incredible space show, visit an interactive virtual reality hall or even take an educational class on space. The planetarium just opened and is still working in a trial regime, so check the schedule beforehand.
www.lumierehall.ru or spb.kassir.ru (websites in Russian)
If using any of Russia Beyond's content, partly or in full, always provide an active hyperlink to the original material.