1. FIFA World Cup™ tickets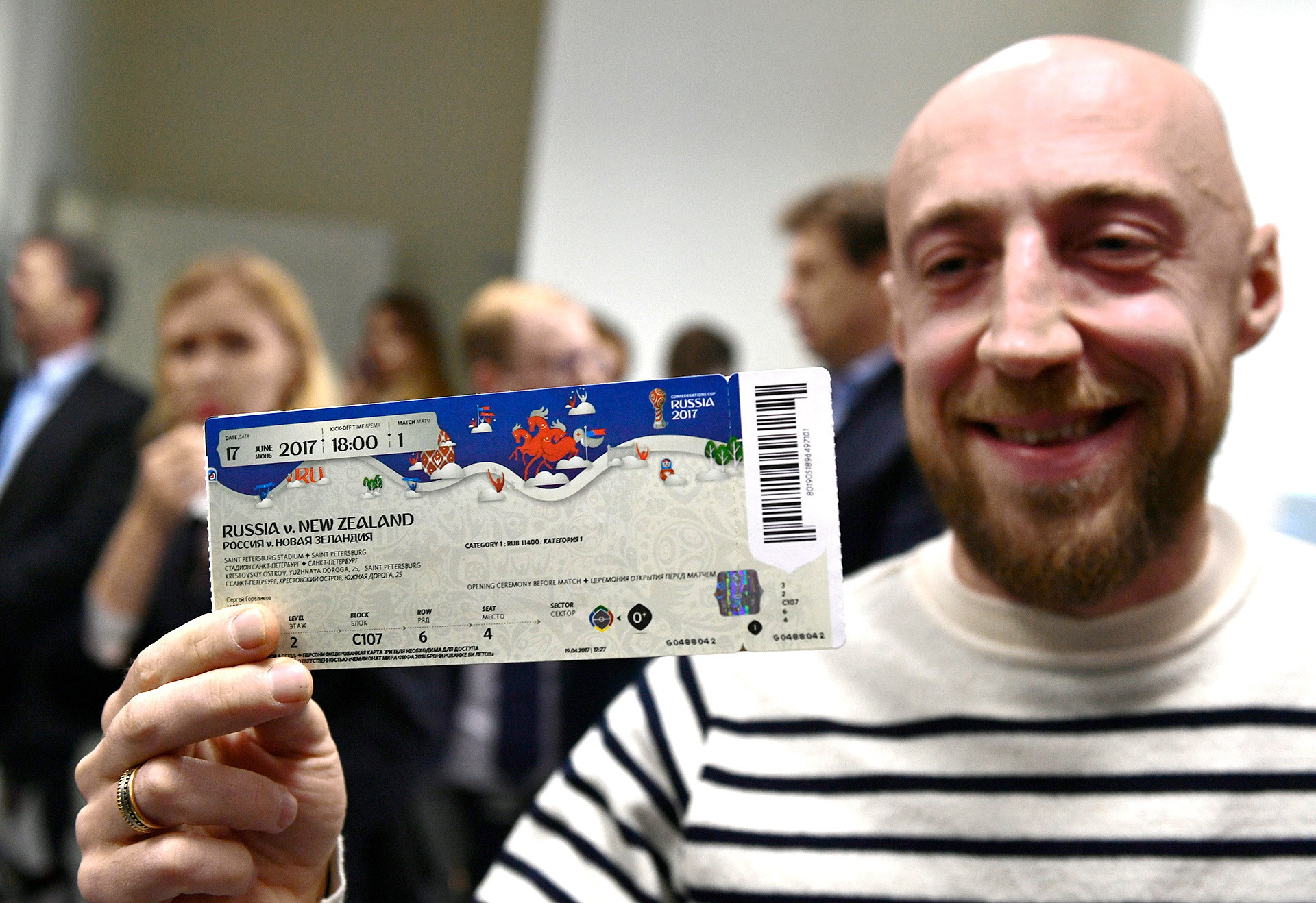 The FIFA World Cup Russia™ will be held from June 14 to July 15, 2018. After the close of the first stage of sales, 742,760 tickets have already found proud owners. So, it's hardly a good idea to postpone the purchase until the very last minute.
We told you in our football guide about How and When you can get FIFA World Cup™ tickets. Here are the highlights: tickets fall into four categories. The best seats in the central sectors (Category 1) cost from $210 for an ordinary match of the group stage, to $1,100 for the opportunity to attend the FIFA World Cup™ final.
Visibility in modern stadiums is excellent regardless of the seat, whether it's located at the very top, or right behind the goal. So, don't hesitate to get your Category 2 and Category 3 tickets. They will cost between $105 to $710. Also, there are Category 4 tickets, which are reserved for residents of Russia only; their price varies from $20 to $120.
2. Entry visa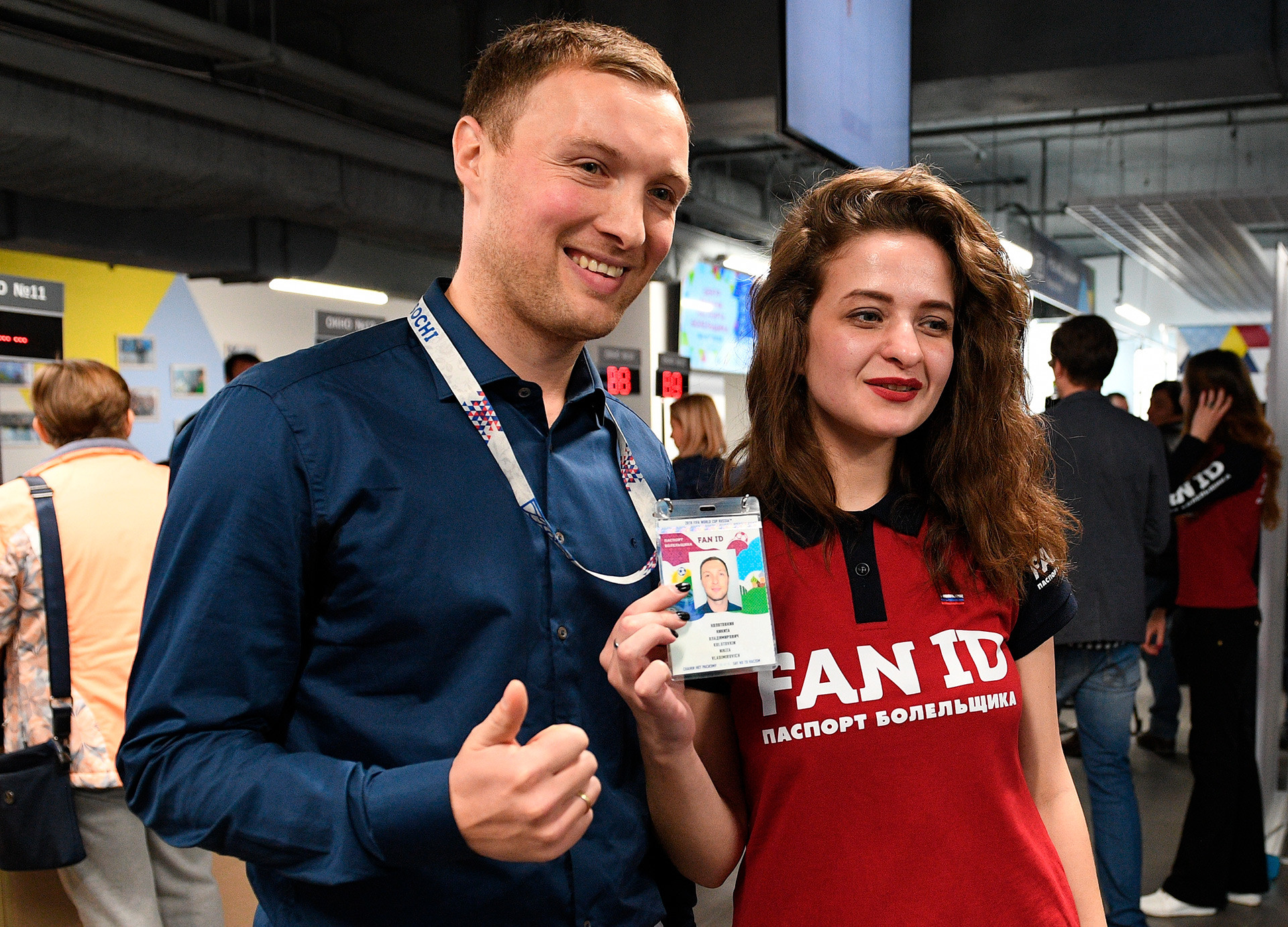 A man at a 2018 FIFA World Cup Fan ID distribution center, Sochi.
Nina Zotina/Sputnik
In fact, it is absolutely free becauseyou don't even need a visa! As soon as you get your tickets' proof of purchase, sign up for a Fan ID on the fan-id.ru website. You can get a Fan ID either by mail, or at one of the visa centers partnering with the project. A Fan ID entitles you to visa-free entry to Russia for the duration of the FIFA World Cup™.
3. Flight tickets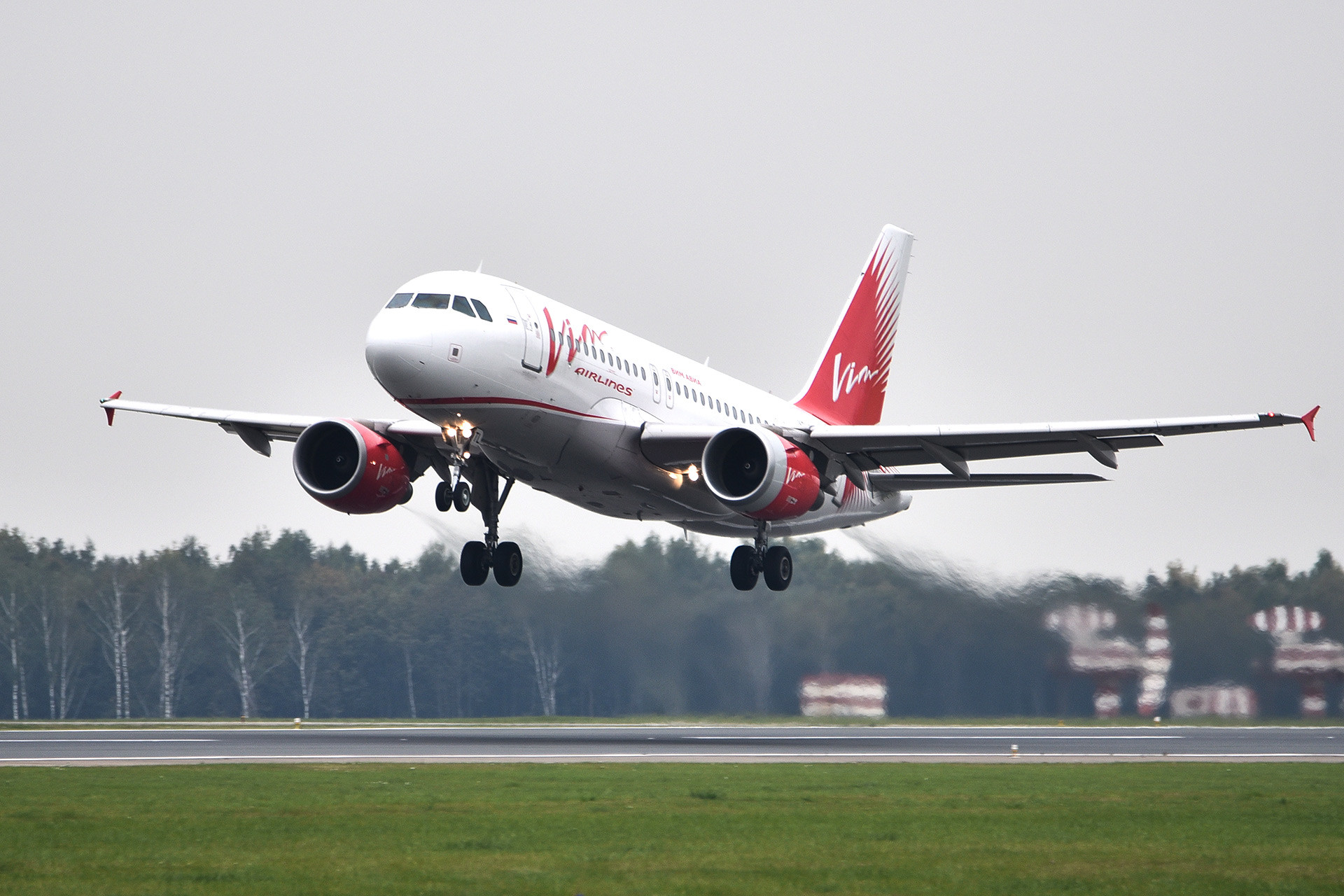 VIM Airlines planes at Moscow's Vnukovo airport.
Tatyana Belyakova/TASS
It would be wise to buy airline tickets well in advance in order to cut down on trip costs. Nielsen's November survey suggests that the strongest interest in 2018 FIFA World Cup™ matches is in Asia (29 percent) and South America (26 percent). These fans are motivated to spend hours on long-distance flights! They are followed by North and Central America (20 percent), Africa and the Middle East (19 percent). Europe brings up the rear (18 percent).
Fans of the French national team will have to spend betwen$309 to $709 to buy return tickets from Paris to Moscow. Round-trip tickets from the South Korean capital of Seoul to the Russian capital will cost about $1,000.
Mexican football fans can book a Mexico City - Moscow - Mexico City flight for about $1,400. Fans of Argentina's team will spend about $2,000 to get to sunny Russia (yes, it's a warm country in the summer!), and then return to Buenos Aires.
Trips from Africa will be the most costly: Return tickets from Senegal's Dakar to Moscow cost from $2,600 to $5,000.
4. Accommodation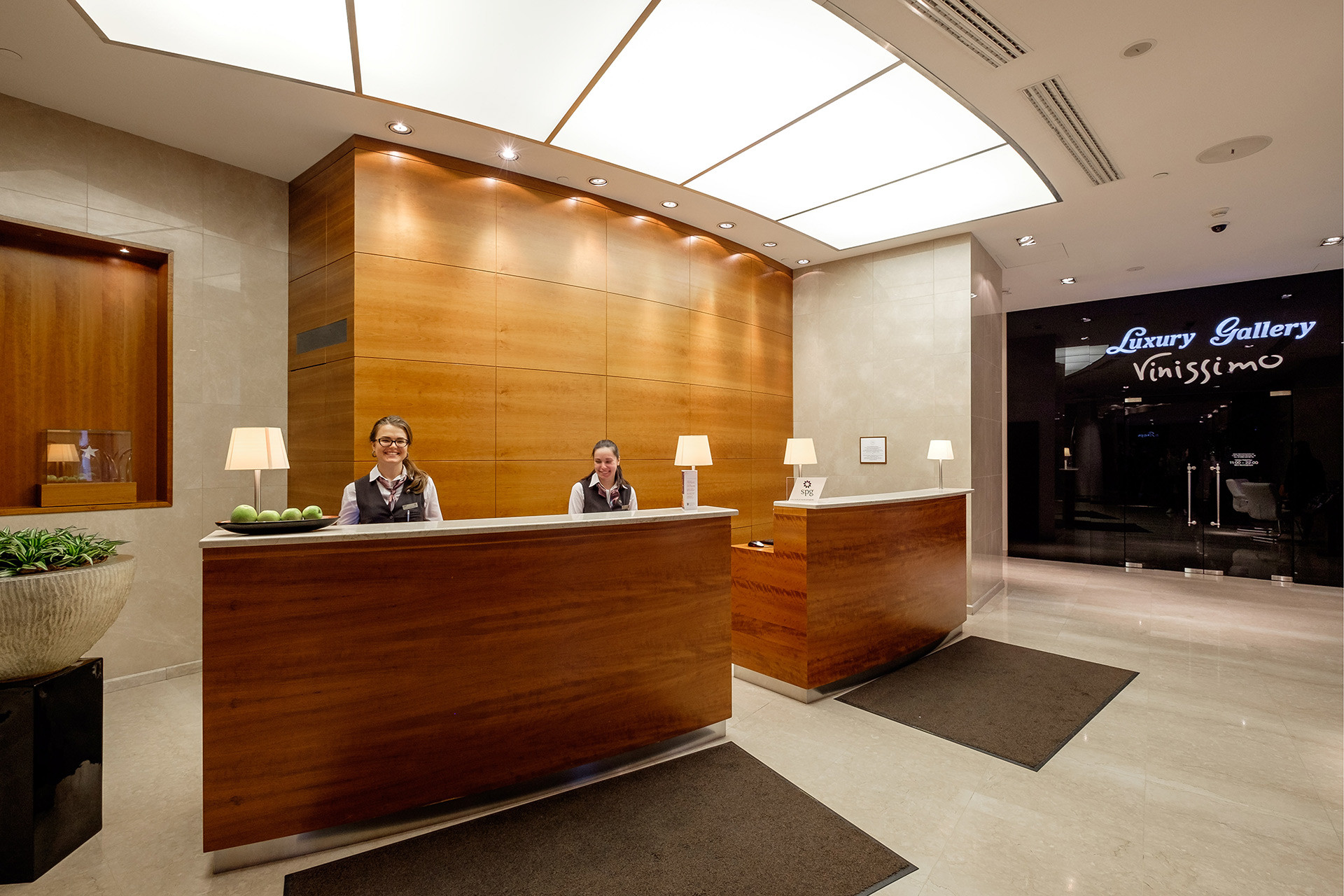 The Sheraton Palace Hotel Moscow.
Alexander Zelikov/TASS
There are enough hotels, hostels and apartments for everyone. However, there's not much time for reflection: hotel rooms are being booked, and many football fans are competing for the same holiday at the same time. Prices are relatively affordable even in popular tourist destinations, such as Moscow, St. Petersburg and Sochi.
Suppose you are going to attend the FIFA World Cup™ opening match and you have to spend a night in the Russian capital from June 14 to 15. A double room in a five-star hotel will cost $770; a room in a four-star hotel will be $338. For a night in a three-star hotel, you will have to pay $49. An inexpensive room with a double bed in a private apartment will cost $40, and a bed in a hostel will be within $10.
It will be a little trickier to find a room in cities beyond the traditional foreign tourist destinations, but nothing is impossible. Just check out private apartments and hostels. A bed in a hostel would cost just $4 in Rostov-on-Don, and $42 in Kazan. An apartment with a double bed would cost $254 per night.
You can find a studio with a double bed in Yekaterinburg for $261 per day. The England vs Belgium match in Kaliningrad will surely be popular, so if you are going to visit Russia's westernmost city be prepared to spend around $338 for an apartment for two. Vacancies are really scarce in the city of Saransk (those available are very expensive!), but the city is going to set up a tent campus for fans, so you don't have to worry about it.
5. Traveling around Russia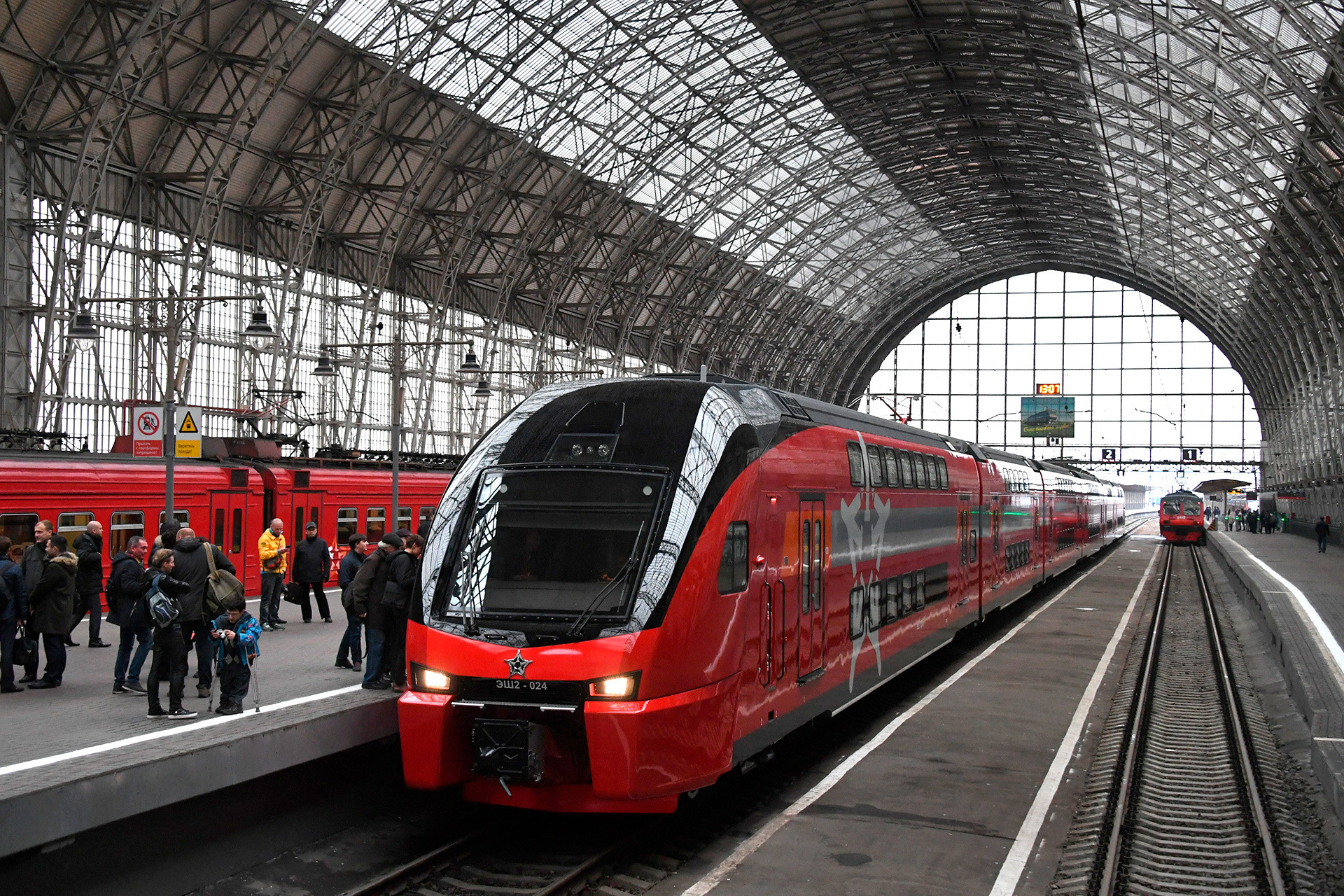 First bilevel Aeroexpress train during the launching ceremony at the Kievsky railway station.
Iliya Pitalev/Sputnik
You can enjoy free travel around Russia during the FIFA World Cup™. To this end, you have to register on the tickets.transport2018.com personal account and book a seat on a special train. This service is only available to holders of Fan IDs and tickets to respective matches.
The distances between Russian cities are quite far, so be prepared for long journeys on a train that can last eight hours or even a couple of days. If you want to get from one stadium to another as fast as possible, flight tickets will be your only option. The price for return tickets can vary from $50 to $350. The choice is yours but remember that you will get a major bonus opting for a train; namely, an excellent view of Russia's expanses through your window.
On match days, fans will be entitled to free rides on buses and other public transport, provided they have Fan IDs and tickets for respective matches. Special routes will connect the most popular venues of the host-cities with the stadiums.
A taxi, however, isn't on the free-ride list. You can get from St. Petersburg's suburbs to downtown in a taxi for about $7. However, be careful not to repeat the mistake of a Chilean journalist who, during the FIFA Confederations Cup, paid $850 for a trip from the airport to his hotel, instead of the usual $19. (Later, the driver refunded this money, with apologies, but not before the accident had been widely covered by local media).
6. Itinerary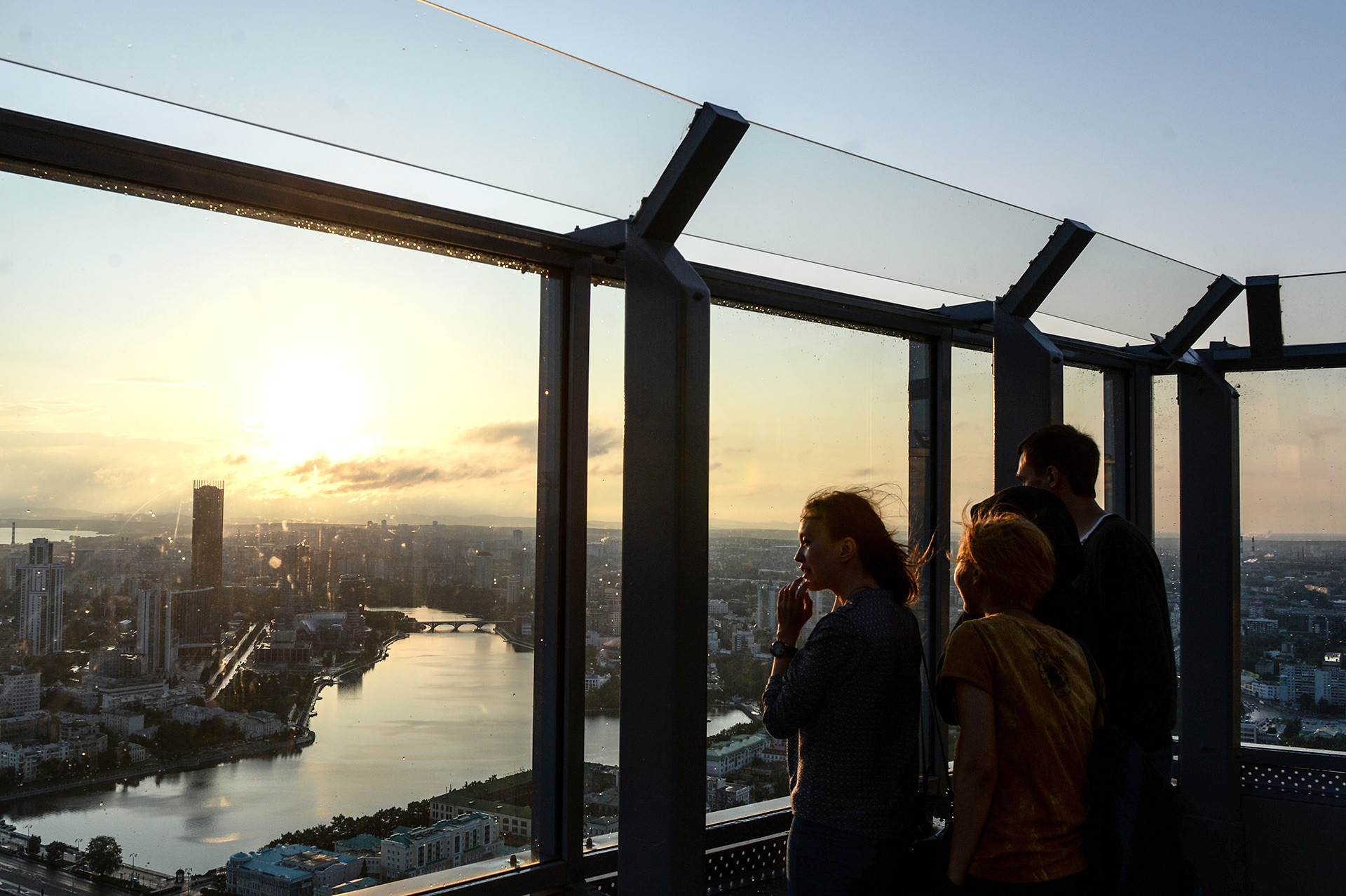 Visitors on the observation deck in the Vysotsky business center in Yekaterinburg.
Konstantin Chalabov/Sputnik
Tourists from all over the world will have a chance to get acquainted with Russia's amazing natural beauty, architecture, culture and nightlife. For instance, the German national team will make the Moscow – Sochi – Kazan journey at the group stage. Therefore, the fans of the German team will be able to visit the Moscow Kremlin and the Kazan Kremlin, and to see the variety of Orthodox churches and Muslim mosques with their own eyes. Also, they will have the opportunity to sunbathe on the beaches of Russia's main resort and take a walk around the Olympic Park in Sochi.
If the current FIFA trophy holders are successful, their fans will probably visit Kazan and Moscow again, and also get acquainted with Samara, which is proud of its 5-km promenade along the Volga, or visit St. Petersburg, where the Hermitage - one of the world's greatest museums - is located. Naturally, all fans are dreaming of completing their FIFA World Cup™ journey in Moscow, as this city will host the FIFA World Cup™ final.
The Japanese will visit Saransk, YekaterinburgandVolgograd as part of the group stage matches. Here are some tips for citizens of the Land of the Rising Sun. In Saransk, you can find a striking example of the imperial style, the Fyodor Ushakov Cathedral named after the great Russian admiral, who is considered the heavenly patron of the city. Yekaterinburg has the status of the easternmost city of the FIFA World Cup™ Russia. Be sure to visit the local arboretum with its excellent collection of plants and flowers from all over the world. Volgograd, which played a special role in the history of Russia, is widely known for its "Motherland Calls" monumental sculpture, which rises high on the Mamayev Hill in honor of the Battle of Stalingrad and victory in World War II.
The Croats will see Kaliningrad, Nizhny NovgorodandRostov-on-Don. Fans of Balkan football will be able to visit the westernmost host-city of the FIFA World Cup™ and see the tomb of philosopher Immanuel Kant. The Chkalovskaya Staircase, which consists of 560 steps, is one of the main and enchanting sightseeing attractions of Nizhny Novgorod. Fans will be able to touch upon the southern pre-revolutionary romance in Rostov-on-Don, where old merchant mansions are a attraction in the downtown.
Traditional stadium Beer Gardens - the zones where fans can drink beer three hours before the match – will certainly be among the top football venues at the FIFA World Cup™. Outside the stadiums, the host country will turn into a huge amusement park with an endless talk of scored goals and numerous dedicated events for every taste.
Do you like to support your favorite teams in front of a huge screen while rubbing shoulders with other fans? The FIFA Fan Fests™are at your disposal. The FIFA Fan Fest™ Moscow is an area with a capacity of 42,500 people. It will be located in an iconic place in front of the Moscow State University building (one of the seven famous Stalin skyscrapers). The BUDxGIPSY club will be another place of attraction for fans in Moscow. The BUD Stadium barge cruising along the Moskva River with a football pitch onboard will certainly compete for the title of one of the most interesting venues of the football festival. This will be a venue for watching FIFA World Cup™ matches, a football tournament with a view of the Russian capital's downtown, and parties seasoned with DJ sets.
Oddly enough, you will be able to get the most out of the tournament, even if you're not at the stadium to watch the FIFA World Cup™ matches.
7. Food and drink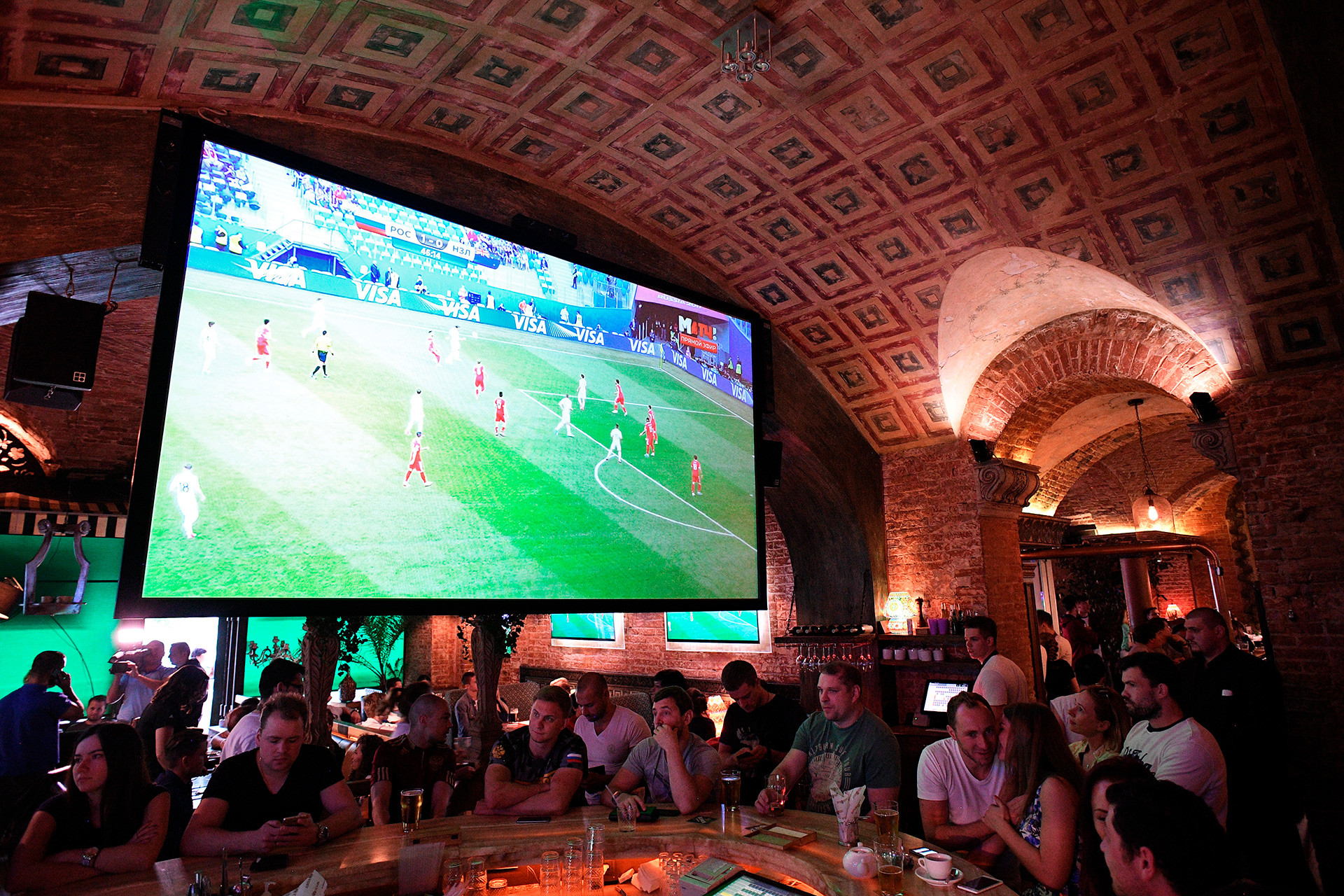 Fans watch the opening ceremony of the 2017 FIFA Confederations Cup at Liga Pap pub in Moscow.
Ramil Sitdikov/Sputnik
The TripAdvisor and Foursquare apps will be your irreplaceable helpers in the search for restaurants, cafes and bars. Thanks to such apps, you can find information about everything from street food to haute cuisine. You will be able to find gastronomic features and specialties in each city. For example, you can taste northern cuisine and try a cloudberry liqueur cocktail in St. Petersburg; Kazan has strong traditions of oriental cuisine; and crayfish meals are a specialty of Rostov-on-Don. Georgian and Pan-Asian cuisine are very popular in Russia. But don't worry, the love for borscht, kefir, okroshka, blini and other traditional Russian meals (rather exotic for the rest of the world) is still strong in Russia.
By the way, all fans will be able to have BUD and BUD Alcohol Free beer (the constant companion of FIFA World Cup™ fans for more than 30 years) not only in bars, but also at stadiums.
As for costs, you will be able to find a delicious dinner for as low as $6 even in Moscow, the most budget-unfriendly city in the country. So get ready for gastronomic discoveries and don't forget about responsible drinking!
8. A few more tips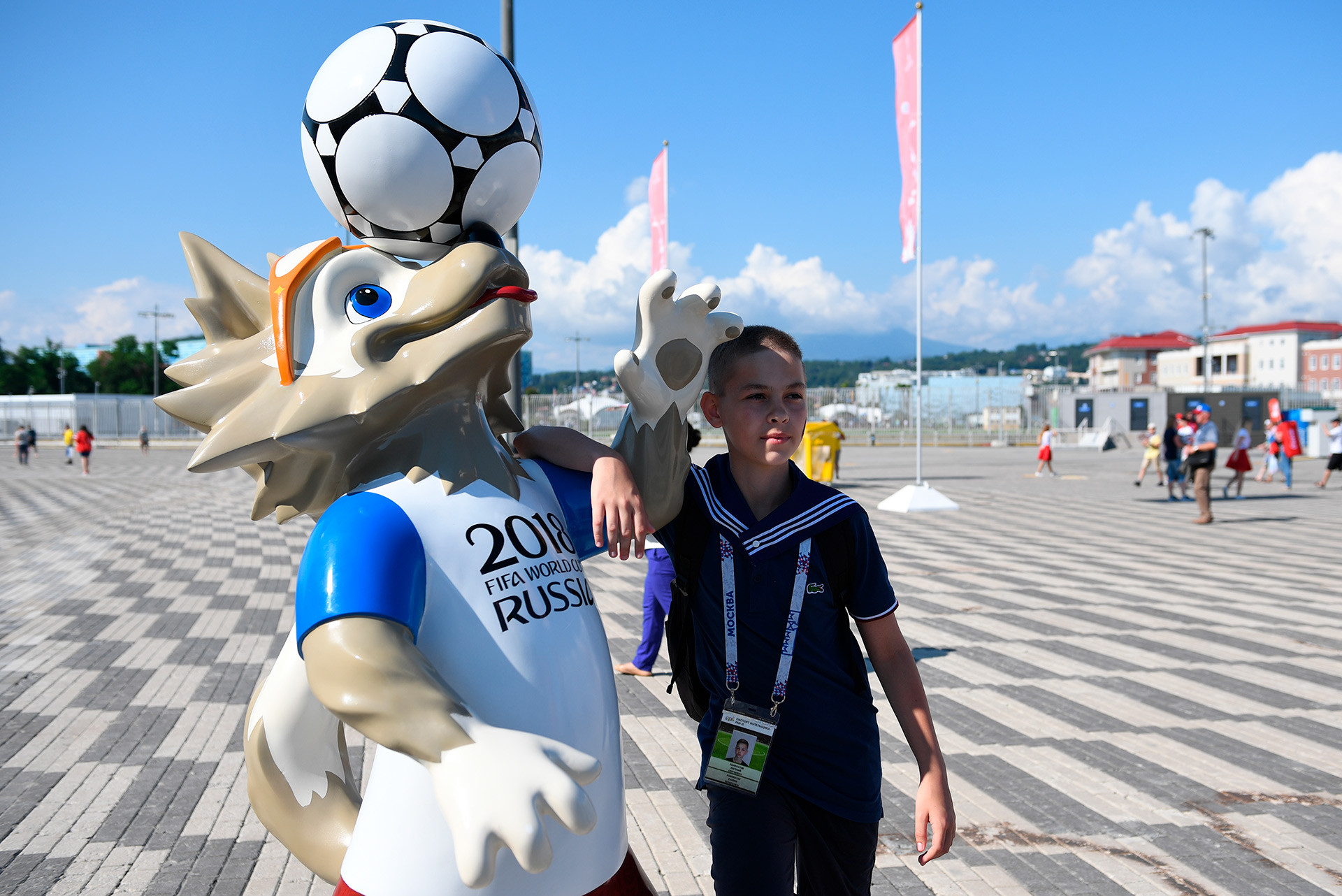 The official mascot of the 2018 FIFA World Cup, Zabivaka the Wolf.
Nina Zotina/Sputnik
The main advice for football fans isn't to delay the purchase of your FIFA World Cup™ tickets, air tickets, and hotel booking. Please note that host cities with developed tourist infrastructure have more vacant rooms and special offers. In cities far from the traditional tourist routes, you should focus on apartment rental services.
Don't ignore the benefits of your Fan ID, which can save you hundreds of dollars due to free travel on trains, buses and subway. Don't be afraid to find yourself in a difficult situation because English-speaking volunteers and locals in host cities will help you. FIFA World Cup™ Russia promises to be a great festival for which the country has been preparing several years.
This article was prepared by PromoAge, Russia Beyond's information partner, and edited by Russia Beyond staff.
If using any of Russia Beyond's content, partly or in full, always provide an active hyperlink to the original material.