What do half-naked girls and men with axes have in common? They're Russian corporate calendars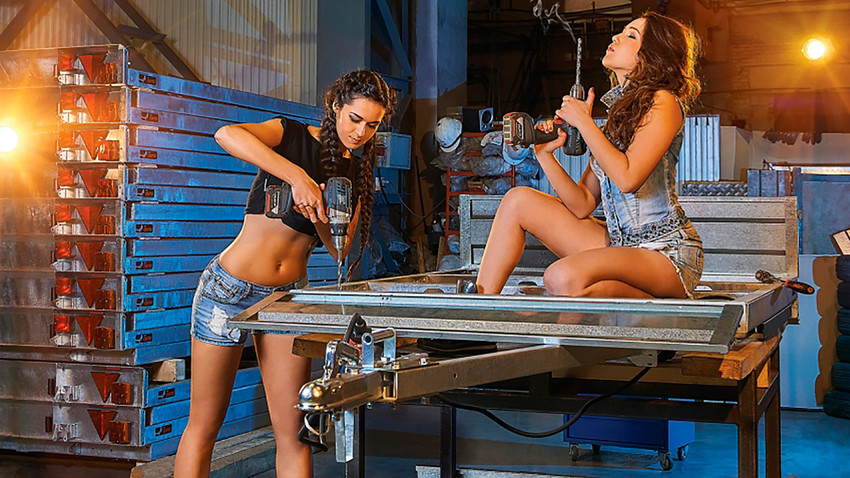 Some Russian companies stick to sexy half-naked women posing with their products on corporate calendars
expedition-pricep
What does one think of when they hear the names Krasnokamsk Machinery and Repair Factory, and Naberezhnye Chelny Crane Factory? Perhaps a brutal industrial landscape covered with heavy machinery and smokestacks? It's hardly a pretty picture. But you'd be surprised how creative these companies' communication offices can be. Take a look at these corporate calendars.
While Pirelli, the Italian tire company famous for its calendars, is moving away from the standard they pioneered – sexy half-naked women posing with tires - some companies in Russia are not ready to give up the format.
1. Girls and trailers
The Krasnokamsk Machinery and Repair Factory holds true to the Pirelli tradition. Its 2017 calendar features non-professional models, some dressed in uniform and getting down to business. The factory produces vehicle trailers, which you can see in some of their photos. The girls are apparently hard at work, holding their tools, amid a steamy background that's supposed to add a certain sultry atmosphere.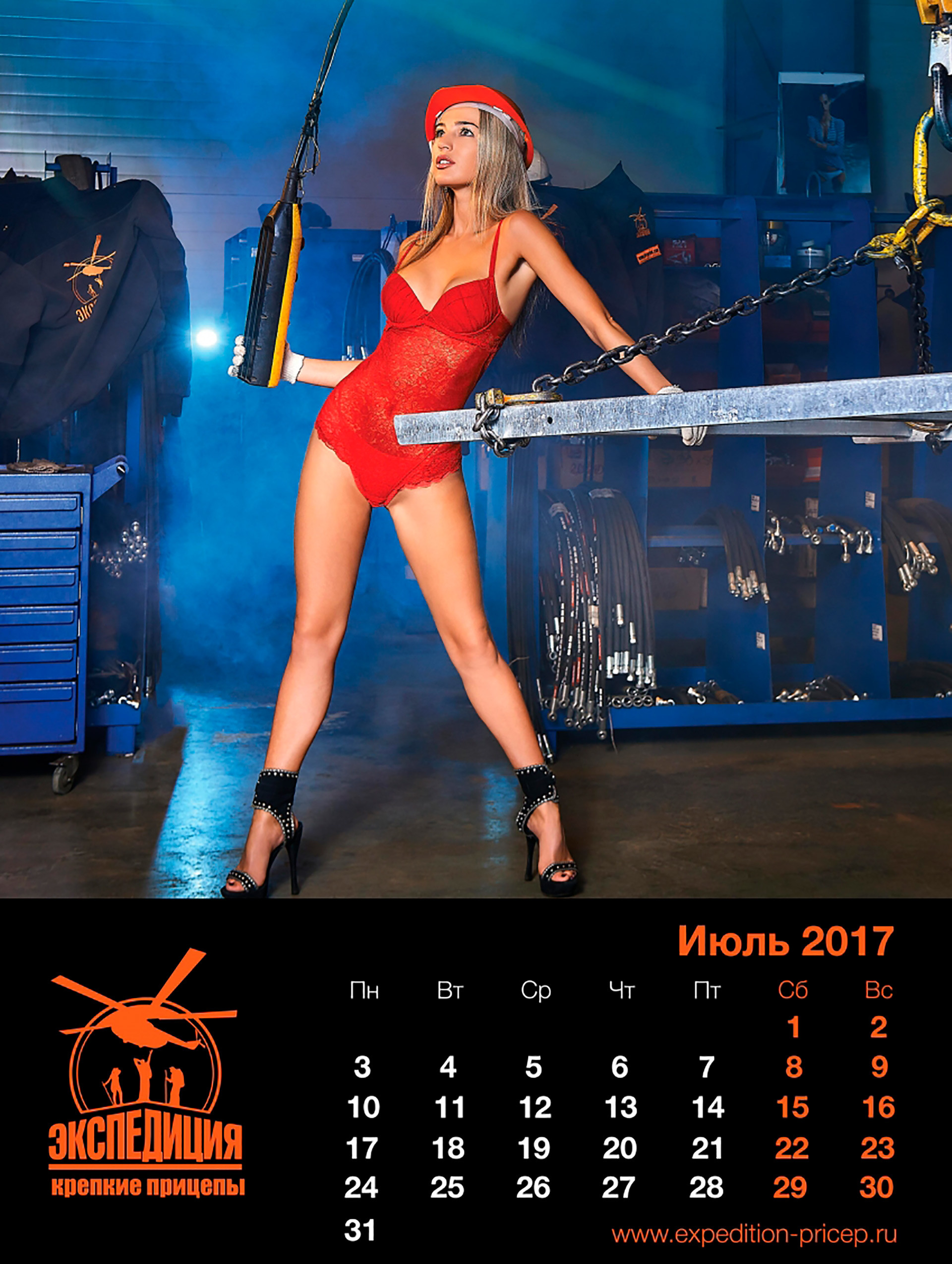 2. Professional holidays à la russe
The Crane Factory in Naberezhnye Chelny went further, far beyond the limits of the factory's professional focus. Their 2016 calendar is devoted to Russian holidays, but the main ingredient is the same – scantily dressed women. The month of January, which according to the calendar is the time when we celebrate vodka's birthday, is illustrated in this manner: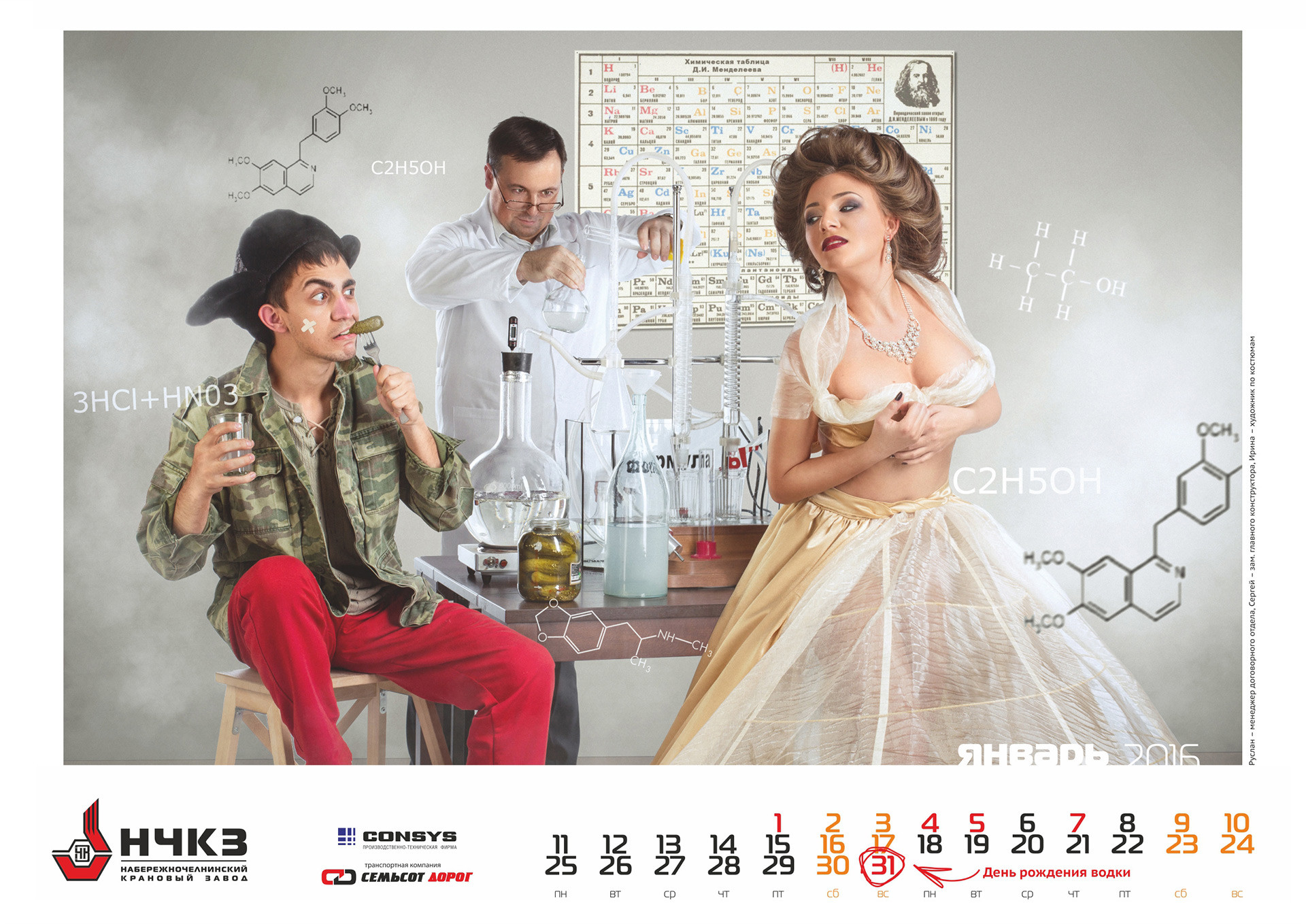 nchkz.ru
The metalworkers' professional day is in July, which features these two sweltering vixens: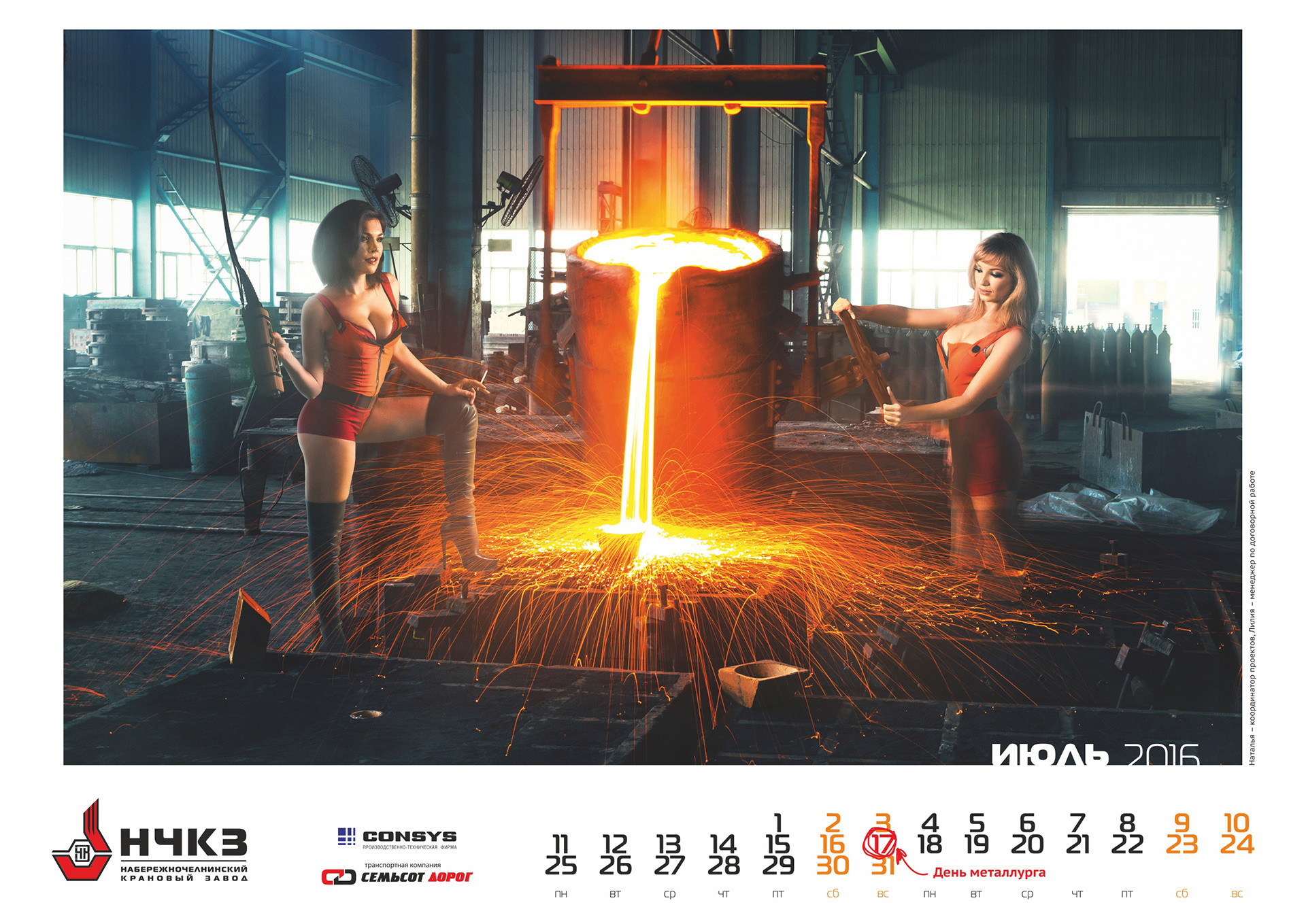 nchkz.ru
3. Men with axes
Girls are not the only attraction featured in Russian corporate calendars. There are also... firefighters. In the Siberian city of Omsk three firefighters decided to pose half-naked with axes and helmets to collect money to help their colleagues who sustained injures in the line of duty.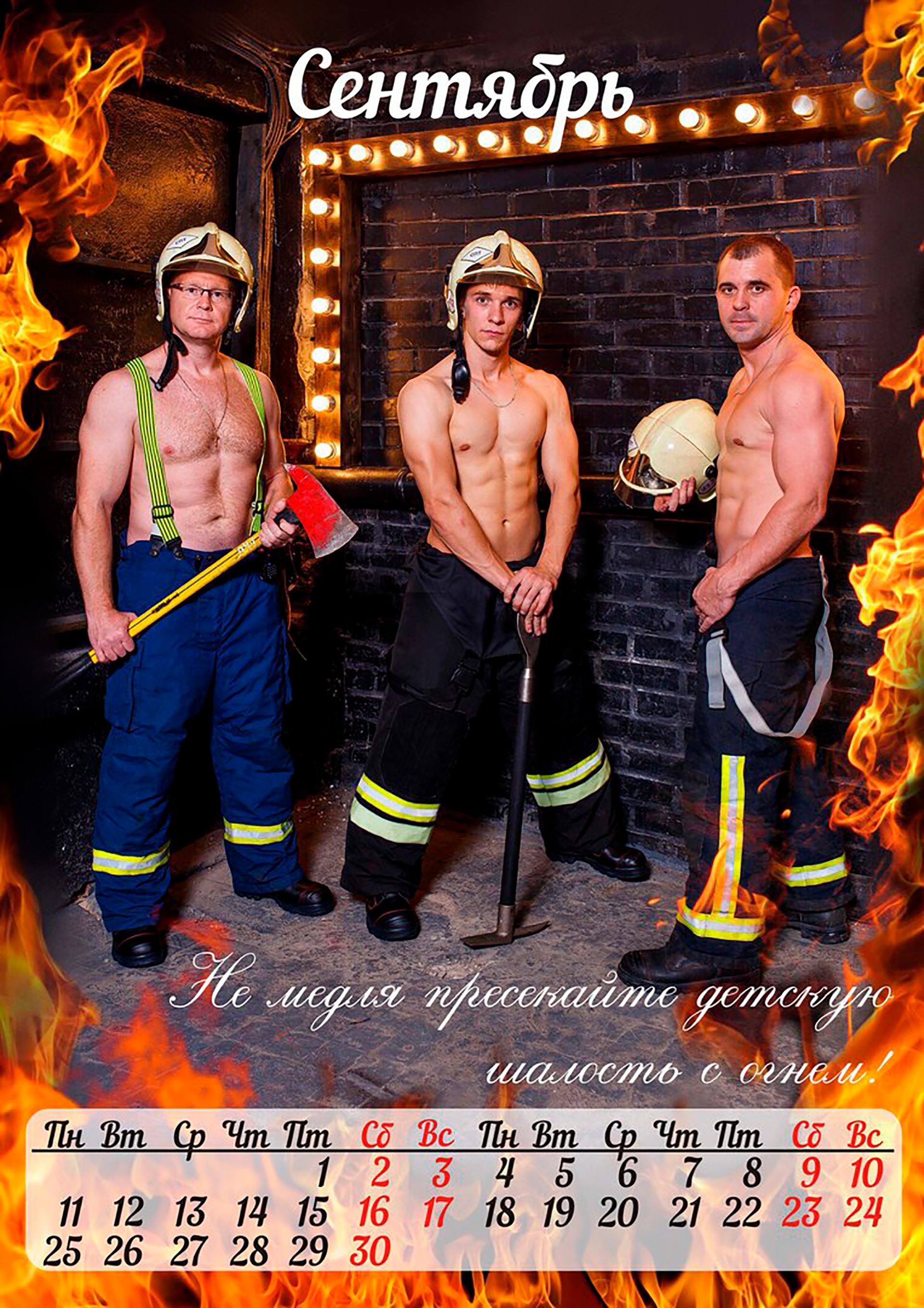 Vitaly Khapilin
4. Handsome and charismatic housing workers
This profession might not be so heroic, but it found its way into corporate calendars. Those who provide housing services and utilities are well-known by the acronym ZhKKh, which stands for Housing and Communal Enterprises.Well, the workers decided to have some fun and now claim the acronym stands for Life-loving, Handsome and Charismatic individuals, and added the slogan: "There's no better fiancé than a ZhKKh worker!" which in Russian rhymes quite well.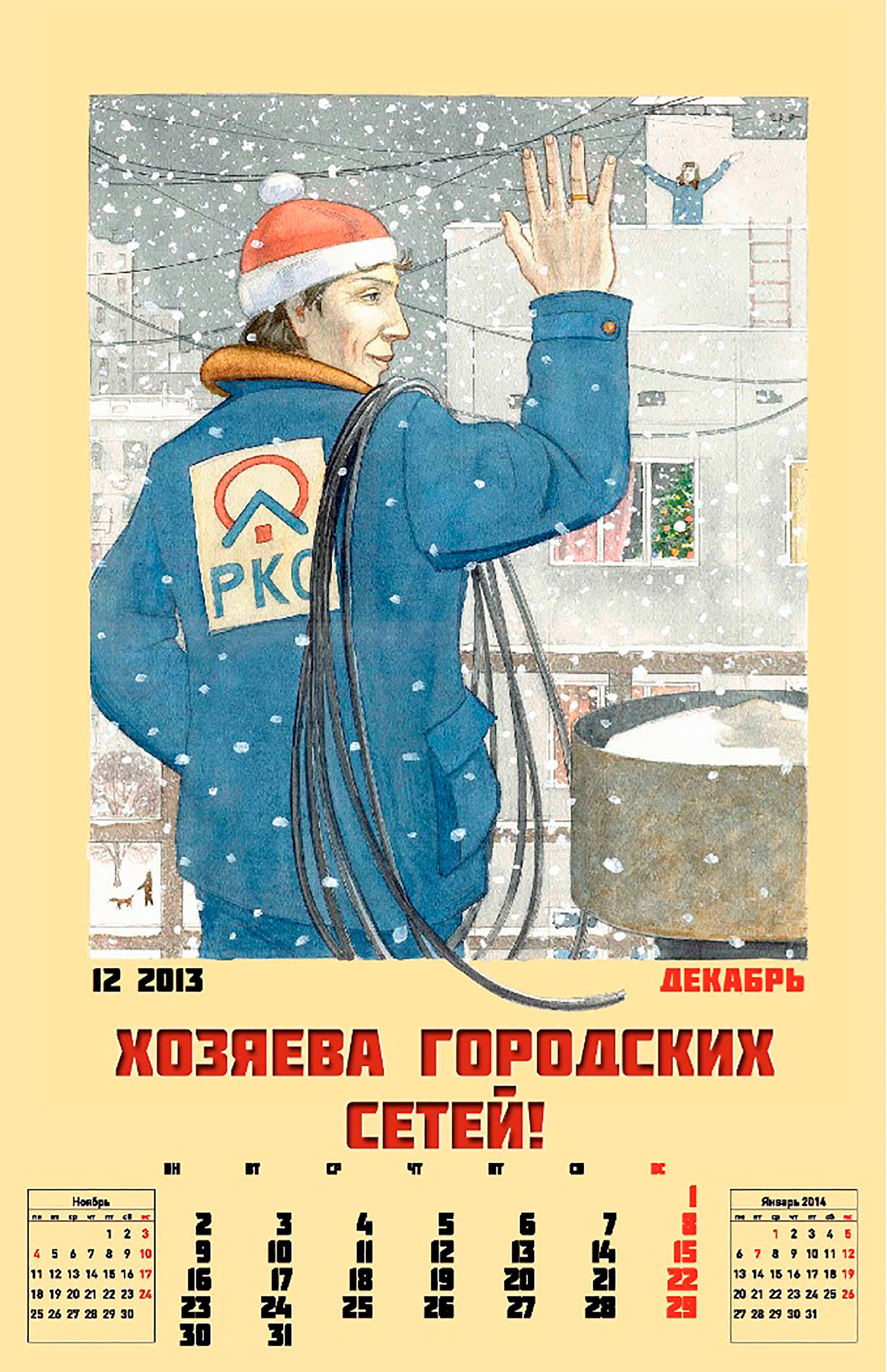 5. Soviet style engines
The USSR ceased to exist more than a quarter of a century ago, but the Soviet design style isn't fading away. This is certainly true in the case of the Perm Engine Factory, established during the industrialization period in the mid 1930s, and which produces engines for Russian industry. Its 2009 calendar features Soviet style postcards and stamps, which makes sense because this is one way how the factory celebrated its 75th anniversary.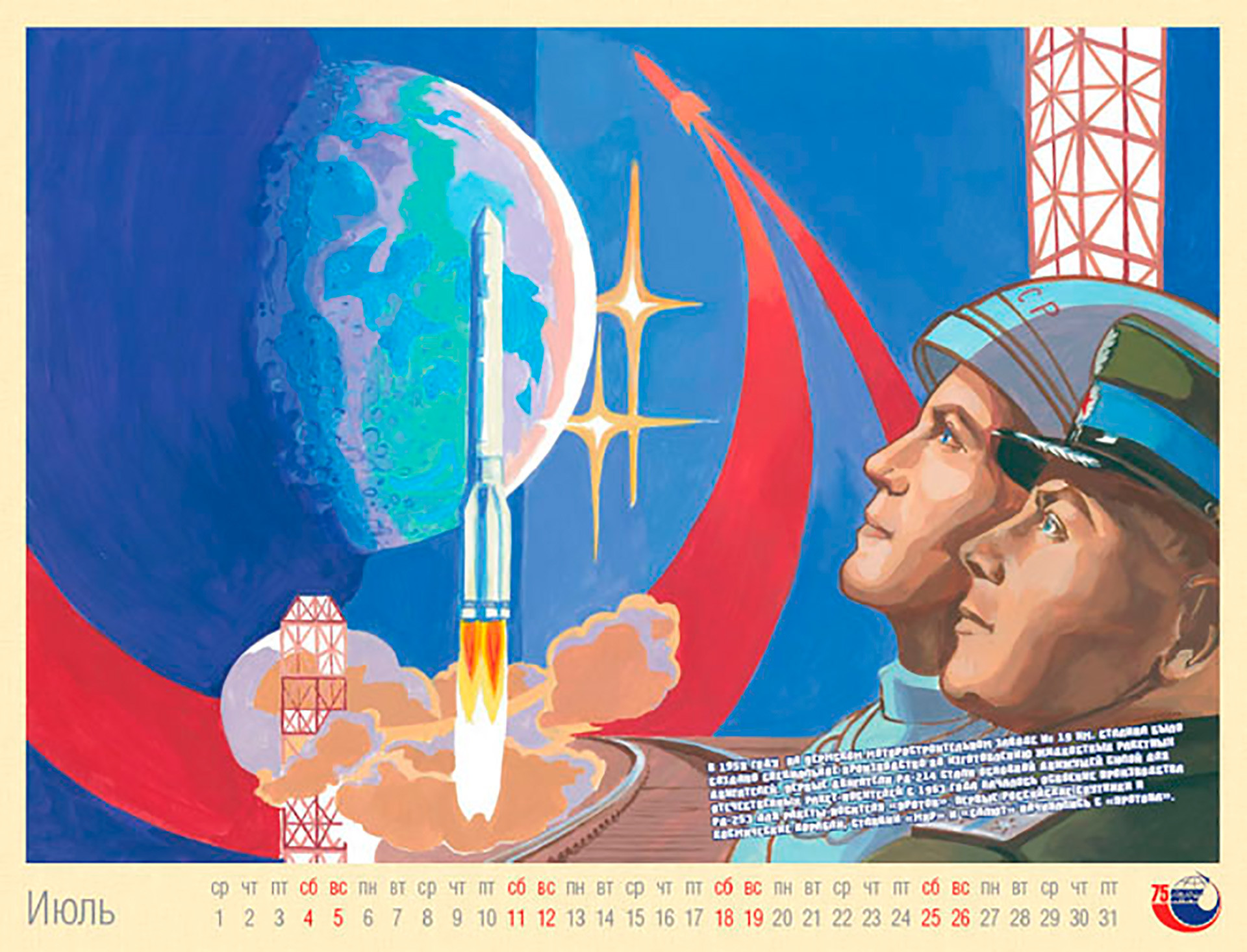 If using any of Russia Beyond's content, partly or in full, always provide an active hyperlink to the original material.