In Public School No. 127 in Perm, 1,400 kilometers from Moscow, two 16-year-olds attacked a 4th grade class. One struck a teacher in the neck twice with a knife, and 15 people were injured. Two days later in a small village in the Chelyabinsk Region, 1,700 km from Moscow, one student stabbed another during a break. Two days later in a village in Buryatia, not far from Ulan-Ude in southern Siberia, a 9th grader attacked students with an ax and Molotov cocktails, wounding seven.
In just one week there were three attacks in Russian schools perpetrated by students. According to law-enforcement officials, the attacks were related and inspired by the 'true-crime' community, a series of blogs dedicated to the 1999 mass killing in Columbine High School in Colorado when students Eric Harris and Dylan Klebold killed 13 and wounded 37, finally taking their own lives.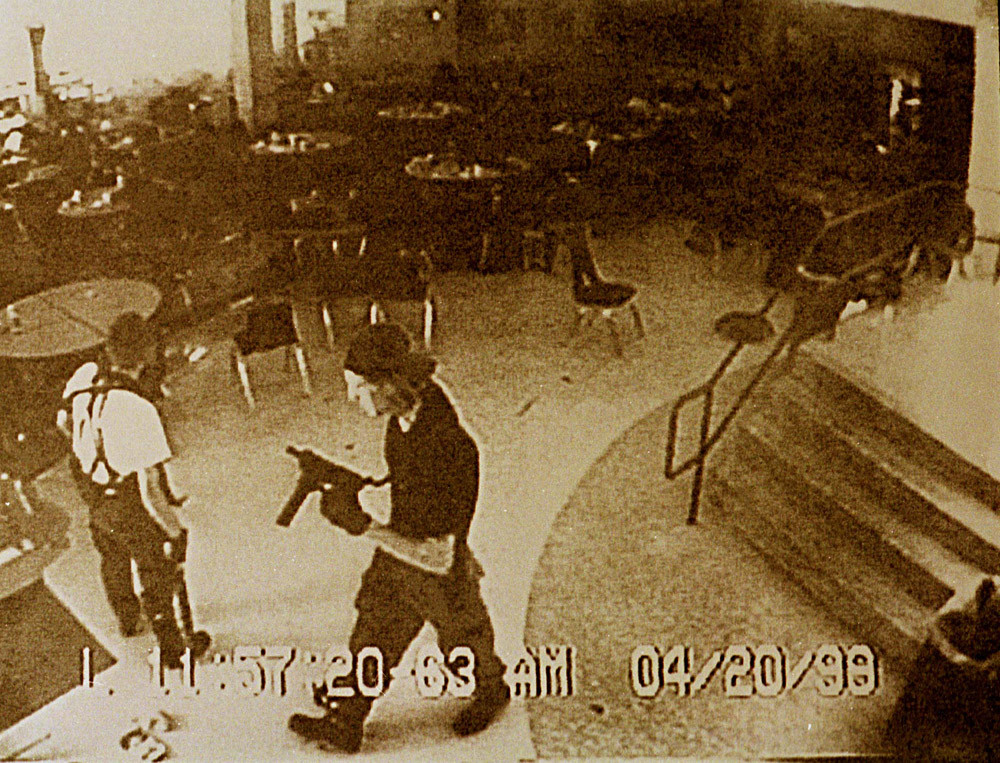 Each attacker in the Russian cases was a member of an online community that published videos about armed attacks on schools, made reposts, and posted photographs. The teenagers in Buryatia carried out the massacre wearing a T-shirt showing the rock group, KMFDM, just like the one worn by the Columbine killers. Senior student Mikhail Pivnev, who in September 2017 struck his teacher with a meat cleaver and shot her in the face, was also part of this community.
Russian state watchdog Roskomnadzor now blocks such groups on social media, where the largest community had 10,000 members. Despite such efforts, however the groups find a way to reappear.
A place where school haters meet
"Respect to you, guys! Four months ago, no one knew about us. More than a week ago (after that god-damn incident in Ulan-Ude) the first group was blocked. But in the following week I gathered a real army of follower," writes Brock (his handle was changed), an administrator of one such community. The group page has diary entries from E and D (Eric and Dylan), their photos, archive documents, memes and fan art.
Brock, and three other group creators with whom Russia Beyond spoke, basically say the same thing: The community's goal is to teach what not to do, "to be a lesson for everyone" on the tragedies that bullying can cause; psychologists believe the reason for the Columbine massacre was the bullying that the killer's had experienced. The communities also help adolescents deal with problems by putting them in contact with those similar to them.
"We are against violence. 'True-crime' is harmless, and it provides documentary information that is almost 20 years old, quotes, or just memes," says Nikolai Drazdov, administrator of the community, "Bayanistye memy pro Columbine." Two days after the interview his personal page was removed.
Brock's group has photographs with vague comments such as, "If you don't carry out a school shooting, you won't ever achieve s**t in life." A certain Dima Kotov from Sevastopol comments that he wants to "organize another Columbine." There are many reposts on his page from the 'True-crime' community, life-hacks on shooting and his own posts: "I hate;" "I will shoot you all;" and "Wait for April 20…" with a photo of a sub-machine gun.
What does the government think of this?
The Communications and Mass Media Ministry thinks that all social media groups dedicated to the "cult of Columbine" must be blocked along with groups that promote terrorism and suicide.
"Essentially there is no difference between them. They also promote asocial and destructive behavior, which is why they must be eliminated," remarked Deputy Minister Alexei Volin.
Roskomnadzor, which is responsible for blocking such social media groups, says the groups that were blocked propagated information that could provoke minors to commit suicide.
"Everything begins with a small group"
True crime communities began appearing in Russia in the 2000s, and for a long time they had a very small following; just like groups about famous hacks and maniacs. For example, 18-year-old Diana accidentally became interested in Columbine – she saw a social media post and joined a group. Her social media pages primarily contain posts about Harry Potter, Twin Peaks and songs by Alt-J and Hurt.
"Then I got involved, read the diaries, Eric's tape vaults. The puzzle was coming together. I was interested in the psychology of these people, and what motivates them. But these groups are nothing special. It's ridiculous to blame them. Modern society presses teenagers against the wall. If people treated each other in a simpler manner and did not assign labels such as 'nerd,' 'loser' or 'athlete,' then life would be easier. No one would think of repeating Columbine," Diana explains.
The attacks in Perm and Buryatia are labelled "posturing" on true-crime communities. "These are typical thugs who were inspired and just wanted to become famous. Yes, the fact that they were Harris and Klebold fans is true, but nothing else," says Drazdov. The only one with a revenge motive for a purported offense was Pivnev, who shot his teacher. The others did not know their victims and had not suffered from bullying.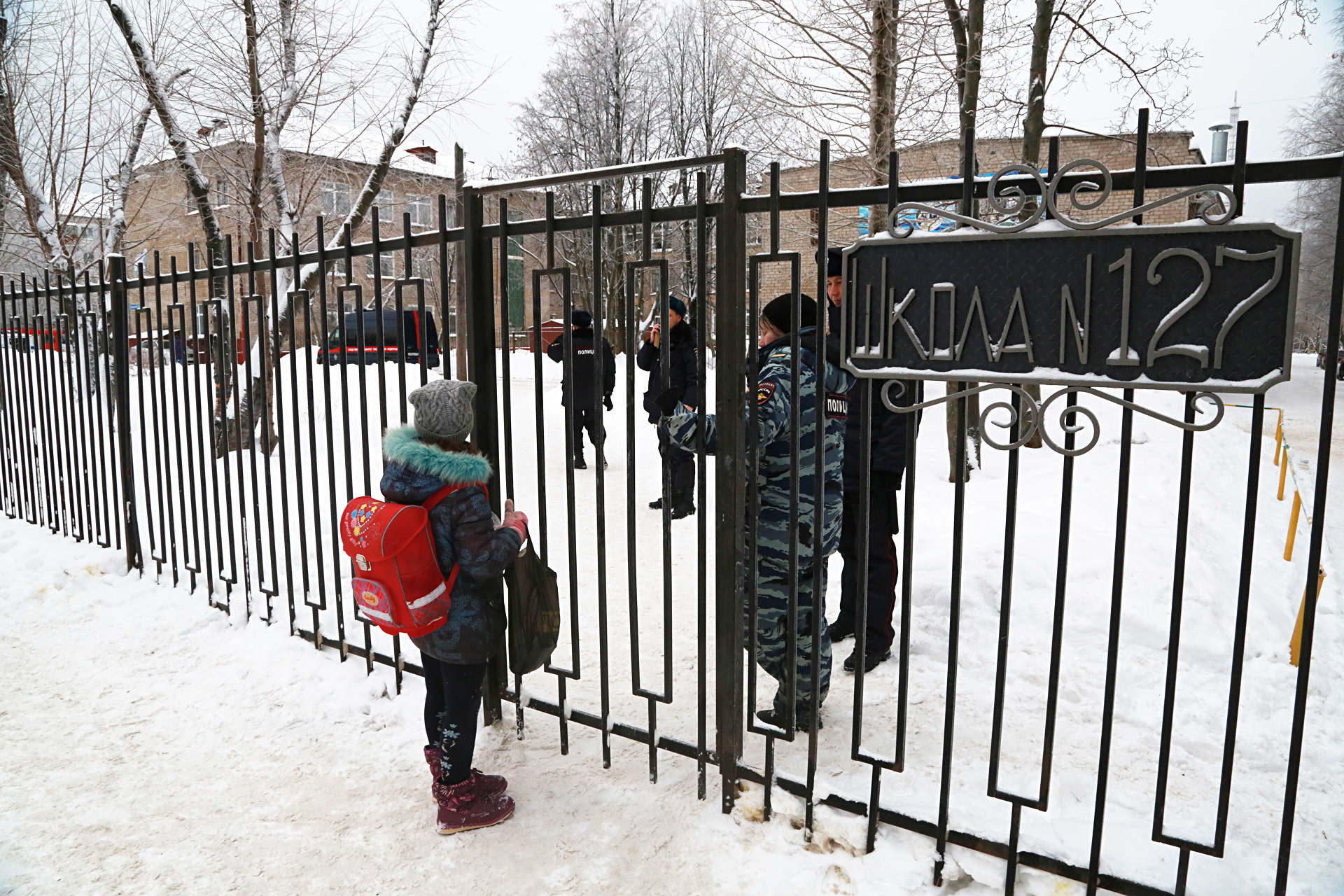 The entrance to School 127 in Perm.
Igor Kataev/Sputnik
The mass media is depicting this story as a "new reality," resulting from the abandonment of children by parents, schools and social institutions. For example, they point to the slack work of school psychologists and parent indifference; (the perpetrators of the massacre had spoken of their plans on social media and asked where they could procure weapons, but no one did anything; and one was even seeing a psychologist). And yet, true-crime communities are blamed for the problems, as if they instigate children to violence that led to a chain reaction.
"But do you know the worst thing? After scrutiny by the mass media and top bloggers who posted their views, the topic has exploded, and attention to it has increased enormously. They shouldn't have hyped it so much," says Drazdov.
Diana agrees: "It's like an epidemic. Everything begins with a small group of people, and then everyone else is infected."
If using any of Russia Beyond's content, partly or in full, always provide an active hyperlink to the original material.